With stores like The Leftorium, Eye Caramba and The Vast Waistband, The Springfield Mall is one of the most entertaining malls in America. Since I got tired of getting lost every time I went looking for All Creatures Great and Cheap, I decided to put together a mall directory to help get around. Click image to enlarge.
Note: I am aware King Toot's and other stores are not explicitly found in the mall on the show. I created the map with the assumption that multiple store locations could be found in Springfield.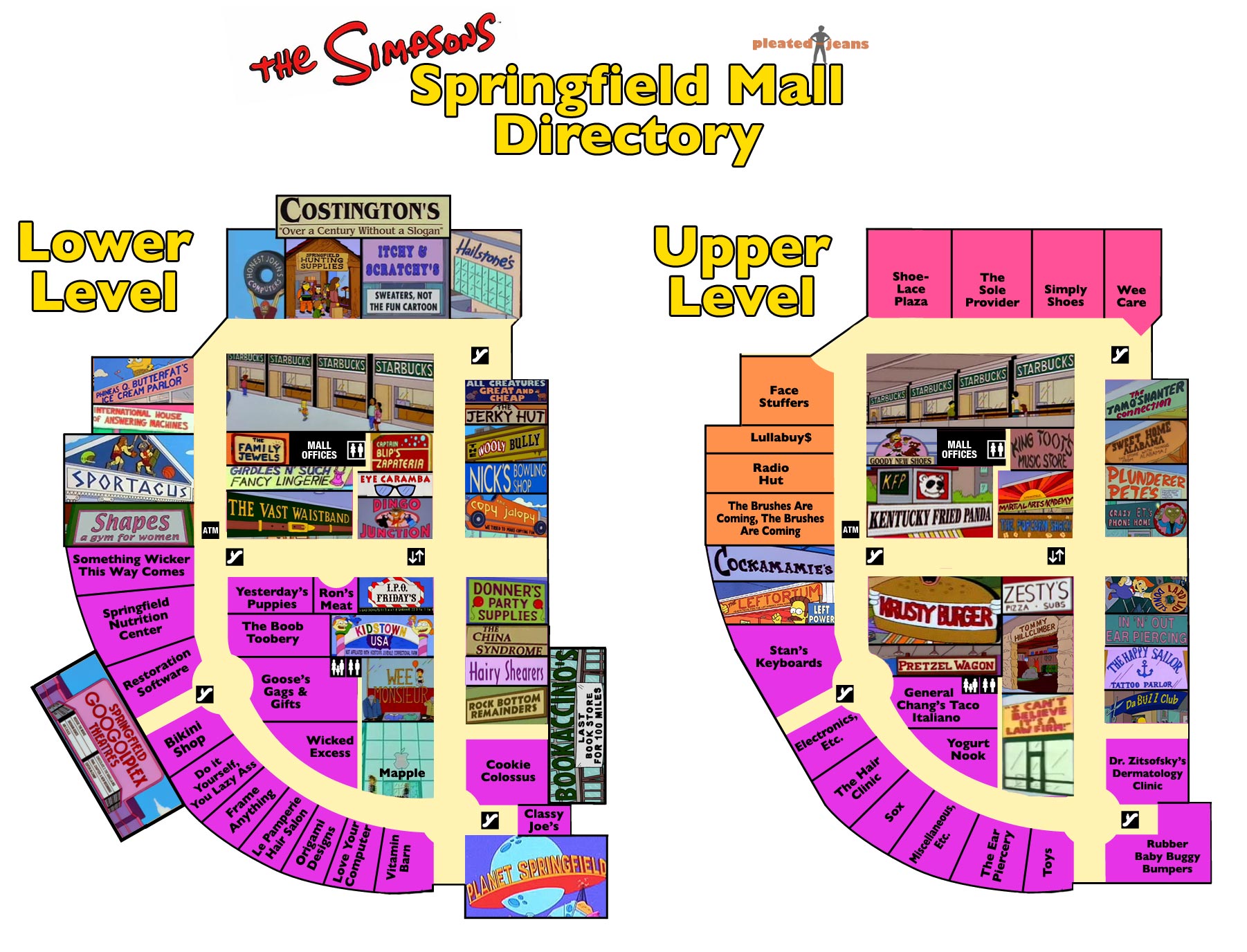 Special thanks to the Simpsons Wikia for help with store names and pictures.
——
If you liked this, then you may also like: