So, I was visiting my aunt up in Hoth yesterday and I found this guy's wallet peaking out of a snow embankment. I'd love to get it back to him, but I have no idea how to contact him. I checked a Corellian phone book, and unfortunately it appears the address on the driver's license is out of date. If anyone out there knows this guy (his name is Han), please get in contact with me. Here's the contents of the wallet…maybe something inside will help us find him.
Driver's License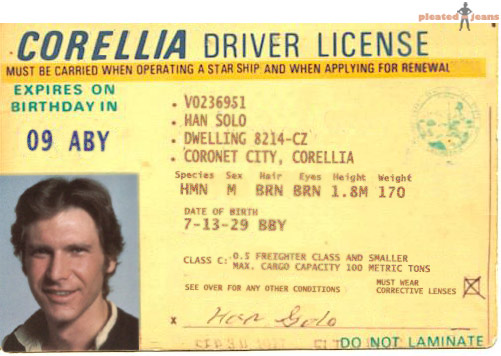 Business Card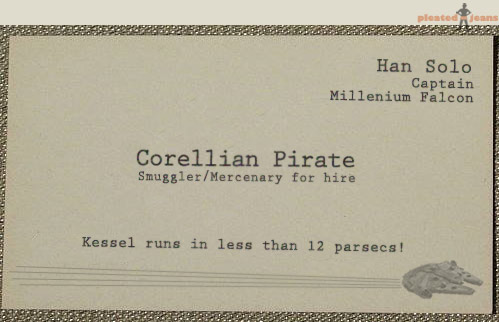 Wallet Photo With Wookiee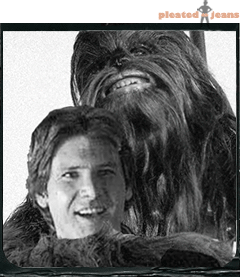 Cantina Matchbook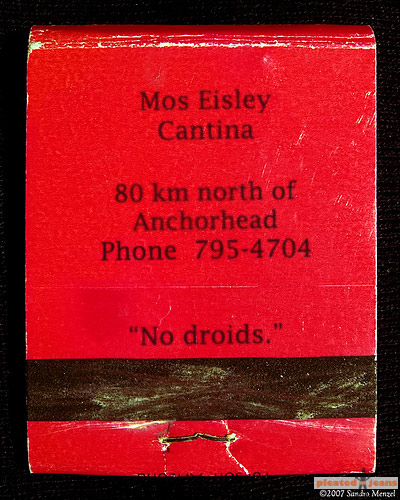 Ad Ripped Out of Newspaper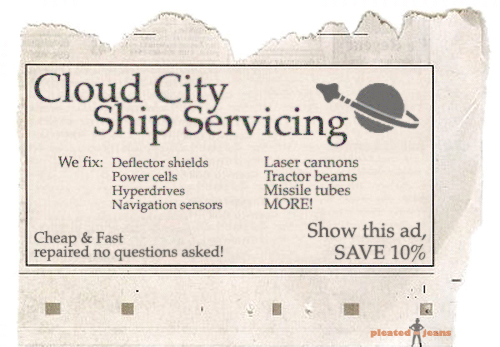 Three Galactic Dollars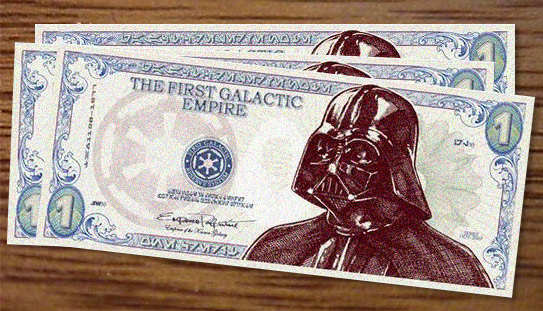 ——
Thanks to Mark Brooks for this bitchin' currency design (I made everything else).
Related Posts: