Choking the chicken, tickling the pickle, spanking the monkey…whatever you want to call it, masturbation is a pretty common practice these days. Don't believe it? Check out the infographic below to discover 13 very interesting facts and stats about fapping.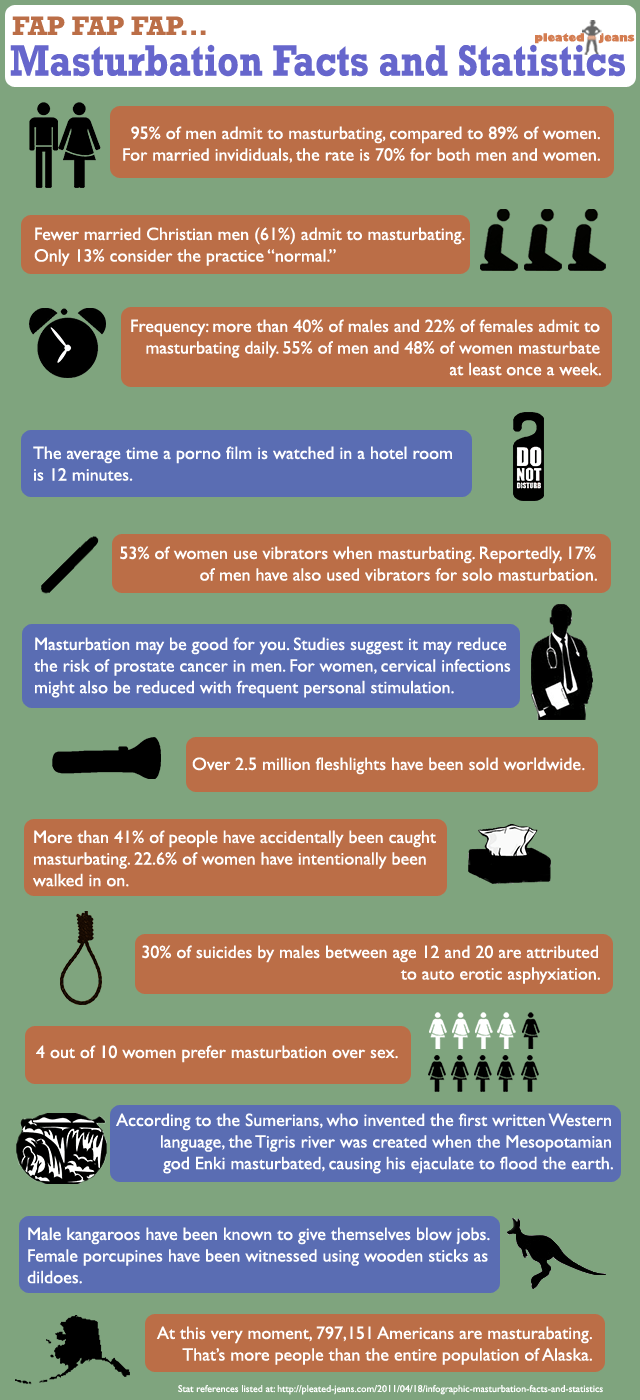 References: (1), (2), (3), (4), (5), (6), (7), (8), (9)
Math for final figure: number of masturbatory aged people in US: 240,052,886; average session: 12 minutes; average frequency: 62.5 percent masturbate daily; therefore 153,053,044 masturbate a day; equals 7.5 minutes of everyone's day (or 450 seconds a day); therefore, 797,151 Americans are masturbating right now.
——
If you liked this, you may also like: