According to an ad posted by Craig Holden of Gwent, Wales, he was due to marry The Dark Princess of Hell. In the ad posted to Gumtree, Craig explained his reasoning for selling the ring: his love had undergone, according to him, a sudden transformation. The ad is pretty ridiculous. Give it a read for yourself!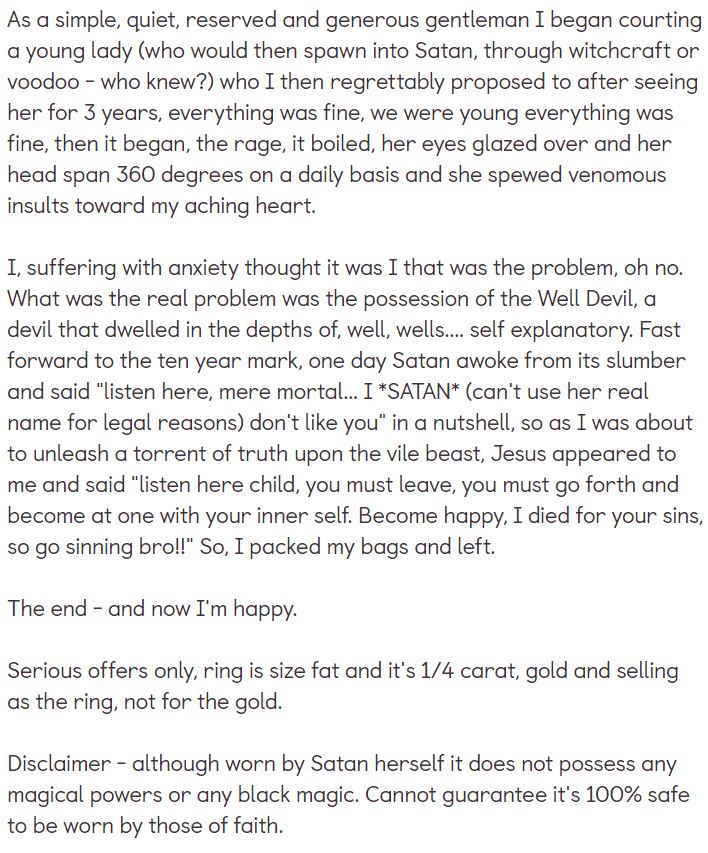 He asked for just £200 ($212) for the ring that cost him £1000 ($1,064). Although, it's hard to say if that's because of his desire to lose the ring fast, or because of the well-known fact that jewelry loses 80% of its value after purchase.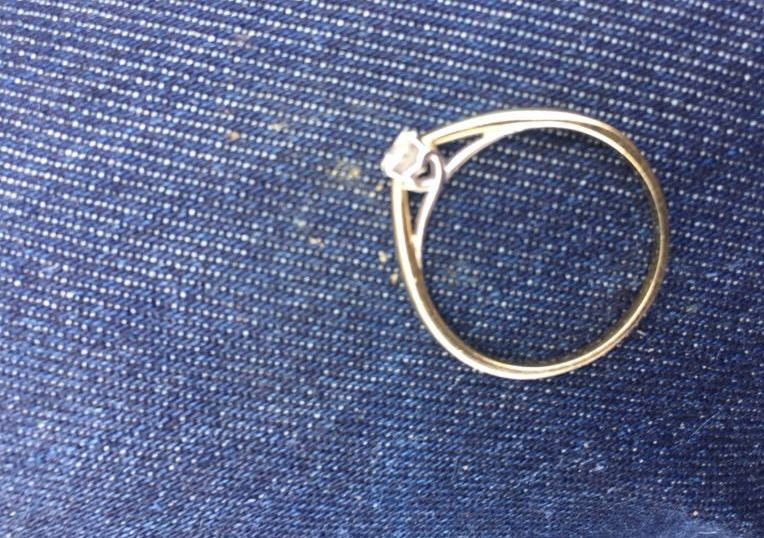 Oh, and here's a picture of Craig in an apparent pose of triumph.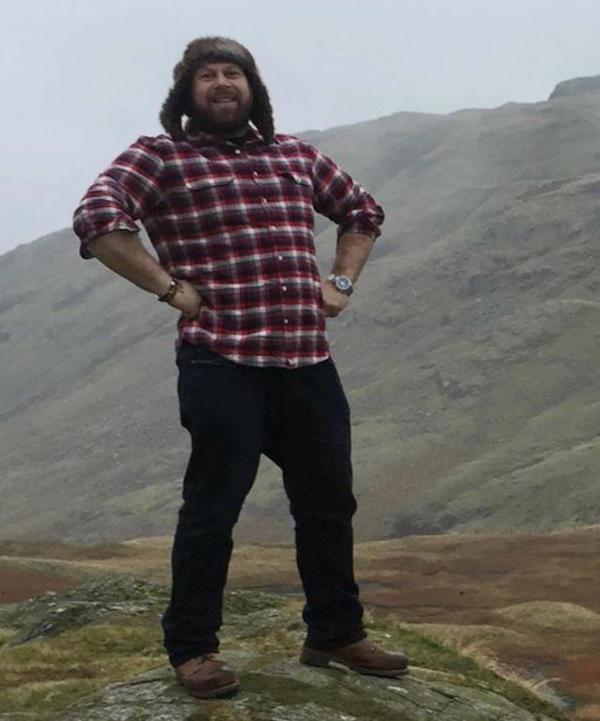 So what do you think, do you trust this guy? Did he really propose to Satan, or is he just a creative salesman?
via thechive