Ah, hangovers: God's punishment for escaping the shackles of your social anxiety and having fun for a few hours. Almost everyone's had one and almost everyone swears they have a cure for them (they don't). Hangovers come in many different forms: there's the "retina-scorching-headache" hangover, the "rolling waves of nausea" hangover, and (my favorite) the "oh shit I think I'm actually still drunk" hangover. No matter what form they take, they all suck in their own special way. If you've ever woken up after a night (or day) of drinking parched to the bone, head pounding and sworn off alcohol for good (for the day at least), then these are for you. Everyone else: go have a drink!
34.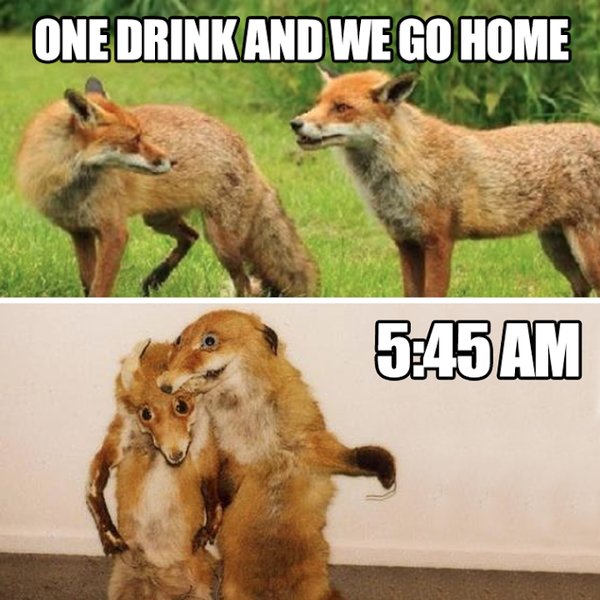 33.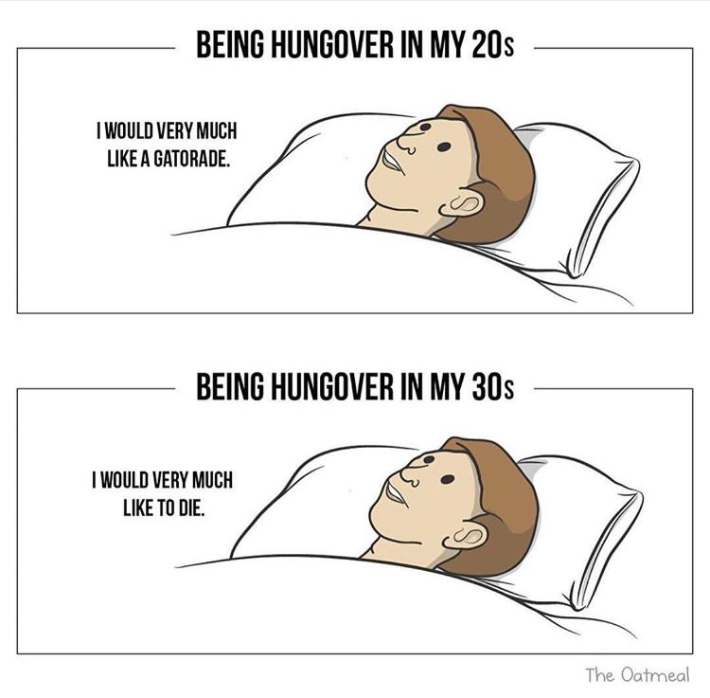 32.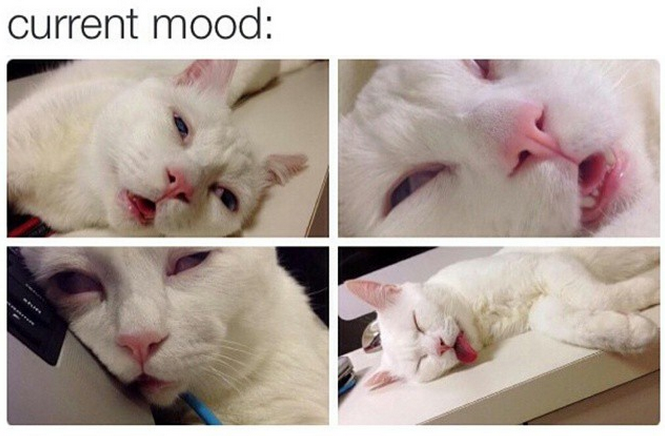 31.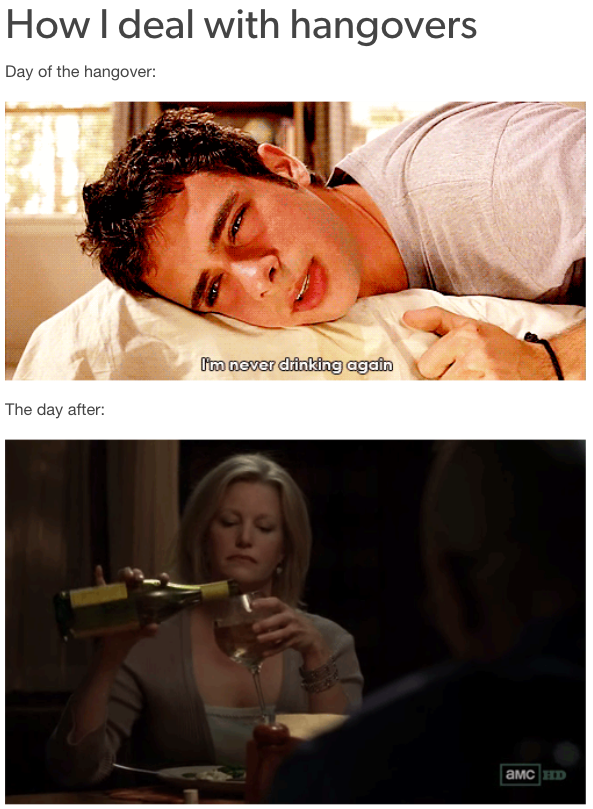 30.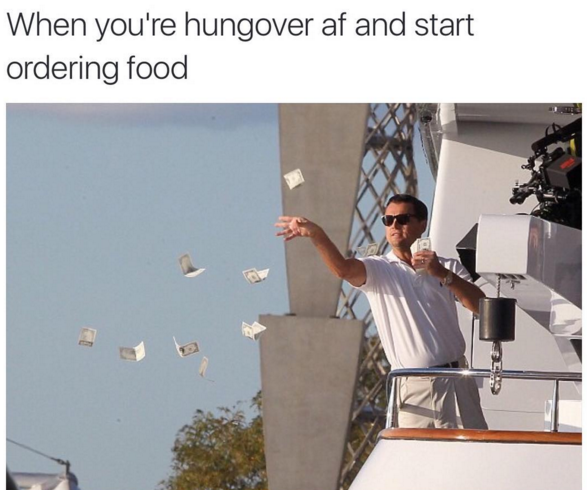 29.
Hangover level: spending an hour lying in bed looking at three years of your own Instagram photos.

— Louise McSharry (@louisemcsharry) June 1, 2015
28.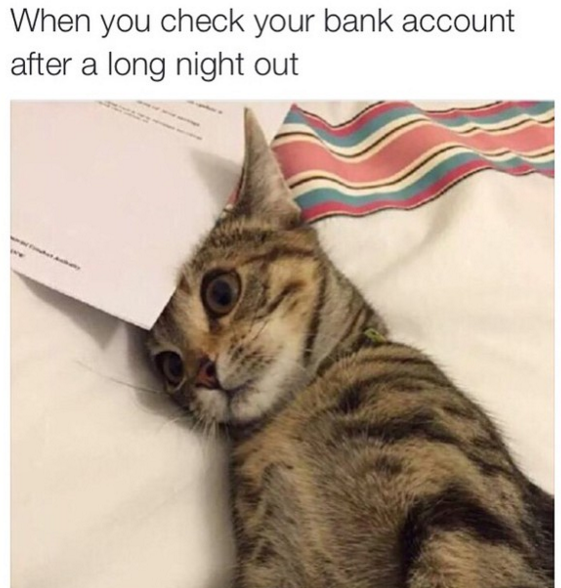 27.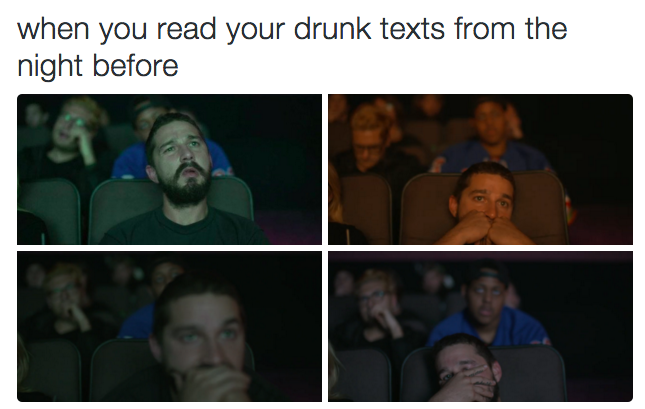 26.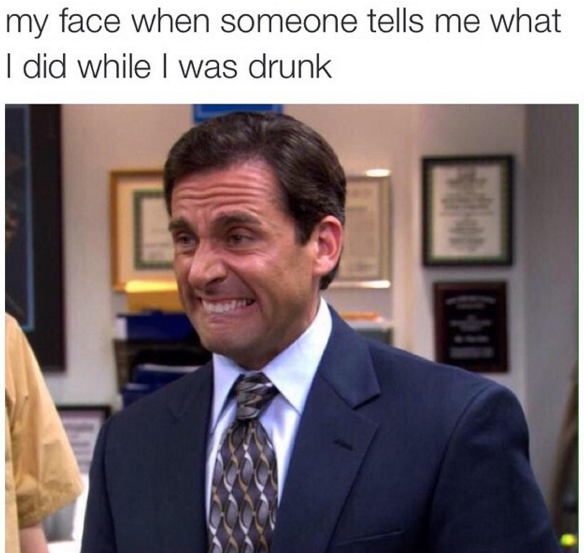 25.
Waking up hungover like pic.twitter.com/NSJravTImG

— Mary Berry (@MaryBerryNOT) November 29, 2015
24.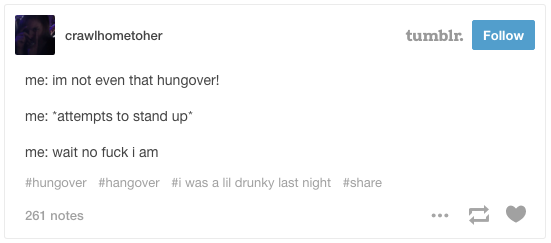 23.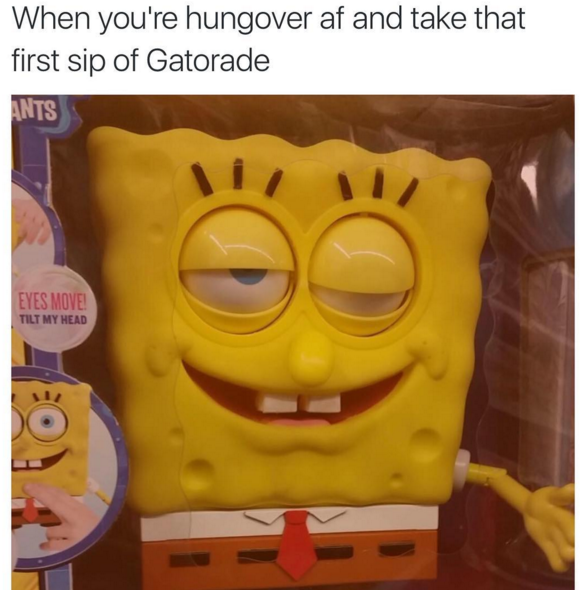 22.
When you wake up still drunk and you realise your hangover is coming pic.twitter.com/HEUA1IpT8v

— HarryPotterReactions (@PotterReacts) November 30, 2015
21.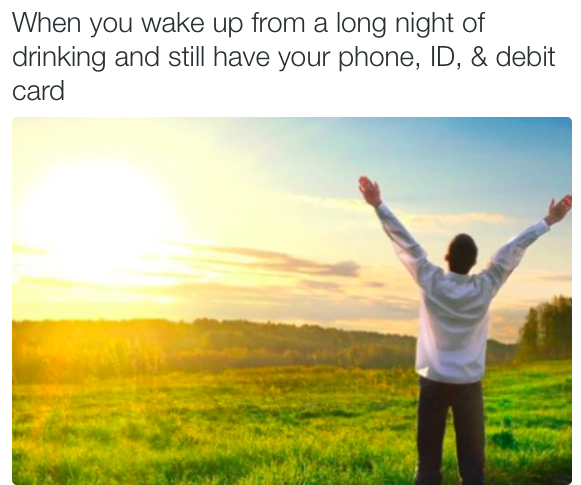 20.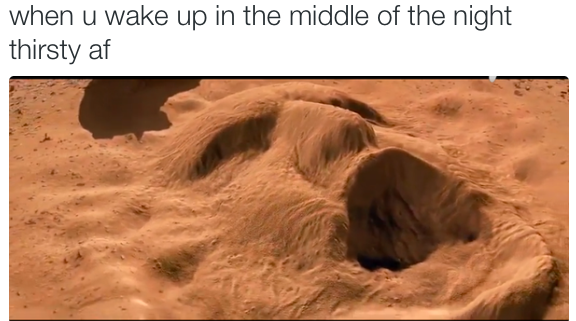 19.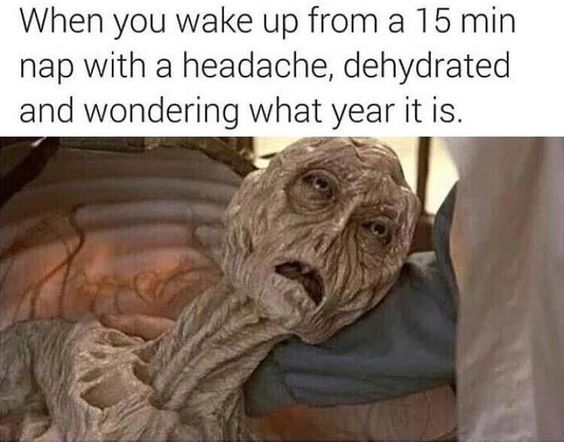 18.
Tune in tomorrow for "where did I get that bruise" and other hangover mysteries.

— Pedro Zapatero (@schumoo) November 25, 2015
17.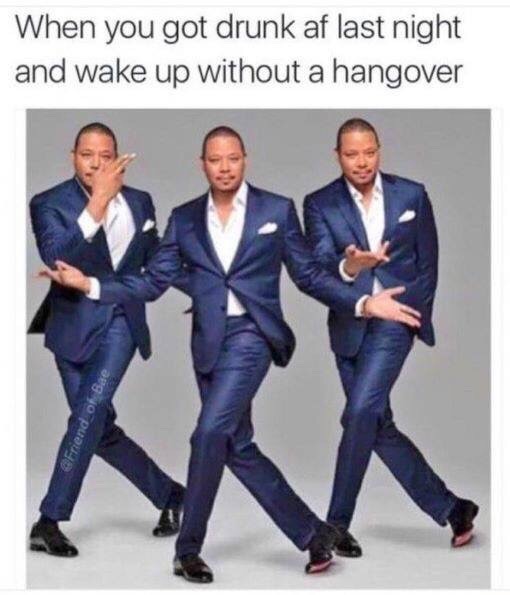 16.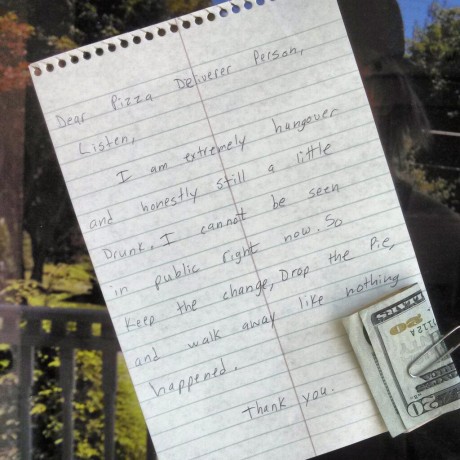 15.
*when you wake up without a hangover* pic.twitter.com/UssbhgBqc1

— Corryn Michele (@corryniee_) November 25, 2015
14.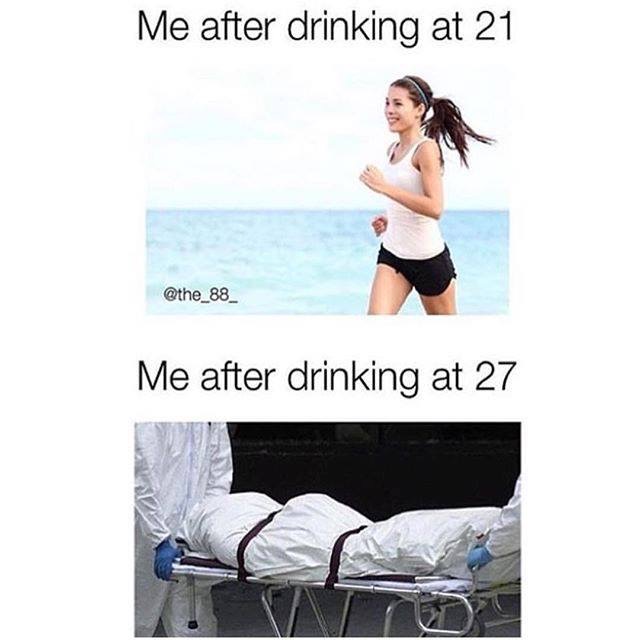 13.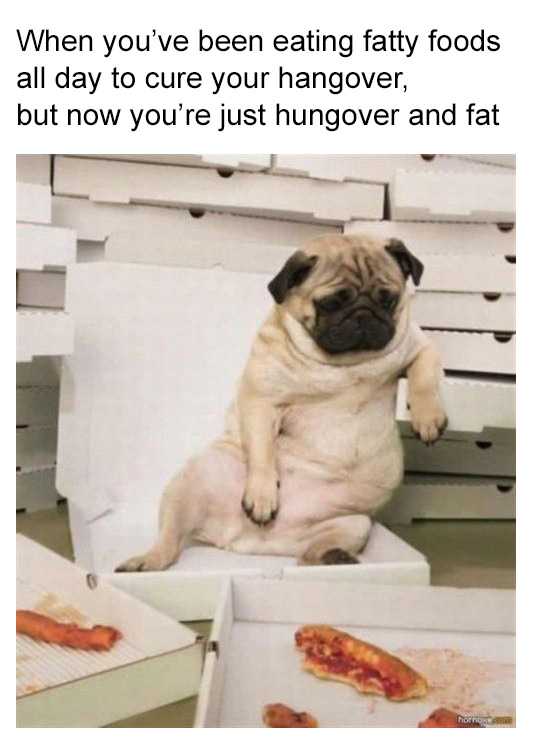 12.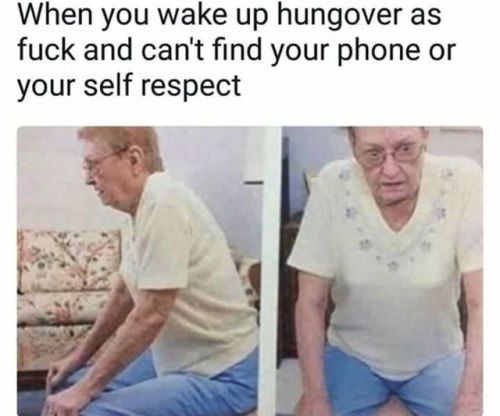 11.
I'm so hungover for a sec I tried to blow on my ice cream like it was hot

— spoiled angel (@brisaeus) November 25, 2015
10.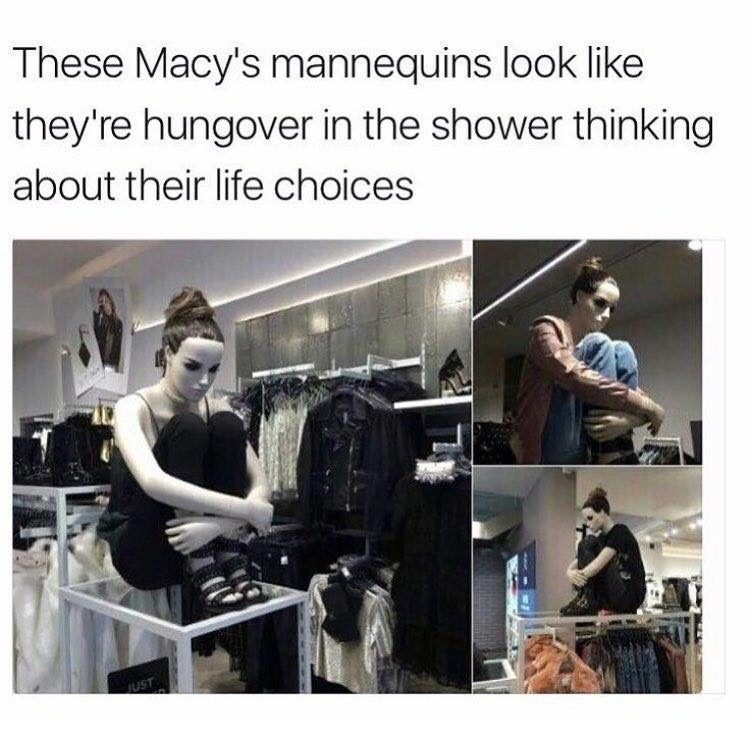 9.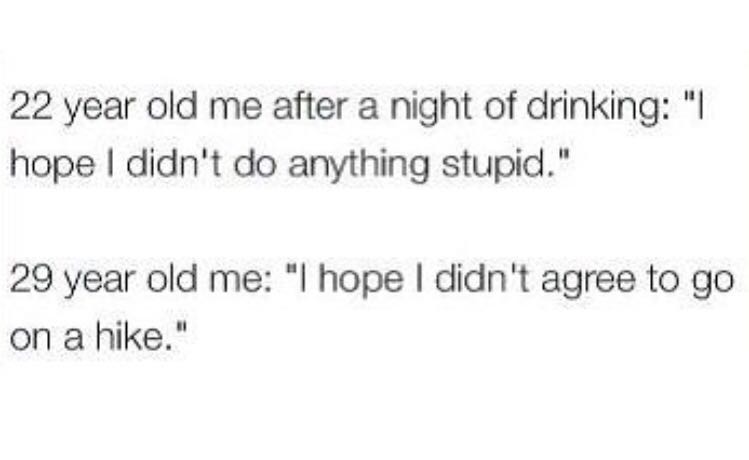 8.
Tryna hide an obvious hangover from ya mom like pic.twitter.com/CncAywLrmf

— boo boo the fool (@Annzzed) November 25, 2015
7.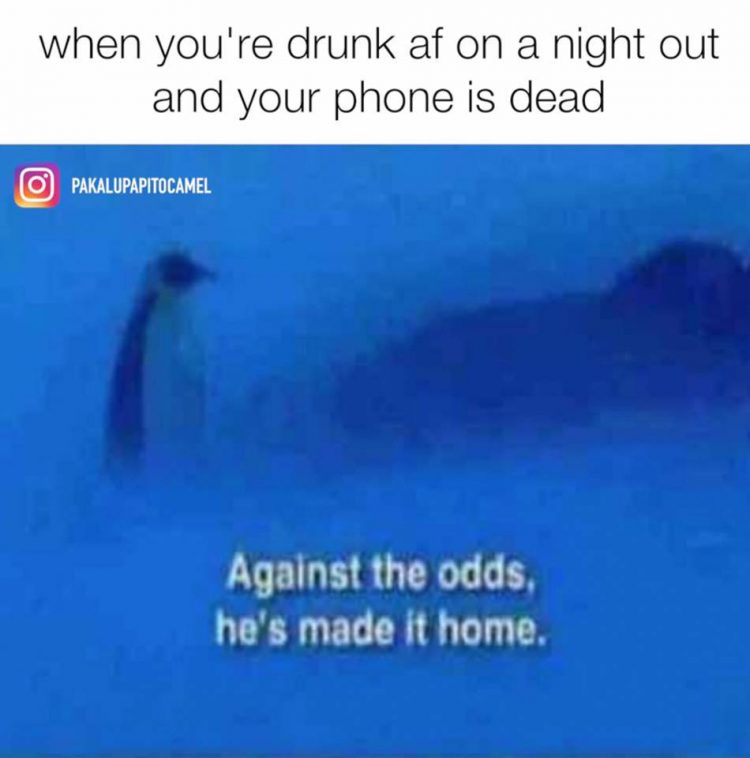 6.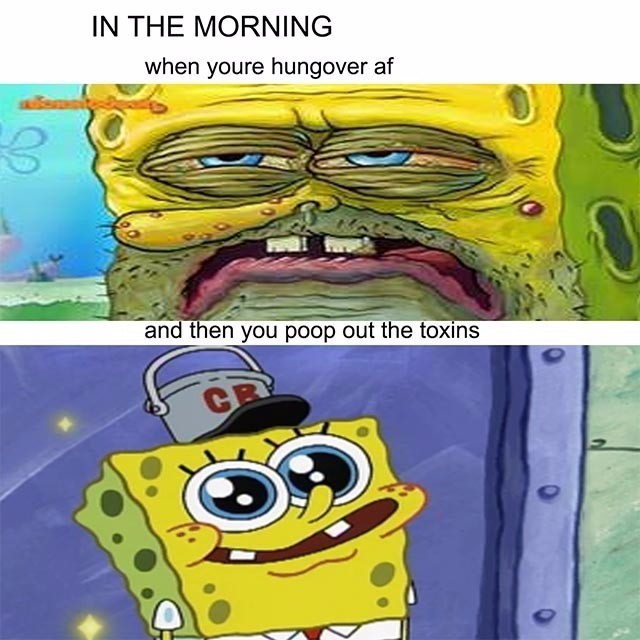 5.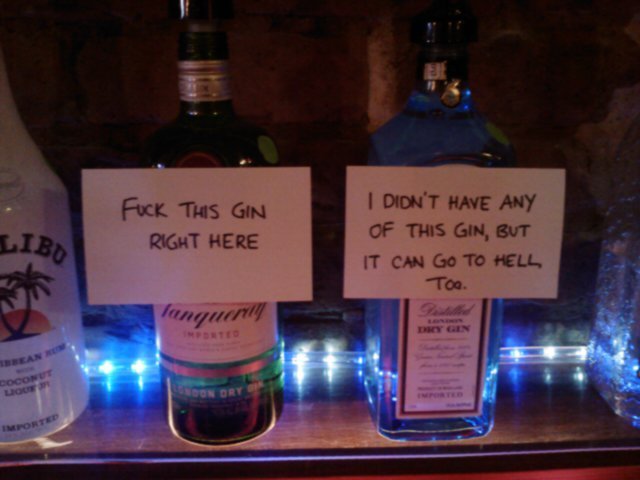 4.
This hangover's got more waves than feminism.

— Isabelle O'Carroll (@IsabelleOC) March 20, 2014
3.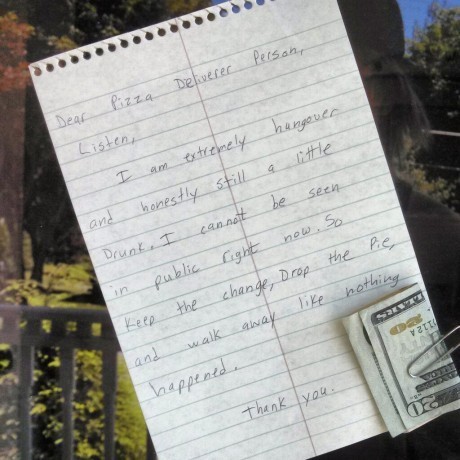 2.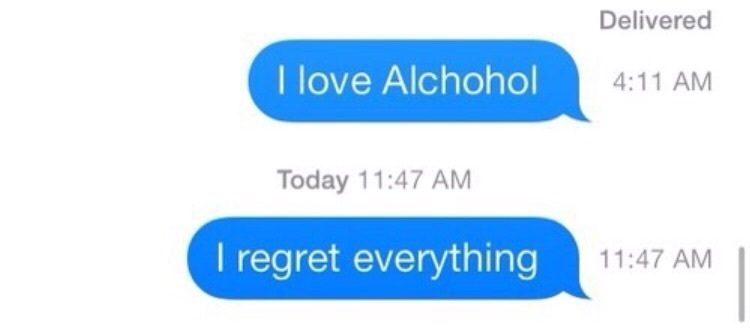 1.
Hangover status: I can hear colours.

— Alice Beverton-Palmer (@alice) November 28, 2015