Baking isn't a skill that comes naturally to everybody. As someone whose cakes tend to explode all over the inside of my oven, I can attest to this fact. I mean, sure, it seems like the process should be relatively easy: follow the instructions, and you end up with a perfect, delicious cake. Unfortunately, some sort of evil voodoo always tends to happen somewhere in the middle of the process, leaving behind a melee of splattered batter and sunken dough. I've done the legwork, and I've concluded that I probably shouldn't be trusted with baking powder, icing sugar, or spring form pans.
Fortunately, it seems that I'm good company.
Here are some truly depressing and miserable cake attempts that manage to be both heartbreakingly earnest and aesthetically awful. Someone should probably smother them with a pillow, because they are straight-up struggling.
But hey, at least looking at them will make you feel better about your own baking prowess.
1.
Ordered the cake on the left, got the one on the right from ExpectationVsReality
2.
So a friend of my girlfriend made a cake for her daughters birthday party. One of the kids started crying because it was so ugly. from funny
3.
4.
Ordered cake on the left, received cake on the right. from funny
5.
The cake that was ordered, the cake that arrived star wars edition from funny
6.
7.
8.
9.
My girlfriend and I tried to bake a cake in the shape of our favourite stuffed animal. from ExpectationVsReality
10.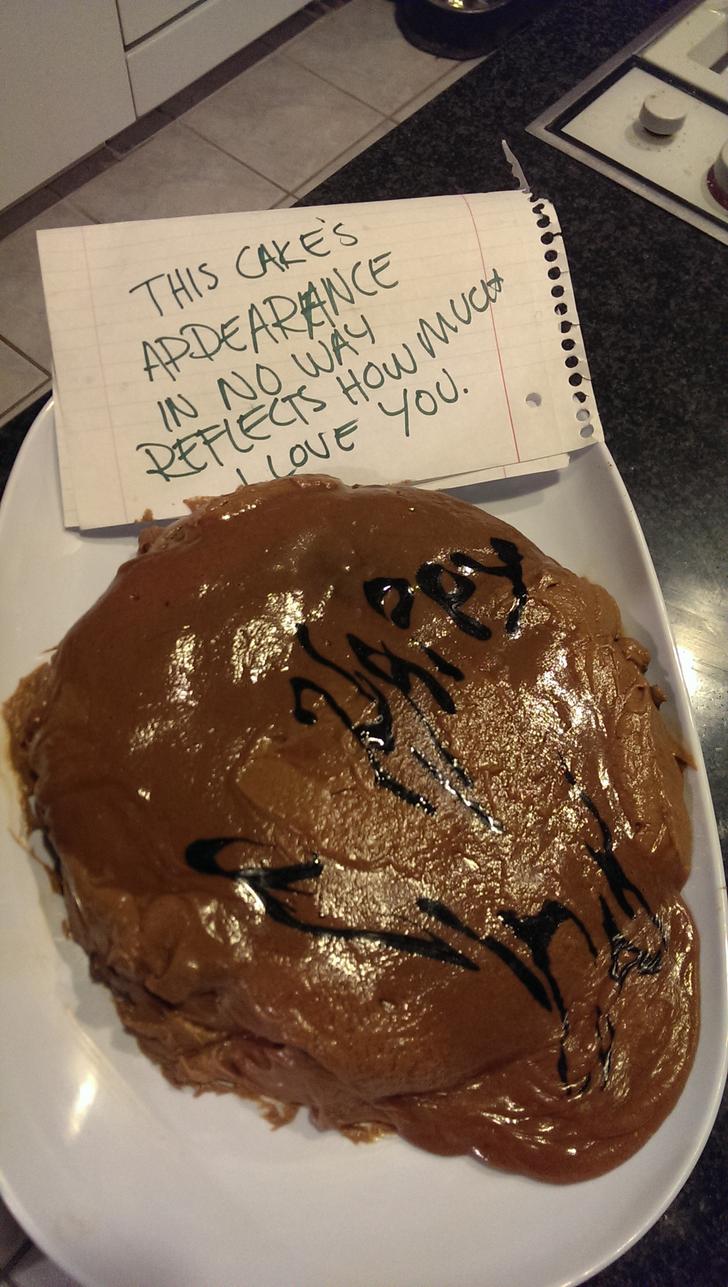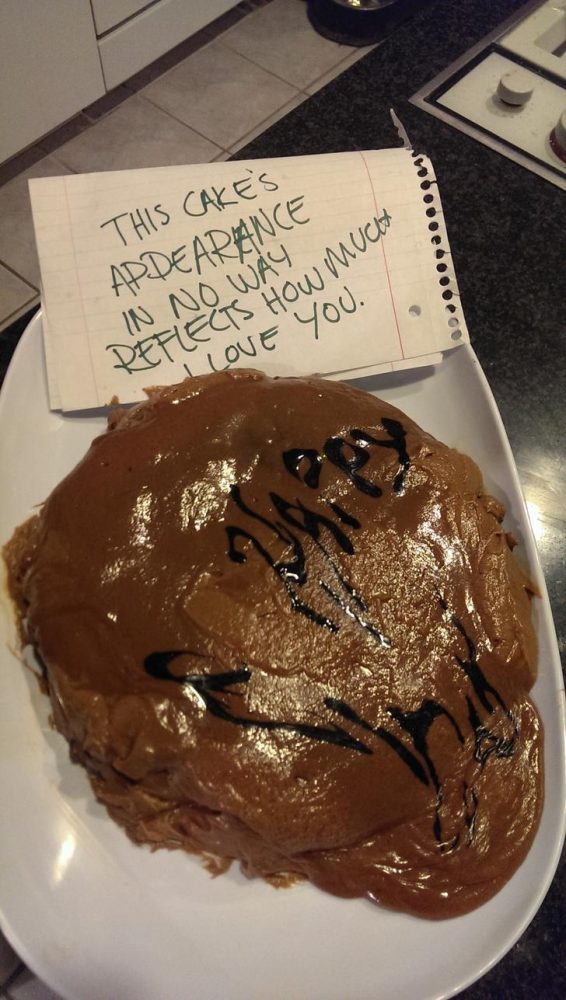 11.
12.
My friend and I tried to decorate a cake like Harry Potter's face. Here's what happened. from funny
13.
14.
15.