The problem with plans is that they're rarely for the day you made them. How I feel about going out changes on a minute by minute basis. Also, I probably only agreed to hanging out because I have trouble saying no and want you to like me.
So when I get that magical text from someone saying they have to cancel plans, the wave of relief that washes over me is so warm and rich you could spread it on toast.
For all of my people out there who feel the same, these jokes are for you.
---
1. It's called self-care.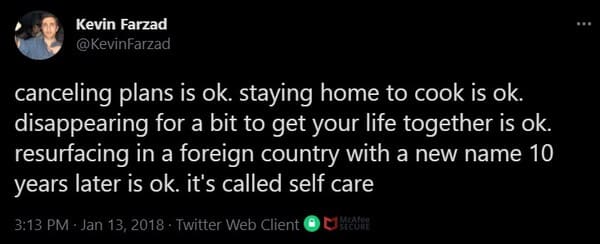 2. Sorry I'm this way, but it's just the way I am.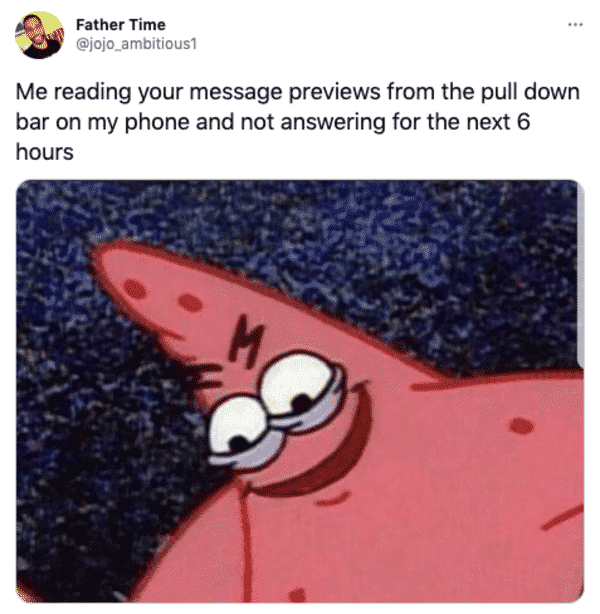 3.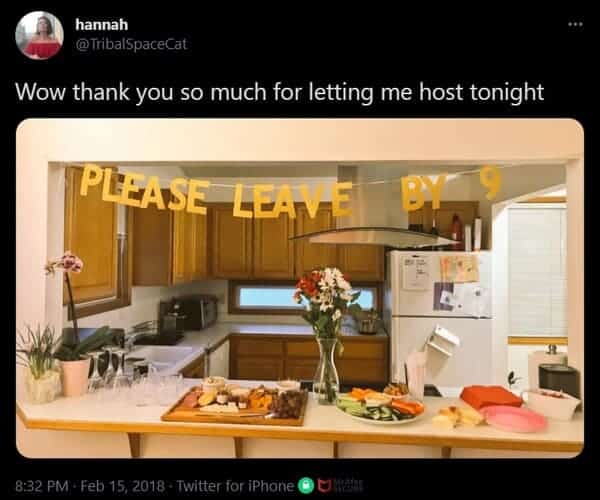 4.

5.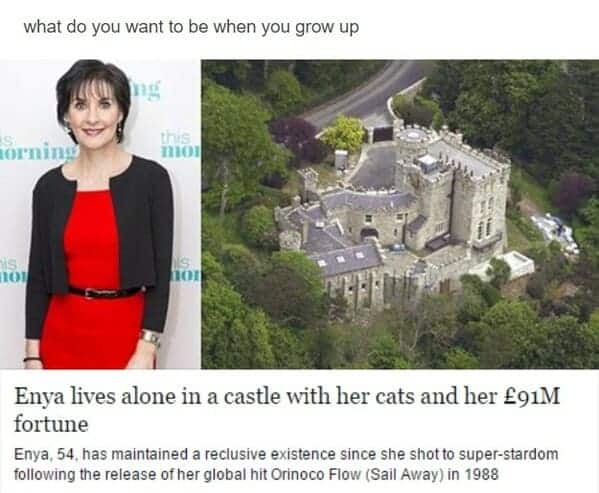 6.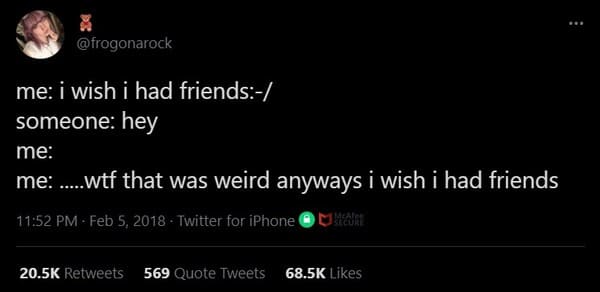 7.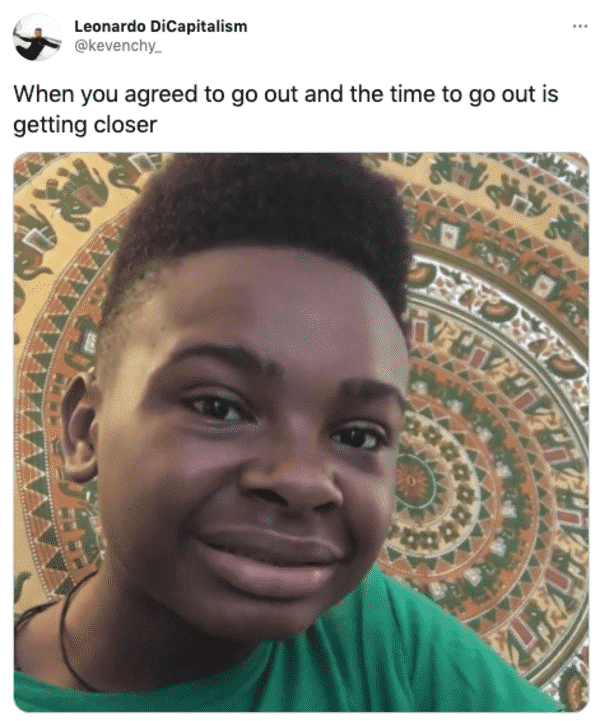 8.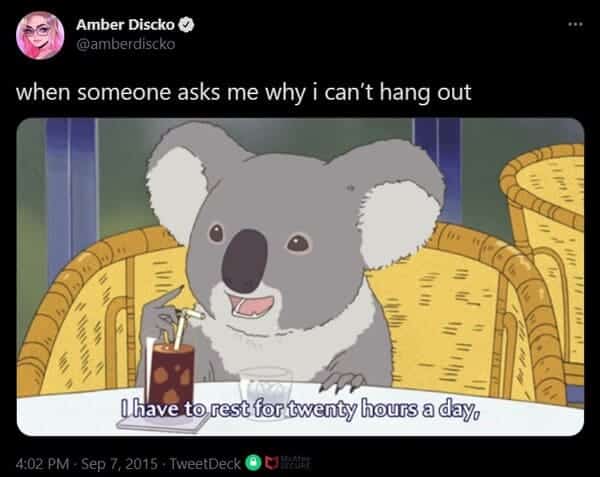 9.
me: the world is such a wonderful place bro i just want to travel and go on adventures forever

also me: pic.twitter.com/6kLg4BOL3i

— one of ur hoes (@miliondollameat) February 13, 2017
10.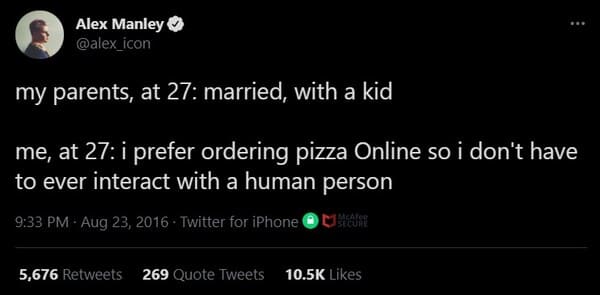 11.
person: u should try to make more friends

me: pic.twitter.com/ksOLY3U8df

— one of ur hoes (@miliondollameat) February 2, 2017
12.
Wyd tonight ?
Wyd Tomorrow ?
Why you not texting back ?
Me : pic.twitter.com/U3bpjJYEgI

— BRATZDOLL (@OalikaLovesLyn) January 22, 2017
13.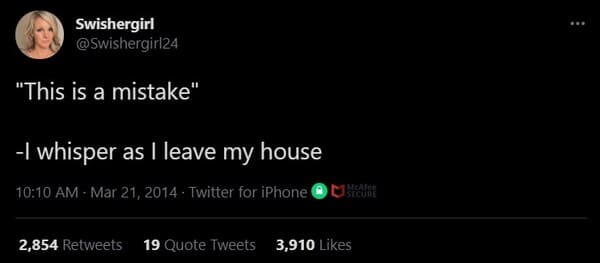 14.
me looking @ the 0 notifications im receiving cause i've isolated myself & ruined all my relationships with my friends, family, and partners pic.twitter.com/s1wVV8Sh1v

— did u just bow? (@noraials) March 12, 2017
15.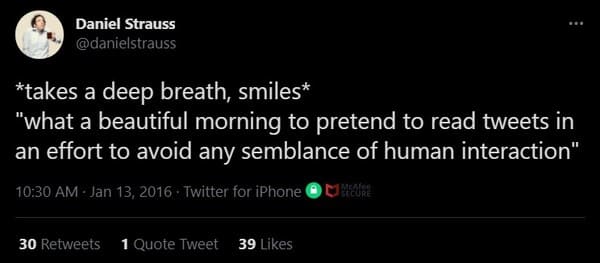 16.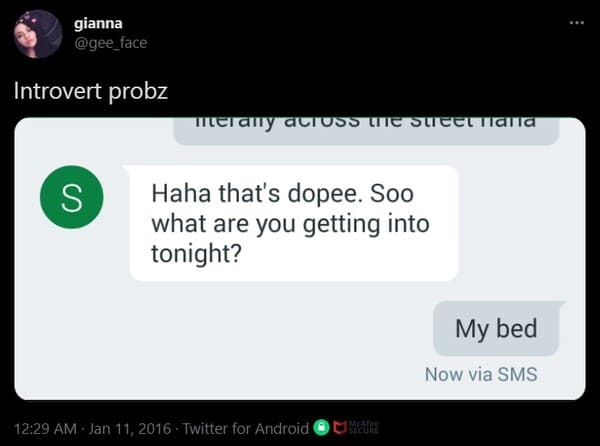 17.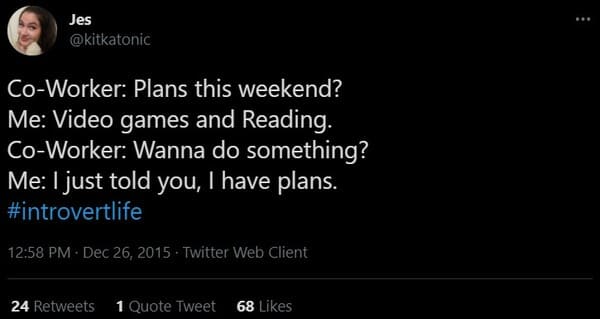 18.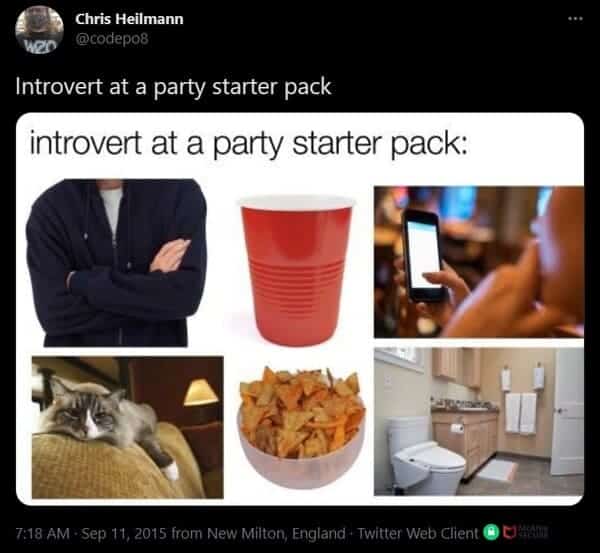 19.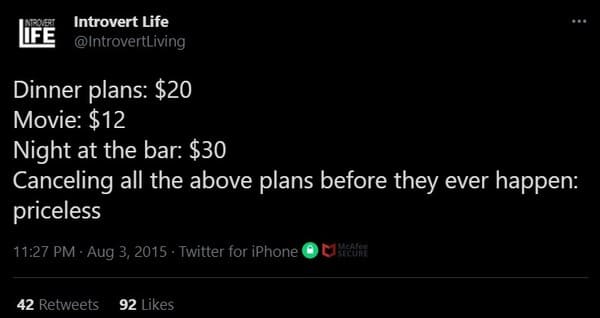 20.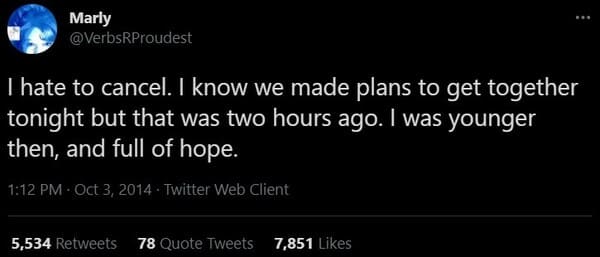 21.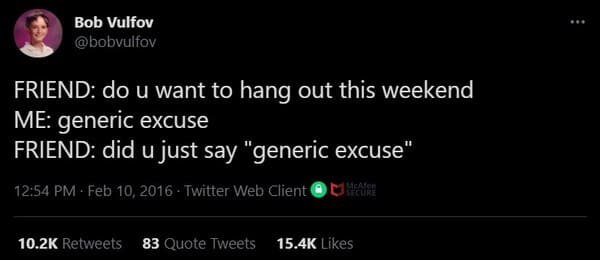 22.
— Sophia Benoit (@1followernodad) September 24, 2015
via buzzfeed