Nike announced on Monday that Colin Kaepernick was the face of the thirtieth anniversary (yes, 30 years!) of the "Just Do It" campaign. As you can imagine, the reaction to this news was divided, with Trump supporters who hate Kaepernick for his policy of kneeling during the national anthem (a practice they see akin to, say, peeing on the flag) getting pretty angry. The way they expressed this was mostly through posting pictures on social media of their own Nike products, destroyed in protest. Cutting up their socks and setting fire to their shoes to own the libs, I guess?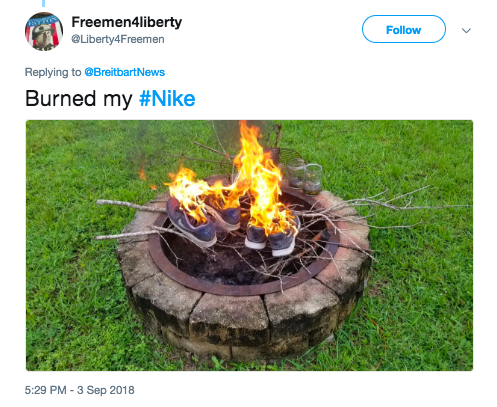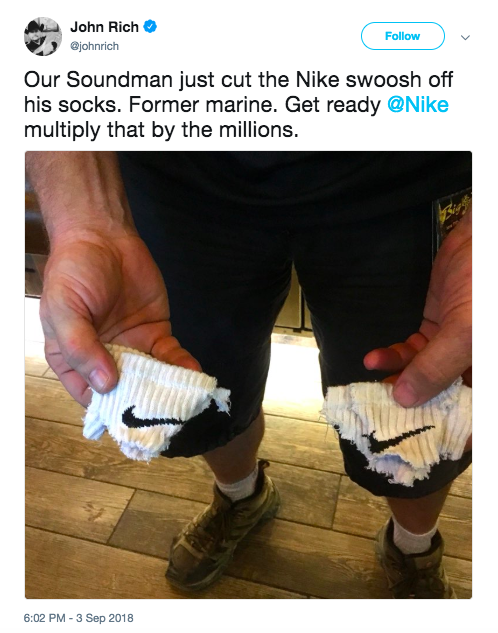 Many Trump supporters brought up former Arizona Cardinal Pat Tillman, who was killed in 2004 by "friendly fire" in Afghanistan, saying that Nike should have chosen him instead.

But Tillman's widow, Marie, is not here for any of that, a position she made clear in 2017 when Trump tried to use Tillman in his attacks against Kaepernick and other NFL players like him who chose to protest police brutality.
At the time, Tillman gave a statement to CNN:
As a football player and soldier, Pat inspired countless Americans to unify. It is my hope that his memory should always remind people that we must come together.
Pat's service, along with that of every man and woman's service, should never be politicized in a way that divides us. We are too great of a country for that."
Those that serve fight for the American ideals of freedom, justice and democracy. They and their families know the cost of that fight. I know the very personal costs in a way I feel acutely every day. The very action of self expression and the freedom to speak from one's heart — no matter those views — is what Pat and so many other Americans have given their lives for. Even if they didn't always agree with those views.
It is my sincere hope that our leaders both understand and learn from the lessons of Pat's life and death, and also those of so many other brave Americans.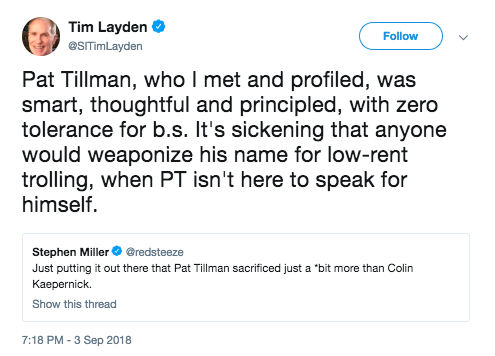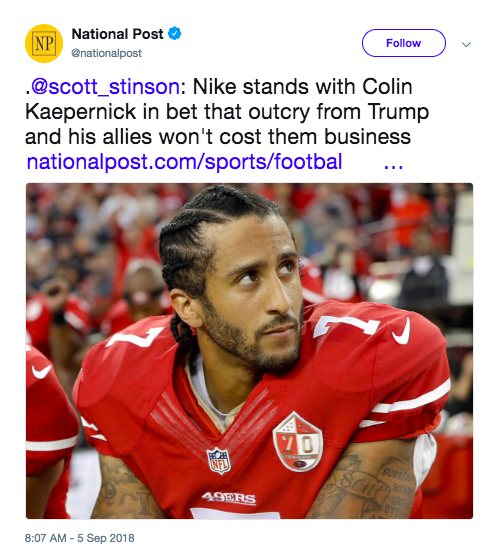 Pro-Trumpers will continue to look for people they feel are more deserving than Kaepernick of accolades. And they're probably gonna keep setting fire to their own stuff. Hopefully, though, they listen when their chosen praise-replacement football player wants no part of it.
h/t GQ