When it comes to working out, women are always struggling to find the clothing that will work best for their body types. If you're a female who has somewhat bigger boobs, finding a sports bra that supports you is ideal for your workout routine. If not, you'll be stuck wearing multiple sports bras at once and feel as though someone is literally sitting on your chest–not fun.
Luckily, there is such a thing as Amazon and customer reviews. Recently, a sports bra brand popped up on my radar because, well, over 3,000 people have left reviews on Amazon about it. Not only are they supportive and nice, they're also wildly inexpensive and come in a variety of colors.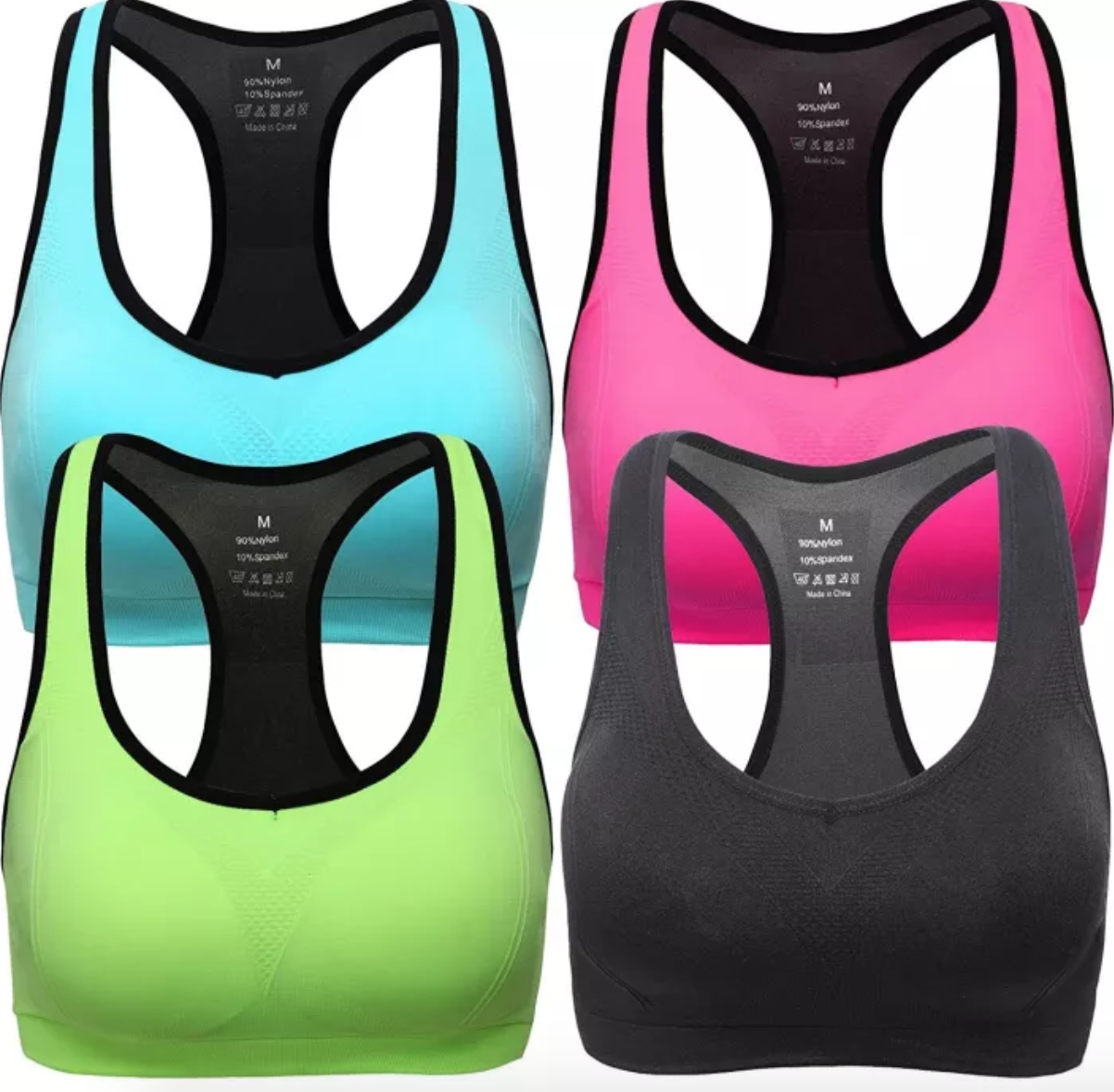 The bras come in a variety of sizes, as well–from a Small-3XL. And, the sizes fit just about everyone of all shapes and sizes. Here's the size chart for reference:
S fits 28B-32B
M fits 32C-36B
L fits 32DD-38C
XL fits 36D-40DD
2XL fits 38DD-42DD
3XL fits 38E-44DD
Glowing Review: 
These sports bras are amazing. They are great quality, wash well, and fit comfortably. You get 5 sports bras for the price of one, which is great for my wallet. The colors are beautiful and just as bright as advertised. They have a removable pad that are easy to take out and put in. I wear a 40DD, and the XL fits comfortably and supports me perfectly. The material helps keep you feeling dry when you sweat, which is what I am always looking for. All in all, excellent buy!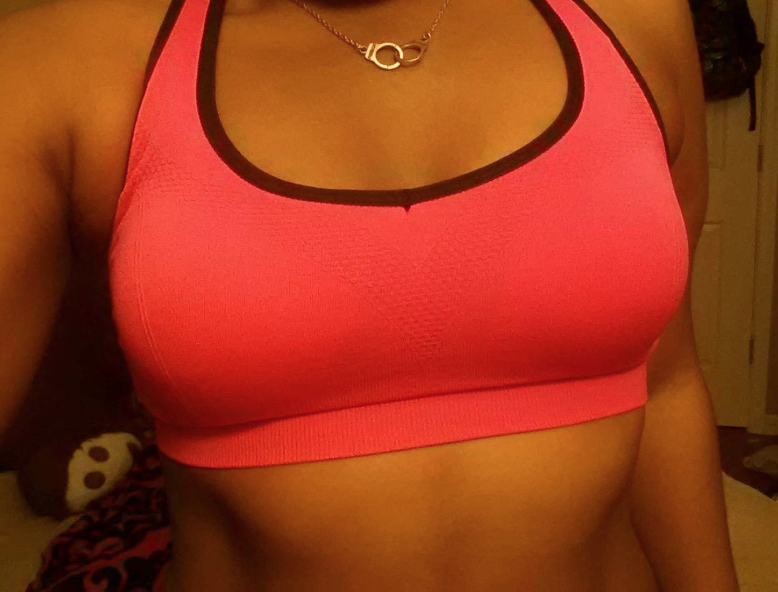 Glowing Review: 
Beautiful and comfortable bras! $30 for 5 sports bras, you can't beat that. I'm a 34D and I ordered the size Large and they fit PERFECTLY. Not too tight or too loose, and I love the option for removable padding since I normally wear a normal bra underneath my sports bras. These are super stretchy, the colors are very vibrant, especially the green. I definitely want more in other colors!
Glowing Review: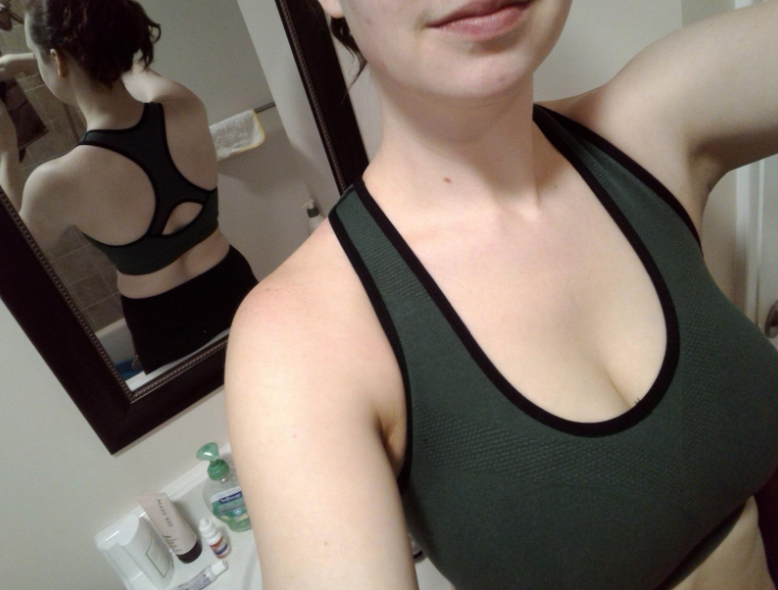 I was out shopping all weekend for a good sports bra and couldn't find anything that fit me well and was supportive enough. I took a huge risk buying these but the reviews were great and I was not disappointed. I followed the size chart and it fit as expected. I am a nursing mom and I'm currently a size 36DD and ordered an extra large. I wear these for Beachbody workouts, so for some light cardio, jumping, and lifting these bras are perfect. There is enough compression where I feel like I'm not going to bounce all over the place but not so much that I feel squished. The fabric is very comfortable and the colors are beautiful…just like pictured! Plus, can you beat the value? 5 sports bras for $30! What a great purchase. I will definitely buy more in the future or recommend to someone in need.
Glowing Review: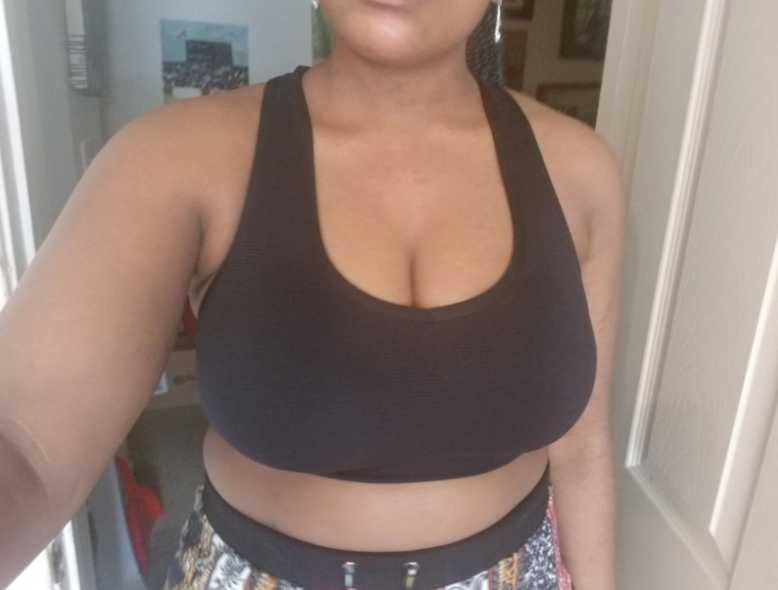 This bra fits amazingly. I have a 38D cup and the Large is perfect. It's a little snug under my boobs but I expect it to loosen up after I start shedding pounds. There isn't a string chemical smell, which I super appreciate, since it's 90% neoprene and 10% spandex. I bought the blue and black combo and I'd buy the other color combos since the price is great. I had my package shipped to my nearest Amazon locker and it was there within 2 days. 5 stars all around for this product.
Glowing Review: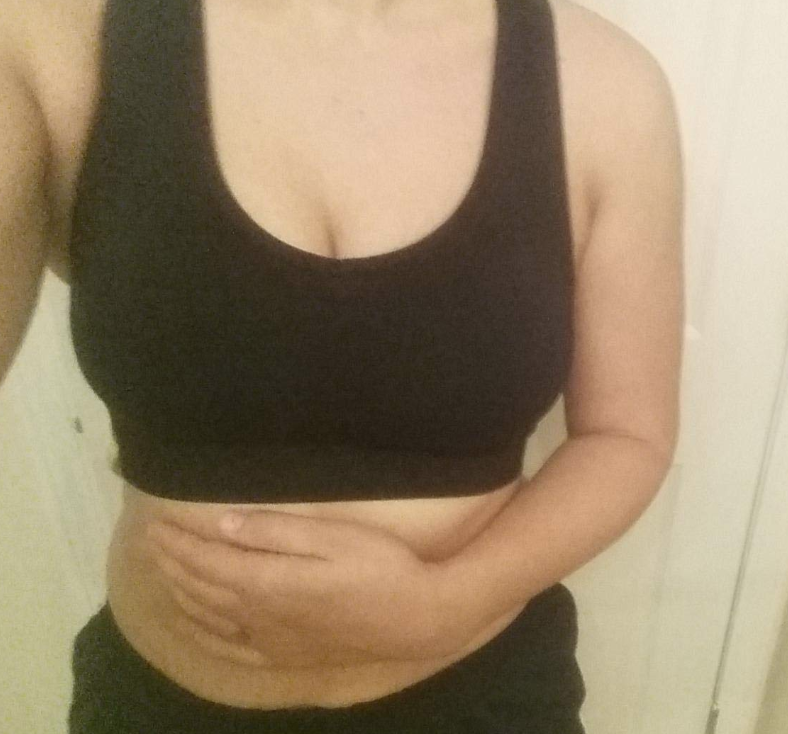 So, I'm really glad I read through the reviews first! I'm a 34 DD, and I ordered a size medium. THEY FIT SOOOOO WELL!!! They felt a little tight when I first put them on like many reviewers said, but on day 2, they feel AMAZING. The girls are reigned in without feeling like they are smashed into my lungs. I bought them for the gym and have used them for yoga, zumba, cycling, jogging. Amazing. On me, they live up to the high impact claim. If I was wearing a size larger, though, I can tell the girls would be dancing all over the place. Now I wear them every day. They give great support, encourage better posture, dont require constant adjusting, and are incredible comfortable. They are my new every day bra! AND I got 5 of them for $30!!!!! You can't beat it. Might be the best purchase I've ever made on amazon. I love them so much. And I'm not a regular reviewer or anything. They've really made my life better. Bras suck, but these are awesome!!!
Glowing Review: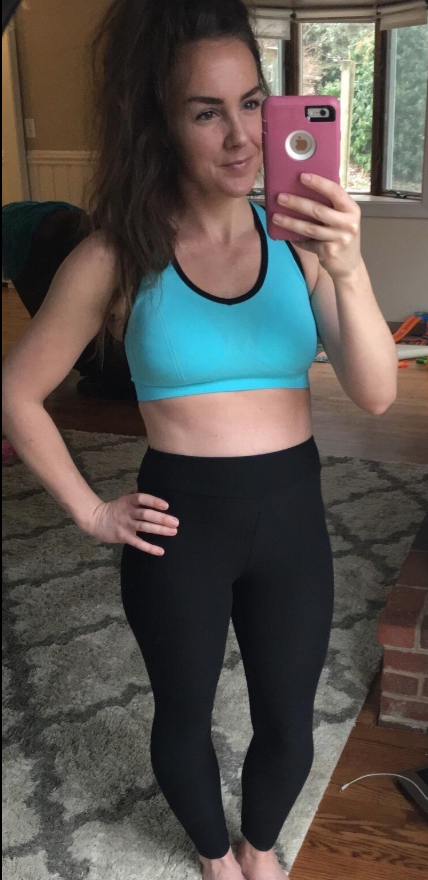 More so than not, I am disappointed when it comes to sports bras.. so buying some online without trying them on was a huge leap of faith for me… but these are the best, most comfortable sports bras! They are supportive and fitted but not overly or uncomfortably tight. The padding is perfect. The price is amazing considering you get 4 sports bras… I've paid that much for one sports bra before and it wasn't nearly as good as these. And the colors are beautiful. I am petite: 5'0", 115lbs, and small chested (32B).. I ordered a size small and they fit great.
The great part about the deal on Amazon is that if you like them, you can buy them in bulk so you have one for every day of the week you're going to the gym. And, you can do some basic, neutral colors or some fun, bright ones.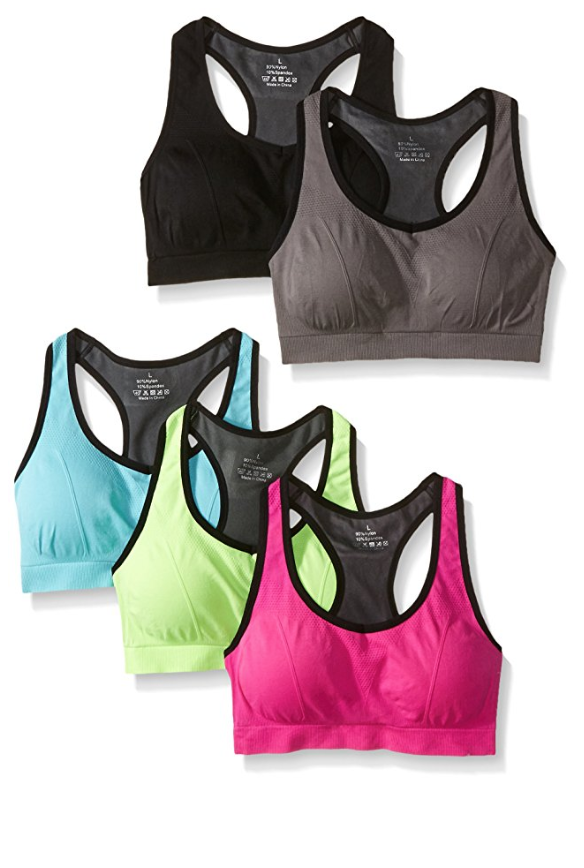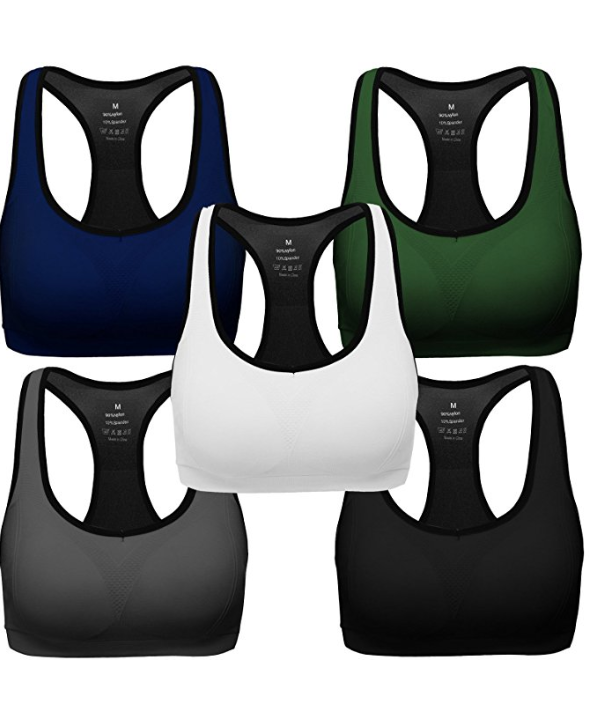 Plus, they're only $32.99 for all of those bras. Can you say amazing? I can definitely say so. To top it all off, it's eligible for Prime, so you can get them to your house ASAP.