It's no secret by now that Red Dead Redemption 2 is the biggest video game launch in recent memory. At least, since developer Rockstar's previous magnum opus; Grand Theft Auto 5. Both are massive, highly detailed worlds that players can completely lose themselves in… until things go wrong.
As we all know, no matter how long these games are in development, how many QA testers have play-tested it, and how much time went into polishing it; bugs are guaranteed to appear. Fortunately, in such an otherwise pristine game world, these glitches are laugh out loud hilarious.
1. Round, And Round, And Round We Go
red dead redemption 2 pic.twitter.com/WiBkVgusgV

— menes de baixissima ou nenhuma qualidade (@claudiouai) November 5, 2018
2. Dinner On Demand
Apparently 'Red Dead Redemption 2' was made by Looney Toons https://t.co/jSJ9szM2I9 pic.twitter.com/jWyf1UbrOx

— Irwin Oroceo (@irwinoroceo) November 4, 2018
3. Brakes Were Shot
#RedDeadRedemption2 #XboxShare. So this is what happens in cinematic mode pmsl pic.twitter.com/1pOhSYd5kR

— 🎆 Guy "Justin" Fawkes 🎆 (@Heatster101) October 28, 2018
4. Bambi's Revenge
red dead is wild pic.twitter.com/j4vKmedjL8

— larissa the sleepy mom (@borkf_) October 28, 2018
5. What're You Looking At?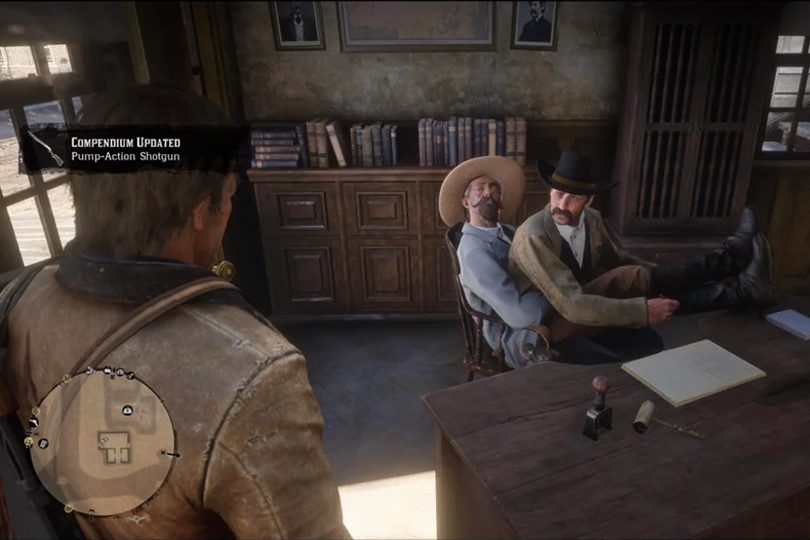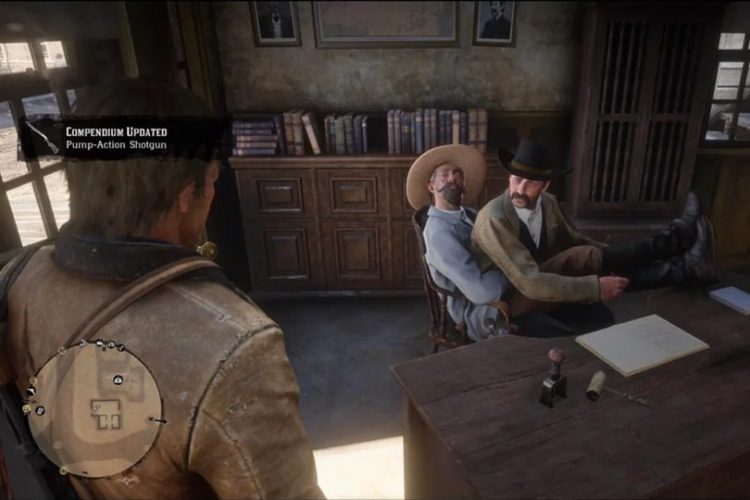 6. Slippery Slope
Red Dead Redemption 2 Game of the Year pic.twitter.com/4bzg64kWoM

— Dion Anderson (@PaperBatVG) October 26, 2018
7. Get Down From There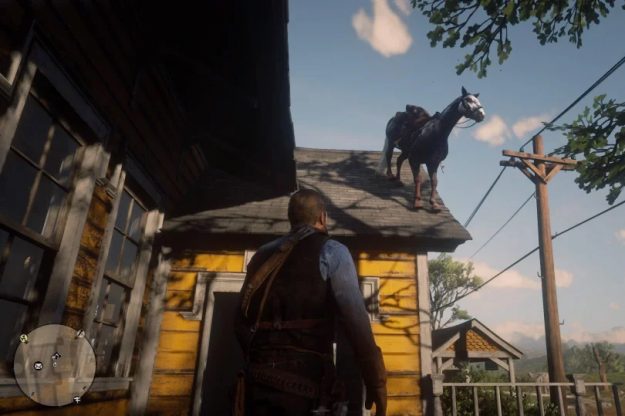 8. Don't You Just Hate When That Happens
Well, that happened #PS4share #RDR2 pic.twitter.com/6XwdNrH0U0

— DatGunslinger (@Midnightfox99) October 28, 2018
9. Watch Out For That Tree
Red Dead Redemption 2 is such a beautiful and soothing game.https://t.co/q5UJlpCd6O pic.twitter.com/FvX7u9PpmY

— Rami Ismail (@tha_rami) October 29, 2018
10. Feathered Fury
Red Dead 2 is so realistic. It even has the Western Suicide Bird in it. @RockstarGames pic.twitter.com/IXLoJPOPb4

— 🦖🎃 (@TreyGeeze) October 28, 2018
11. Up Close And Personal
RED DED 2 IS KILLING ME 😂😂 #Rdr2 pic.twitter.com/iaqOc9Ey37

— Karla Ortiz (@kortizart) October 26, 2018
12.Beauty And Grace
Hey les amis ! Aujourd'hui, je vous montre en vidéo comment NE PAS attraper un cheval sauvage dans #RDR2 ! #PS4share pic.twitter.com/lbZSgIqWvJ

— Antistar 🦊 (@AntistarJV) October 28, 2018
13. Swing And A Miss
BRO IM CRYING LMFAOOOOOOOOOOOOOOOO #RedDeadRedemption2 IS THE BEST WTF pic.twitter.com/9SeKRCCgLo

— Nutz Gaming 🥜 (@DsNutzGaming) October 26, 2018