If you're here, you've probably binge-watched Netflix's You like the rest of us. (If not, then what are you doing here and needless to say, SPOILER ALERT.)
So you deeply understand the love-hate relationship it's impossible to avoid when it comes to Joe… and Beck…and basically every other character on the show. But especially Joe.
That's part of the beauty of it—Beck sucks so bad (don't @ me) that you have no choice but to sympathize with Joe (doesn't hurt that he's very, very easy on the eyes) despite the fact that he's a psycho stalker murderer.
Anyway, here are some Tumblr posts that totally get your raw, internal battle.
1.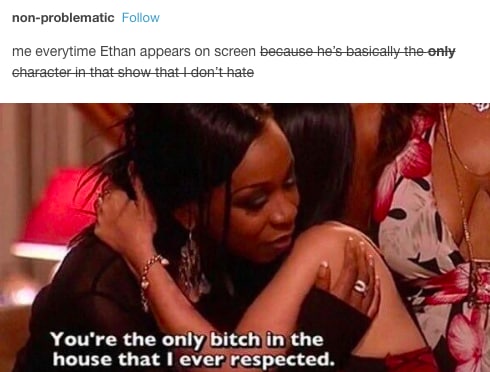 2.

3.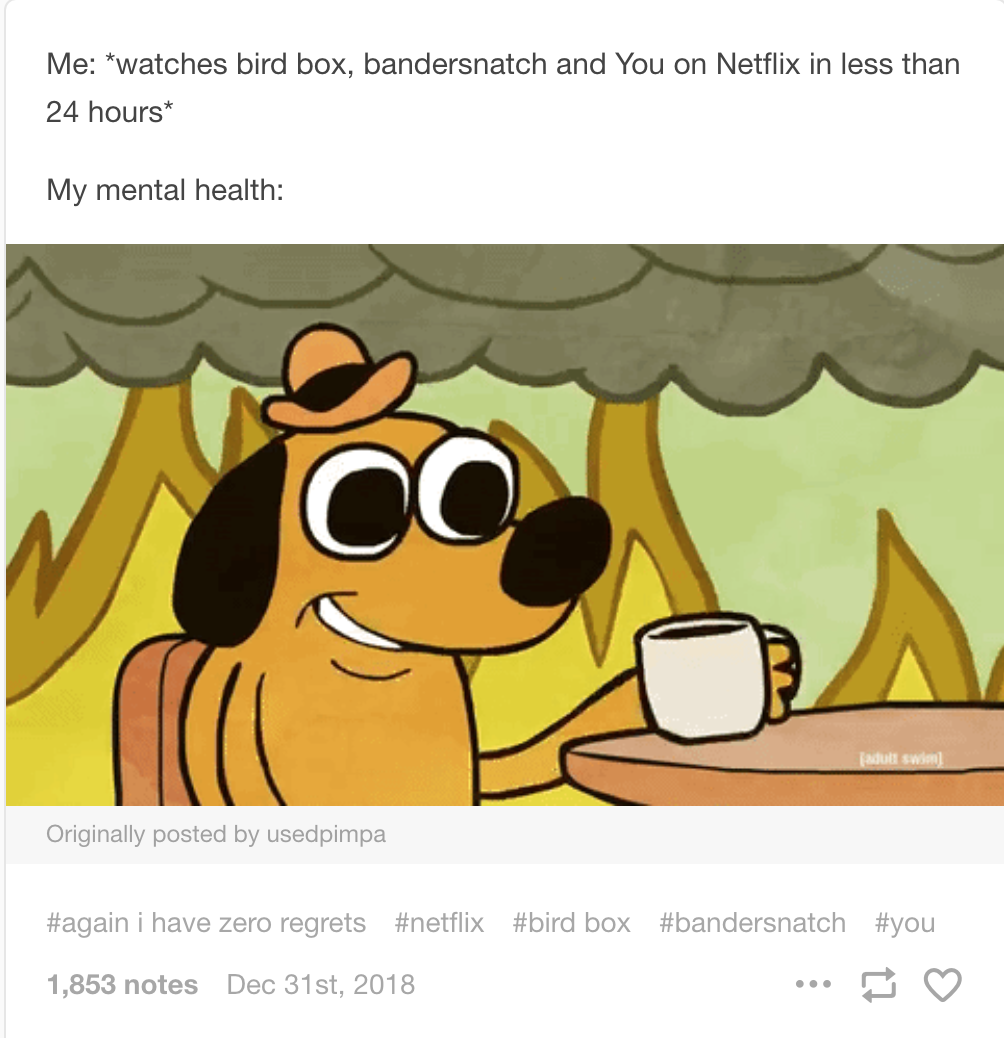 4.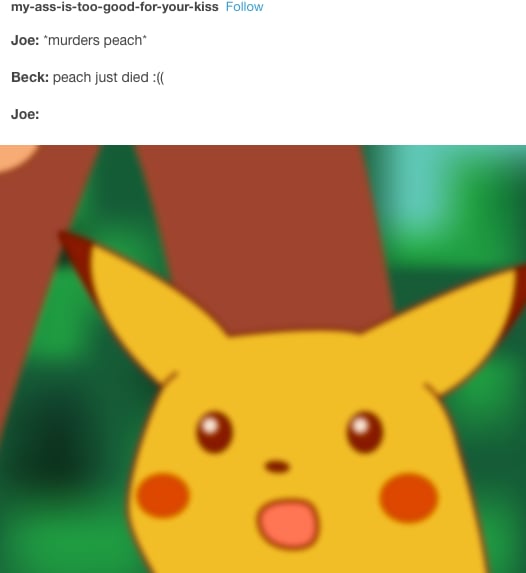 5.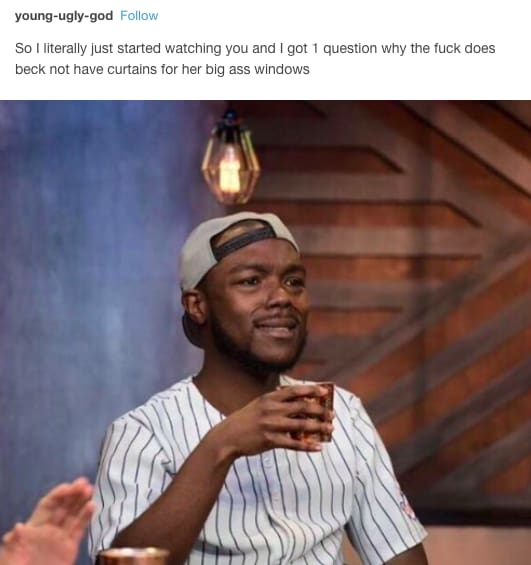 6.

You May Also Like…
January 10, 2019
7.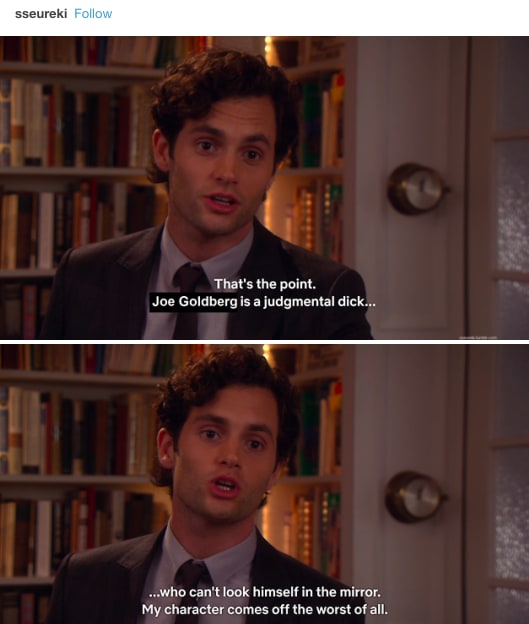 8.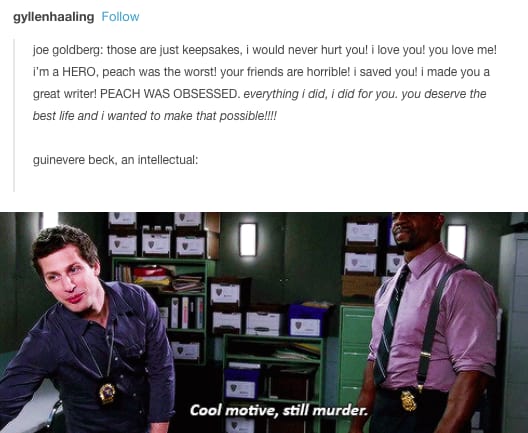 9.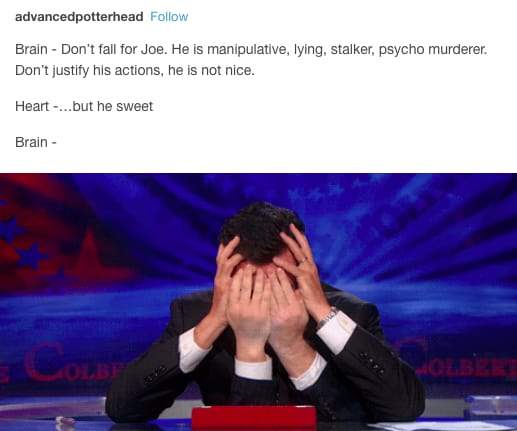 10.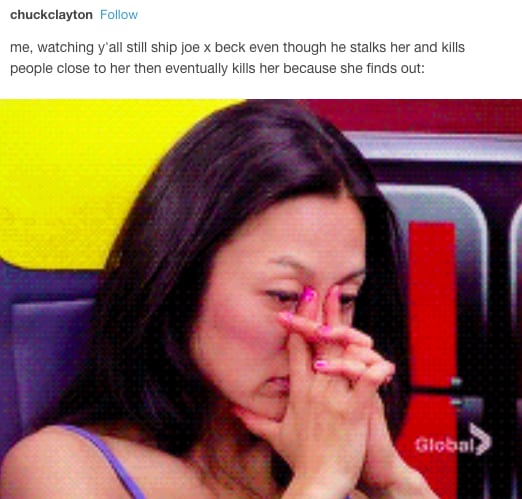 11.

12.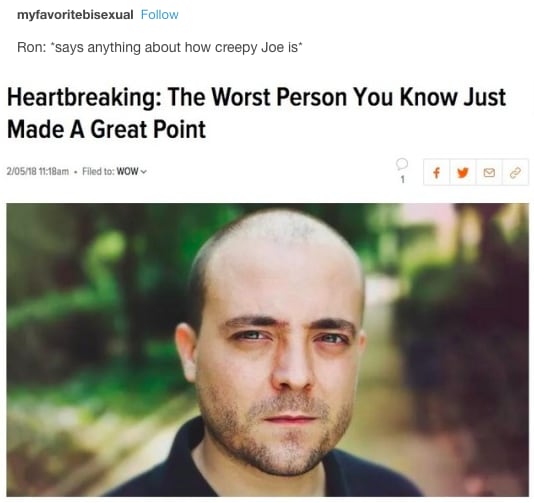 13.

14.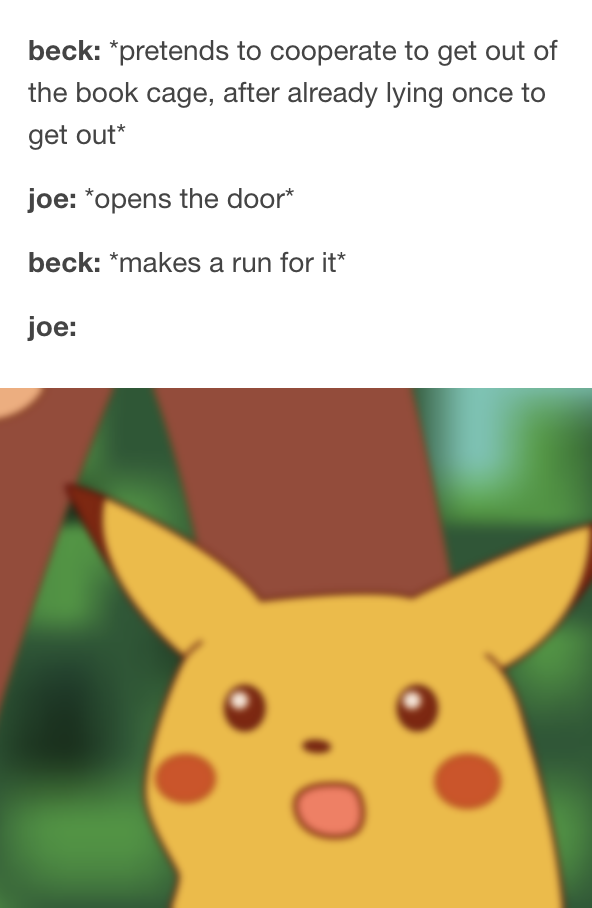 15.

16.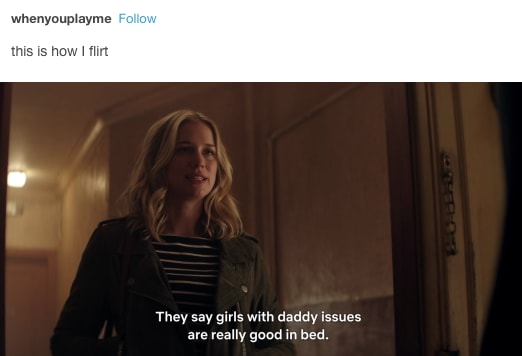 You May Also Like…
January 10, 2019
17.

18.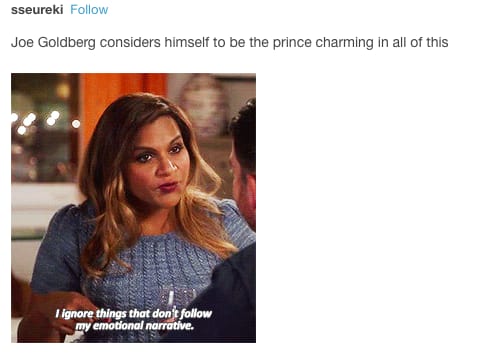 19.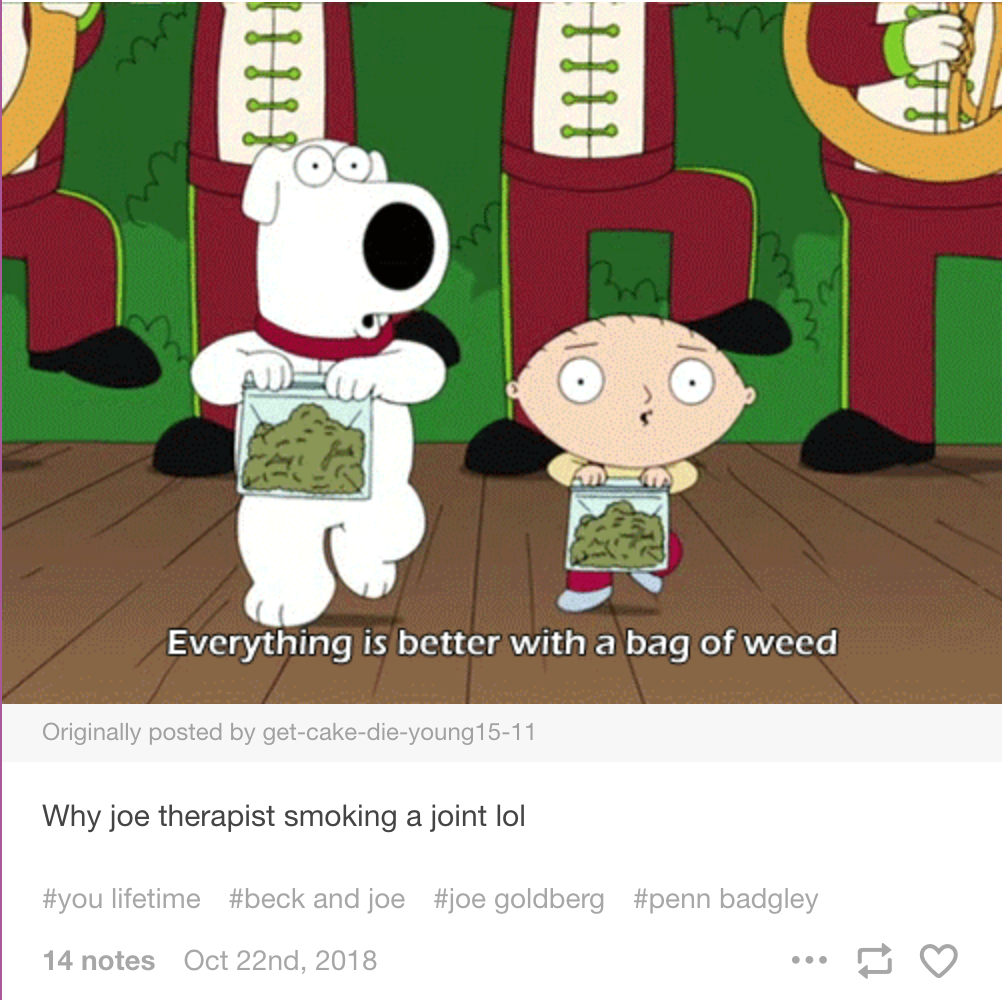 20.