In case you forgot, a photo of an egg went viral back in January, stealing the title of most-liked Instagram post from Kylie Jenner. Though pretty ridiculous, the egg did ultimately use its influence for the greater good. Earlier this month, a social media celeb decided to take the egg's fame to another level and the result is pretty amazing.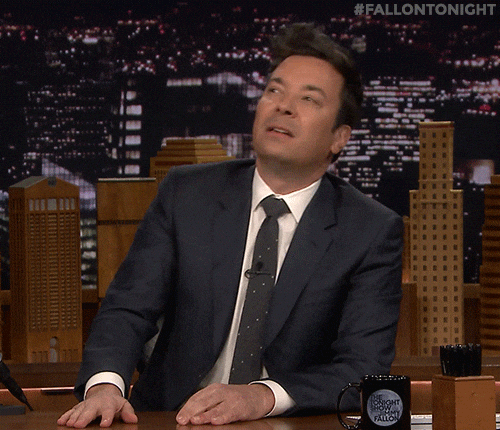 Allow us to refresh your memory: The World Record Egg was first shared to Instagram back in January with the goal of breaking the record for most likes on an Instagram post.
Shockingly, the egg surpassed Kylie Jenner who previously held the most-liked title. The egg now holds over 53 million likes.
https://www.instagram.com/p/BtdYQwincYv/
In the weeks leading up to Superbowl LIII, the egg slowly began to crack. When itfinally succumbed to pressure, the egg burst open revealing an important message about mental health.
Earlier this month, popular Instagram influencer and creator of Tank's Good News, Tank Sinatra decided to one-up the famous egg by vowing to get it tattooed on his neck if the post he shared garnered more likes than the original egg photo.
https://www.instagram.com/p/BwGMEL0F_0n/
When we asked Tank why he decided on a tattoo for this challenge, he said he hoped it would unite the people who love him and the people who hate him.
"The people who hate me would want to essentially ruin my life by making me get a neck tattoo and people who love me would want to see me get the record," Tank told Ruin My Week.
The influencer feels that the world record egg is a symbol of what the collective consciousness is capable of when it's tapped into.
"They were not the first account to try and beat the record. They weren't even the first account to use an egg to beat the record, but for some reason, the collective internet decided this was the account that needed to win," he said.
An ambitious goal, perhaps, but it did get people's attention.
Unfortunately, his post came a little shy of the record
It snagged an impressive 2.6 million likes but not quite the upwards of 53.4 million it needed.
But this didn't stop Tank who ended up getting the egg tattoo anyway.
His caption reads: I did it anyway. To be honest, I'm glad that other post didn't beat the world record. I don't want the #1 spot on Wikipedia to say "Idiot begs for likes". I want it to say "Idiot gets neck tattoo of an egg". Hey, dress for the job you want right?
Tank says that regardless of the outcome he decided to get the egg tattoo to commemorate the fun experience.
"I eat eggs. I love eggs. Eggs are harmless. I wouldn't get a d**k tattooed on my neck, but an egg I feel like I can explain, whether its this year or when I'm 80," he said.
And even the World Record Egg was impressed.

Tank says it's not all about the likes, though.
"The real value is in all the followers that come with the notoriety. I've made it my mission to spread humor and positivity since even before Instagram. I would love to be able to reach 10 million people and brighten their day. I'm still going to do that, I'll just have to do it a different way," he said.
And followers appreciate the hard work he's put into slowly growing his social media presence.
"I think people rallied around this post because they see me as someone who represents a different side of the internet. Someone who has grinded it out every day making 3-4 memes a day for years, building my account slowly rather than in a flash. If I had my choice, I'll always choose the slow growth because those people are more likely to stick around."
h/t: Tank.Sinatra