Thanks to headphones, you can walk around in public with Spotify playing Rascal Flats Life Is A Highway on repeat and no one knows you're completely out of your mind. Back in 2016, however, Spotify decided to take their data and call its listeners out on billboards.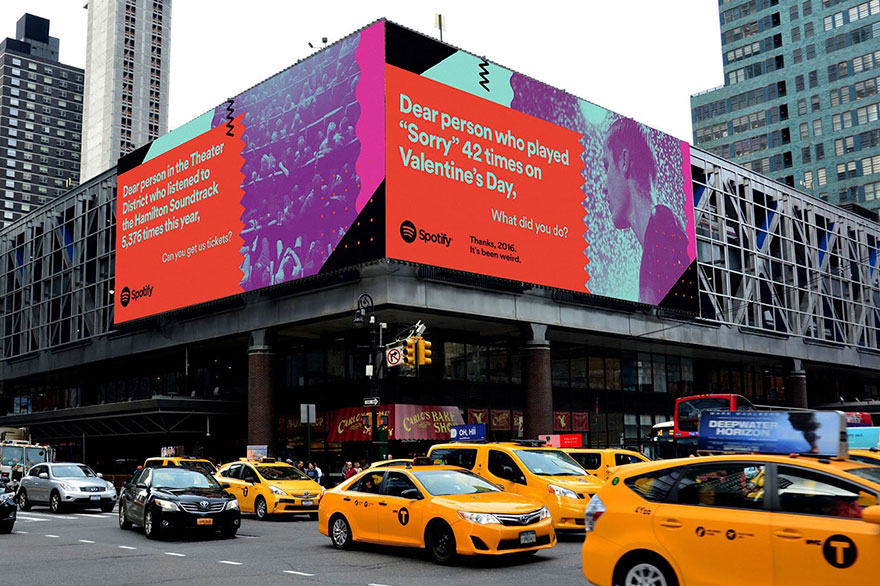 If these make you feel seen, at least take comfort that we all would be insecure if everyone knew what we were listening to.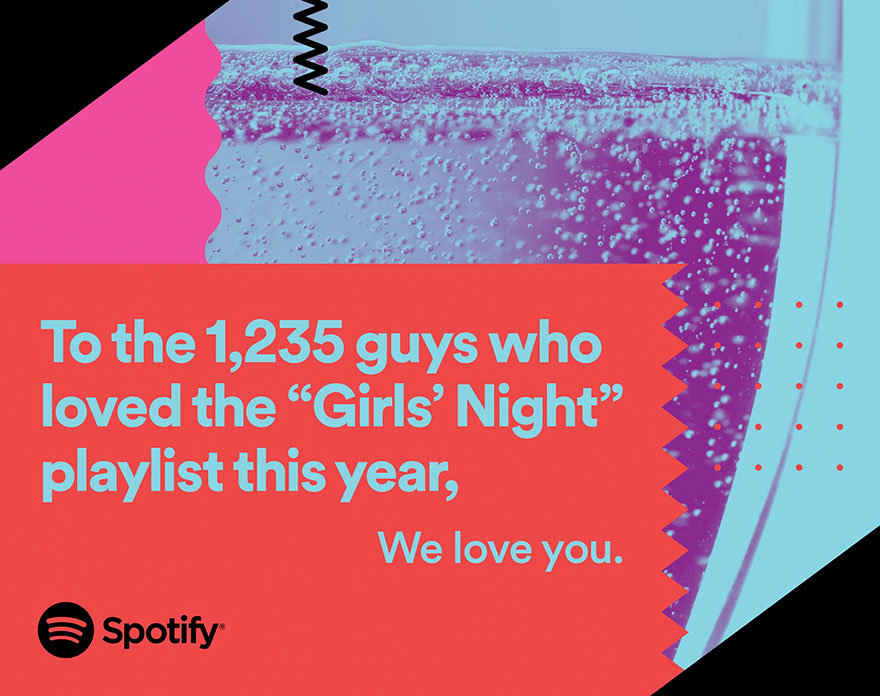 Some of the choices were totally justified.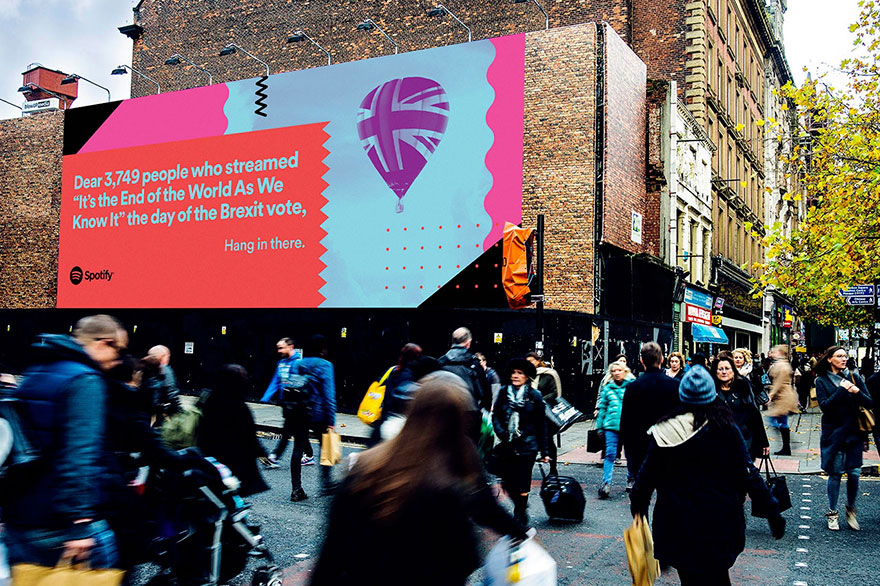 Some were just weird.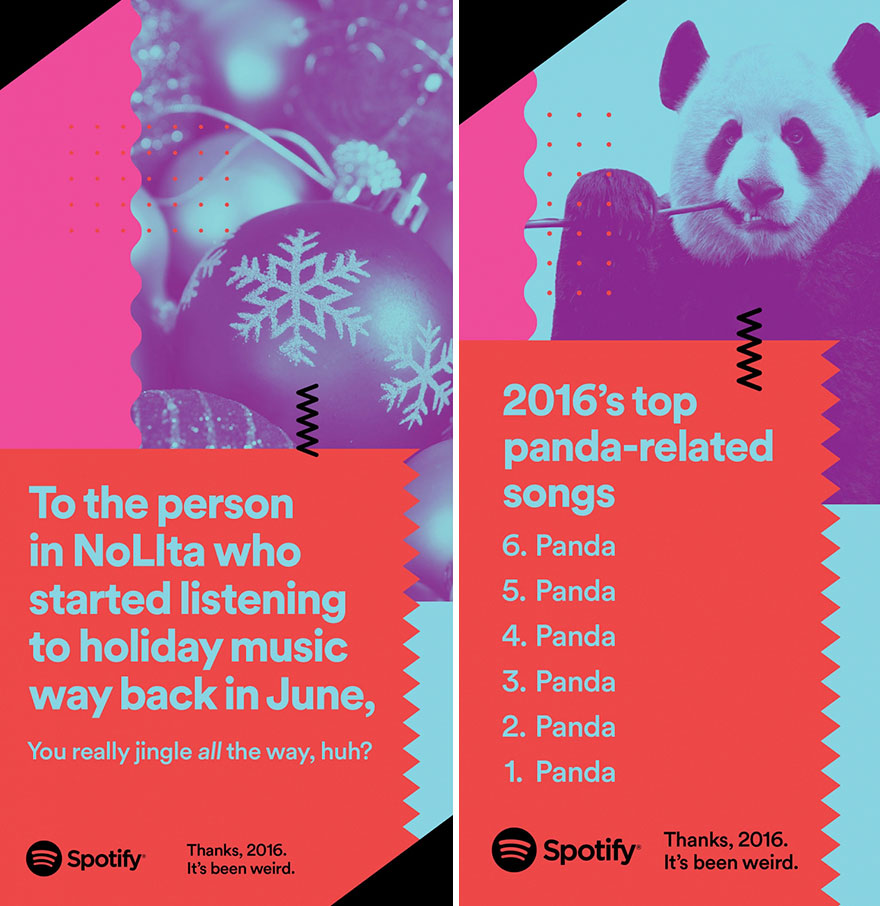 Or sad.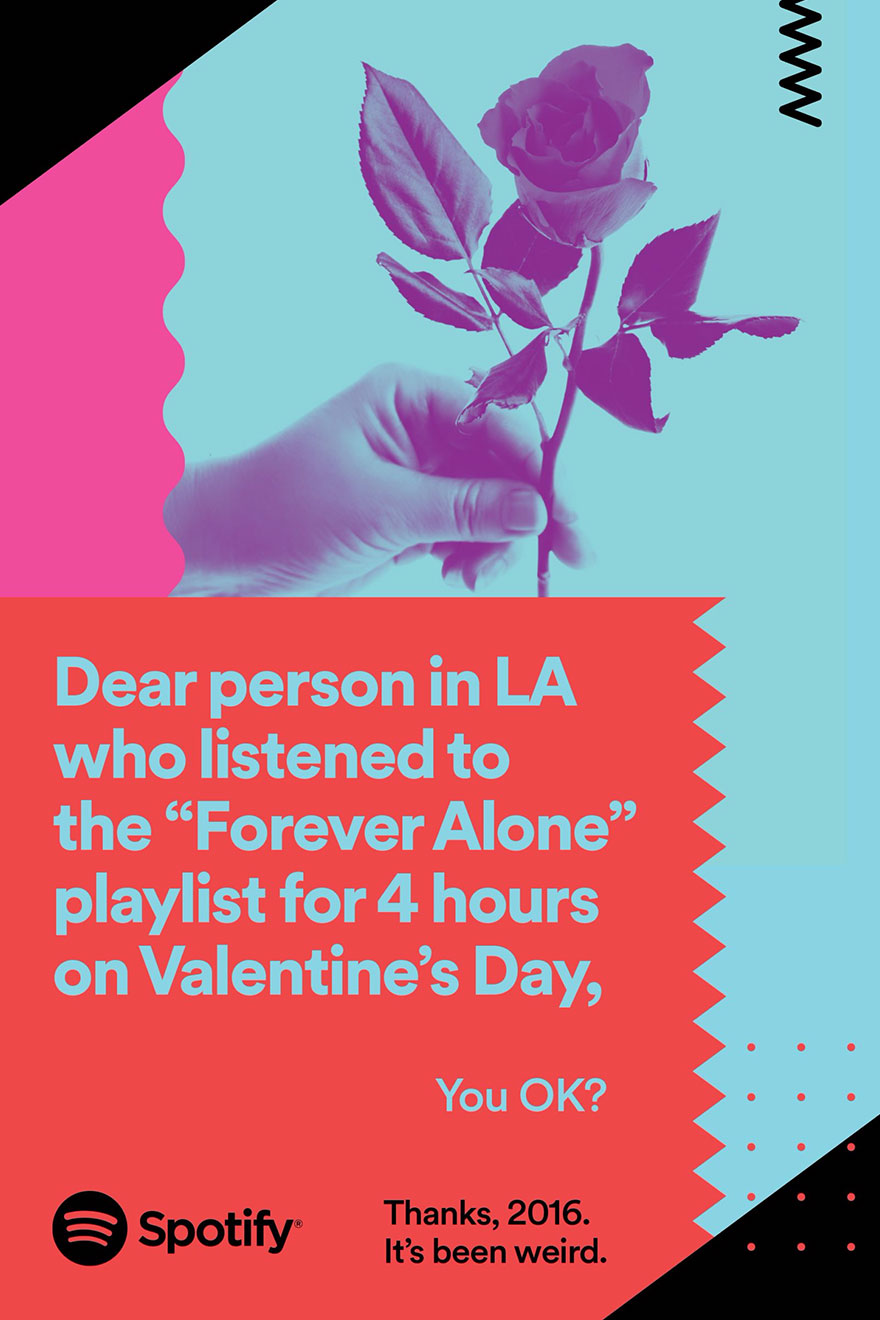 Or rather specific.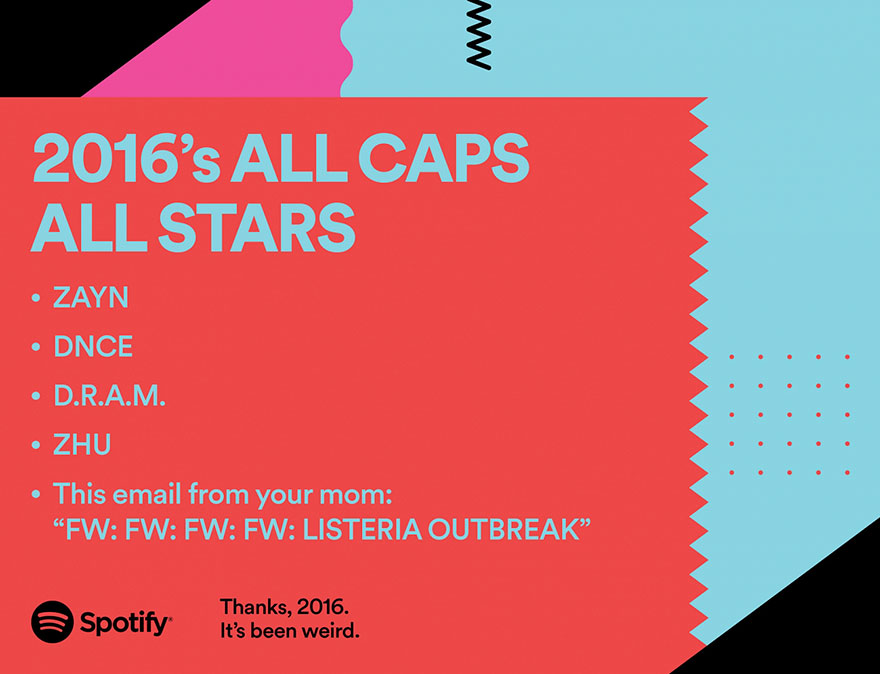 All in all, a pretty interesting marketing campaign.