Everyone's had a moment where they MIGHT have BRIEFLY slipped from being their normal, mature self and done something incredibly petty. Sometimes that inner petty voice begging you to get revenge against a thoughtless roommate, annoying co-worker, or dumbass sibling is just too persuasive!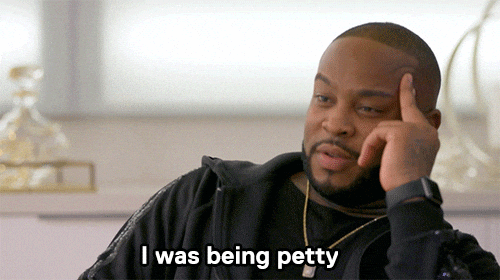 You might feel remorse once the moment has passed, but not these people. These people revel in their pettiness and honestly, it's kind of inspiring. These funny petty tweets are from people who have liberated themselves from polite society and ascended to a whole new plane of spiteful retribution. If you can't live like them, at least you can live through them.
1.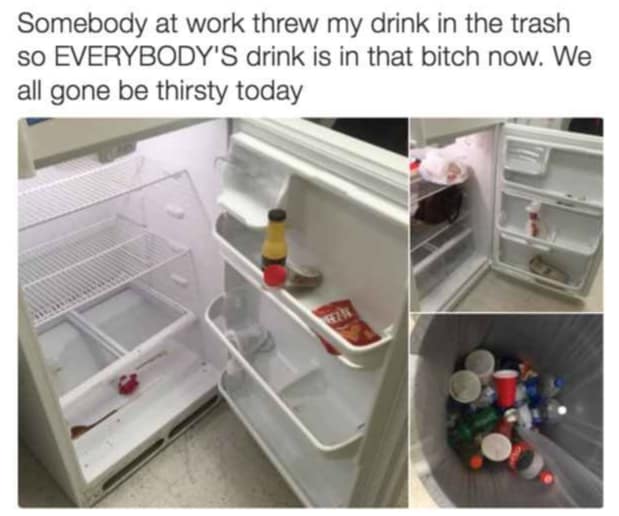 2.
When your ex writes you an apology letter so you grade it to send it back pic.twitter.com/MczdjcCiil

— Nick Lutz (@NickLutz12) February 17, 2017
3.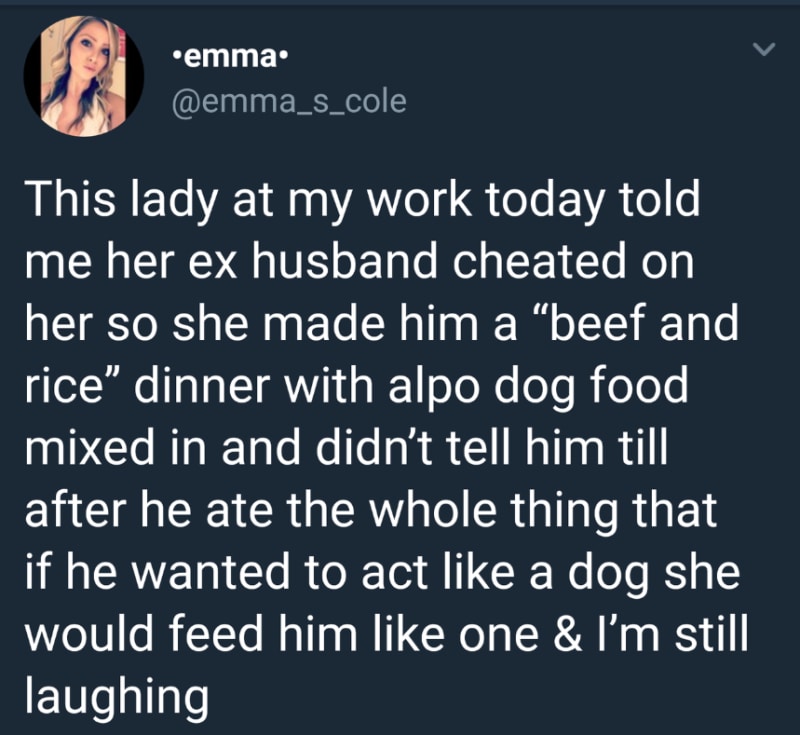 4.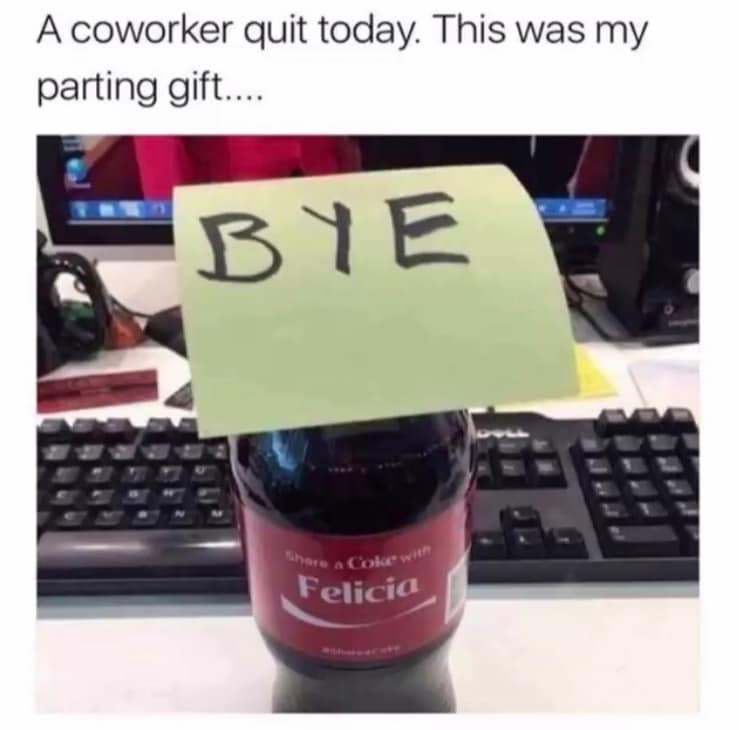 5.
I turn hotdog water into ice cubes for guests that I don't like pic.twitter.com/YOOrBaNTaB

— Angela Brisk (@AngelaBrisk) March 9, 2018
6.
I told my brother he can eat half of my grapes pic.twitter.com/ACTqO4B5Mr

— QUEEN J (@Jaaaaaymomma) May 18, 2017
7.
https://twitter.com/chlosaphine/status/946056871043108864
8.
I asked my wife if she was going to fix my plate. She walked out of the house laughing. Then she called me from her car to laugh some more.

— Vaccinate your kids (@Rev_Xavier) November 24, 2016
9.
Wanna hear a new level of "being a shitty roommate"?

I asked my roommate to take the trash out, as I have been gone a week and a half.

She then proceeded to PICK THROUGH THE TRASH AND ONLY THREW OUT THINGS THAT SHE THREW AWAY.

W H A T ?!

— Leah Vasquez (@LV_Eventing) November 25, 2018
10.
This girl I used to go out with is still using my Netflix and that's cool. She's watching Scandal and is currently on S7E12. Series finale is S7E18. Guess who's changing her password as soon as she gets to episode 17? Yep, it's Petty Labelle.

— 🏳️‍🌈Quee(r)n Regina (@heyqueenregina) November 26, 2018
11.
A group of Chinese singles bought every odd-numbered seat at a movie theater on Valentine's Day so couples wouldn't sit together.

— WTF Facts (@WTFFacts) February 11, 2018
12.
I just remembered the time I was dating a British man and I was annoyed at him about something so I deliberately made my tea in the microwave while staring him right in the eyes

— Alisha Rai (@AlishaRai) January 9, 2019
13.
Thee funniest thing I've seen in a long time, my view from work pic.twitter.com/LDVsYhpVVL

— Donnell Anderson (@aggravatedman) December 5, 2018
14.
My boyfriend cheated on me so i convinced him to get matching tattoos..he went first and I went home

— Breyon🌹 (@_Breyonnn) January 6, 2016
15.
My son got mad at me yesterday and opened all the bananas in the house. What type of passive aggressive monster… pic.twitter.com/4p2Ucqh9NF

— out of service (@VictorPopeJr) March 9, 2016
16.
My roommates fight over the AC has escalated to passive aggressive fridge notes! Look what my Jamaican roommate said pic.twitter.com/pYtbvXca6D

— la loba (@vickto_willy) November 17, 2016
17.
I'm really just in disbelief that I went on a date with a guy and nicely told him I didn't think we were compatible and he Venmo requested me for dinner, I had a damn grilled cheese 💀💀💀 pic.twitter.com/aTzs23oQAX

— Ashleigh Bradley (@ashhbradley) August 21, 2018
18.
Lol my mom has fought with so many of her friends that this picture is just of her w/ a bunch of no headed ladies pic.twitter.com/i1AlH3Troz

— Tamara Yajia (@DancesWithTamis) December 26, 2014
19.
I've carried chalk in my car for 10 months JUST so i could do this once. Yesterday was the day pic.twitter.com/74A5VNIXJN

— 🅓🅤🅝🅚🅢 (@adunkel2016) September 29, 2016
20.
https://twitter.com/enokkamuanga/status/808782254331854848
21.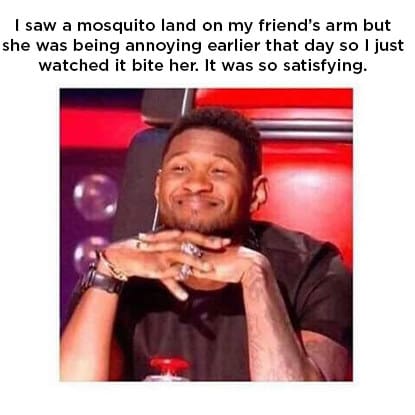 22.
One time my ex was really mad at me after we broke things off & he sent me this & never talked to me again pic.twitter.com/275VRQZgHo

— Andy Rose (@AndyyRogers) July 24, 2017
23.
my ex just snapchatted me saying "look what I found in my wallet" and it was video of him throwing a Polaroid of me in the trash…… okay JOE ur the weirdo who kept a picture of me in your wallet for a year lmao

— aleve pm (@greenbeangrrl) May 21, 2018
24.
Coffee shop.

People next to me are loud and rude. They just found the perfect name for their new business.

I just bought the domain name.

— Khalil Sehnaoui (@sehnaoui) May 17, 2017
25.
This is the most passive aggressive thing i've seen in a while pic.twitter.com/fEgpCRCeKY

— I Hate Micheal FC #桜⁠ ⁠⁠ ⁠⁠ (@TBHer_) November 24, 2017
26.
This is my favorite band break-up notice ever. pic.twitter.com/WsIq1i2d6p

— Conor Sullivan (@conortheconor) November 26, 2018
27.
https://twitter.com/ollietttaa/status/1029218346179284992
28.
when your ex's mom text you for the holidays pic.twitter.com/uCjo5gtiW3

— ً ✘ (@StussyTheGoat) November 21, 2018
29.
WHO TF LEFT THIS ON MY CAR IN LOT 30 I JUST WANNA TALK pic.twitter.com/7cZyWR4jnQ

— dezi (@dazed_dez) June 7, 2017
30.
In high school I called my ex while drunk and the next day she changed her MySpace profile song to Call Me When Youre Sober by Evanescence

— plum asshole (@JakeNbakeX) July 12, 2017
31.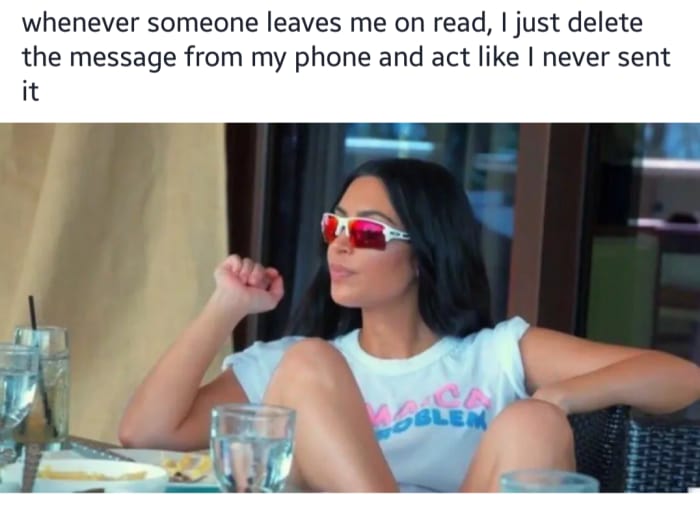 32.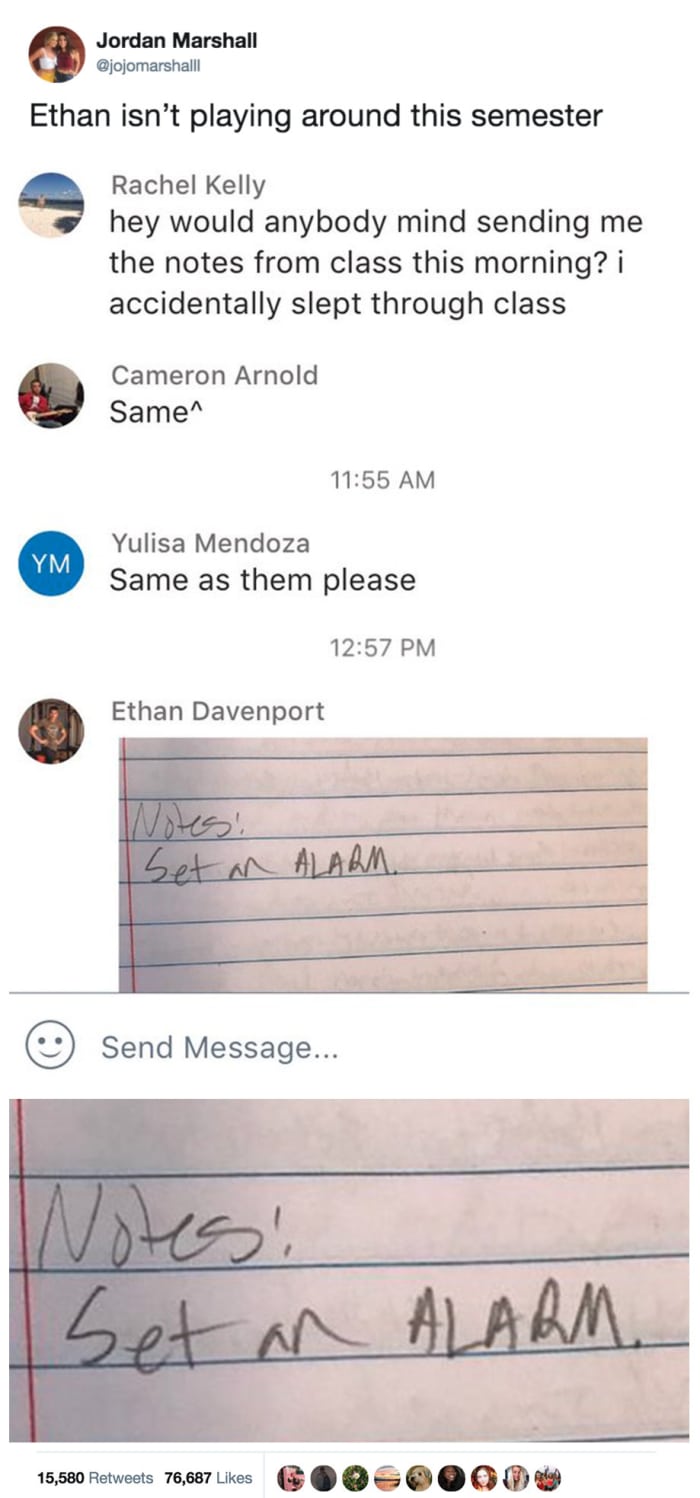 More funny memes: