If you're the DIY type, looking for hacks to make life your easier, well this post is not for you. Sorry. These are just funny hacks meant to be, you know, funny. (Though we will, by no means stop you from trying them.)
1.
Tired of always boiling water for your pasta? Just boil a big load in the beginning of the week and freeze it for later use!

— Professor Arsenal (@RichardGooner) July 8, 2015
2.
When you see a mosquito land on you and begin to bite, laugh and ask "is it in yet?" It will ruin the mosquito's confidence and it won't be able to perform penetration

— Dolan Darkest (@sivemortenlol) April 16, 2019
3.
Go to a fancy restaurant. Order the lobster. Order it alive. When it comes, order food for your new pet lobster. Then take lobster home.

— Michael, the Man Who Tweets 🌶 (@Home_Halfway) February 9, 2013
4.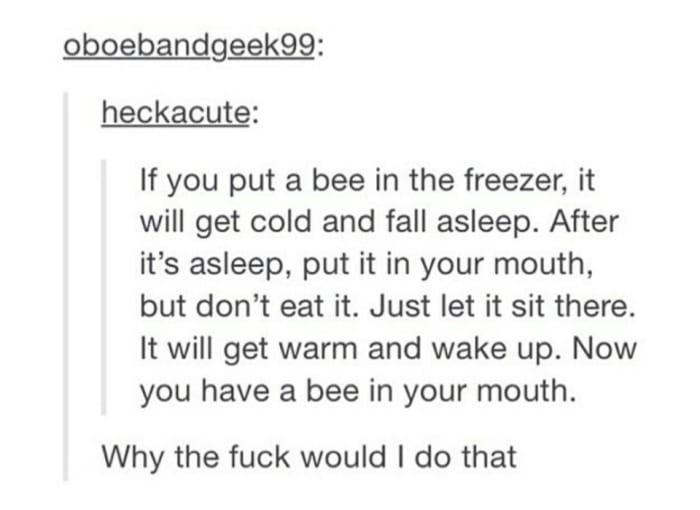 5.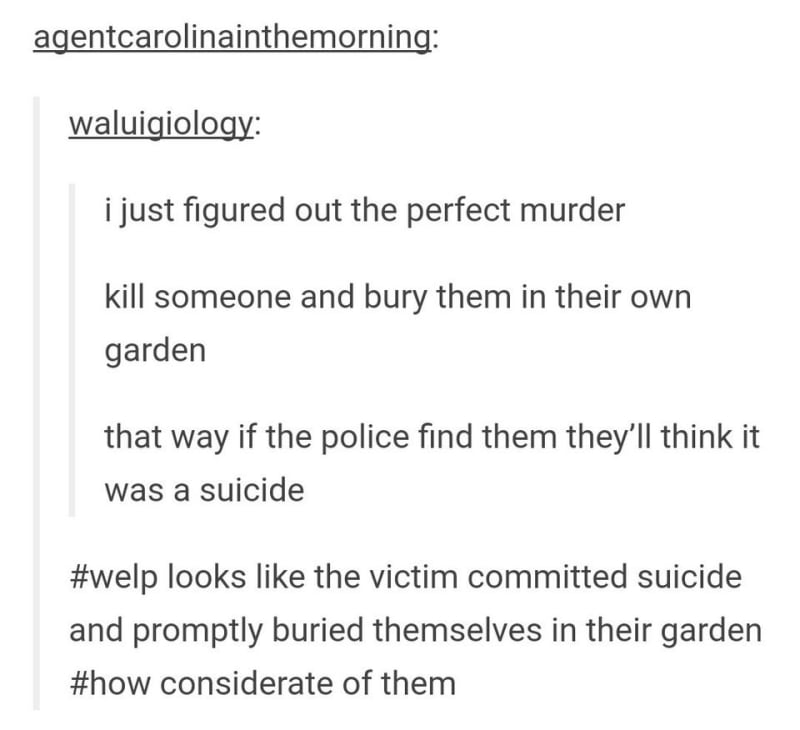 6.
new tinder idea: upload all my photos upside down so girls turn their phone to look at them, obviously realise am ugly and swipe left but of course that's now actually right bing bang boom match

— ethan (@human_dis4ster) July 21, 2018
7.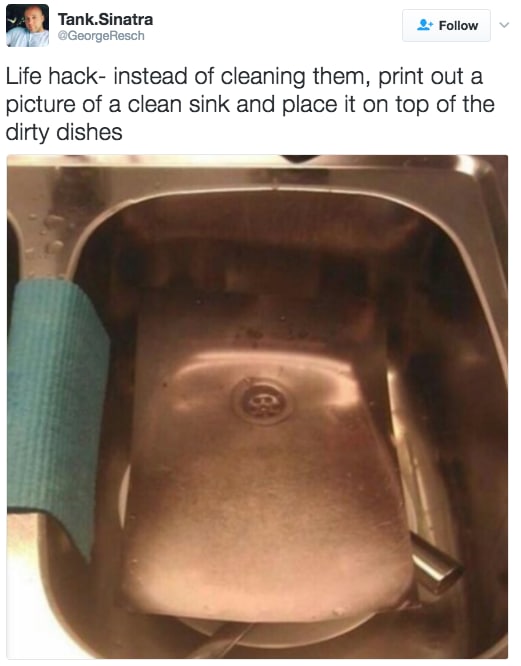 8.
There weren't any open tables at this sports bar so I yelled "Chad, you left your Jeep lights on!" and now I can sit wherever I want.

— Bryan Donaldson (@TheNardvark) December 30, 2013
9.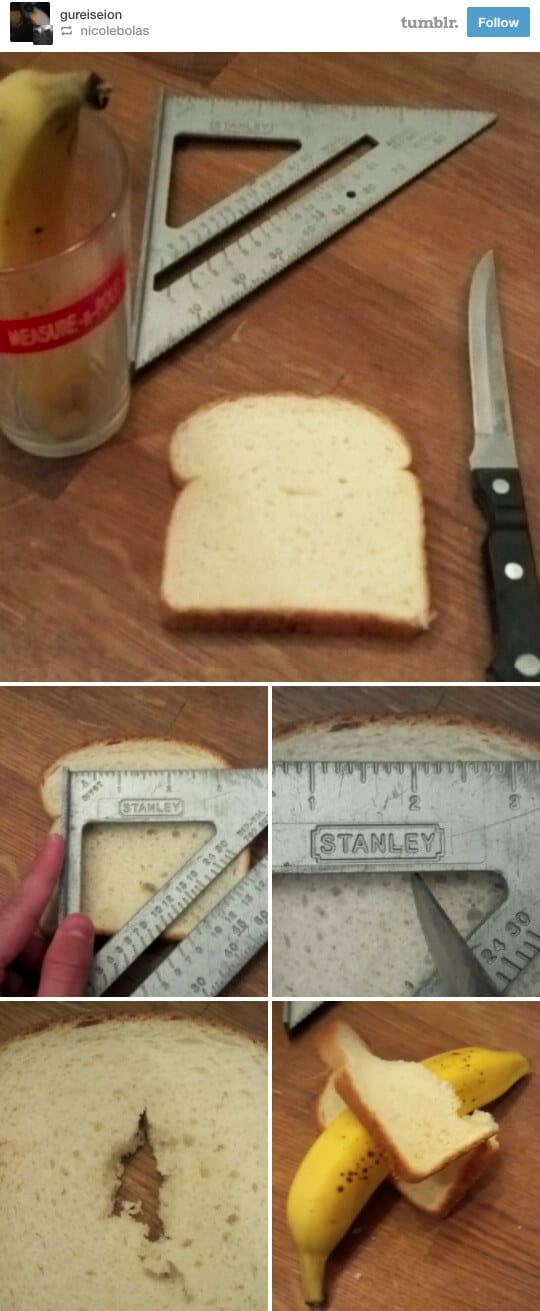 10.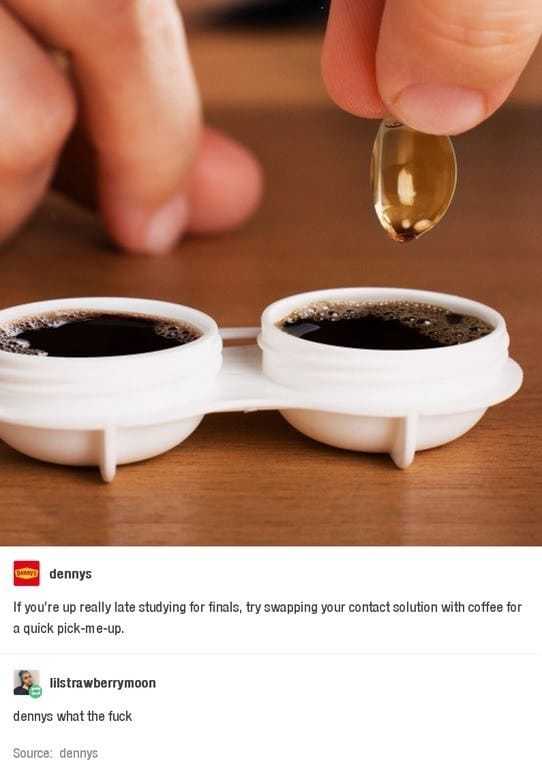 11.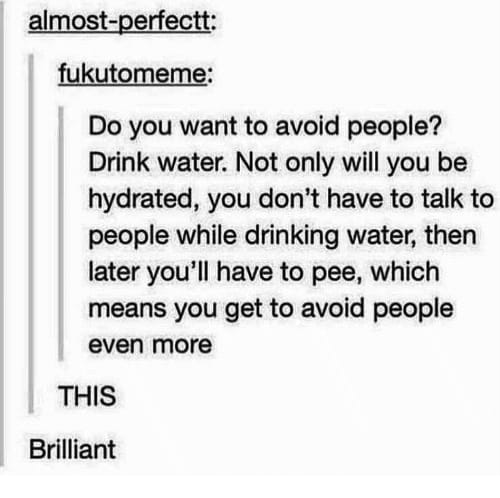 12.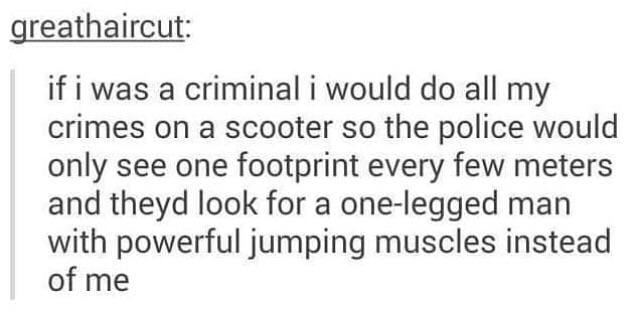 13.
*first date*

Guy: I like a girl who's good with money

Me: the city will bury you for FREE if they can't identify your body

— sarah schauer 🦂 (@SJSchauer) May 8, 2018
14.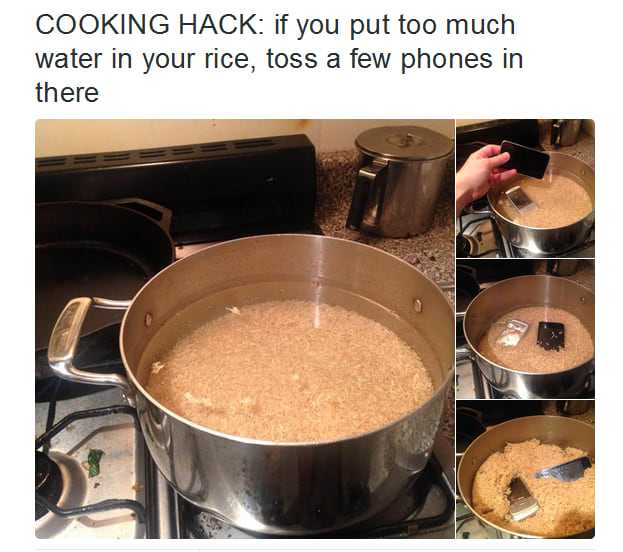 15.
marry someone u only kinda like so if u get a divorce it won't be that bad

— James (@CaucasianJames) January 11, 2019
16.
Only a FOOL would buy IKEA furniture. Instead I just download the instructions and keep emailing their service dept to say that I am missing a piece, until they ship me all the pieces over a six month period

— jason y (@jasonarewhy) January 8, 2018
17.
If you're being chased by an animal, just lay on the ground for 5 seconds. The 5 second rule will prevent the animal from eating you.

— LifeAdviceLamp (@life_lamp) September 30, 2016
18.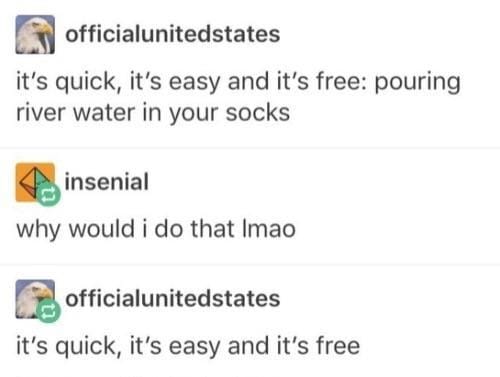 19.
Only a FOOL would buy IKEA furniture. Instead I just download the instructions and keep emailing their service dept to say that I am missing a piece, until they ship me all the pieces over a six month period

— jason y (@jasonarewhy) January 8, 2018
More pointless funny stuff: