It could be a scene out of a horror movie. A man (I'm going to call him "ScreenHead") wearing a TV over his head deposits another TV on your porch. He then creepily waves to your security camera.
Later, you discover he has "gifted" at least 60 other residents of your town with TVs. It's one of the most WTF news pieces of 2019, and there are no leads.
Someone left old TVs outside 50 homes in Virginia while wearing a TV on his head. No one knows why. https://t.co/LYvEgntG5B pic.twitter.com/lcE2q9eJr7

— Post Local (@postlocal) August 14, 2019
No one knows why.
But no one knows why not, either

— bikepedantic as a service (@bikepedantic) August 14, 2019
Well, it's not a movie. In Henrico County, Virginia, a person wearing a TV as a combination hat and mask is actually leaving TVs on people's doorsteps.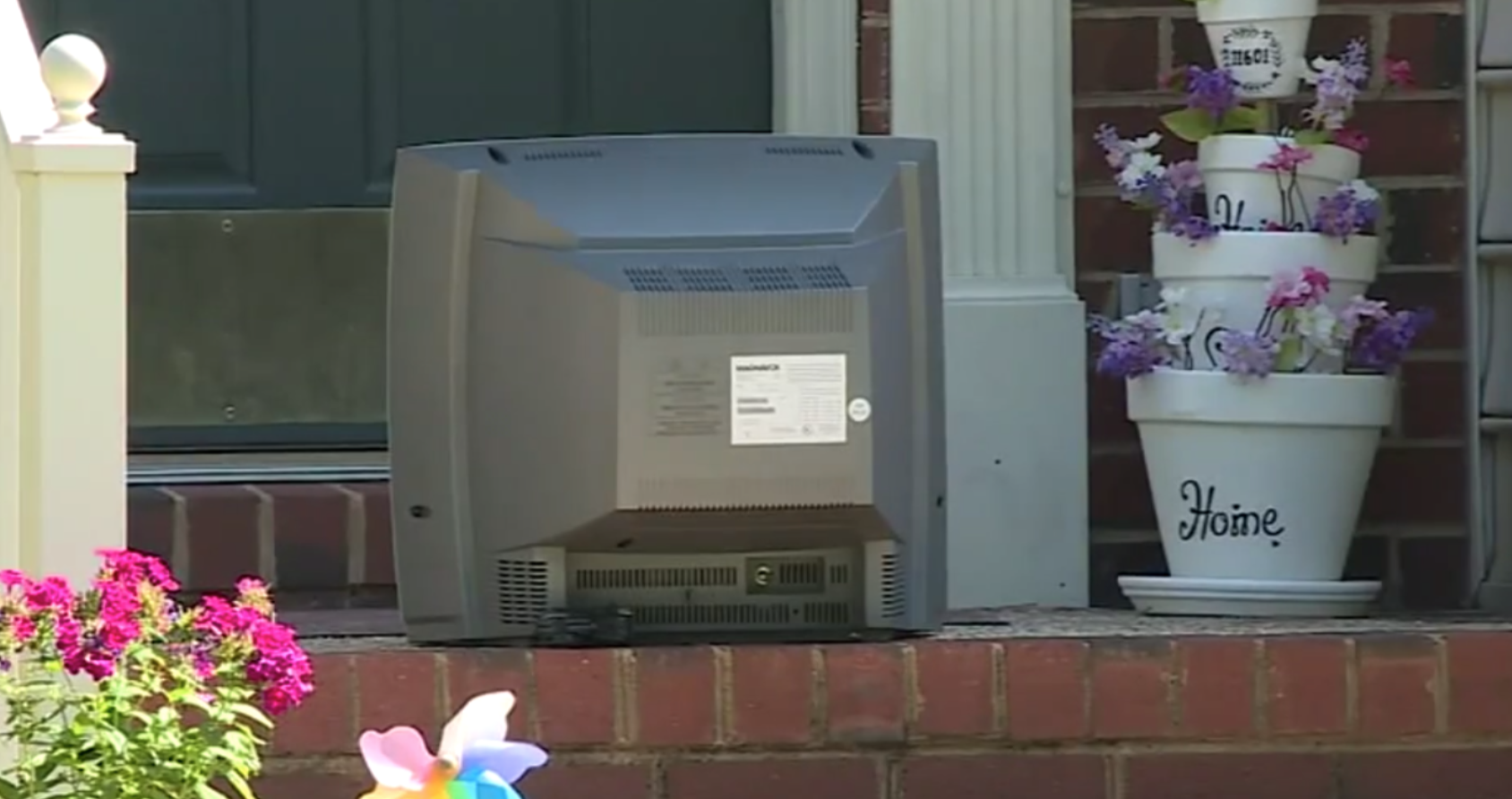 "It's the weirdest thing. He squats down, puts the TV there and walks off. It's really weird," resident Adrian Garner told Richmond station WWBT.
"My first reaction was 'Did we order this? Not in an Amazon box, it was just kind of strange."
"We got an old tube-style TV, 13 inch," homeowner and TV recipient Jim Brooksbank said. "He wants to be known as the TV Santa Claus. I don't know."
DO NOT, I repeat, DO NOT turn it on! pic.twitter.com/X2CiHRk9SH

— heidiotoo (@heidiotoo) August 14, 2019
Nope. I've watched too many low budget horror movies to know what's going to happen next.

— Pedro Ramos (@pedroramos_03) August 14, 2019
Clearly murdered other TV people and showing off his trophies.

Sick.

— Jeremy (@menks101) August 14, 2019
— ' ⚾️ (@69NewYorkMets) August 13, 2019
This isn't the first time Screen Head has struck. Last August, more than 20 TVs were left on the porches of Henrico homes. However, it is unknown whether the current TV-wearing perpetrator(s) were behind those deposits.
Police picked up most of the TVs so that citizens don't have to waste time or money taking them to the dump.
"At most this seems to be more than an inconvenience to the community," said an officer.