Look, I'm as sex-positive as the next guy. And ladies, you should do whatever you want with your bodies. And I fully applaud you being forward.
But please, for the love of God, if you're gonna do it dirty, just don't let your mother find your Tinder profile.
(Goes without saying that the below might not be super SFW)
1.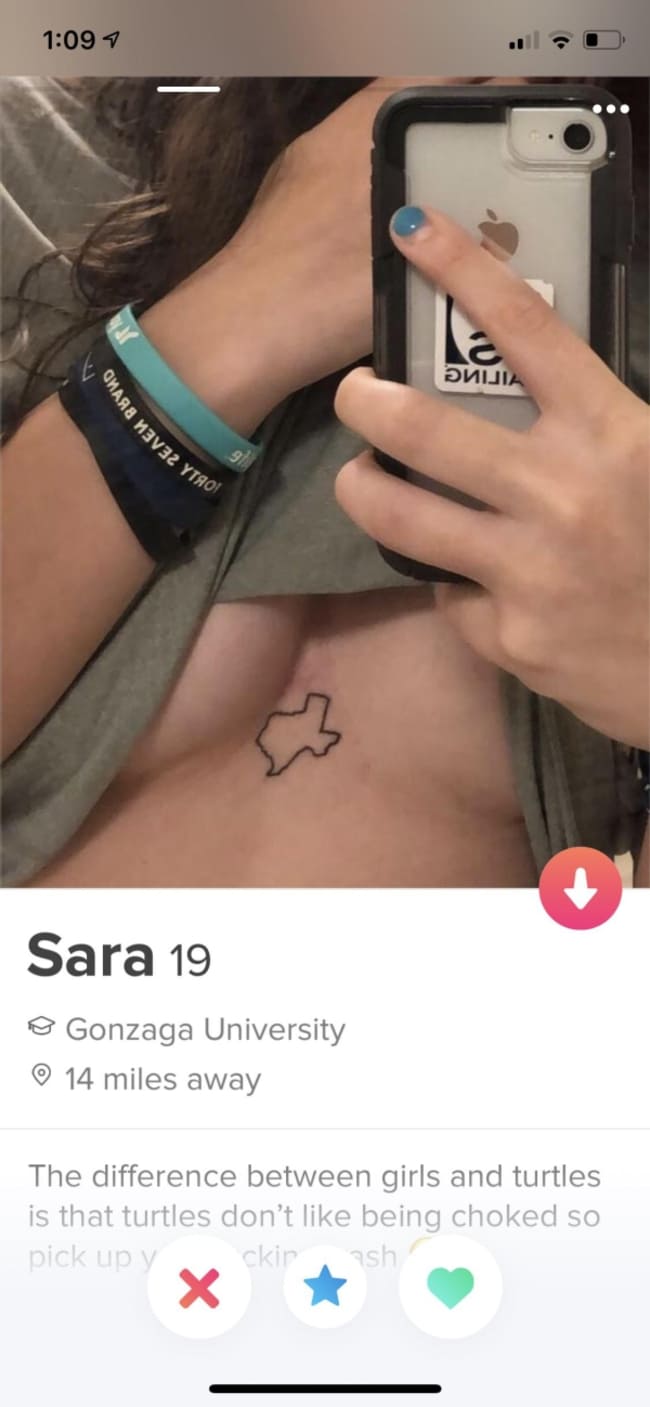 2.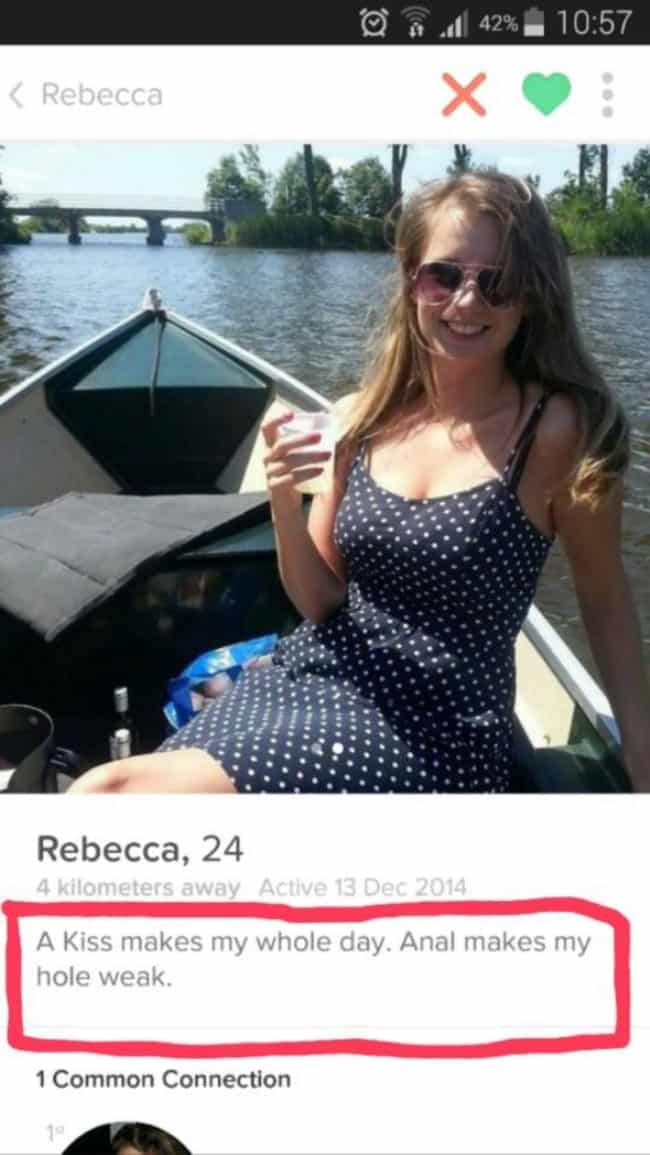 3.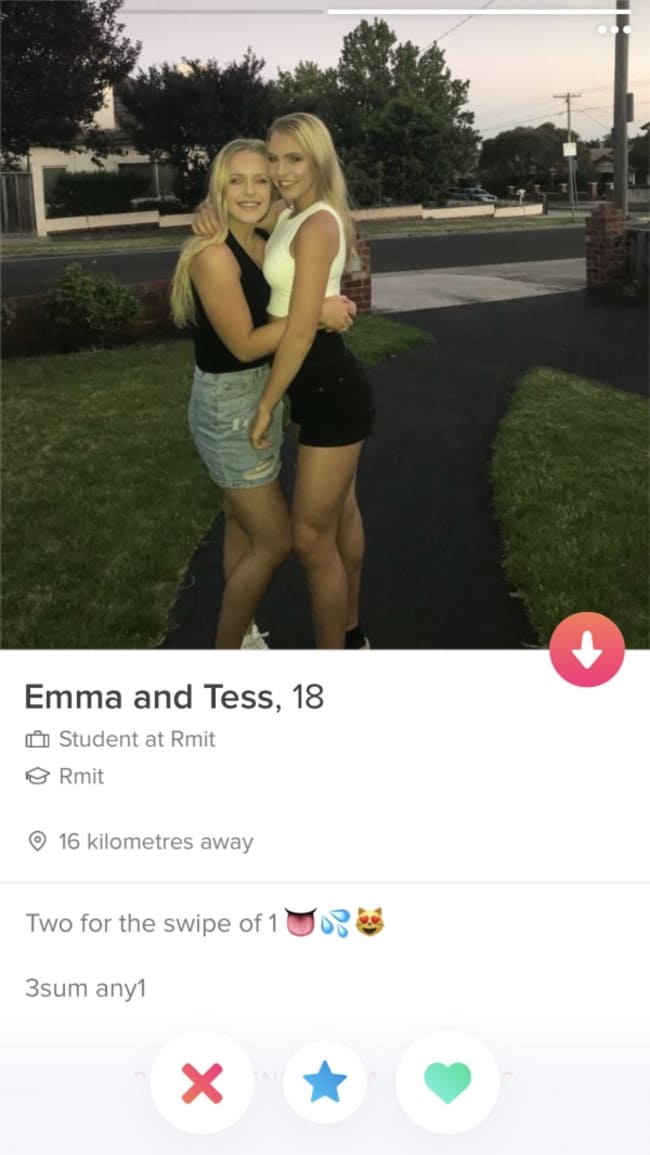 4.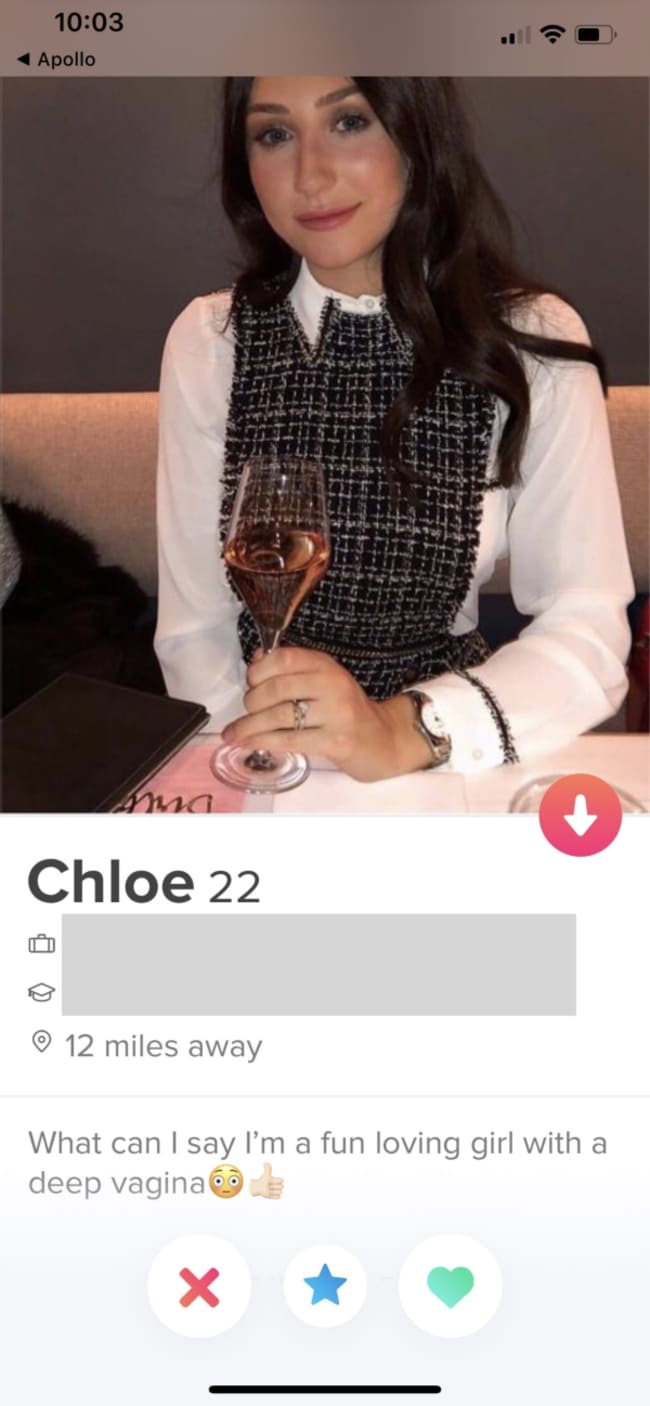 5.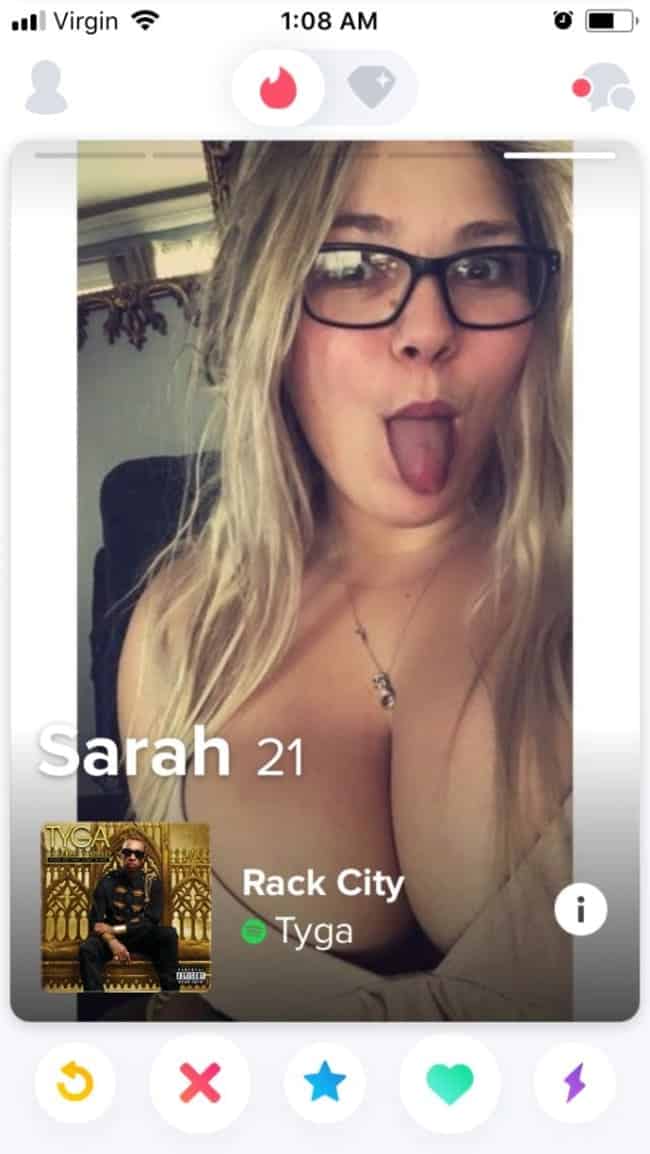 6.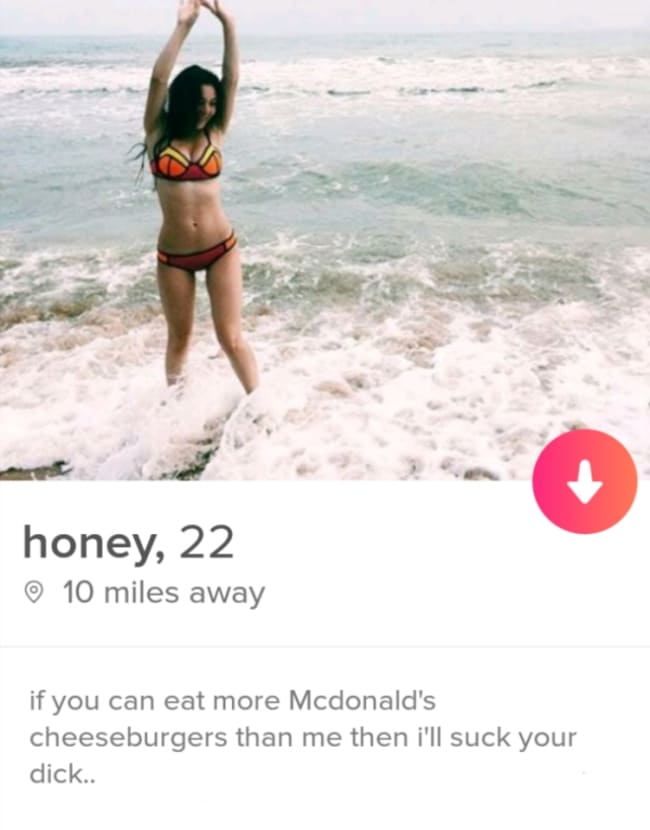 7.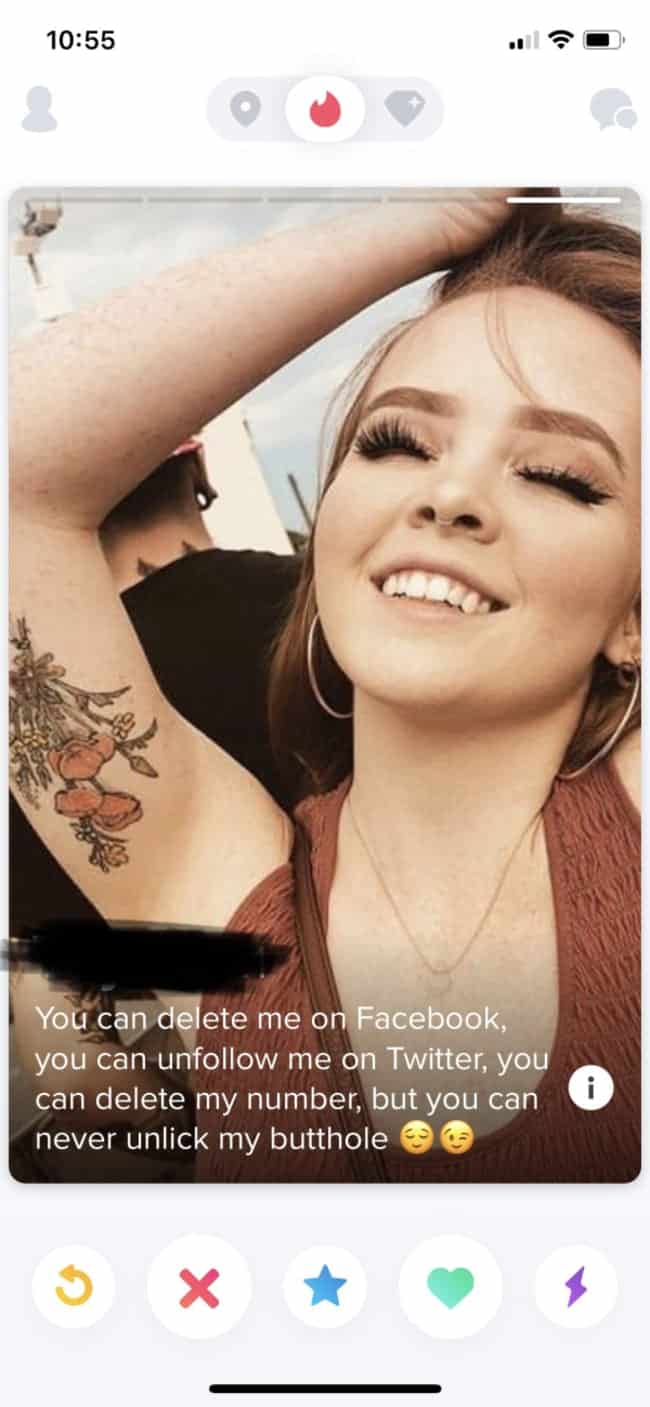 8.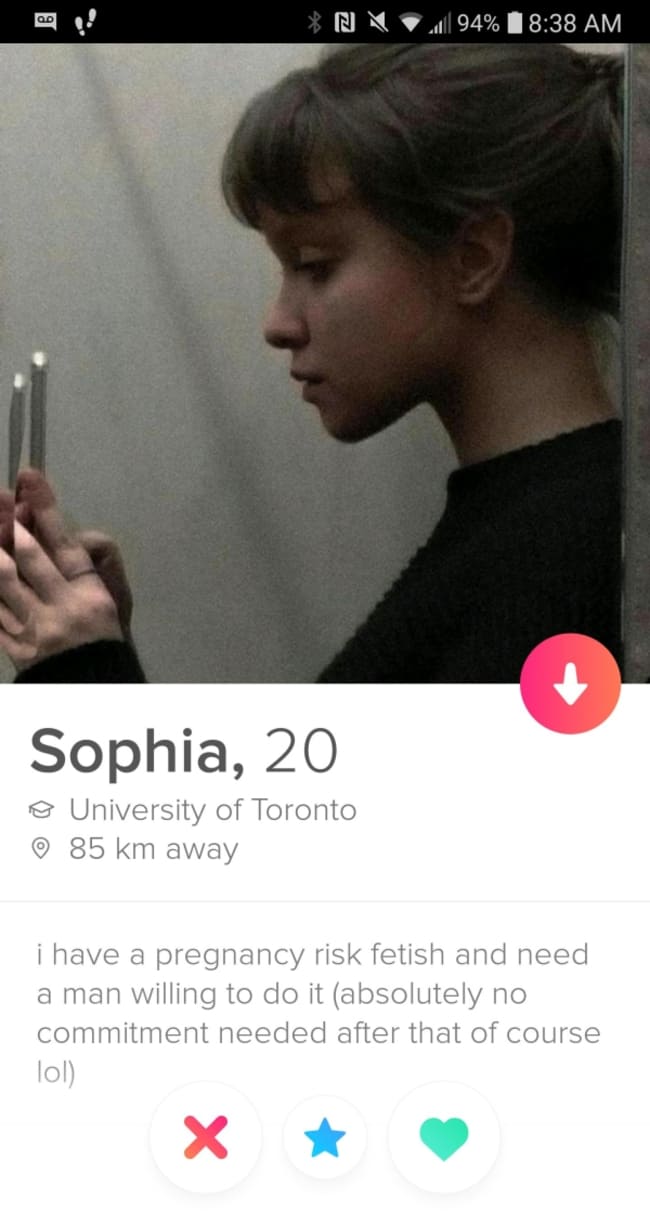 9.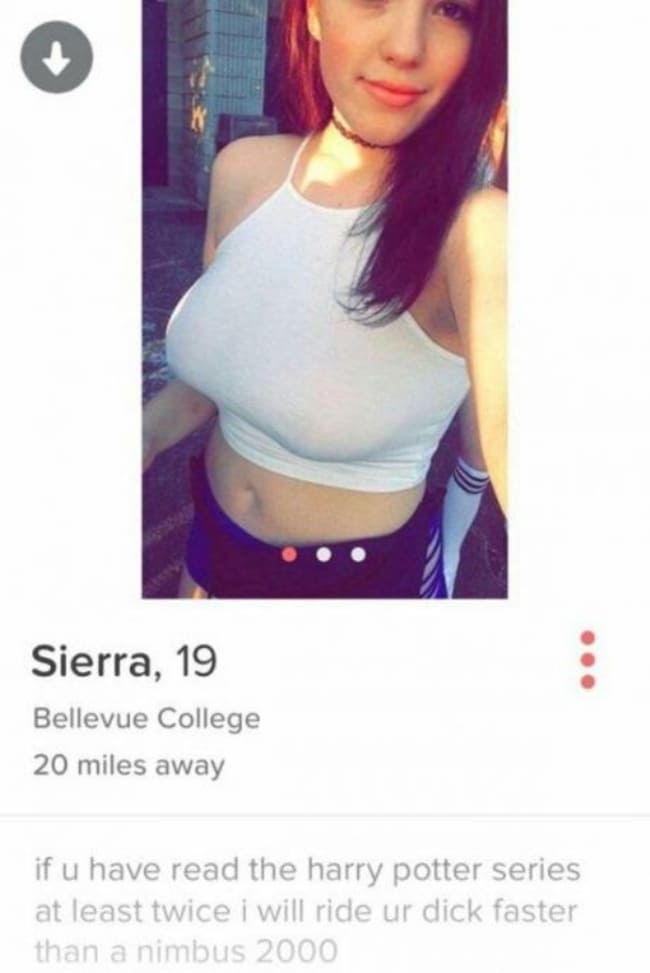 10.