Well, the 2020 Oscars (or the 92ns Academy Awards, if you're fancy pants) have come and gone, which means we've got tons of funny memes and Tweets about the Oscars, just for you and your closest 1M friends!
But not just any memes and tweets, we've got the best, hand-curated, no-fuller funny Oscars memes.
Enjoy!
1.
So that's why they don't have a host. https://t.co/0fqHYxeZ5k

— Kashana (@kashanacauley) February 25, 2019
2.
WHO WORE IT BETTER: Spike Lee at the 2019 Oscars or Ringo Starr as the Conductor in Thomas the Tank Engine? #OSCARS pic.twitter.com/1USQzHkeaK

— Sam Levin (@slhirsch) February 24, 2019
3.
when wizards from different factions convene a council because there is great turmoil in the land pic.twitter.com/TBnHZ5zDHf

— Saladin Ahmed (@saladinahmed) February 9, 2020
4.
Even TWO years ago, if I had told you an Oscars broadcast would begin with a live performance by Queen with a shot of A-Rod dancing in the second row, you'd have wondered on what planet this occurred.

— Rich Eisen (@richeisen) February 25, 2019
5.
"you'll NEVER make harvard fencing" pic.twitter.com/RYpiJu35o9

— Anne T. Donahue (@annetdonahue) February 10, 2020
6.
https://twitter.com/ladyckate/status/1226687518591995904
7.
In the sequel, the Free Solo guy is going to climb this dress pic.twitter.com/L1dxqQQHoo

— David Spade (@DavidSpade) February 25, 2019
8.
Laura Dern always looks like you gave her a gift she has no room for in her house pic.twitter.com/JKeParaaOE

— Louis Virtel (@louisvirtel) February 10, 2020
9.
Not familiar with the Pokémon Gym that Timothy is representing. #Oscars pic.twitter.com/eXNv5Ilco1

— Ryan McCarthy (@Roy_McCarnage) February 10, 2020
10.
Bong Joon Ho: and honestly your award show sucks. Fuck all of you.

His translator: ….

His translator: um…my deep love of movies stems back to the great Martin Scorsese who re

— Caroline Moss (@CarolineMoss) February 10, 2020
11.
keanu's mom calling ryan seacrest "bryan" pic.twitter.com/I9wyyWW1fa

— I am once again asking for [TK] (@rosadona) February 10, 2020
12.
imagine getting your first oscar from james corden and rebel wilson dressed as cats

— leigh 🍁 (@sincereleigh_me) February 10, 2020
13.
Me: just saw [movie], really enjoyed it! 🙂

Twitter: you liked [movie]? You absolute dumb fucking slut, you tremendous dumbass. [Movie] is nothing but a monument to the truly stupid and I will kill your family for falling under its spell.

— Edward Stockwell (@EdwardStockwell) February 10, 2020
14.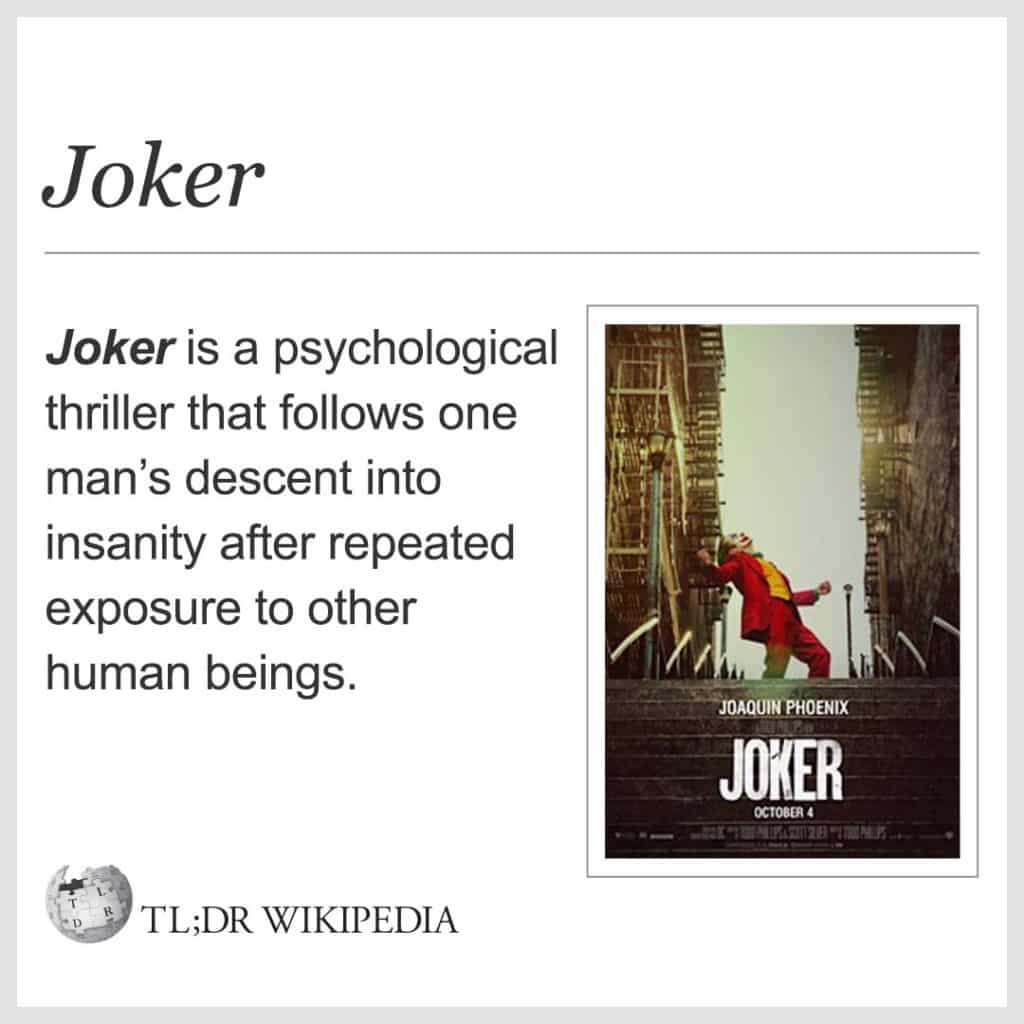 15.
Joaquin explaining milk to the audience pic.twitter.com/sbR094yMPo

— Paul McCallion (@OrangePaulp) February 10, 2020
16.
the greatest love story ever told pic.twitter.com/UJEfAjEZdM

— Anne T. Donahue (@annetdonahue) February 10, 2020
17.
Who wore it better?? #Oscars pic.twitter.com/JrpcfHyUME

— Caolán Mc Aree (@Caolanmcaree) February 25, 2019
18.
hi I'm Natalie Portman

and I'm Timothee Chalamet

Avian Bone Syndrome affects dozens of beautiful people a year pic.twitter.com/nA5I5A3x04

— Anthony Oliveira (@meakoopa) February 10, 2020
19.
my two sleep paralysis demons at 4am #Oscars pic.twitter.com/tjci7fSG7s

— anna (@posiediaz) February 10, 2020
20.
21.
If "OK Boomer" was a face. pic.twitter.com/BWjcomSjDS

— Jason Mustian (@jasonmustian) February 10, 2020
22.
Timothee Chalamet looks like a valet who parked Cinderella's carriage?? pic.twitter.com/H4B80o4vZY

— Morgan Murphy (@morgan_murphy) February 10, 2020
23.
Billie Eilish was a perfect choice for the in memoriam bc remembering how old she is always makes me feel close to death

— Jess Dweck (@TheDweck) February 10, 2020
24.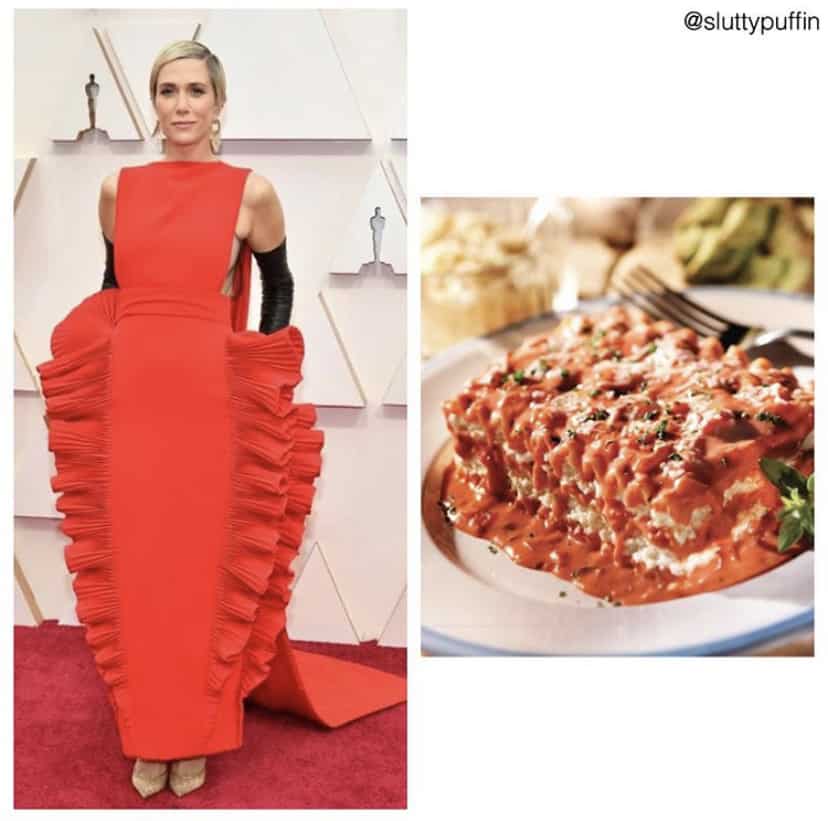 25.
YOU BETTER LOSE YOURSELF IN THE MOMENT YOU OWN IT YOU BETTER NEVER LET IT GO pic.twitter.com/cWCltBqkf9

— Tank.Sinatra (@GeorgeResch) February 10, 2020
26.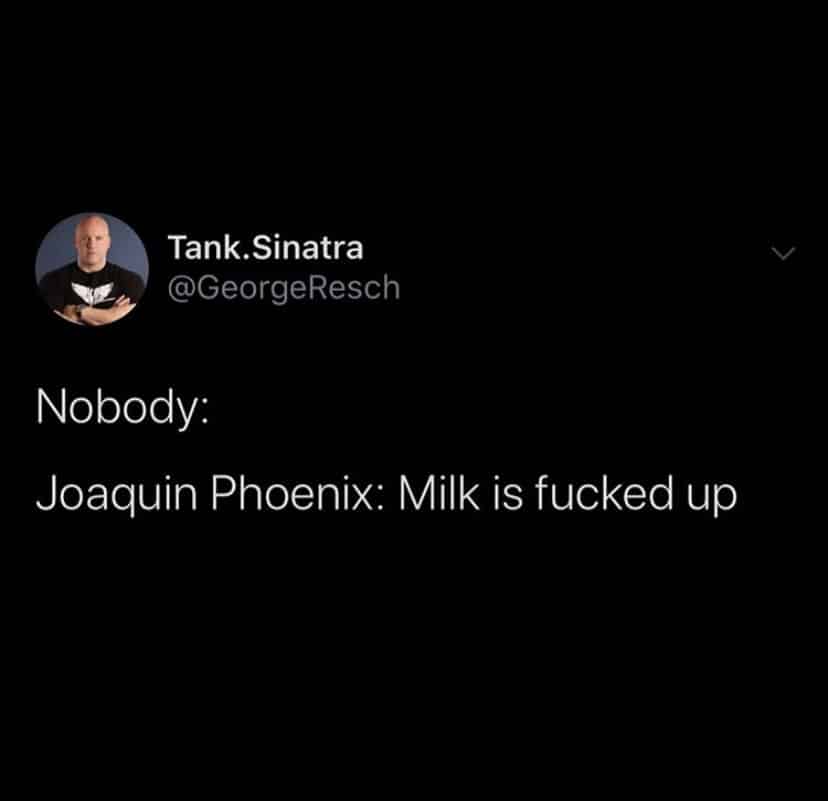 27.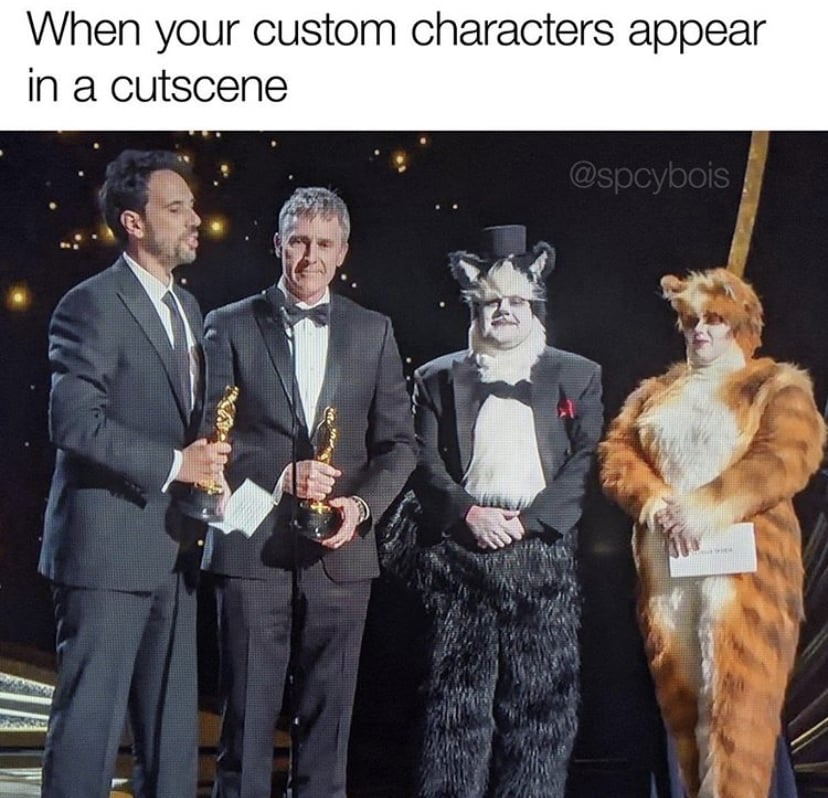 28.
You at the beginning of the #Oscars vs you at the end of the #Oscars pic.twitter.com/IzaBmBJzQw

— Bady Yoba (@BadyYoba) February 10, 2020