Although the stigma seems to be lessening, many men suffering from depression never speak up. Most of us feel the need to bottle everything up and "soldier through" tough times, but everyone needs someone to talk to, even the toughest of us.
That's why Rob Osman started Dudes & Dogs.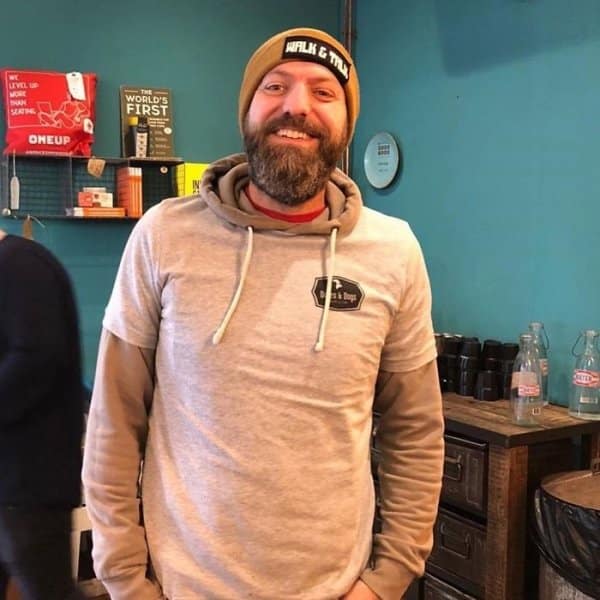 Rob is no stranger to anxiety and depression, having dealt with both his entire life. The one thing that always seemed to help him out of a funk was walking his dog.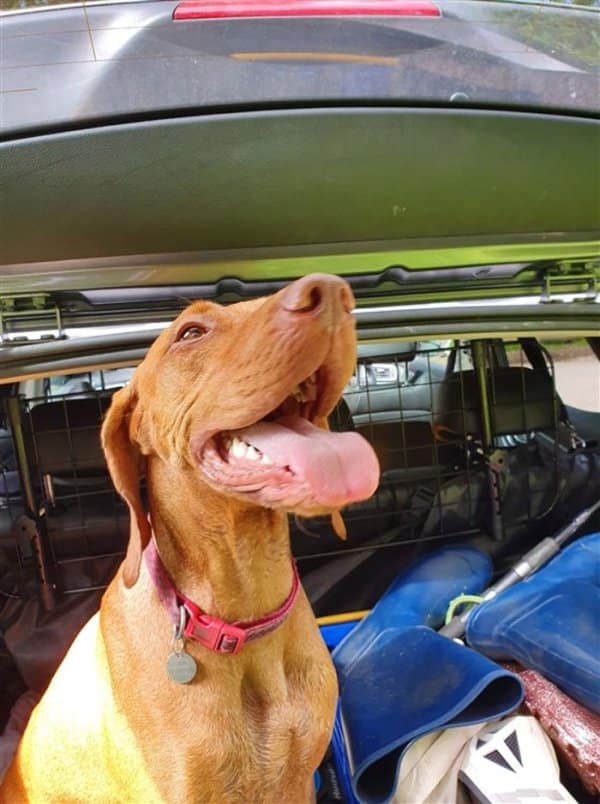 "I started to realize, what's been good for me is getting out in the fresh air with the dog and what's been good for my mates is when I've said, 'right, come on mate, let's go for a walk'. Suddenly I started making that offer to larger groups and other places and it just resonated and I thought yeah, this is what I can do."
-Rob Osman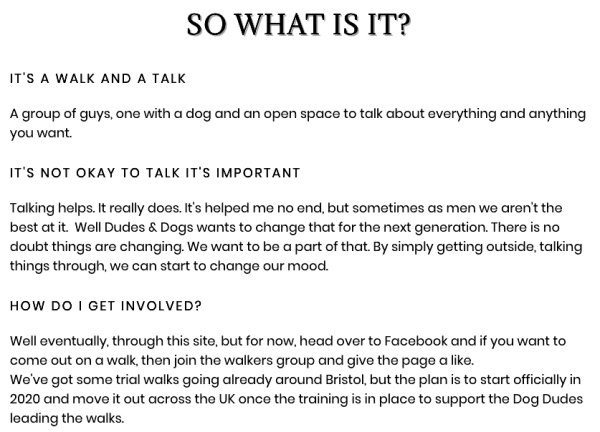 "I might feel like shit but you know what, I've got to get up and walk the dog and that's a big thing. I might disappear off to the woods for a couple of hours and I won't lie, I've had days where I've gone off and just had a bit of a cry."
-Osman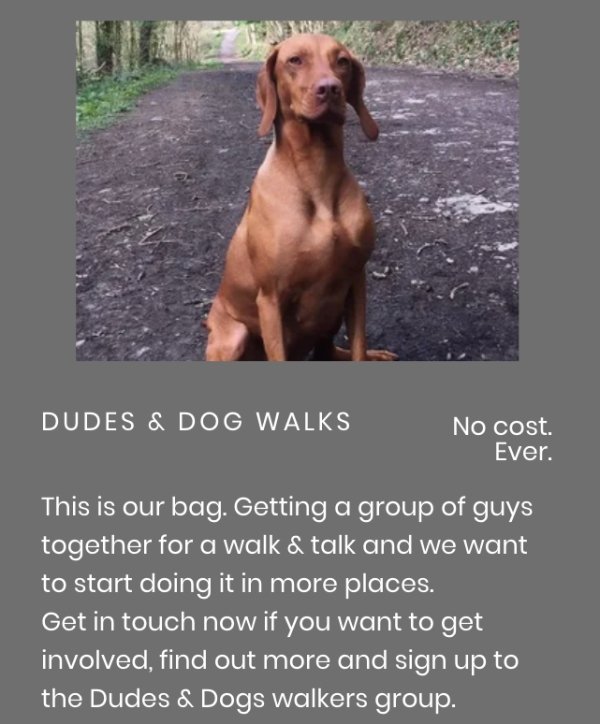 "It's not in a weird way, it's just clearing my emotions and resetting. I'm not doing anything unique, everyone knows dogs are good for you, it's good to get fresh air, it's good to talk. It's just combining all those in one place – it's created a safe space."
-Osman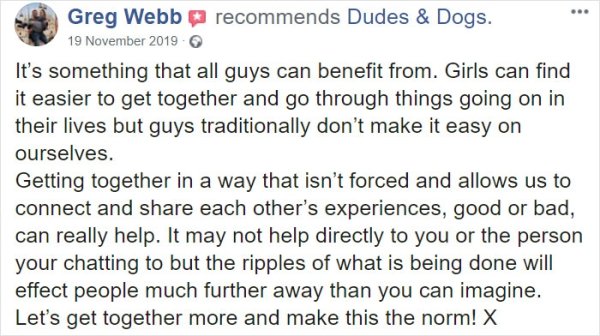 "The number of messages I get from blokes saying, 'if it wasn't for my dog, I wouldn't be here' that's pretty common sadly. You have this impression when you're struggling is that you're completely alone on this and no one would understand how you feel. It wasn't until I started going out with these guys that I realized I'm far from unique – it's common as muck."
-Osman

"Talking helps. It really does. It's helped me no end, but sometimes as men, we aren't the best at it. Well, Dudes & Dogs wants to change that for the next generation. There is no doubt things are changing. We want to be a part of that. By simply getting outside, talking things through, we can start to change our mood."
-Osman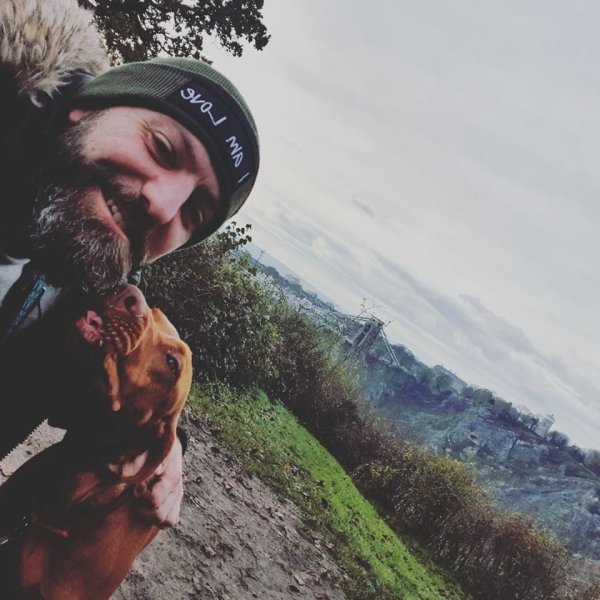 More animal pics: