Remember when just a few weeks ago everyone wanted a job that allowed employees to work remotely from home?
Well, for a lot of people, that wish just came true. We're three days into our COVID-19 suggested lockdown, most companies are allowing their employees to work from home, and I'd be willing to bet most of them aren't going to like it as much as they thought they would.
It's not the vacation you're anticipating. As a freelancer who primarily works from home, I'm a seasoned pro at this. Here's a few ways you can expect your life to change:
1. You smell. Your colleagues can't smell you through the webcam, so you haven't showered in days. Why would you?
2. Attire. You haven't had a reason to put on pants. Who knows if you ever will again. Do pajama pants count as pants?
3. Booze. It's 10am and you just poured yourself a cocktail for some reason. What are the rules? Are there rules anymore?
Oh no, you just walked past and mirror and got a glimpse of the garbage human you've become! That was a mistake. It's only been 3 days! See how quickly your life fell apart without a work schedule? You're married? Have kids? Great! Add the sounds of their screaming and yelling in the background of all this, and I give you all 4 more days before you're begging to go back into the office.
Here's some WFH memes to get you through these quarantined times. Stay safe out there!!
Enjoy the extra Sunlight!
Follow me: Instagram | Twitter | Spotify
1.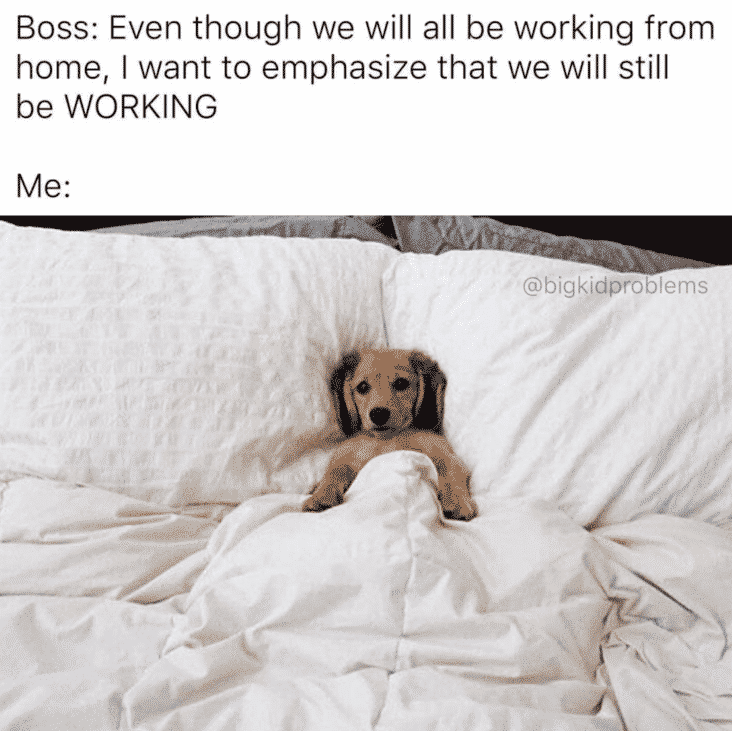 2.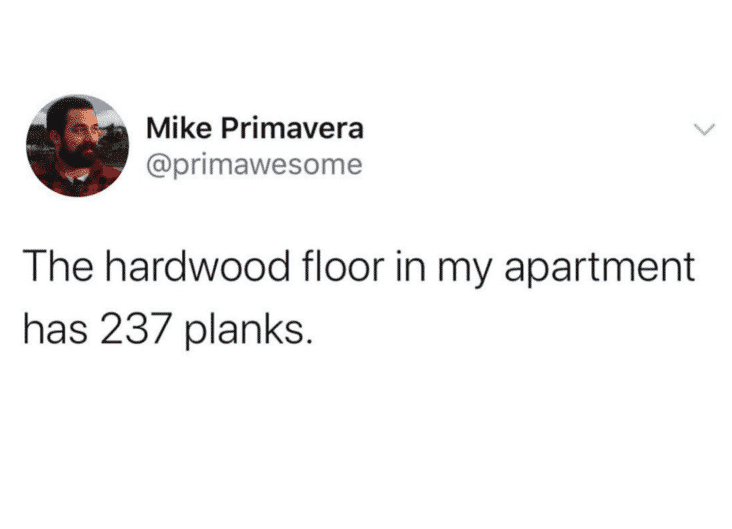 3.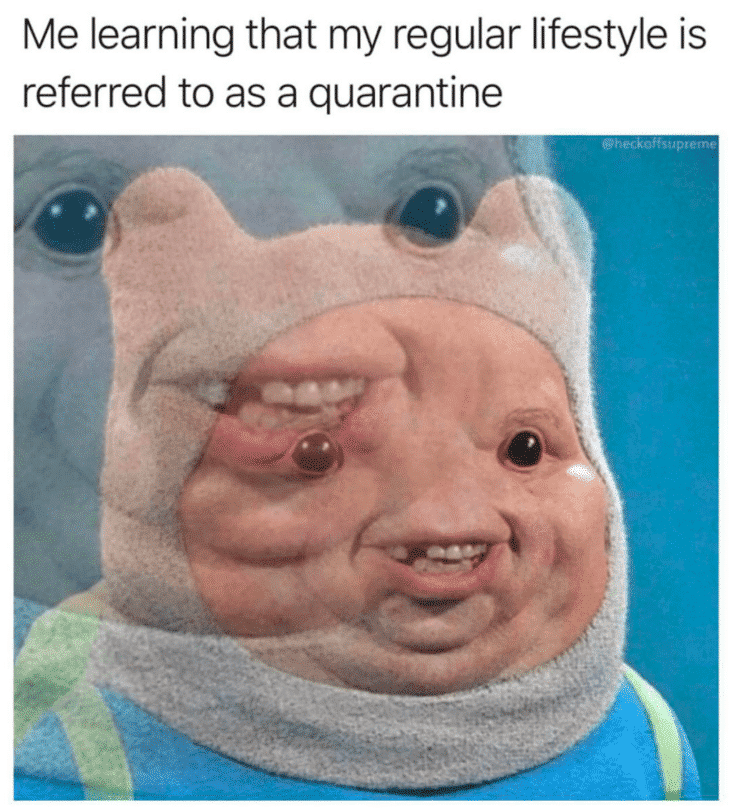 4.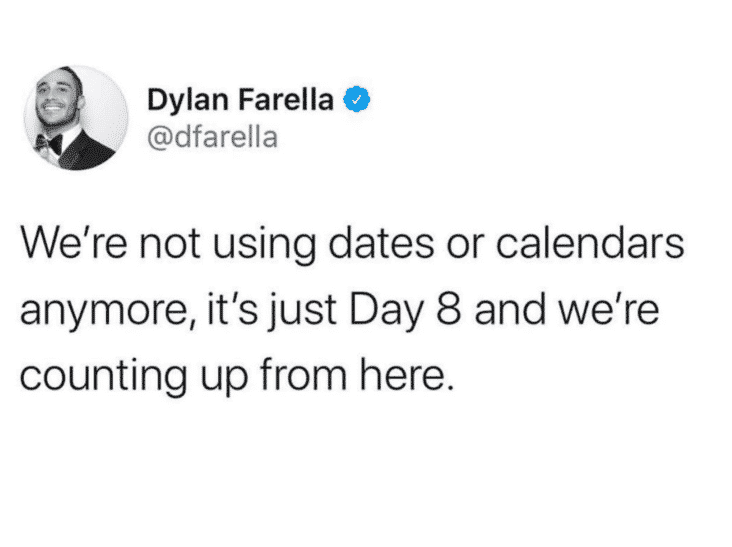 5.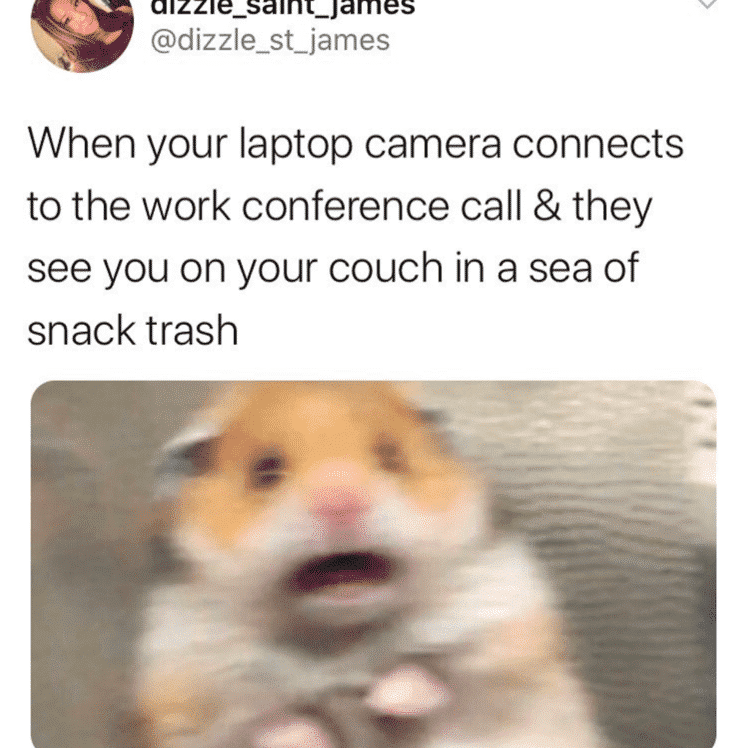 6.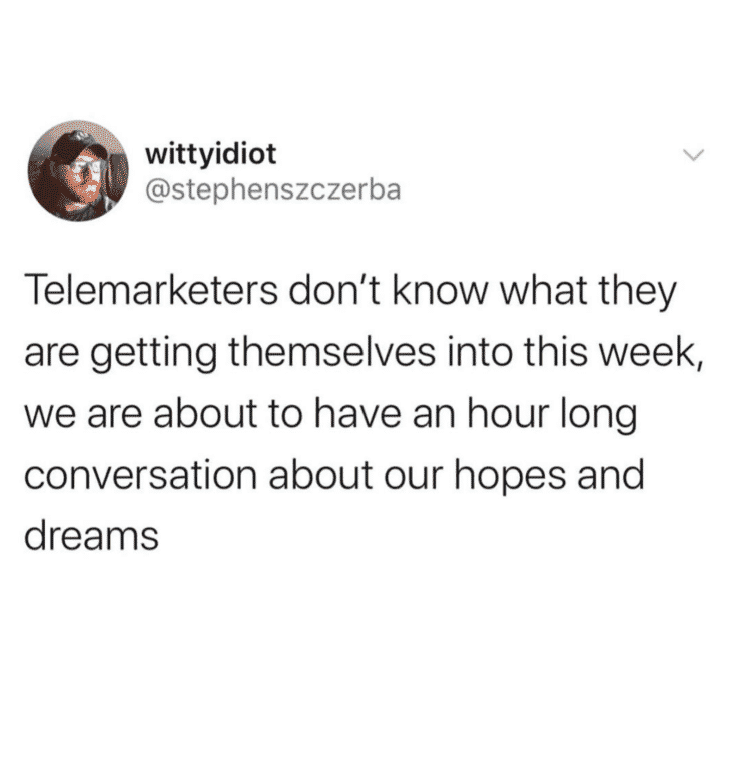 7.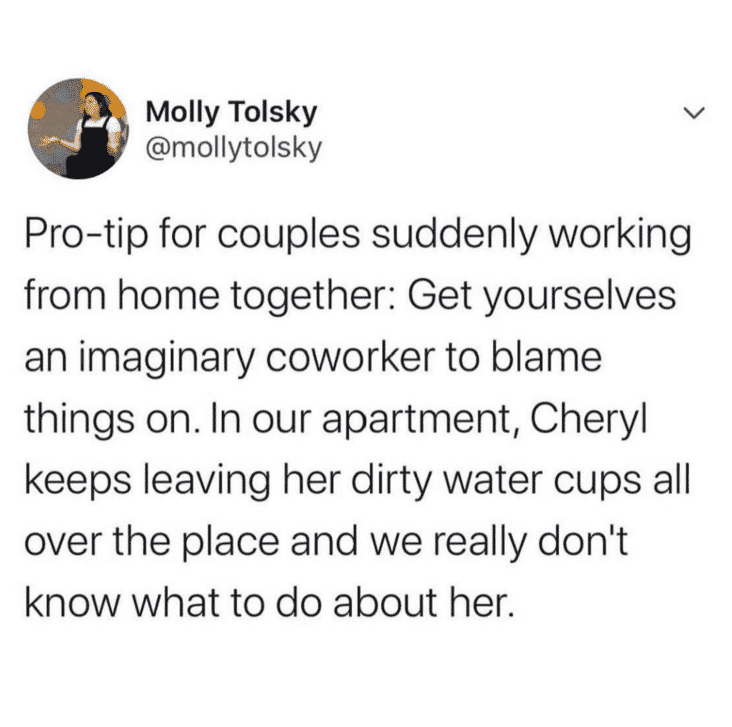 8.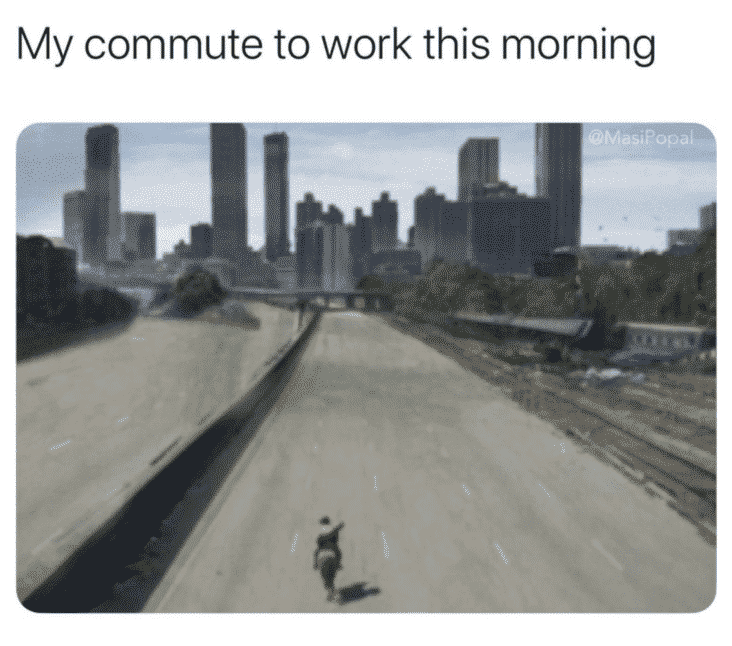 9.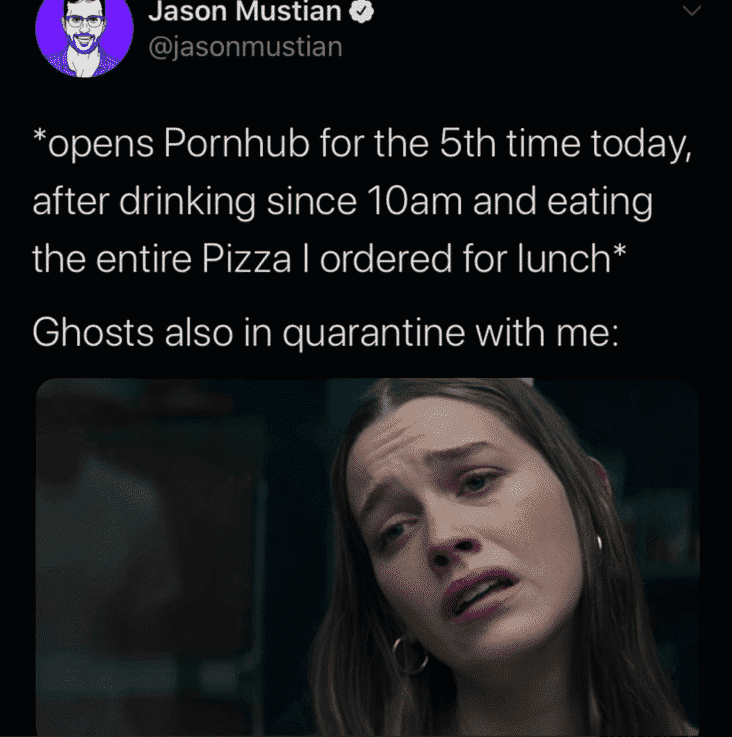 10.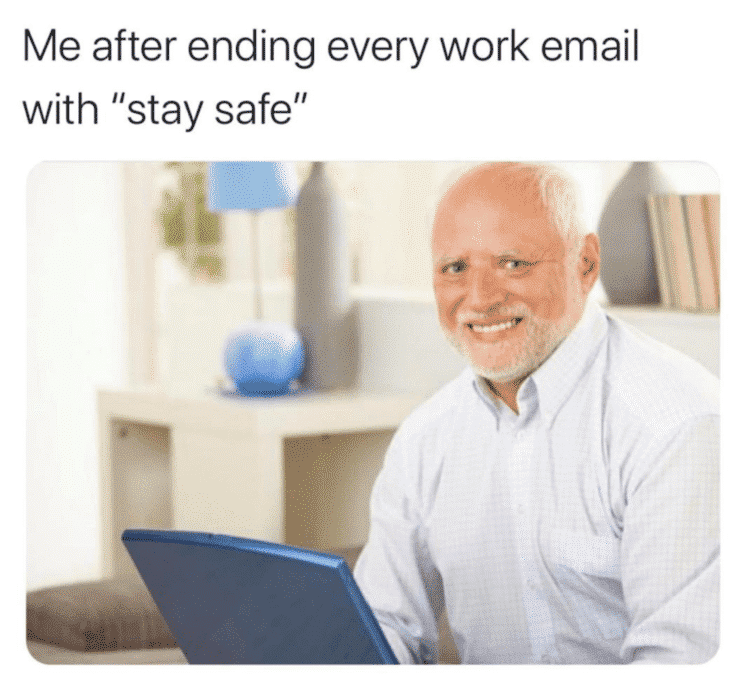 11.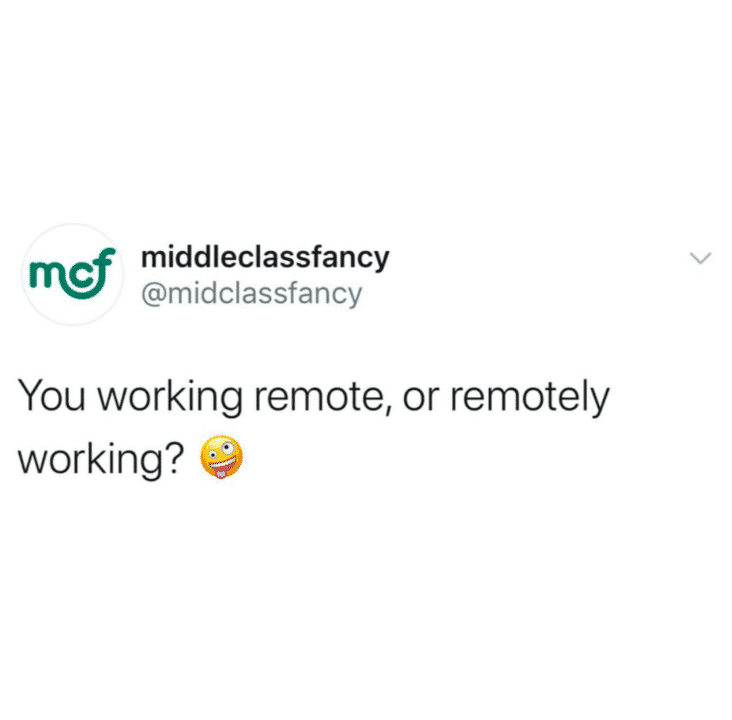 12.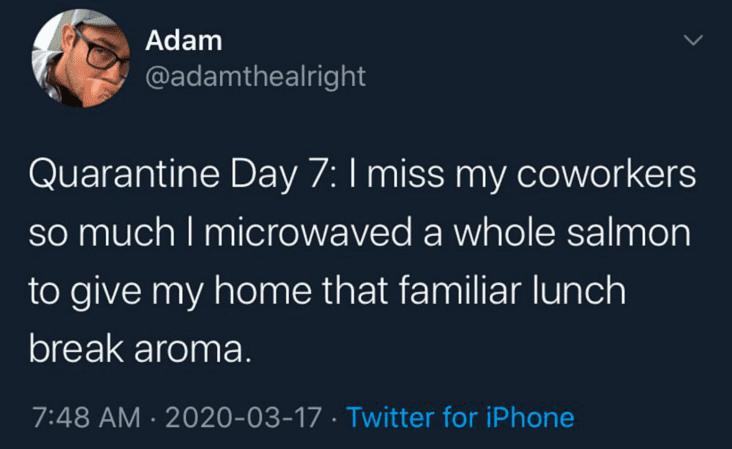 13.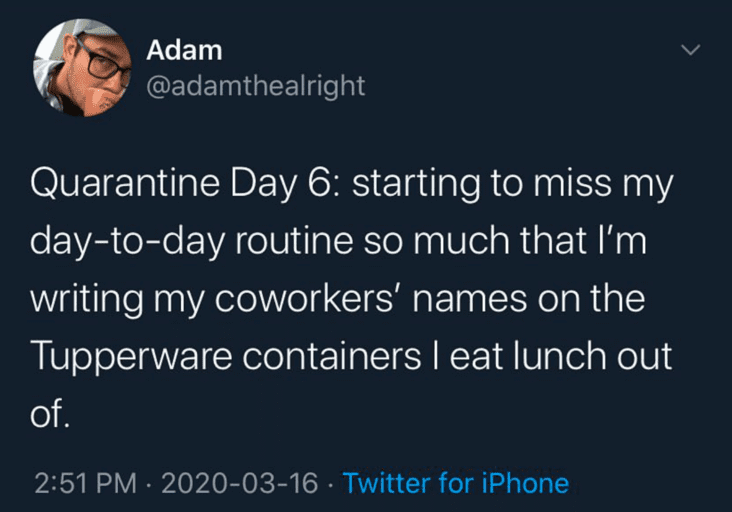 14.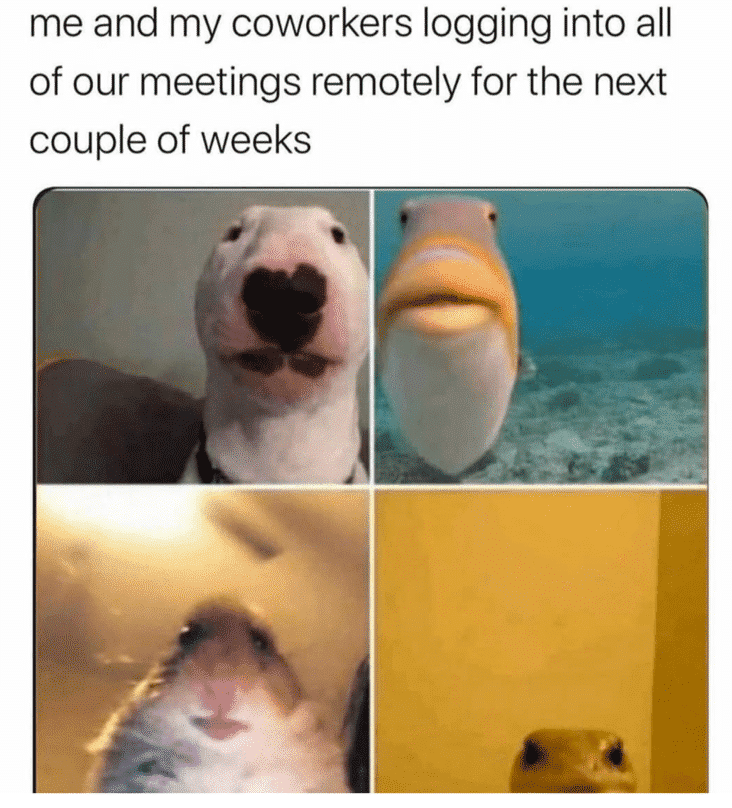 15.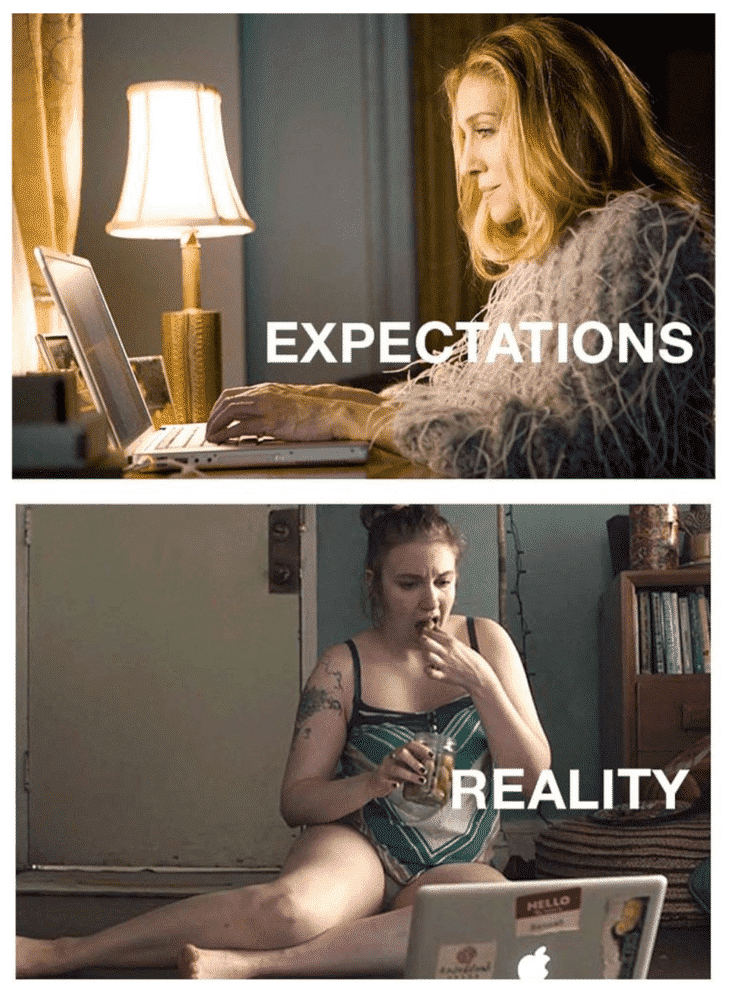 16.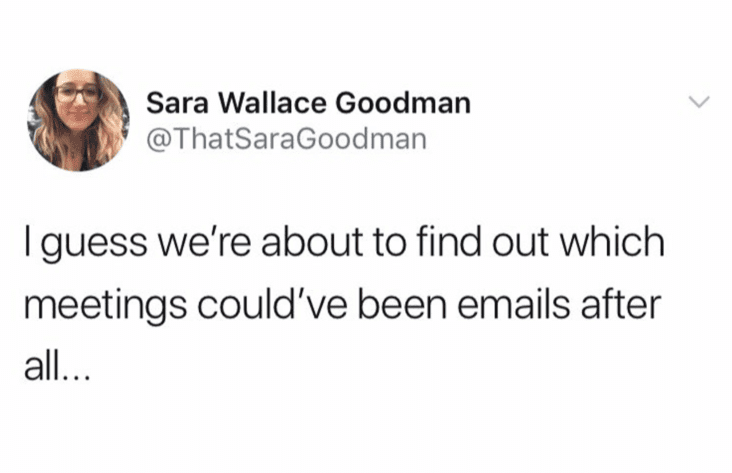 17.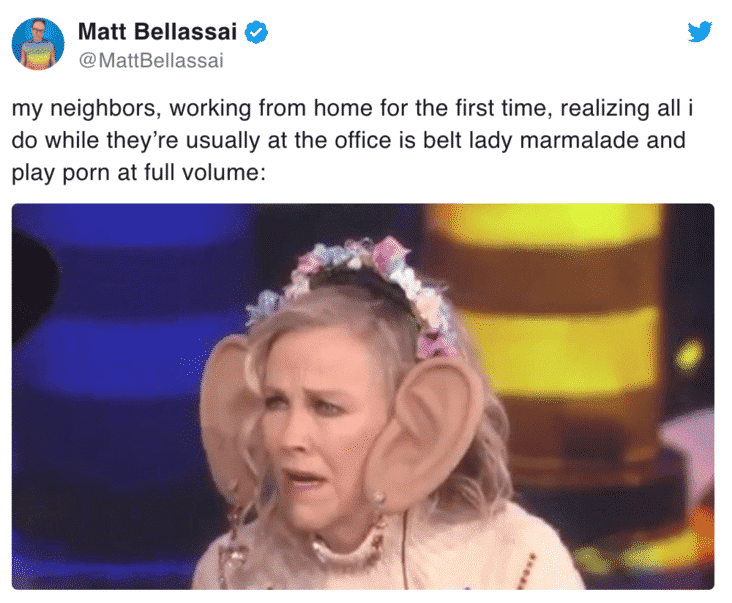 18.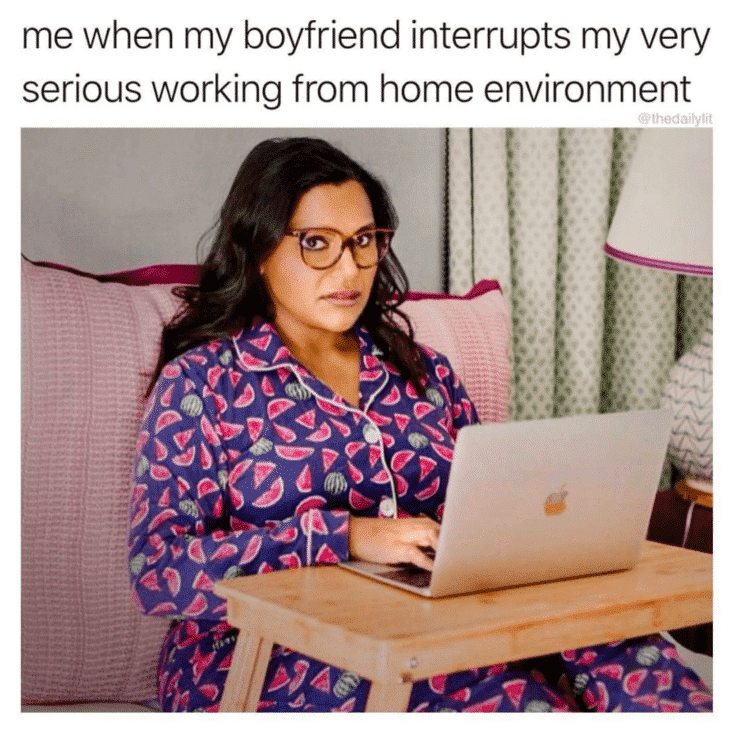 19.
More in Memes: