Back before you flush half your day down the toilet called Instagram, people read books. I used to read a couple of books a month before the internet was in my pocket. I even had the same cool, and sort of wholesome bookmark for years. A pic of me and my grandfather fishing. Miss you, G-Pa.
1. 1950s Book Advertisement used as a bookmark in a old cook book my grandma gave me.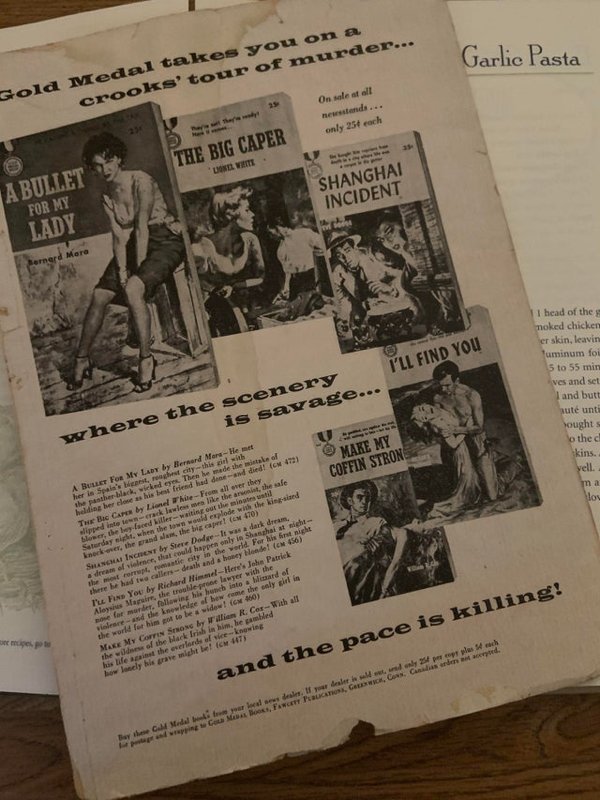 u/chaoticviridity
2. Found in an Edgar Allen Poe Anthology. Heartwarming. The "minion" mentioned is this bookmark. 🙂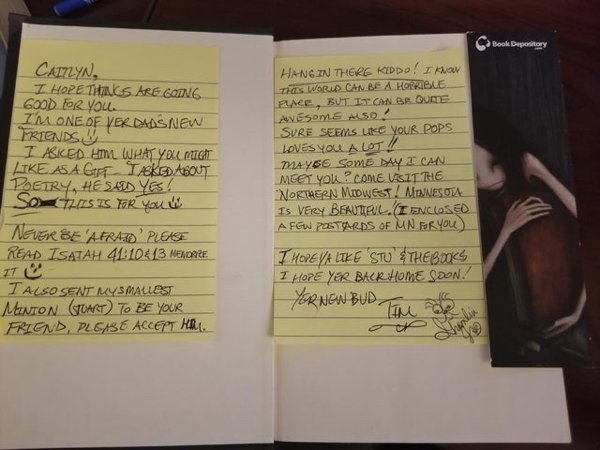 u/Snailsaretheraddest
3. Dunno if it was used as a bookmark, but the front and back of a bible study invite, found in a book based on serial killers Leonard lake and Charles Ng.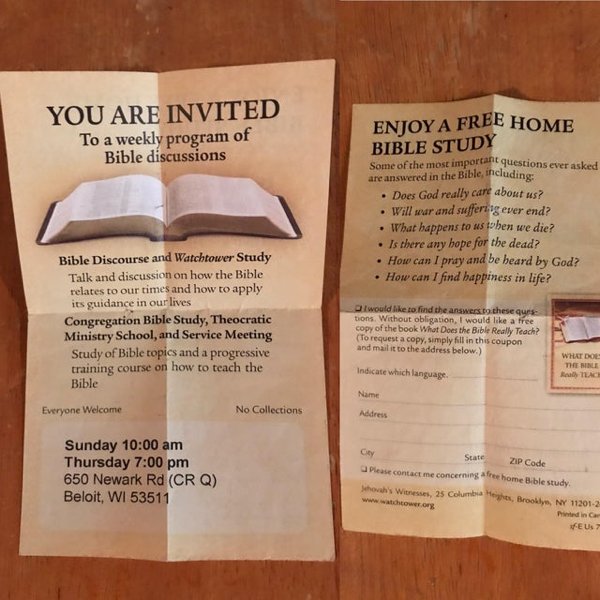 u/Punkposer83
4. Matted photograph, found in "The Philosophy of History" by Rev. A. Schade. Published by the author, 1899.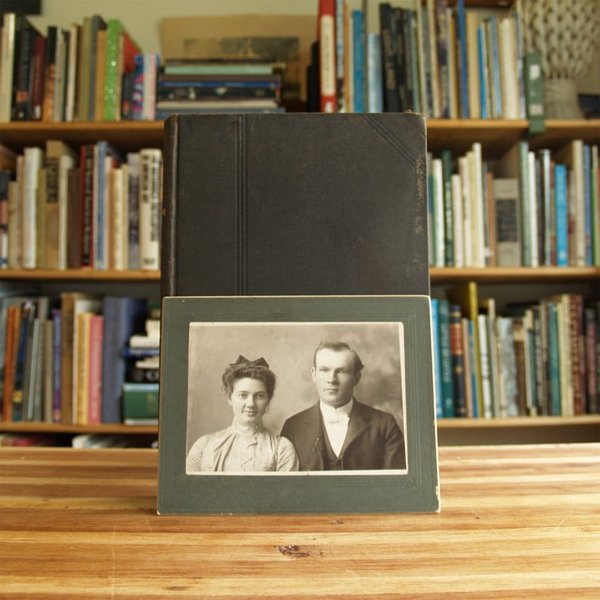 u/unmoderated
5. Two post cards (one paper, one leather) found in a very old book at a garage sale, postmarked 1906.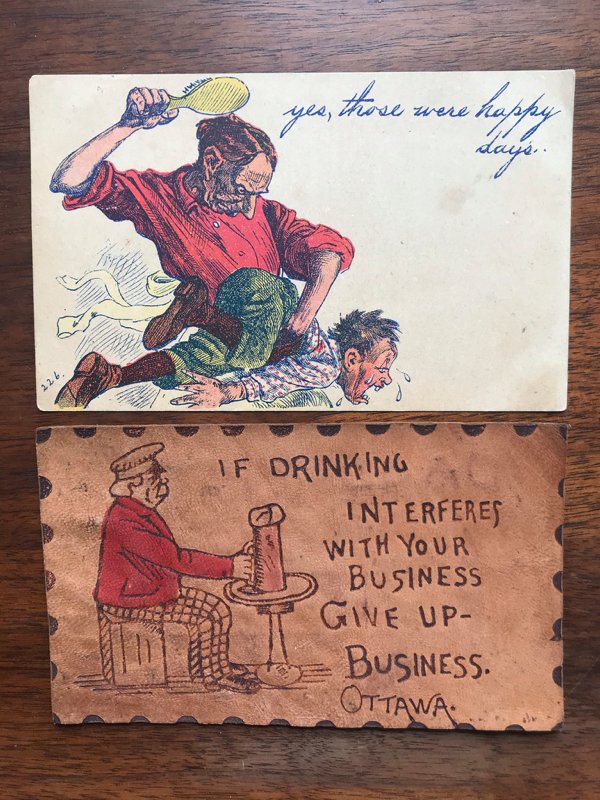 u/mistermajik2000
6. I sure hope Marge got a chance to read this before it came to me.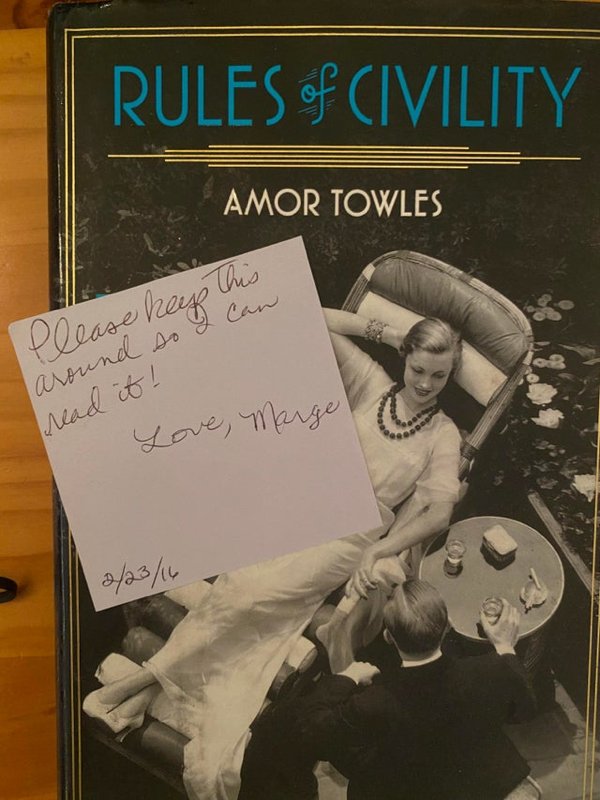 SOURCE
7. Circa 1880 Methodist bookmark, found in an 1885 book.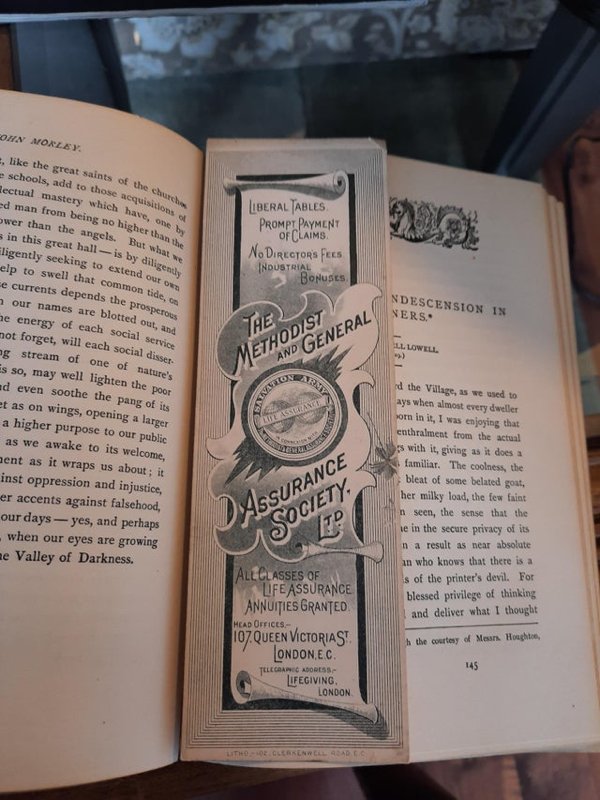 u/BurckhardtZizek
8. Found this in the french translation of Lolita, but I hope it's from another book. It says, "as a memory of good days spent together (if you have already read this book, send it back through Mrs *?*, my librarian will exchange it)".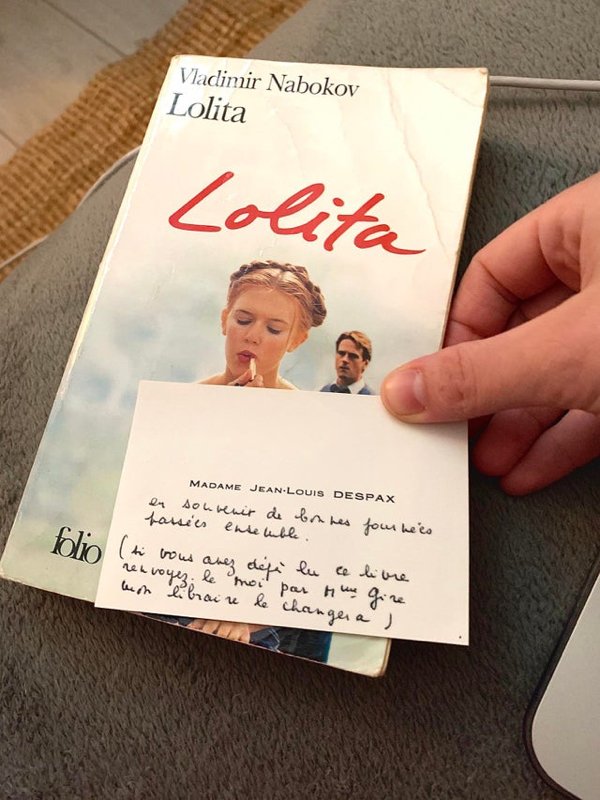 SOURCE
9. Turns out her appointment wasn't for 5 more years.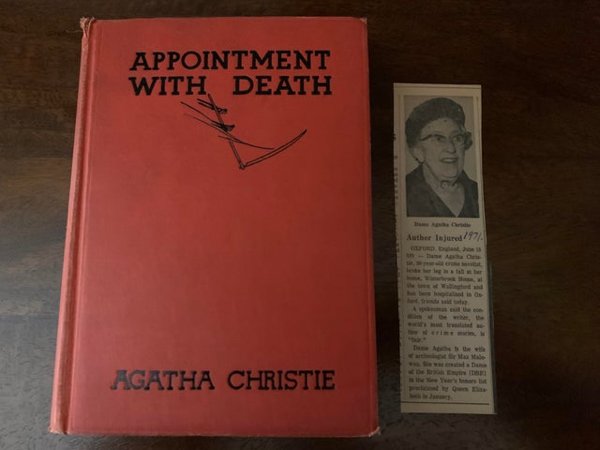 u/zombie_poncho
10. When Life Gives You Lululemons.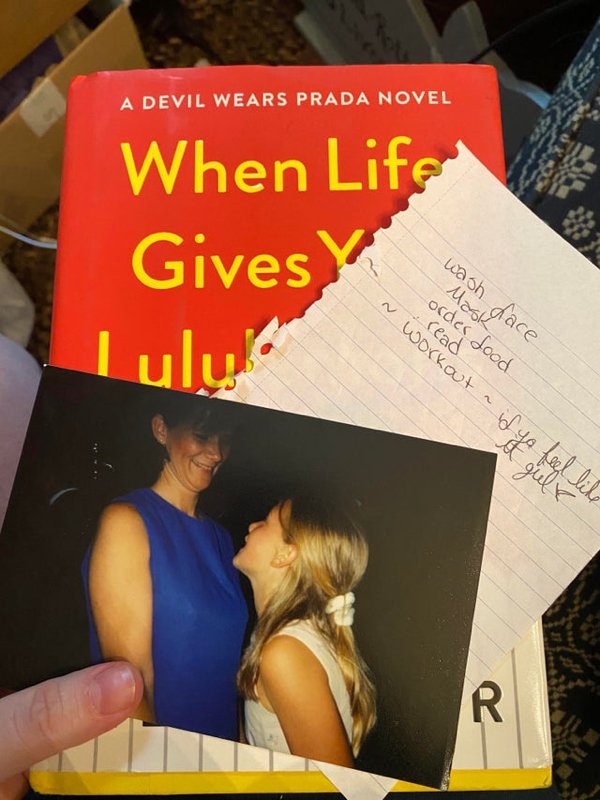 u/ollyvits
11. Newspaper clipping in The Ultimate Evil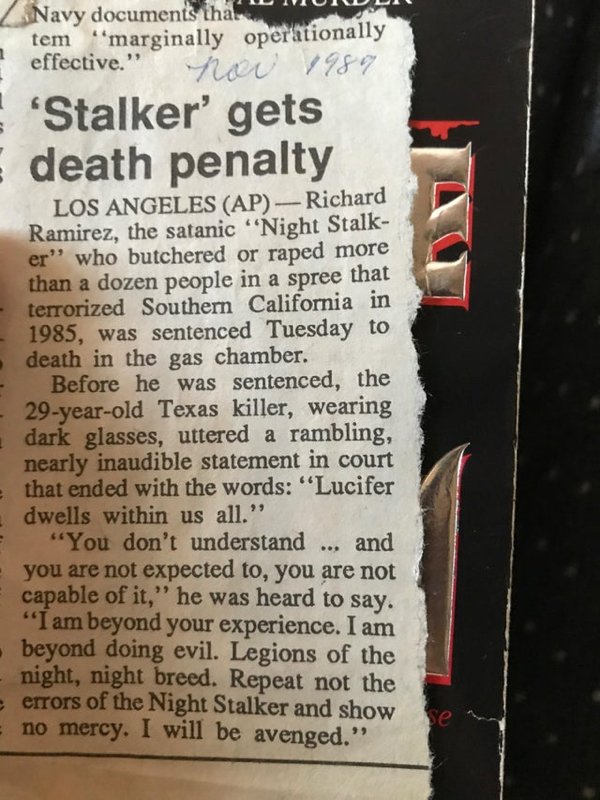 u/Frito_Bandito1
12. In a book about demons and witchcraft.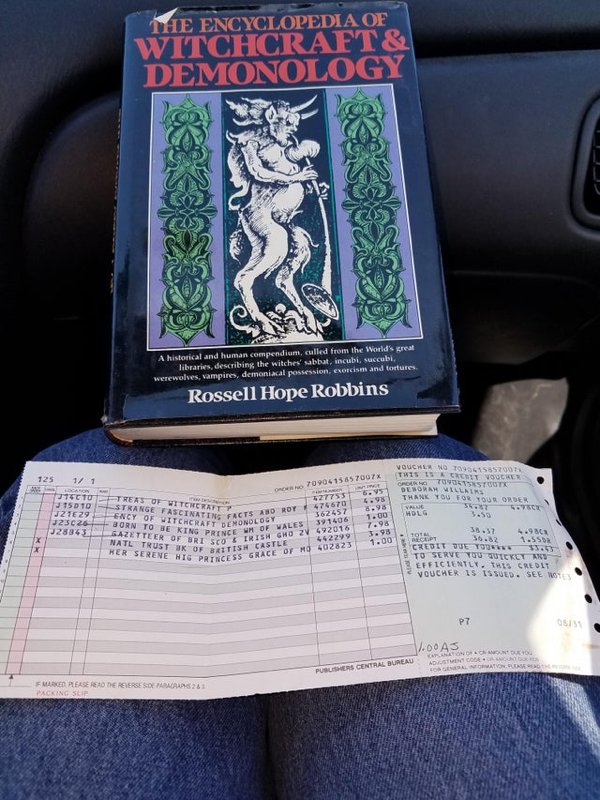 u/LeotasNephew
13. As a librarian, I see a lot of forgotten bookmarks. The one I found today in this book is a new favorite.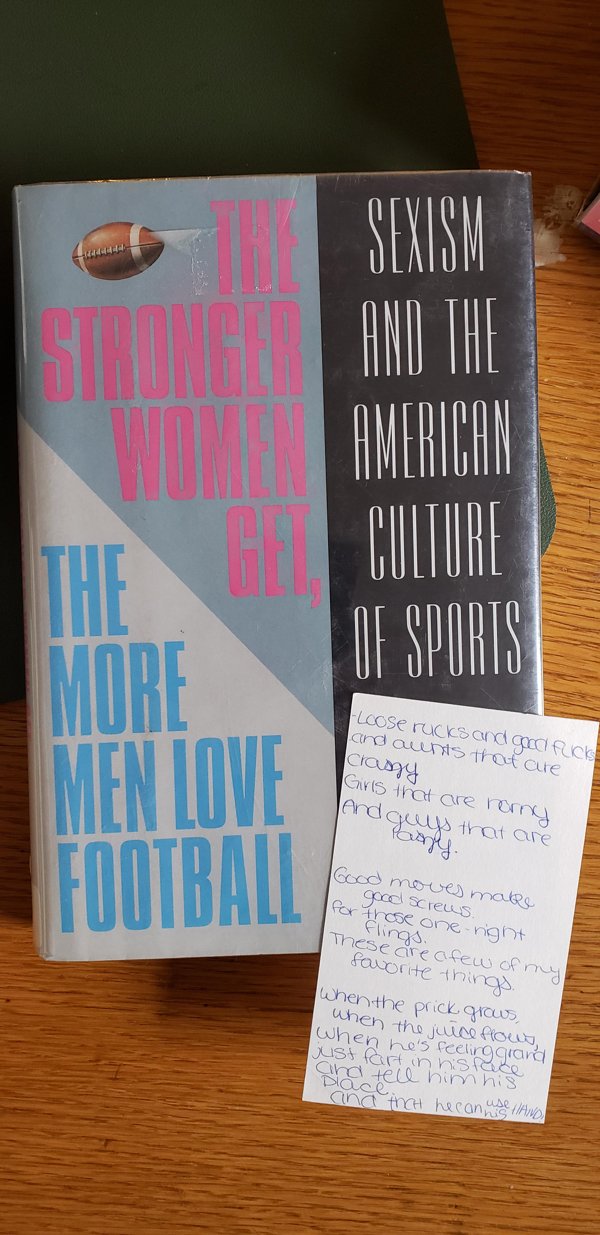 SOURCE
14. Found a postcard from 1979 in a copy of Little Fires Everywhere that I borrowed from the library. I collect postcards so this is amazing!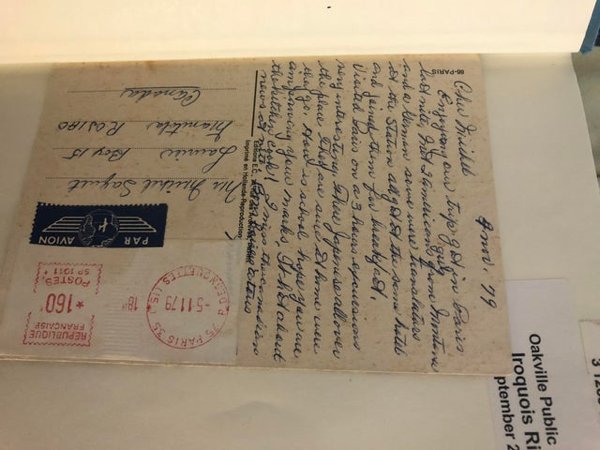 u/dberna243
15. A McDonalds receipt from 1996 in a book that my grandpa gave me (this receipt is 3 years older than me!)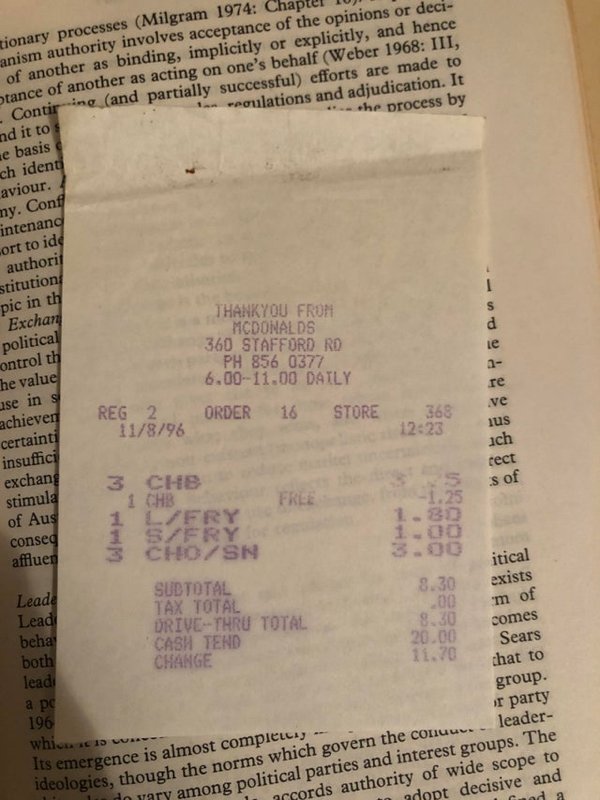 u/phatbinchicken
16. Self defence guide forgotten bookmark!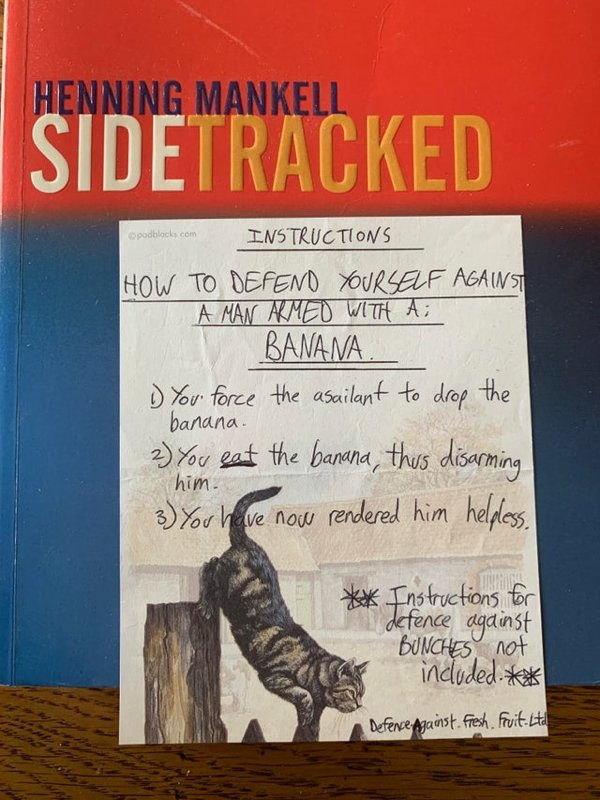 u/thisnamespace
17. A 4 leaf clover in a german songbook.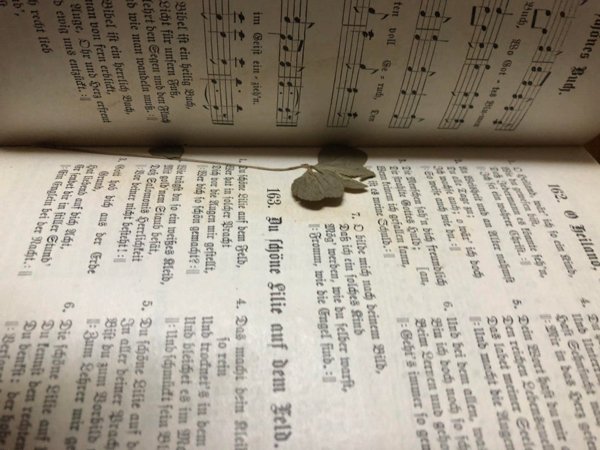 u/Noahika500
18. Cool vintage bookmark I found.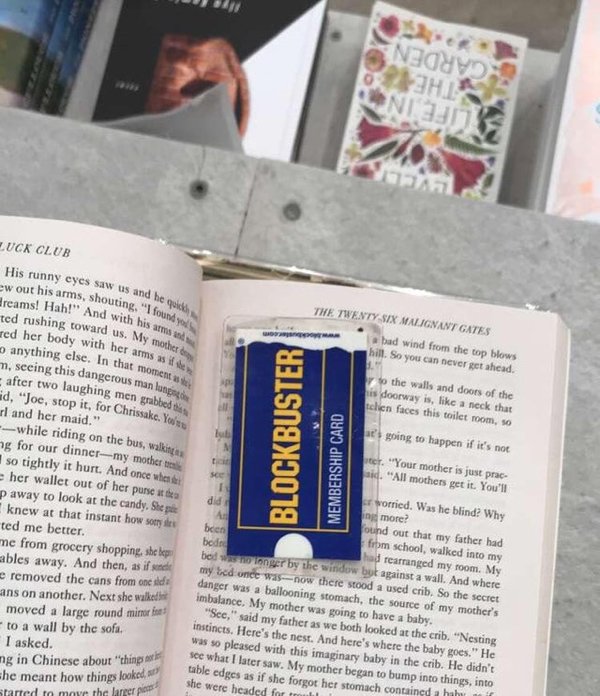 u/clark3000mkp
19. Film offer in the title page, Clue cards in page 152. Stephen King's Dark Half.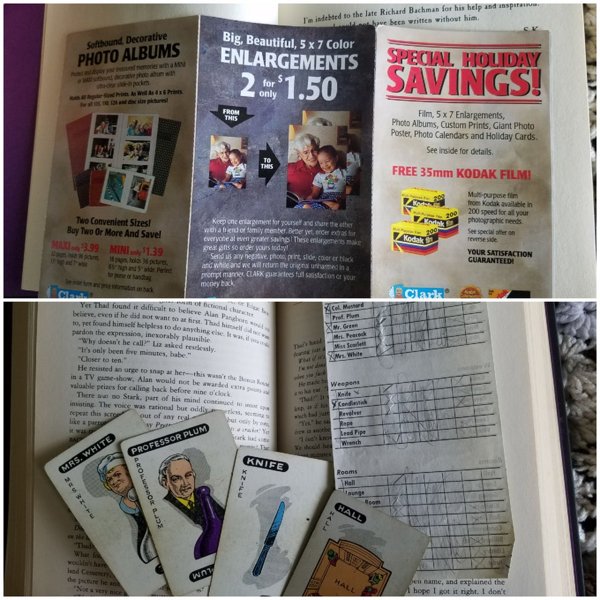 u/ChumRoVin
20. Found in a book published in 1899.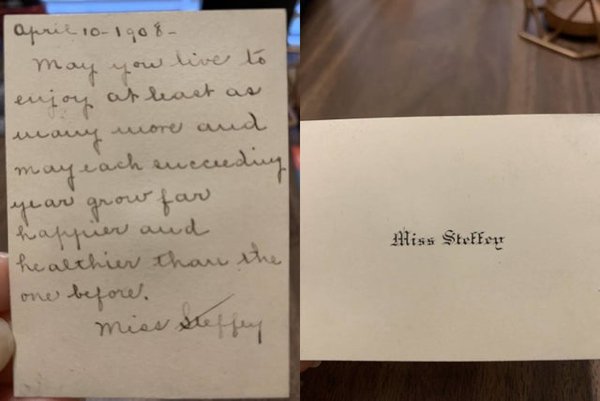 u/_lucidity
21. Found in an old WW1 book.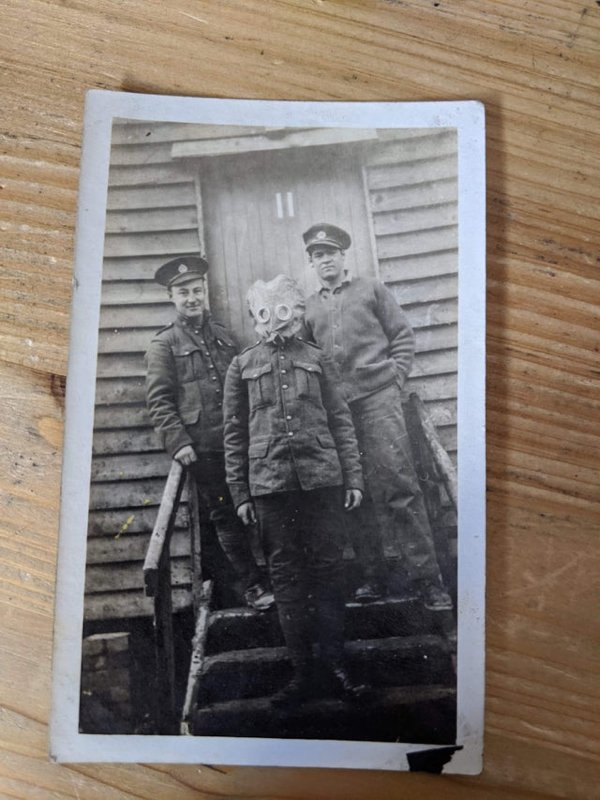 u/gab1606
22. "Reward of Merit" found in a 1901 "Masters of Art" booklet,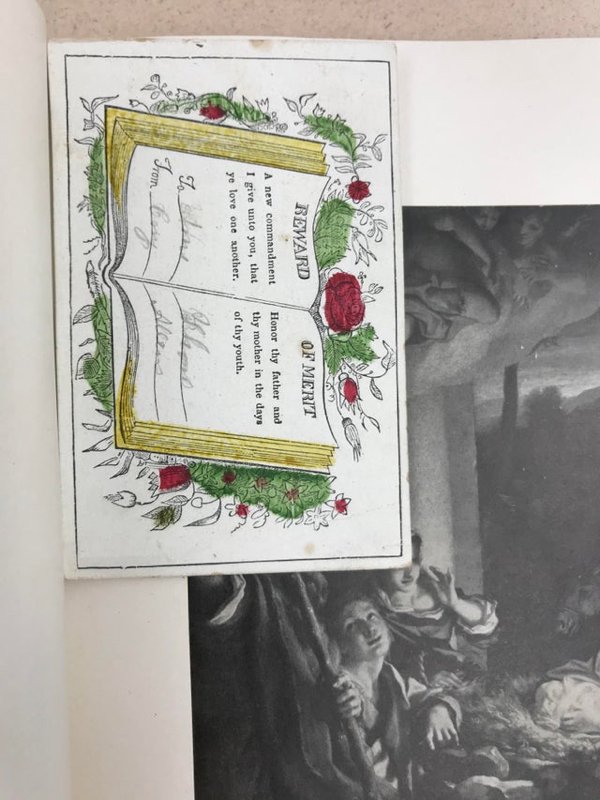 SOURCE
23. Children's book from 1977 still has promotional Band-Aids inside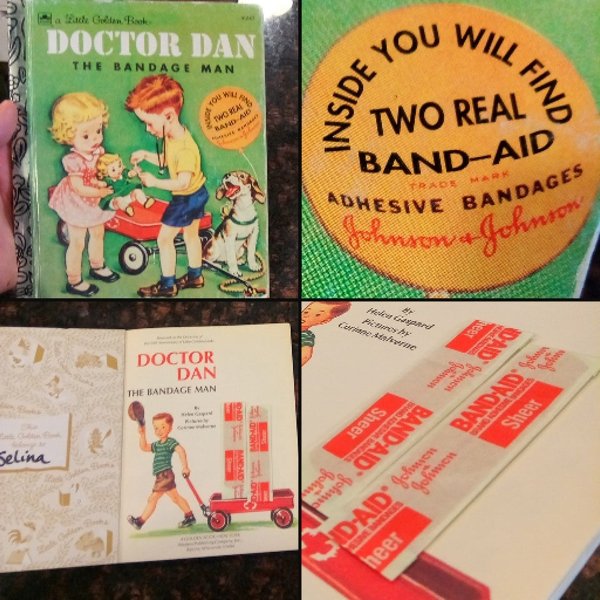 u/unklethan
24. Found in the book "A Game of Thrones" at a Goodwill in Atlanta, Georgia. It reads "what if they don't love me back?" And "Ah, but what if they do.."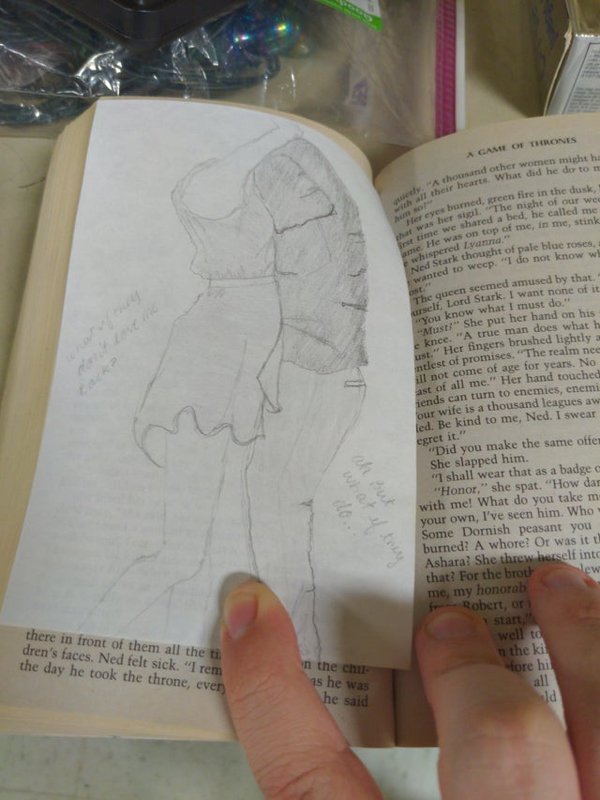 u/nickfraser98
25. Three drawings of a unicorn found in "The Last Unicorn" ('83)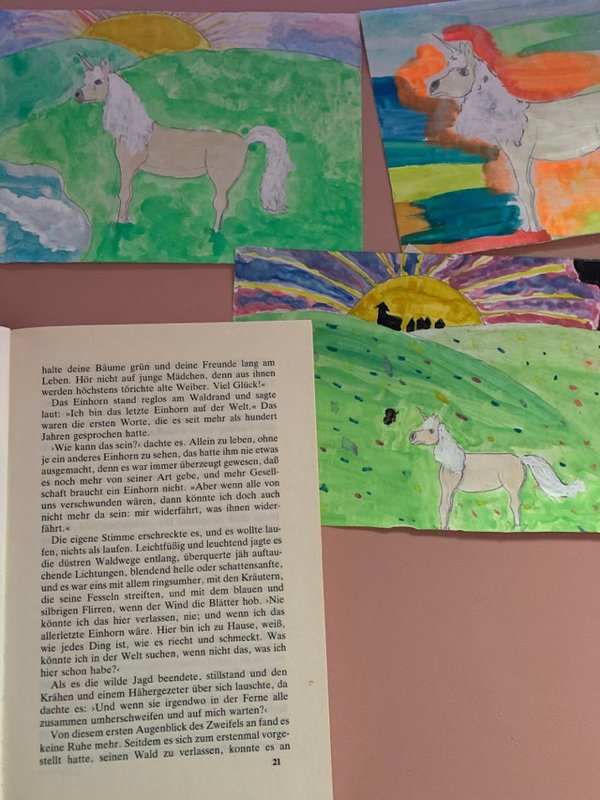 u/pologono
26. Weird Al concert ticket used to bookmark a Harry Potter book. Pretty good summary of who I was a decade ago.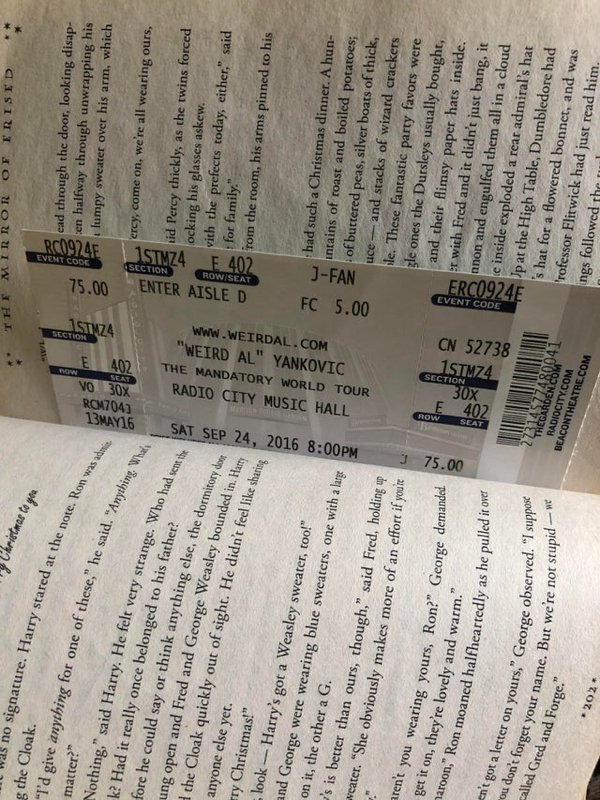 u/YellowFlickerBeat
27. In a bible from the 1940s.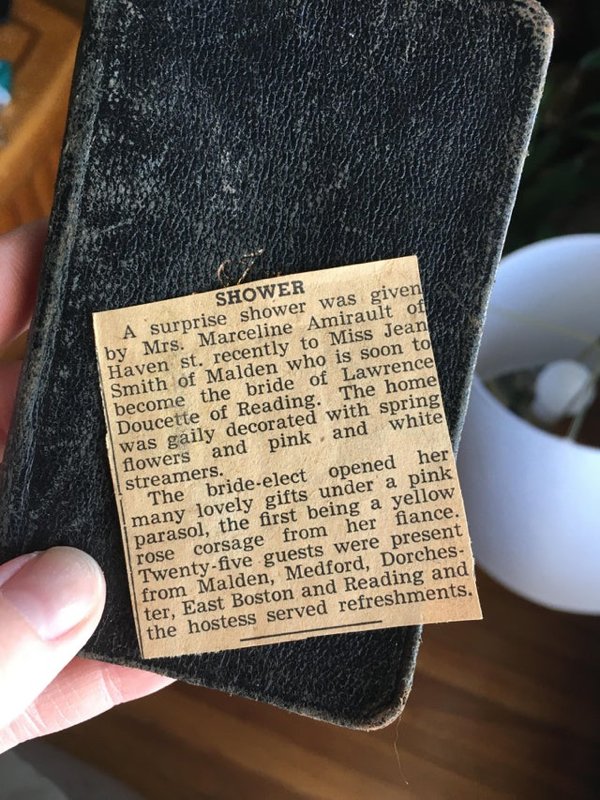 u/[deleted]
28. Found in a copy of The Secret Life of Bees. 🙂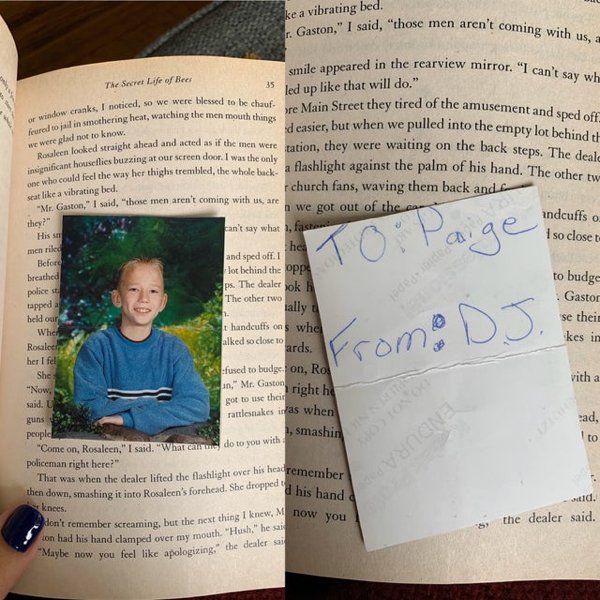 u/iliakate
29. Lock of hair from 1879 "from a friend" found in a book about the meaning of flowers.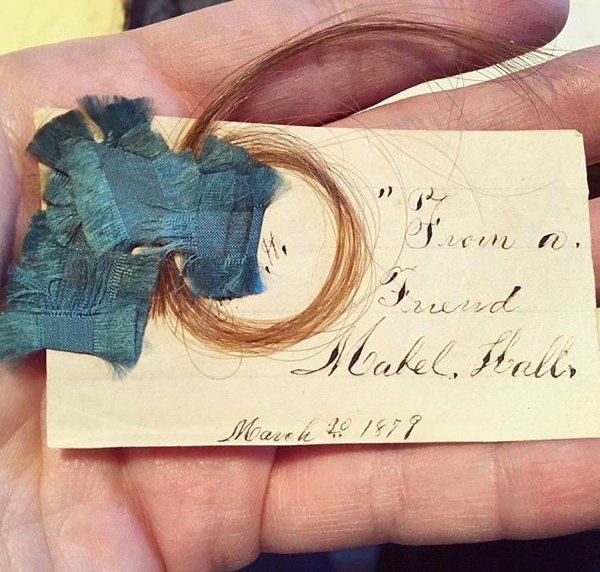 u/DoLetThePigeon
30. Found someone's 116 year old travel itinerary tucked in an antique Guidebook to Paris.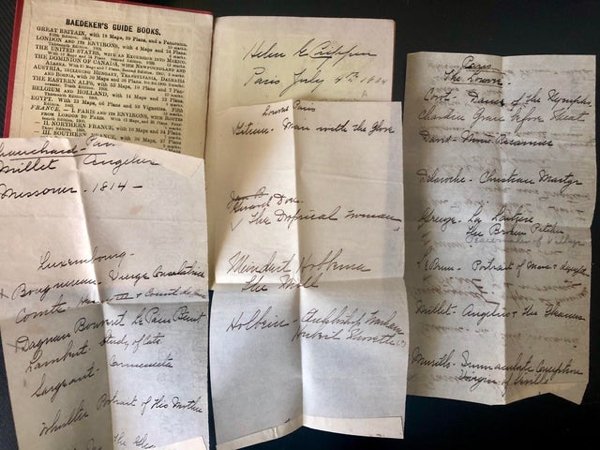 u/LickNux
More wholesome pics: