No matter how you slice 2020, people feel things are much different than they were a year ago. Maybe we're all getting older, but it seems like time is moving faster. Or, wait. Slower. Some etiquette about when and where to schedule a Zoom call or when to text a friend remains the same. Other conventions, like bedtime and what you really want from GrubHub, have gone out the window.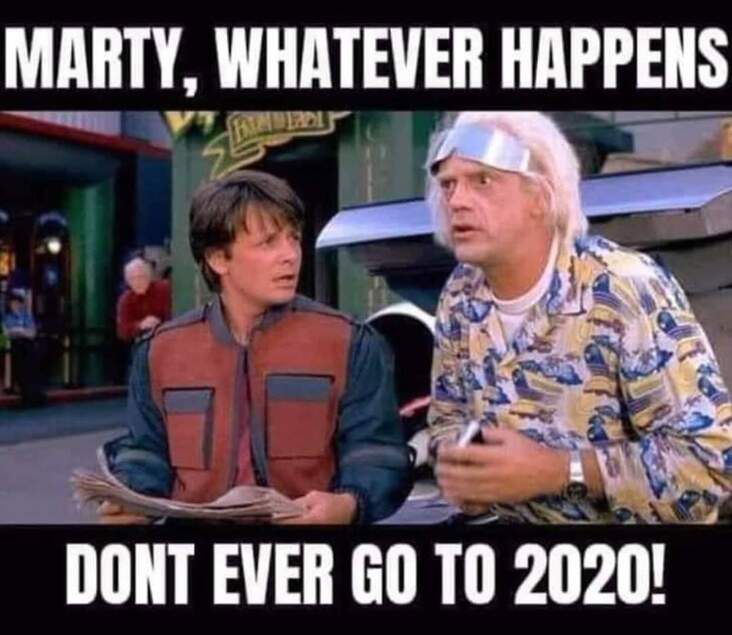 Here are the oddest observations about shifting daily routines in 2020:
1.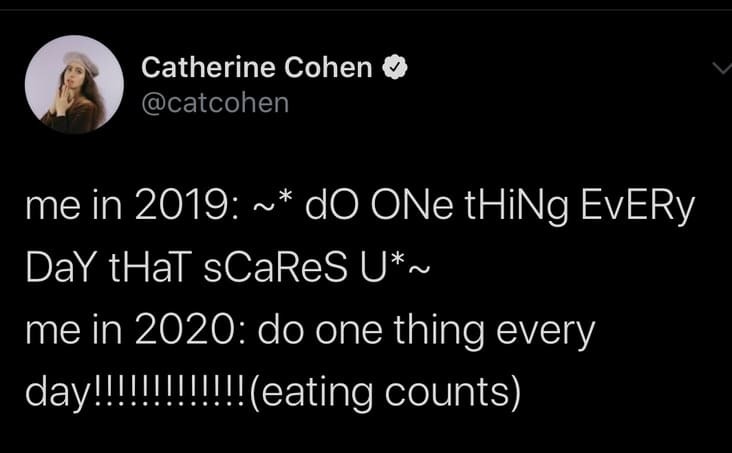 2.
if I text you "are you up?" at 2 AM please don't hit me back at 6:45 AM with "I wasn't! what's up?"

the moment has passed. whatever dumb shit I was up to is over now. I'm asleep now and when I wake up, I won't be the same person who reached out.

— caleb in nyc 10/9 (@calebsaysthings) September 18, 2020
3.
the official mealtimes are now:
-breakfastlunch at 11:37
-lunchdinner at 5:42
-drunkdinner at 10:18

— alanna (@alanna) September 29, 2020
4.
"I'm really going wild today." – me, cracking open an evening seltzer

— Josh Gondelman (@joshgondelman) September 28, 2020
5.
It's 11 AM, which means by the time I'm done writing this tweet it will be 9 PM somehow.

— Dan Wilbur (@DanWilbur) March 28, 2020
6.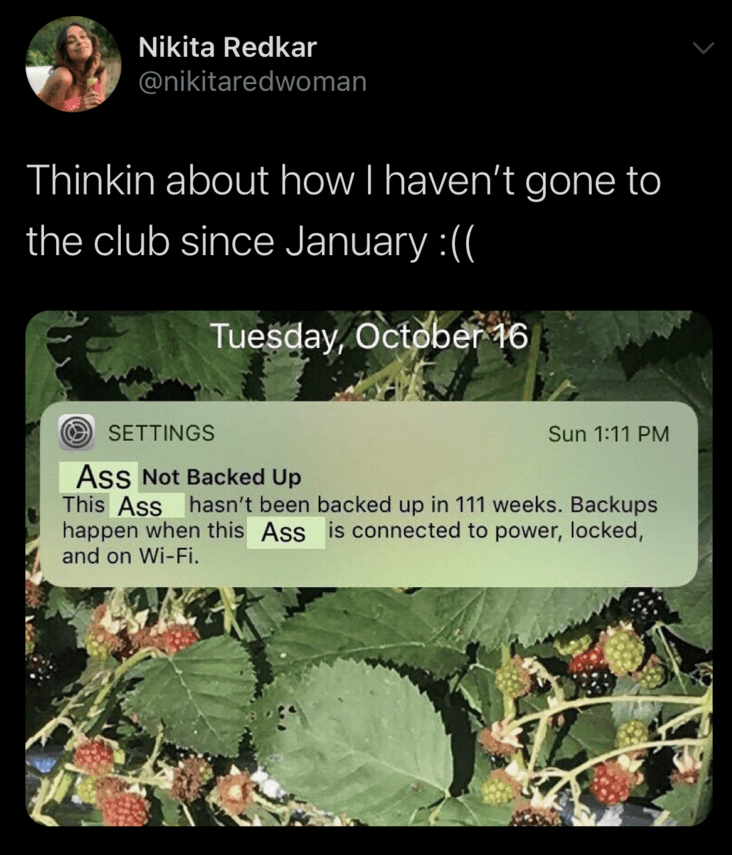 7.
Today I woke up and thought – what exactly am I drinking coffee *for*?

— Ophira Eisenberg (@OphiraE) March 17, 2020
8.
Green Day: Wake Me Up When September Ends
Me: *March 2020

— Eli Lebowicz (@EliLebowicz) October 1, 2020
9.
My therapist said that keeping a strict routine would help my quarantine depression which is why every morning by 11 am sharp I report to my couch to stare at the ceiling for 12 hours then it's lights out before midnight

— Emily Murnane (@emily_murnane) September 16, 2020
10.
um can every restaurant offer this during the pandemic? we need it and will gladly pay😭I love this so much. pic.twitter.com/PM3SxVgVhn

— Lane Moore📚 (@hellolanemoore) September 30, 2020
11.
my life can be sorted into the periods in which i thought of 9 pm as early and the ones where i thought of it as late

— Brandy Jensen (@BrandyLJensen) September 23, 2020
12.
1 PM is the Thursday morning of times of day

— Emily Murnane (@emily_murnane) September 28, 2020
13.
Time to go take a stupid little fucking afternoon stroll

— ben (@bitch_updates) March 27, 2020
14.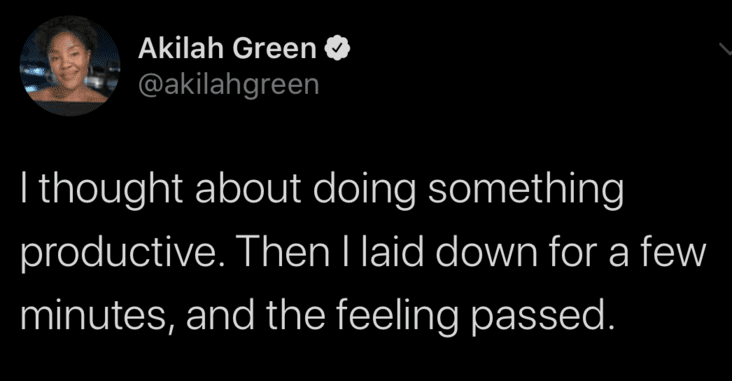 15.
ME: Why can't I sleep?
CUP OF COFFEE FROM 4 PM: Soooo I put together a list of everyone who might be mad at you. Let's start with 8th grade.

— Elizabeth Hackett (@LizHackett) August 23, 2020
16.
during the pandemic 3 pm has become a magical time when it's ok to have lunch or dinner depending on how the day is going

— B.A., political science (@InternetHippo) August 22, 2020
17.
the only appropriate times to go to bed during the pandemic are 4 pm or 4 am

— kathbarbadoro (@kathbarbadoro) August 3, 2020
18.
If you schedule me for a meeting for 5 pm and I take a weed nap through it that is YOUR FAULT. You know who you're dealing with.

— Funch (@RonFunches) July 24, 2020
19.
Me at 9 am: I'm exhausted. I'm going to bed early tonight.
Me at 2 pm: I can't keep my eyes open. I'm going to bed early tonight.
Me at 8 pm: I'm so tired. I'm going to bed early tonight.
Me at 3:30 am: Oooh—RoboCop's on!

— Jennifer M. Wood (@j_m_wood) July 21, 2020
20.
Getting out of bed counts as dead lifting

— Daniel Perafan & 800 others (@DanielJPerafan) September 29, 2020
21.
Jealous of everyone living in the EST… three hours closer to bedtime.

— Joel Kim Booster (@ihatejoelkim) August 11, 2020
22.
Getting your hair cut extra short in preparation for the second wave is the 2020 version of getting clothes a little too big as a kid so you grow into them.

— The LinCum Project (@alisonklemp) October 1, 2020
23.
What's your deal, 9pm? You're not 7pm, but you're not 11pm. Pick a side, I say.

— Josh Gondelman (@joshgondelman) July 23, 2020
24.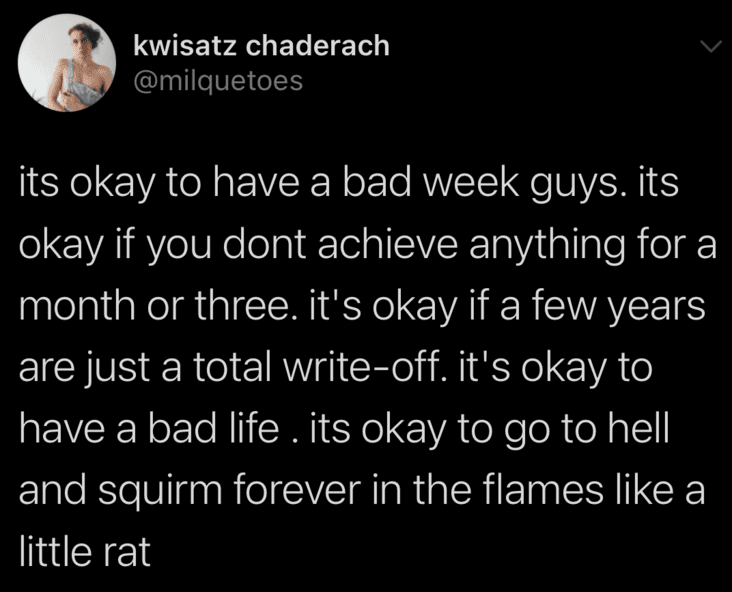 More Funny Stuff: