Butts. We love 'em. Frankly, I'm a butt man now. Not because of my personal preference in human anatomy. I'm basing my preference strictly on my taste in music. When was the last time you heard an absolute banger about legs? Hmm? It's all about butts now. The tops of the legs.
In case you're wondering, no. I'm not drunk. Unless, of course, you count be drunk on butts. That's a thing, right? I'm butt-drunk after compiling this list of booty hits. I can't wait for you to listen to them and become as enamored with butts as I am. Butts.
We made an entire playlist of these great songs on the Pleated Jeans Spotify. Follow us there for more.
Here are the most important songs about butts:
---
1. Sir Mix-A-Lot – Baby Got Back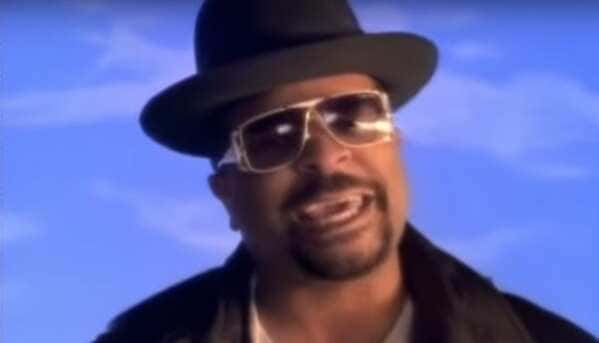 Number one with a bullet. This song was written as an ode to a backup dancer on In Living Color. That dancer? Jennifer Lopez. She somehow looks younger than she did the year this song came out.
Most bootylicious lyric: "I like big butts and I can not lie"
2. Mystikal – Shake Ya Ass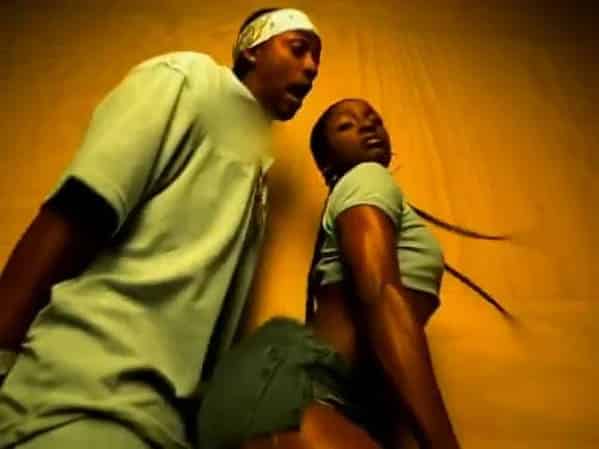 Also known as "Shake It Fast" to kids who heard it on the radio when it was popular. This is a song all about shaking it, and by "it" I mean butt. The song featured vocals from Pharrell long before he wore the Arby's hat. The song came out in 2000.
Most bootylicious lyric: "Shake ya ass. Show me what you working with."
3. Queen – Fat Bottomed Girls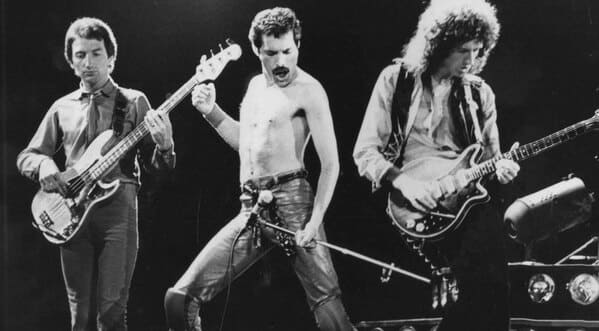 This song was the basis for a Spinal Tap parody you will find later in this list. Queen released the song along with the single "Bicycle Race." That's why "get on your bikes and ride!" appears in the song.
Most bootylicious lyric: "Oh you gonna let it all hang out/ Fat-bottomed girls you make the rocking world go round."
4. Juvenile – Back That Ass Up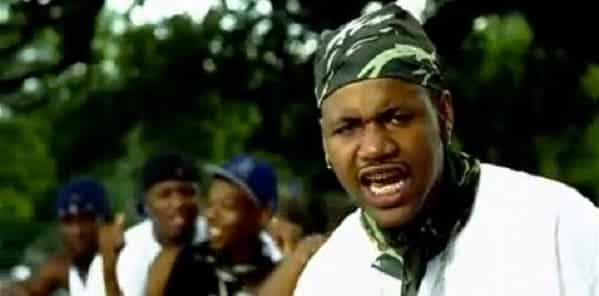 Otherwise known as "Back That Thang Up," Juvenile was very interested is ladies moving their butts closer to him. The song dropped in 1999 and featured a then little known rapper in the outro, Lil Wayne.
Most bootylicious lyric: "Girl, you looks good, won't you back that azz up?
You's a fine motherfucker, won't you back that azz up?"
5. E.U. – Da' Butt
E.U. (Experience Unlimited) released this song as part of the original soundtrack to Spike Lee's School Daze. Spike Lee introduces the music video of a bunch of kids doing a dance called "Da Butt."
Most bootylicious lyric: "A big girl gettin' busy, just rockin' to the go-go beat/ The way she shook her booty sho' looked good to me"
6. DJ Assault – Ass-N-Titties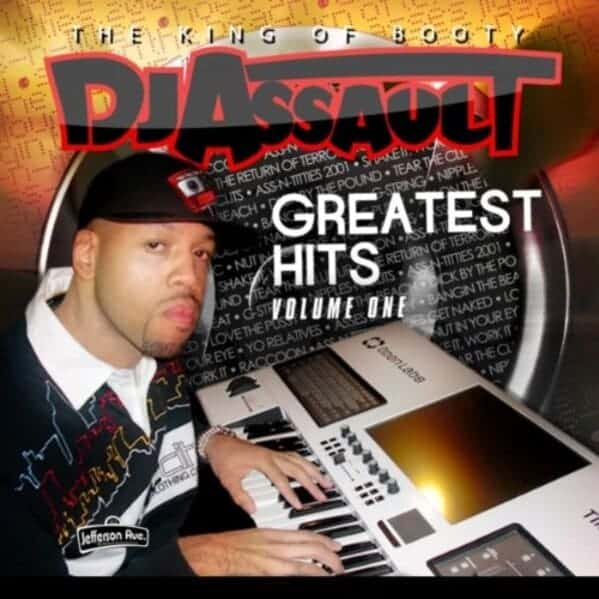 Though this song also is an ode to titties, the ass comes first in the lyrics. DJ Assault was part of a Detroit-based style of music called Ghettotech.
Most bootylicious lyric: "Ass ass titties titties, ass-n-titties/ Big booty bitches that's where it gets…"
7. Trace Adkins – Honky Tonk Badonkadonk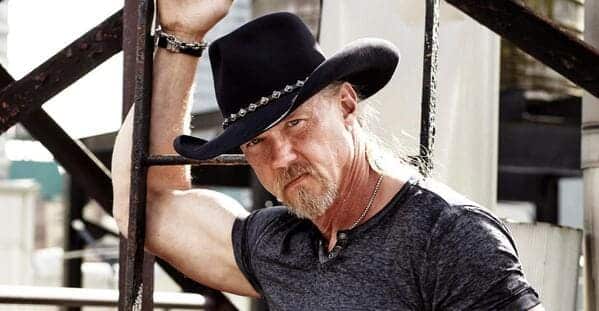 This song was written in under an hour. It was inspired by a woman in a club dancing. She had a shapely behind, and the lyrics came to the group of three men who wrote the song. It was later used in an episode of The X-Files where Mulder hallucinates.
Most bootylicious lyric: "There outta be a law/ Get the Sheriff on the phone/ Lord have mercy, how'd she even get them britches on/ That honky tonk badonkadonk"
8. Sisqó – Thong Song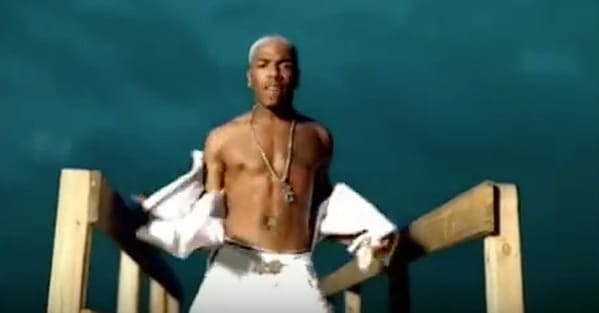 This song is an ode to a piece of clothing that makes your butt look good, but make no mistake: the butt is the focus. The songwriters owed a debt to two popular artists. Number one, Ricky Martin, whose "Living La Vida Loca" is referenced in the lyrics. Secondly, The Beatles, because the mix included a sample of Eleanor Rigby.
Most bootylicious lyric: "She had dumps like a truck, truck, truck/ Thighs like what, what, what/ Baby move your butt, butt, butt/ I think I'll sing it again."
9. Eminem – Ass Like That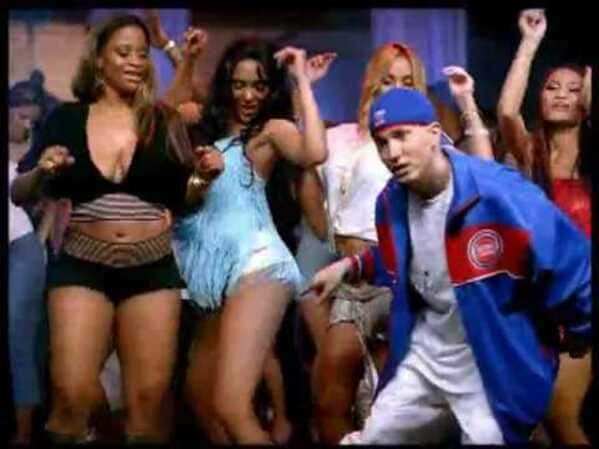 Eminem is not known for hits that would make the club start shaking it on the dance floor, but "Ass Like That" is a jam, even if it is a full-on parody of songs like it. The entire song is narrated by Triumph The Insult Comic Dog who can get away with everything, including saying "doing doing doing" in a hit song.
Most bootylicious lyric: "I ain't never seen an ass like that/ The way you move it, you make my pee-pee go/ Doing, doing, doing."
10. Jennifer Lopez – Booty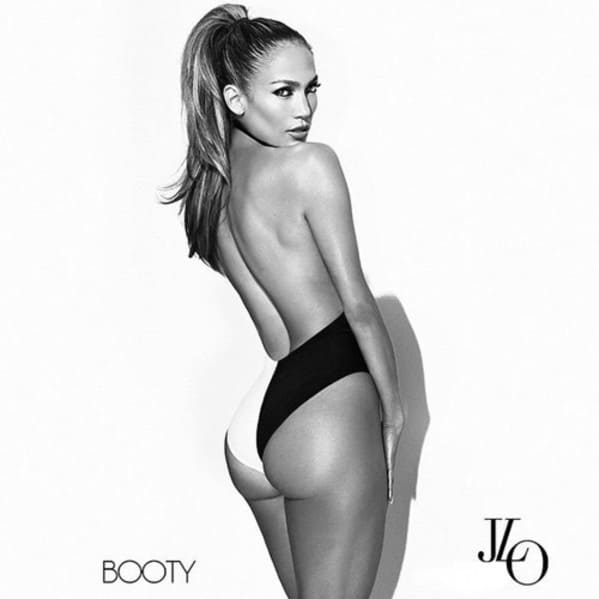 Diplo sent a track he made for J Lo called Big Booty. She responded by saying: "Never in my life will I do a song called 'Big Booty', it would never happen." But when she played it for her twins in the car, they loved it, so she relented. Booty was a hit in 2014.
Most bootylicious lyric: "Big, big booty/ What you got a big booty/ (Work)"
11. Round2Crew – Booty Had Me Like (Woah)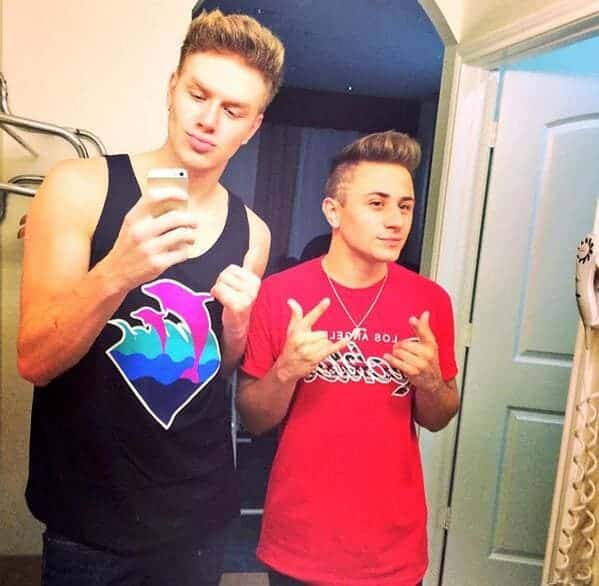 This track is less descriptive about the booty, and more an explanation of how much men enjoy the booties.
Most bootylicious lyric: "Booty droppin' down low/ Got me pickin' up my jaw."
12. P. Diddy, Murphy Lee, Nelly – Shake Ya Tailfeather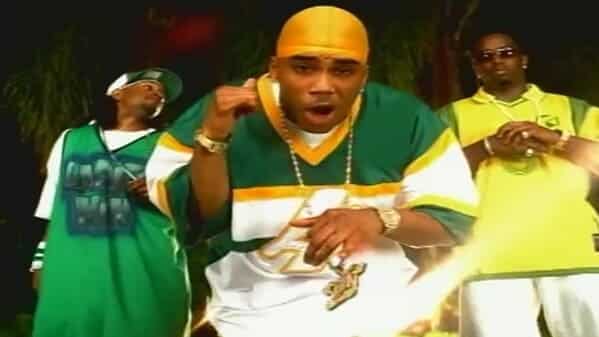 This song encourages people to move their butts around like a duck might. It was released in 2003 on the Bad Boys II soundtrack. The three won a Grammy for Best Rap Performance.
Most bootylicious lyric: "Mama I like how you dance, the way you fit in them pants."
13. Spinal Tap – Big Bottom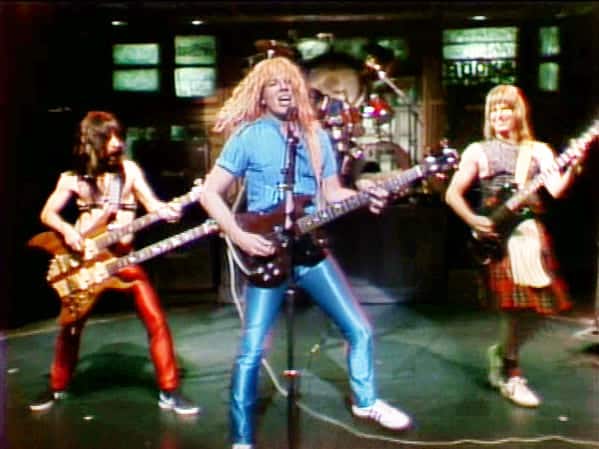 Though another parody of a Queen song, this track slaps. The movie (a mockumentary about a fake band) was released in 1984. It was Rob Reiner's directorial review. The movie was such a big hit that the band eventually began touring in real life.
Most bootylicious lyric: "The bigger the cushion, the sweeter the pushin'"
14. Bubba Sparxxx – Ms. New Booty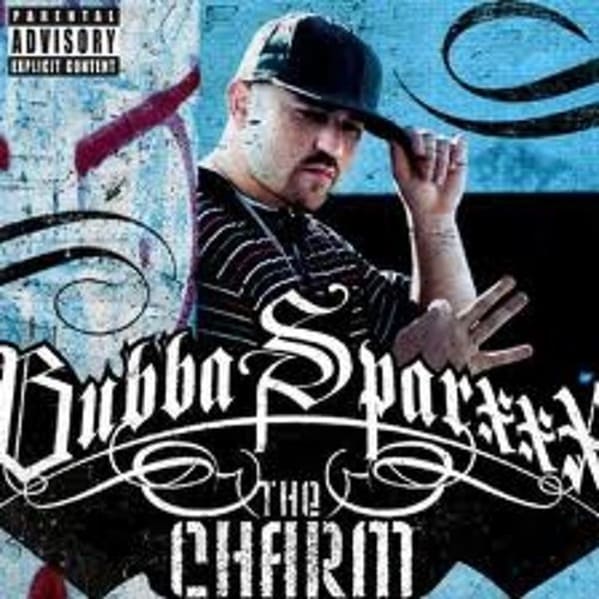 The song sold 600,000 copies though reviews by music critics were mixed. People who write about music for Pitchfork might not know a good booty jam when they hear it.
Most bootylicious lyric: "Take it off, let it flop, shake it freely."
15. Wreckx-N-Effect – Rump Shaker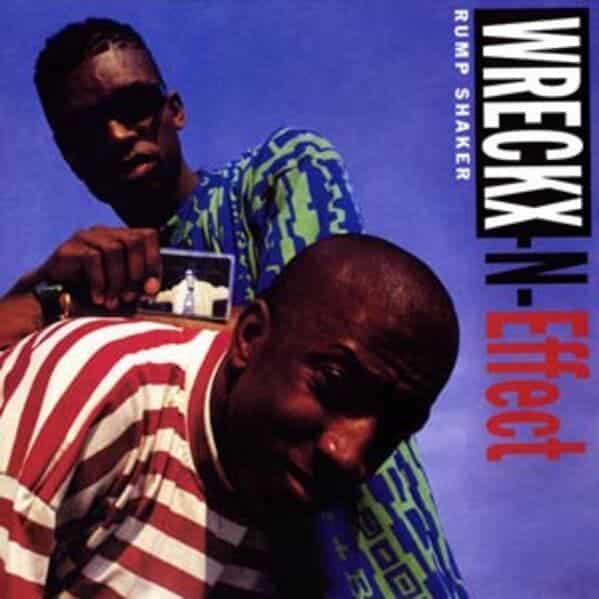 Though the song was a big hit and influenced musicians like M.I.A., the saxophone-filled party anthem didn't last long on MTV. The video was banned for exploiting women in bikinis. Watching it today, it feels very tame.
Most bootylicious lyric: "A wiggle and a jiggle can make the night complete"
16. LL Cool J – Big Ole Butt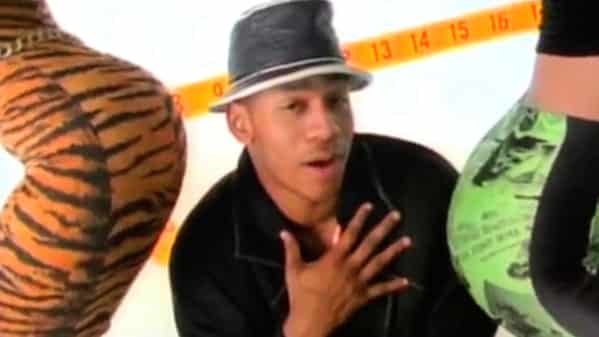 This song is about a bunch of butts that are so nice, you have to leave your current partner to go sleep with someone with a bigger butt. I imagine there were eight more verses to the song, until LL Cool J leaves a woman a huge butt to go try and bang the moon.
Most bootylicious lyric: "When I went home, I kissed my girl on the cheek
But in the back of my mind, it was this big butt freak"
17. Nicki Minaj – Anaconda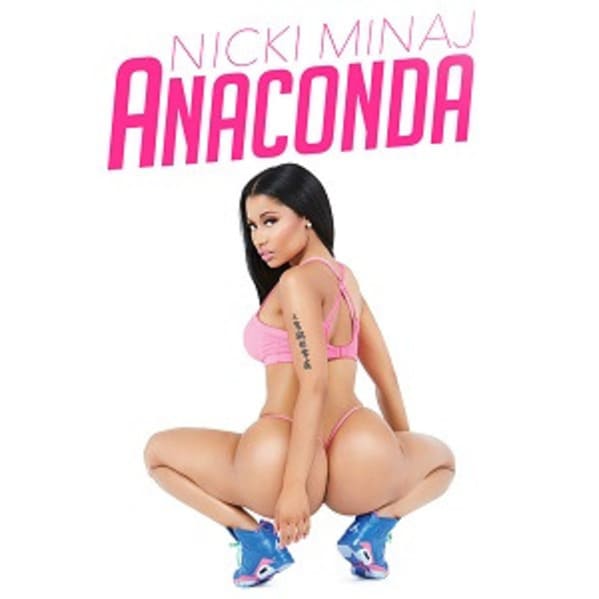 Though the song isn't formally about butts, you can't unsee that cover while you listen to the track. It also samples Sir-Mix-Alot's ode to the booty.
Most bootylicious lyric: "He say he don't like em boney, he want something he can grab."
18. E-40 – U And Dat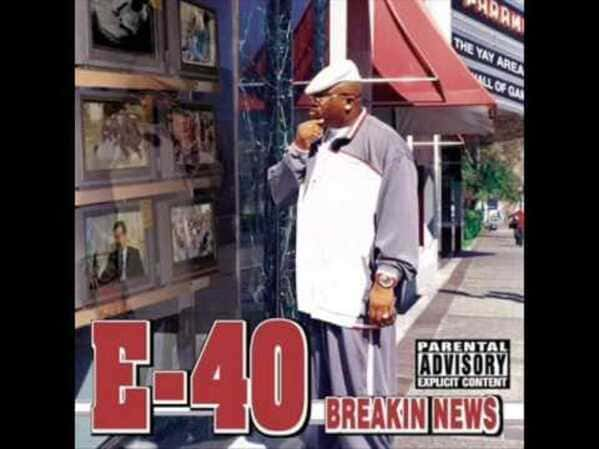 Considered a West Coast hip hop track, this song about a guy trying to get closer to a butt sounds more like Southern-style hip hop. T-Pain sang the hook and became a wild success afterward.
Most bootylicious lyric: "Girl, I been shaking and acting a
Donkey tryna to get you and that monkey."
19. 12 Gauge – Dunkie Butt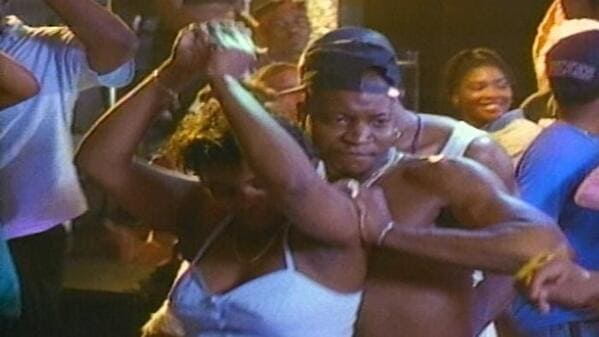 This was the rapper's only Top 100 hit. It's the single most annoying song on the planet, but you can't not enjoy it.
Most bootylicious lyric: "Gimme that Dunkie Butt and them big ol' legs
I ain't to hard to beg"
20. Lil Jon – Get Low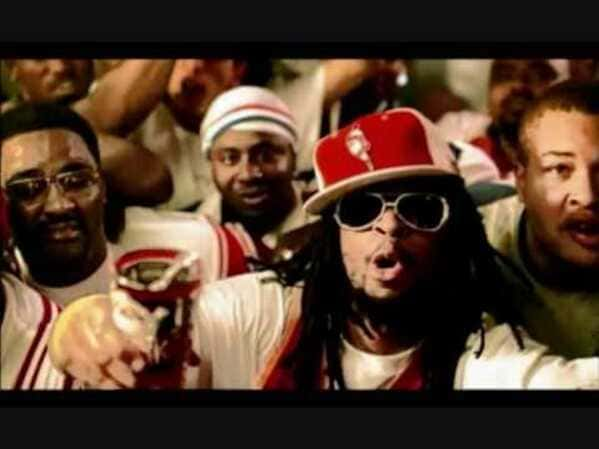 One of the biggest hits Lil Jon had, Get Low played at several dances I went to in high school, and there were many butts shaking to it, even though it has some of the most disturbing lyrics ever written. Sweat dripping down balls and the like. But the main focus here is getting low when you dance.
Most bootylicious lyric: "And then I like to see the female twerking
Taking the clothes off buckey naked."
21. Destiny's Child – Bootylicious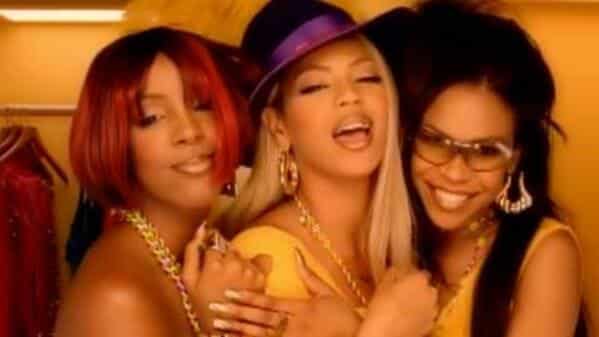 Sampling Stevie Nicks' "Edge of Seventeen," this was the second number one hit from the album Survivor. The album went quadruple platinum.
Most bootylicious lyric: "I don't think you're ready for this jelly/ I don't think you're ready for this jelly."
22. Big Sean – Dance (A$$)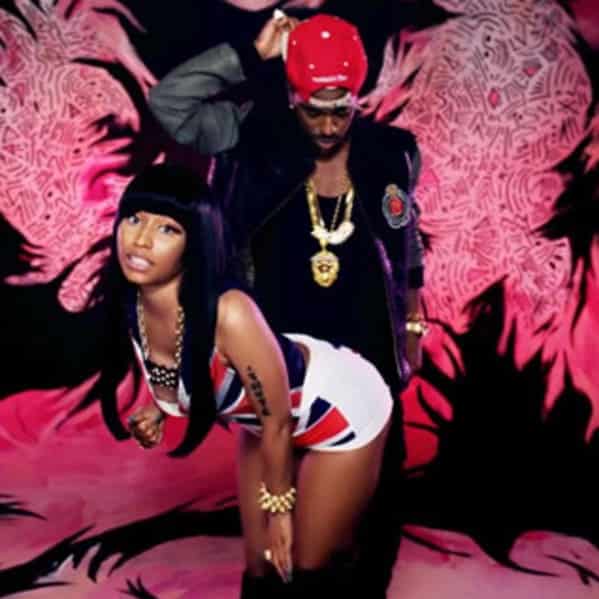 The song features Nicki Minaj and samples MC Hammer's Can't Touch This. It also stole a bit of "Ass-N-Titties" but focused strictly on the "ass" part. That's how you know it belongs on this list.
Most bootylicious lyric: "Drop that ass make it boomerang/ Take my belt off, bitch I'm Pootie Tang."
23. Major Lazer, Bruno Mars – Bubble Butt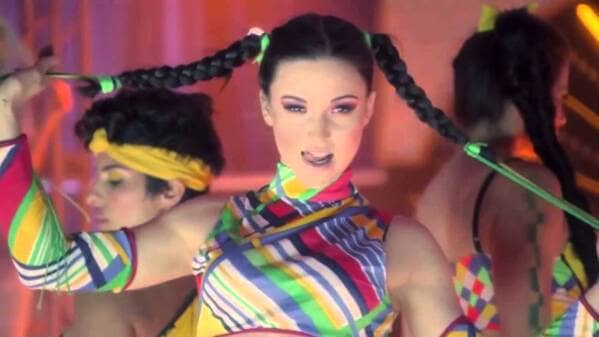 It takes a village. Bruno Mars was working on an album with No Doubt when he began rapping over a beat. The stars aligned and four or five different people worked on the song before Major Lazer mixed it. It was Major Lazer's first hit on the Billboard Top 100.
Most bootylicious lyric: "Bubble butt, bubble, bubble, bubble butt."
24. KC & The Sunshine Band (Shake, Shake, Shake) Shake Your Booty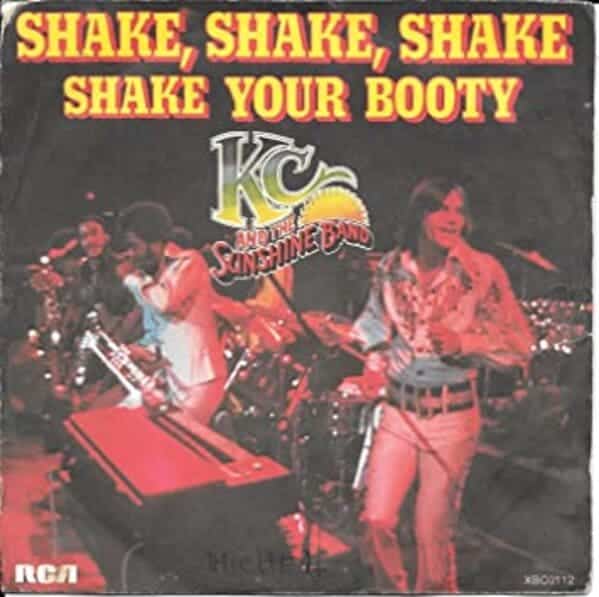 Though there aren't many lyrics to this 1976 hit, it must be included in a playlist about butts. It was the band's 3rd number 1 hit. The B-side of the single was "Boogie Shoes" which became a huge hit after it was included in Saturday Night Fever.
Most bootylicious lyric: "Shake, Shake, Shake/ Shake your booty, shake your booty"
25. Ginuwine – Pony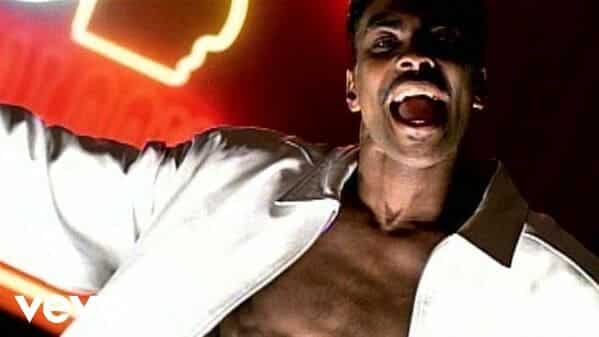 Yes, this song is technically an ode to the singer's penis, but you can't not feel like grinding your butt on someone when you hear it. It was producer Timbaland's first big break.
Most bootylicious lyric: "If you're horny, let's do it (if you're horny baby, yeah), Ride it, my pony, My saddle's waiting, Come and jump on it."
26. Kelis – Milkshake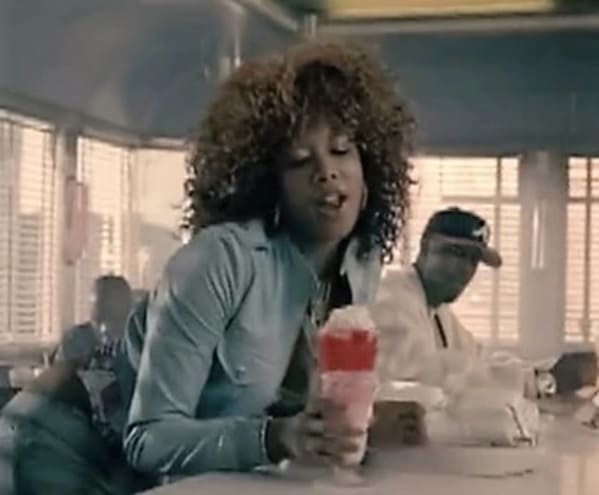 Another song that isn't technically about butts, but rather everything that makes a woman physically attractive. It's not explicit, but you have to imagine that the milkshake involves the butt in some way. The song was originally offered to Britney Spears who rejected it.
Most bootylicious lyric: "My milkshake brings all the boys to the yard
And they're like, it's better than yours."
27. 2 Live Crew – Too Much Booty In The Pants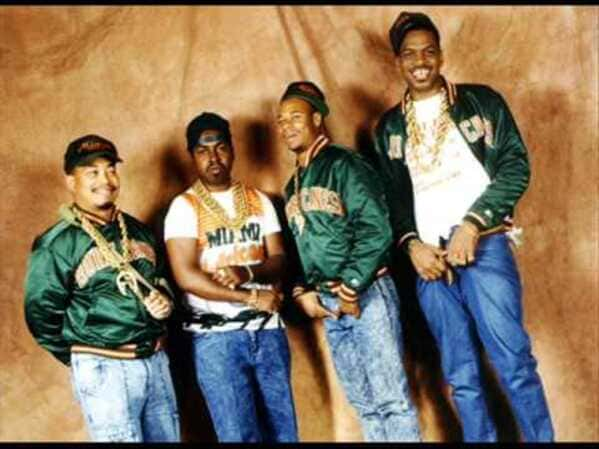 The title lyric says it all. Originally mixed by Soundmaster T.
Most bootylicious lyric: "If you are a sexy cutie/ And you got a big ole booty/ Come on baby, come on dance/ With too much booty in yo' pants."
28. Meghan Trainor – All About That Bass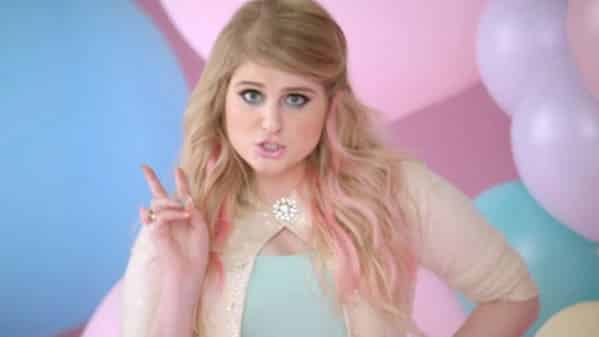 Meghan Trainor was in the habit of saying "I'm all about that Mexican food" in the studio when recording her album. One day, a producer said "all bass, no treble" and the thought that she could have an ode to plus-sized bodies dawned on her. "Let's do booty! And thickness!" she said.
Most bootylicious lyric: "Yeah, it's pretty clear, I ain't no size two/ But I can shake it, shake it/ Like I'm supposed to do/ 'Cause I got that boom, boom
29. Duice – Dazzey Duks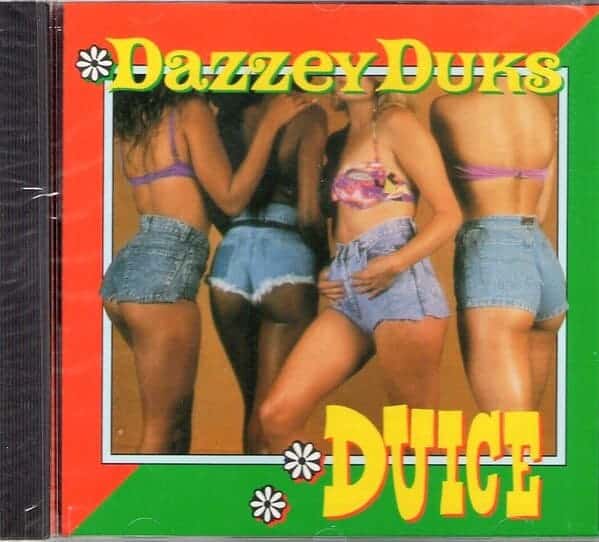 Thought technically another ode to a fashion choice, like the "Thong Song," it can't be left out of a booty playlist.
Most bootylicious lyric: "Looking all nice and sweet/ Showing leg and a little butt cheek."
30. Mos Def – Ms. Fat Booty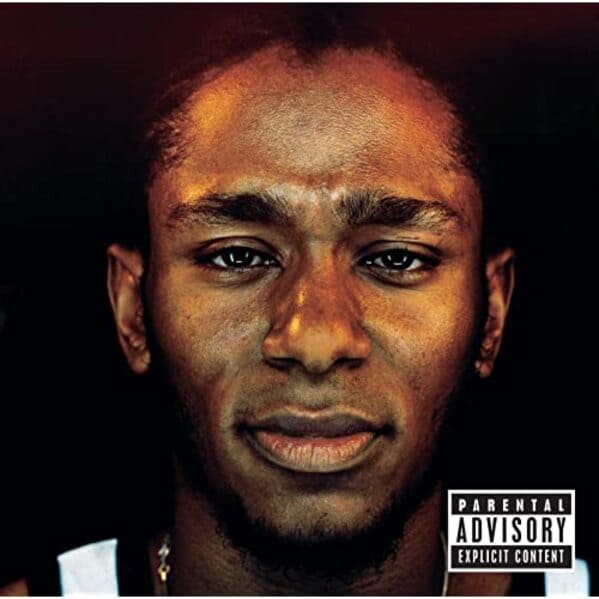 This track is on Mos Def's first album Black on Both Sides. It samples Aretha Franklin's "One Step Ahead."
Most bootylicious lyric: "Ass so fat you could see it from the front."
31. Ludacris – How Low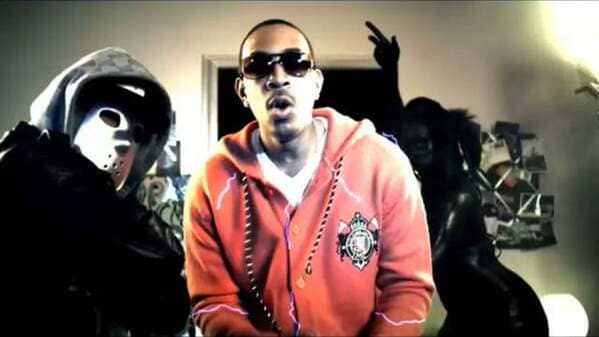 Ludacris's best-selling single with more than 2,200,000 sold. He premiered the song at the BET Awards in 2009.
Most bootylicious lyric: "The top of your booty jiggling out your jeans"
32. Soulja Boy – Donk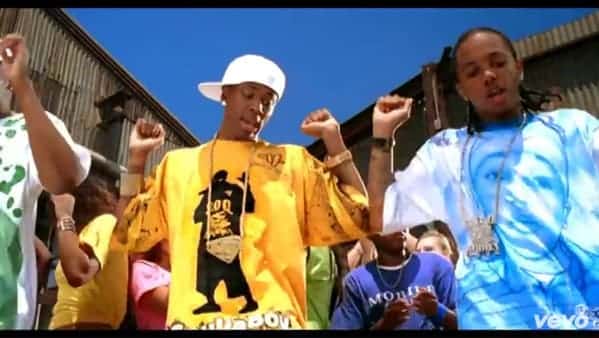 The fourth single on the YouTube rapper's first album. The song "Crank That" from the same album went to number one.
Most bootylicious lyric: "It's two, I'm back in this thang/ I see that apple bottom hangin' out that g-strang"
33. Ying Yang Twins – Salt Shaker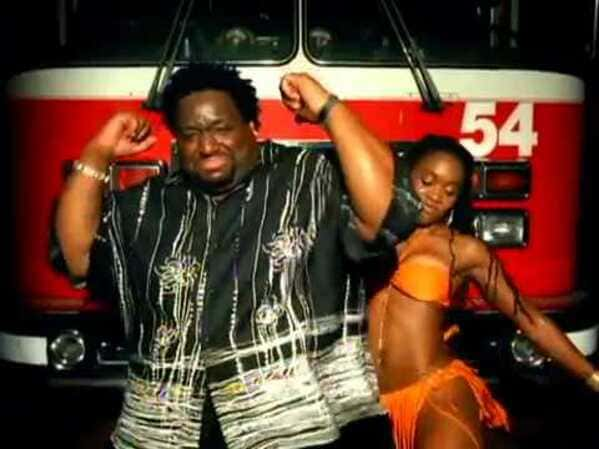 Produced by Lil Jon, it's a great example of crunk music. You have to be drunk to enjoy it, but when that happens, it's a lot of fun.
Most bootylicious lyric: "So fresh, so mufuckin' clean/ If a booty's a drug, then I'ma fiend"
34. Ghostface Killah – Tush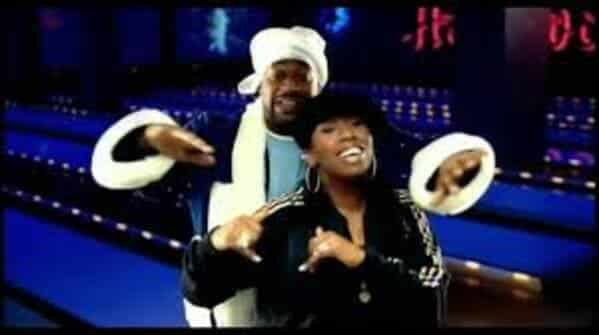 The first single from Ghostface's solo album. The Wu-Tang alum worked with Missy Elliott on the track. It's notable for its clever wordplay unlike the next song on this list.
Most bootylicious lyric: "Somebody tell that girl that her ass too big/ I give it to her right and she let me live."
35. Tom Green – The Bum Bum Song (Lonely Swedish)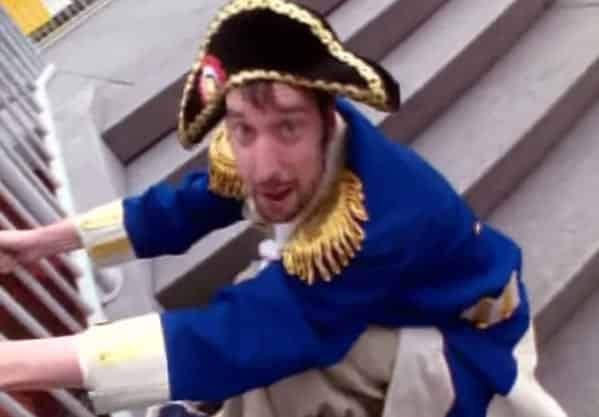 Tom Green fans pushed this song to the top of MTV's Total Request Live. Sadly, the joke was short-lived. They made Tom Green "retire" the song and it could no longer be requested.
Most bootylicious lyric: "My bum is on the gum/ My bum is on the gum/ I can blow a bubble with my bum bum bum!"