*record scratch*
"Yep, that's me, just trying to sneak away to Cancun while my home state of Texas deals with a disaster…"
Oops! It would seem Cruz jaunted off to Cancun, Mexico, with his family on Wednesday afternoon, even going so far as to request that Houston police officers help him out at the airport rather than see to the massive emergencies happening across the city and state.
And while the Cruz family enjoys the sun in a country he previously slammed in defense of President Donald Trump, millions of Texans are without power and water, suffering through an unusual winter storm with the threat of the power grid going out entirely looming over them.
After Cruz was spotted at the airport, outrage exploded online until his camp finally verified the following day that he was, in fact, on vacation.
Of course, they also immediately began to do damage control, with Cruz absurdly claiming he was merely escorting his family on Wednesday and insinuating he had always planned to return Thursday—something that is reportedly completely false, according to folks at United Airlines.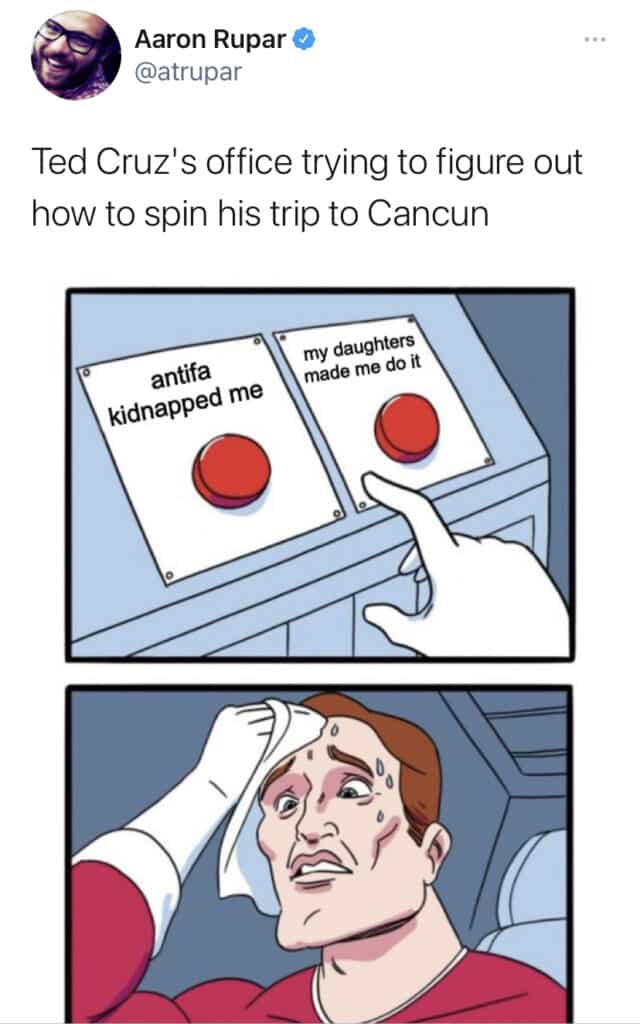 So let's take a look through some of the best memes and jokes about Cruz's mid-pandemic, mid-snowstorm flight out to Cancun, because really, what else do you even do when a politician makes choices this bad?
1.

2.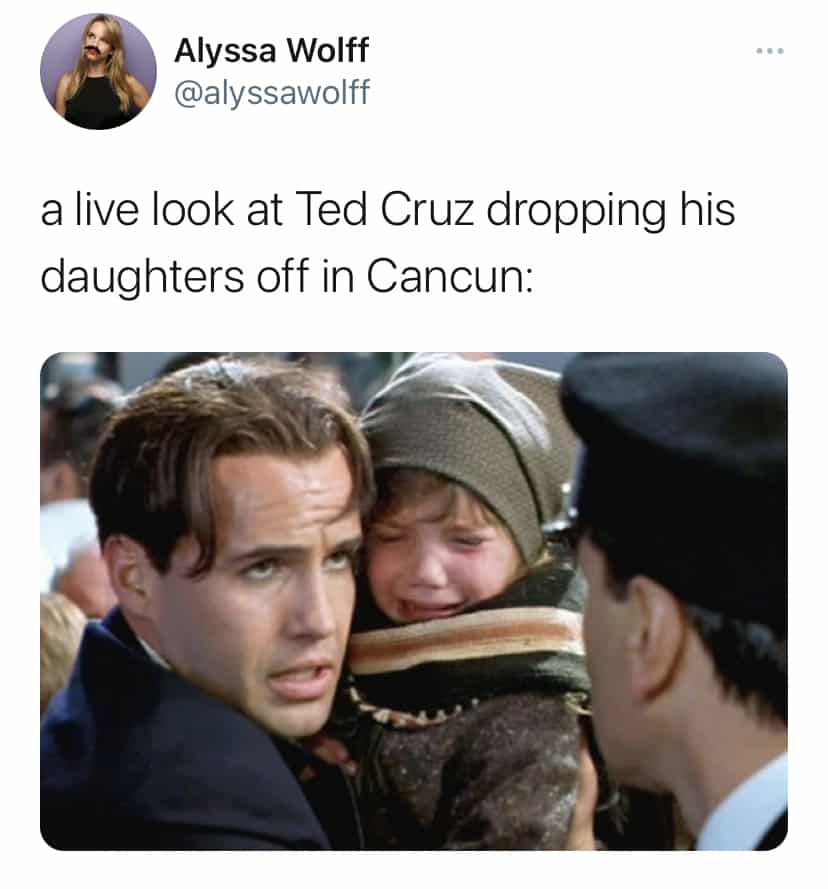 3.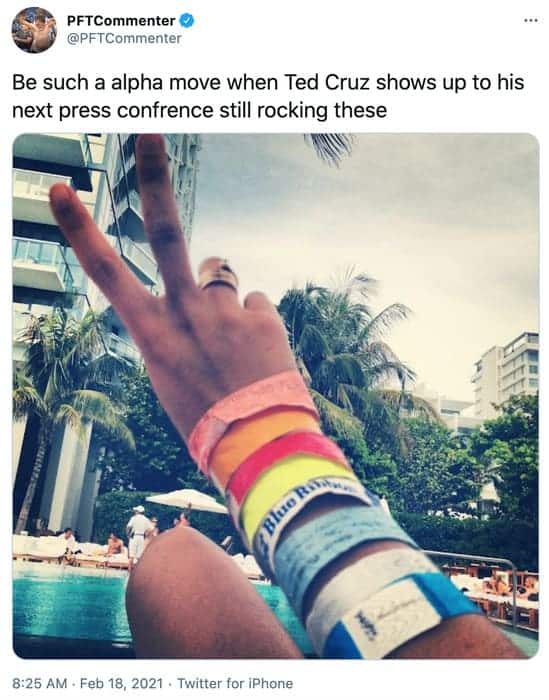 4.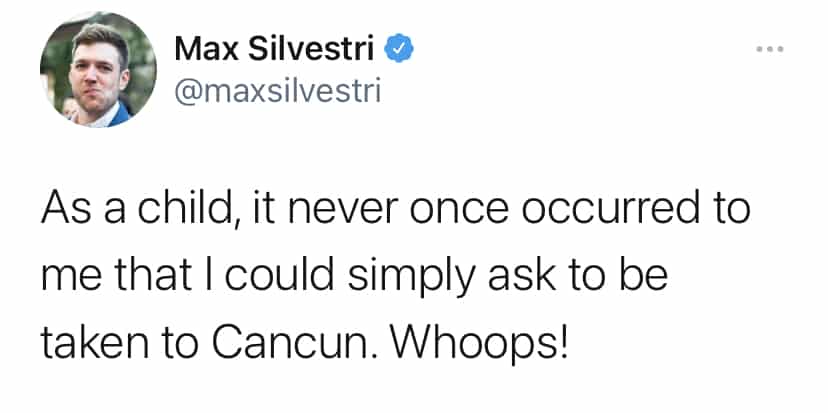 5.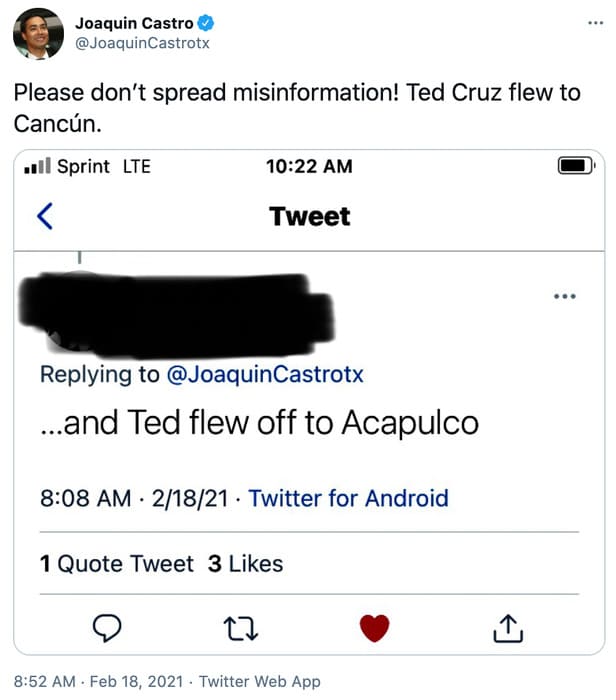 6.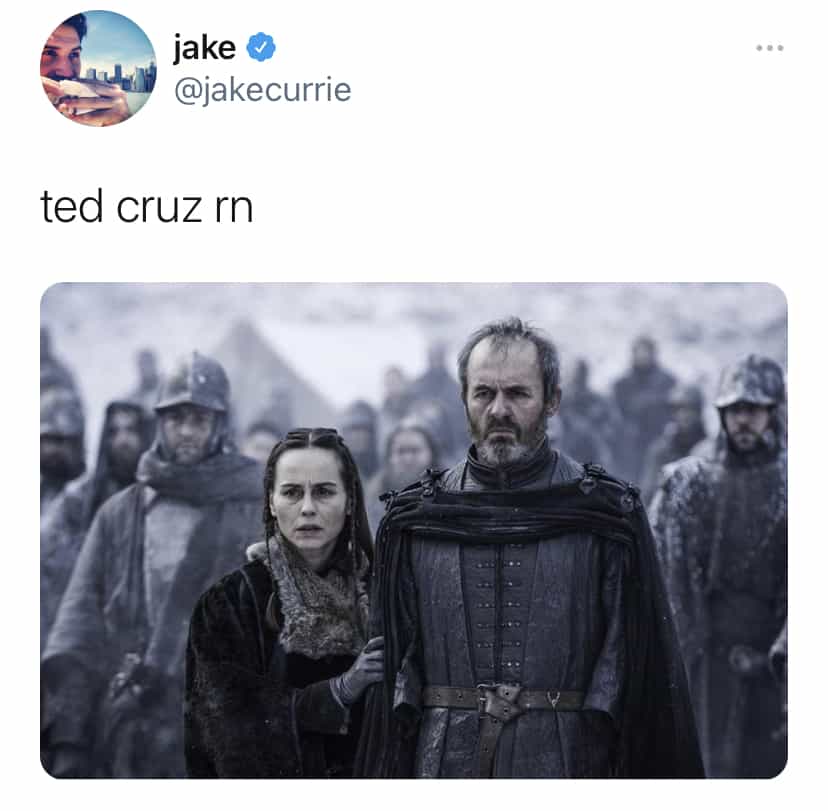 7.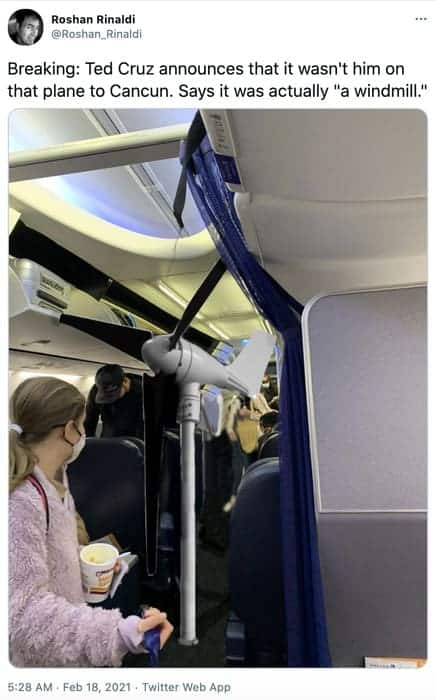 8.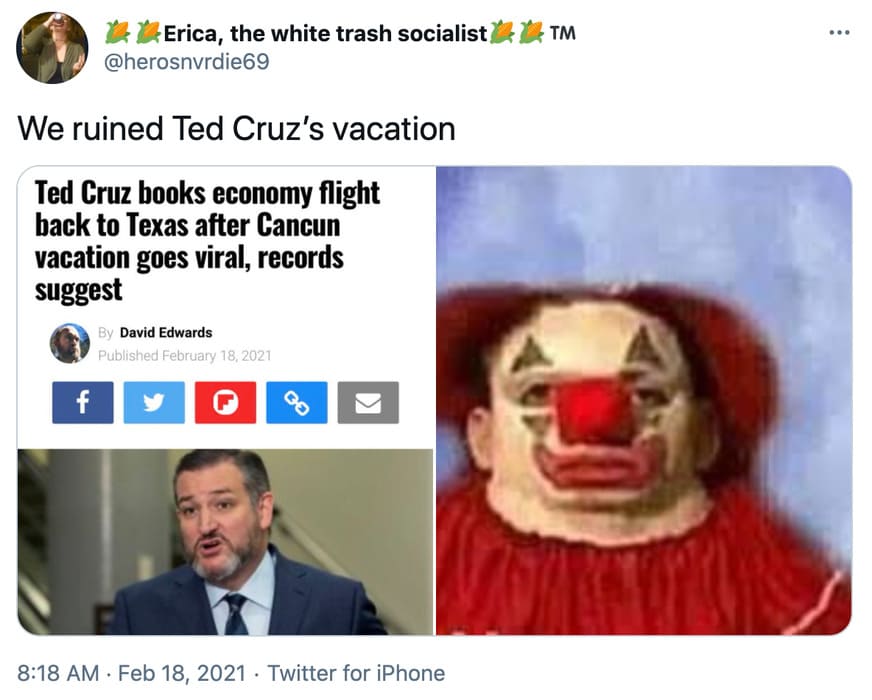 9.
10.
11.

12.
13.
14.
15.
16.
17.
18.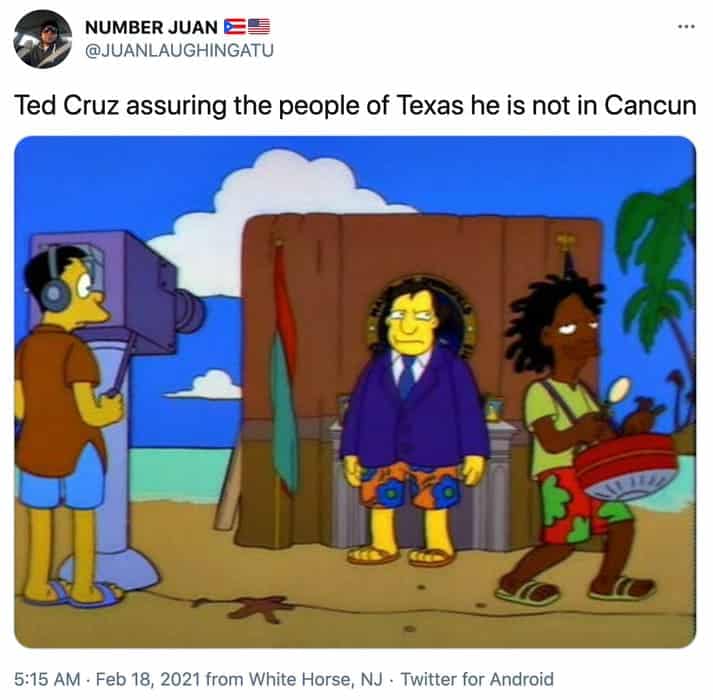 19.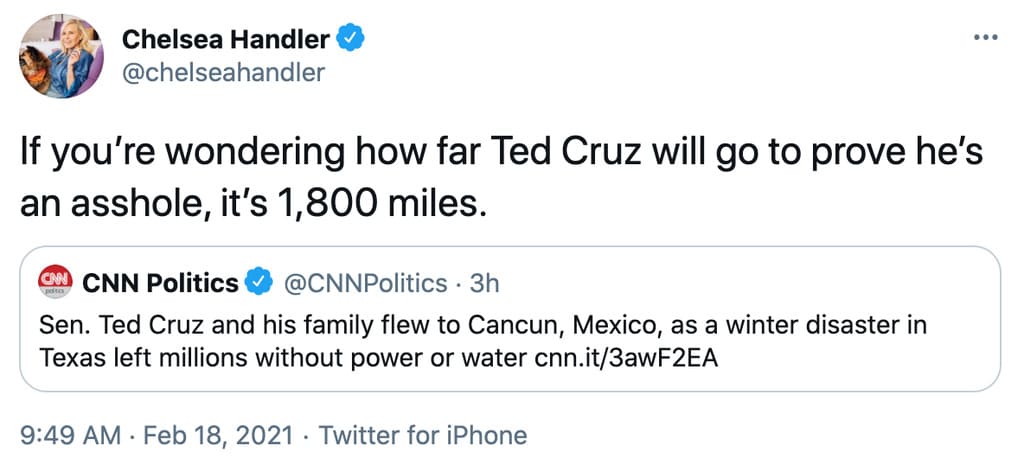 20.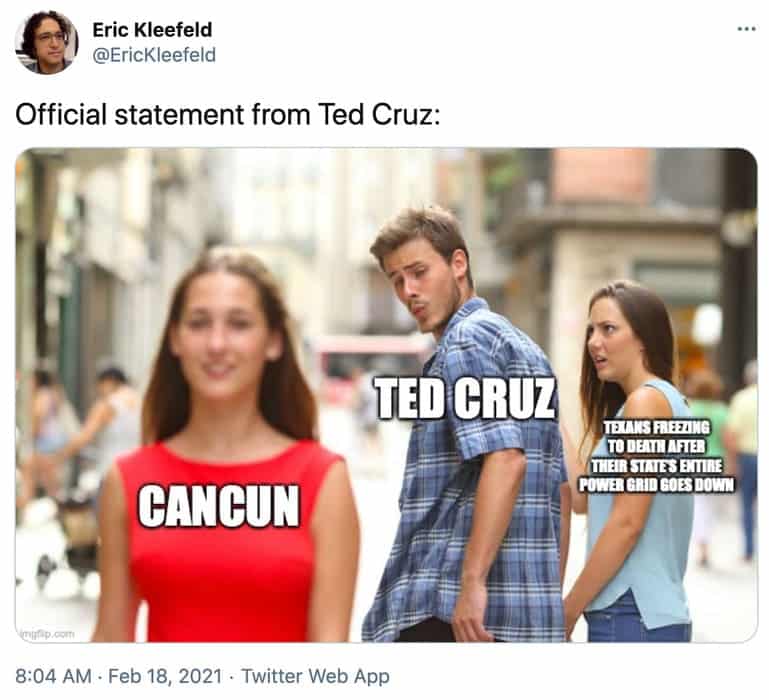 21.
22.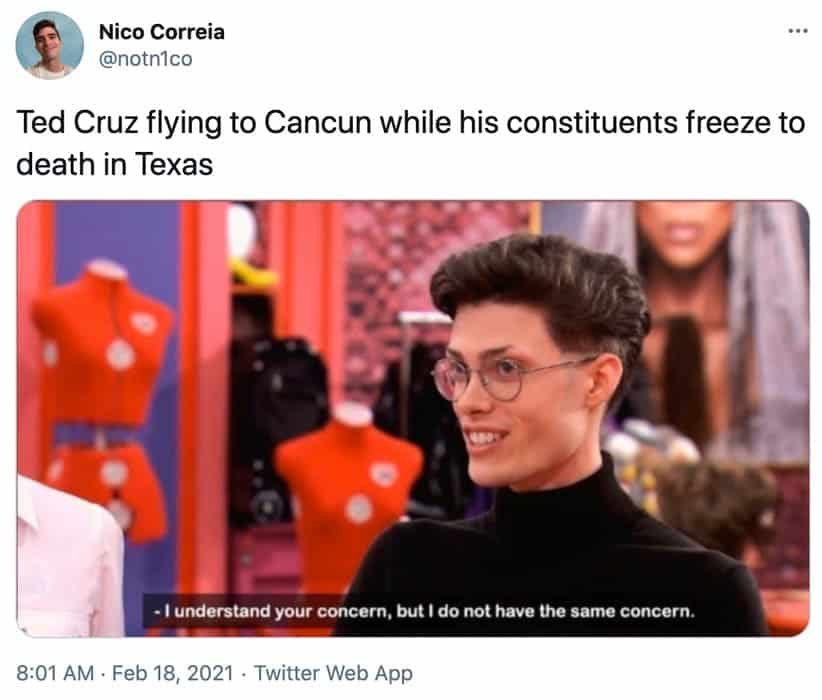 23.
24.
25.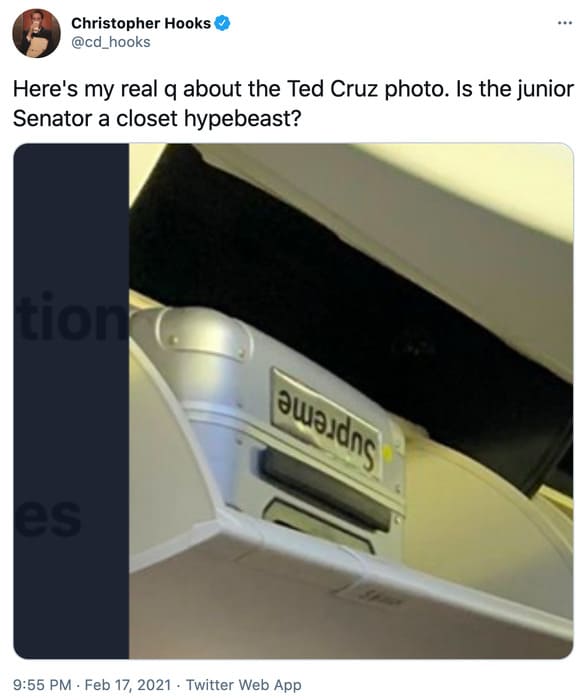 26.
27.
28.
29.
30.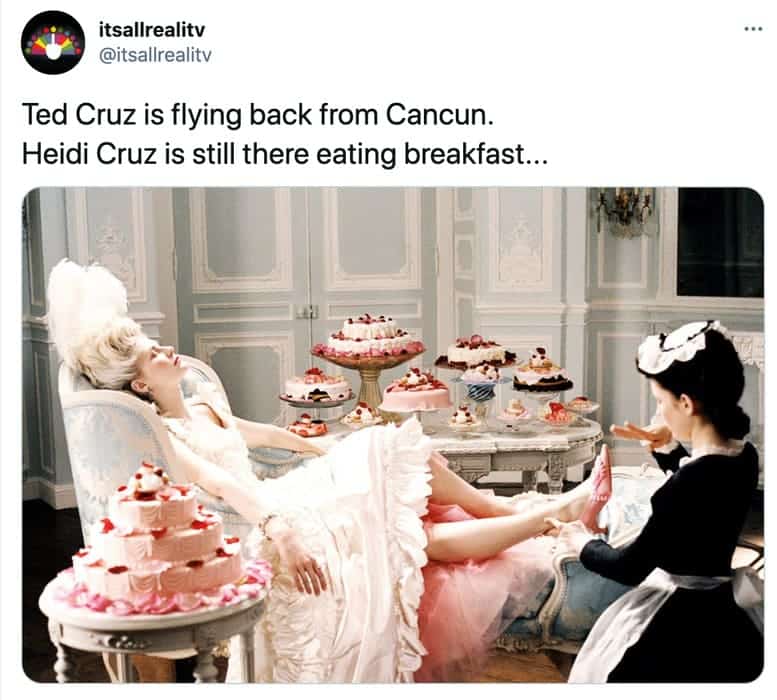 31.
32.
33.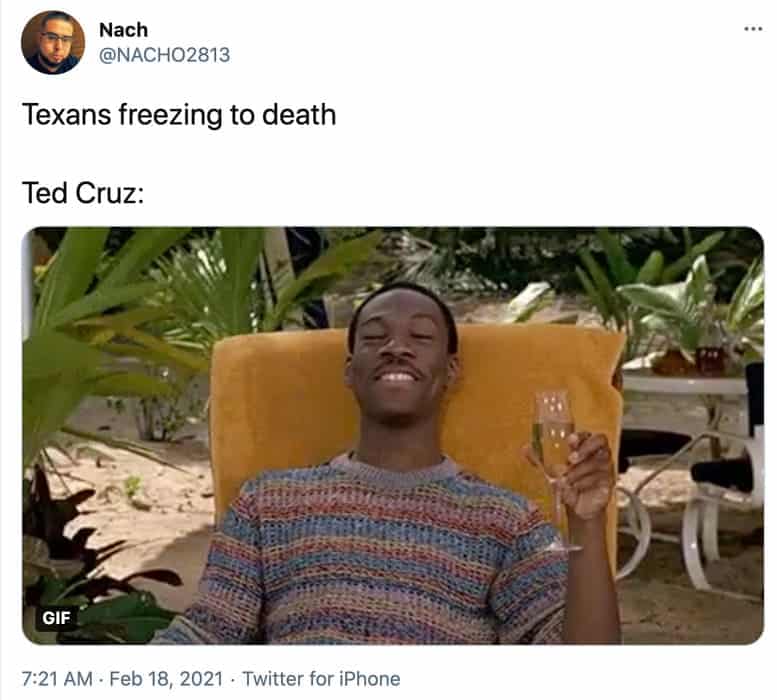 34.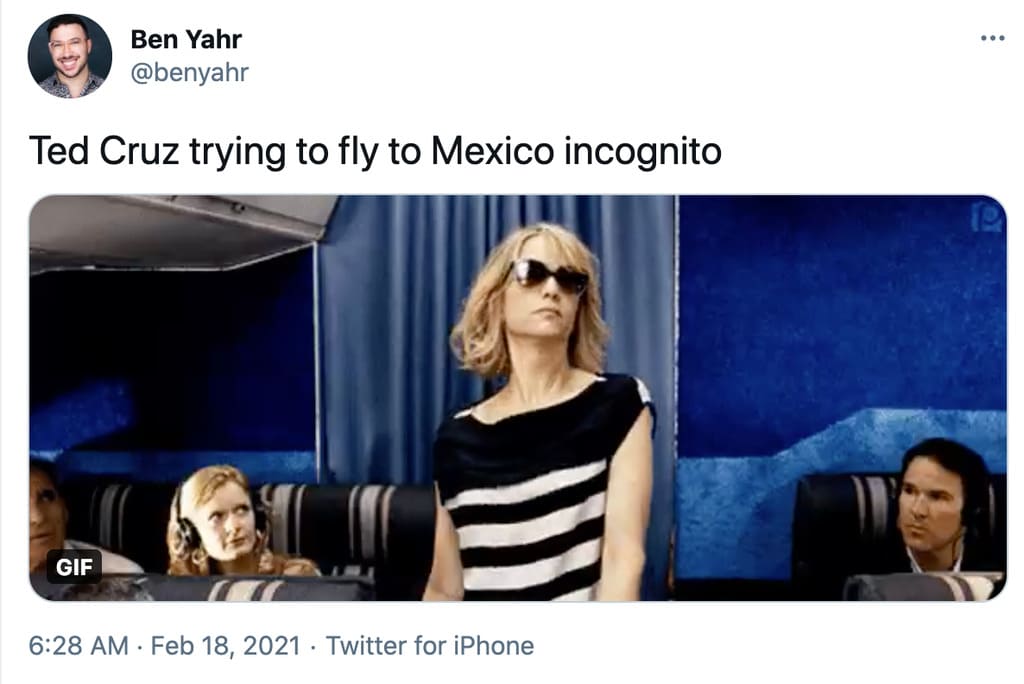 35.