The Best of Nextdoor Twitter account curates funny Nextdoor App posts people share online. It's full of all the hilarious and weird neighborhood drama you can imagine.
From mild vandalism to divorces, these funny Nextdoor App posts will make you feel better about your neighbors.
---
1. Cheesy Vandalism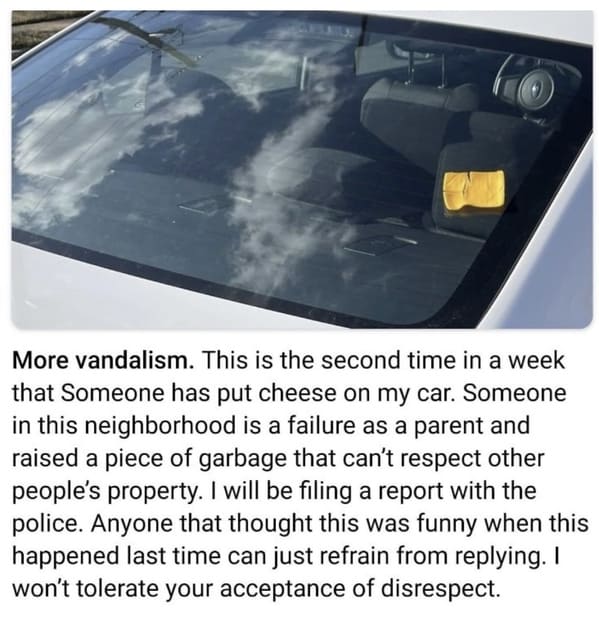 2. "Suspicious Behavior"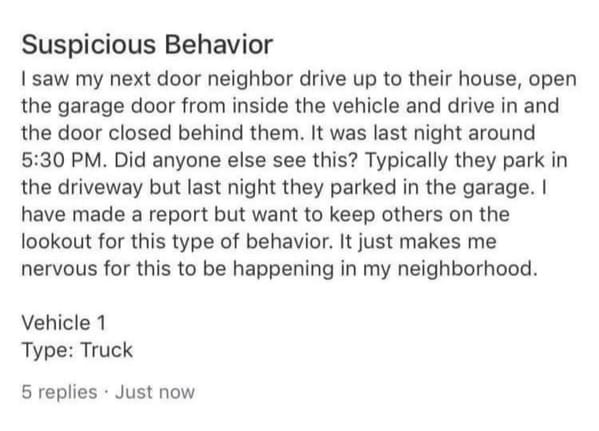 3. "Not Funny"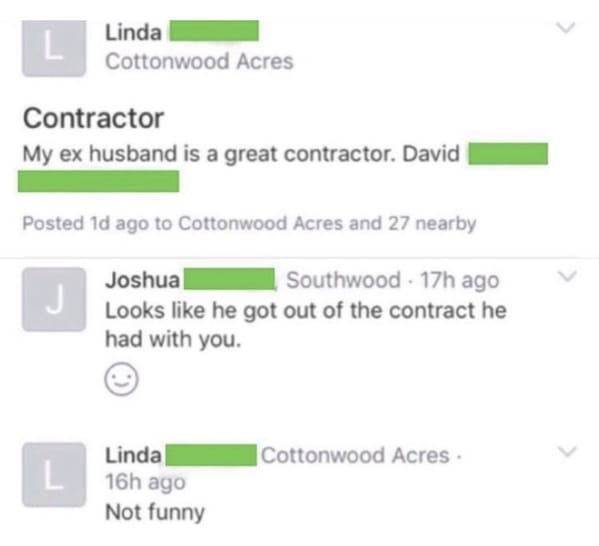 4. Could you be more specific, please?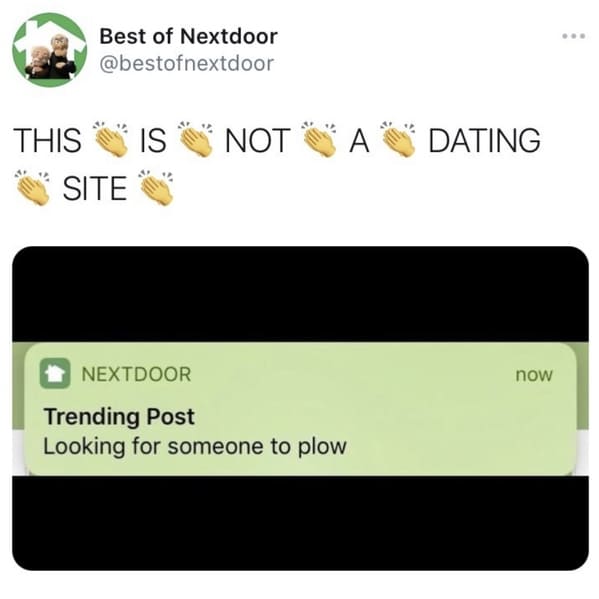 5. Whose shoes?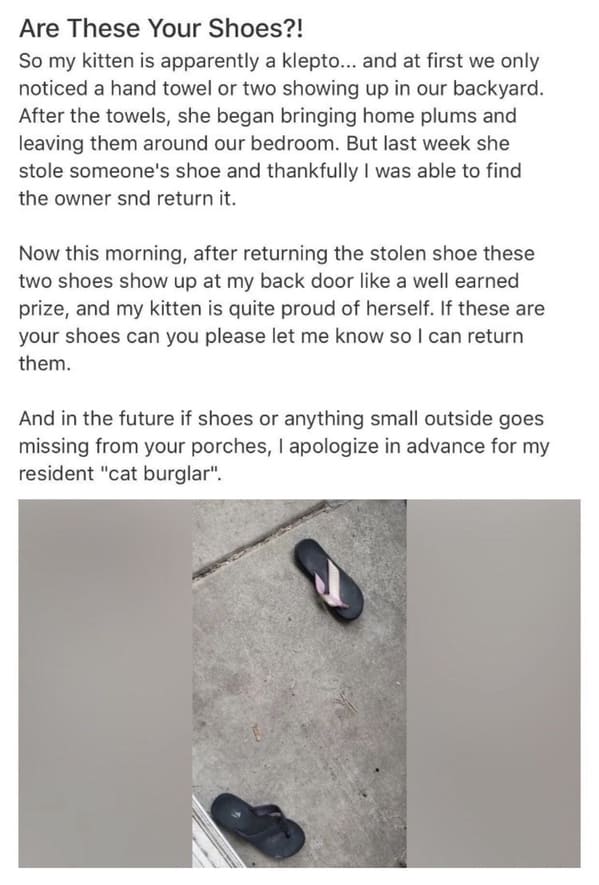 6. We have an update!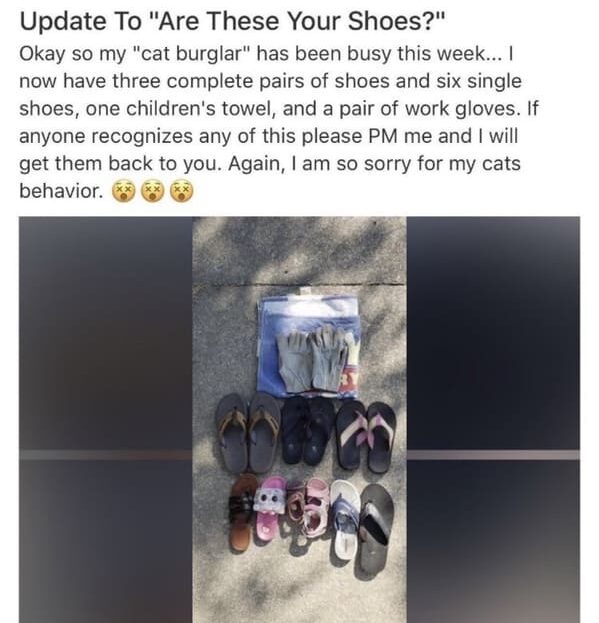 7. Awkward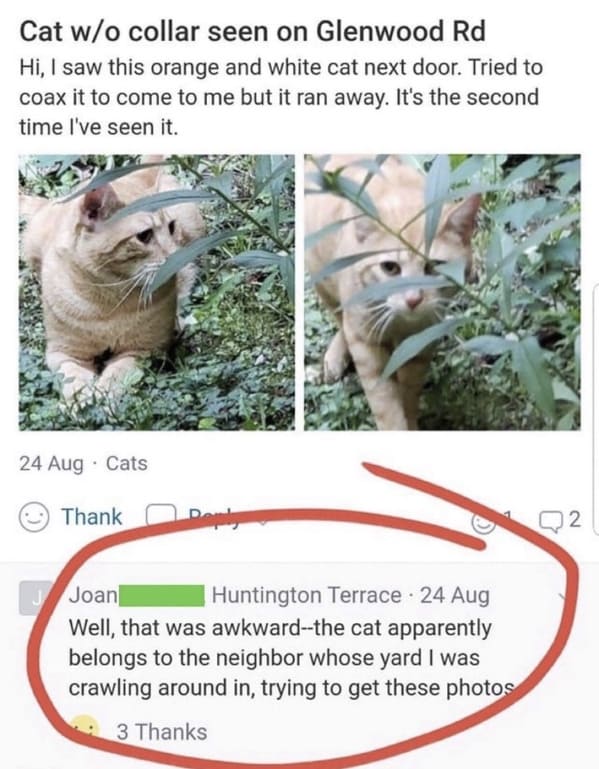 8. Wait, so the dog is not included?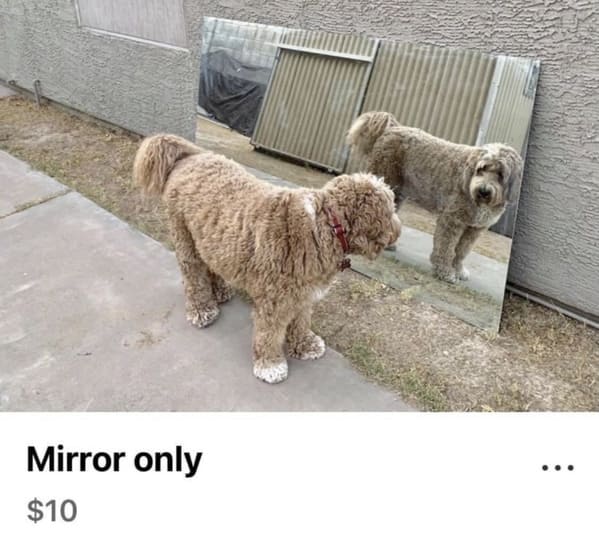 9. Me too.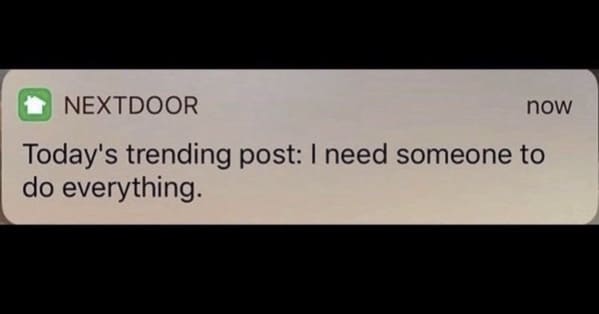 10. Rabbit eggs?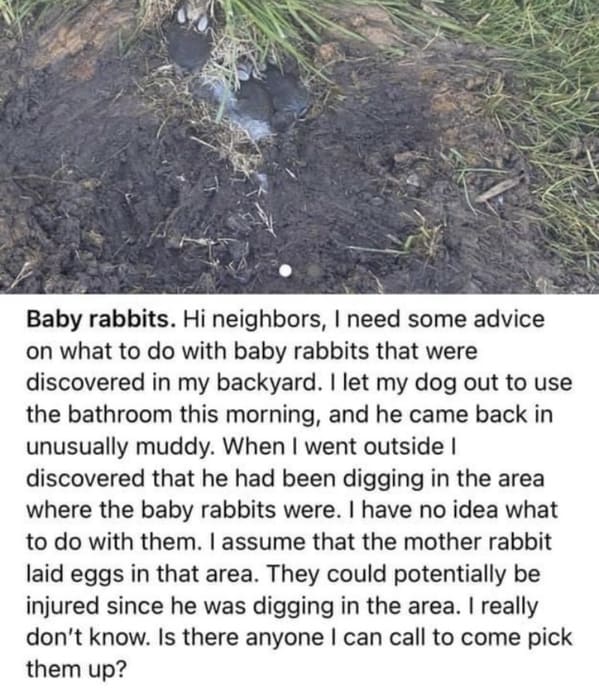 11. #ElbowBump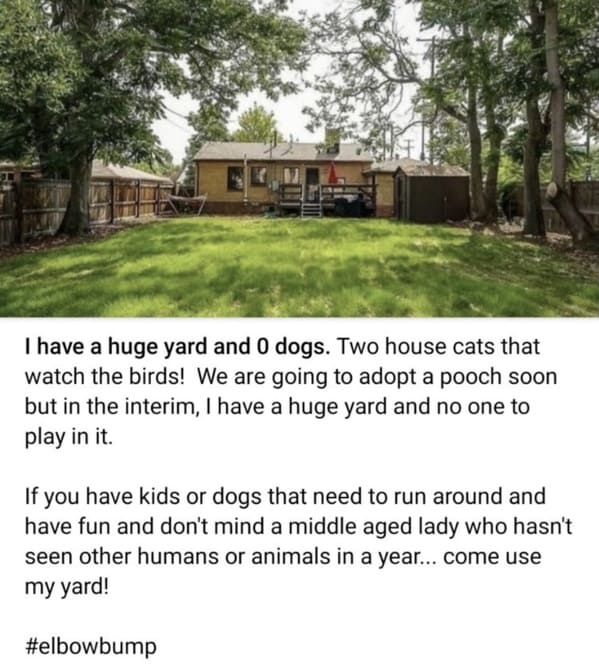 12. Nextdoor App Is Not A Dating Site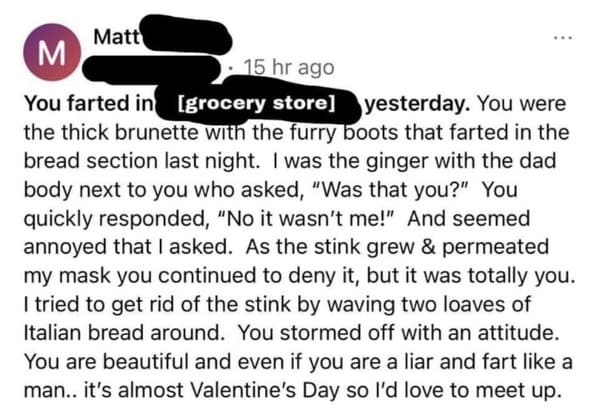 13. Oh, Linda.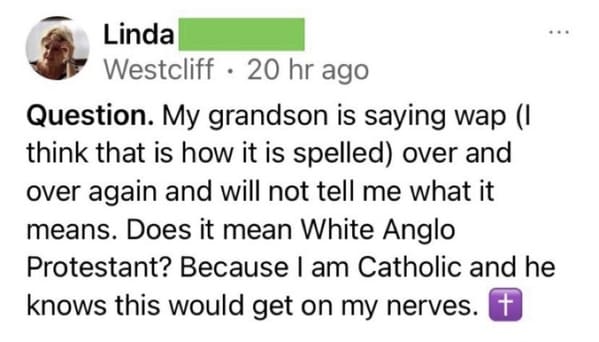 14. Nice try, Ryan.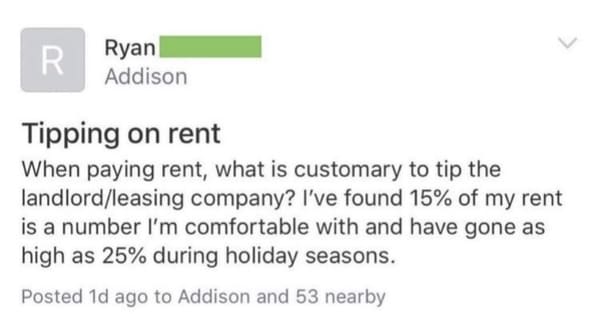 15. I wasn't ready for this.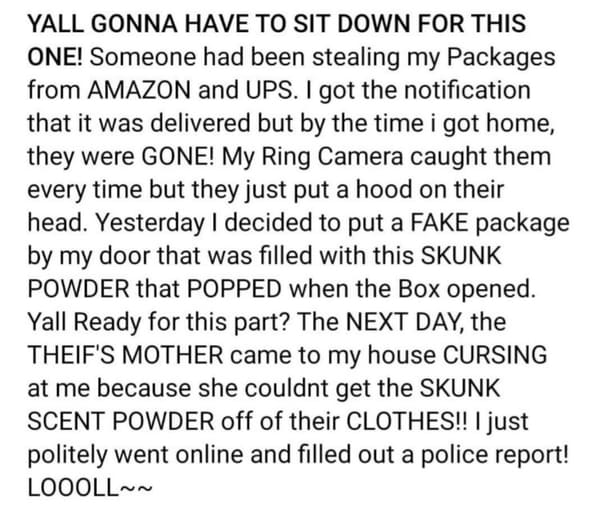 16. I'm no lawyer but I believe this is illegal…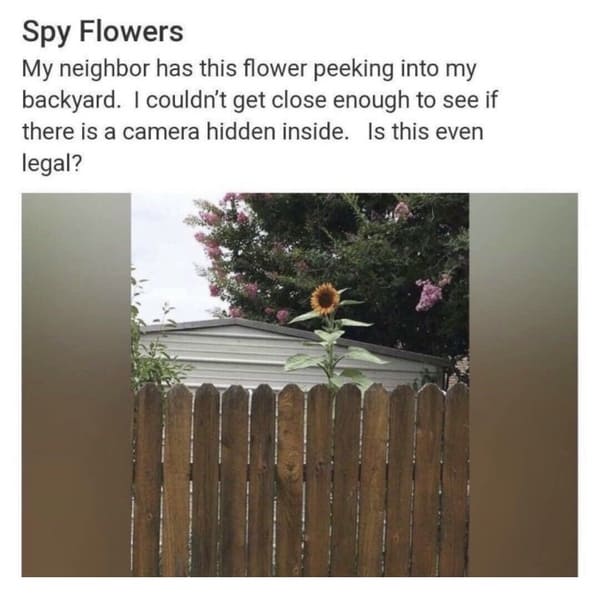 17. Ouch.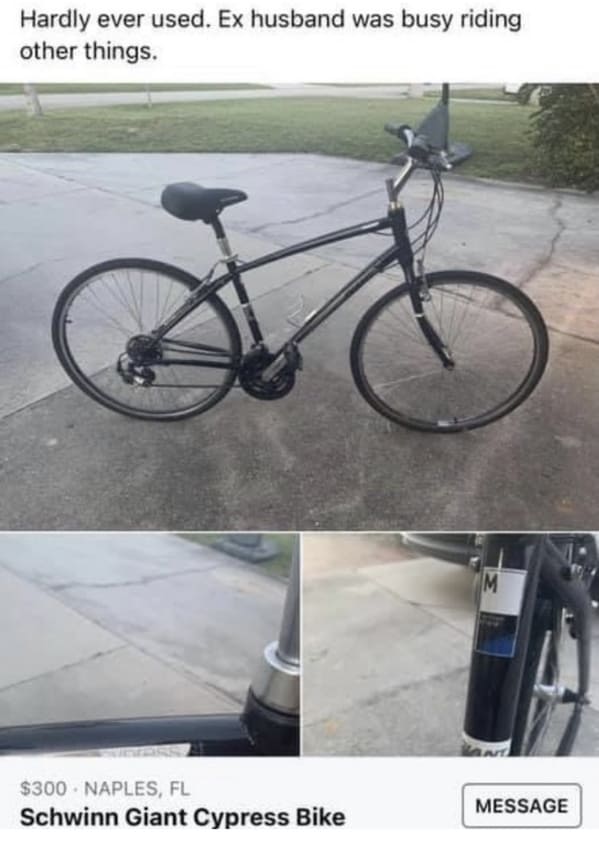 18. Once again.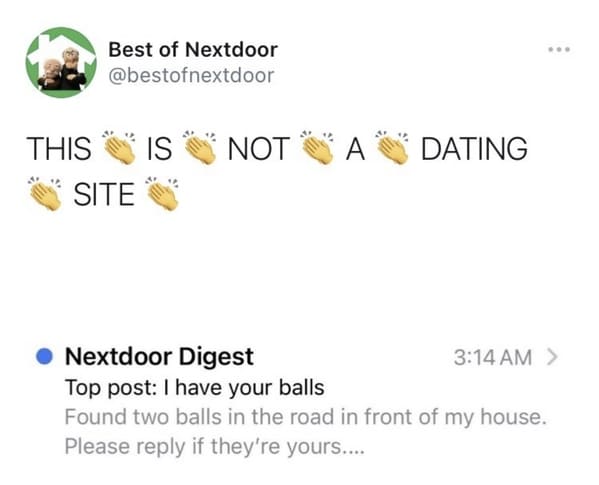 19. The crows are doing what with the bagels?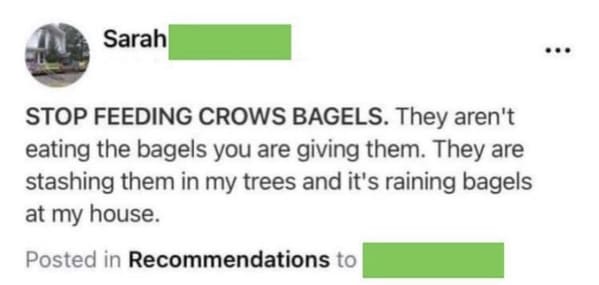 20.Neighborhood sandwich ferry.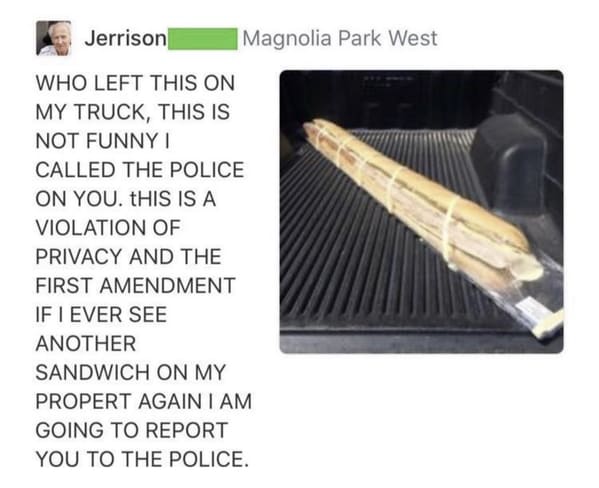 21.