A librarian shared some interesting library facts in a Twitter thread that makes me appreciate the work they do. If it weren't for the internet, I would have to go to the library to look up library facts or talk to a real librarian.
The library is a cornerstone of a healthy community. It provides access to information for everyone, especially those who need it.
As a kid, I would walk to the library to find books, movies, and study. It was one of the only places you could get in trouble for talking too loud. According to the librarian in this thread, libraries aren't quiet anymore. She explains, "They're community hubs now. They may have quiet study areas but most libraries are bustling with activity."
Now I have to go get a library card. I'm still going to whisper the whole time I'm there, though.
---
1.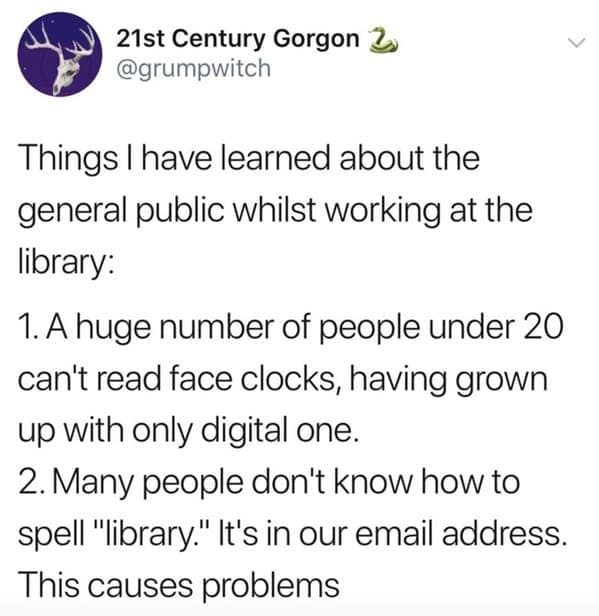 2.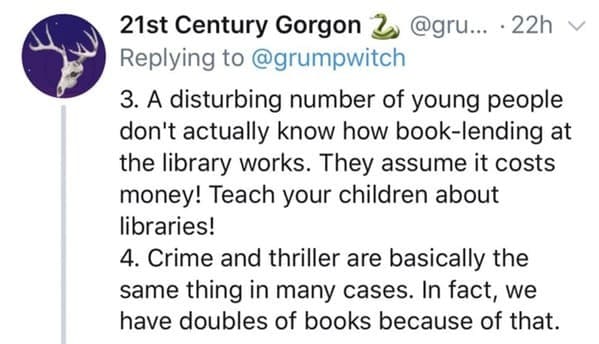 3.

4.

5.

6.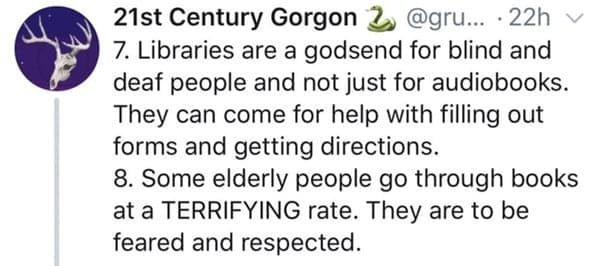 7.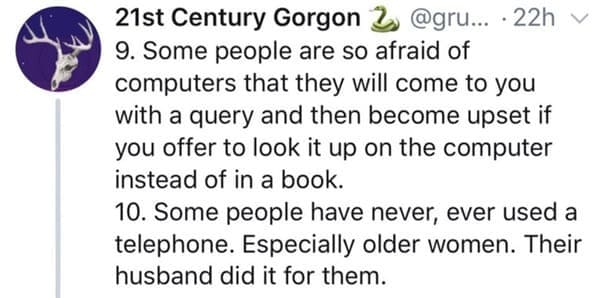 8.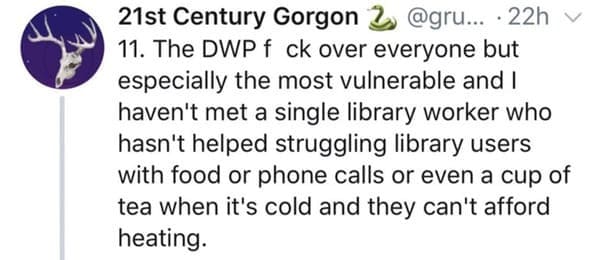 9.

10.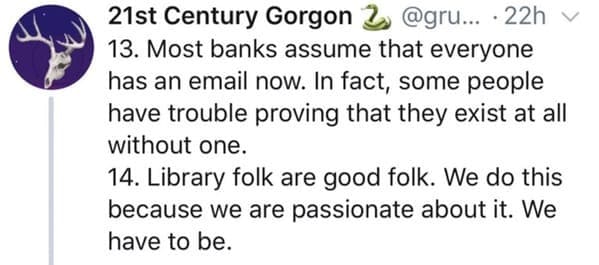 11.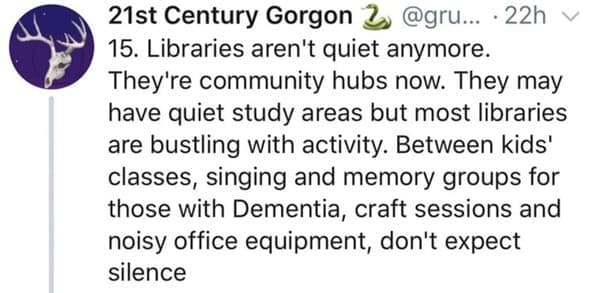 12.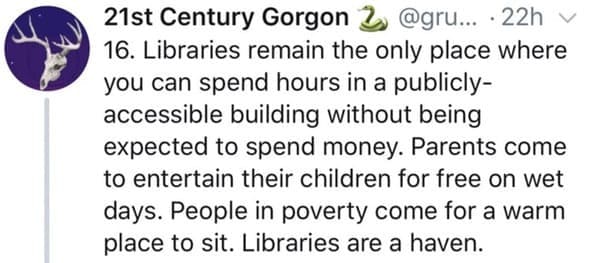 13.

14.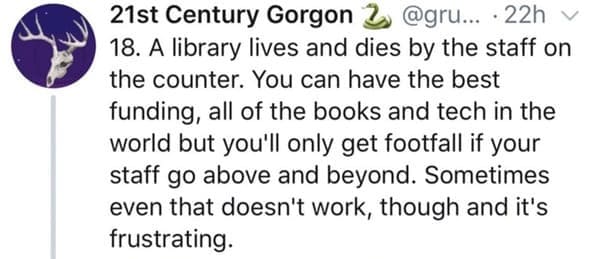 15.

16.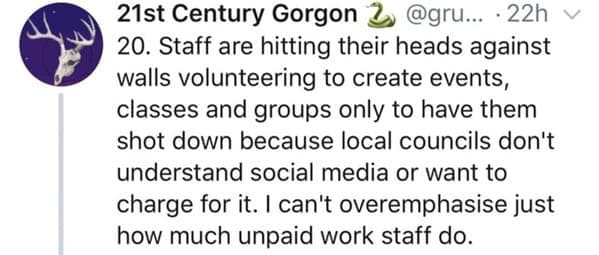 17.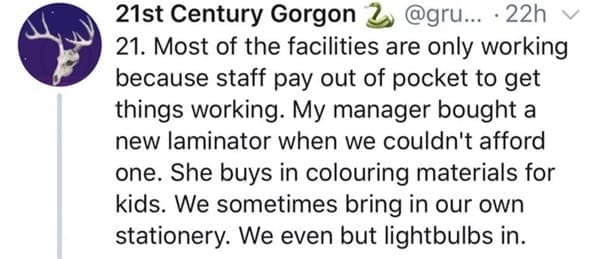 18.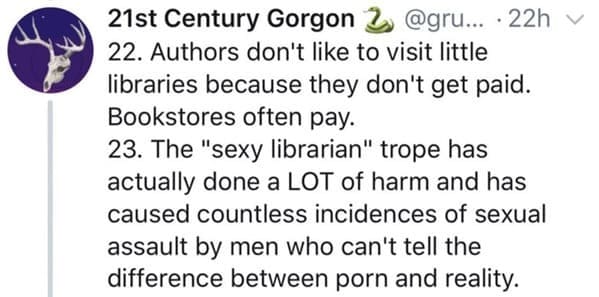 19.

20.

21.

22.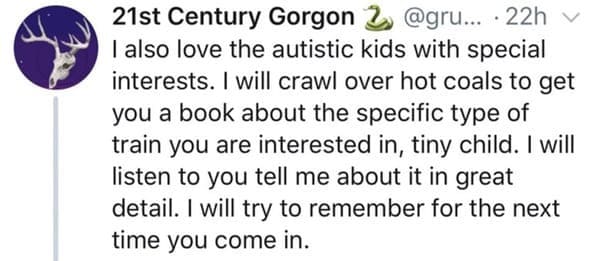 23.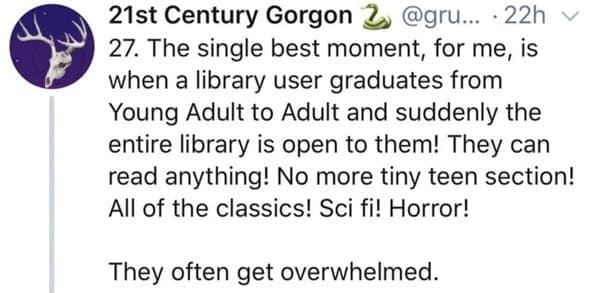 24.