I'm not 40 yet, but I can see it on the horizon and I already relate to a lot of these "Welcome to your 40s" tweets more than I want to admit. I remember as a kid thinking 40 was old, but now that I'm closer to it, I found out that I was right.
Okay, it's not really that bad. After you hit your mid-20s, birthdays just come and go so it's just not as obvious that you're getting older. Then one night you decide to eat pizza after 8 pm and have to call off work the next day. Now I just keep a Costco-sized jug of Tums handy. I'm just waiting to find out when the bad hangovers kick in.
So if you're 40, just remember that there are a ton of people in their 50s and 60s who still have it worse. Once you get there then I don't know what to tell you.
Getting older sucks but t least you're not alone. These funny "Welcome to your 40s" tweets will cheer you up. Just try not to throw your back out while laughing.
Welcome To Your 40s
---
1.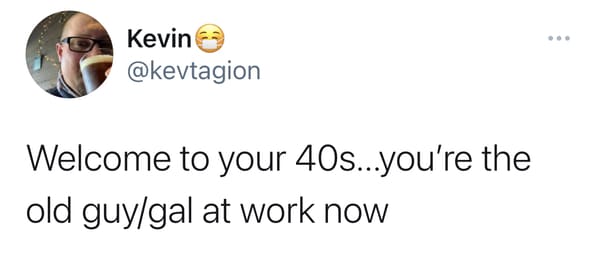 2.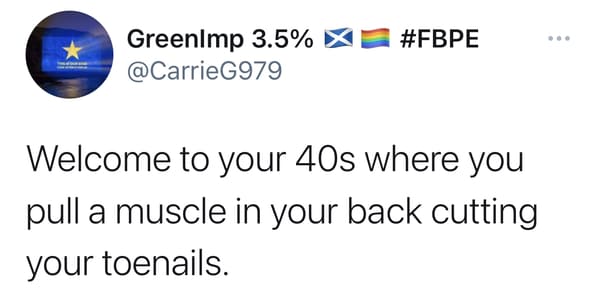 3.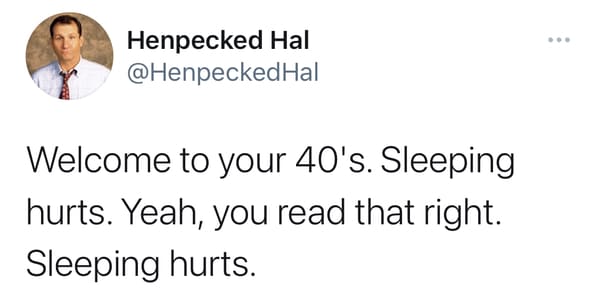 4.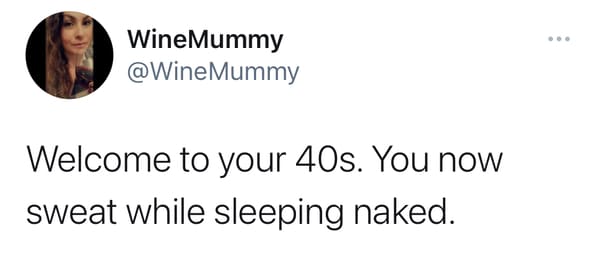 5.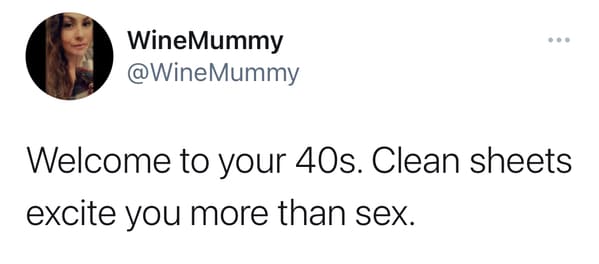 6.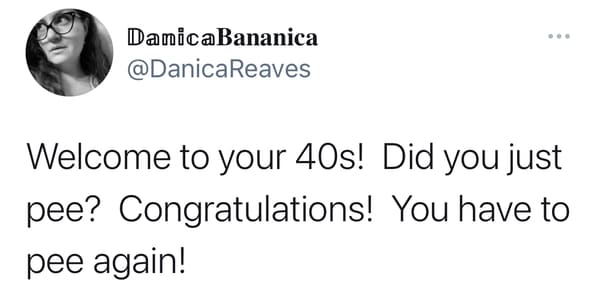 7.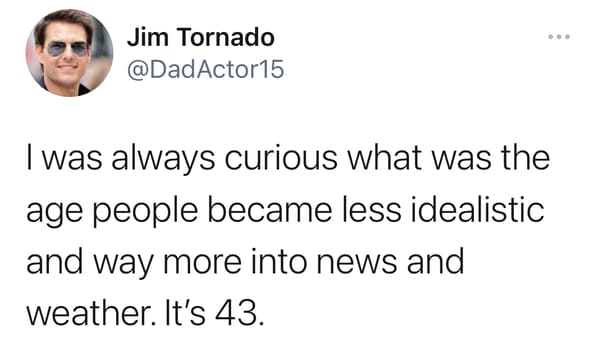 8.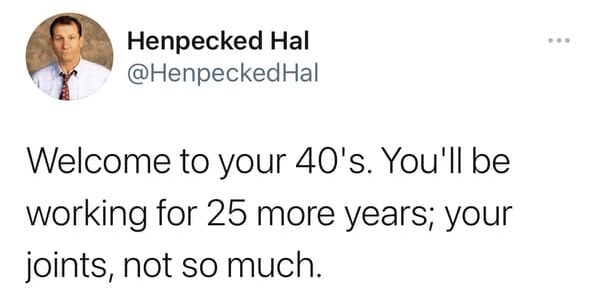 9.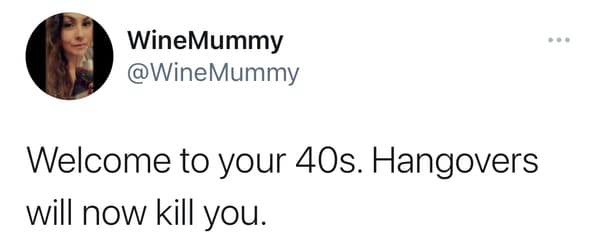 10.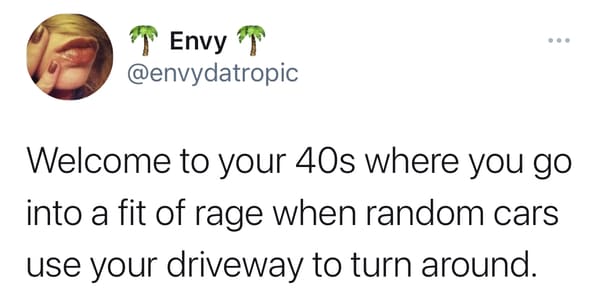 11.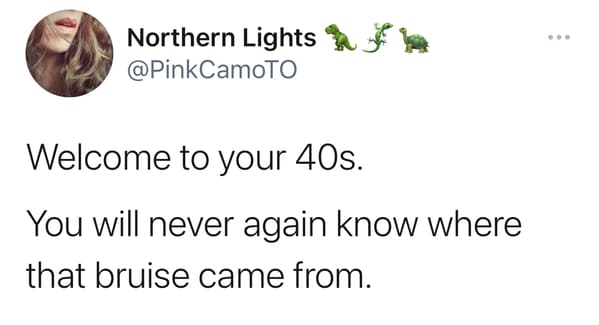 12.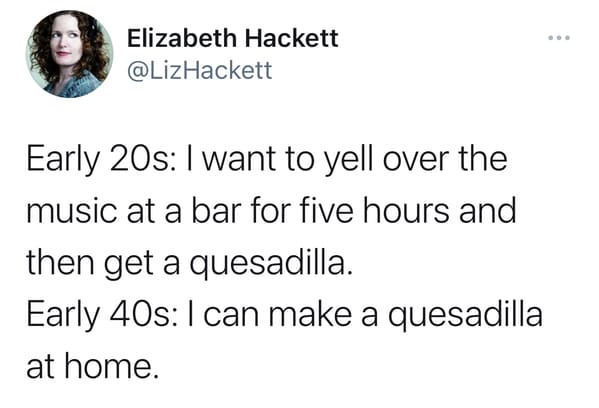 13.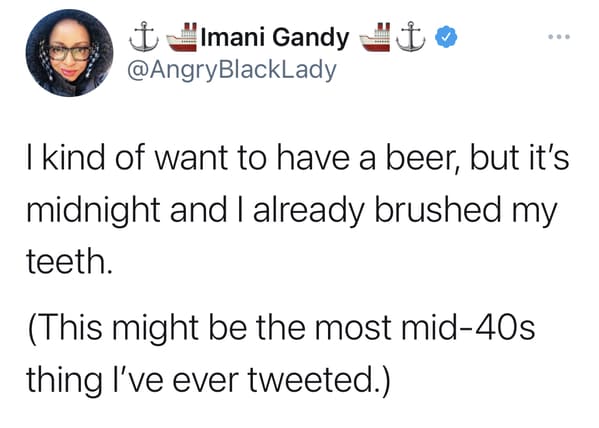 14.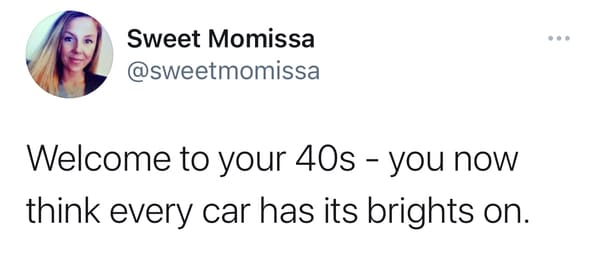 15.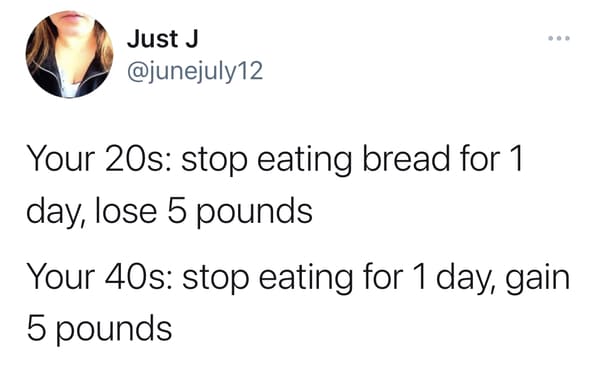 16.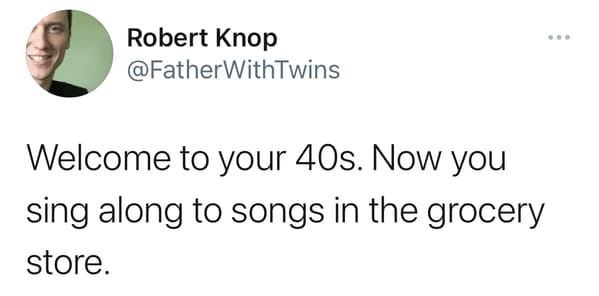 17.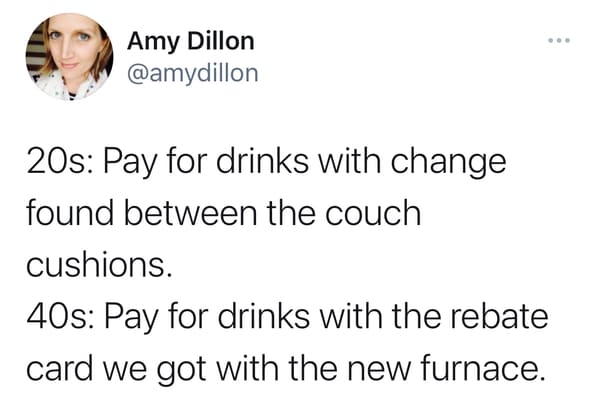 18.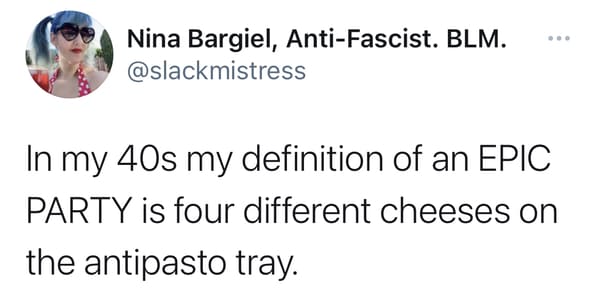 19.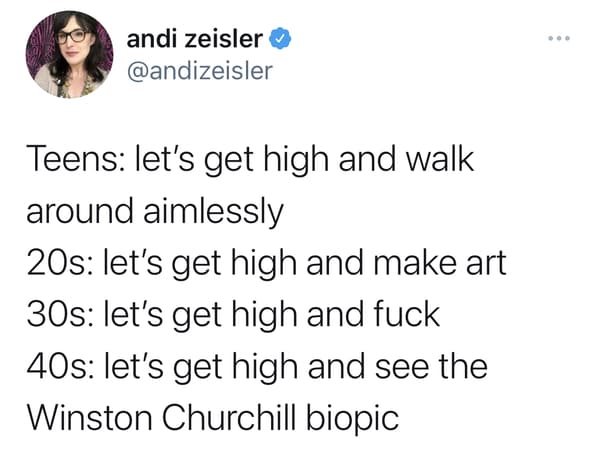 20.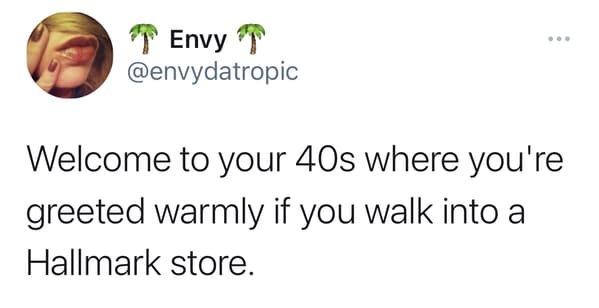 21.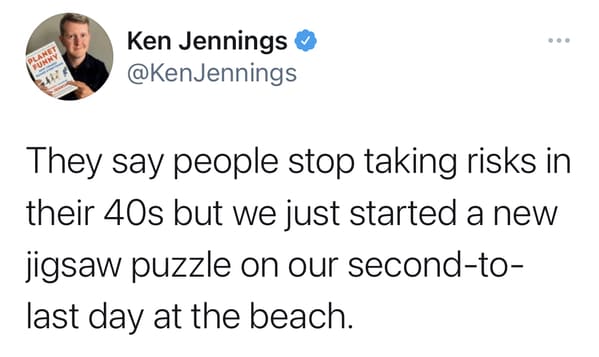 22.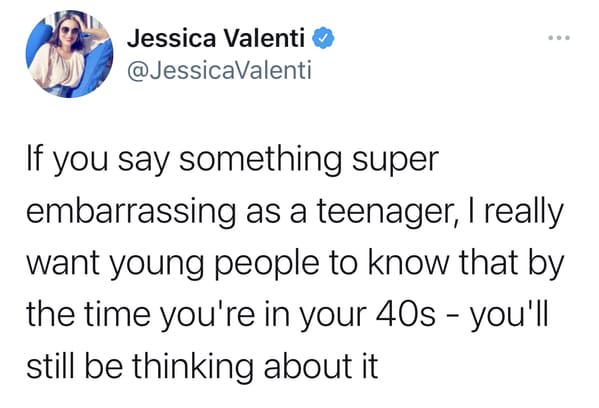 23.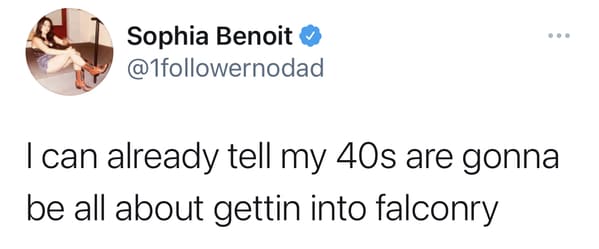 24.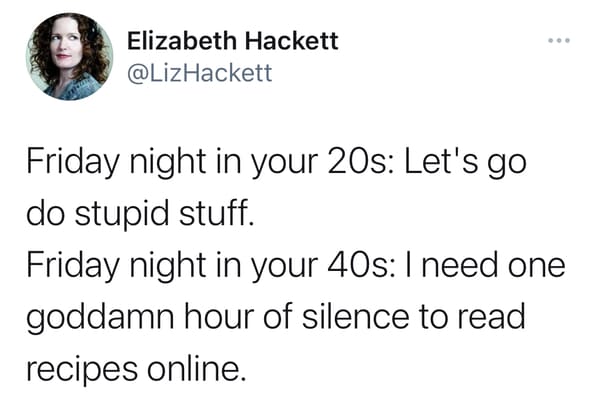 25.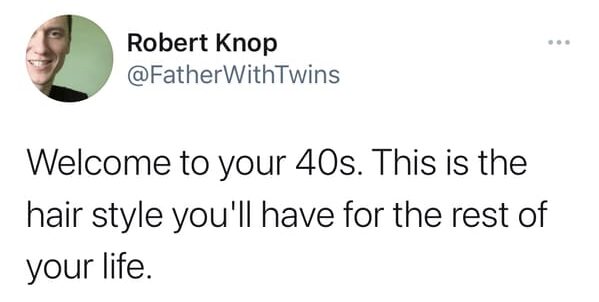 h/t