It's been announced that Yahoo Answers is shutting down next month and people are lamenting the news by sharing some of their favorite dumb questions and answers from the site.
Before Google and the modern-day internet, Yahoo Answers was where you went to ask the question that you didn't have the guts to ask another person out loud. Too bad we didn't know back then that these questions would live on forever for us to enjoy to this day.
That being said, we have some of the most memorable questions and best responses to the somber news about Yahoo Answers shutting down.
---
1.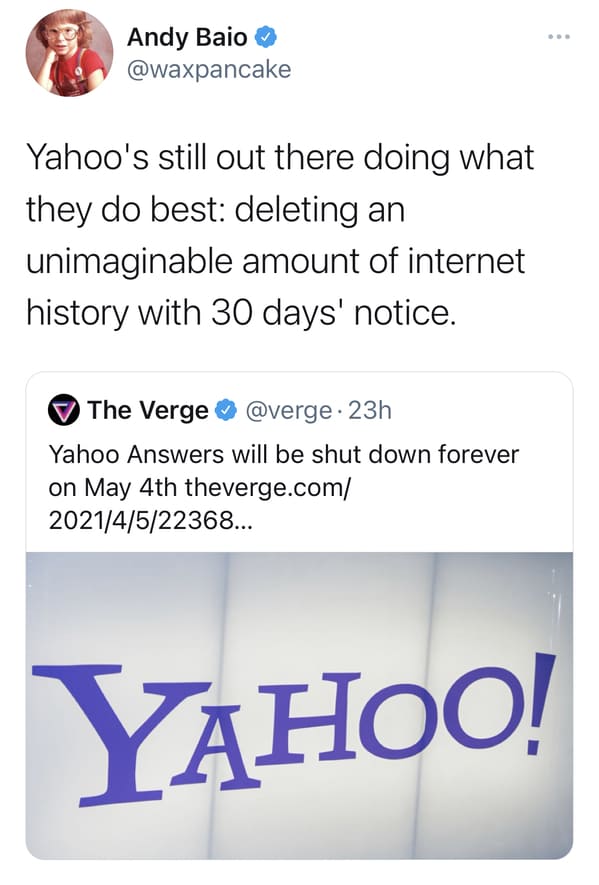 2.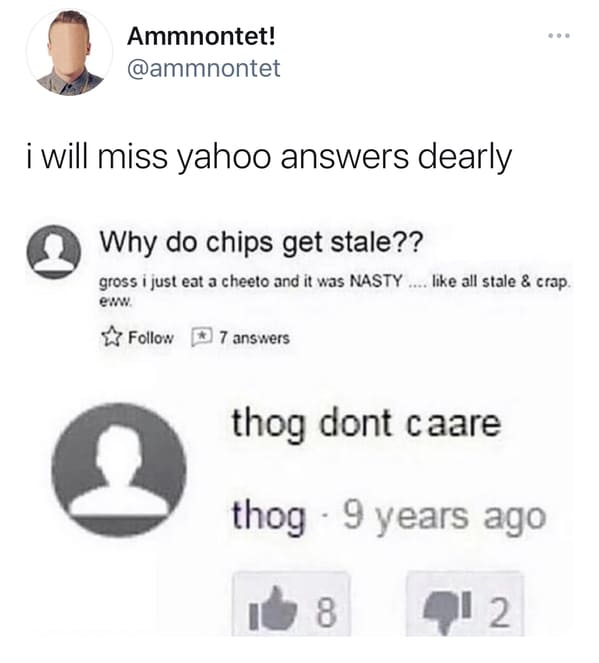 3.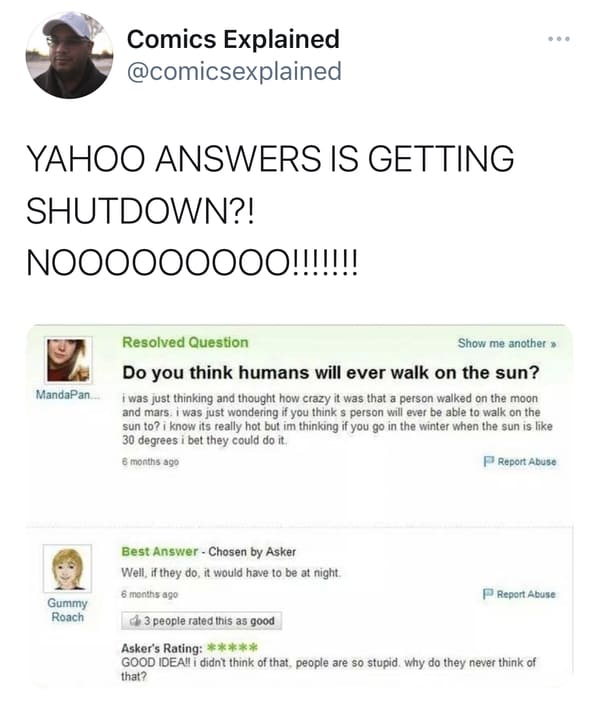 4.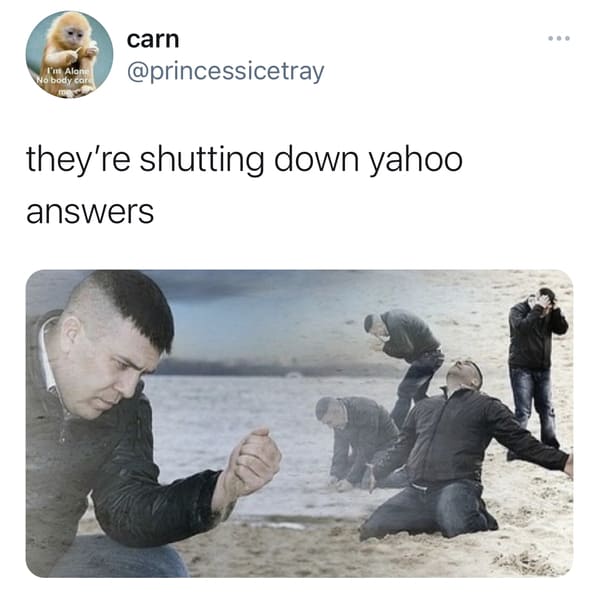 5.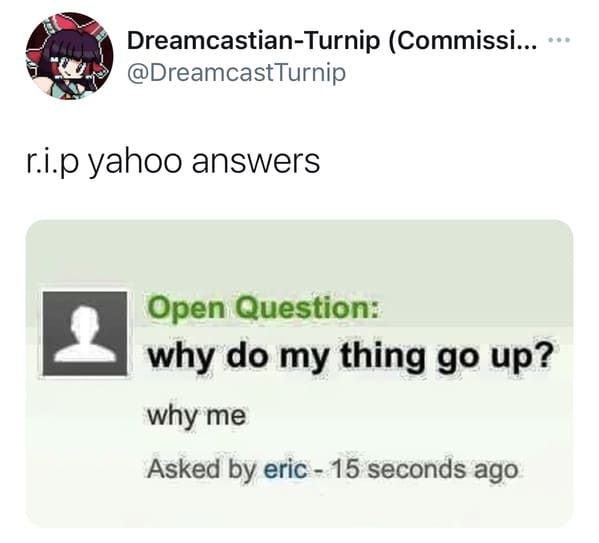 6.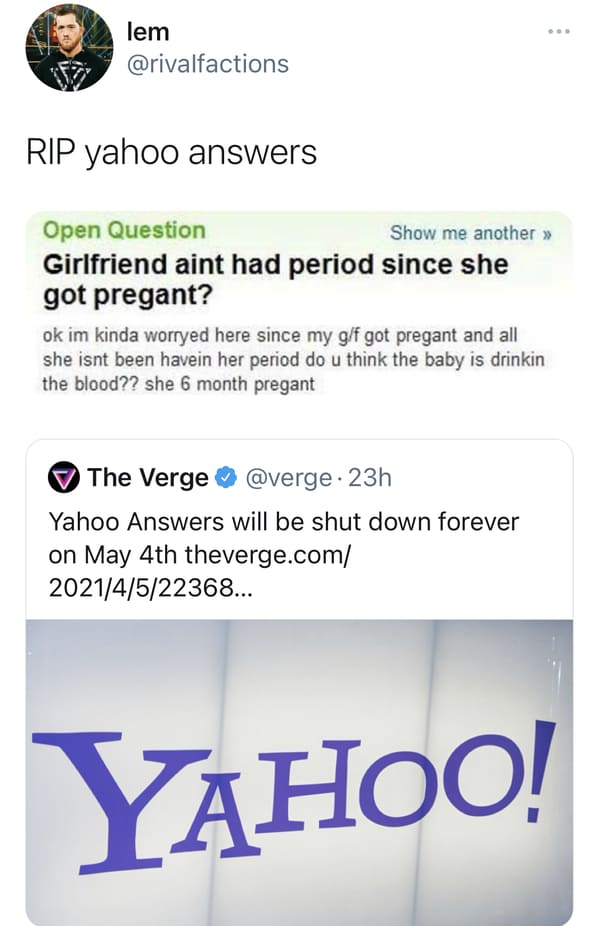 7.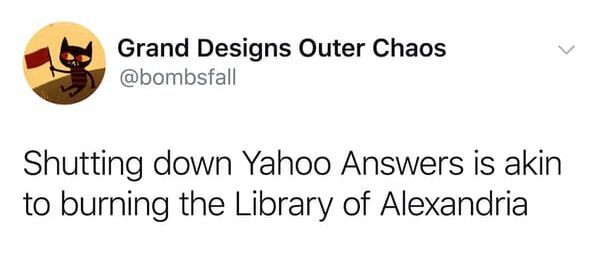 8. Here are some gems from Yahoo Answers that we will always have to look back on.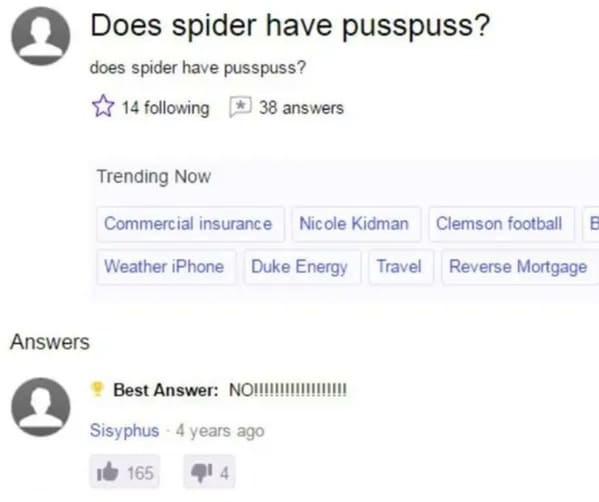 9.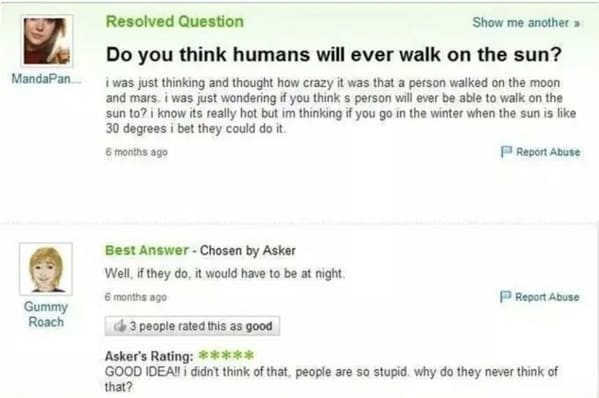 10.

11.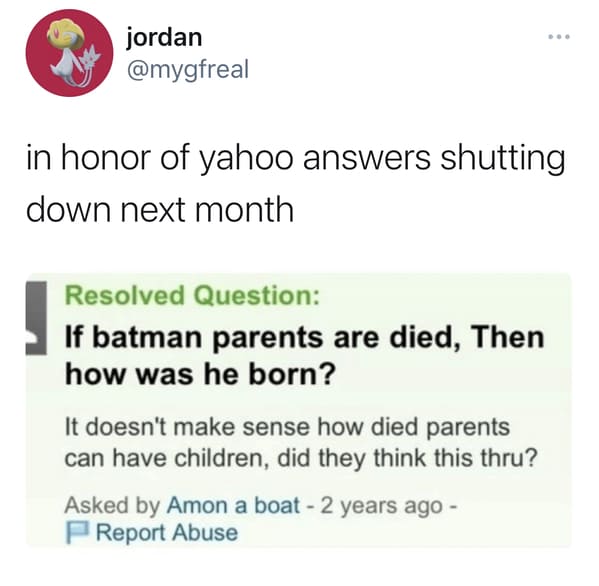 12.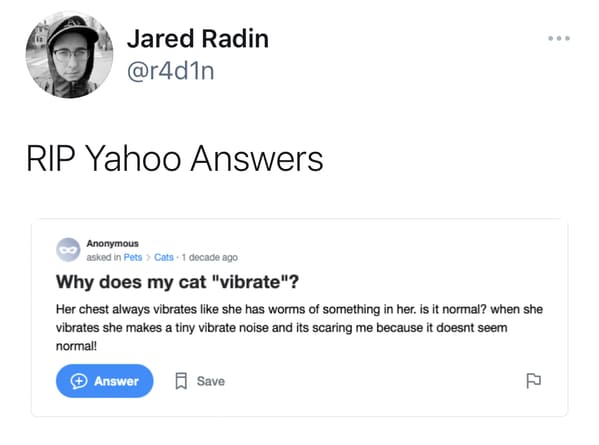 13.

14.

15.

16.

17.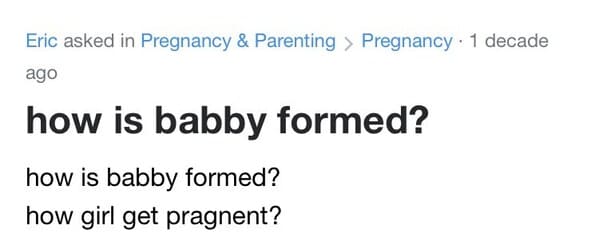 18.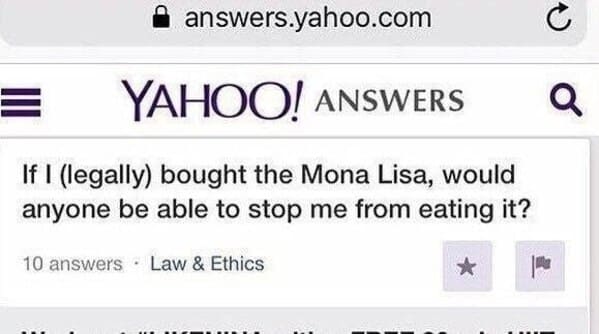 19.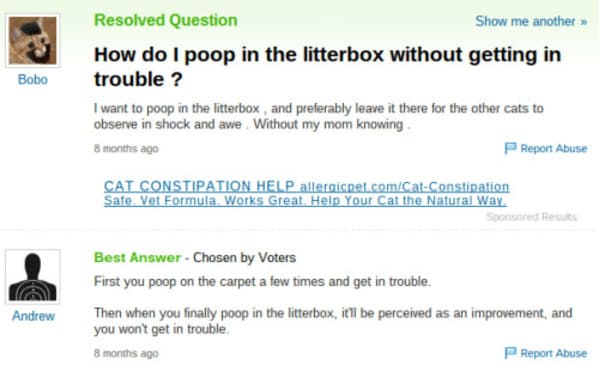 20.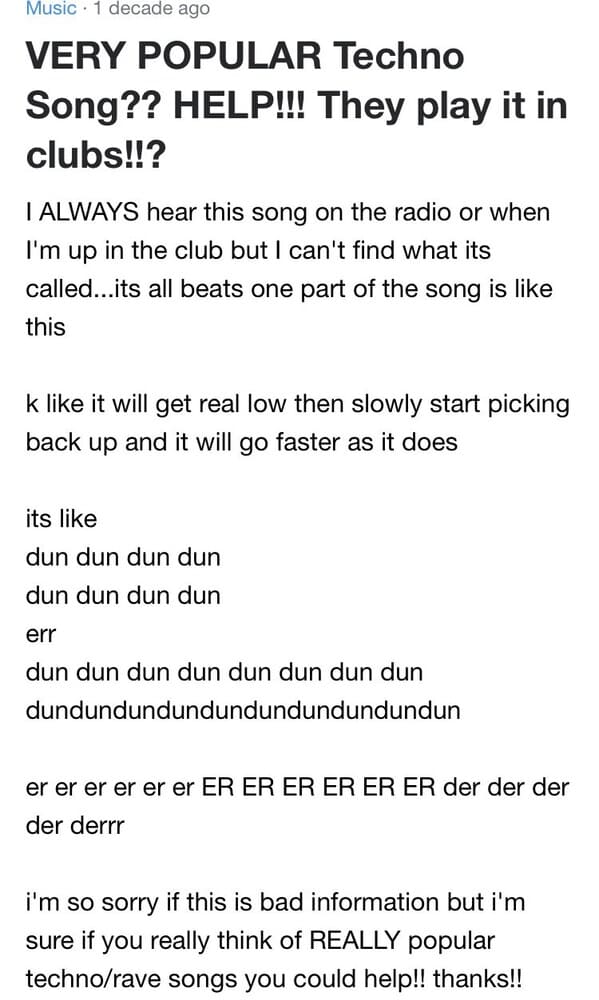 21.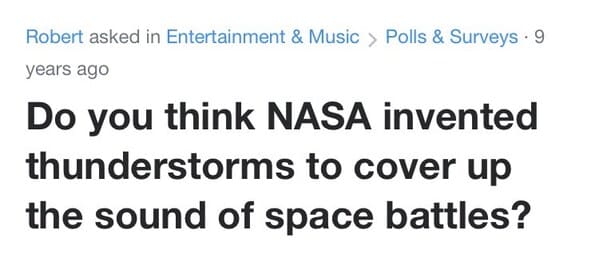 22.

23.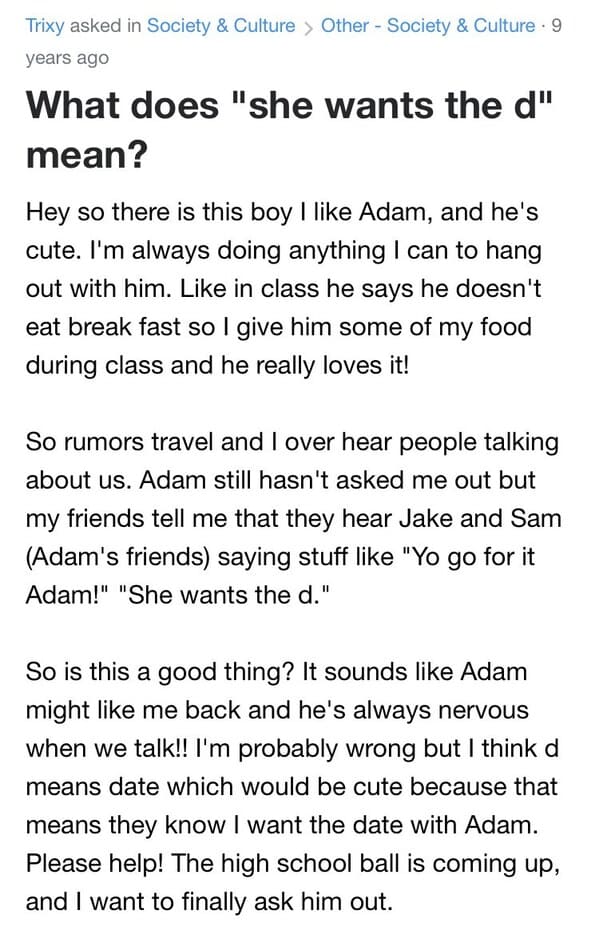 24.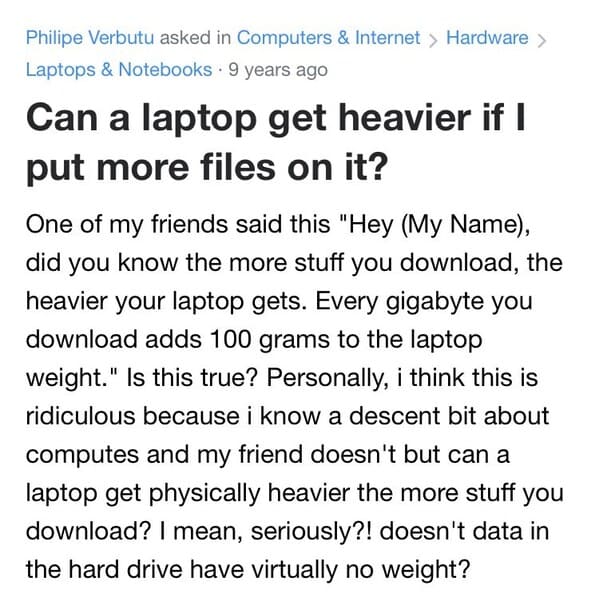 25.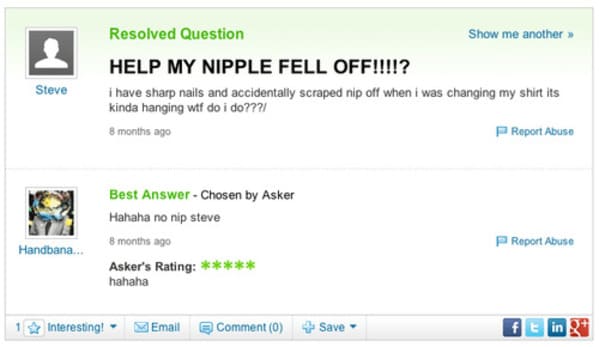 26.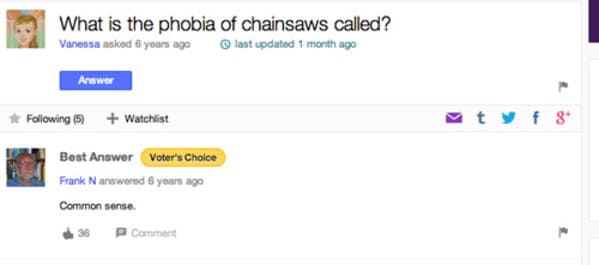 27.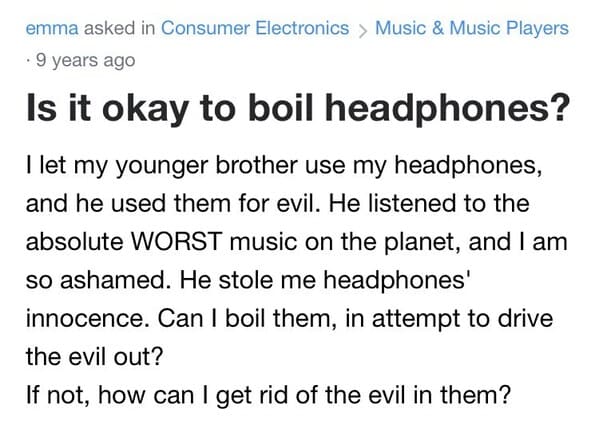 28.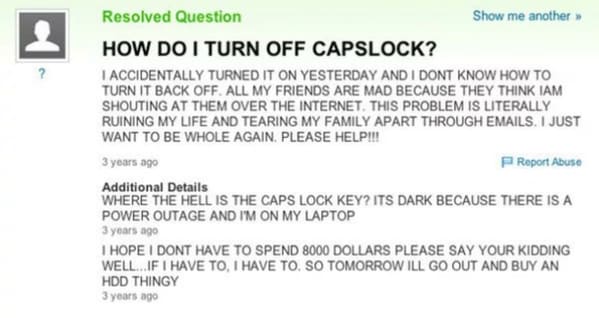 h/t