There are two types of people in this world. Apple Maps users and Google Maps users. Both love to roast each other but most recently, Apple Maps took a beating on Twitter.
It's hard to go anywhere without using a GPD. One of my favorite games is to try and beat the estimated arrival time that Apple Maps is predicting. One time I beat them by 10 minutes then Apple Maps cheated and just changed the time before my eyes. They deserve these roast jokes.
I like to use it to estimate traffic but when Apple Maps is wrong, there's no one I hate more. I've even threatened to go back to Google Maps if they don't get their act together.
These Apple Maps Twitter jokes will make you feel better about any time your GPS has failed you. At least we don't have to use MapQuest anymore.
---
1. This is the tweet that started it all.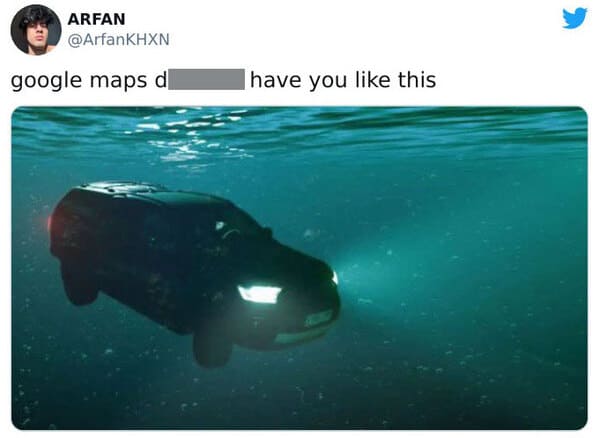 2.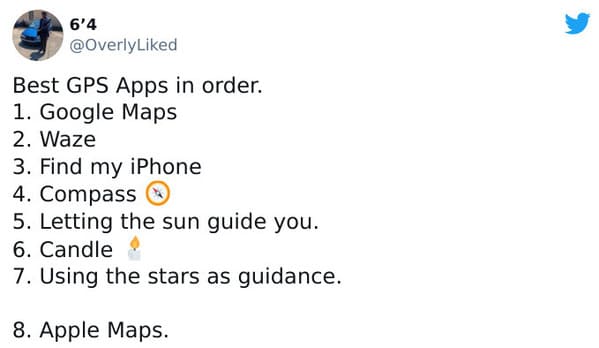 3.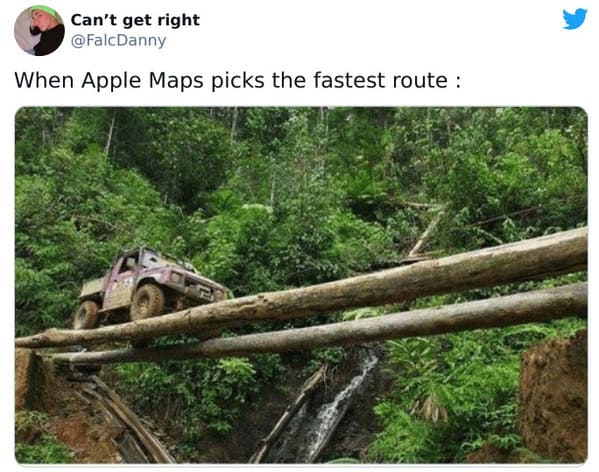 4.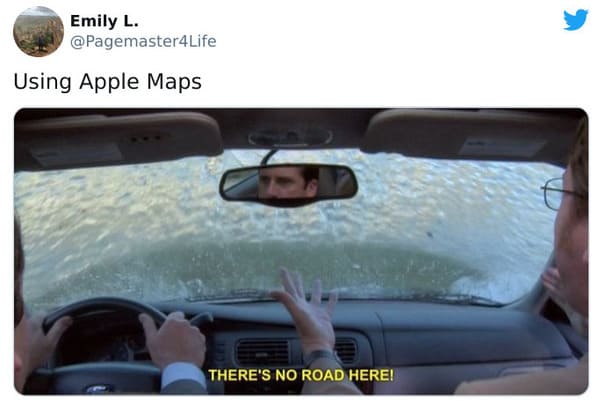 5.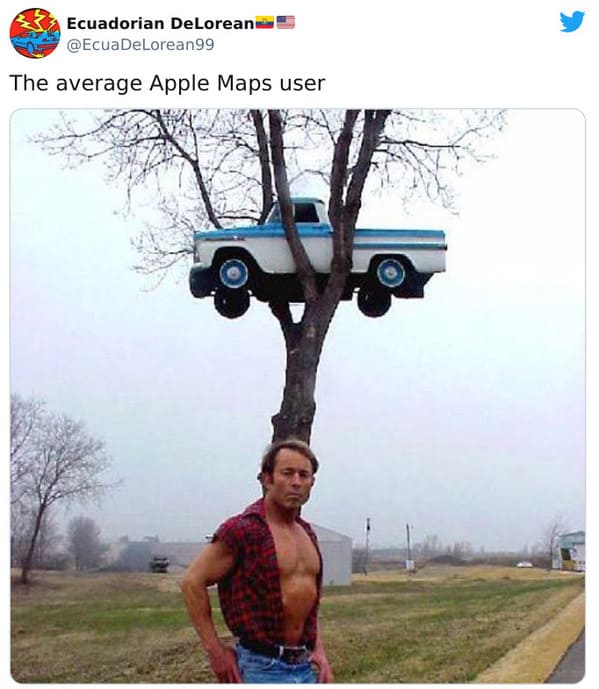 6.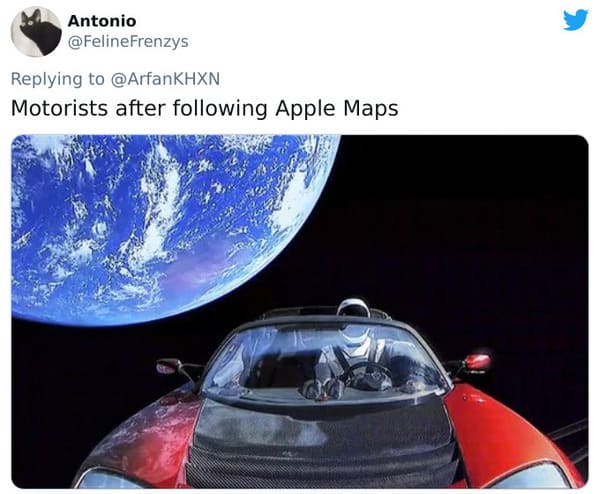 7.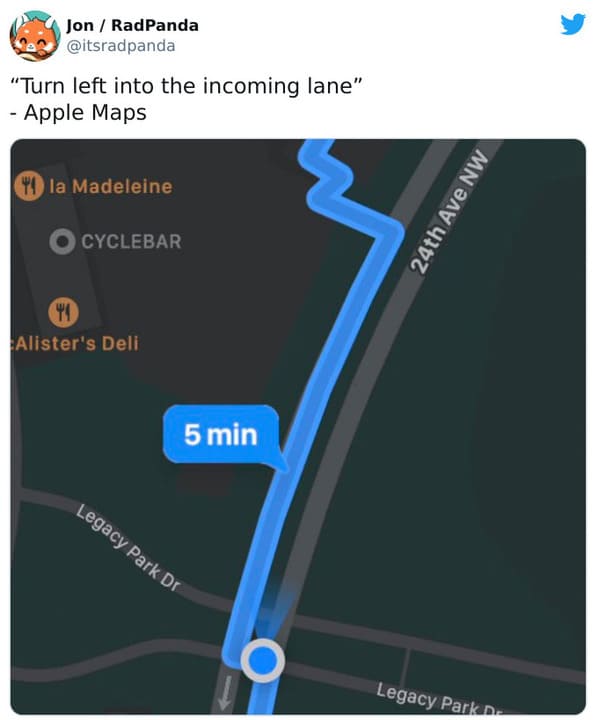 8.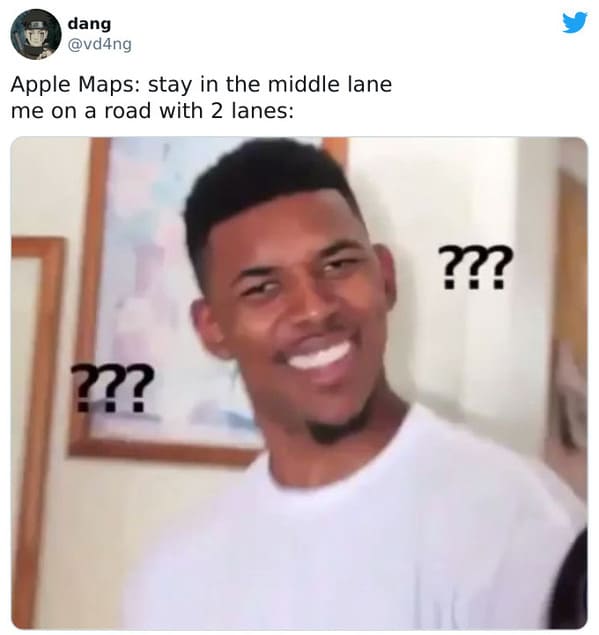 9.

10.

11.

12.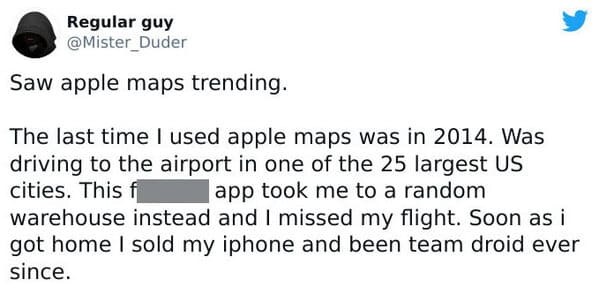 13.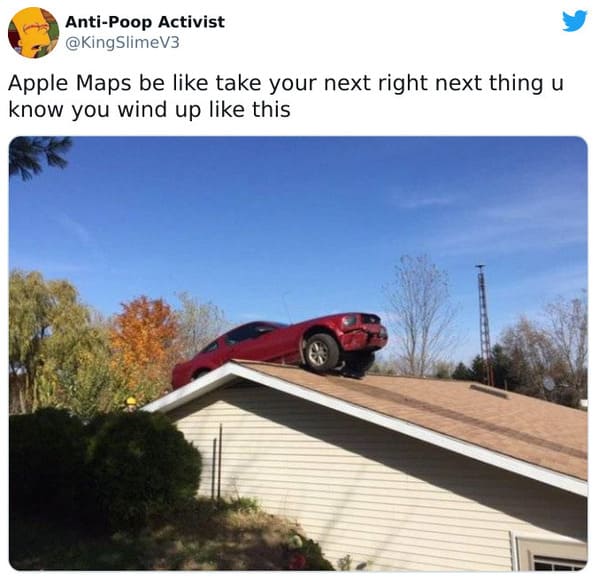 14.

15.

16.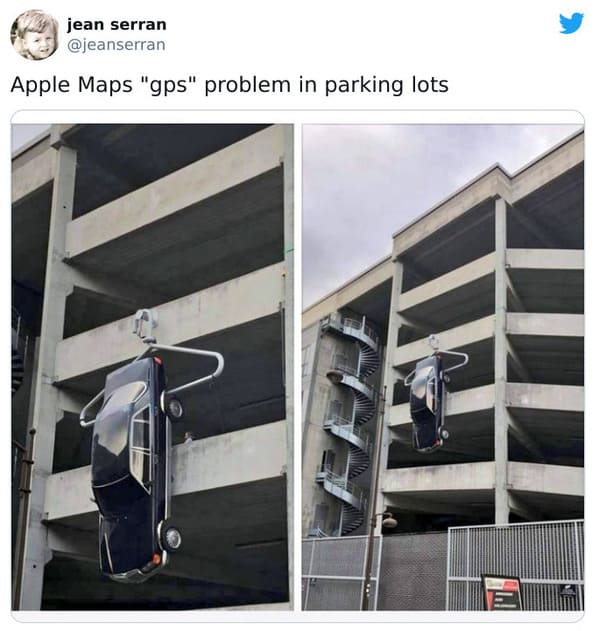 17.

18.

19.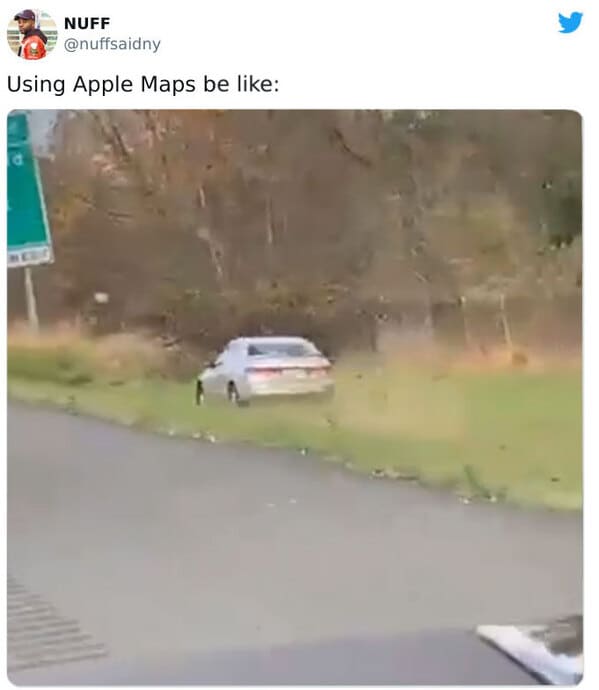 20.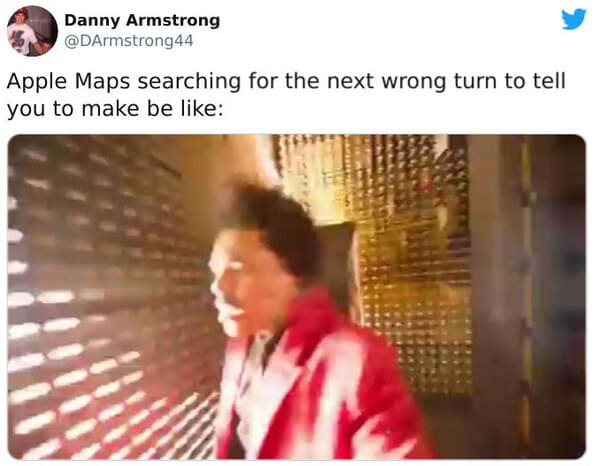 21.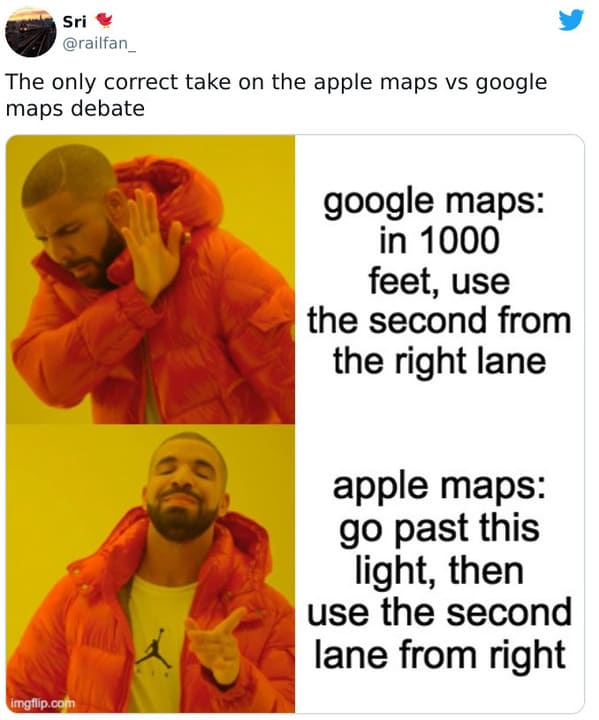 22.

23.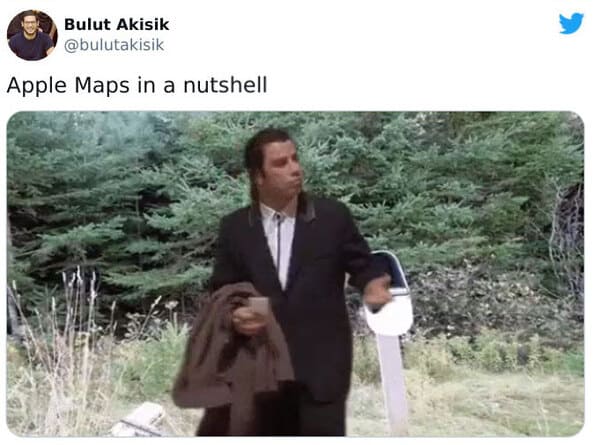 24.

25.

26.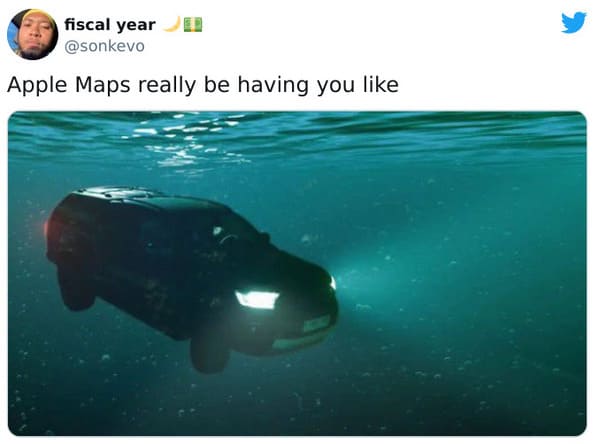 27.

28.

29.

30.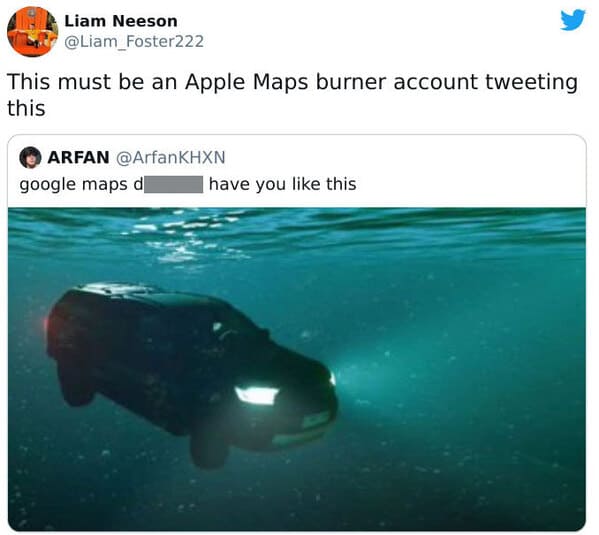 h/t