If you don't think kids are funny then you haven't seen some of the creative answers they come up with on their tests and homework. If you don't know the answer, just try to be honest, and maybe you'll get some credit because technically they're not wrong.
I don't know if these kids are trying to be funny or not but they deserve an A+ just for having enough confidence to write such funny and stupid answers on tests.
---
1.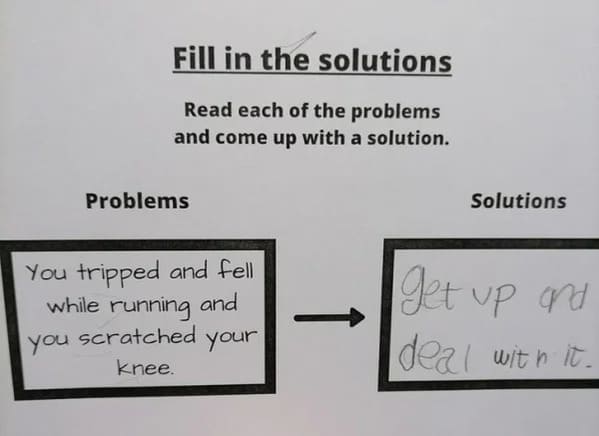 2.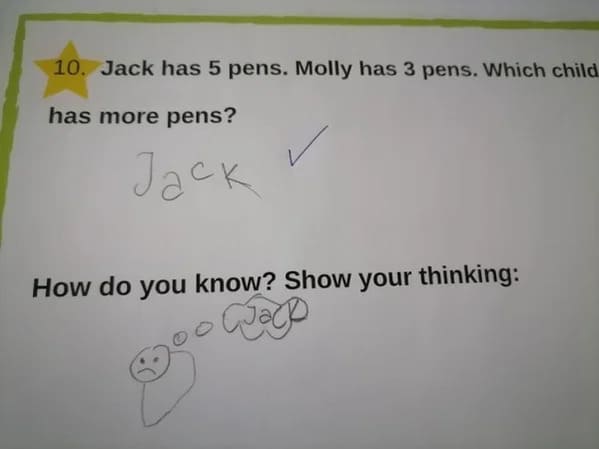 3.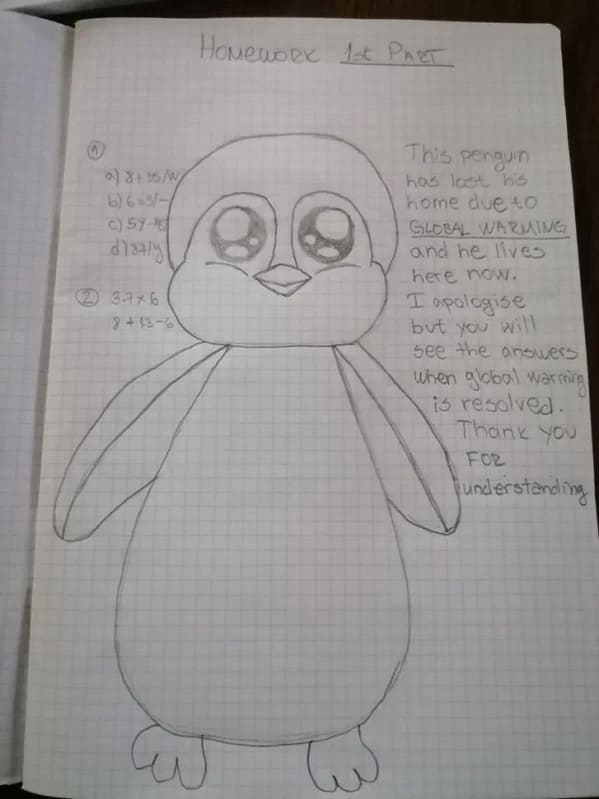 4.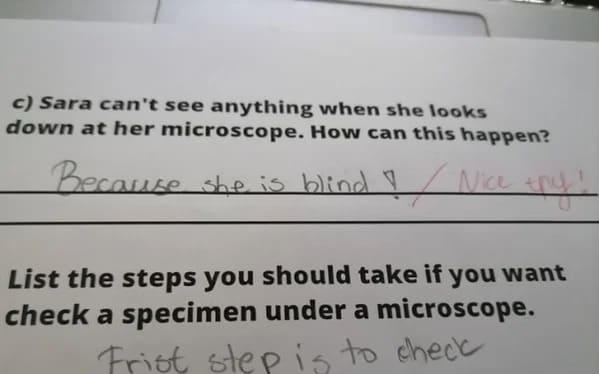 5.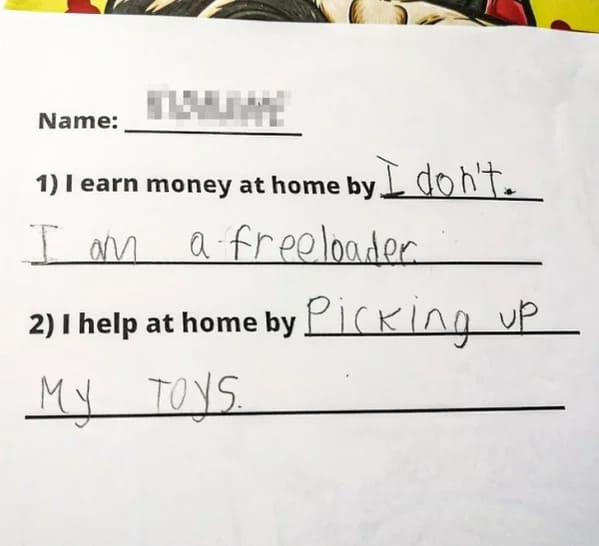 6.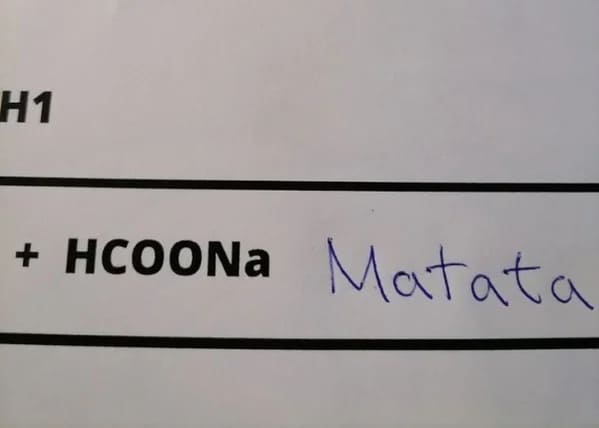 7.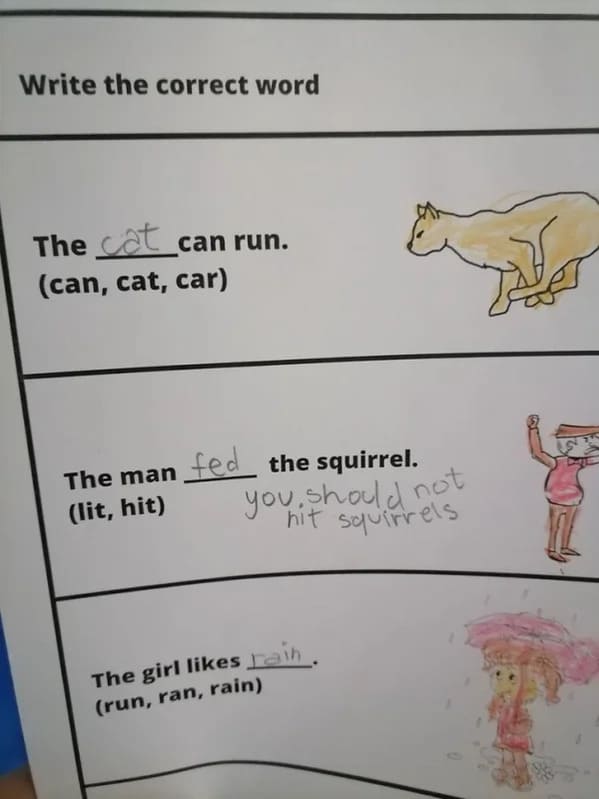 8. "My friend's kid's homework answer."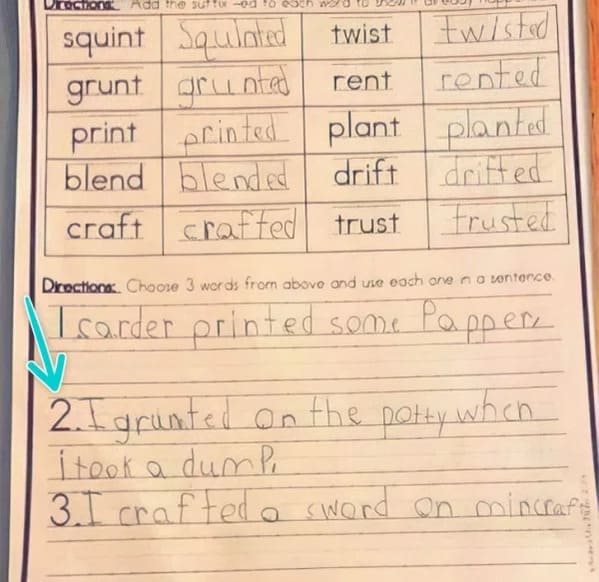 9. "One of my friends just sent me her kid's homework. After the answer at the bottom, I realize this kid is going places."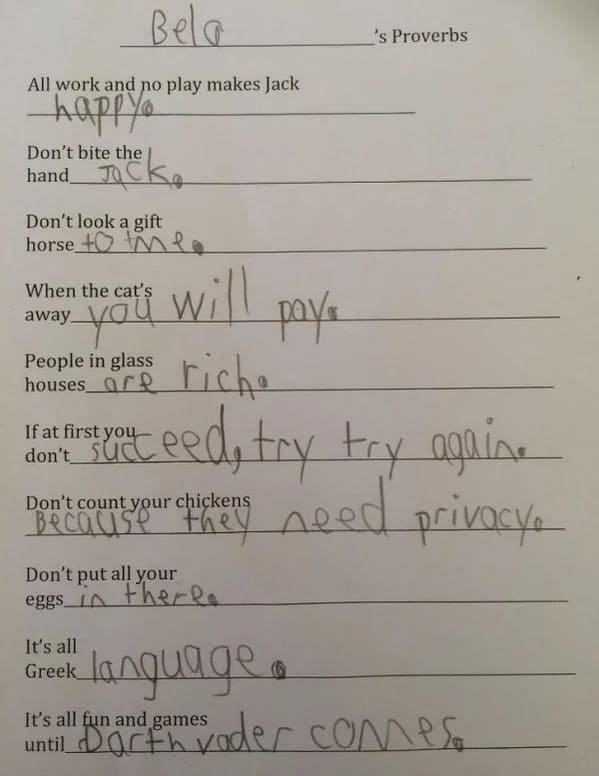 10. "My kid's homework answer…"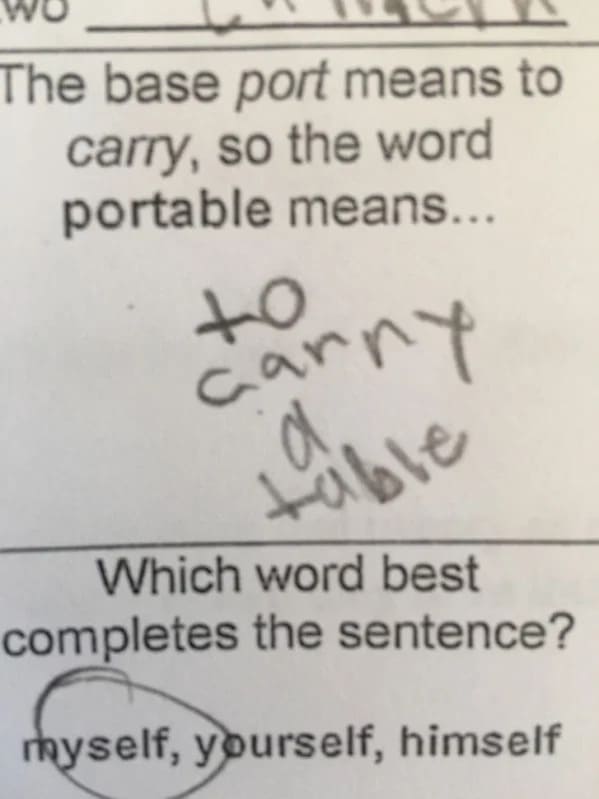 11.

12. "My fourth grader's math homework. She said, 'This way I didn't even need to think about it.'"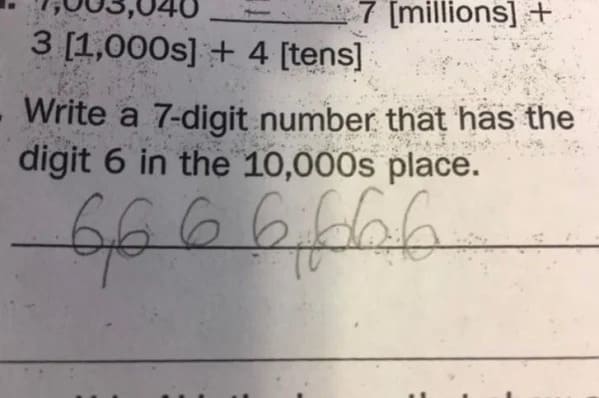 13. "Potentially the best answer my daughter has ever given on a worksheet."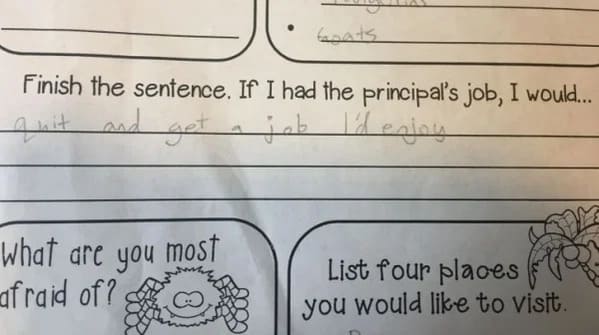 14. "I love grading 1st-grade worksheets"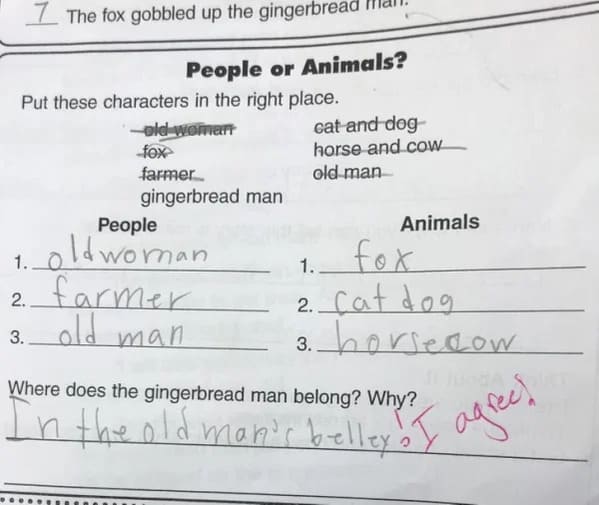 15.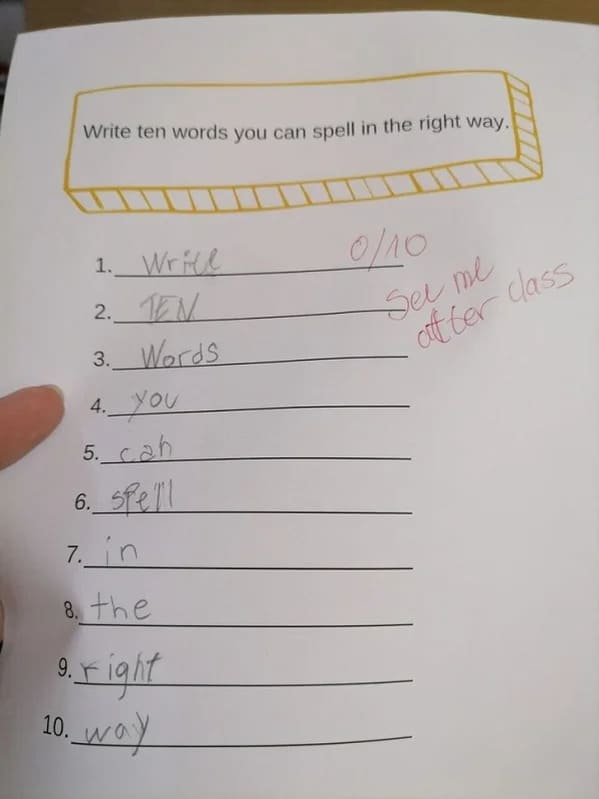 16.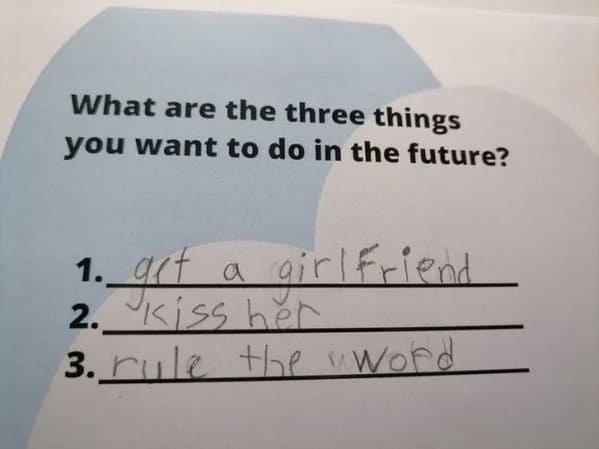 17.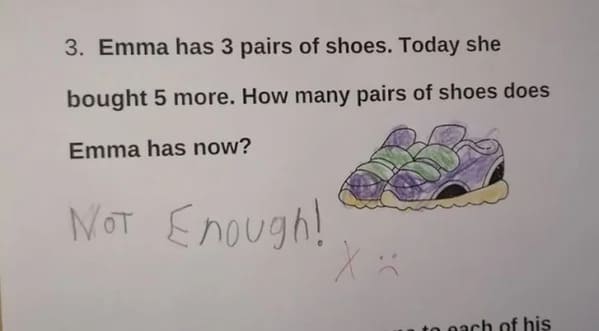 18.