If you've ever been cornered by someone trying to get you to participate in a pyramid scheme, these memes will hit particularly close to home.
By the time you're 30, you'll have more than one friend who has fallen victim to one of the many pyramid schemes out there. The latest trend I've noticed is many of them will create Facebook groups and bombard your feed with all sorts of nonsense.
My mom goes to their parties all the time because she feels bad and always ends up buying something, usually out of obligation. Sometimes the products work or are actually really good. Most of the time it's just a waste of everyone's time and money and now I have to block someone on Facebook.
If it feels like a scam, it probably is so if someone you haven't seen since high school is sliding into your DMs talking about Herbalife, then you'll get a huge kick out of these funny pyramid scheme memes.
---
1.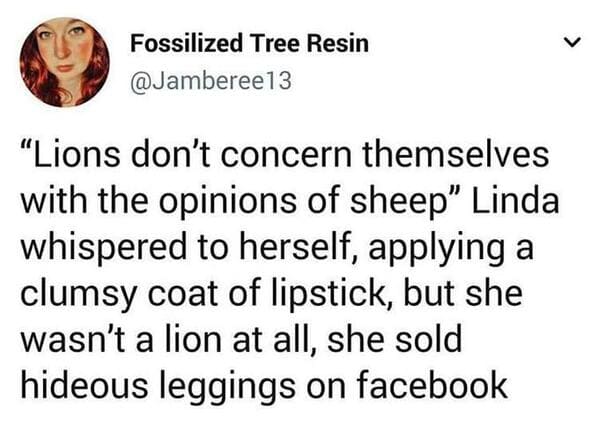 2.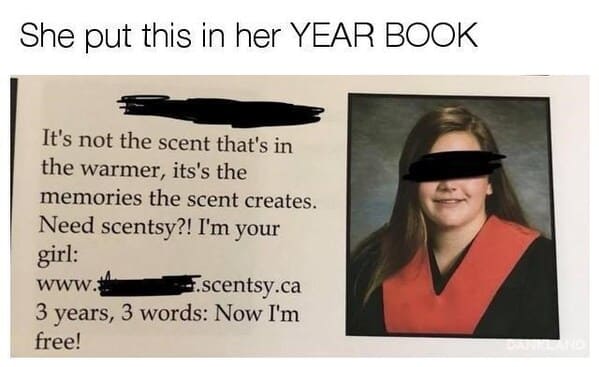 3.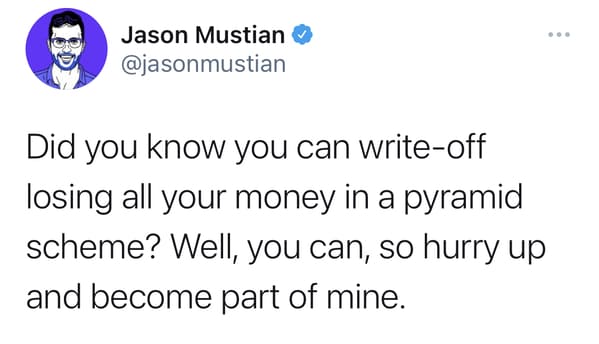 4.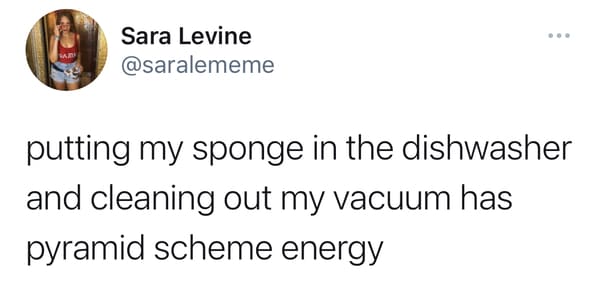 5.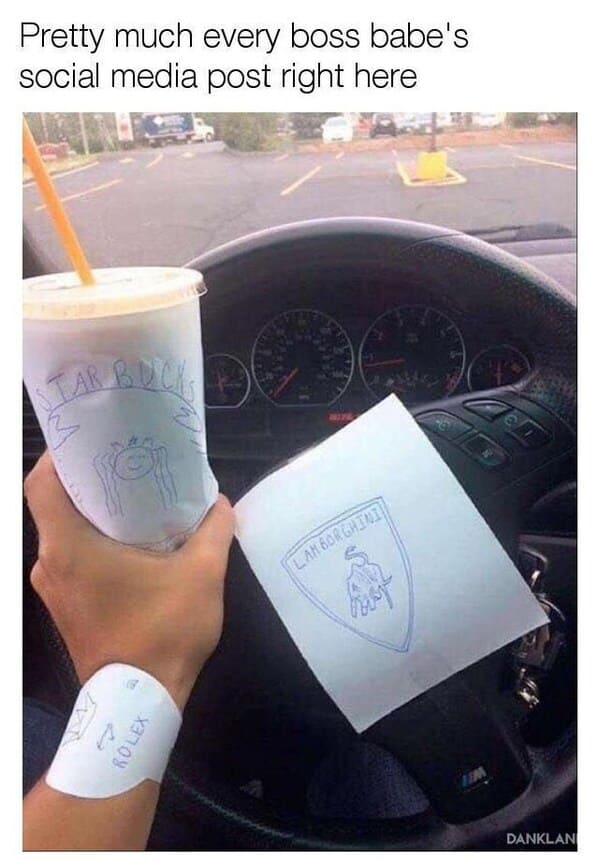 6.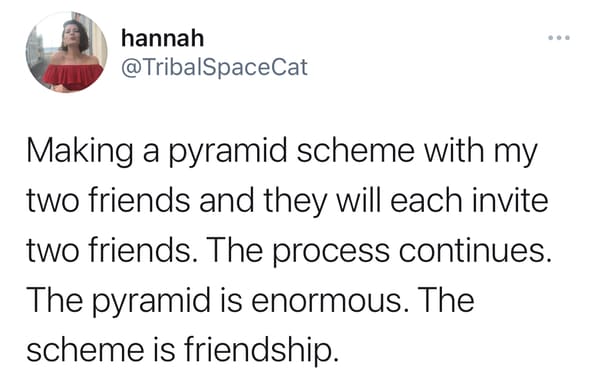 7.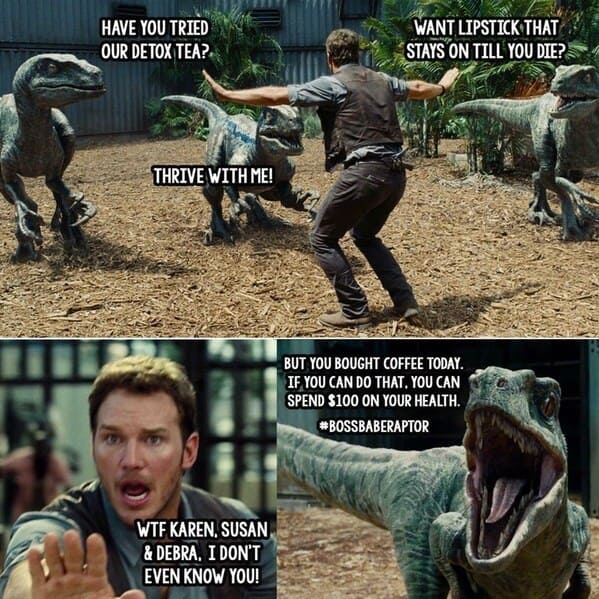 8.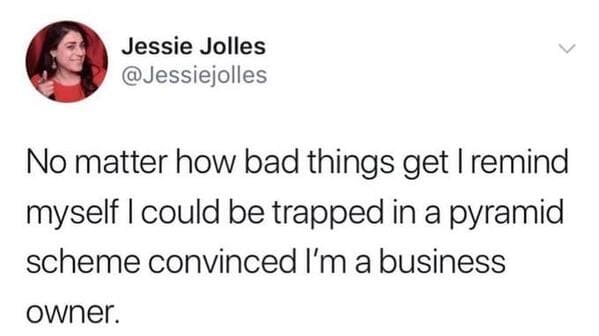 9.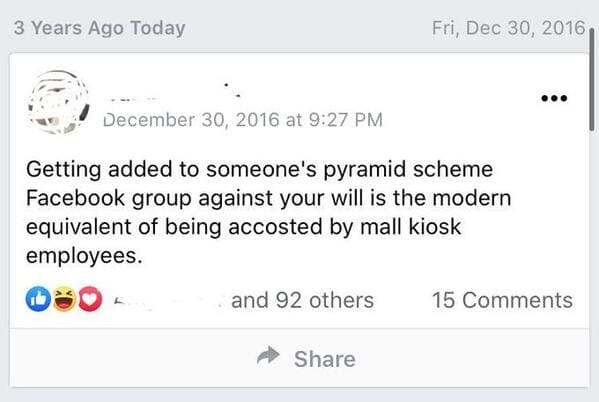 10.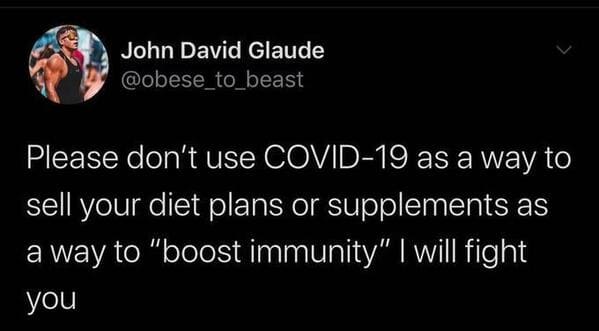 11.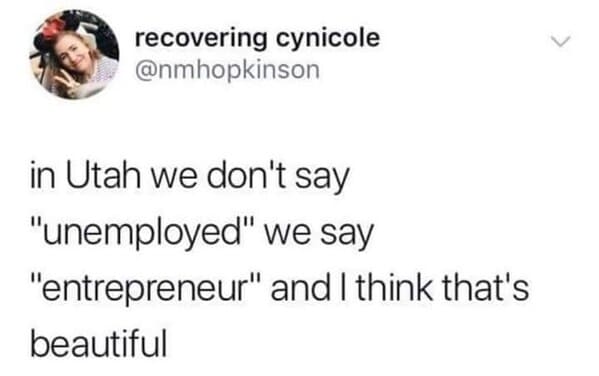 12.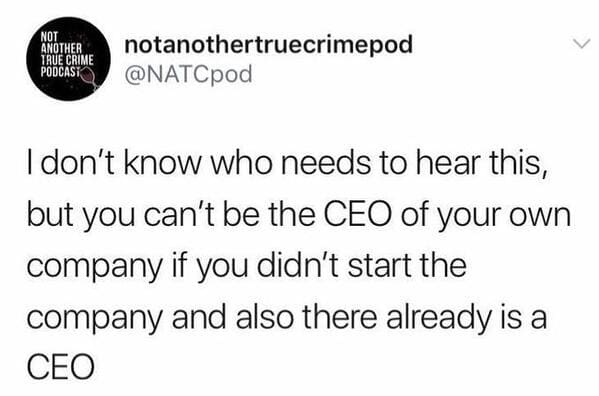 13.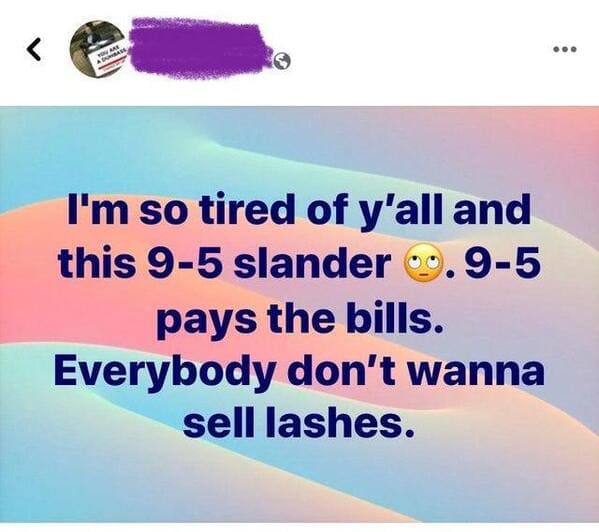 14.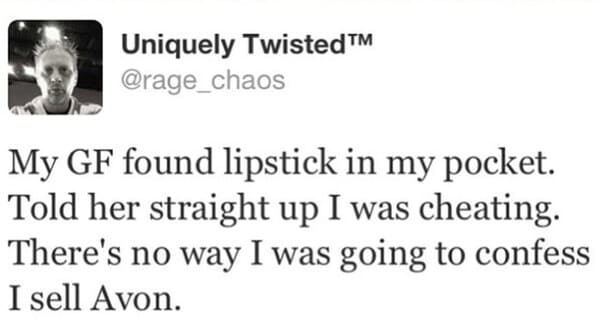 15.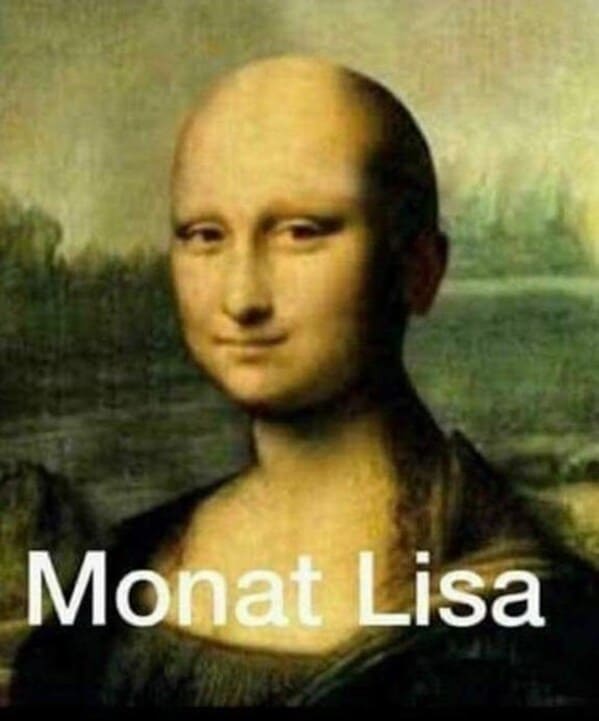 16.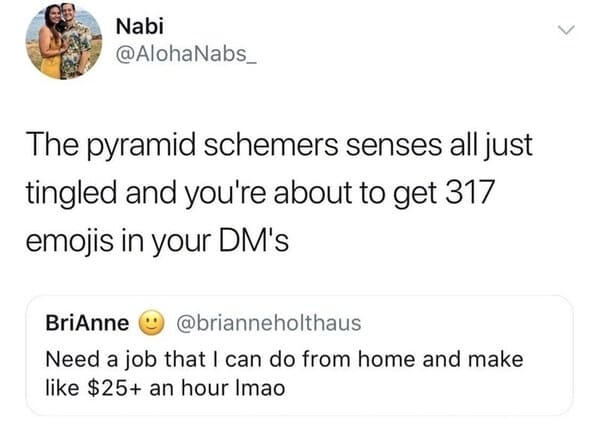 17.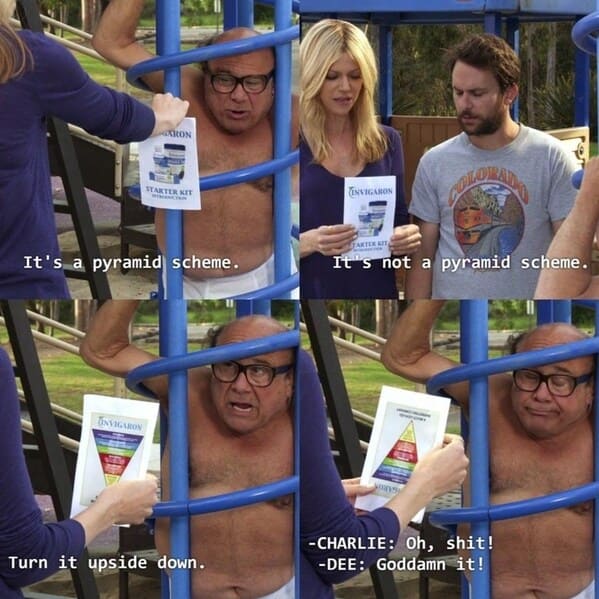 18.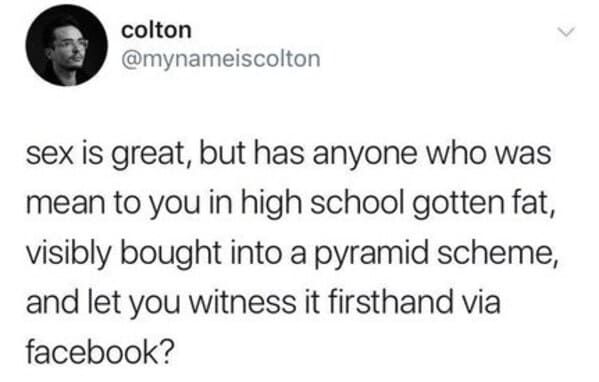 19.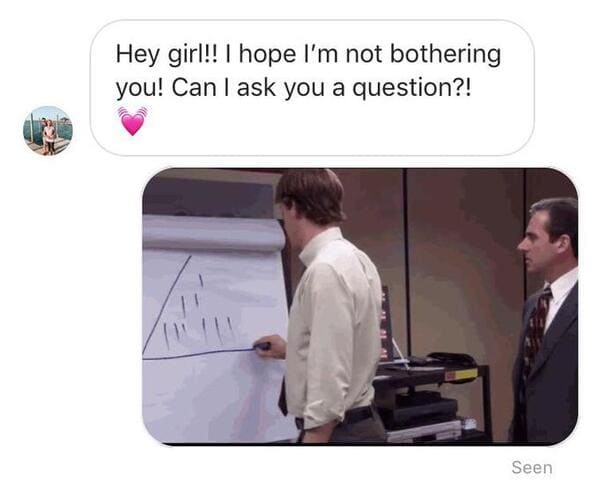 20.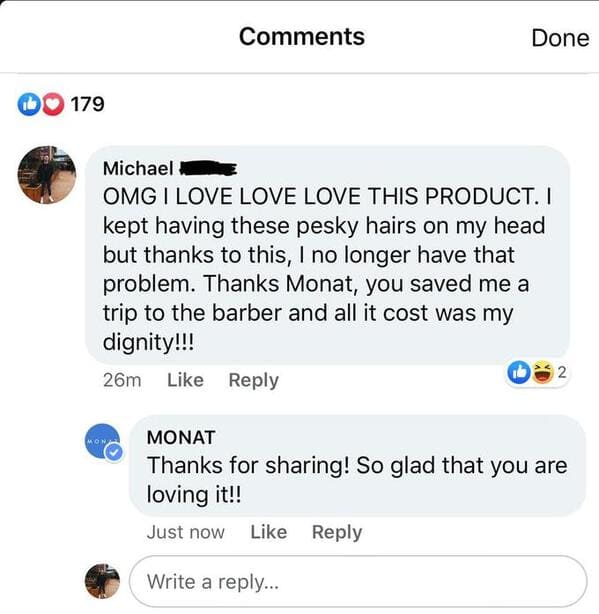 21.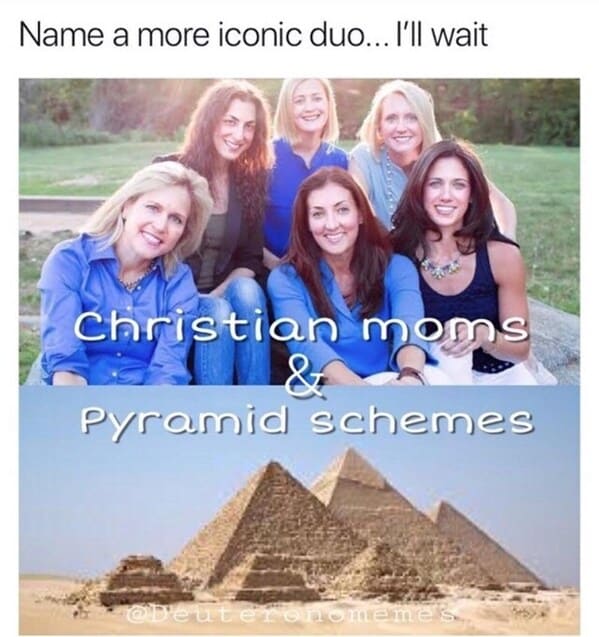 22.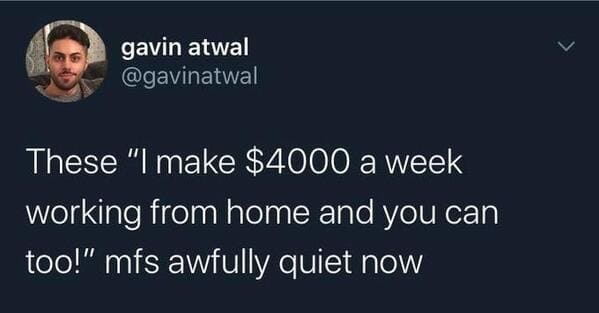 23.

24.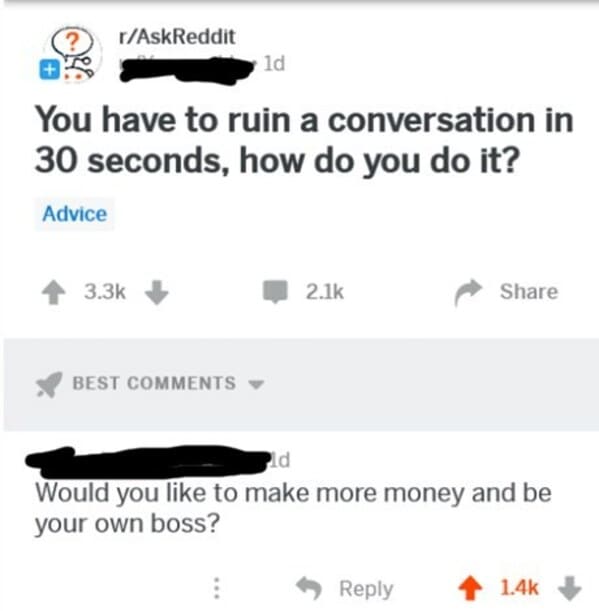 25.