Good neighbors are hard to come by. Sometimes I think it's hard to be a bad neighbor but then I found out about these neighbors doing wholesome things for each other and thought maybe I'm wrong?
Wholesome acts of kindness go a long way. They can make someone's day and when it's your neighbor it's even better. It's nice to know you're surrounded by good people sometimes.
These wholesome neighbors spreading kindness in their own special ways are inspiring.
---
1. "A UPS Driver Went Above-And-Beyond This Year, Delivering Nearly 200 Packages A Day Through Lockdowns. Hundreds Of Neighbors Came Out To Give Him A Hero's Salute"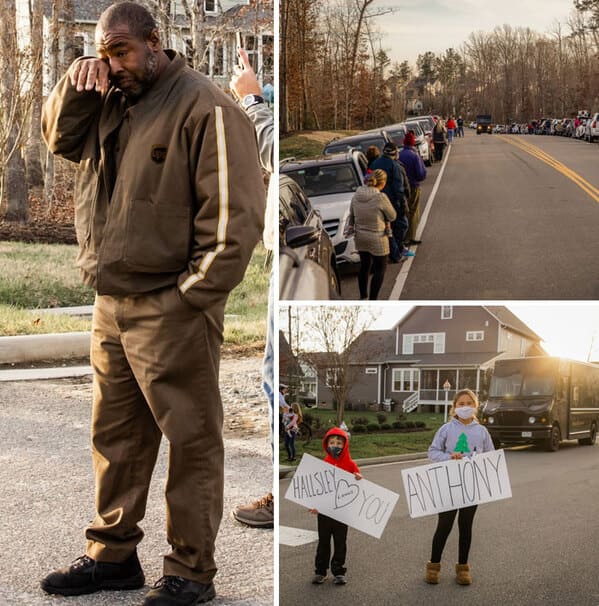 2. "One Of My Neighbours Slipped This Under My Door While I Was Practising, I Thought They Were Going To Make A Noise Complaint But They Just Had A Request"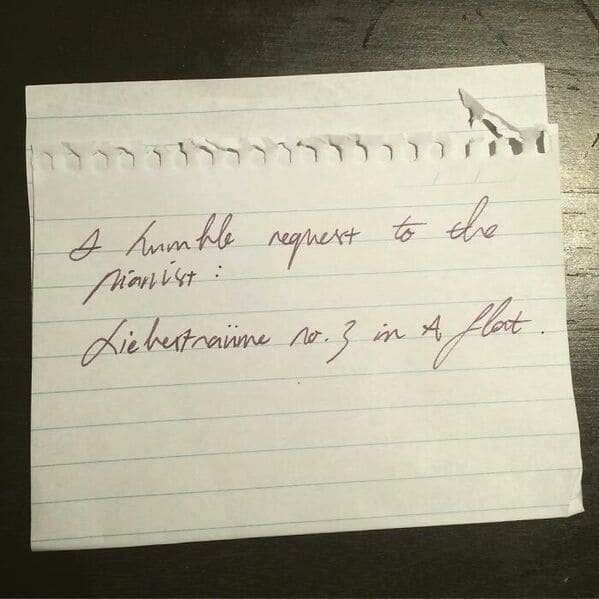 I played it with my windows open and I heard really loud clapping come from a balcony a few stories up which was super lovely. I'm in such a lovely mood now it's so nice to be appreciated.
3. "So My 102-Year-Old Neighbour Was Admitted To Hospital With A Stroke And She Still Remembered My 21st"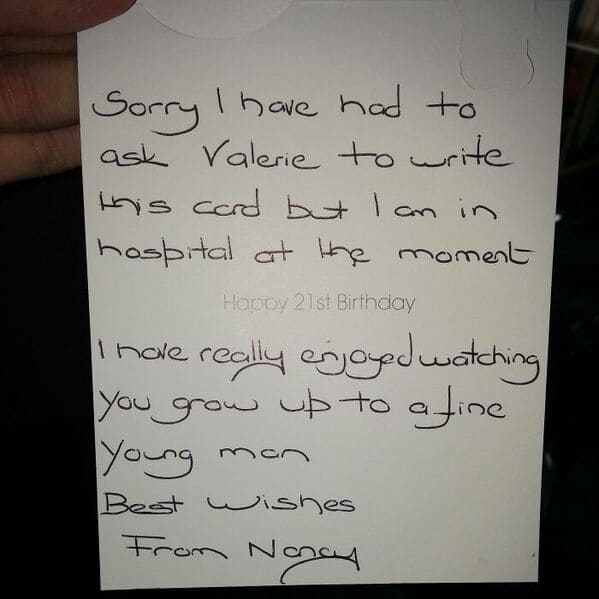 4. "Some Guy Spraypainted Some Very Explicit Anti-Gay Slurs On A Garage Down The Street (A Gay Couple Live There), So Our Neighborhood Got Together And Painted This"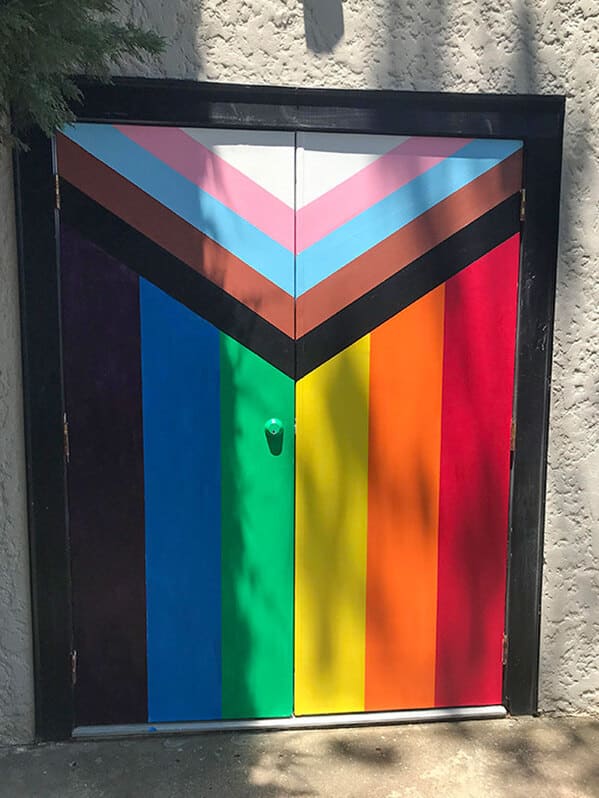 5. "My Neighbors Brought Me A "Plate" Since I Didn't Go Anywhere For Thanksgiving"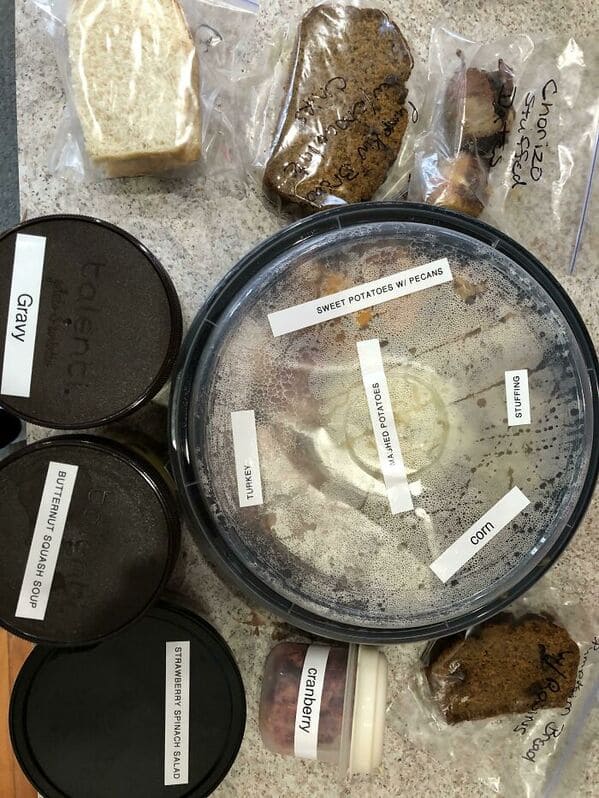 6. "Wholesome Neighbors"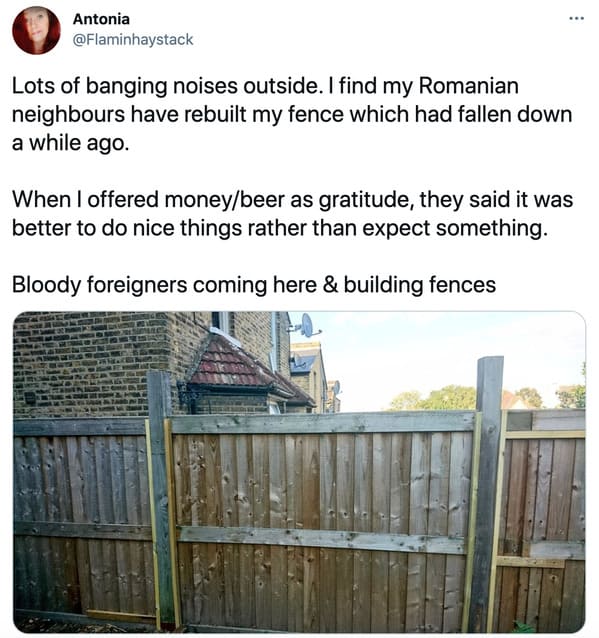 7. "Relationships Like These Are A Gift"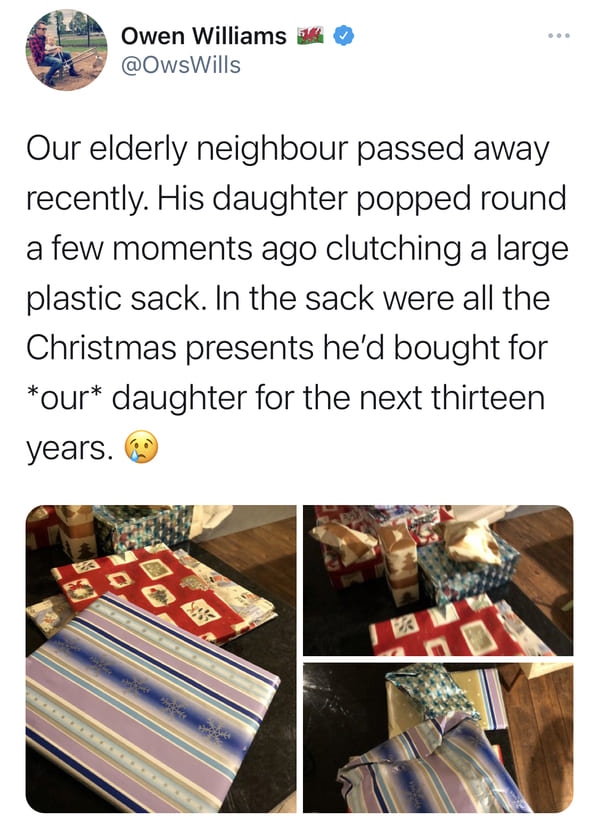 8. "Our Neighbor Gives Treats Through The Fence. Recently He Has Been Giving My Daughter Treats Too. This Is Them Waiting Patiently Today"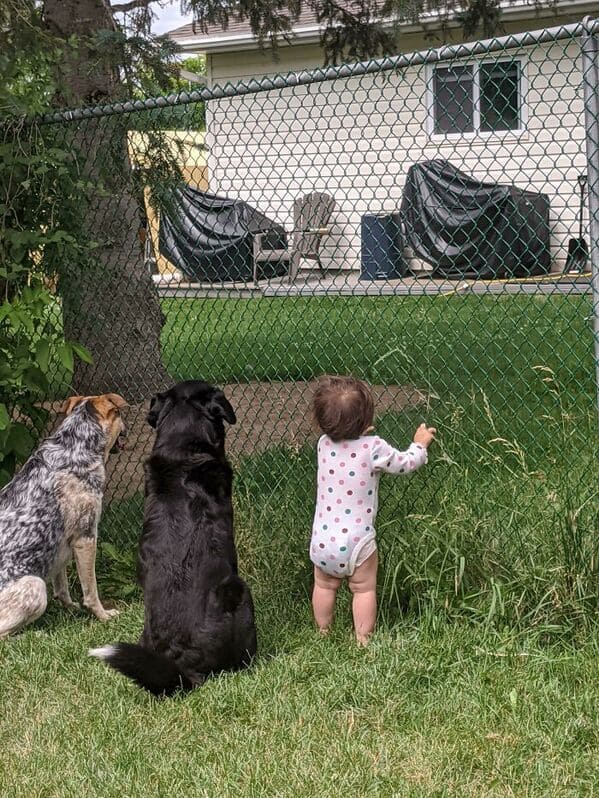 9. "Apartment Complex Flooded At Least 3 Feet. Good Neighbors Saved Dogs Trapped Inside"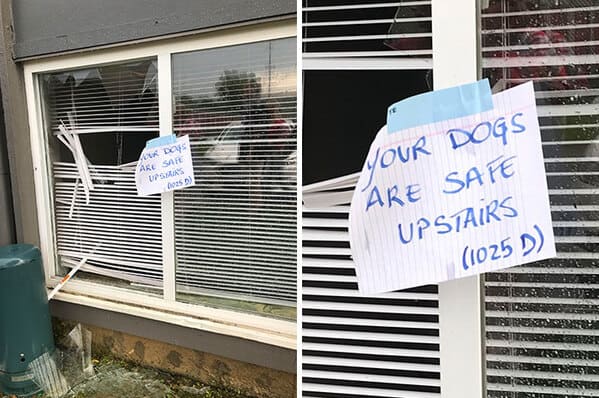 10. "Lost My Husband Suddenly 6 Months Ago, Lost My Cat Last Week. Today, My Neighbor Brought Me This Baby Girl. Smiled For The First Time In Days And Haven't Stopped"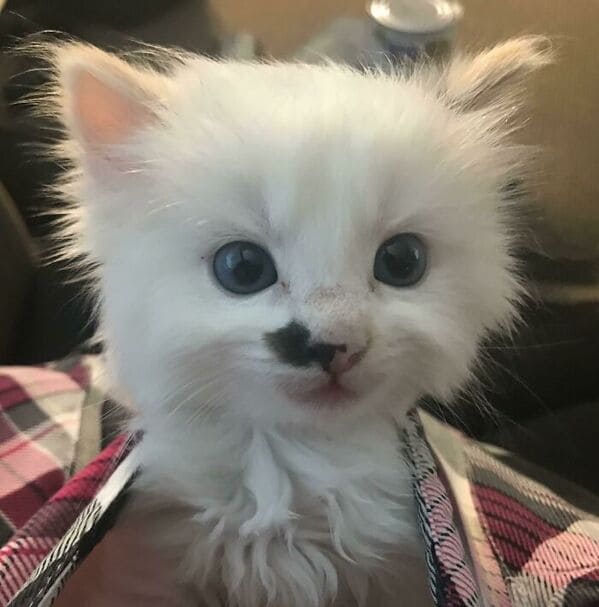 11. "Wholesome Neighbors"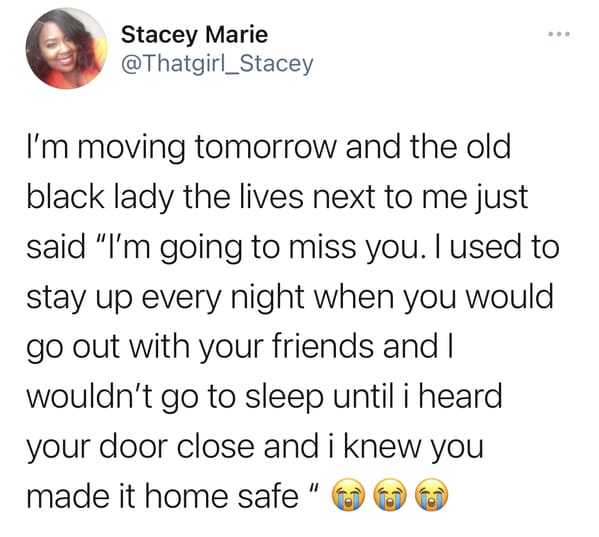 12. "Our Neighbor Doesn't Have Wi-Fi, So We Talked Her Through Joining Ours. Once On She Received 70 Messages From Her Children Living Overseas"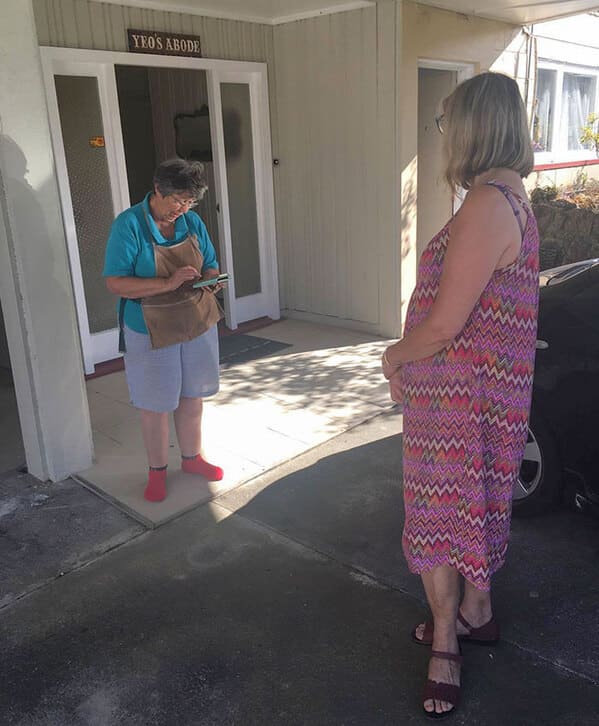 13. "We Ran Out Of Toilet Paper And Asked Our Downstairs Neighbor If We Could Borrow Some. This Is How It Arrived, Delivered To Our Door"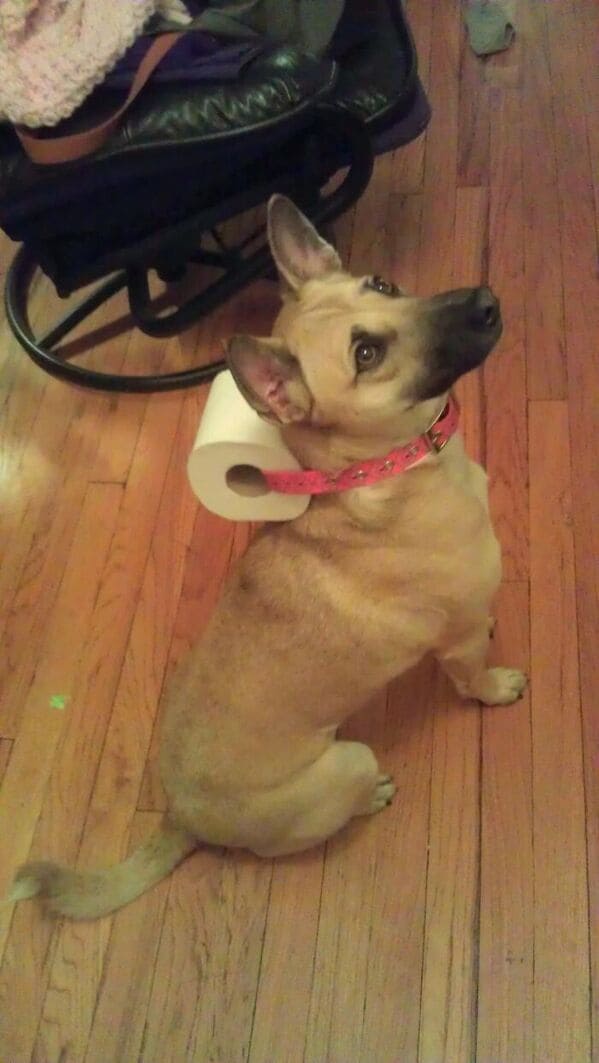 14. "In 2019, This 15-Year-Old Kid Started To Take Care Of His Elderly Neighbors Every Single Day After They Had Medical Setbacks. God Bless You Romemylion"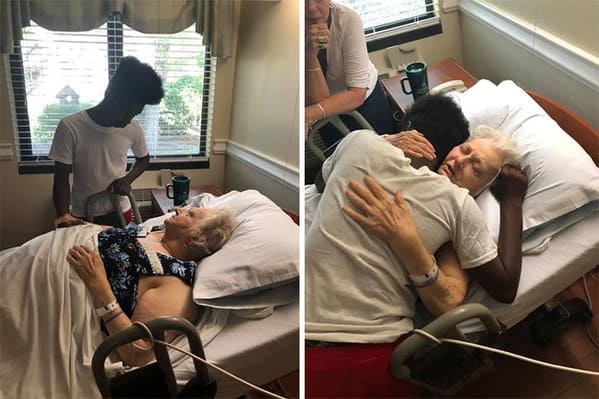 15. "These Kind Neighbors Repaired And Painted The House Of A Lonely, Retired School Teacher For Free"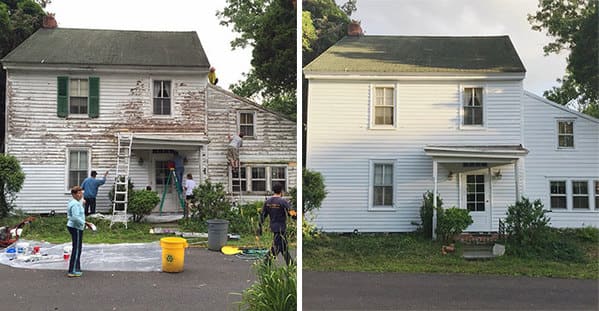 16. "Learning Sign Language For A Deaf 3-Year-Old Neighbor"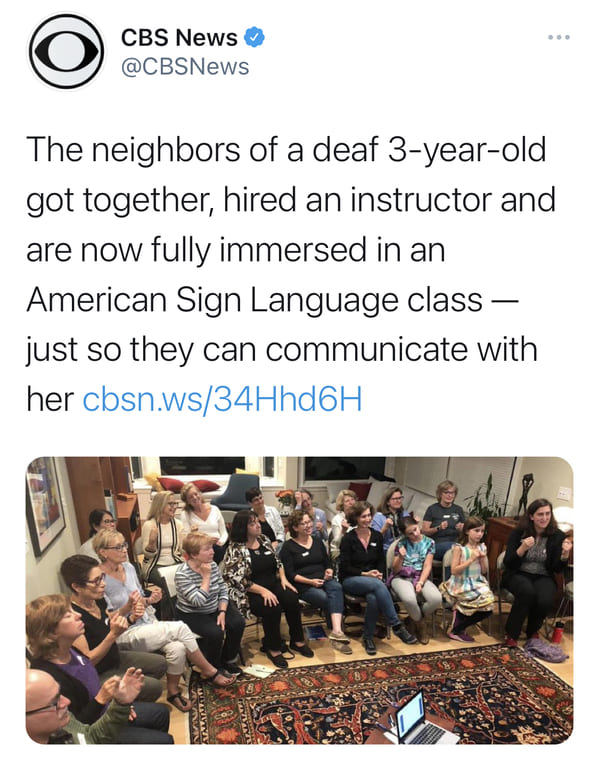 17. "After Bad Storms, This Retired Old Man Goes Around Our Neighborhood And Cleans The Debris Out Of Yards And Catch Basins"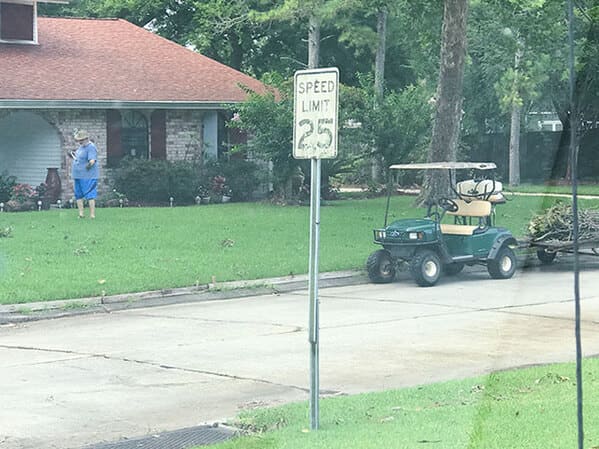 When I asked him why he said "because I am retired and have the time to help". 10/10 great dude
18. "Neighbors Helping Out Strangers During The Australian Bushfires. Everything Helps And It All Adds Up"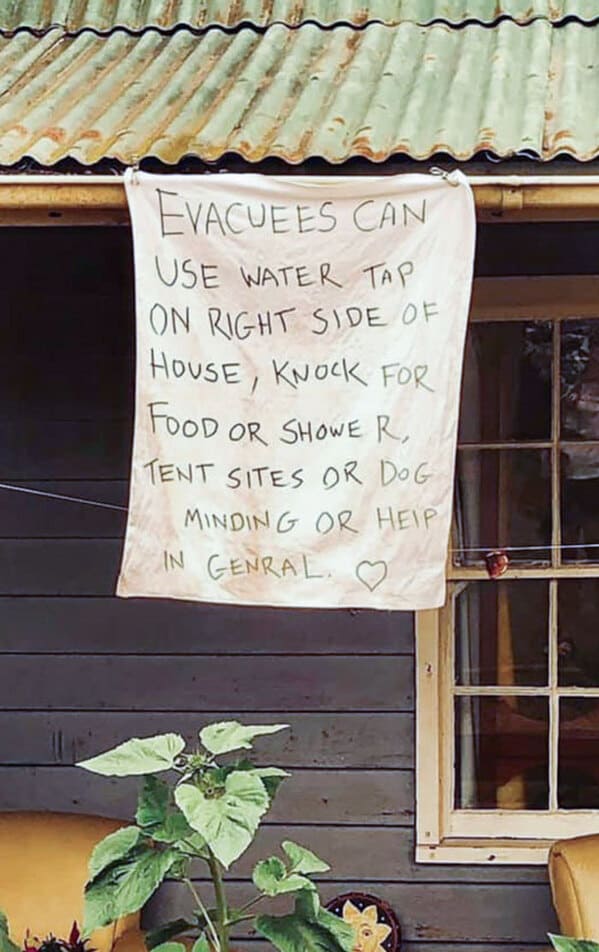 19. "Someone Stole A Kid's Razor Scooter In Our Neighborhood. An Anonymous Neighbor Decided To Restore Some Joy Back For The Kid"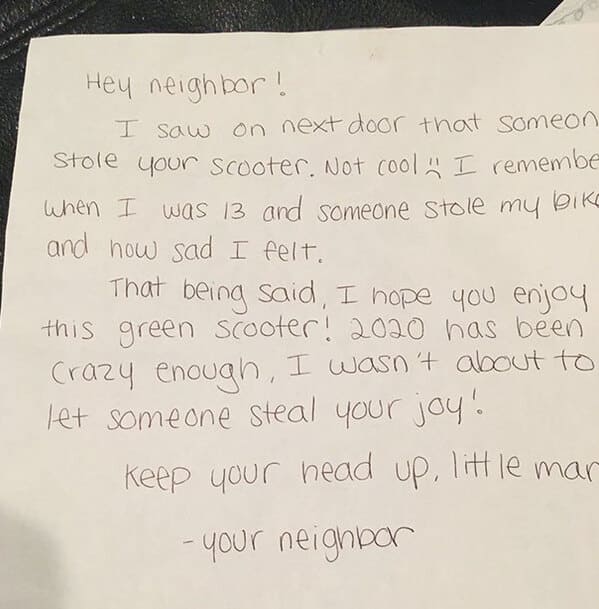 20. "Wholesome Neighbor"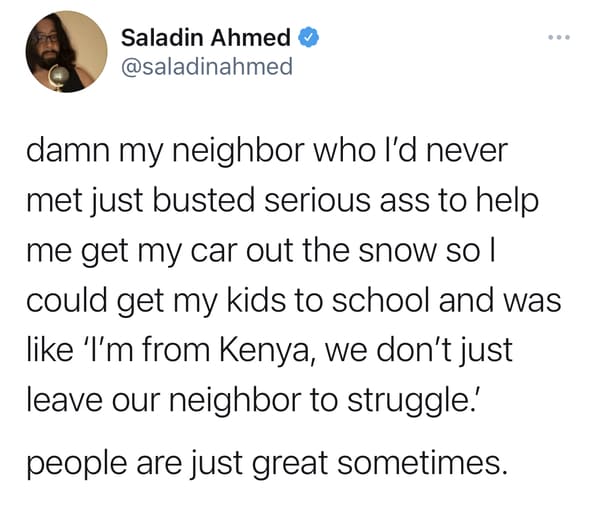 21. "Left This In My Neighbor's Garden To Cheer Them Up"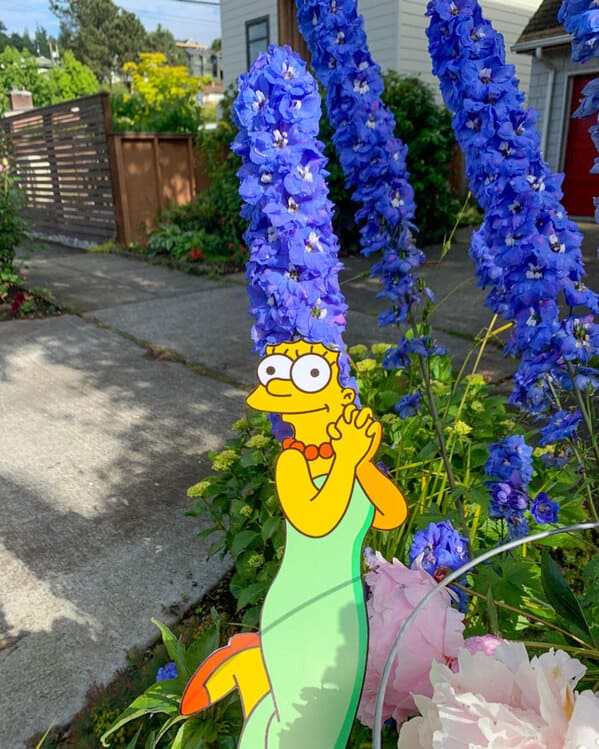 22. "Helping Your Neighbors In Need"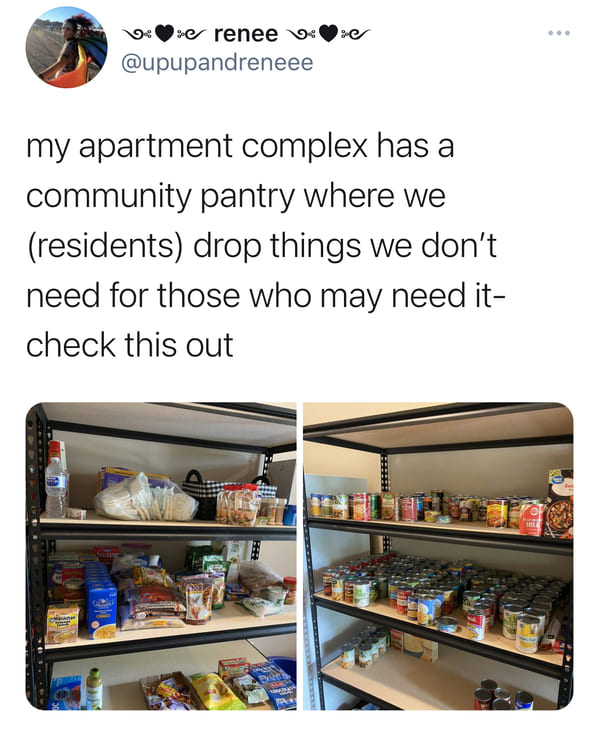 23. "Neighborhood Kids Were Using This Lady's Yard For Sledding Without Asking. She Responded By Blasting Xmas Music Out Her Window, Putting On A Santa Hat With A Beard And Joining Them"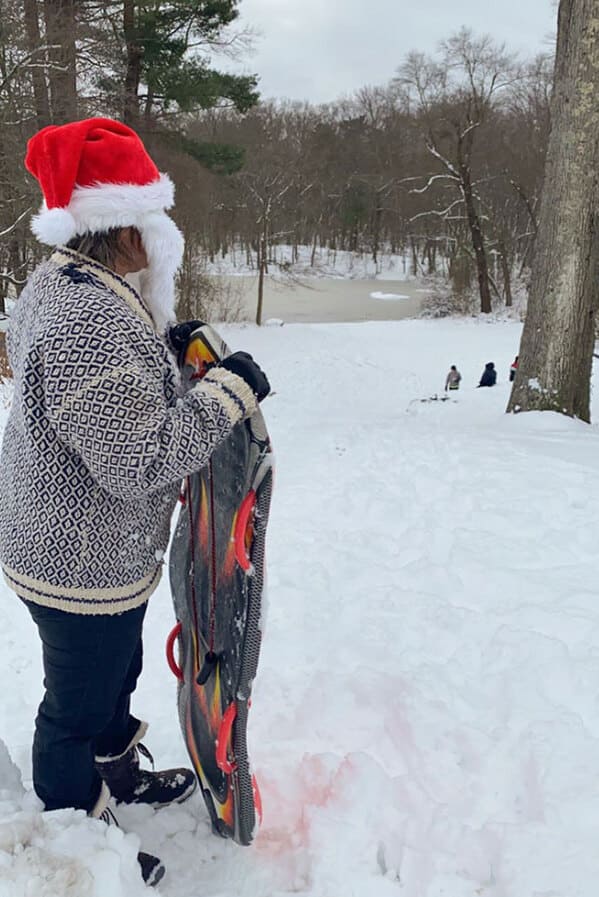 24. "Special Delivery"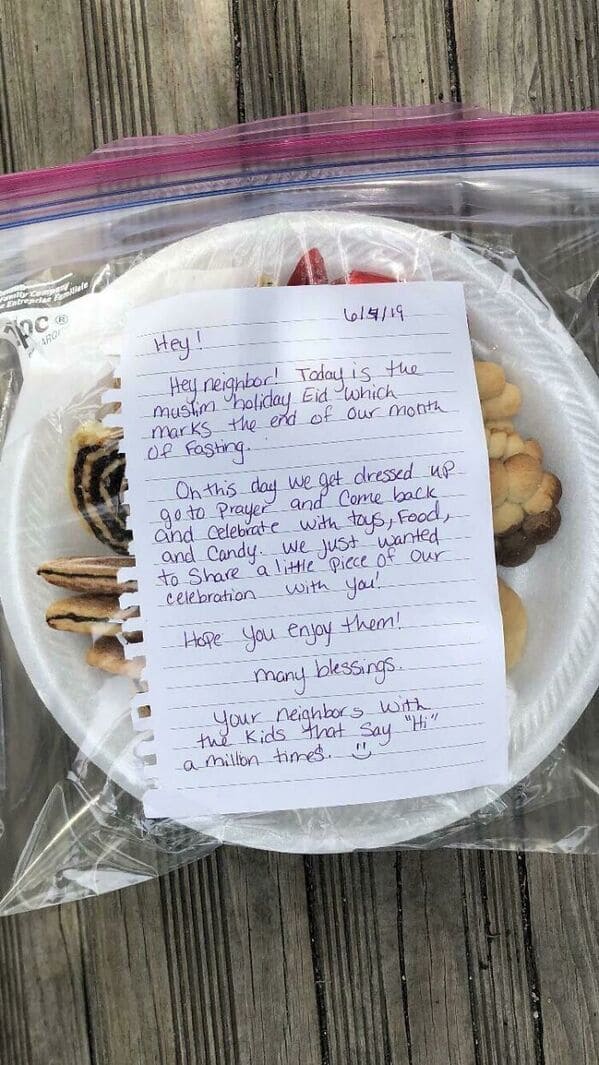 25. "A Note Left For A Neighbor"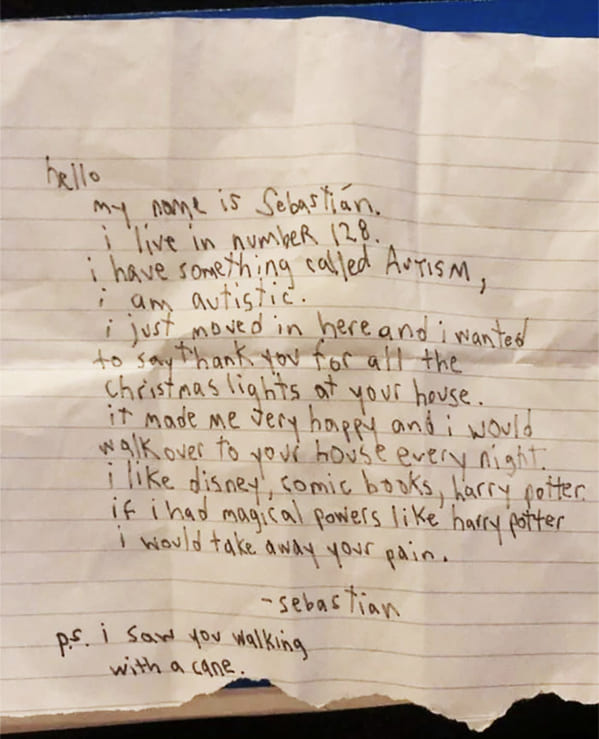 26. "My 90-Year-Old Neighbor Hasn't Walked Her Dog In Years So I Volunteered To Do It For Her. So Proud Of Buddy's Weight Loss"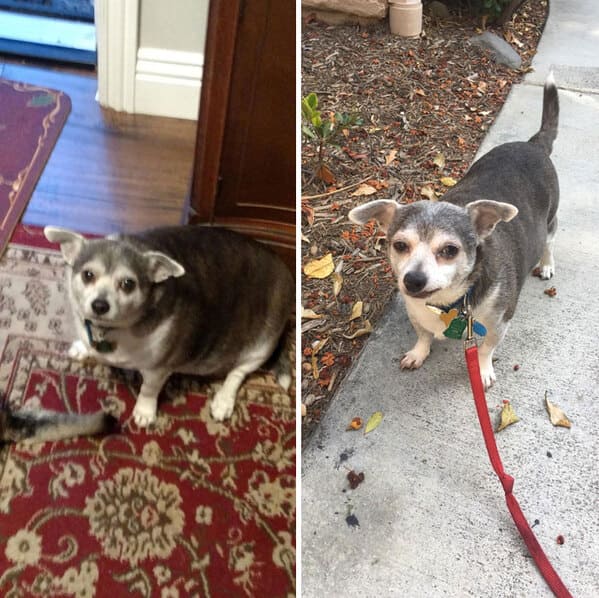 27. "This Is What It's About"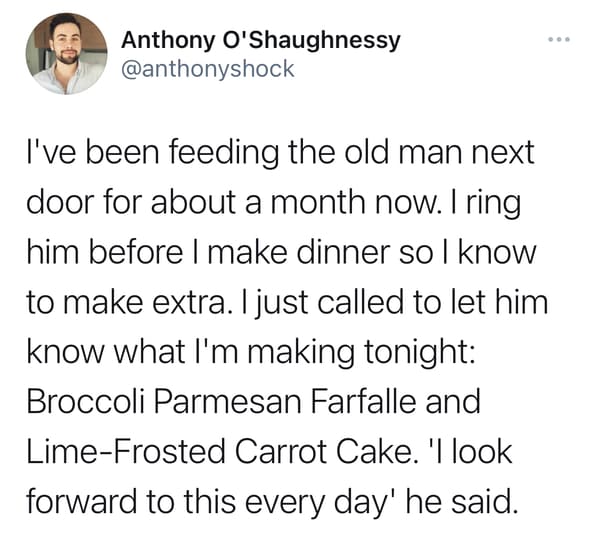 28. "My Neighbor Painted My Dog For Me And My Brother For Absolutely No Reason. We Love It"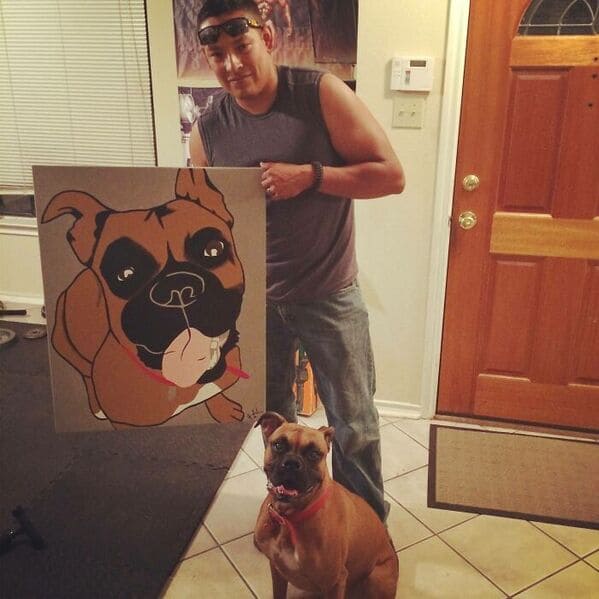 29. "These Young Guys Saved Their Elderly Neighbor, Mr. C, From A House Fire"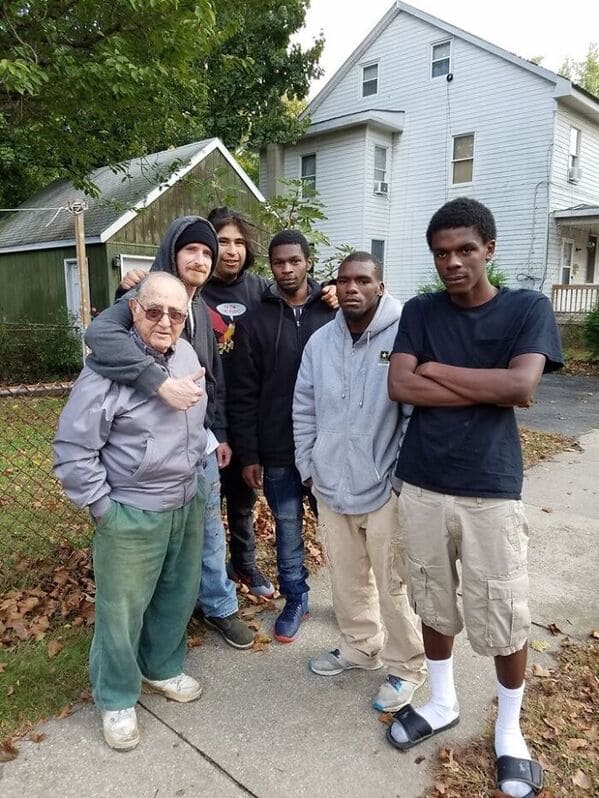 "This is Bridgeton. Mr. 'C' has lived here for nearly 50 years, and is well known in his neighborhood. Yesterday, unknown to him while he was watching television, this group saw smoke coming from the roof of his house. Rather than ignore it, they were concerned for their neighbor and alerted him, and us. They got Mr. C out of his house while a neighbor climbed out the window with a fire extinguisher and slowed down a burning exhaust fan that was on fire. We arrived, removed the fan, and finished extinguishing the fire in the roof. Damage was limited, due in no small part to the actions of these concerned citizens. We have our share of struggles, but we do have a Great City, we do work together, and we do care about one another…"
30. "When You Do Not Have A Doggo But Your Neighbor Does"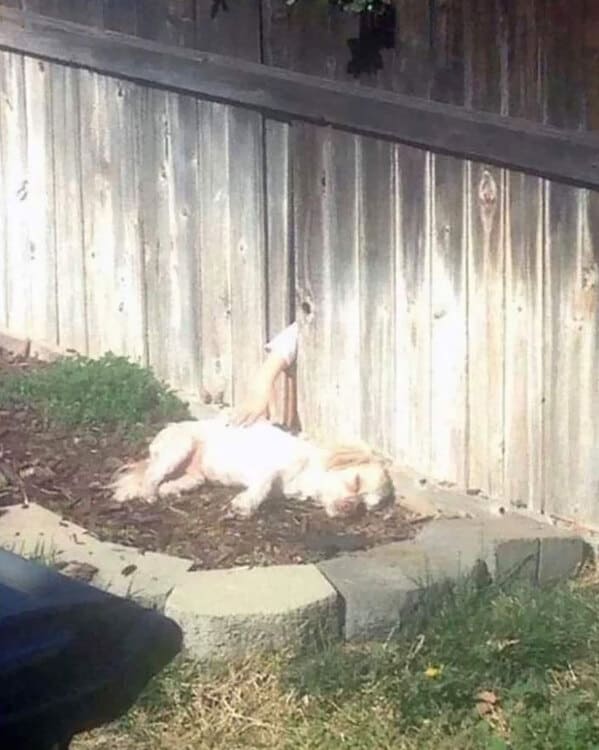 31. "This Mailman Decided To Retire, The Whole Neighborhood Throw Him A Goodbye Party And Raise Money For His Dream Vacation"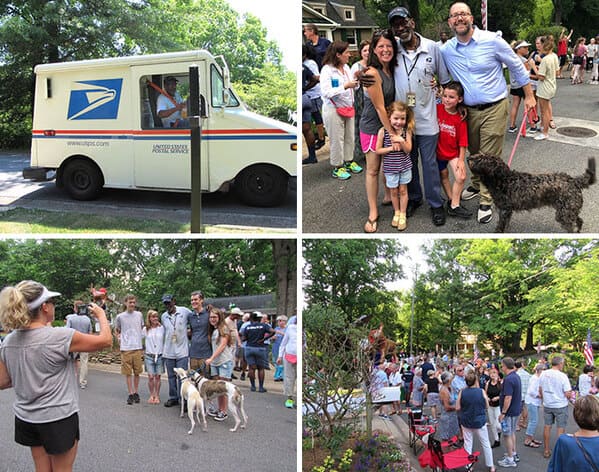 Once his very last shift was finally over, the neighborhood had another surprise for Mr. Floyd. 300+ people came to a covered dish block party in his honor. People stood in line all night for hugs and photos. Floyd's known these guys since they were babies. "Now you guys are as tall as I am!". Floyd said tonight's sendoff was the nicest thing anyone's ever done for him. His parting words: "Continue to take care of each other, and smile when you think of me." He hopes to go to Hawaii one day, so neighbors have launched an official GoFundMe to help Mr. Floyd realize his dream of visiting Hawaii one day.
32. "This Is My 98-Year-Old Neighbor And Friend. She Is Afraid To Go To Church So Every Sunday I Go Over And Set Her Up To Watch A Livestream Of Mass"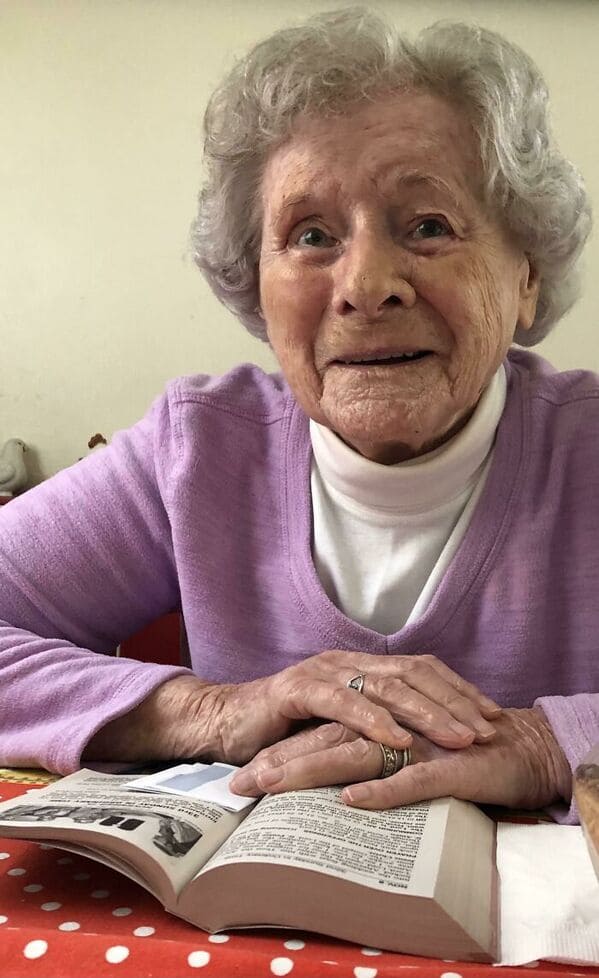 33. "My Old Man Removed A Fence Panel So He Can Share A Beer With His Neighbor"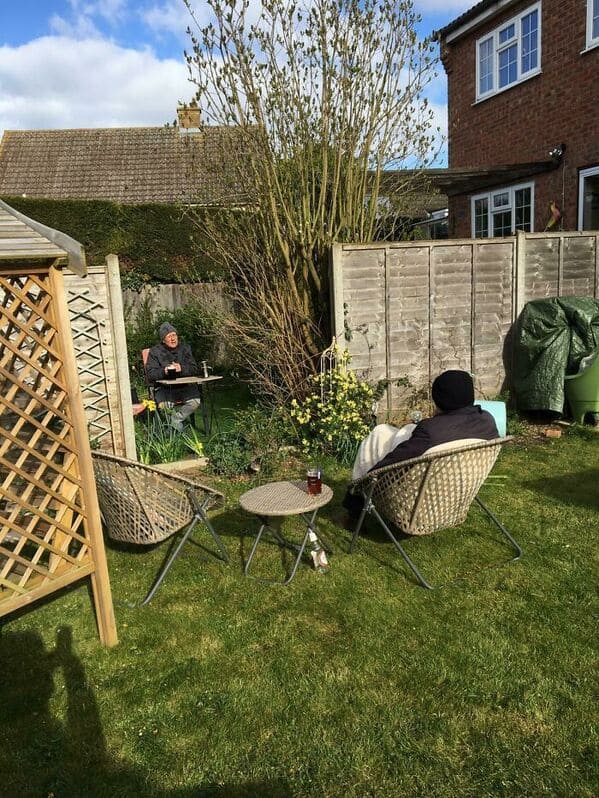 34. "Our 4 Year Old Twin Neighbours Left A Little Gift For Fira. She Loved It So Much She Carried It For Her Entire Walk"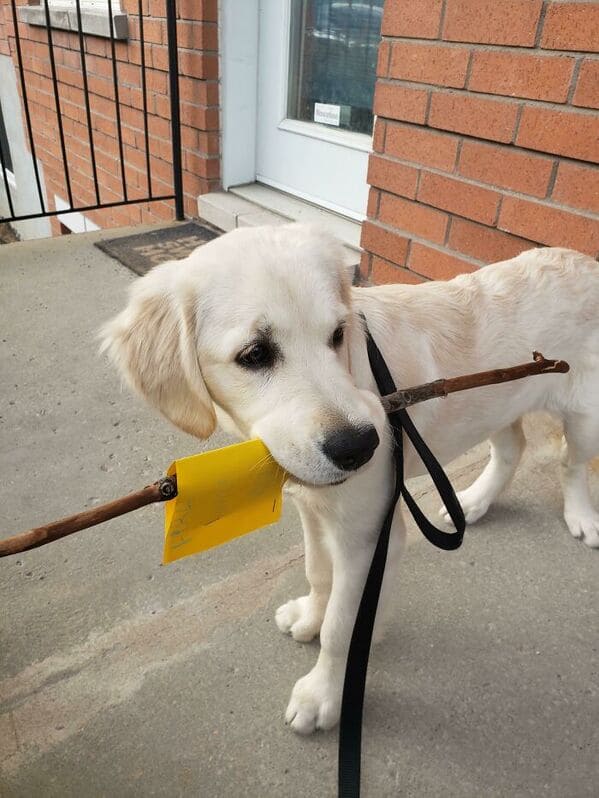 35. "Neighbour Complained About Kids Being Too Loud"
36. "These Neighbors Adjusted Their Fence So They Could Enjoy A Beer Together With Social Distance"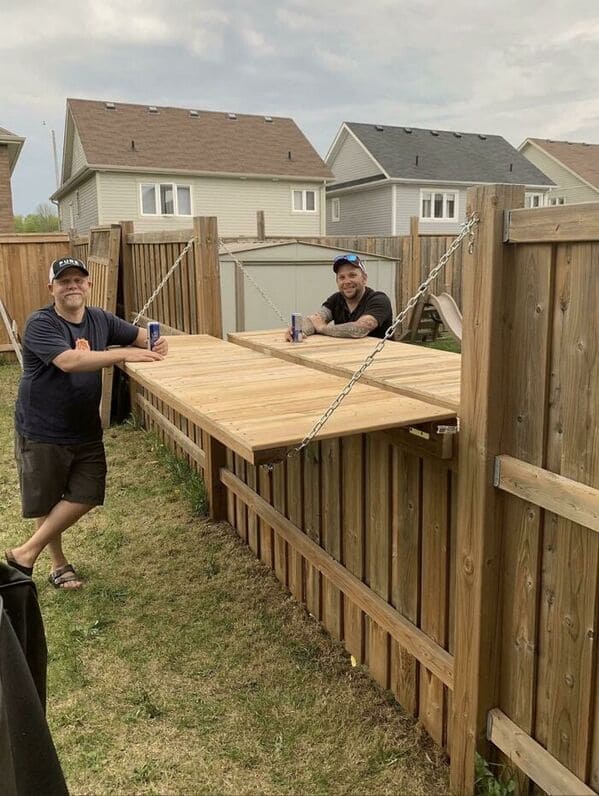 37. "My Son Was Looking Out Of The Window And Saw My Elderly Neighbor Walking In The Rainstorm Without An Umbrella On Friday. And Walked Him All The Way Home"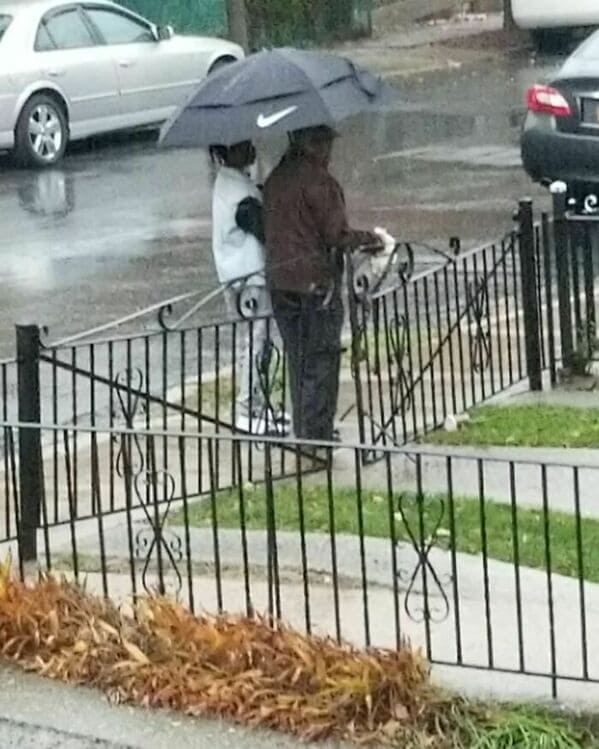 38. "Lovely Note From My New Neighbors"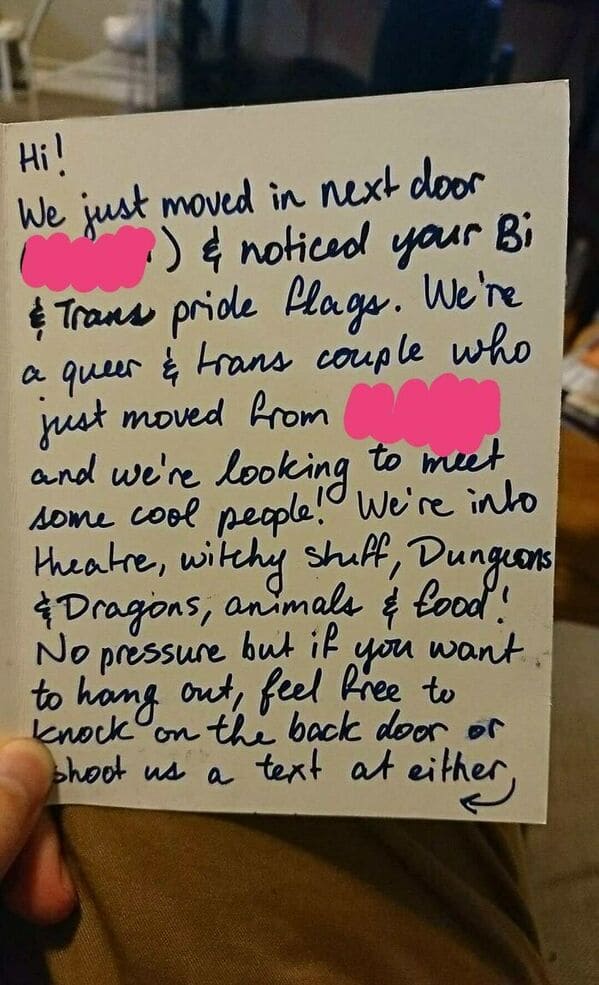 39. "I'm On Vacation For A Week And Asked My Neighbor To Go Check On Our Cat. He Checked On More Than That"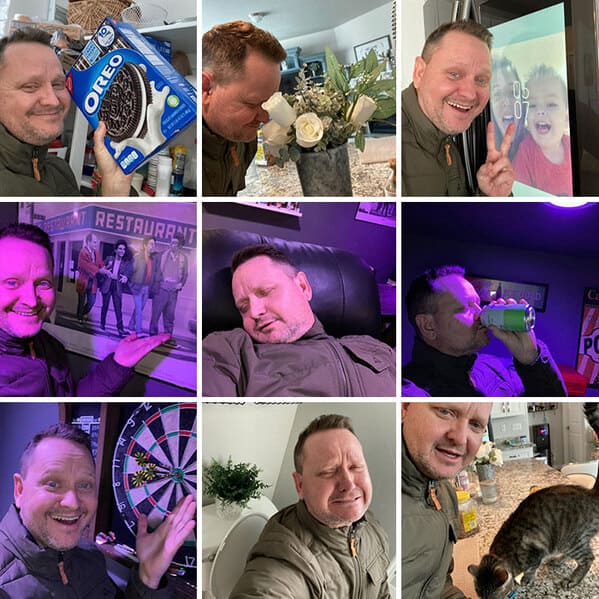 40. "A Neighbor I've Never Even Spoken To Saw That I Was Home Alone All Day On Thanksgiving And Brought Me This"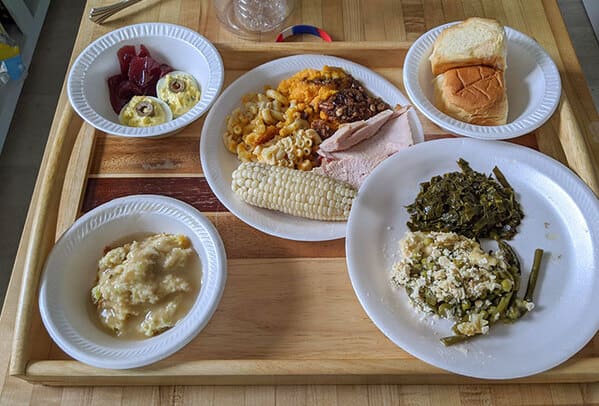 41. "My Neighbor Just Passed Away And His Wife Is Still Quarantined Which Means Nobody Can Go Over To Comfort Her"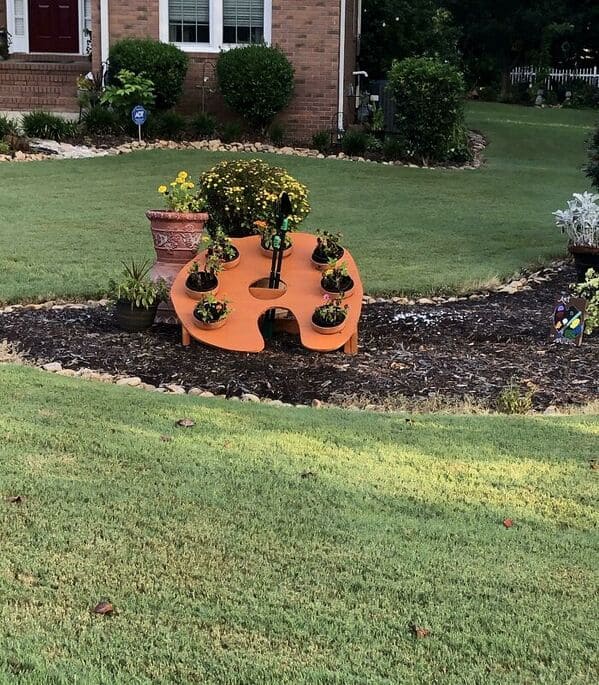 He was a public school art teacher so the neighbors got together and made this for her to let her know how much he meant to us and our community.
42. "We Recently Had A Death In Our Family. That Usually Means Families Will Come Over Every Day For A Couple Days – At Least 25-30 Kids Outside Out Of Control And Wild For The Entire Day"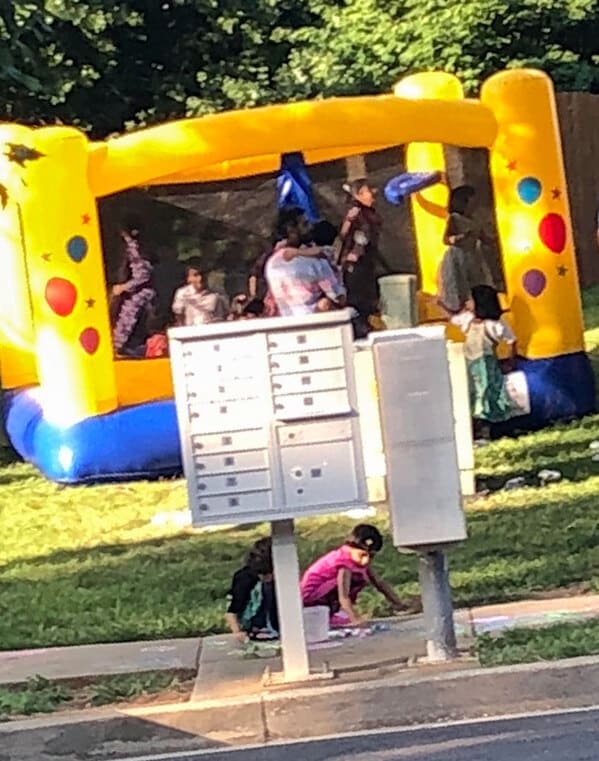 Today the neighbor rented a bouncy house for the entire day, just for the kids.
43. "We Just Moved Into A New Neighborhood, And When I Went To Mow The Front Lawn, My New Neighbor Was Already At It"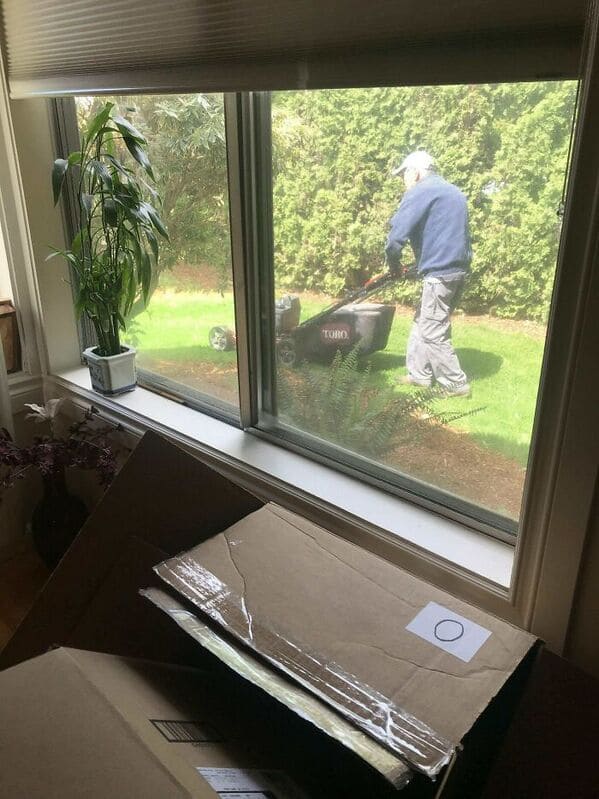 Said he does it once for all the new neighbors as a welcoming gift.
44. "My Elderly Neighbor Moved Out And Left This For Me"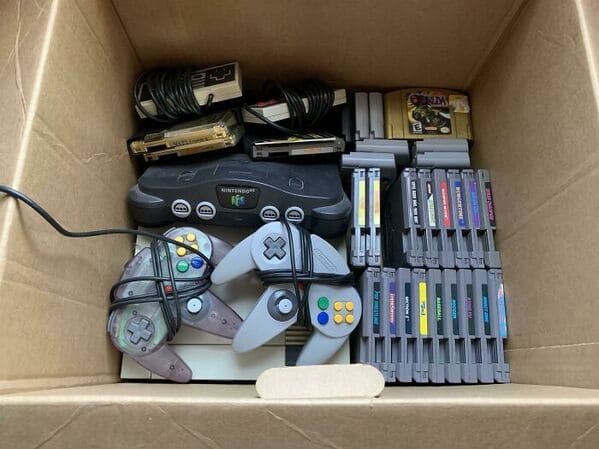 45. "An Offer From The Neighbor"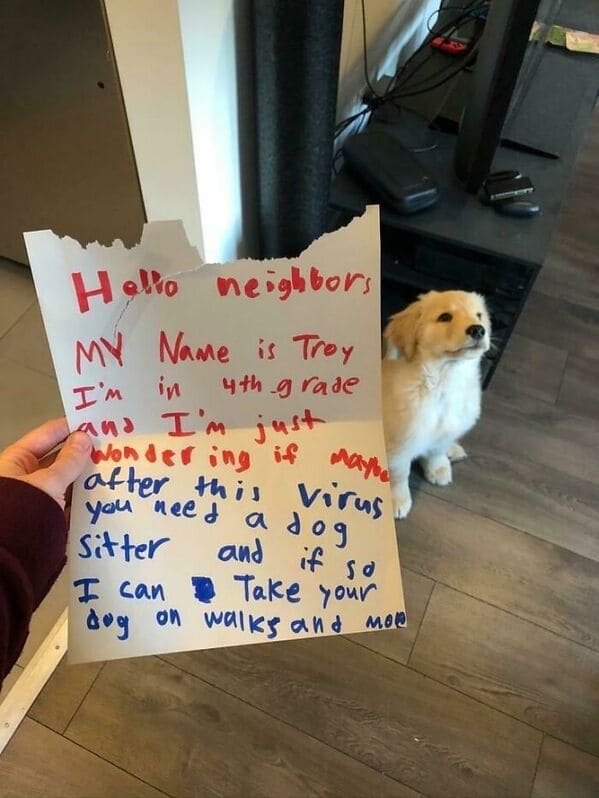 46. "I Had Such A Shitty Day. Valentine's Day, Husband Away, Alone With 3 Boys And Too Busy To Even Make Food For Myself"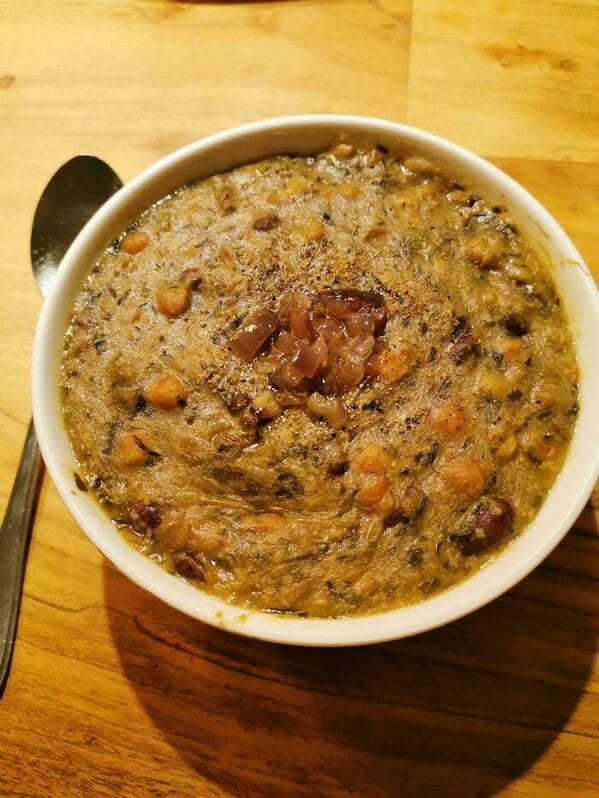 My Iranian neighbor just brought over abgusht, a stew with lamb and chickpeas. Just because she thought I could be hungry.
47. "I Mentioned That I Am Out Of Work And My Elderly Neighbor Left This On My Doorstep"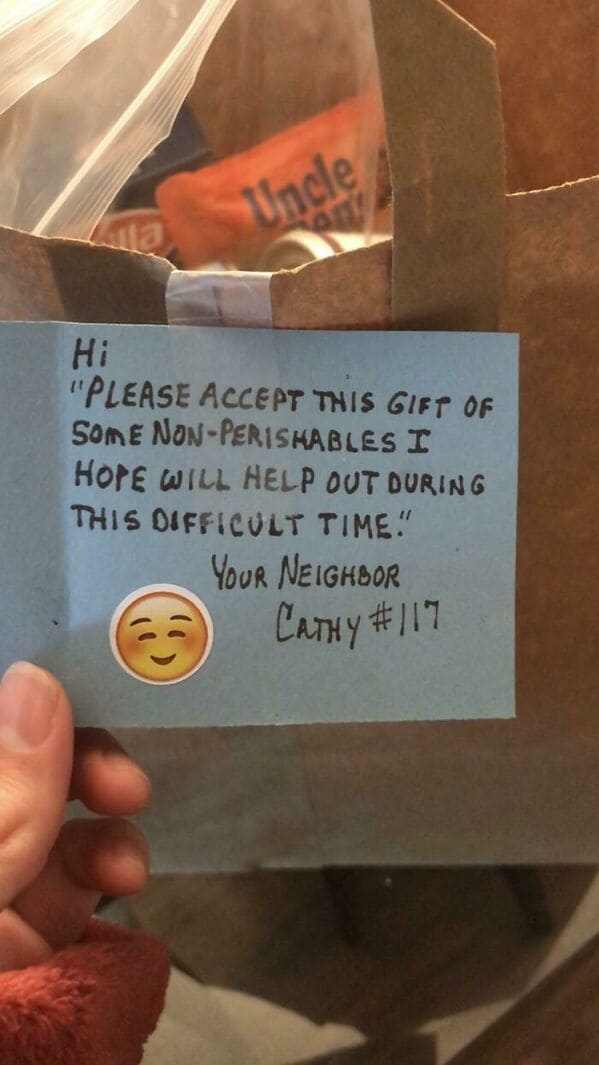 48. "90-Year-Old Neighbor On Strict Quarantine Put Out A Table Of Roses From His Garden In Wood Vases He Made By Hand"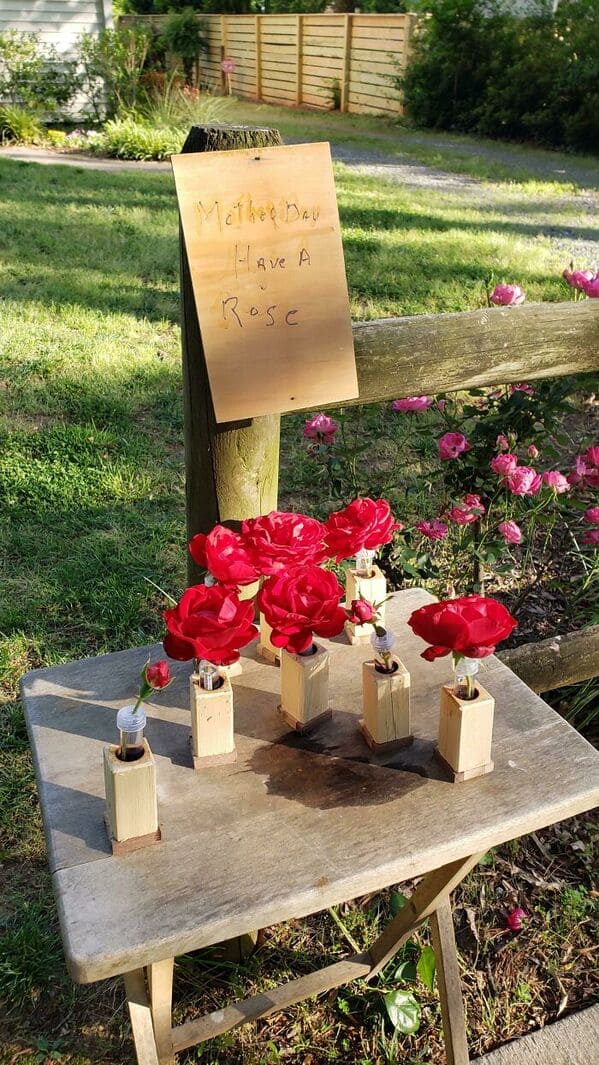 49. "We Lost Everything In A House Fire Two Days Ago. Our Little Neighbor Did A Lemonade Stand To Raise Money For Us"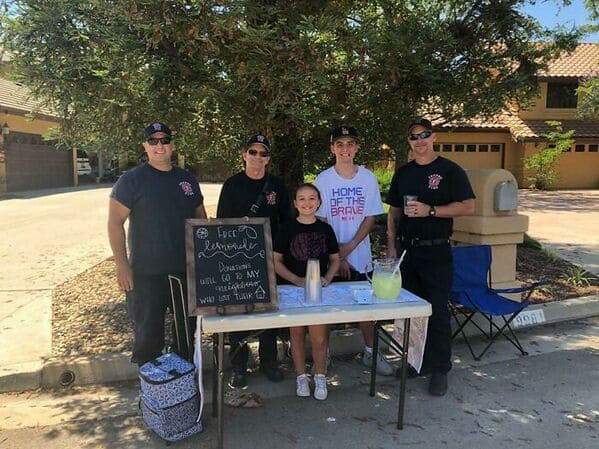 The firemen who tried to save our house came by to support it.
50. "So My Cat Died A Few Days Ago And The Neighbors Kids Found Out And My This Collage Of Him. I'm In Tears"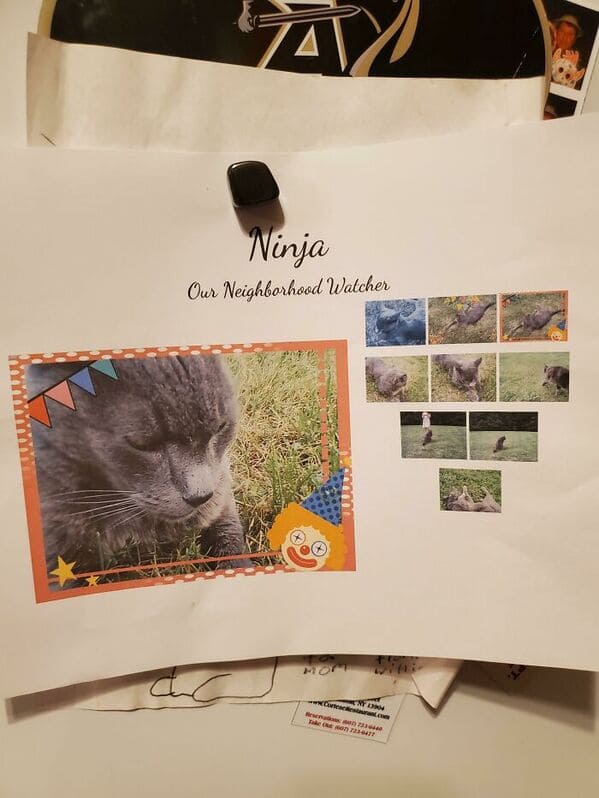 h/t