The "For Exposure" Twitter account curates the craziest proposals people have gotten from potential clients. They discover and retweet the most extreme cases of choosy beggars trying to take advantage of artists and freelancers.
Working in a creative field is a grind. Building up a client base that understands and respects your work is tough, especially when there are so many people who seem to think it's appropriate to hire someone just "for exposure."
I've done stand-up comedy for over a decade and I still get people asking me to perform "for exposure" which is ridiculous because you'll maybe get 20 people to come to the show. If they're not willing to pay you, it's usually not worth your time. That goes for any industry.
Follow For Exposure: Twitter
1. "Benefits: be seen with local fitness legend, girls I am not interested in, other valuable things money can't buy."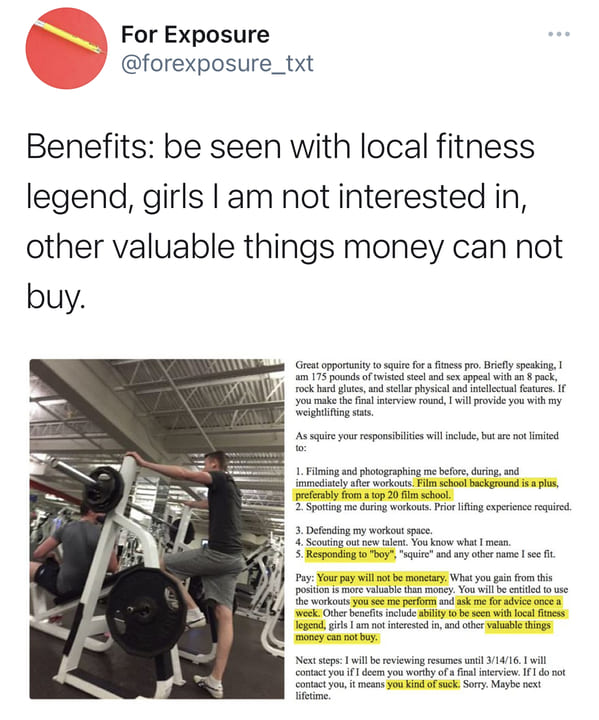 forexposure_txt
2.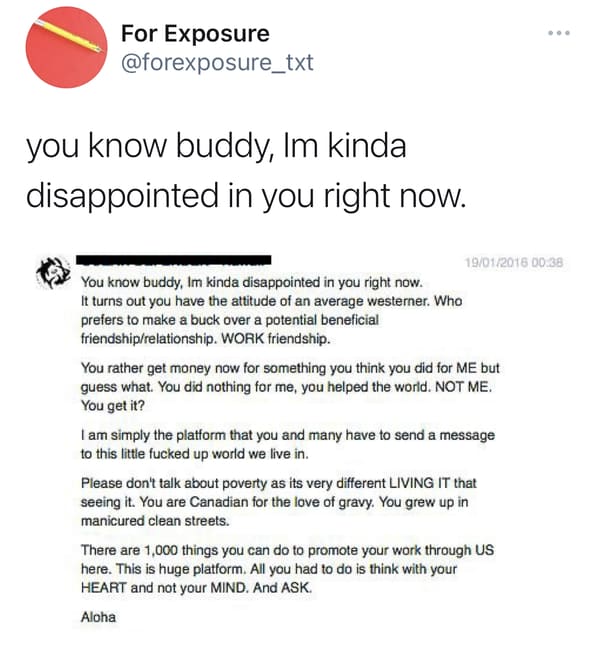 forexposure_txt
3.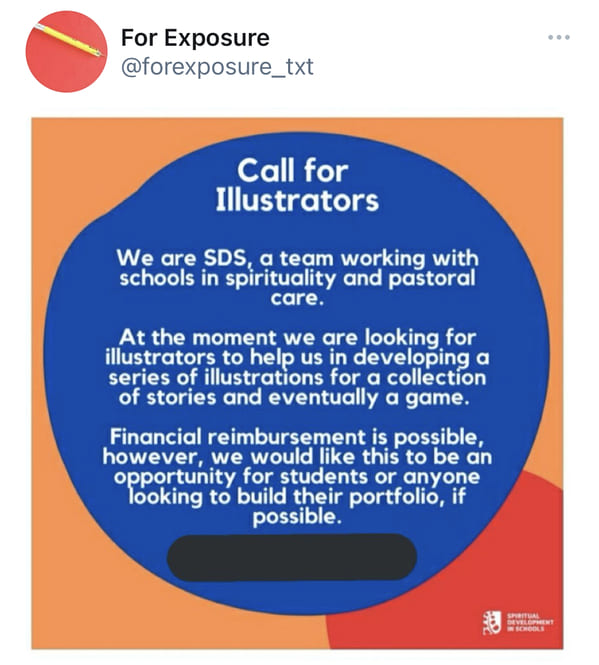 forexposure_txt
4.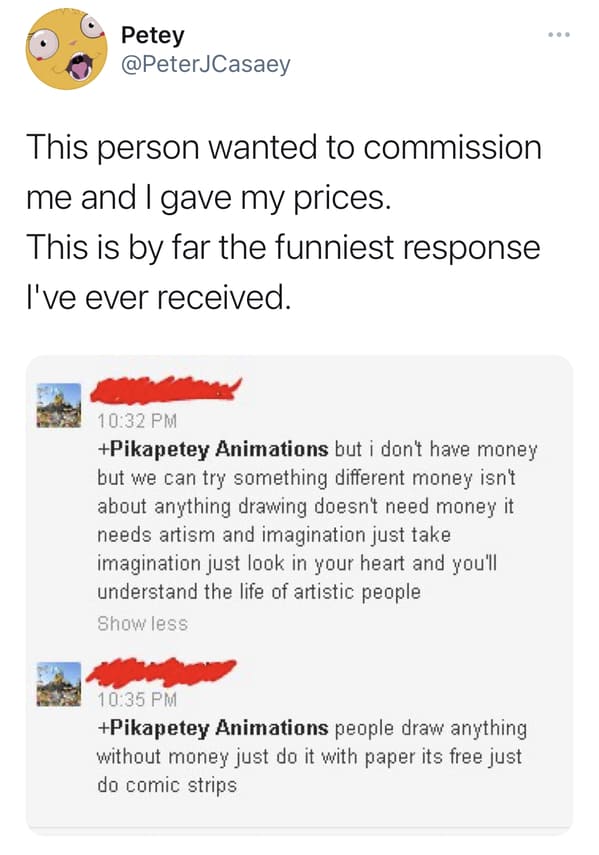 PeterJCasaey
5.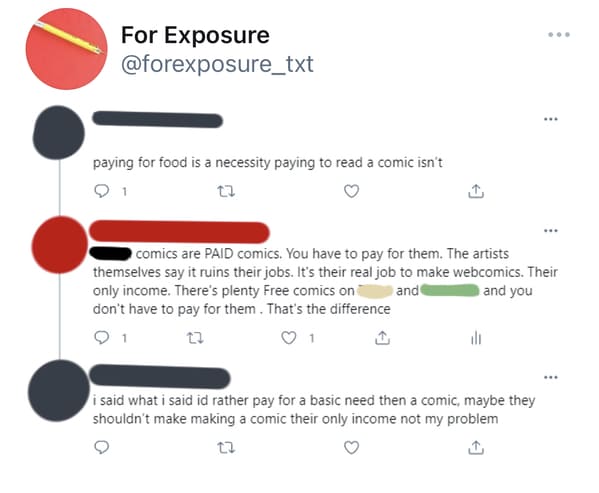 forexposure_txt
6.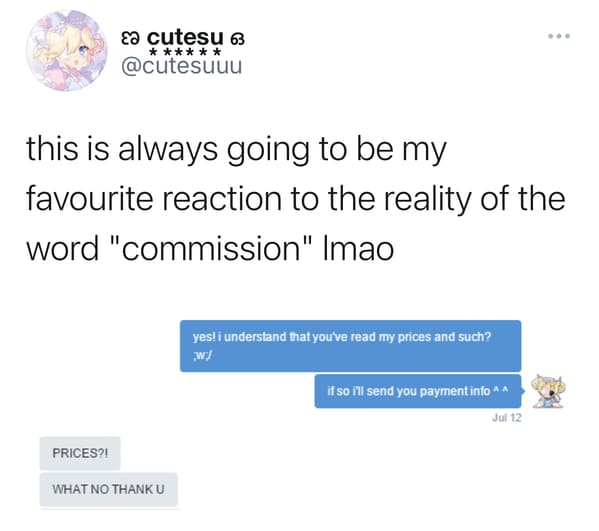 cutesuuu
7.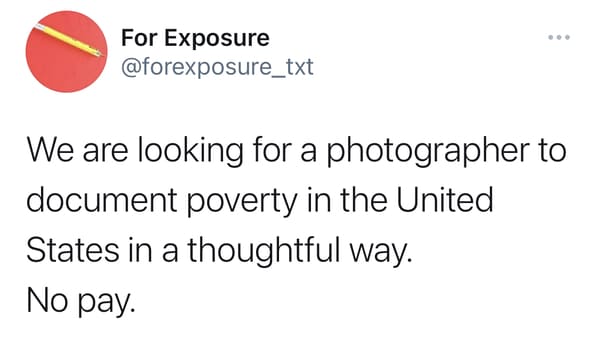 forexposure_txt
8.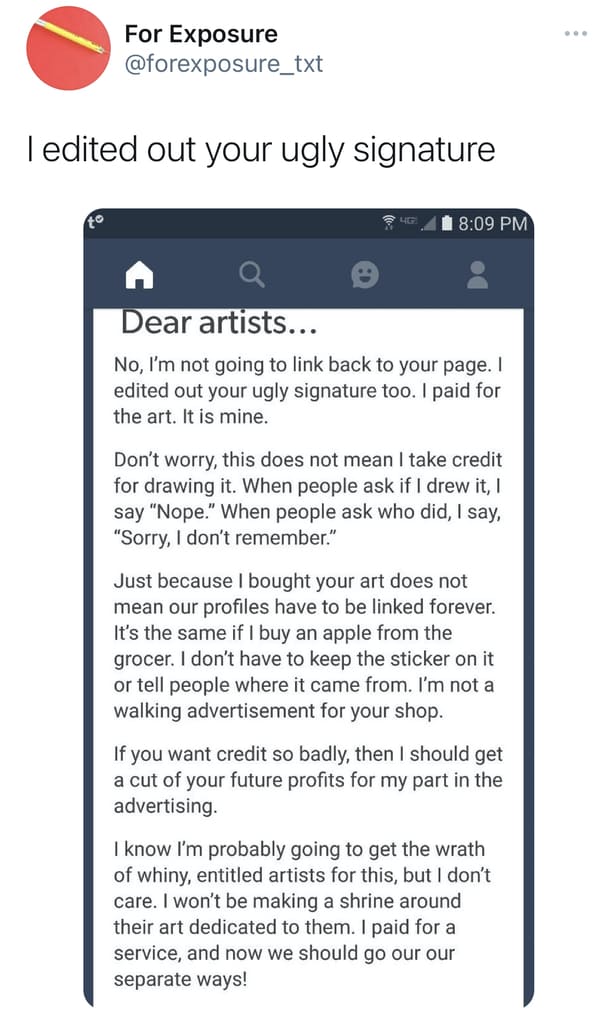 forexposure_txt
9.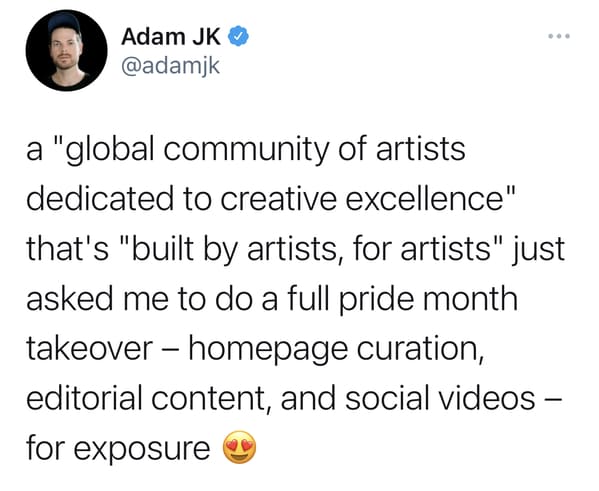 adamjk
10. "Pay ME for exposure"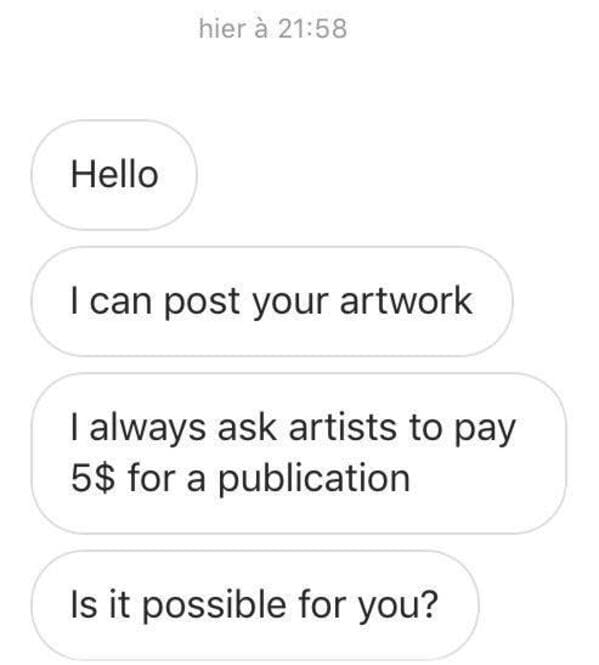 GingerAy
11. "FoR tHe ExPoSuRe"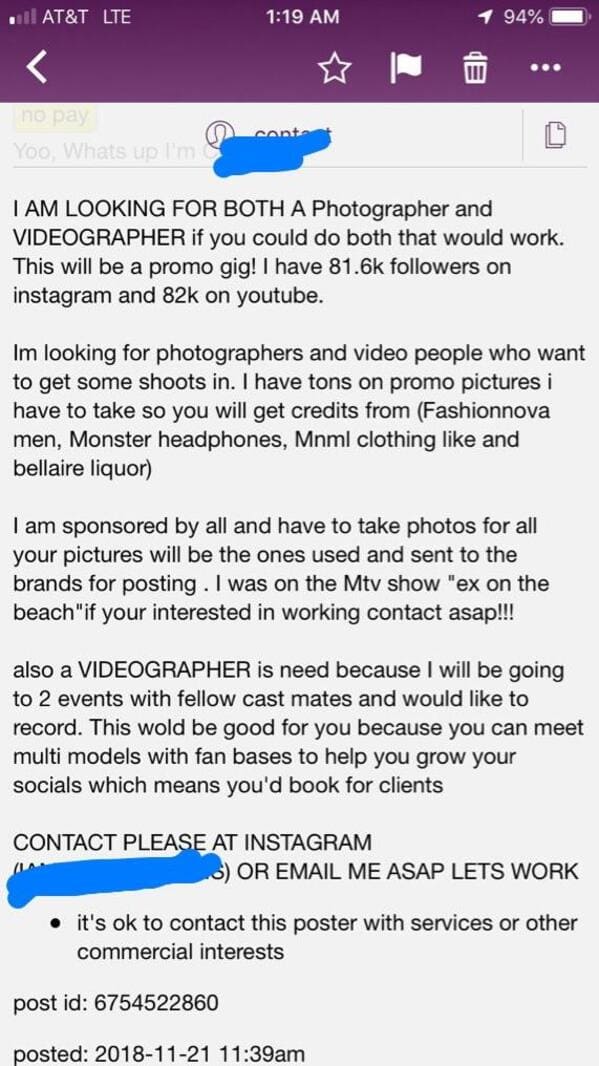 CycloneCowgirl
12.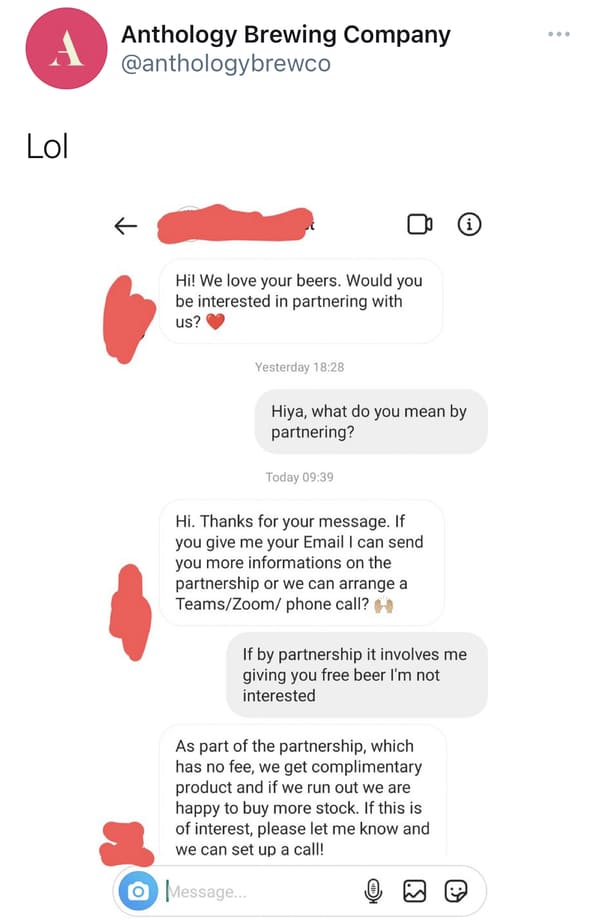 anthologybrewco
13.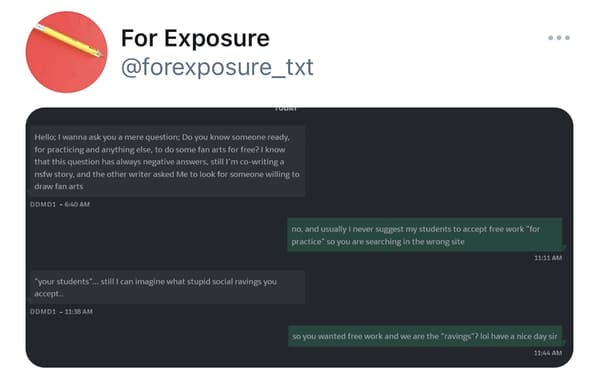 forexposure_txt
14.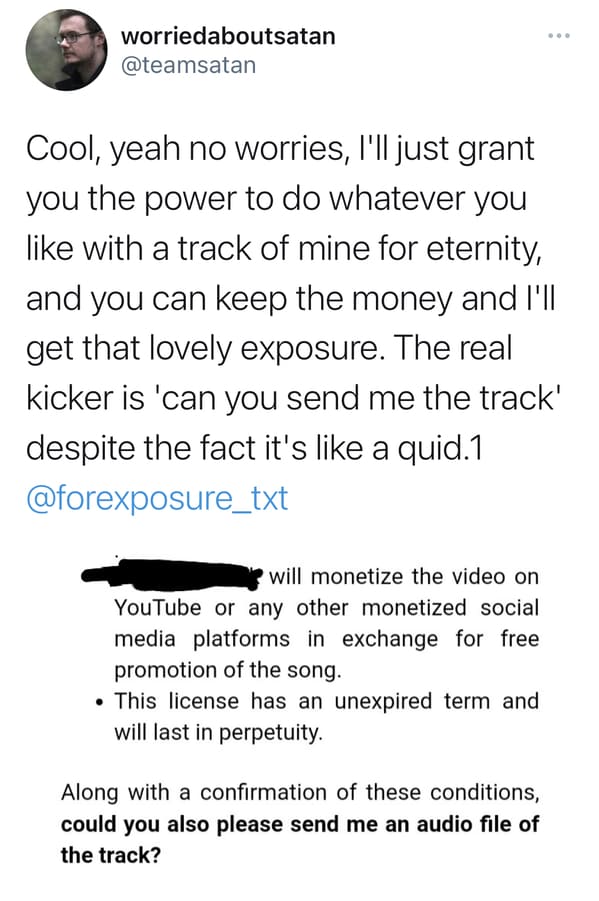 teamsatan
15. "Getting free art in exchange for "exposure" isn't enough anymore. You have to get artists to pay you to get 'exposure' now."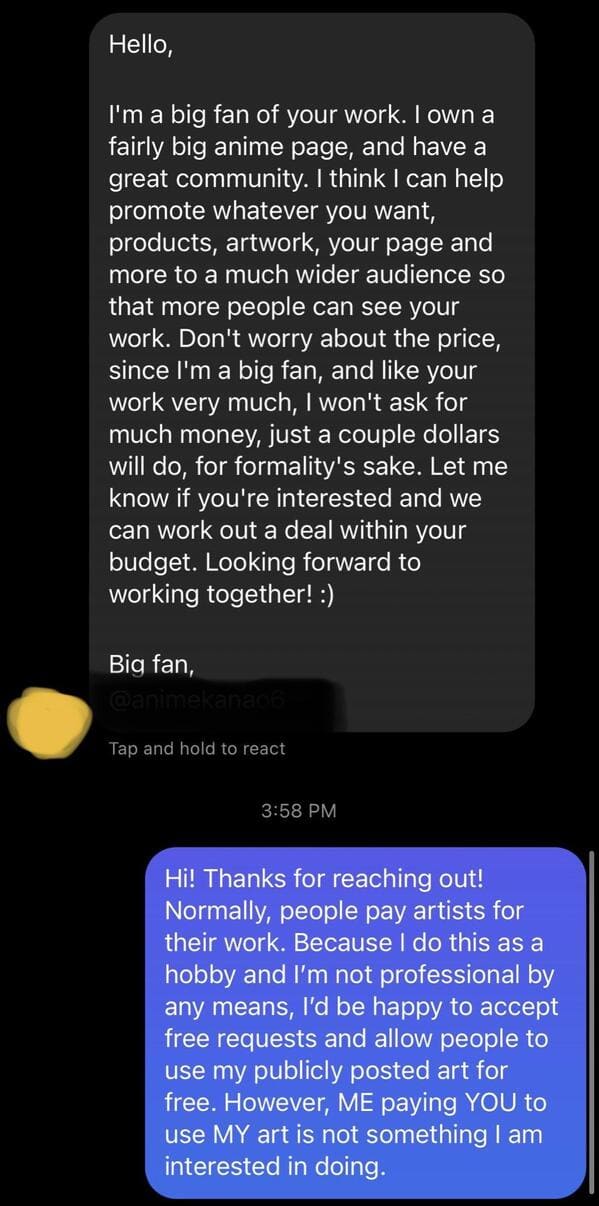 cantevisa
16.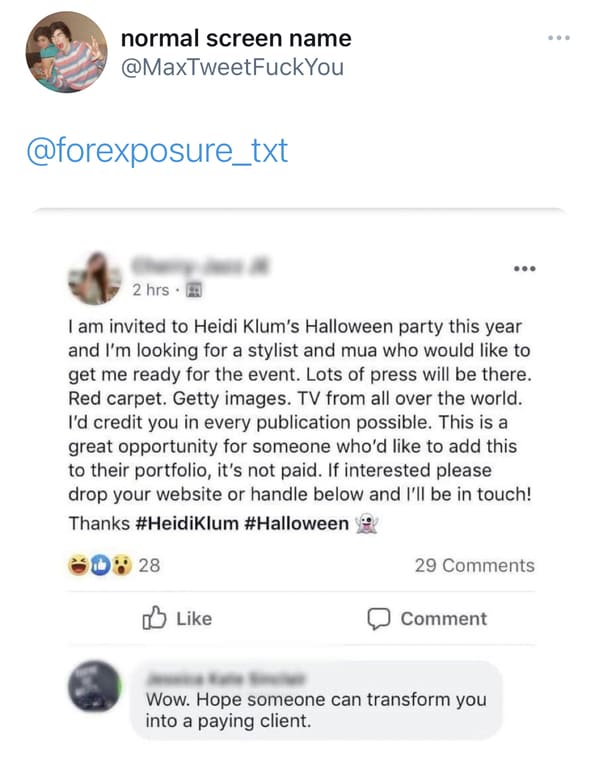 MaxTweetF**kYou
17. "A college sent this to their alumni."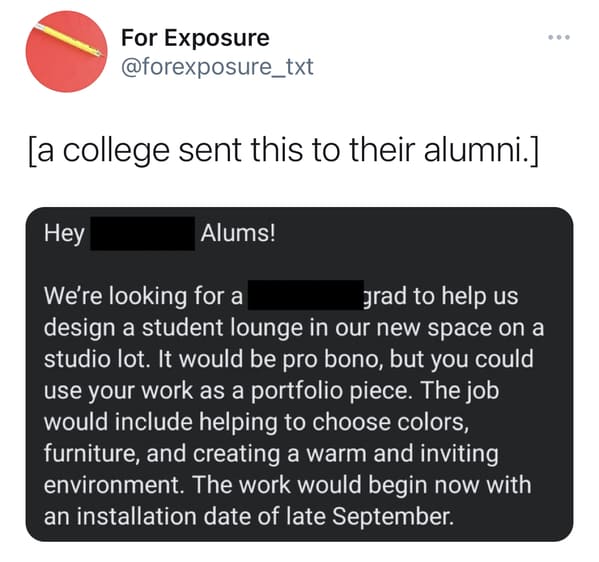 forexposure_txt
18.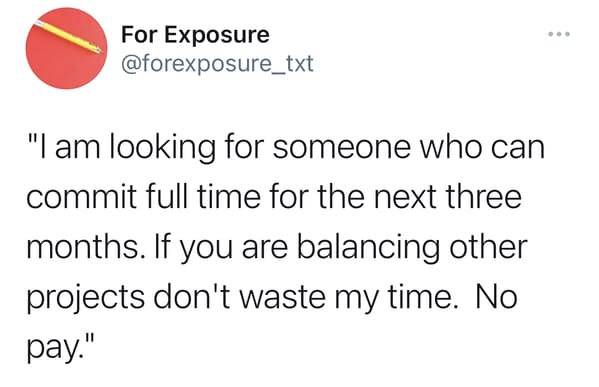 forexposure_txt
19.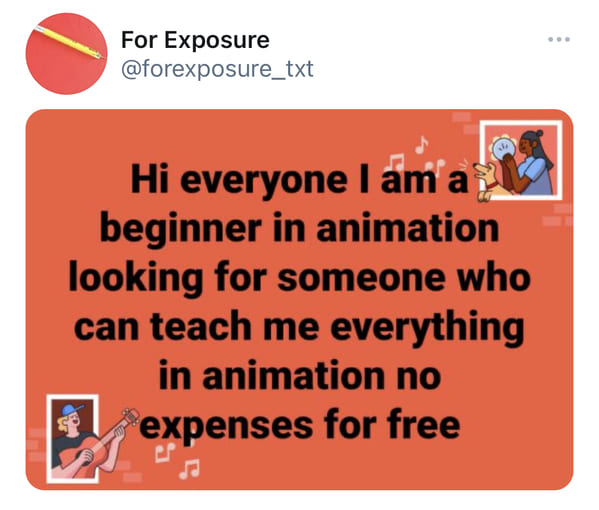 forexposure_txt
20.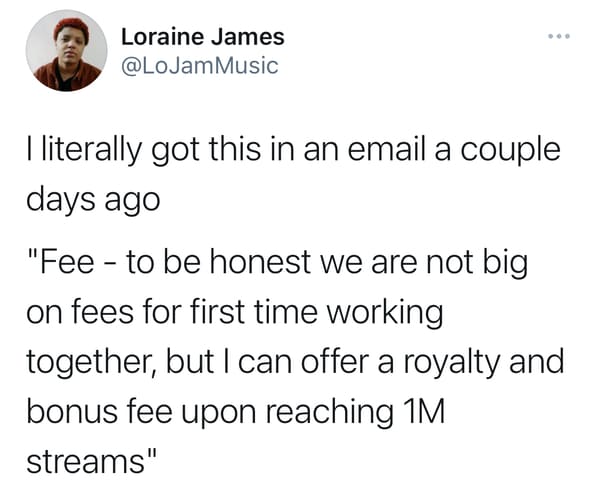 LoJamMusic
21.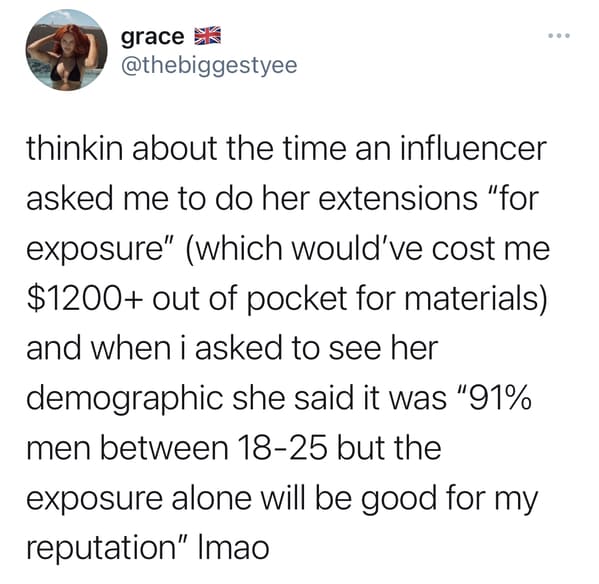 thebiggestyee
22.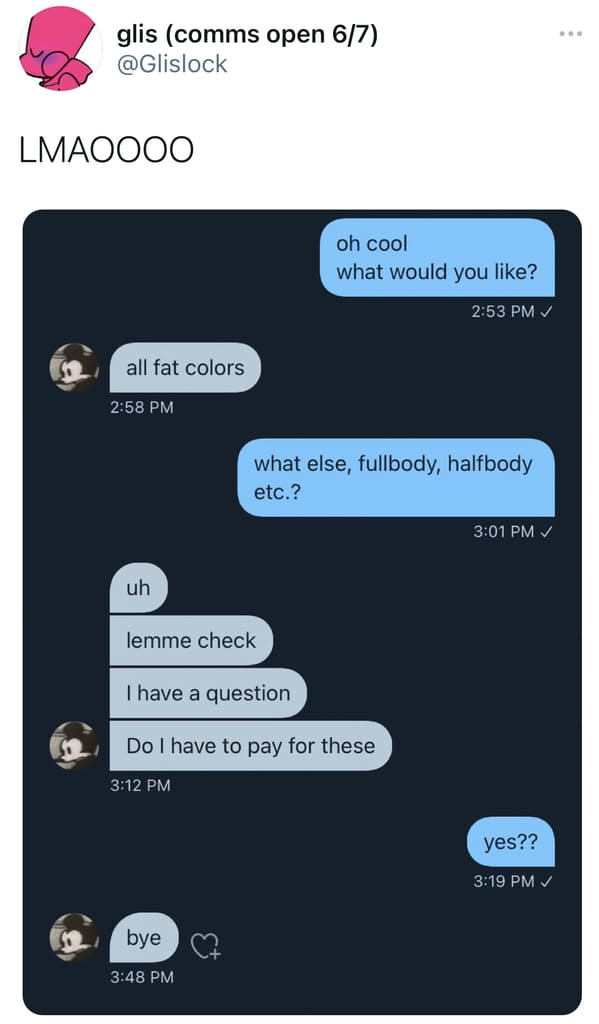 Glislock
23.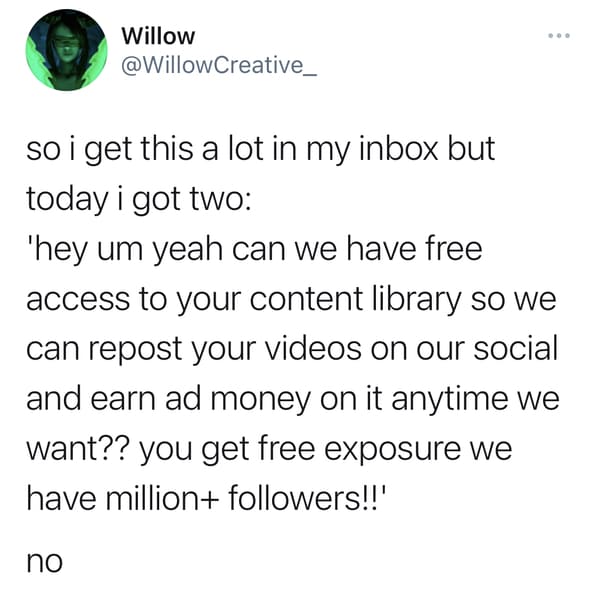 WillowCreative_
24.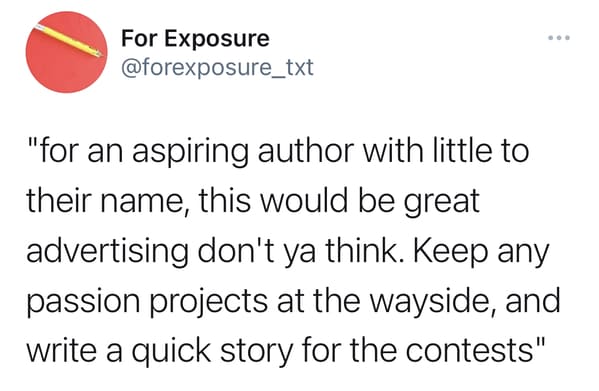 forexposure_txt
25. "Local tattoo place that I liked until they posted this ad for an unpaid 'apprentice' (UK)"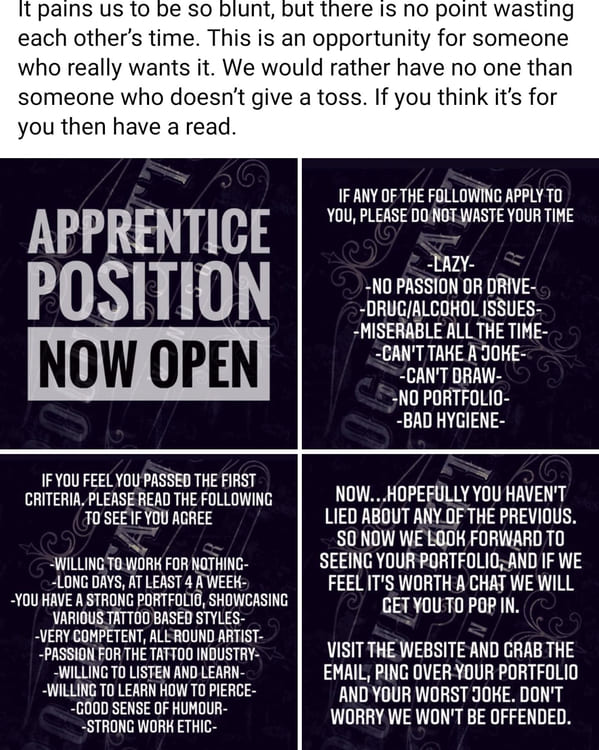 rhiikjaviks
26. "Notice how they suddenly disliked my art after they found out how much it cost."

FurFoxSakeSuits
27.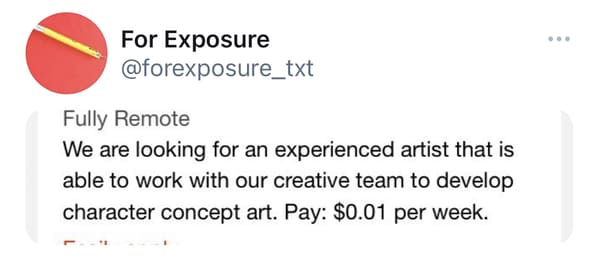 forexposure_txt
28.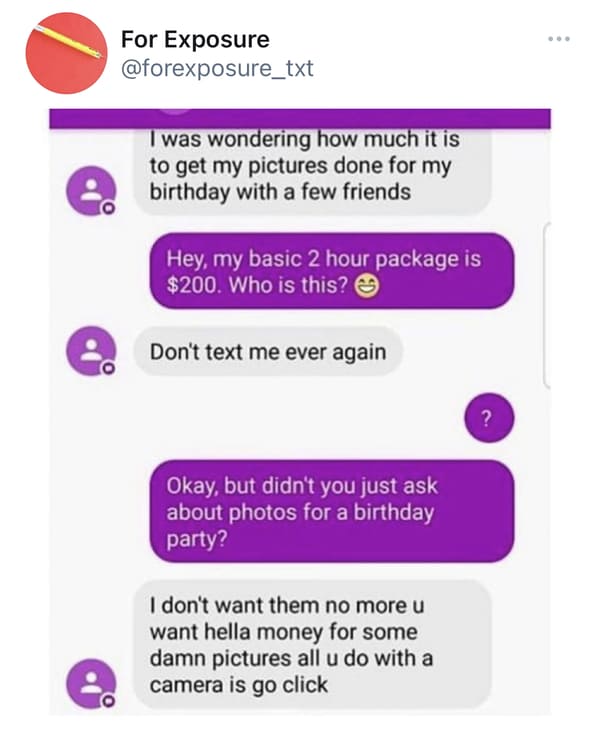 forexposure_txt
29.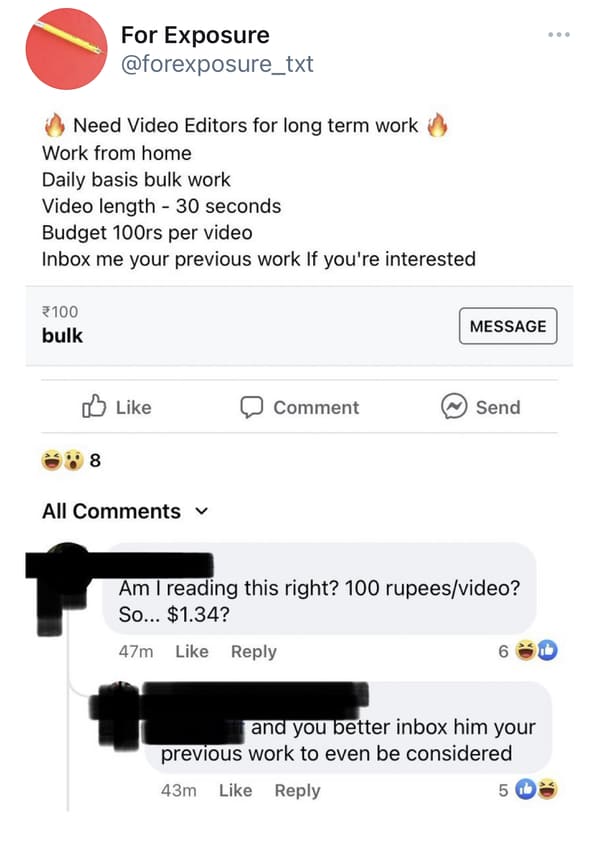 forexposure_txt
30.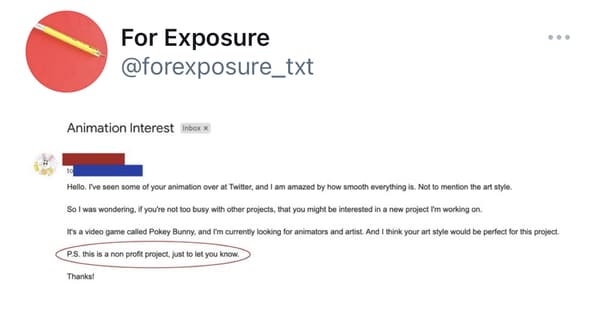 forexposure_txt
h/t forexposure_txt