A 91-year-old grandpa has gone viral on TikTok thanks to his granddaughter Megan. She shared some of his wholesome texts in a video and people loved it.
Texting with grandparents is wholesome enough but when they start cracking jokes it takes it to the next level. Grandparents usually struggle with technology but this grandpa has it down. At 91-years-old he seems to be pretty savvy.
I just wish he'd start adding in emojis. Here are some of the wholesome text exchanges Megan has had with her grandpa.
---
1. First, Megan's Grandpa is concerned about her love life.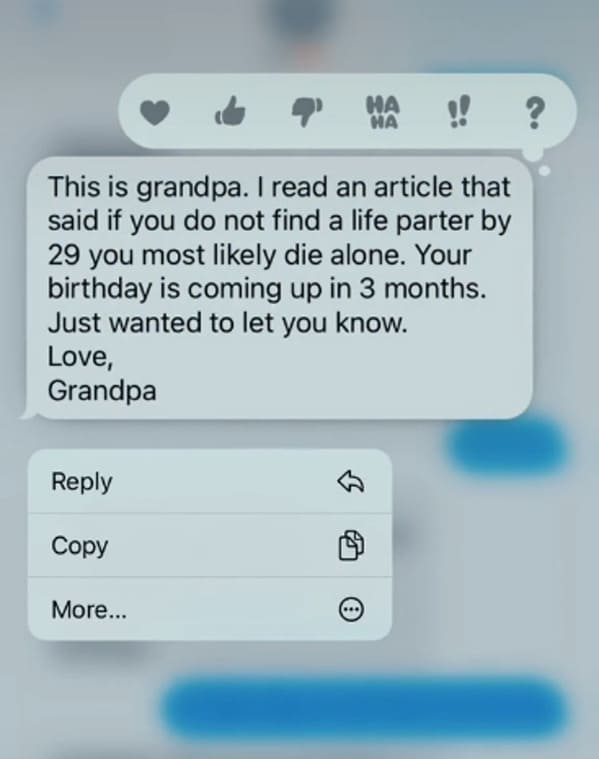 2. Then he reminds her that heart disease runs in the family and to take care of herself.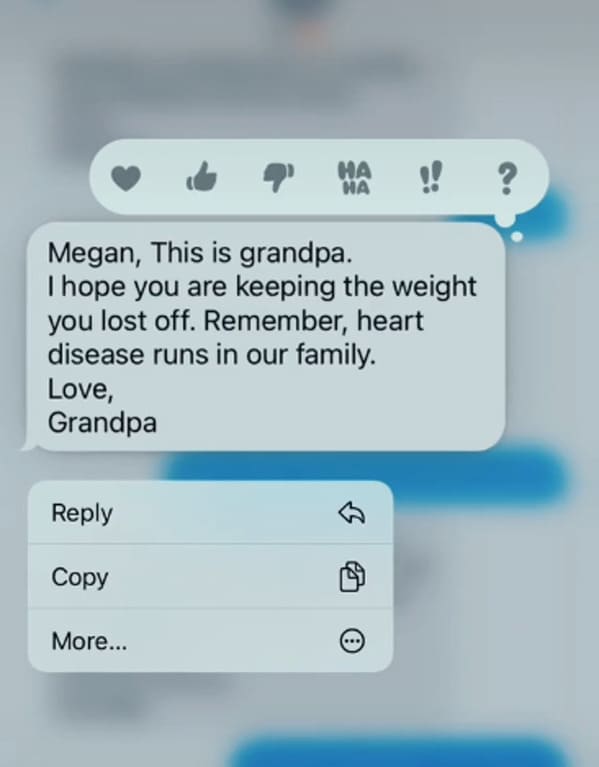 3. Megan's grandpa then encourages her to not drink too much.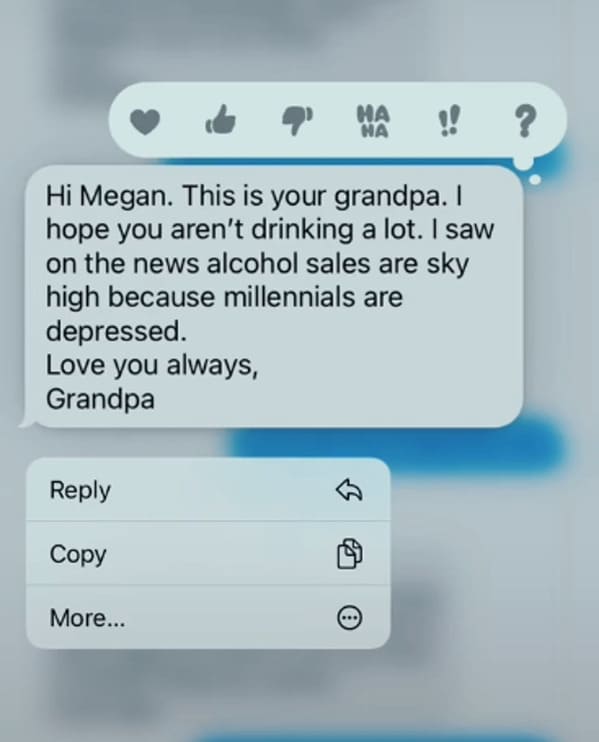 4. After learning about TikTok, Megan's grandpa seems concerned for her safety…hopefully he doesn't find out.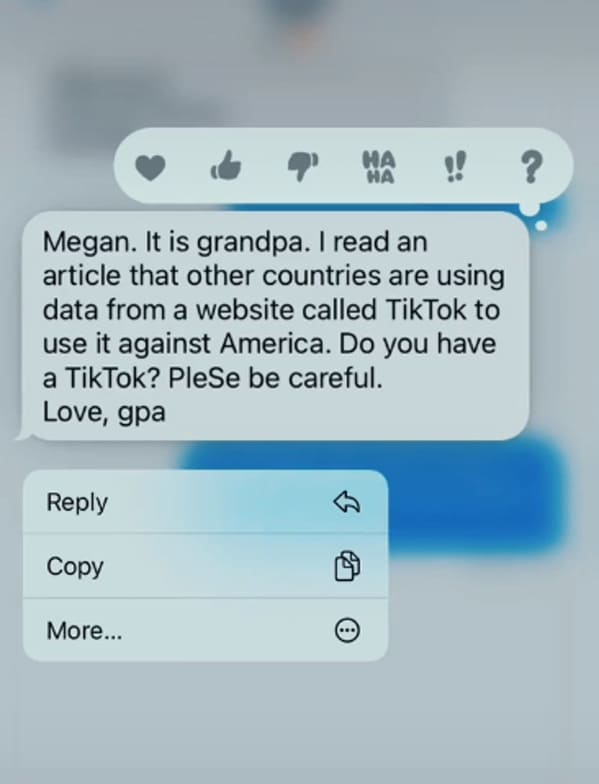 5. He'll never know!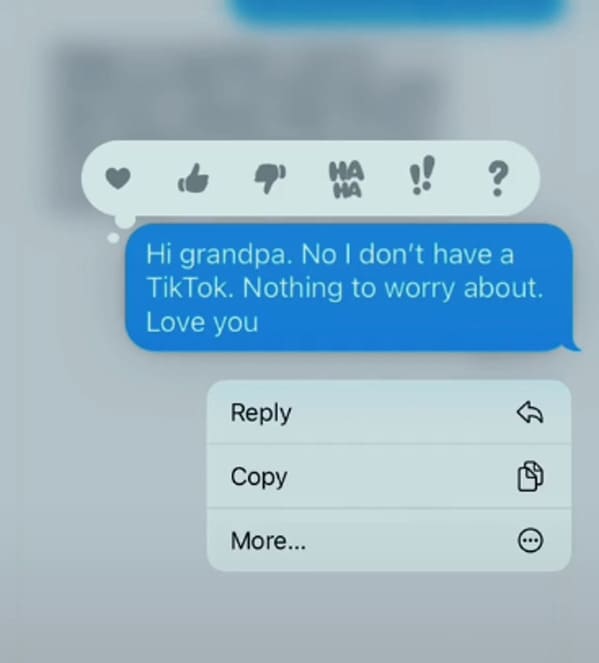 6. Here's the full video from Megan's TikTok.
7. After going viral, Megan decided to share some other funny texts she received from her grandpa.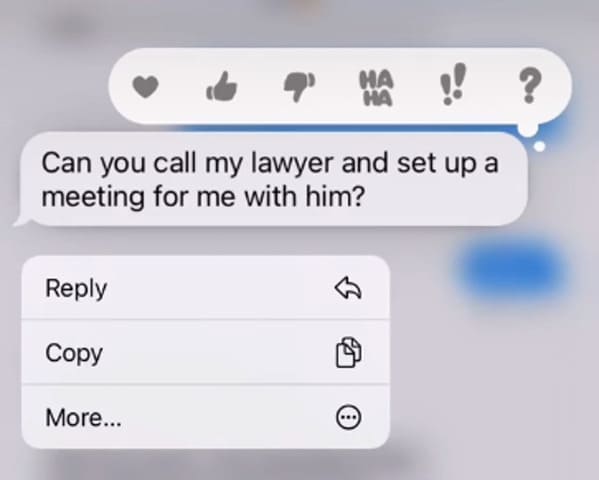 8. "Ha Ha"