We love to share wholesome stuff on Pleated-Jeans because it's a nice little escape from the endless amount of crazy stories. Sometimes those stories are fun, but today we're talking about old people.
Old people get a bad wrap. I'm always careful about what I say or think about them because I know one day I'm gonna be in the same situation. Whether it's trying to understand new technology or driving too slow in the left lane, there's always a wholesome side to old people. If you engage with them, you might get to see it up close.
These wholesome old people are restoring my hope for humanity today. I hope it does the same for you.
1. "My Parents Sent Me This From Their Retirement Community Today"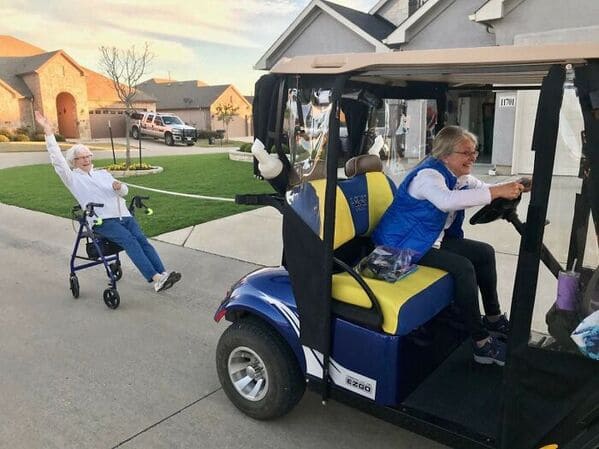 Ace497
2. "This Is So Cute"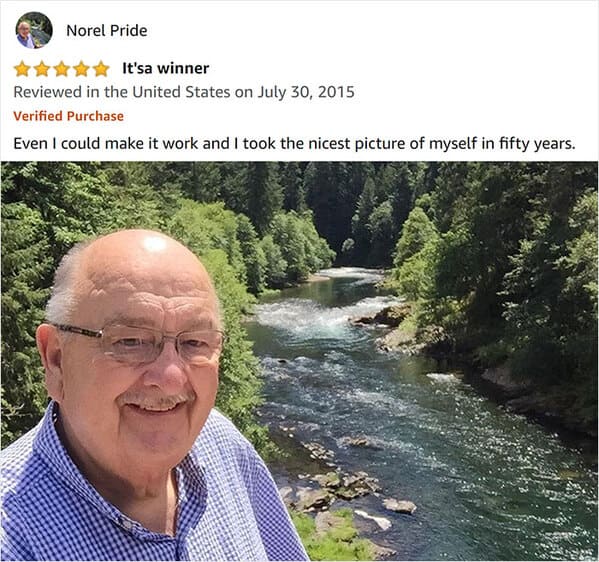 [deleted]
3. "So Cute"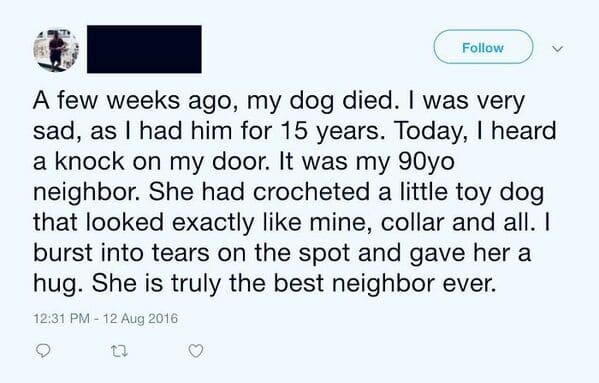 Arctic_Mandalorian
4. "Grandfather With Vitiligo Crochets Dolls To Make Children With This Condition Feel Better"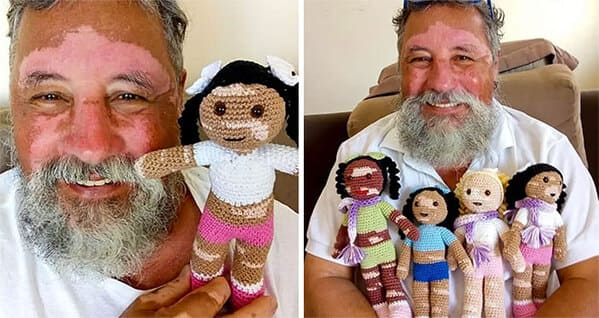 biabia___x0
5. She Said "I Haven't Been Carried Like This Since My Wedding Day"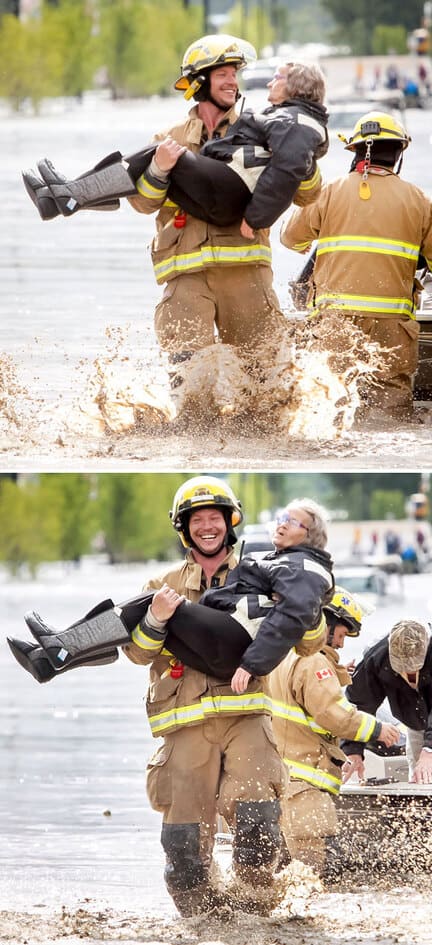 6. "This Is My 96-Year-Old Grandma, Willie. She Survived The Great Depression, Being Hit By A Fire Truck And Being In A Coma, And Losing Her Husband At A Young Age. Now She Drinks Liquor And Smokes Cigars, Still Lives Alone And Hits On Younger Men. I Love Her With Everything I've Got"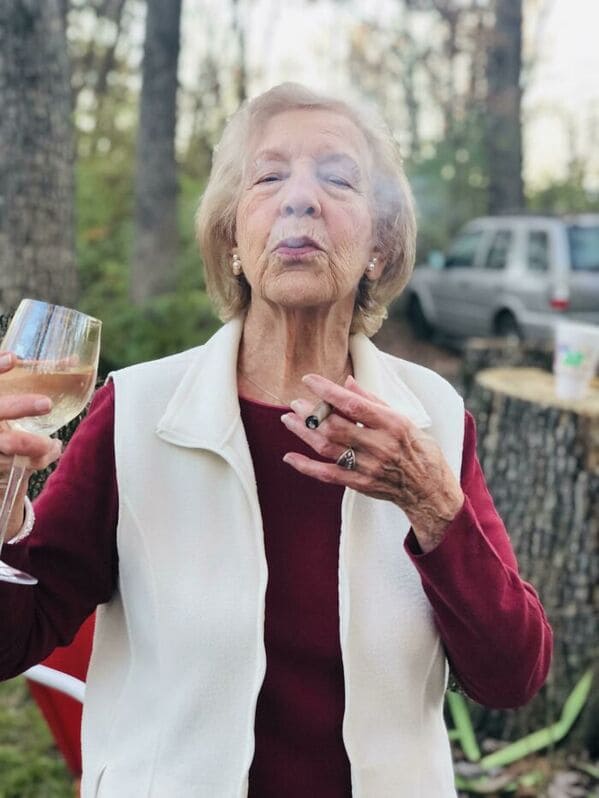 motherroadsdaughter
7. "Relationship Goals"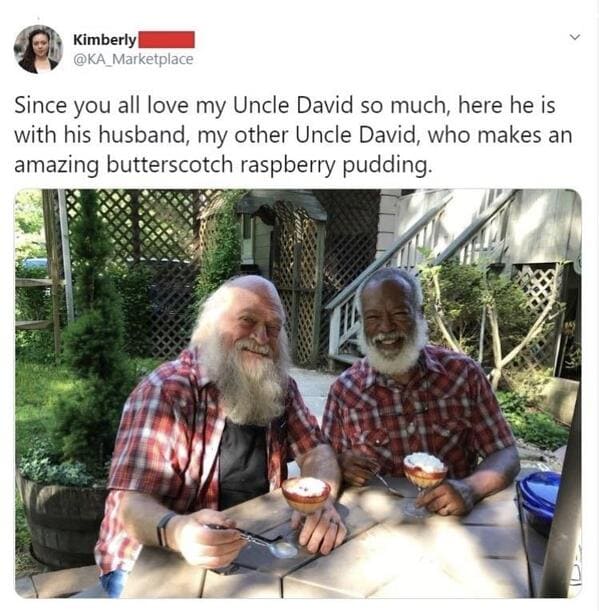 KAreports
8. "Cosplay Isn't Just For The Young"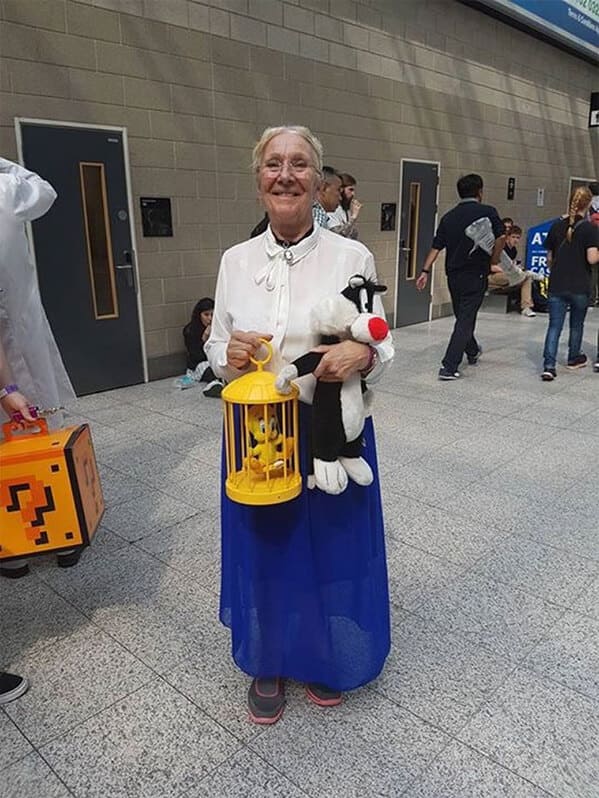 SkelletonQueenX
9. "Maureen The Legend"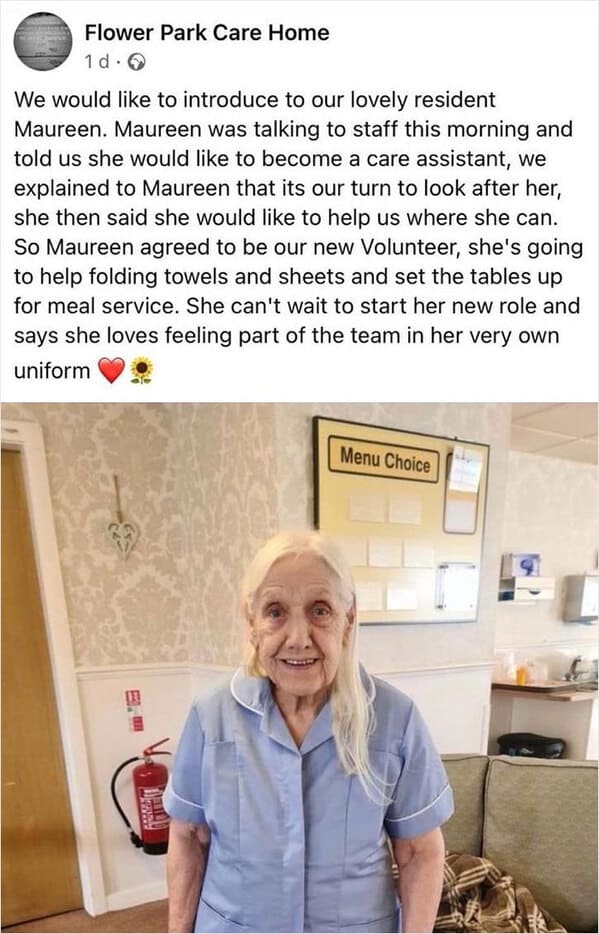 iNeedHealing24_7
10. "This Couple Re-Creating Their Marriage Photo 70 Years Later"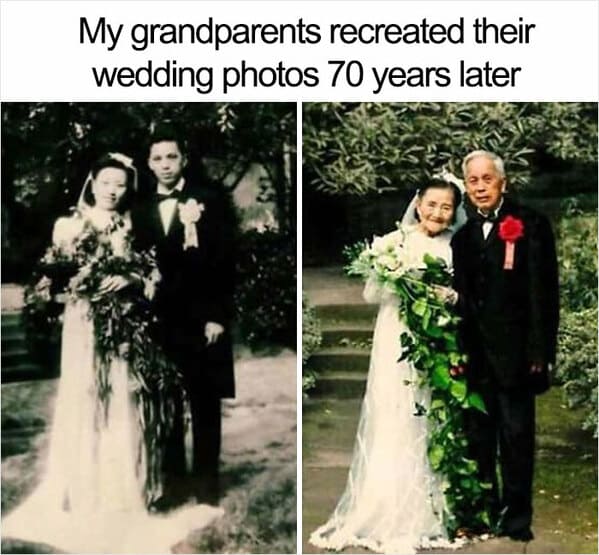 ReagansRougeBanana
11. "My Professor Is 74 And He Isn't Confident Using Zoom So He's Prerecorded The Rest Of Our Classes. Today, I Watched The First One. He Has A Pinocchio Doll In The Front Row Because He Isn't Comfortable Teaching To An Empty Room. I'm Social Distancing For This Man And This Man Only"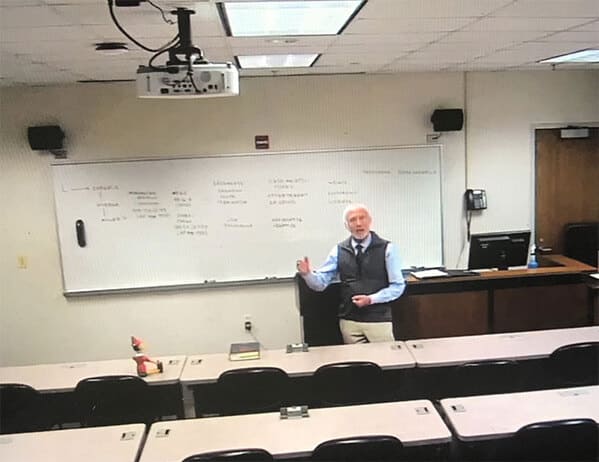 Ph0on-
12. "The Fact That He Still Carries The Pic Around Is So Precious"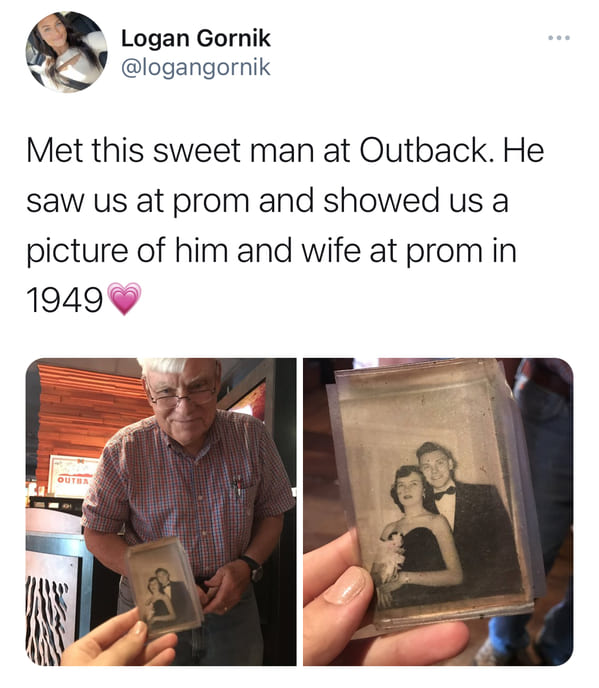 logangornik
13. "I Lost My Dad At Walmart And Ended Up Finding Him In The Garden Section Watering Plants"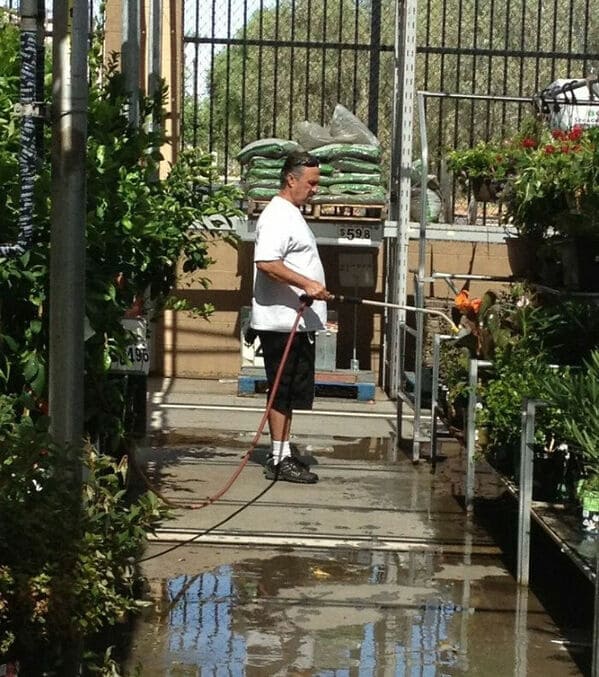 bambiartistic
14. "Obama Told This 90-Year Old Veteran He Didn't Have To Stand. He Said, "No Sir, You're The President"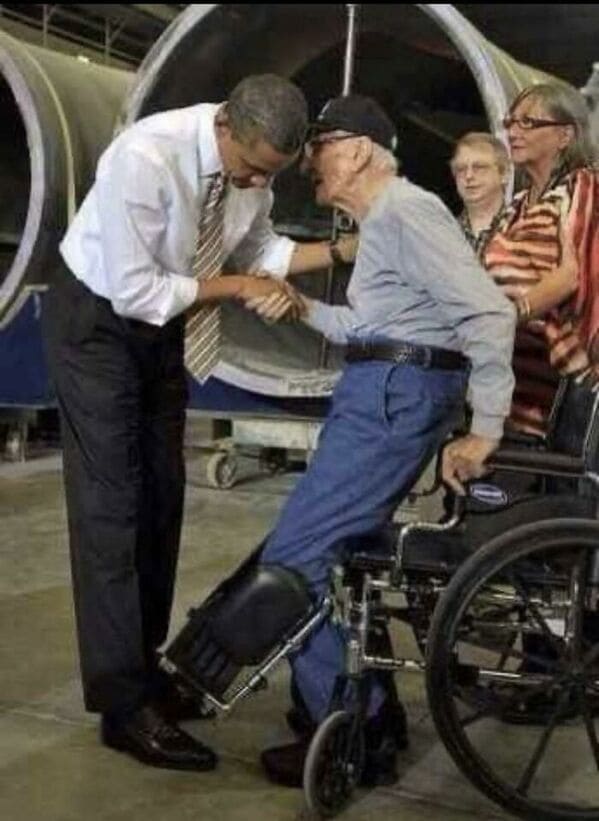 The_Real_Potatos
15. "My Neighbor Almost Had My Mom Worried For His Safety"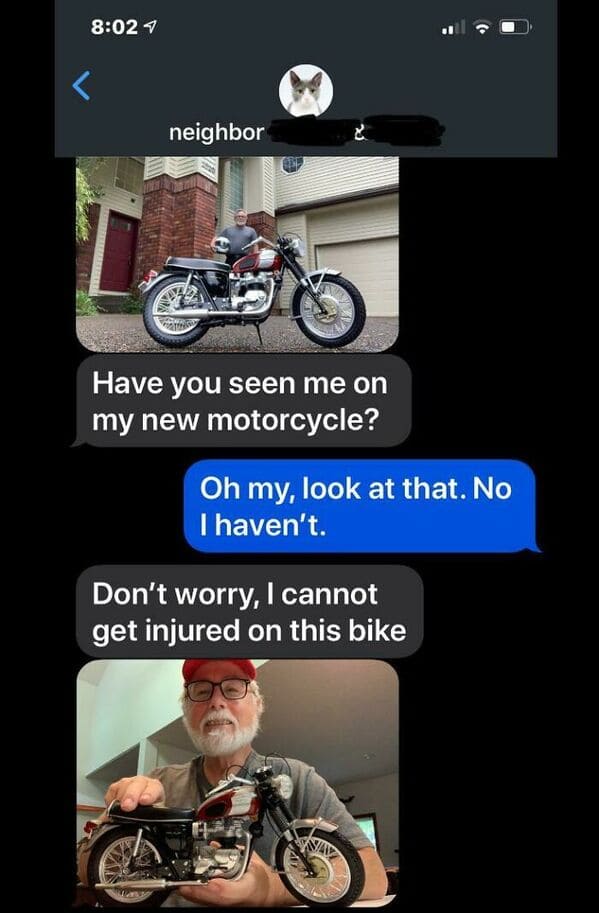 DreamCyclone84
16. "Made Me Smile"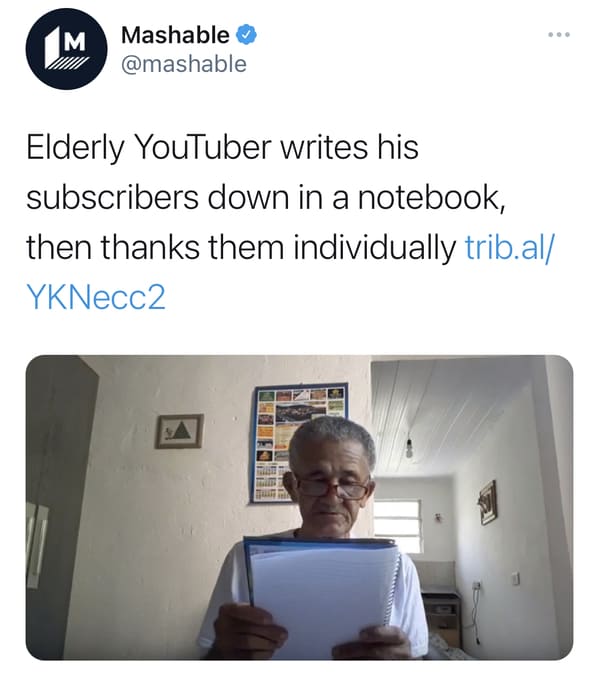 mashable
17. "Oh The Smiles!"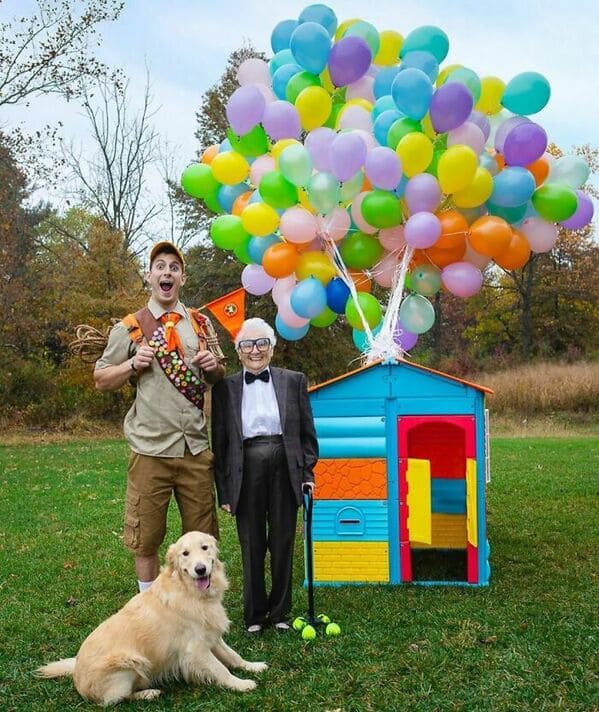 D_Kaz09
18. "My Grandpa's 88th Birthday Was A Few Weeks Ago. My Sister Got Him A Coloring Book And Crayons. He Says He's Never Colored Before, But He Seems To Enjoy It. He Shows All His Visitors The Pages He's Finished. He's Colorblind, So Some Of The Puppies Are Pink, But He's So Happy. He Melts My Heart"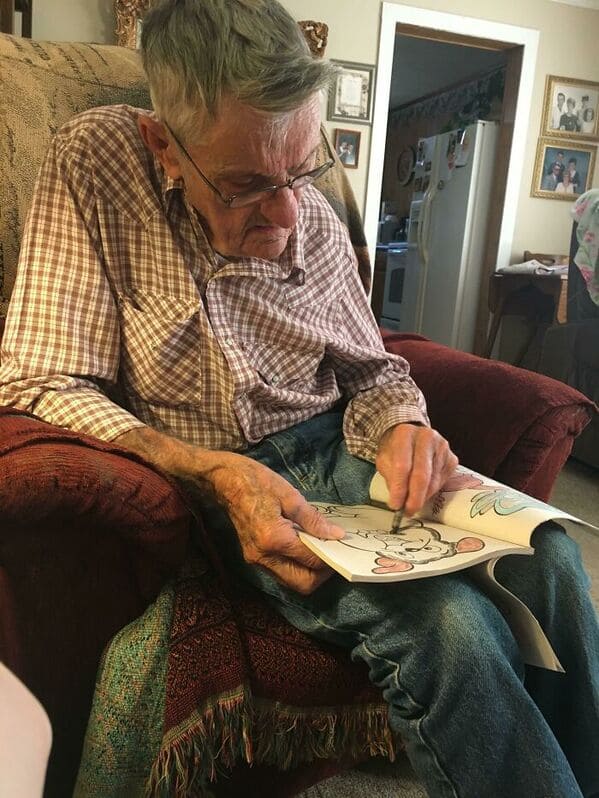 stephiebob
19. "An Old Man Taking Pictures Of His Wife Without Her Realising"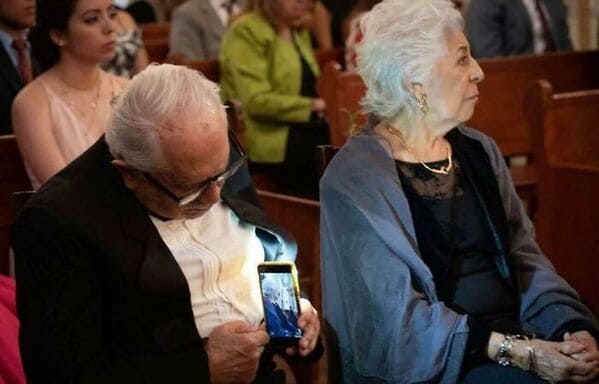 AnyRandomRedditor
20. "Dad Went Out In The Snow To Feed The Birds, And Made A New Friend! It's Official, He's A Disney Princess Now"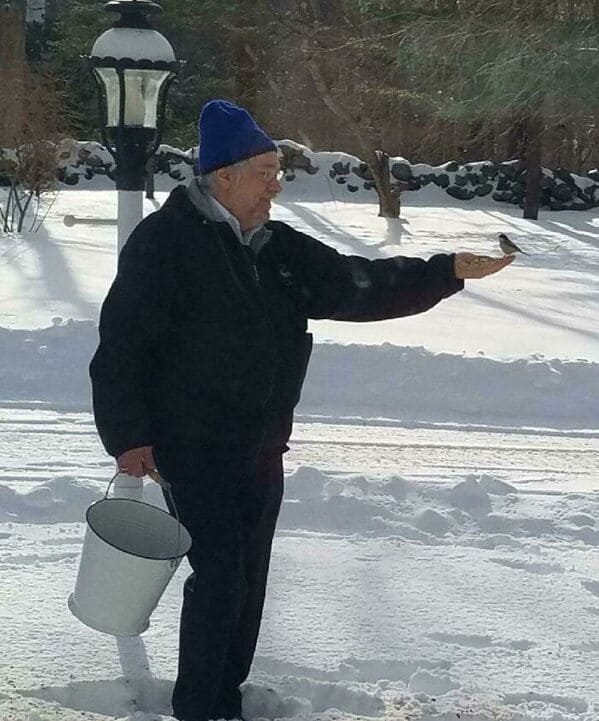 ClearBrightLight
21. "I Live Abroad. My Grandparents Called Me To Urgently Check The Security Web Cams Of My House Back Home. Turns Out They Called So I Could See Them Standing With A Heart And Waving At Me"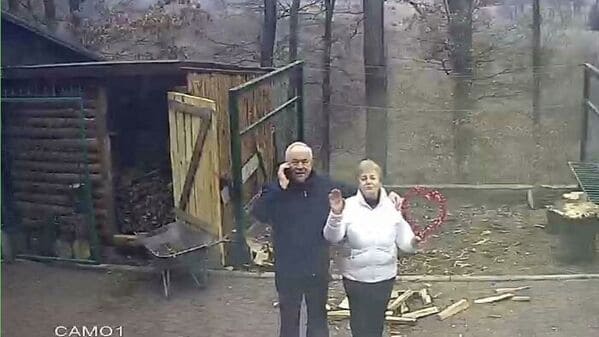 isitmeuarelookingfor
22. "A 76 Yr Old Retired Air Force Colonel Is No Match For His 4 Year Old Granddaughter"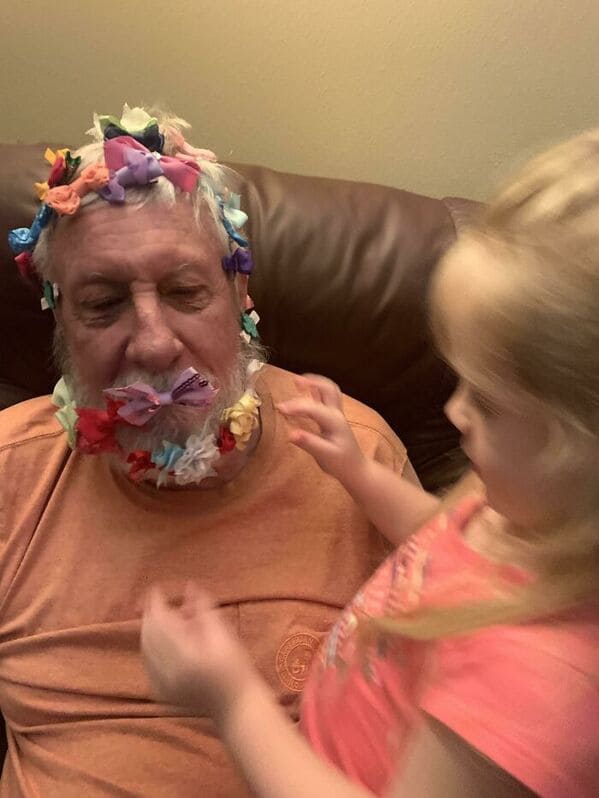 Extra_blueberries
23. "My Dad Thought He Was Taking A Picture Of My Kids And Accidentally Had It On Front Facing. It Fills Me With Joy That This Is What His Face Looks Like When He's Watching My Kids. He's A Great Dad"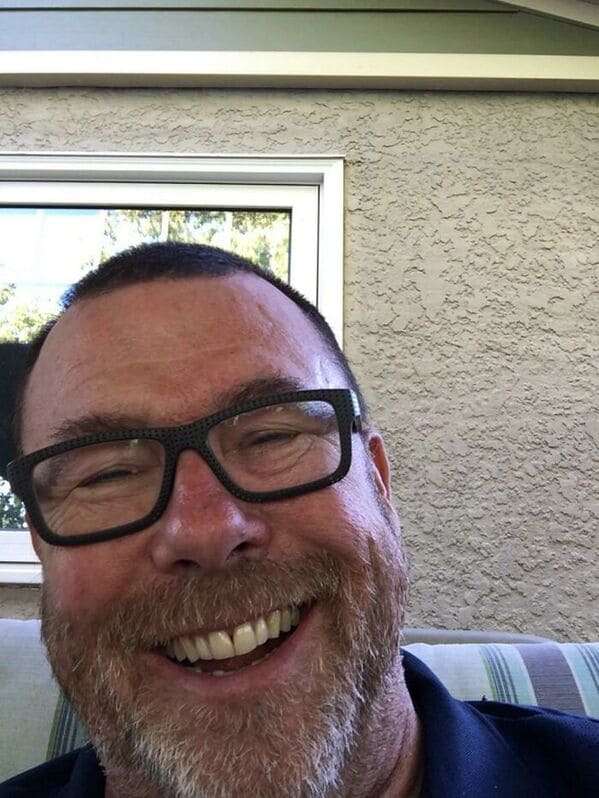 missbinz
24. "Grandpa Brings Dog To Furniture Store To Make Sure She Likes Chair Too"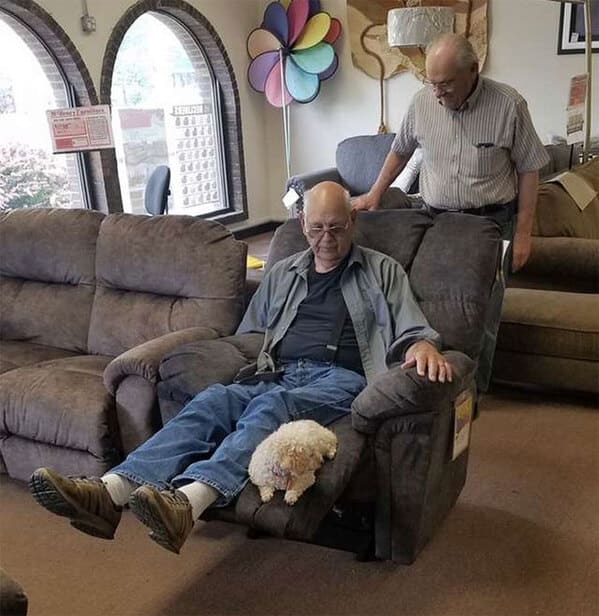 LadyAdiee
25. "Milly Girl. I Love Ya"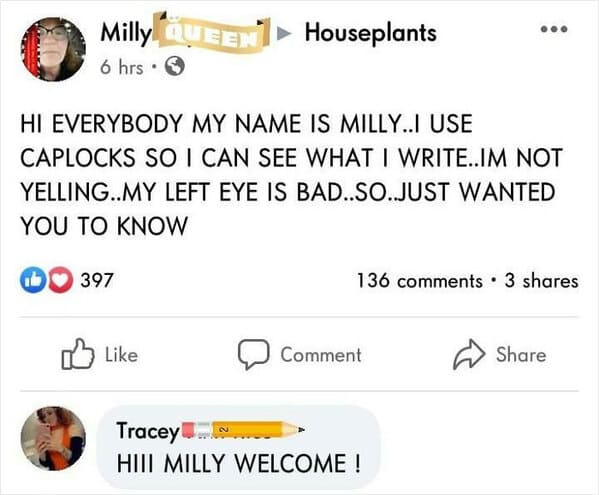 okayyeahwhatever2
26. "My Grandpa Has Alzheimer's And Can't Always Remember His Grandkids Names, So We Custom Made A Shirt That Has All Our Names And It's His New Favourite Shirt"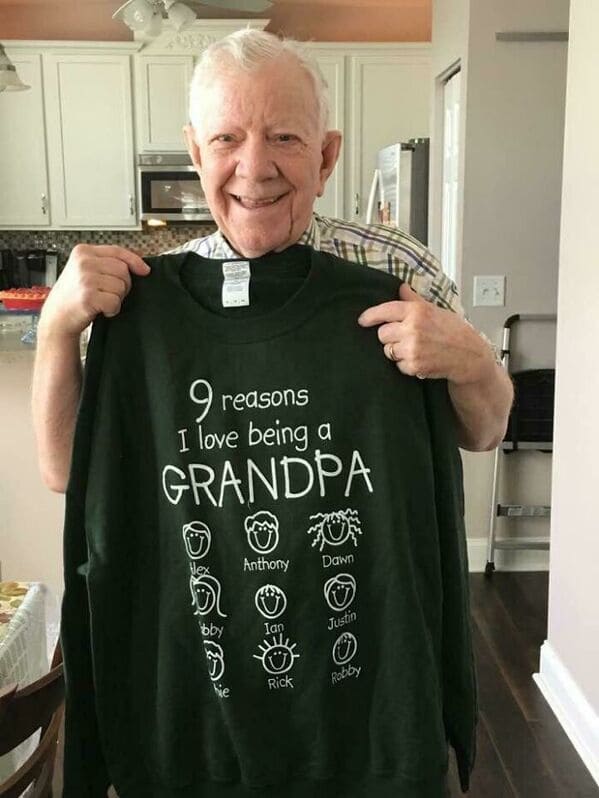 MolicaKurth5665
27. "She Picked A Good Name Anyways"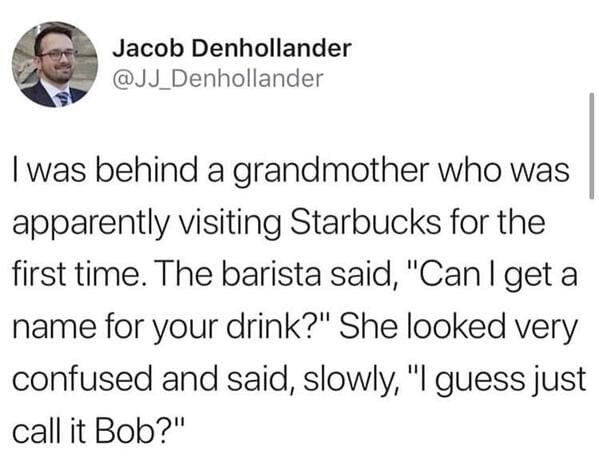 JJ_Denhollander
28. "They Dated In Their Teens, Married Different People, And Got Back Together 65 Years Later. My Grandma And Her Boyfriend"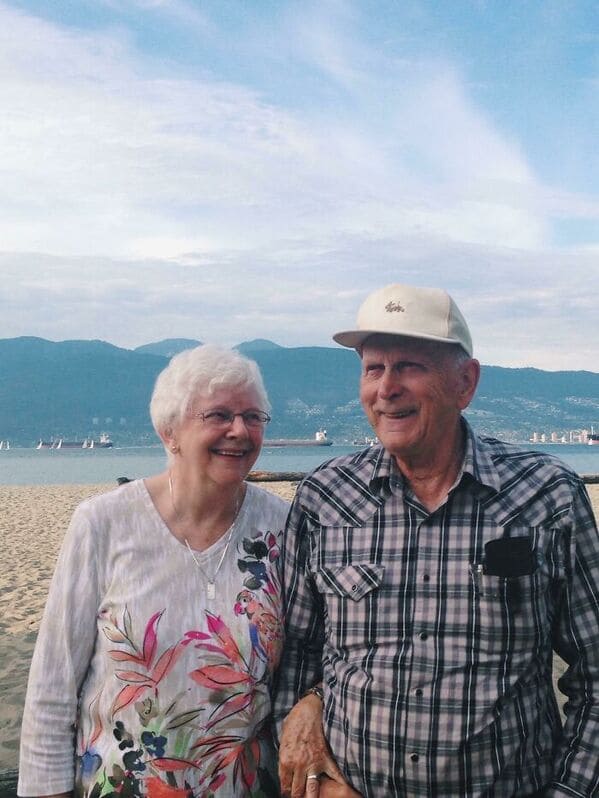 Burkenstockss
29. "Grandma With The Drip"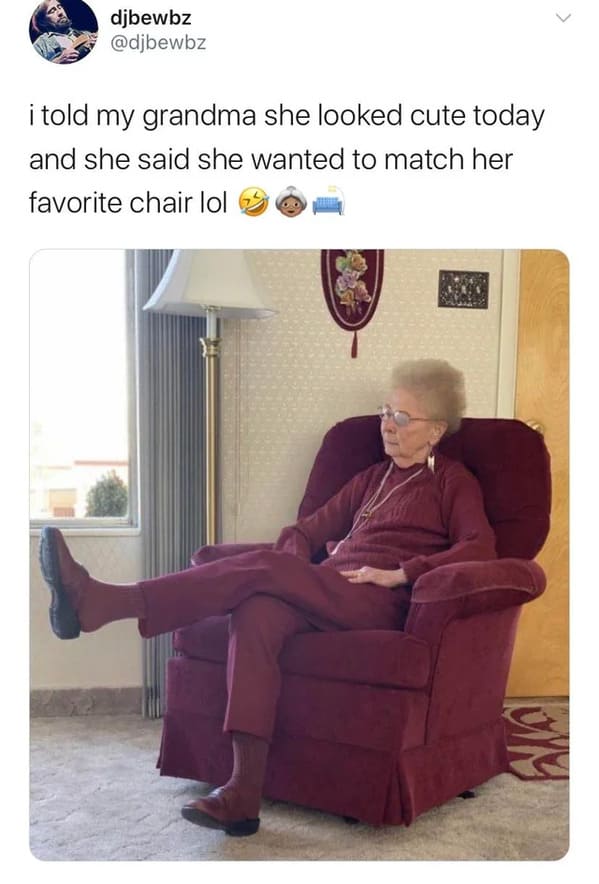 djbewbz
30. "My 97-Year-Old Grandma Doesn't Use Computers, But I Found A Meme Years Ago That I Thought She'd Like So I Sent It In The Mail. Turns Out She's Kept It At Her Bedside Ever Since"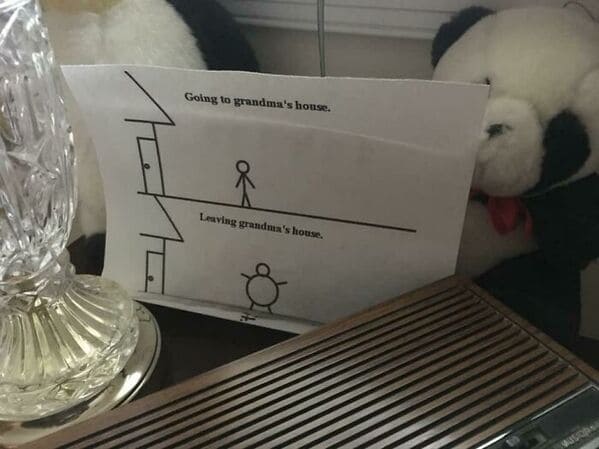 sto_sa
31. "Aww Good Husband"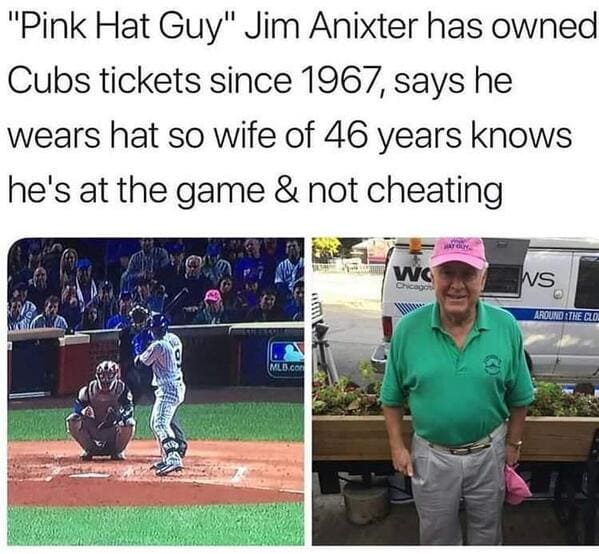 Adelu1219
32. "Happy Pride Month, Everyone!"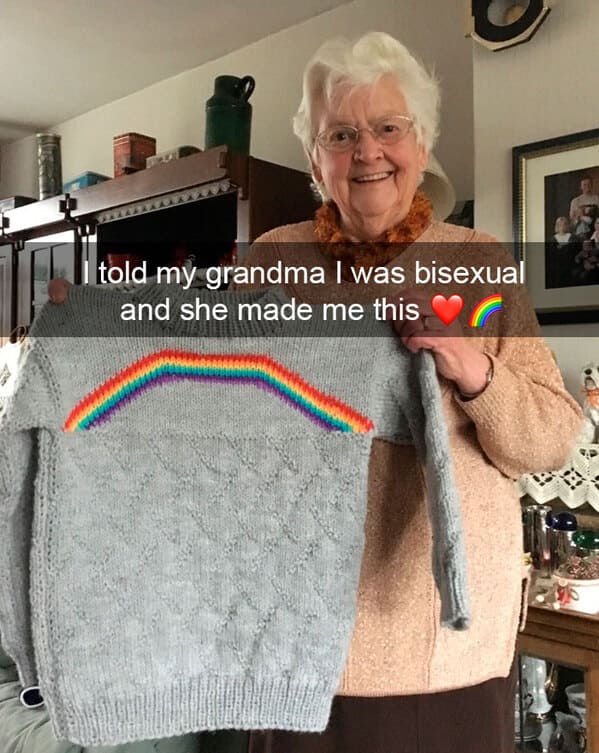 applepiehobbit
33. "My Grandpa Mac, 92 Years Old, Just Got New Security Cameras Around His House. He Has My Cousin, Aaron, And I On The Online Login (He's Not Too Computer Savvy) So We Can See What's Going On. He Sends Us Random Messages Through The Cameras"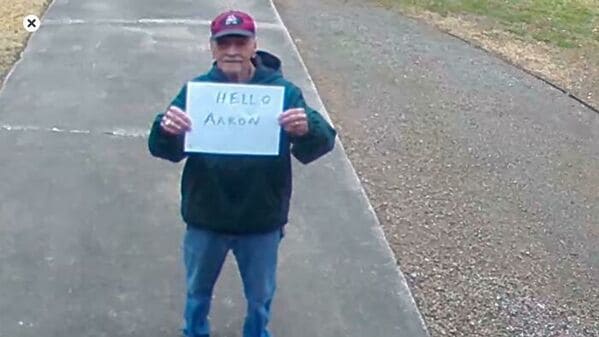 JustShimoon
34. "When You Can't March In Protest, You Scoot In Protest"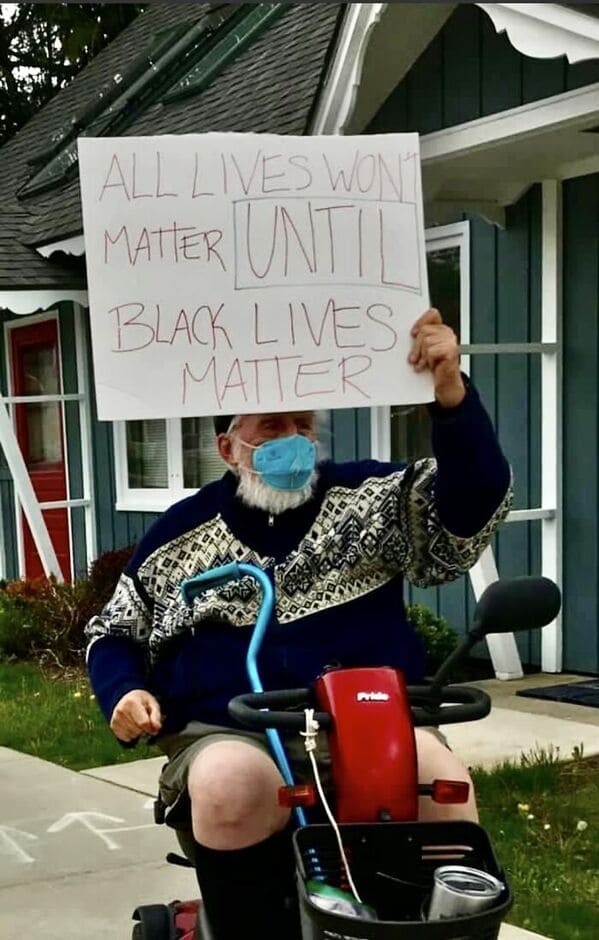 afierygal
35. "My Mom Died Of Covid June 8th. I Found This Her Writing On The Back Page Of This Blank Book I Gave Her Years Ago"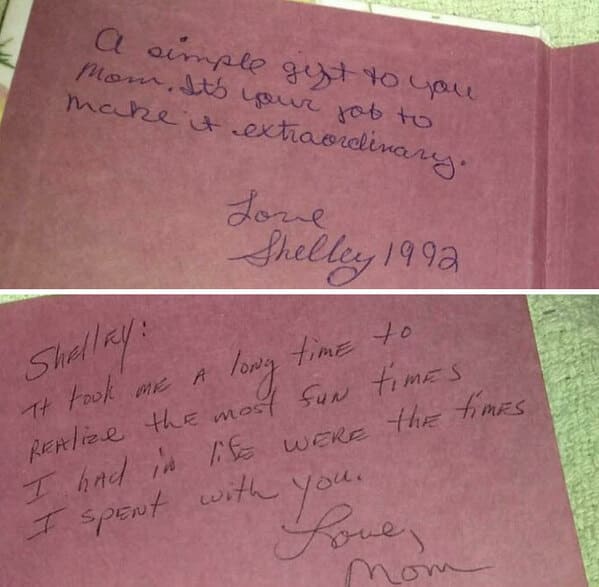 spudgrrl
36. "My Mom Is Almost In Her 60's And Started Her Weight Loss Journey Around This Time Last Year! 85 Pounds Down!! It's Never Too Late To Change Your Life!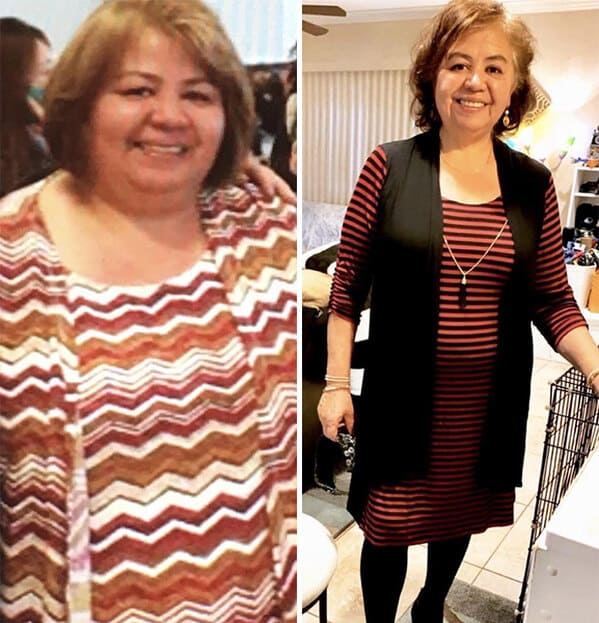 _bbennyy
37. "Doris Absolutely Destroyed Me In Words With Friends"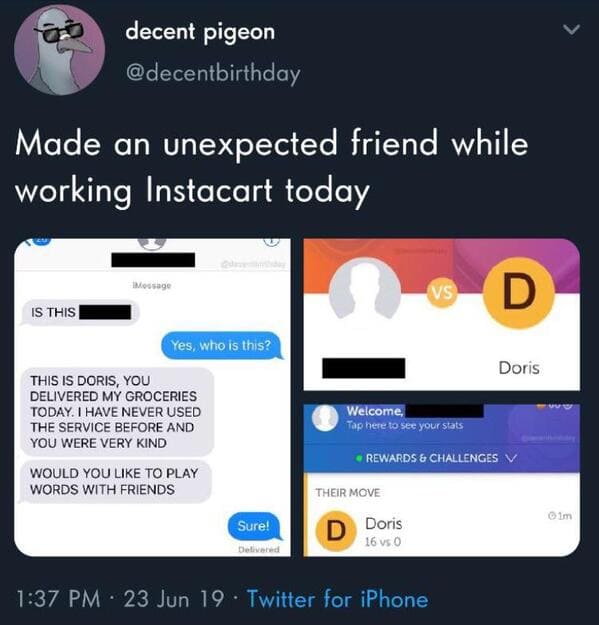 decentbirthday
38. "My Grandad Being All Giggly When He Was Chatting About His Childhood And All The Mischief He Got Up To Behind His Mothers Back!!!"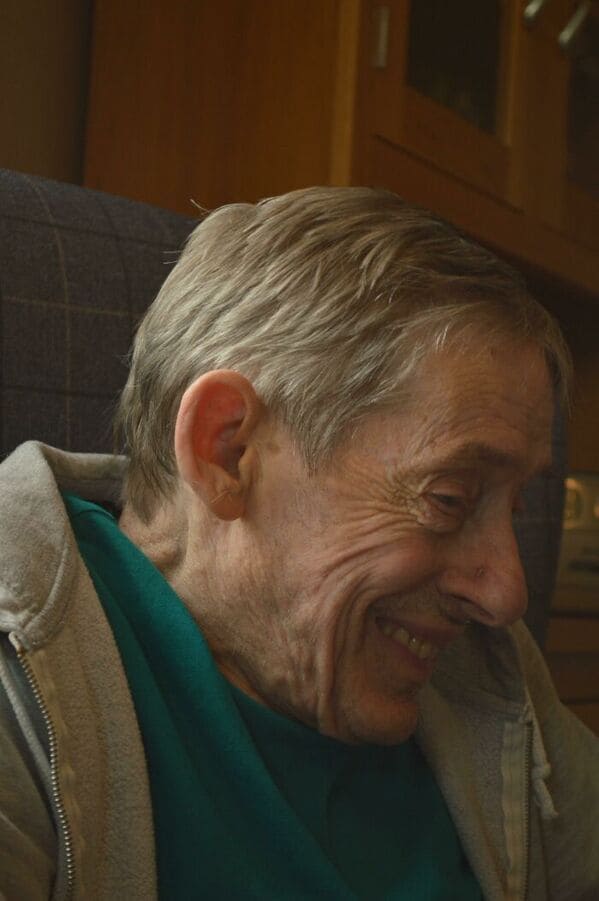 UnpreparedSugar
39. "My Nana Is Bored So She's Keeping Me Fresh During The Quarantine"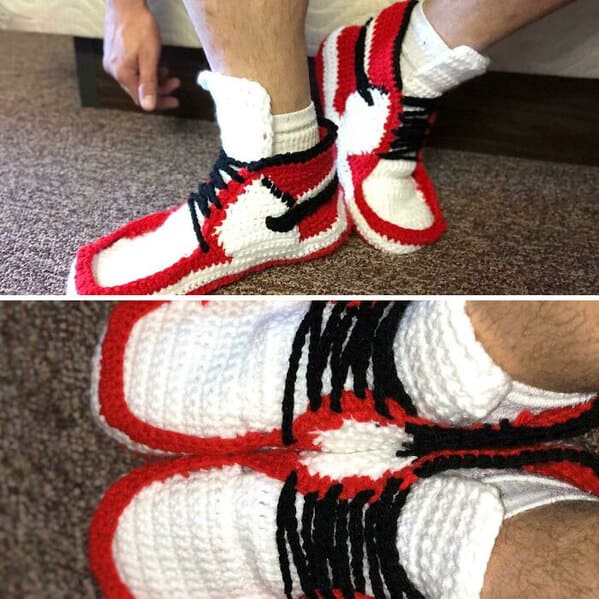 Lewis390
40. "Did A Christmas Scavenger Hunt. This Is What My Grandpa Sent For 3 Wise Men"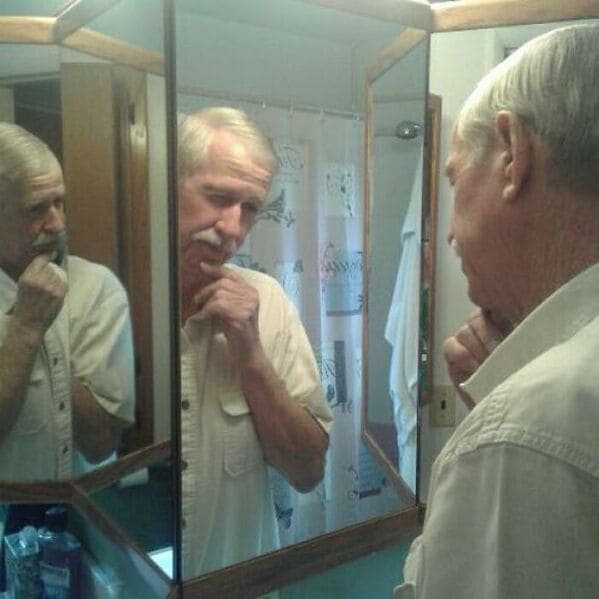 Origami_kittycorn
41. "My Mom Got To Visit Snow White – Her Favorite Princess Since She Was A Little Girl. My Mom Retired Friday And This Was Her First Trip To Disney Ever"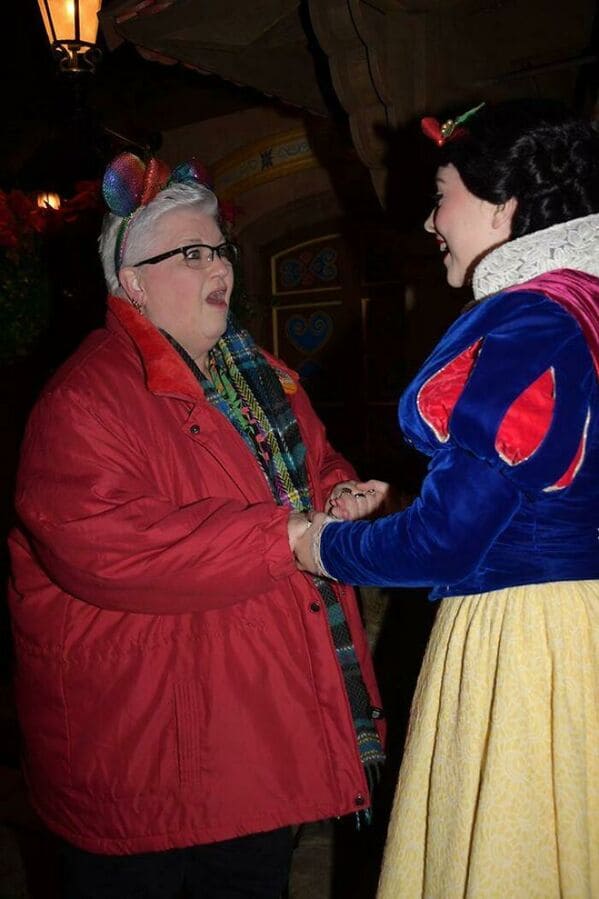 Paelidore
42. "This Is My 85 Year Old Physics Teacher, Him And His Wife Just Had A Light Saber Fight"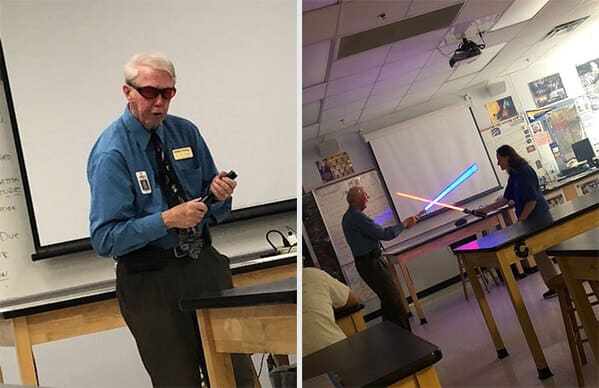 KP20024
43. "Grandpa Humor Is My All-Time Favourite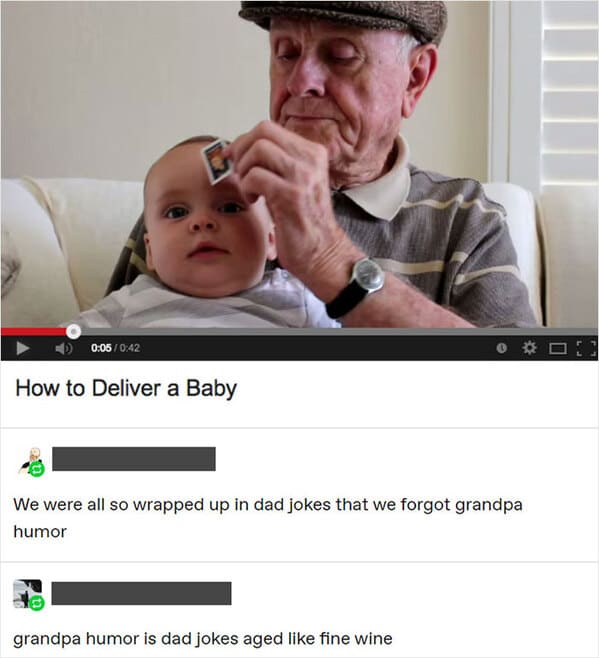 __Niche__
44. "This Is A Selfie My Dad Sent Me"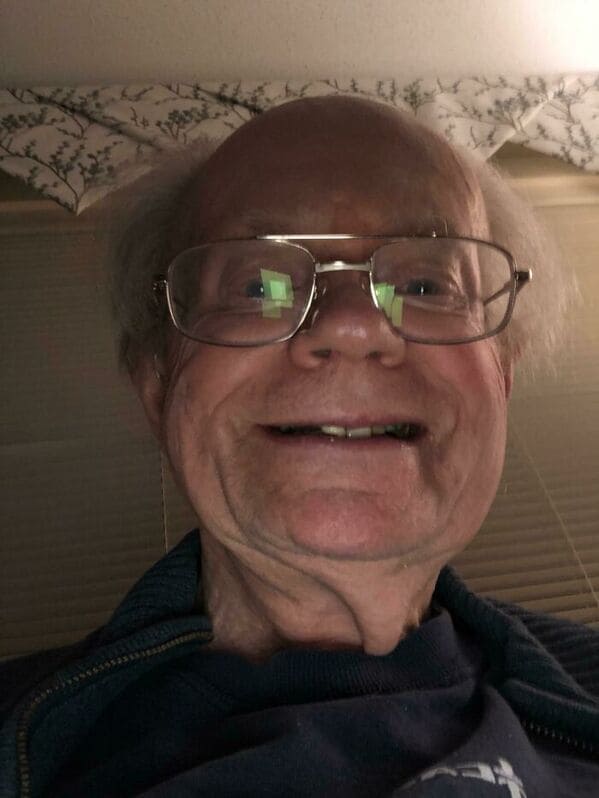 Elby63
45. "Bob The Wise"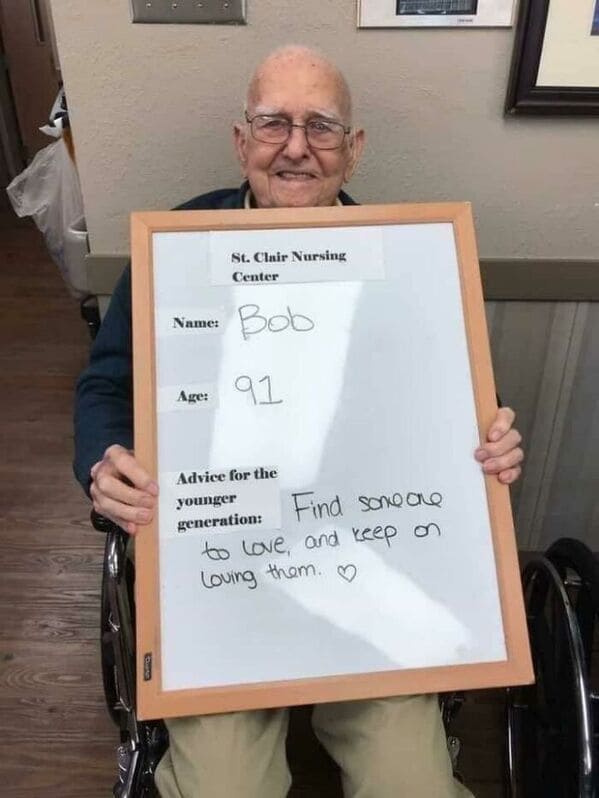 FlyingPenguinzzz
46. "I Love My Grandpa So Much"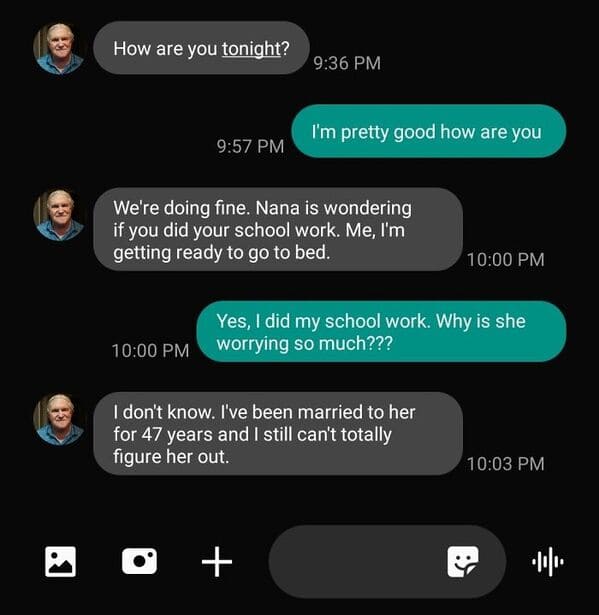 eh_itzvictor
47. "My Grandmas 94 Last Week. She Has Dementia And Is Bed Ridden But She Still Has Her Good Spirits. She Loves This Teddy Bear My Cousin Gave Her. So If Me And My Mom Are Feeding Her And She Starts To Fiddle, She Holds Onto It. Love Her So Much"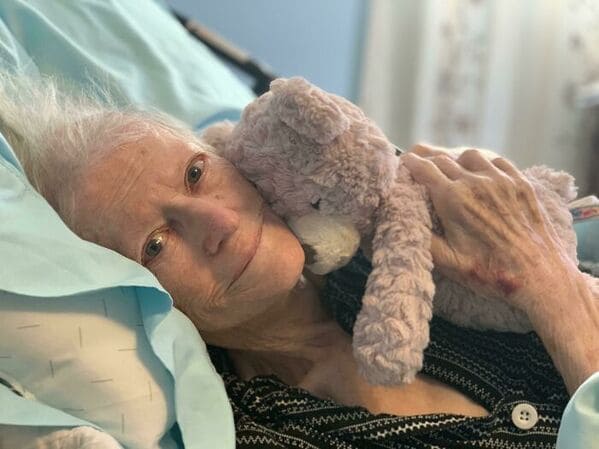 sarahcantfunction
48. "Awww"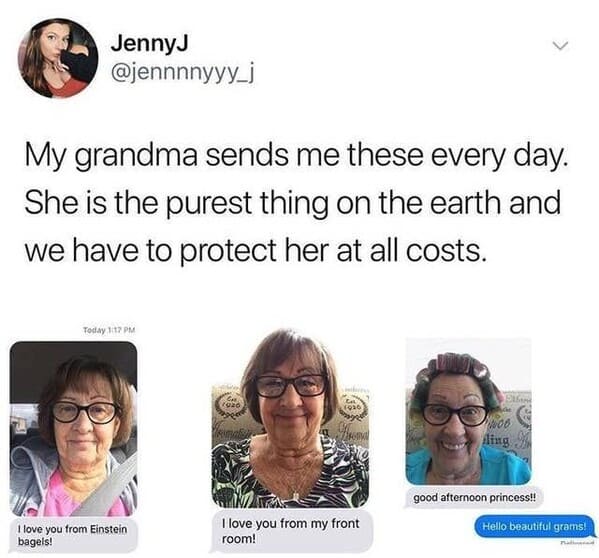 doyou_feel_me
49. "My 92 Year Old Grandpa Holding My Parrot For The First Time. He Insisted That I Take A Photo Of Him So He Could Print It Out To Show His Friends"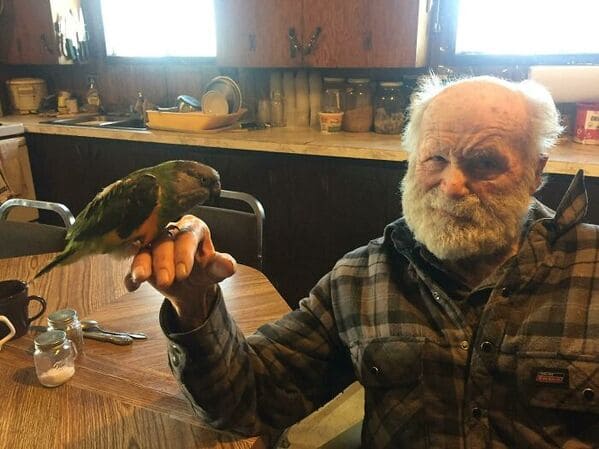 welcome-to-trench
50. "Sent A Picture Of A Final Fantasy 7 Character To My Mum Thinking She Looked Like Her, She Recreated The Look And Pretty Much Nailed It"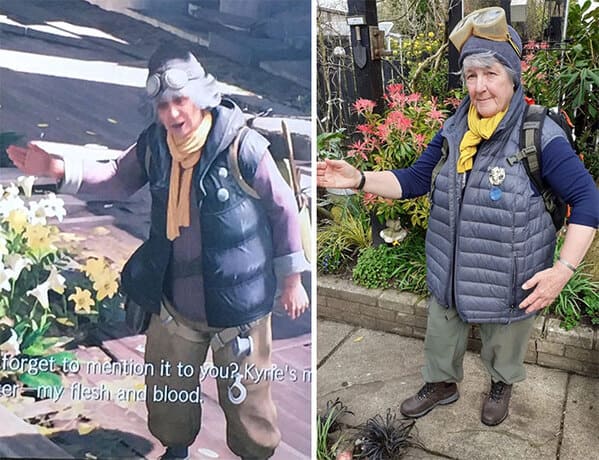 Kahootlu