Dog owners are sharing funny pics of their dogs after doing something bad in the "Dog Shaming" subreddit, and it's as wholesome as ever.
After being home so much over the last year, my dog is not happy that I'm leaving my apartment without him more often. Every time I've been gone for more than a couple of hours, I come home to a ruined shoe.
If you've ever wondered about the love between a dog owner and their dog, this is the perfect example. Sure, I'm mad that my new shoes are ruined, but I'm over it in 5 minutes. If any of my human friends did the same thing, they'd never be allowed in my apartment again.
Maybe one day I'll get a funny pic out of it and share it in the Dog Shaming subreddit as these people did.
1. "Get An Australian Cattle Dog, It'll Be Fun They Said"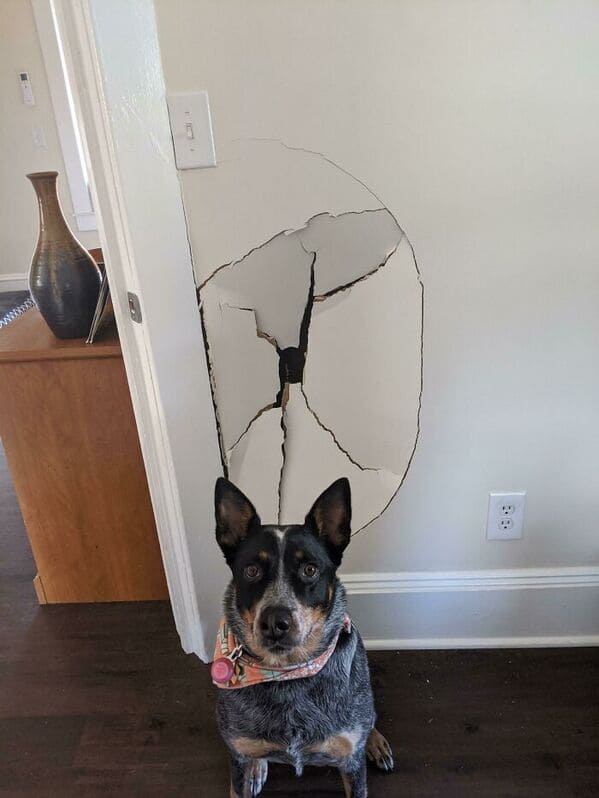 tastelikeryebread
2. "The Determined Doggo!"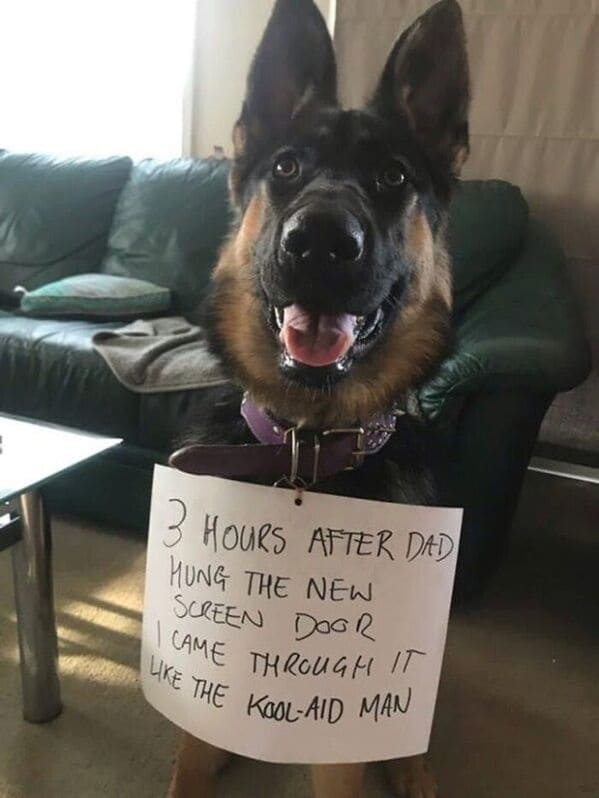 nunwithajuicycock
3. "He Has No Regrets"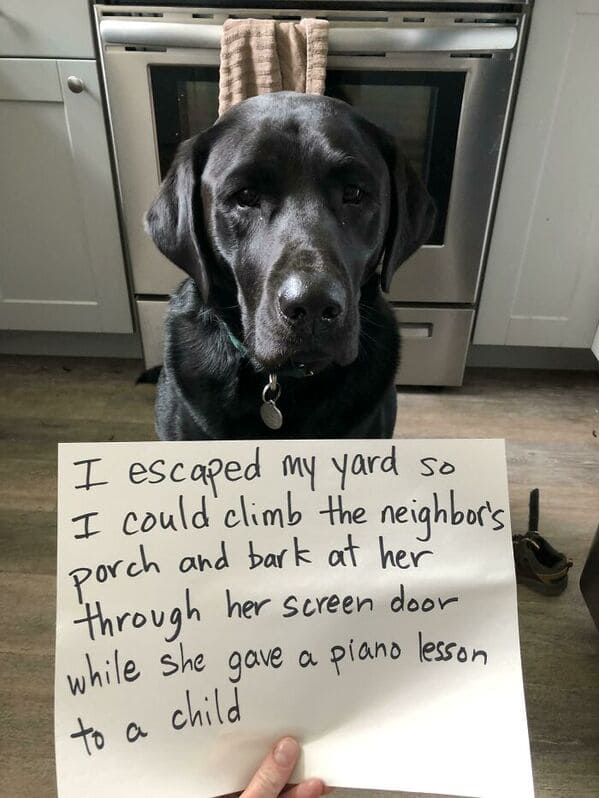 DreadRabbit
4. "We're Pretty Impressed By Our 7 Month Old German Shepherd/Great Pyrenees Mix"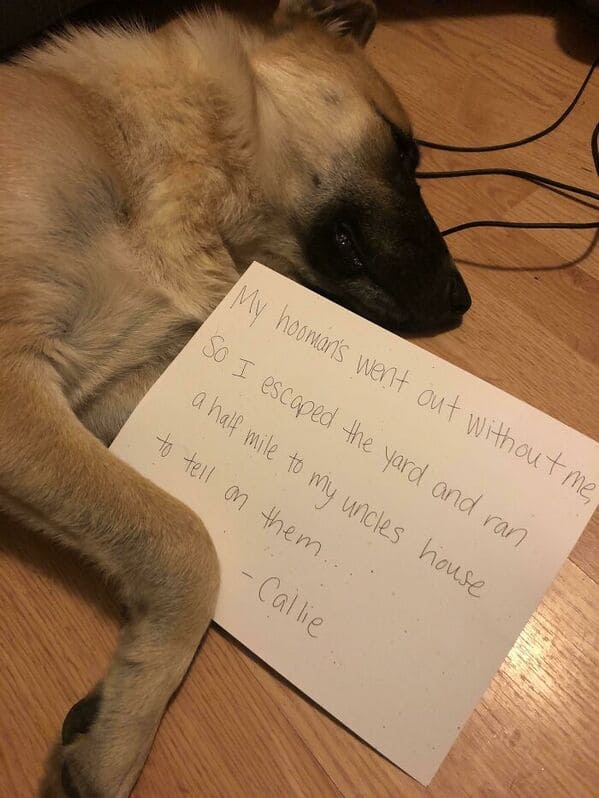 [deleted]
5. "Hamburglar"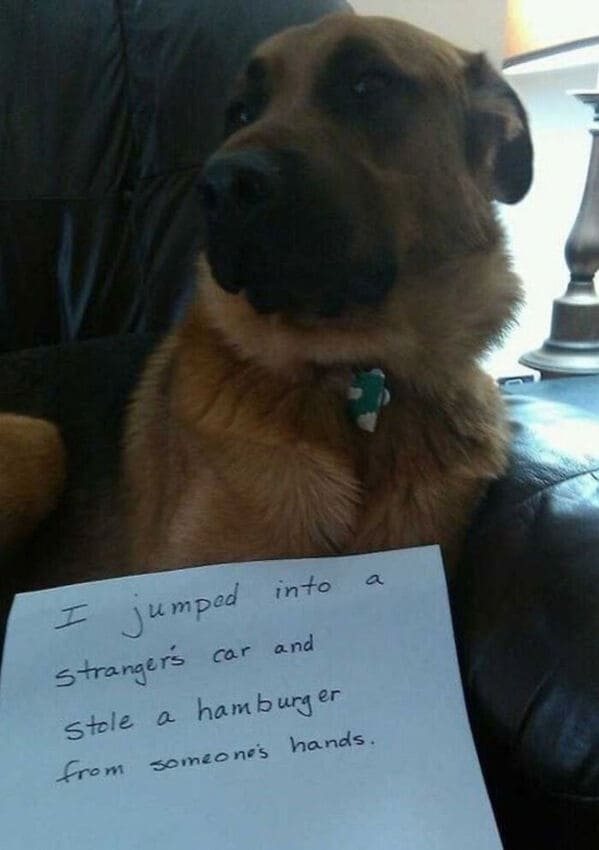 sisterofaugustine
6. "My Old Dog…"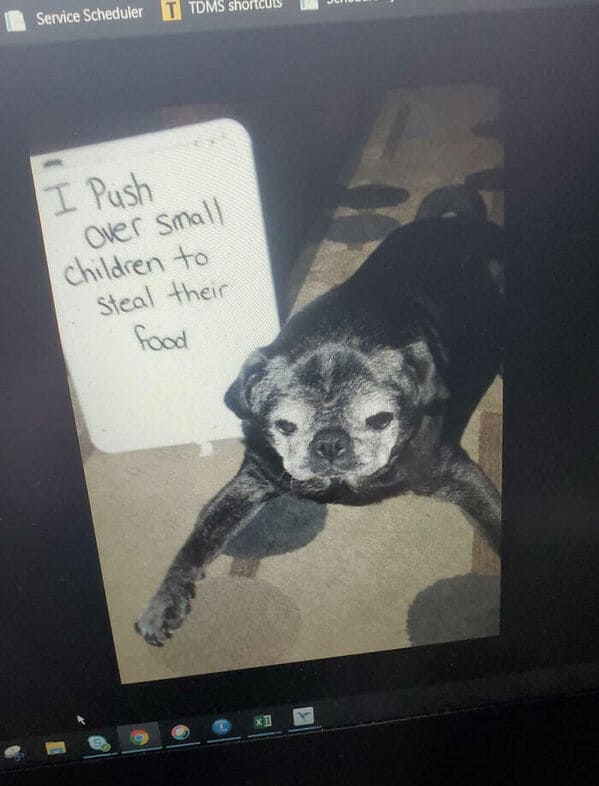 camshmidt
7. "She's Basically An Addict"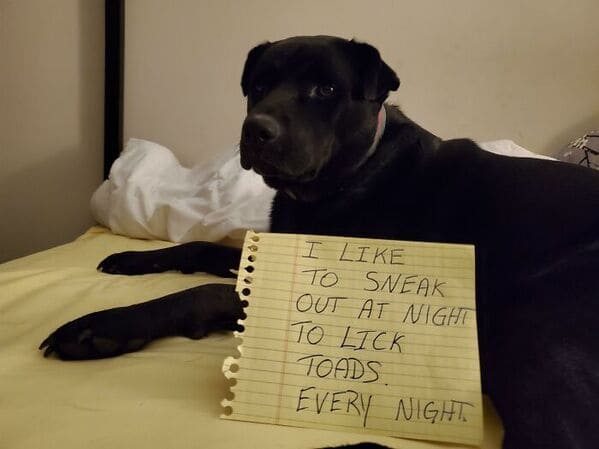 tunafehy
8. "Dog Shaming Shenanigans"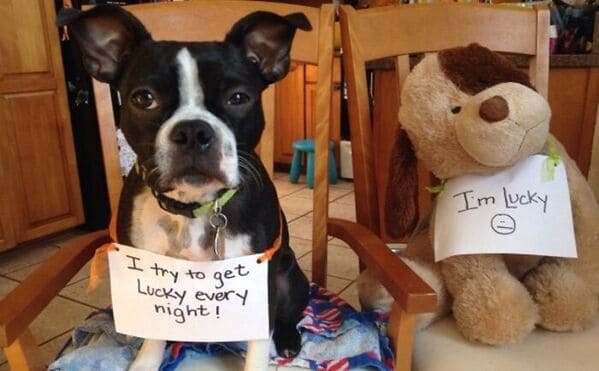 wecafa7049
9. "This One Took Teamwork"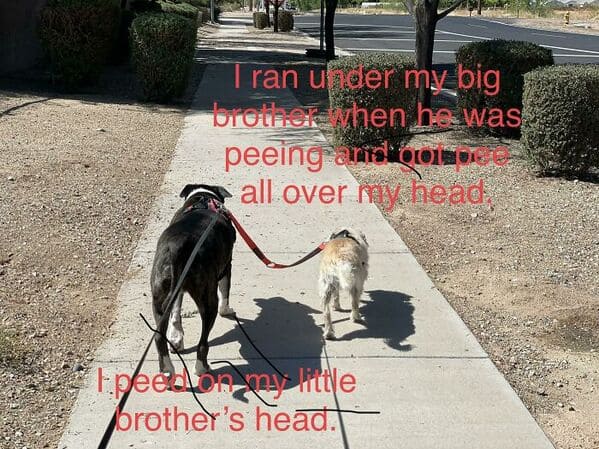 smlstrsasyetuntitled
10. "This Classic My Dad Posted To FB Several Years Ago"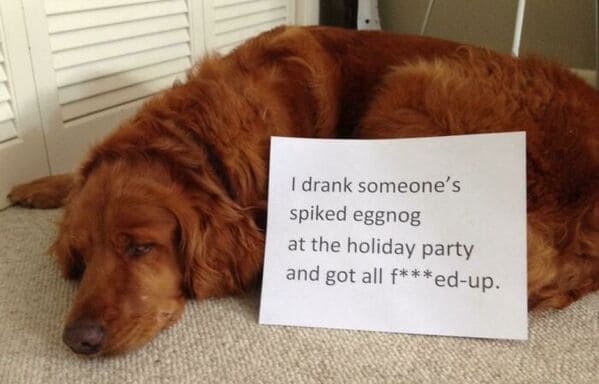 CumulativeHazard
11. "Beatrix, Queen Of Poor Choices!"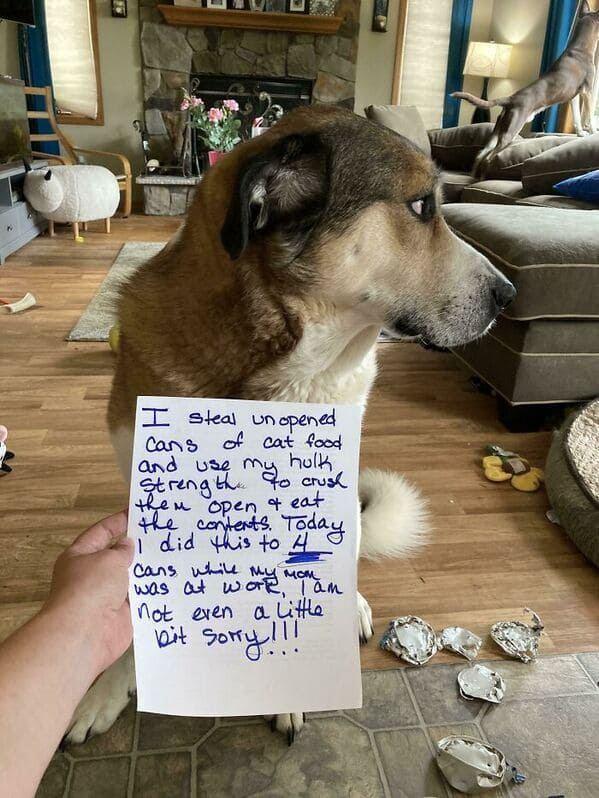 roeroefail
12. "Trust Us, This Looks Way Better"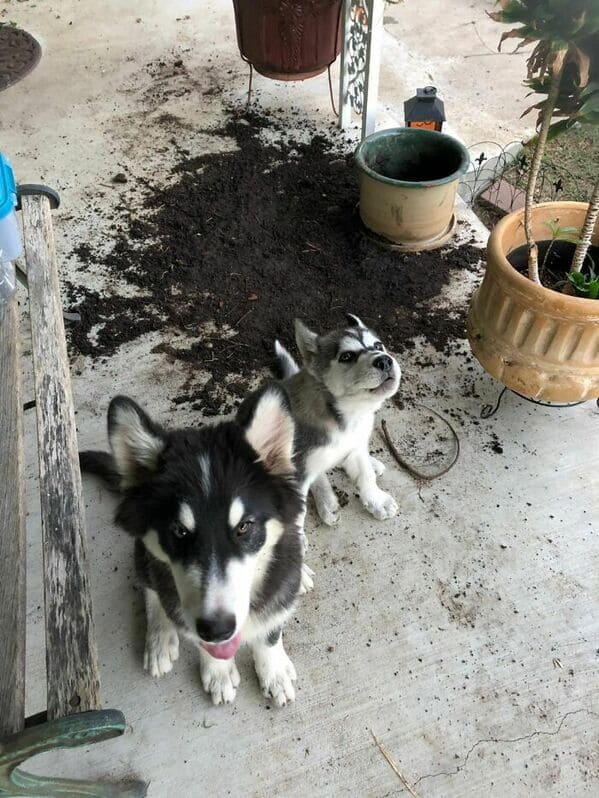 blueice119
13. "I'm Trying To Discipline My 8 Mo. Old Chinese Crested To Not Eat Her Sisters' And Brother's Poop. She Turns Into The Speed Of Light When I Tell Her No And Stop"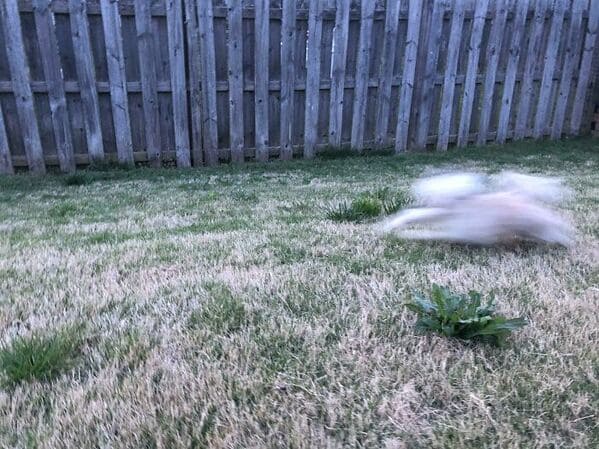 hellopretty_
14. "Supreme Leader Kylo Solo Ren Got Out While I Was Bringing In The Groceries. Luckily I Found Him Down The Street"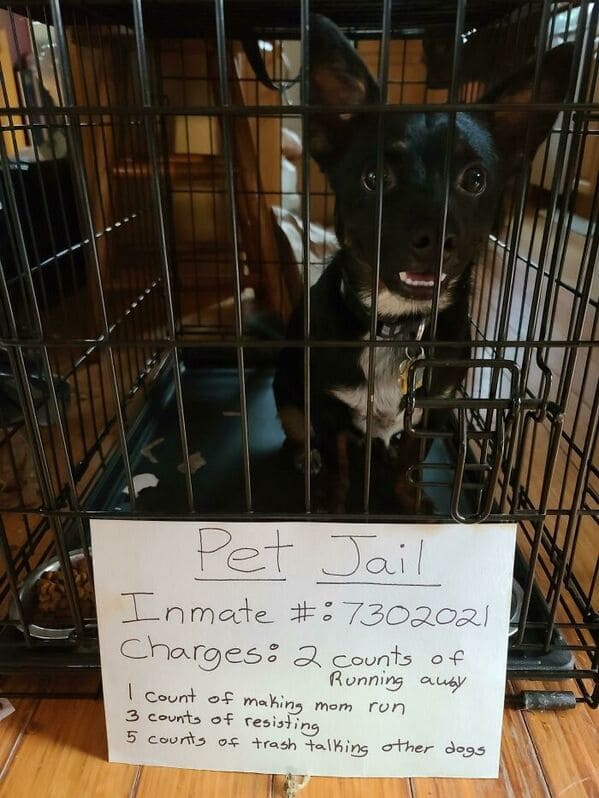 RoraRayne
15. "My Co-Workers Keep Eating Office Supplies"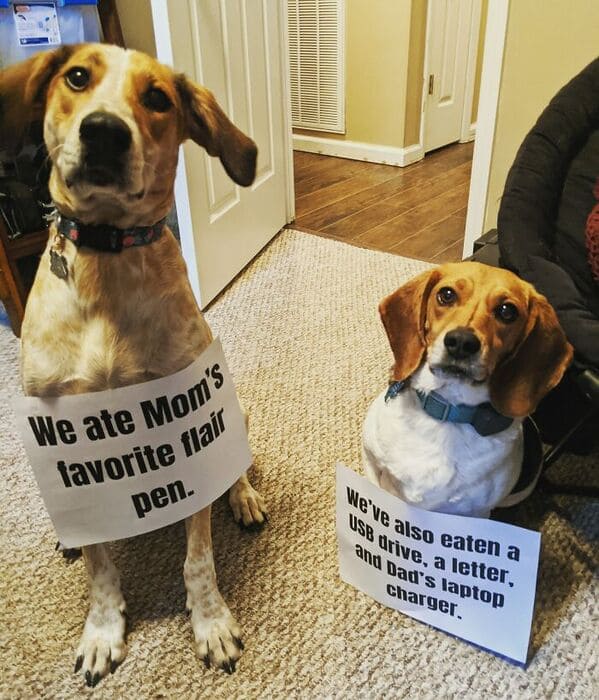 t-chess
16. "Captain Snatched A Half Dozen Donuts From The Back Of The Counter"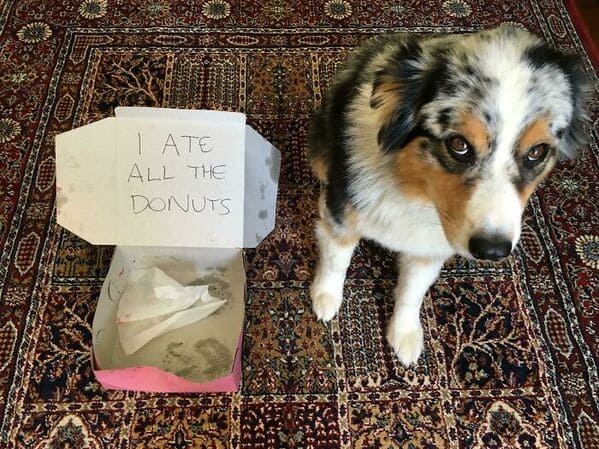 saft_bill
17. "Hi I'm Sebastian And I Took Every Box Of Cereal Outside And Destroyed Them"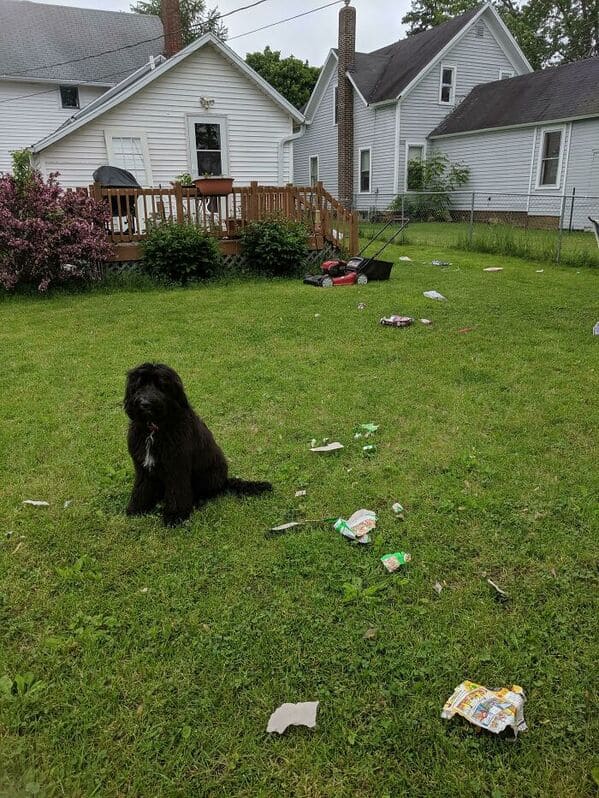 babylovebuckley
18. "This Woman Shamed Her Dog From A Distance!"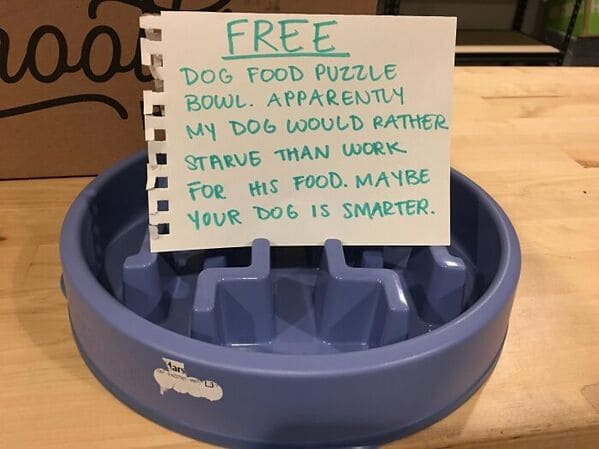 OfficialDCShepard
19. "Guess I'm Not Leaving The Country Any Time Soon"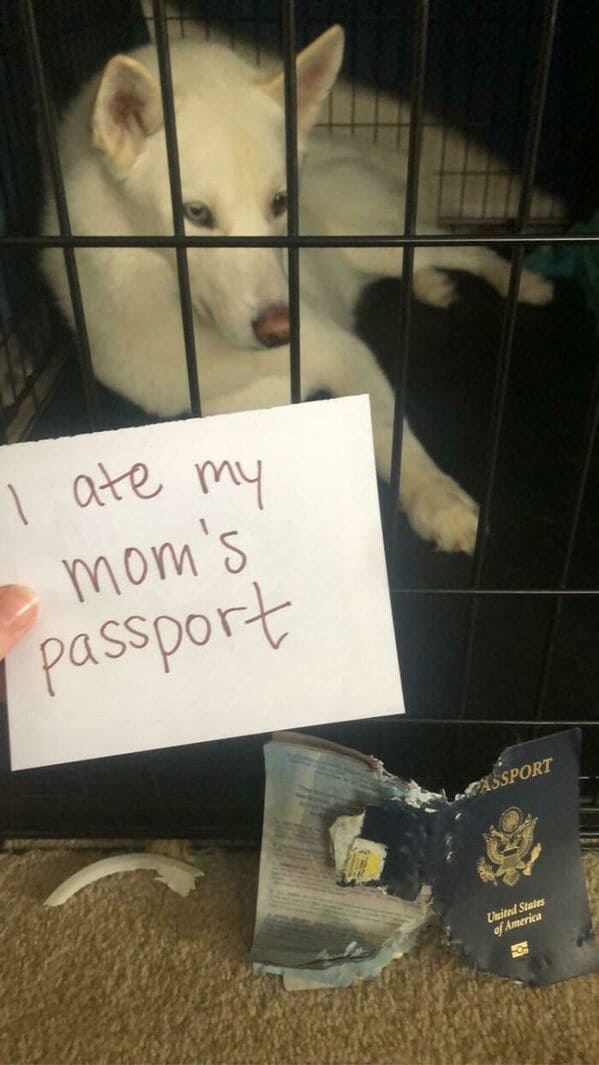 butterflyfrenchfry
20. "I'm Peanut And I Like To Steal Mom's Shoes While She's At Work"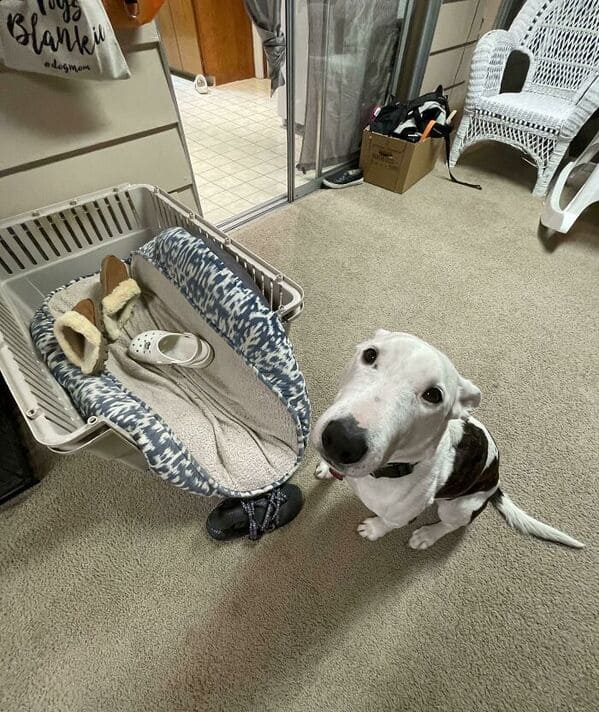 lifeofmari717
21. "I'm Not Going To Name Names But Someone Didn't Like Being Left In The Bedroom For A Couple Hours"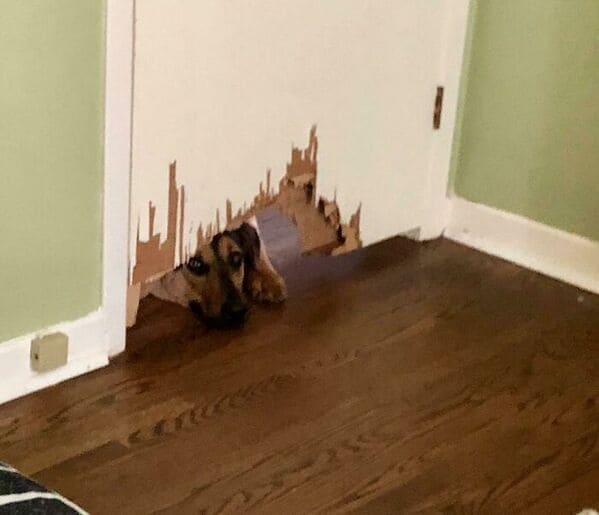 limerick_00
22. "Jailbreak Then An Early Morning"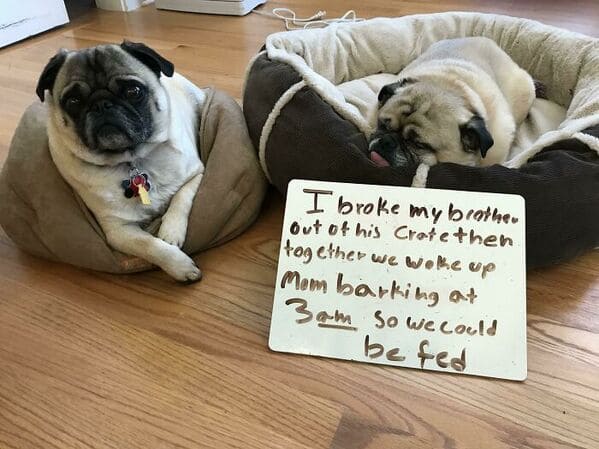 nerdpandagirl
23. "I'm Not Even Sorry"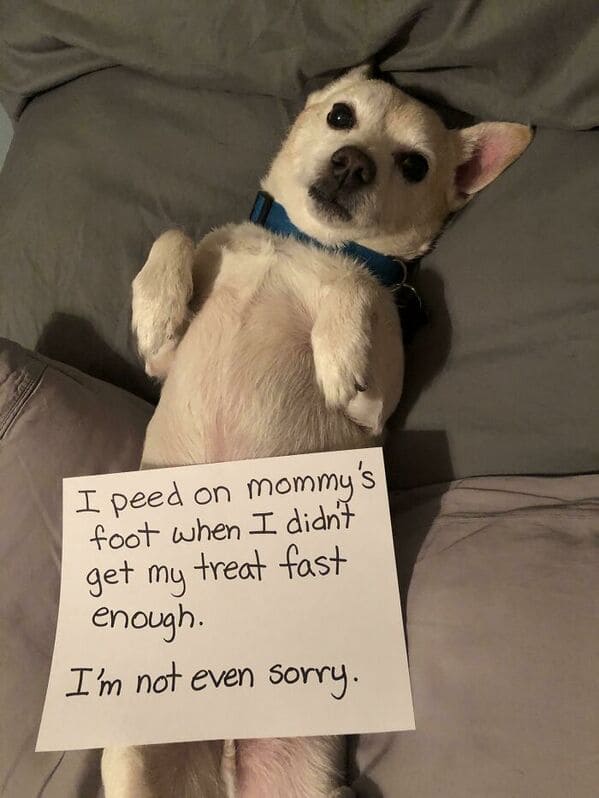 daisiesandink
24. "She's Not Sorry"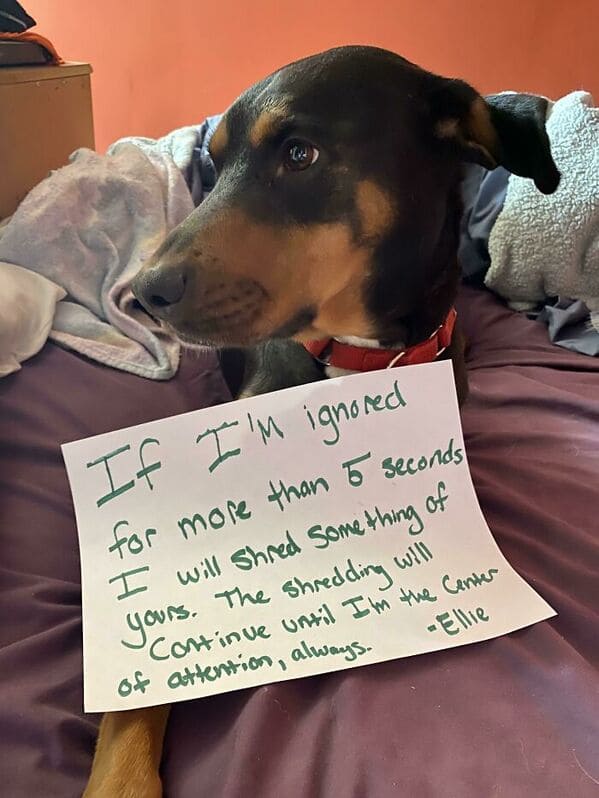 Melliegrrl
25. "Was Told That This Belongs Here. Briggs Just Loved His New Bed"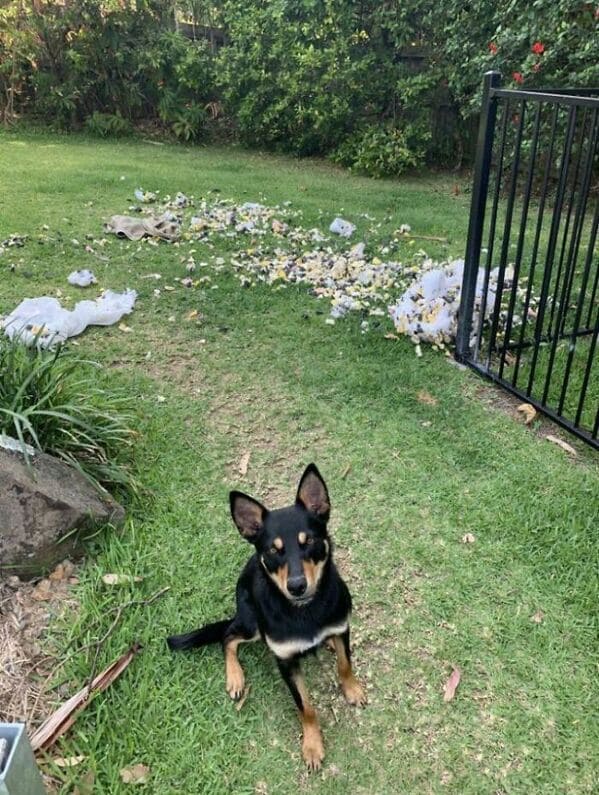 zara_vh
26. "Maybe It's His Way Of Bringing Down The Aristocracy"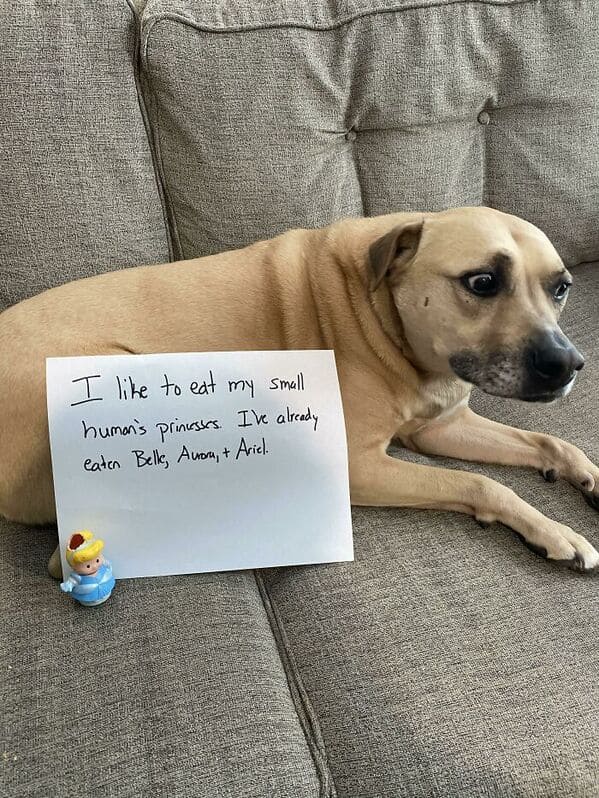 MrMousef
27. "Blind Ambition"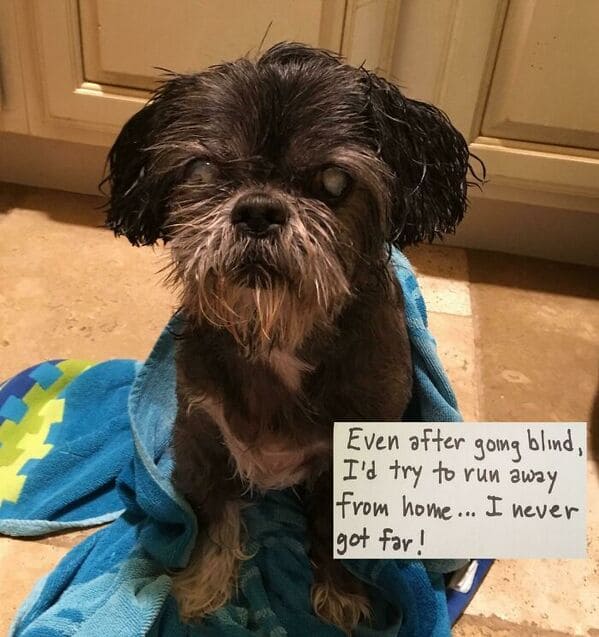 1536_Free_Waters
28. "Two Travel Sized Bars In 3 Days…"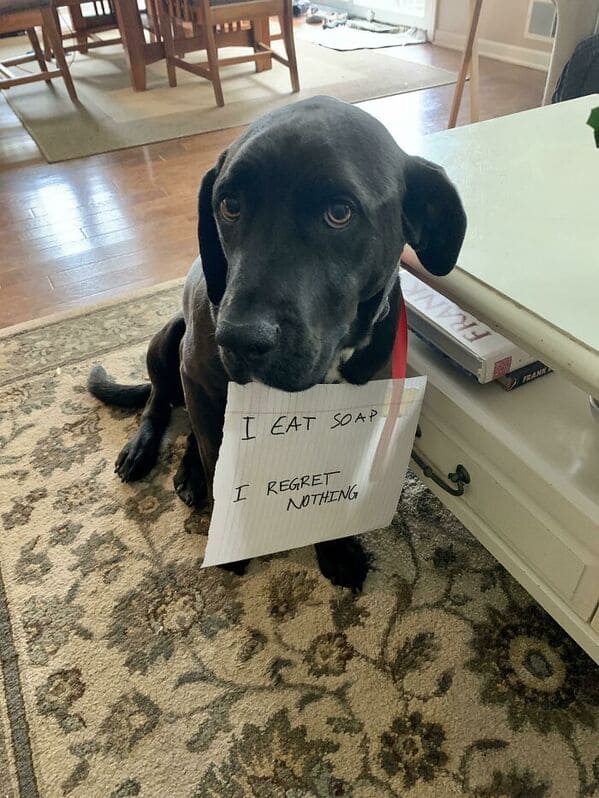 archerother
29. "Butter Thief!"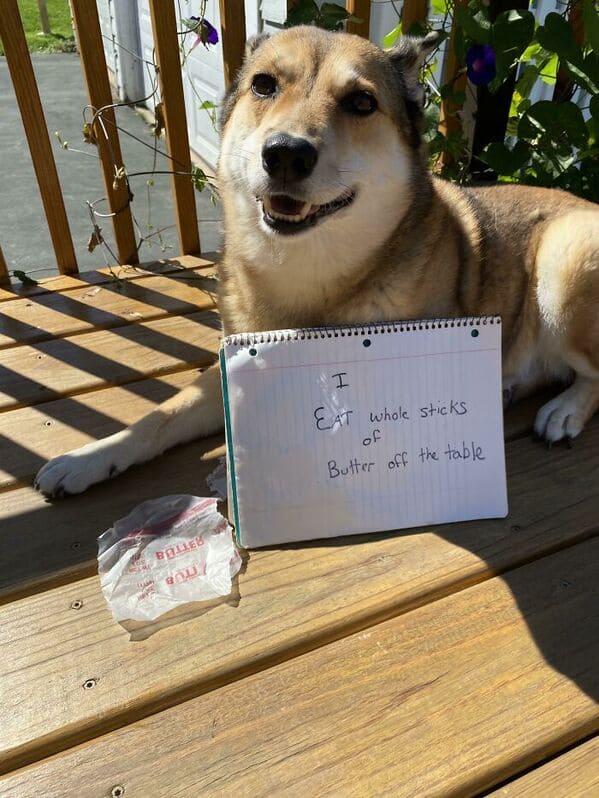 monstaface
30. "She Destroyed The Couch In The Emergency Trailer We Are Living In, Because She Set The House On Fire"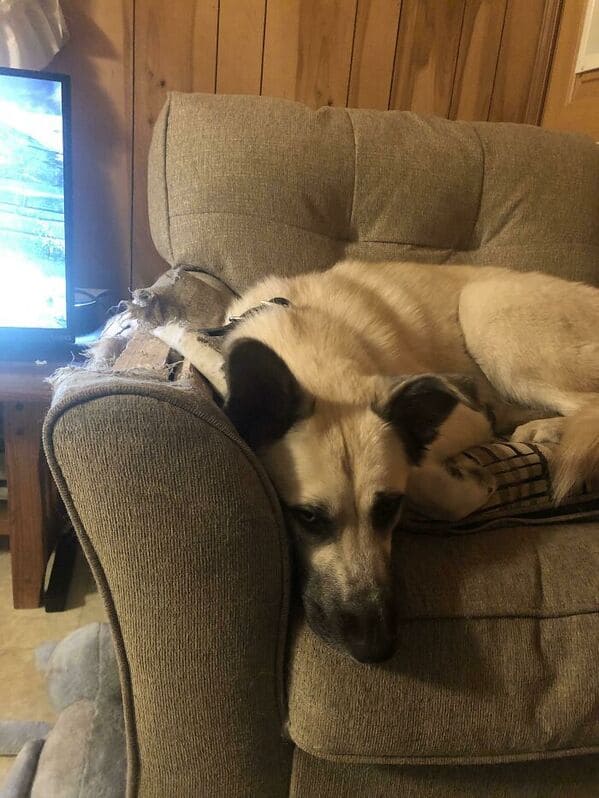 saco819
h/t: deMilked