Back in my day, if you wanted to be cool you had to own the most Teenage Mutant Ninja Turtles action figures. Apparently, while I was measuring coolness by that standard, adults were out in the world being cool in different ways.
Consequently, the photos of people from the past are often much cooler than anything I personally have to offer. Honestly, all my photos from the 80s and 90s are of me watching The Fresh Prince in a bathrobe.
Now, I spend my day in a bathrobe watching The Fresh Prince while also writing up these articles! So, a lot has changed.
Thankfully, I can escape and see how cool and interesting people once lived. The Reddit forum r/OldSchoolCool brought us some legendary pictures.
Here are the best Old School Cool photos from the past month:
---
1. Kids playing in the 1930s.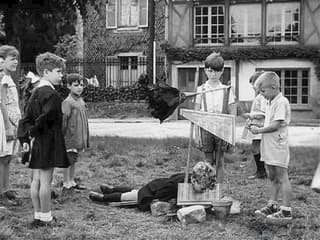 Reddit
2. 19 year old Lucille Ball in 1930. Today would have been her 110th birthday.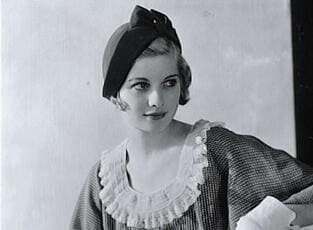 Reddit
3. My parents on their wedding day. Dad is 5' 3", mom is 5' 10".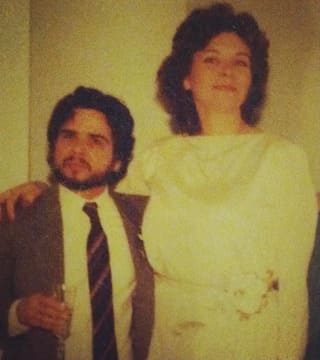 Reddit
4. My mom in 1980 – she was 24 years old here.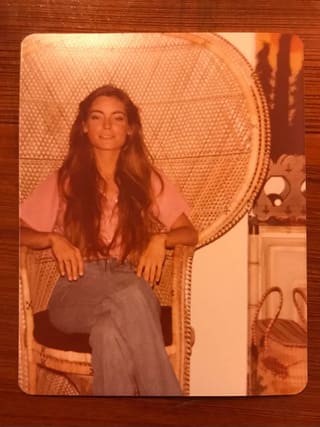 Reddit
5. My parents in the late 1980's They loved floral!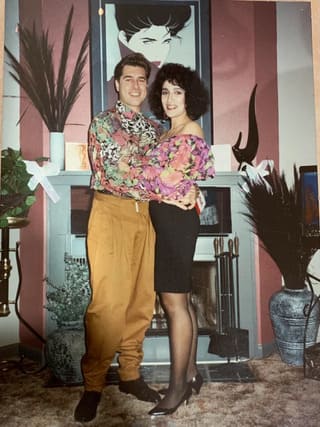 Reddit
6. Jimi Hendrix in Ringo Star's flat. 1966.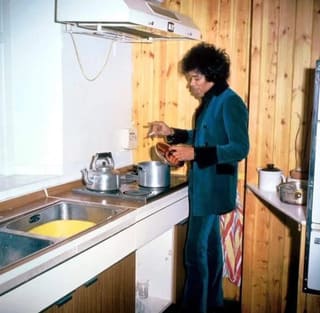 Reddit
7. Bearded Mark Hamill in 1989.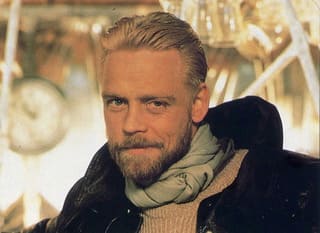 Reddit
8. My grandma and her good friend Willie Nelson around 1980.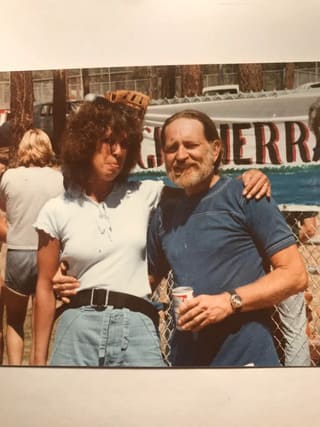 Reddit
9. Me 30 years ago (1991). I took 2 years of my life to travel the United States from Alaska to Texas in my old 1950 chevy truck pictured there. Some of my most fond memories were being on the road during that time in my life.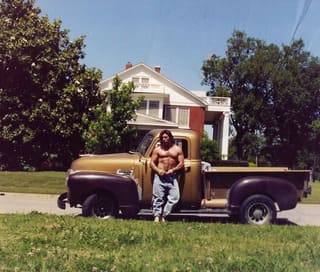 Reddit
10. Fresh Prince at the Playboy Mansion — 1992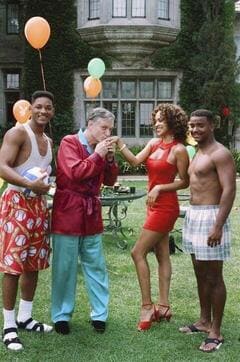 Reddit
11. A boxing match of American sailors. 1899.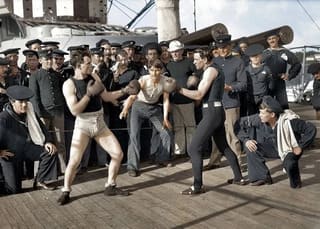 Reddit
12. Me at age 20 in 1988 with a VW Bug I bought for $50. I made a BEACH PATROL stencil out of several taped together newspapers, then painted it with a can of spray paint in my driveway.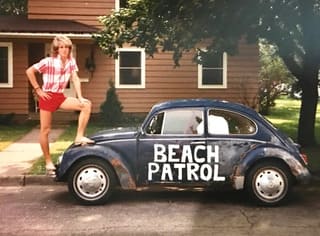 Reddit
13. My grandma's pink hair in the 50s.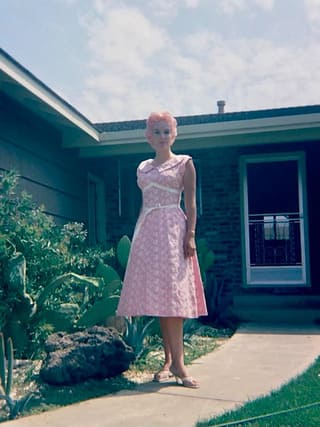 Reddit
14. Little did I know that 38 years and a thousand projects later I would retire from the same firm. 1981.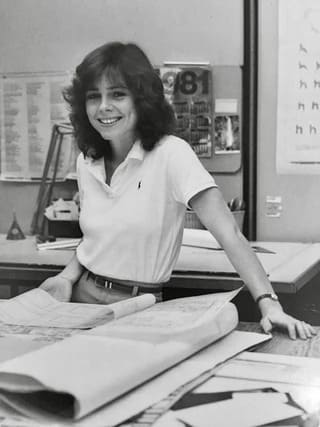 Reddit
15. My Dad as a high school senior in the 60's posing next to his stingray. He loves this picture and still talks lovingly about this car.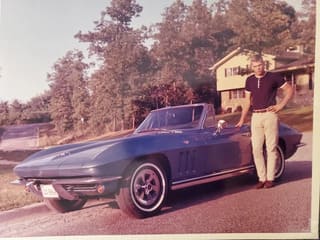 Reddit
16. RuPaul, Muggsy Bogues, Charles Barkley and Kurt Cobain at Saturday Night Live, 1993.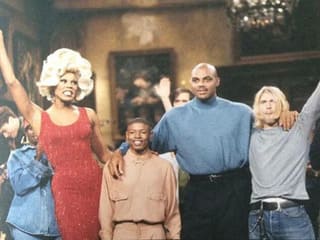 Reddit
17. My dad pictured in 1948 wearing the specially tailor-made coat which cost him 3 months wages. I still have the coat.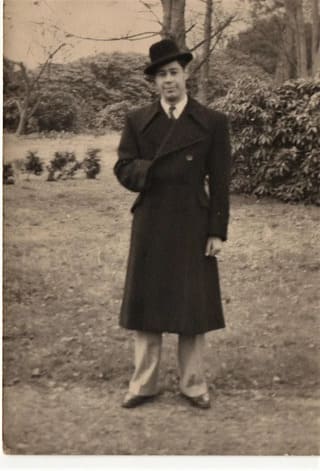 Reddit
18. Today's the 40th birthday of the IBM PC, so here's me in ~1994 showing my 1st-place science fair project. I matched an original IBM PC 5150 against a Macintosh Plus in a series of chess matches. The Mac won every game.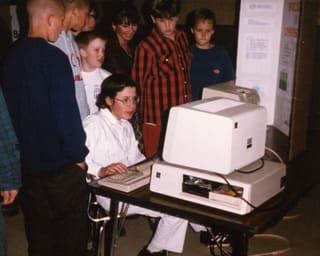 Reddit
19. Motorola engineer John Mitchell with his phone on the streets of New York. Mitchell helped develop the design for the first mobile phone. 1973.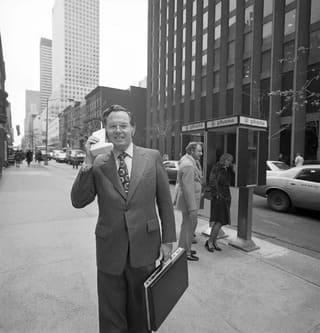 Reddit
20. My father, a U.S. Marine, circa 1958, probably in Lebanon. Cigarette and machine gun.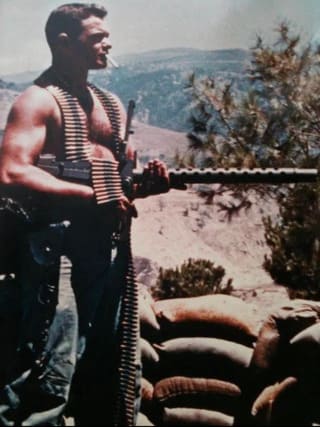 Reddit
21. Senior Year Computer Class 1983 (I am the female in the pic).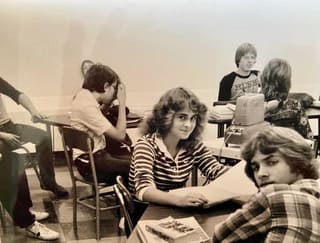 Reddit
22. Young Scarlett Johansson with Destiny's Child (1990s).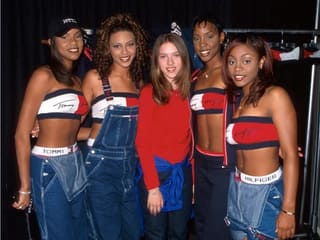 Reddit
23. My dad's late 80s bowling team. 9 perfect games between these ragtag fellas.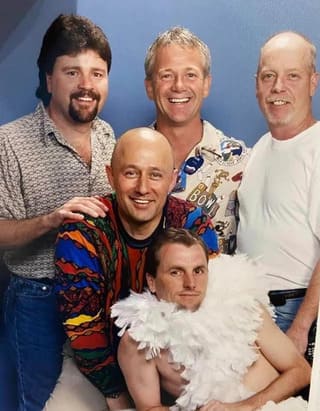 Reddit
24. KISS band with their parents, 1976.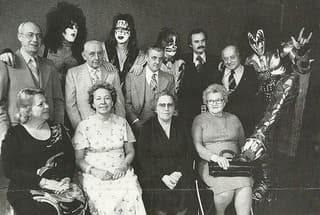 Reddit
25. My Mom Deep Underground Caving Somewhere in Missouri in 1977.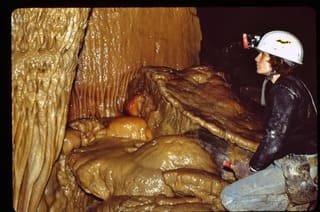 Reddit
26. My Grandma in the 60s.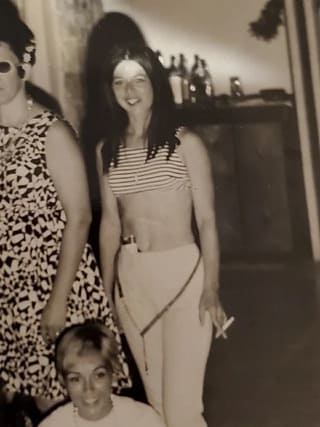 Reddit
27. Just retired after 42 years as an obstetrical nurse, at the same hospital. Here I am at the start (1979) and end of my career!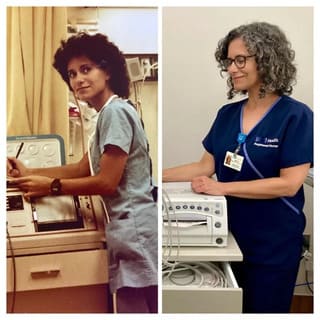 Reddit
28. This is me in 1976. Getting ready for a night of partying! Corpus Christi, Tx.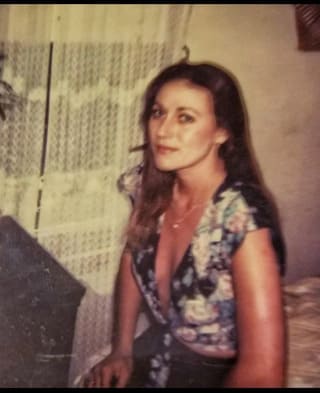 Reddit
29. My wife, 1976. She still paints.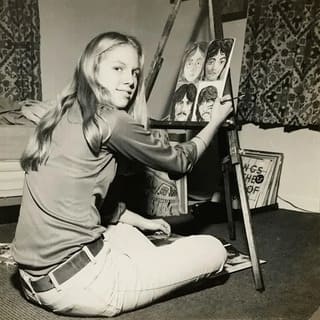 Reddit
30. Behold, my father-in-law's senior prom photo, mid 1980s.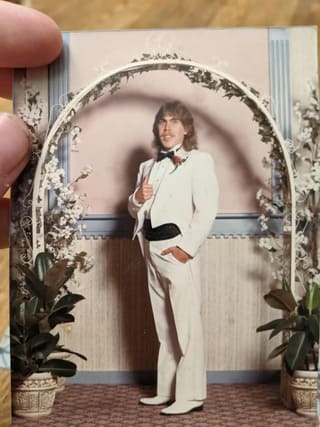 Reddit
h/t Reddit: r/OldSchoolCool