Halloween for the most part is celebrated around the world, Each country has its unique traditions varying between different cultures.
In The United States, we celebrate by trick-or-treating, watching spooky movies and costume parties. But no Halloween is complete without filling empty store fronts with all the Halloween paraphernalia you can imagine.
While this is an annual tradition for Americans, it seems that Australians of Tumblr had no idea. Watching them find out in real-time on Tumblr is hilarious.
I'd now like to extend an open invitation to anyone who has yet to experience a Spirit Haloween store in person. Starting with our Australian friends in this thread.
1.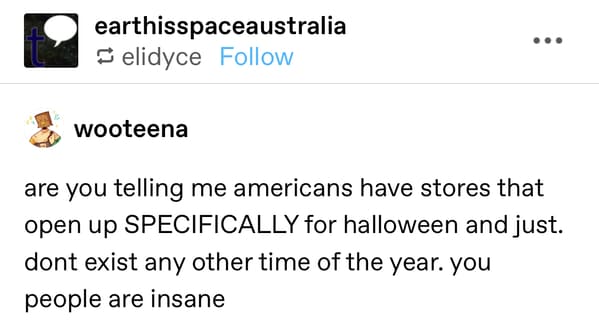 2.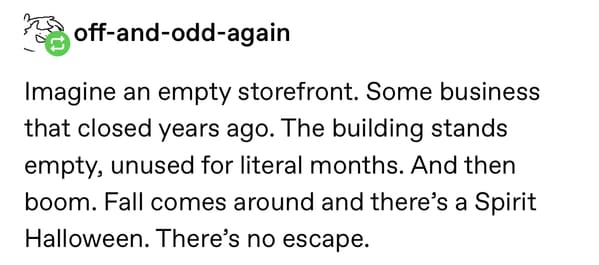 3.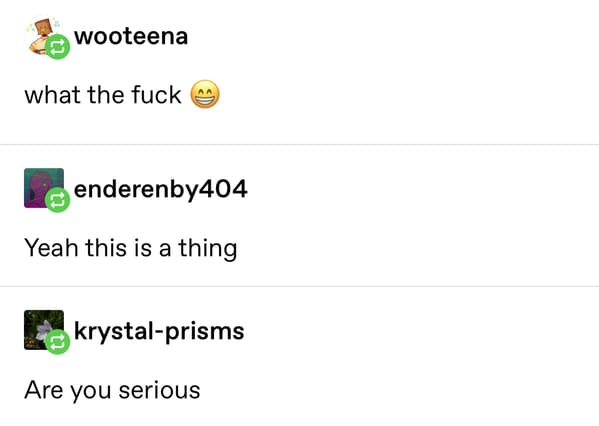 4.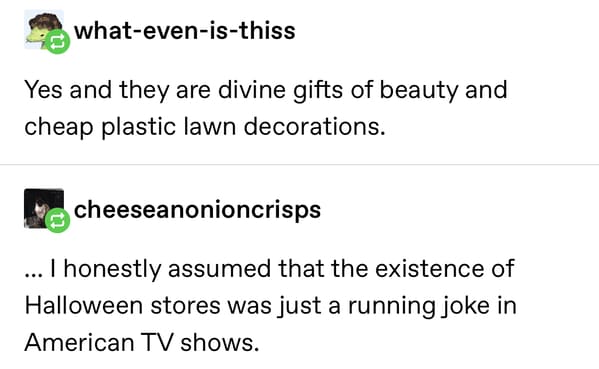 5.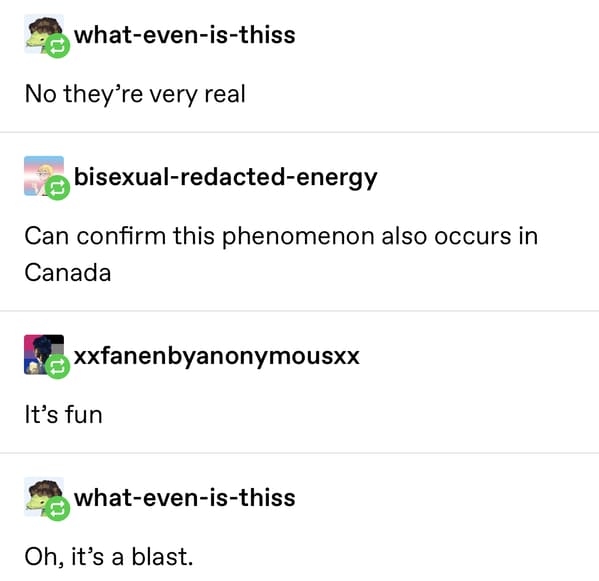 6.

7.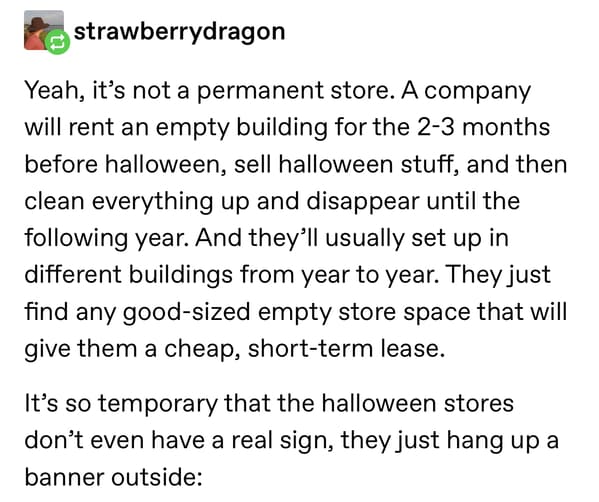 8.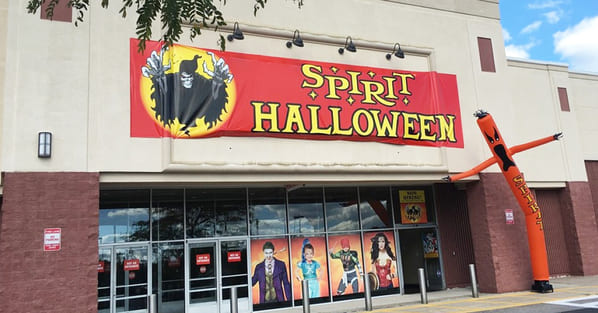 9.