These human and animal X-rays are a strange look into what all of our insides are like, thanks to the fine people of Reddit.
These have opened my eyes to how uncomfortable some of these medical conditions would be! X-rays are weird, you just go into a little room and someone can see all your bones?
It's pretty much the most intimate thing you can be with another person.
I think you should at least get to keep the printout, it's the least they can do.
---
1. X-Ray Of A Flamingo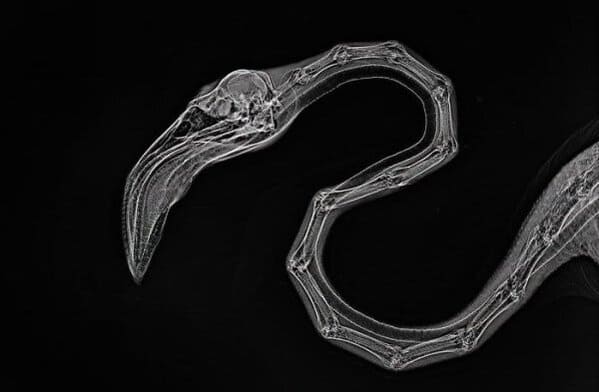 2. Scan Of A Stingray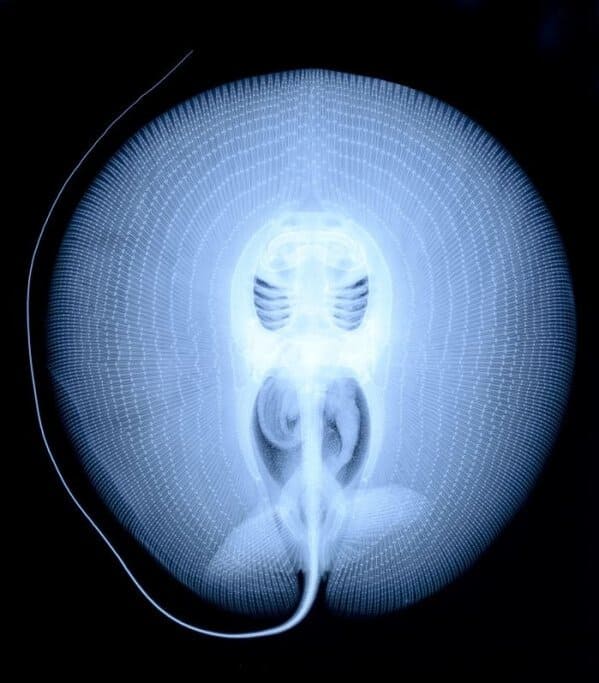 3. X-Ray Of A Hammerhead Shark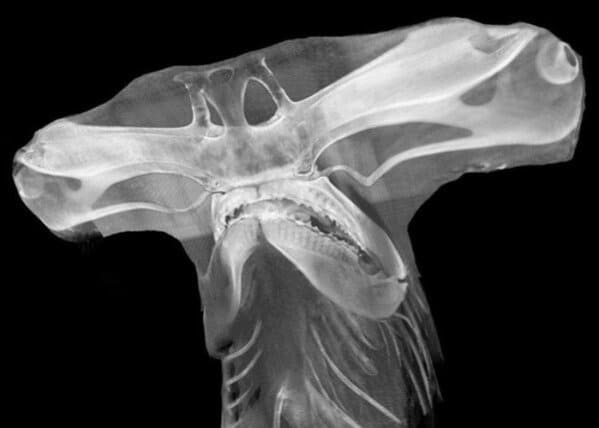 4. Scans Of A Painting Of The Young Charles II Of Spain Reveal That The Artist Painted Over An Earlier Painting When Charles Was A Few Years Younger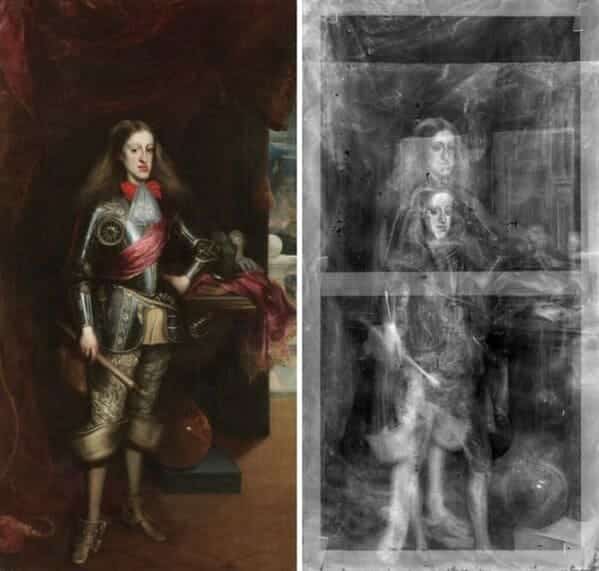 5. Little Girl Demanded Peppa Pig Get An X-Ray With Her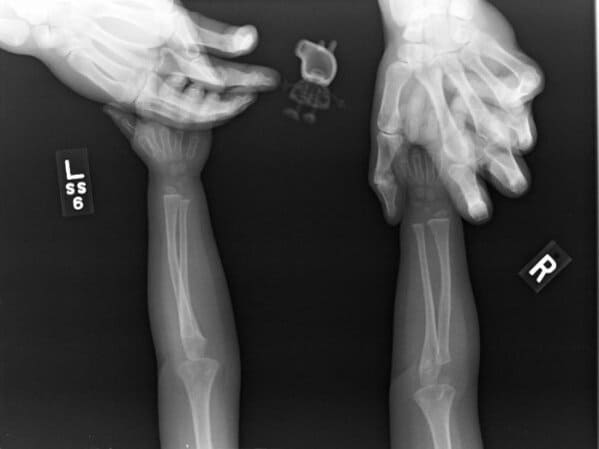 6. Chest X-Ray Of Attempted Suicide By Injecting Elemental Mercury (Quicksilver) Intravenously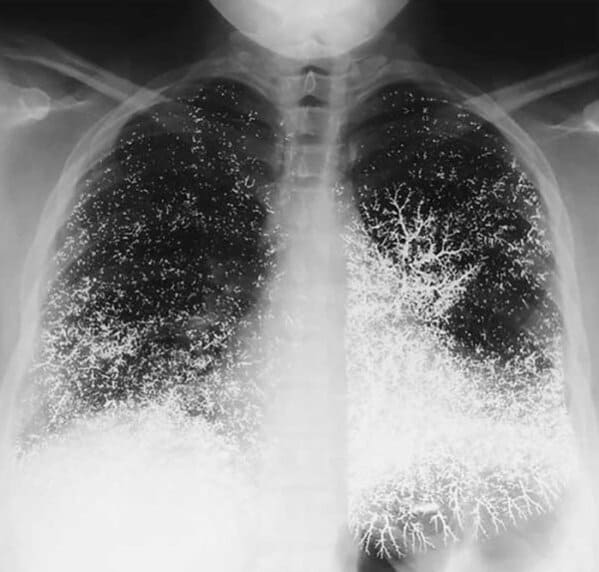 7. Scoliosis Surgery, Before And After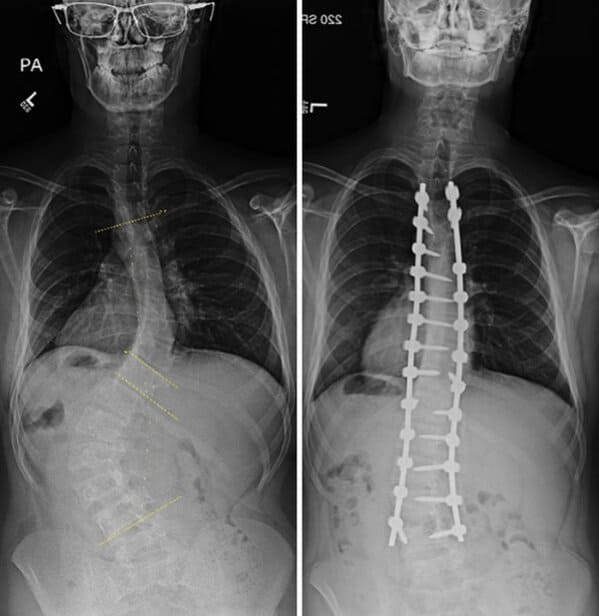 8. Pregnant Cat X-Ray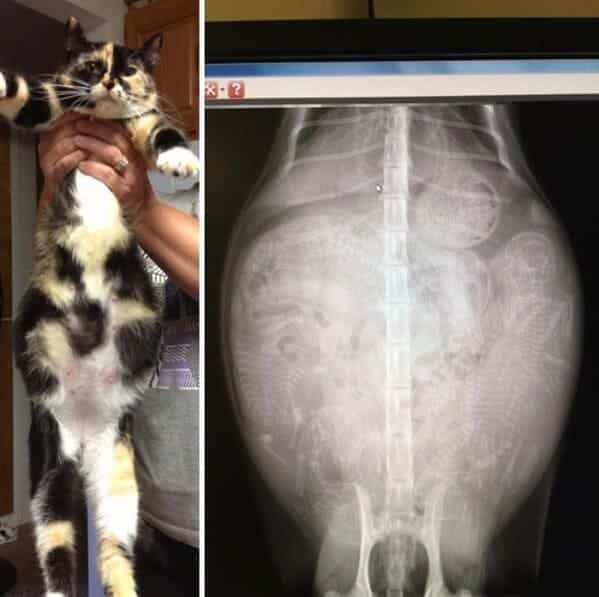 9. Advanced Rheumatoid Arthritis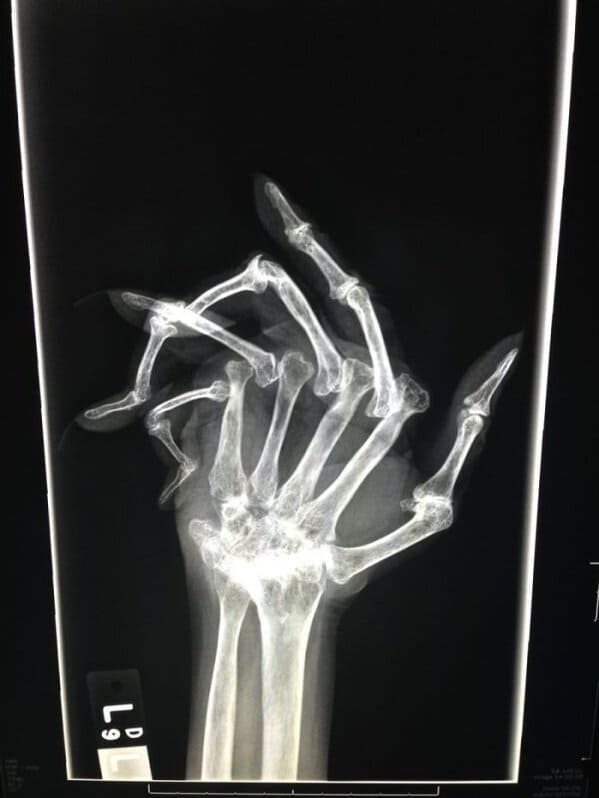 10. Miss Correct Posture, 1956. At A Chiropractic Convention In Chicago, The Contest Winners Were Picked For The Beauty Of Their X-Rays And Their Standing Posture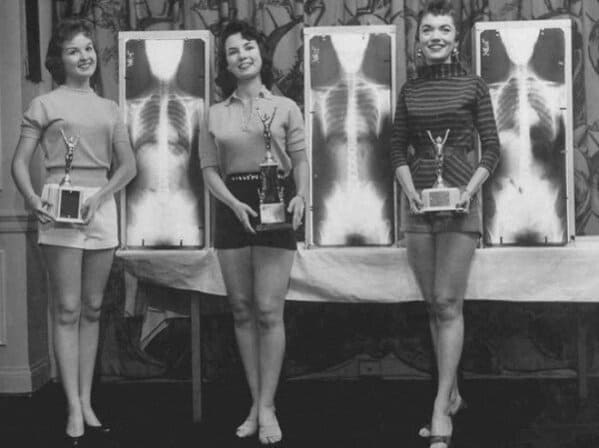 11. Snake With A Kidney Tumor About To Go Into Surgery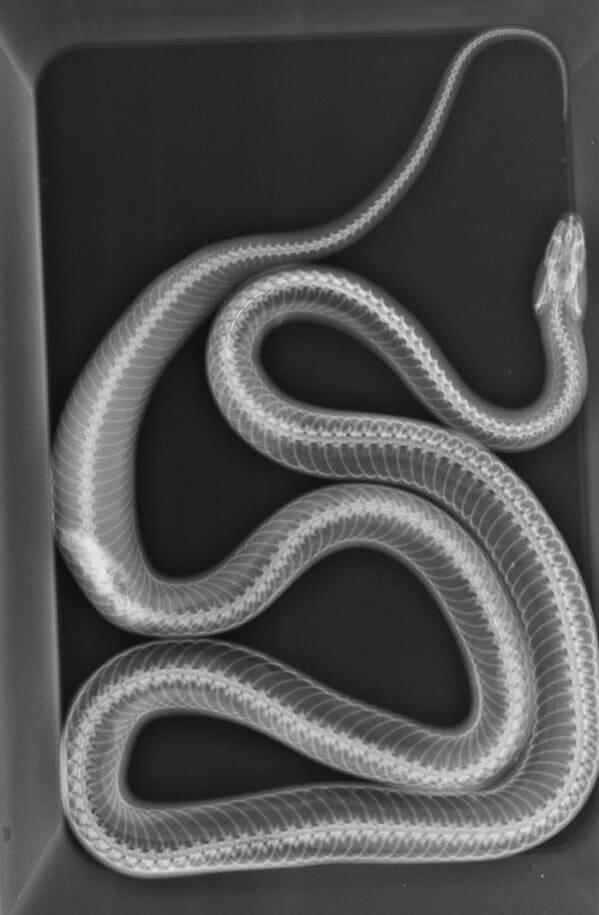 12. 5-Day Progression Of Covid Pneumonia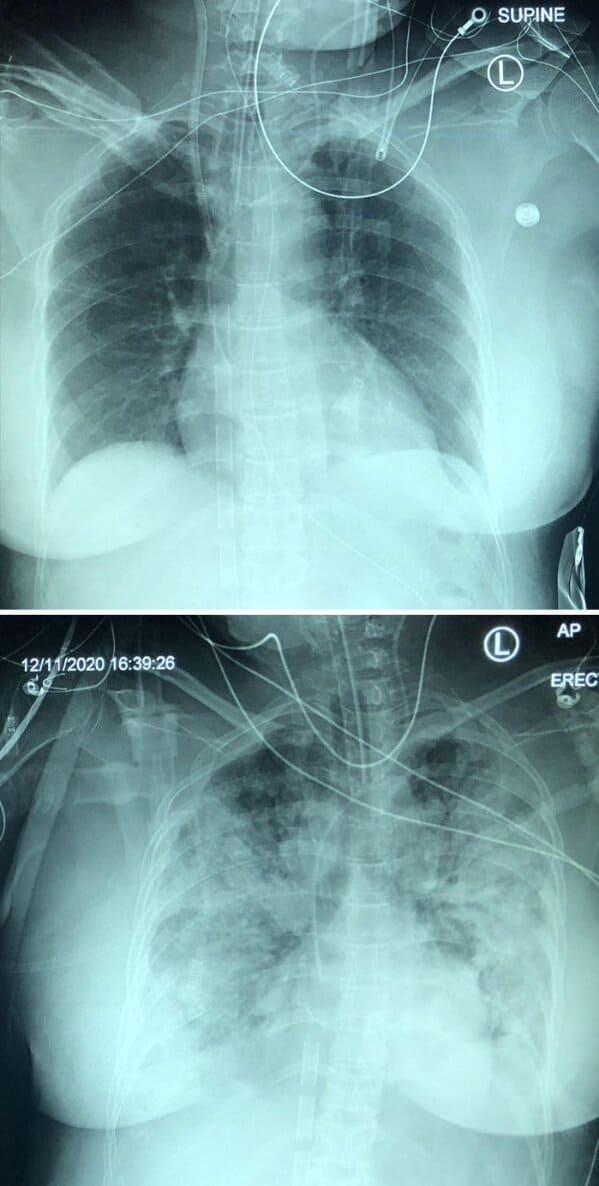 13. A Ballerina's Foot While En Pointe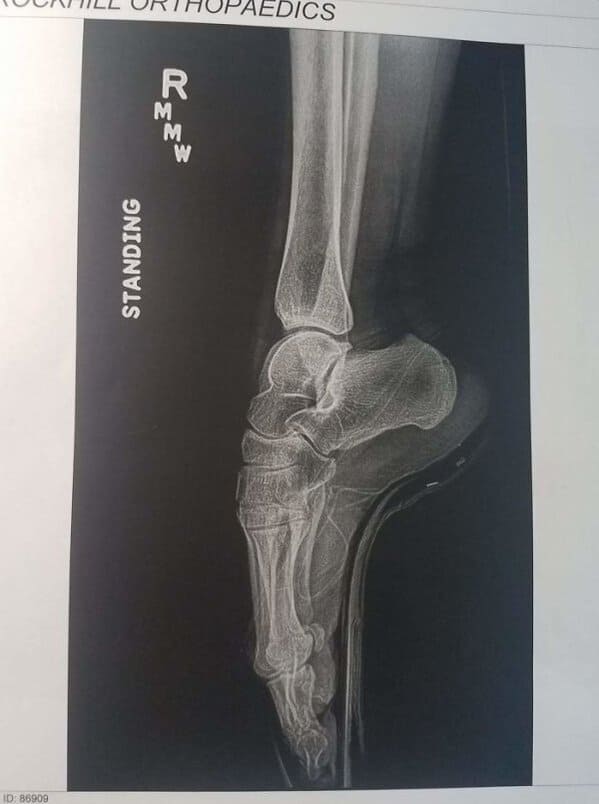 14. X-Ray Of A Metal Arm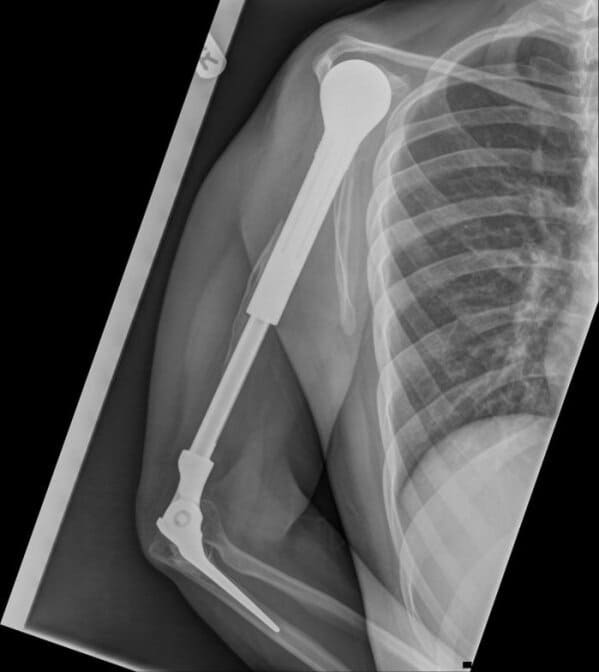 15. An X-Ray Of An Egyptian Sarcophagus Revealed A Kitten Inside
16. X-Ray Of A Cat With Scoliosis, Causing Her To Be Round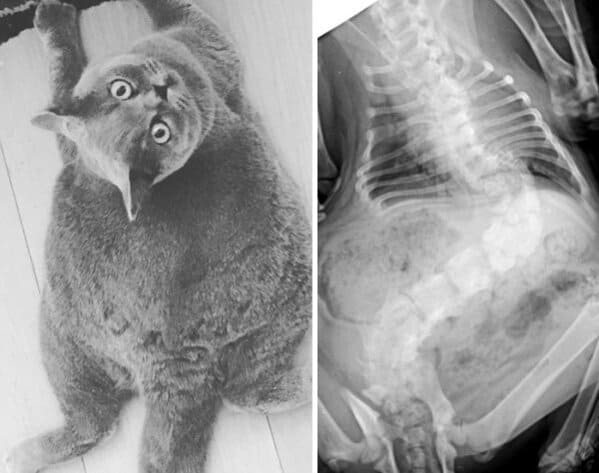 17. X-Rays Of Child's Mouths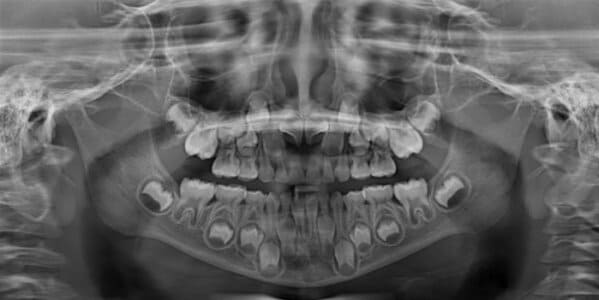 18. X-Ray Of A Kiwi Bird With Its Egg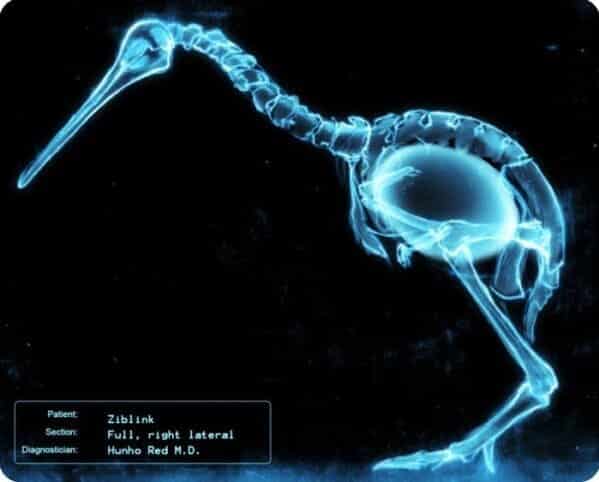 19. "I Got A Panoramic X-Ray Of My Teeth The Other Day. The Dentist Forgot To Have Me Remove My Glasses"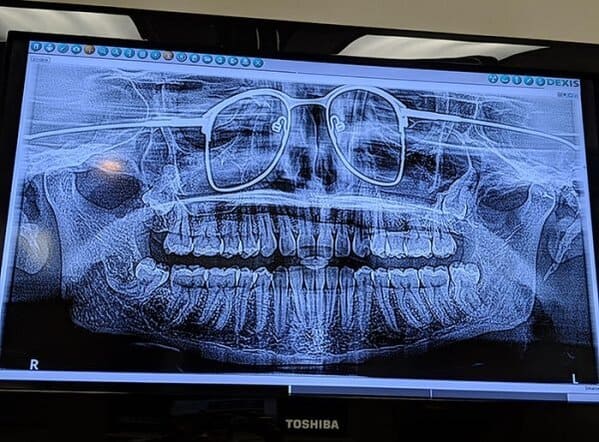 20. "I Dislocated My Jaw… While Eating Cereal"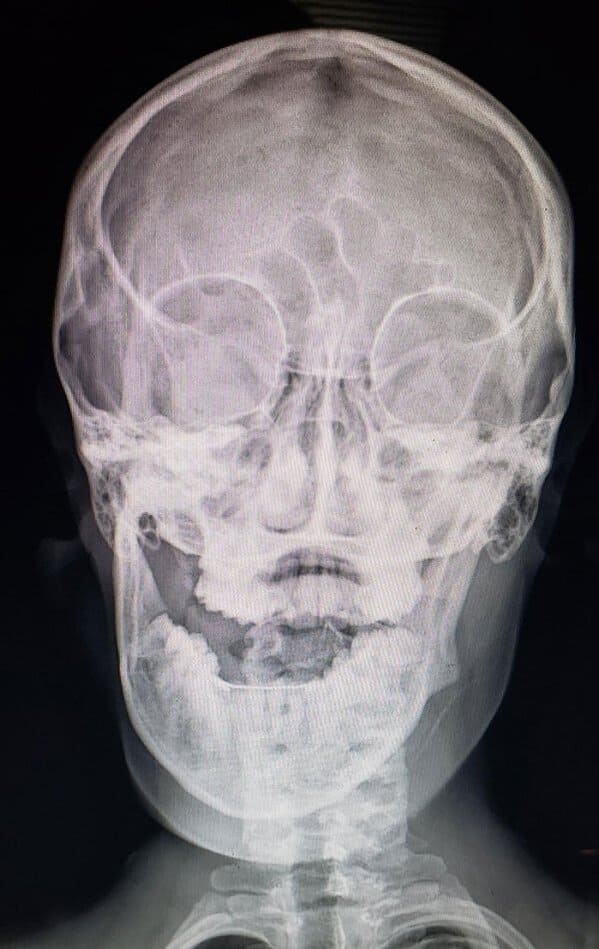 21. "I Have A Rare Disorder Called Cleidocranial Dysotosis. Got My First Dental X-Ray Today And I Have A Lot Of Extra Teeth"
22. Backscatter X-Ray Identifying Contraband In A Truck. An Operator Noticed Anomalies In The Right-Side Z Backscatter View, And Flagged This Vehicle For Further Inspection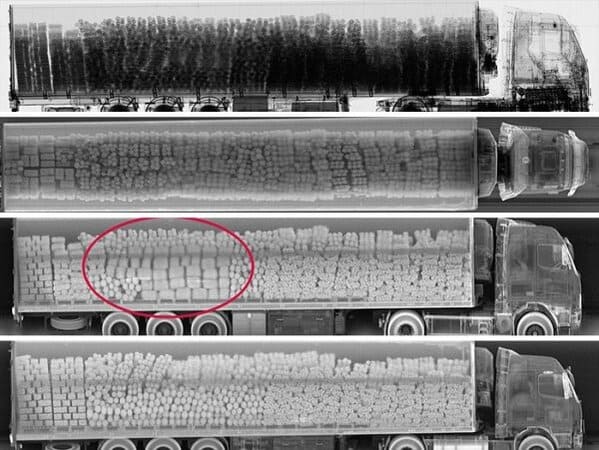 23. A Tiger's Paw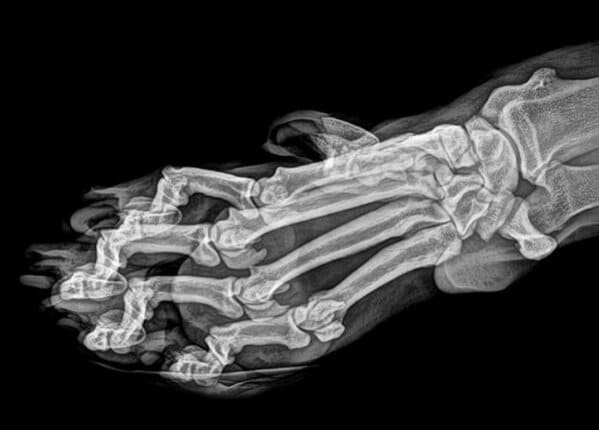 24. Pre-Flight X-Ray Image Of Neil Armstrong's Moon Boots Taken On July 7, 1969 In Order To Verify That There Were No Sharp Objects Embedded In The Cloth That Could Puncture The Pressure Suit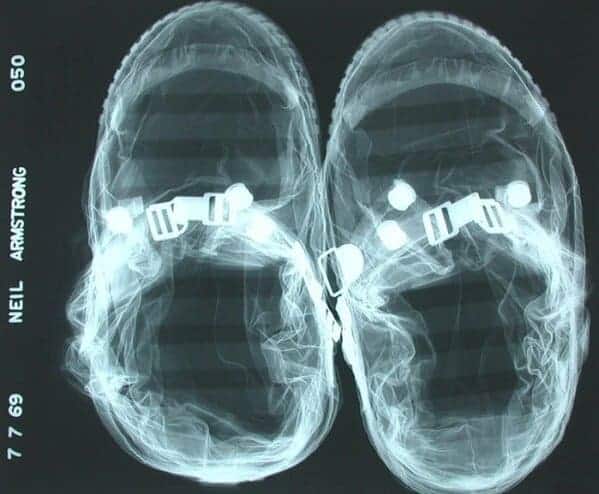 25. A Man In China Had A Steel Spoon Lodged In His Esophagus For A Year, But Surprisingly, The Half-Swallowed Utensil Didn't Cause Too Much Discomfort Before It Was Finally Removed By Doctors In 2017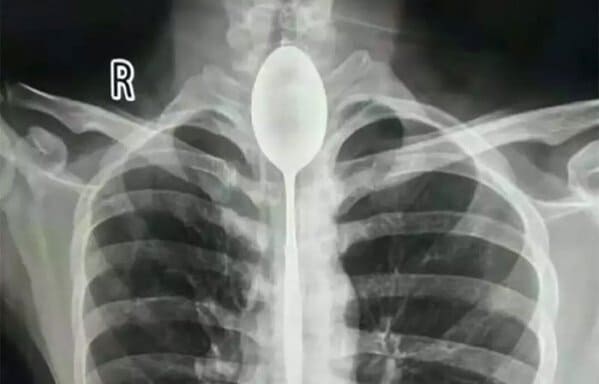 26. "X-Ray Of A Pregnant Dog"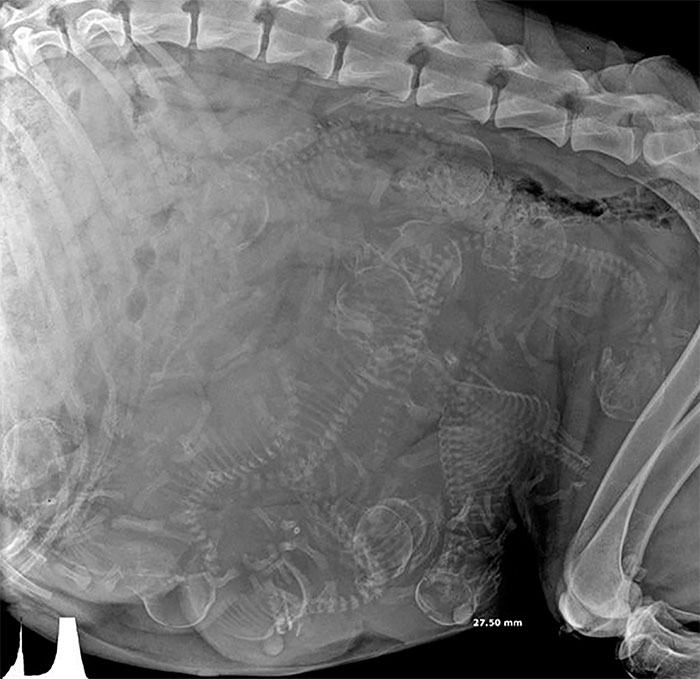 27. Woman's foot in high heels.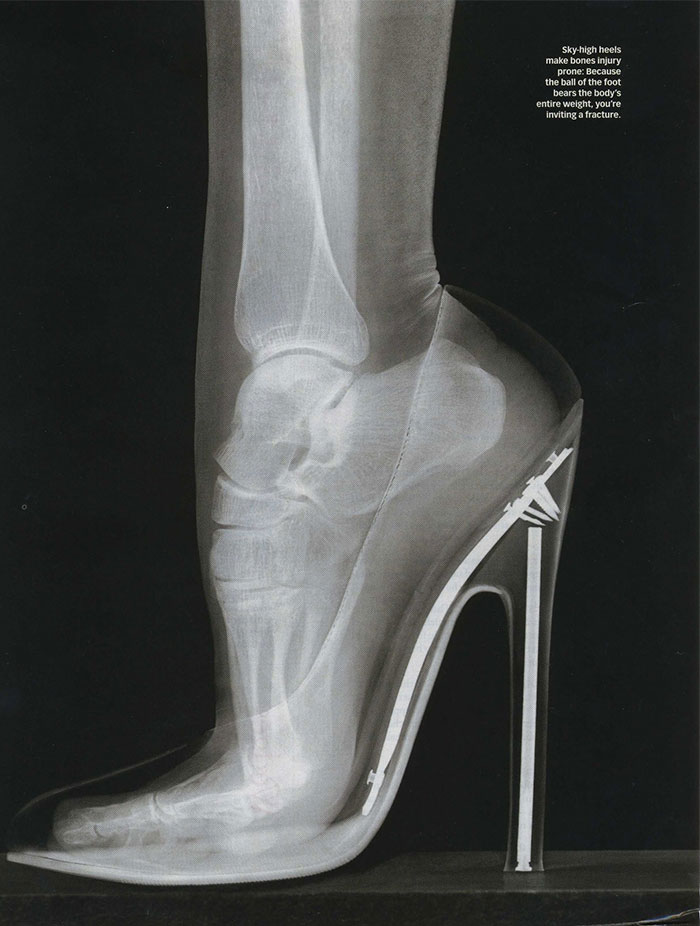 28. "When You Accidentally X-Ray Anubis. Dog Moved At Just The Right Time During An X-Ray"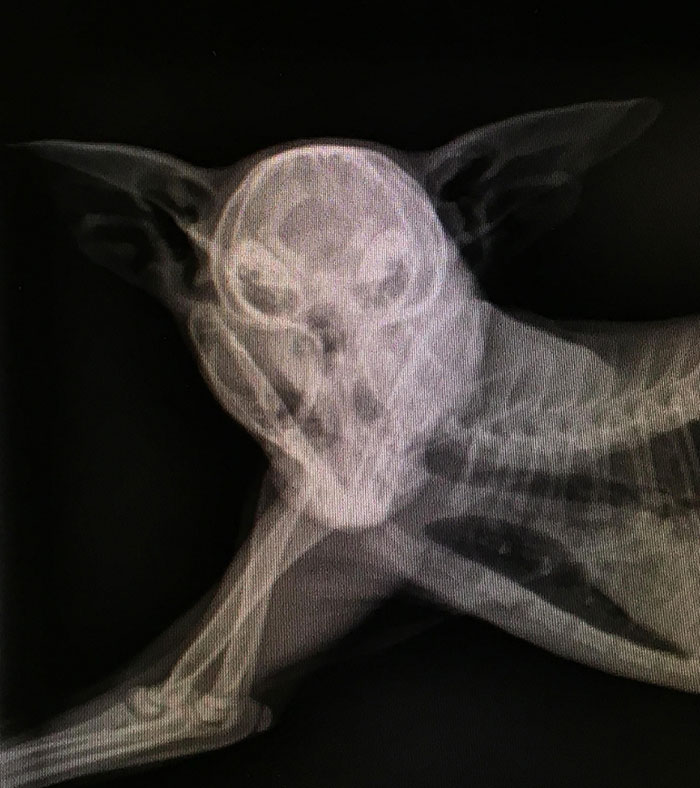 29. "Roommate Is A Radiology Major And Today They X-Rayed Flowers. Thought You Guys Might Enjoy"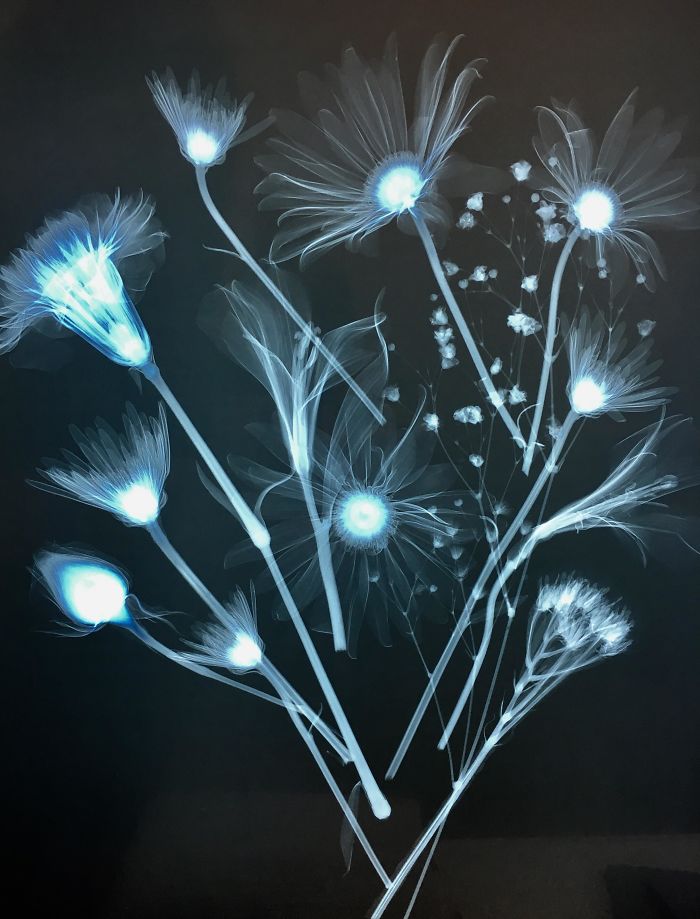 30. Woman smiling for pictures.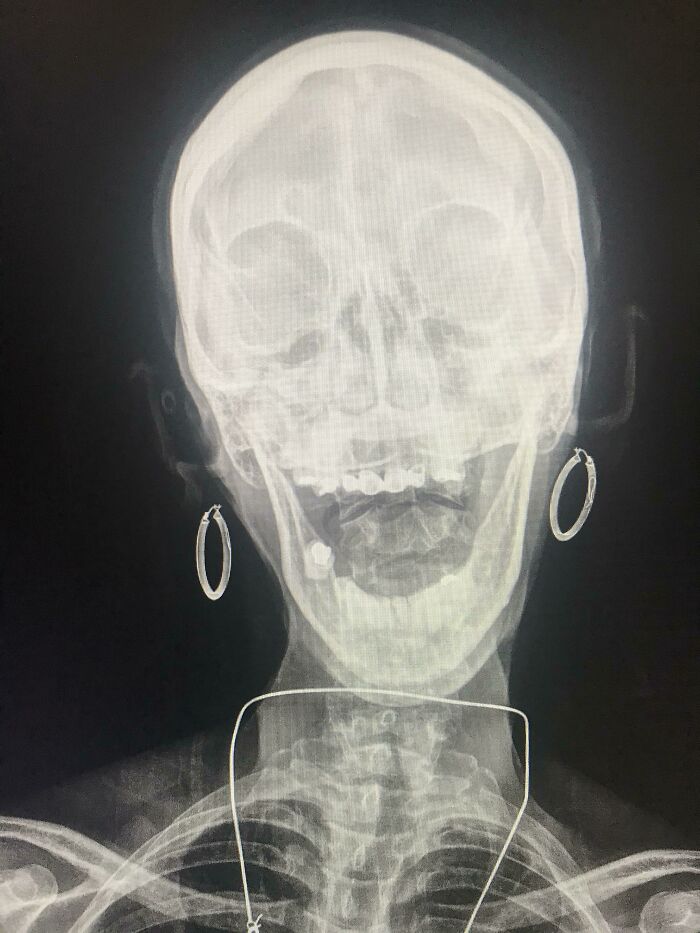 h/t boredpanda