Birds aren't meant to be caged. They're also not supposed to come into your home and try to eat your computer either.
A person on Tumblr posted a photo of a bird in Australia that swept into a room and pecked off all the keys on a computer keyboard. From there, people only had more weird stories to share.
If you live in Australia, be safe. Apparently, even the birds are out to get you.
Here are stories of birds being jerks to people in Australia:
---
1.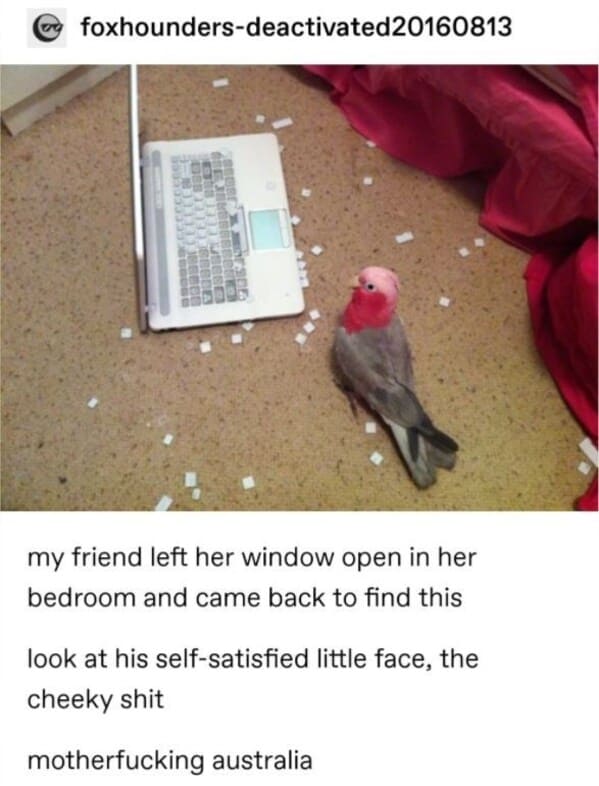 2.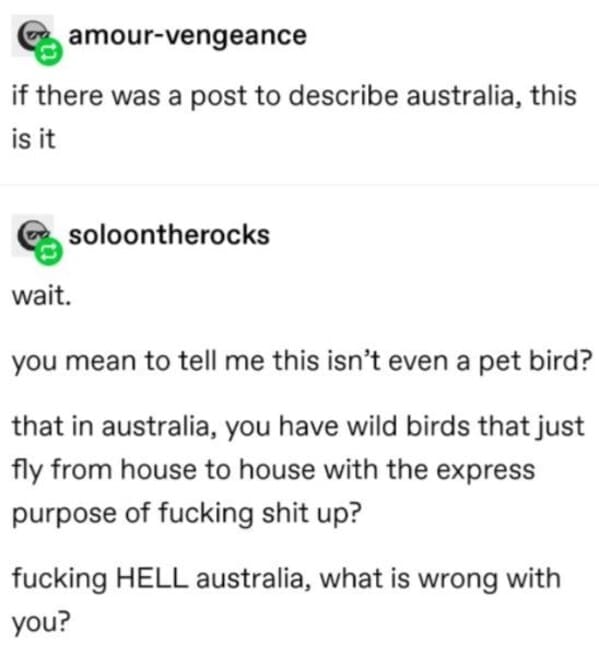 3.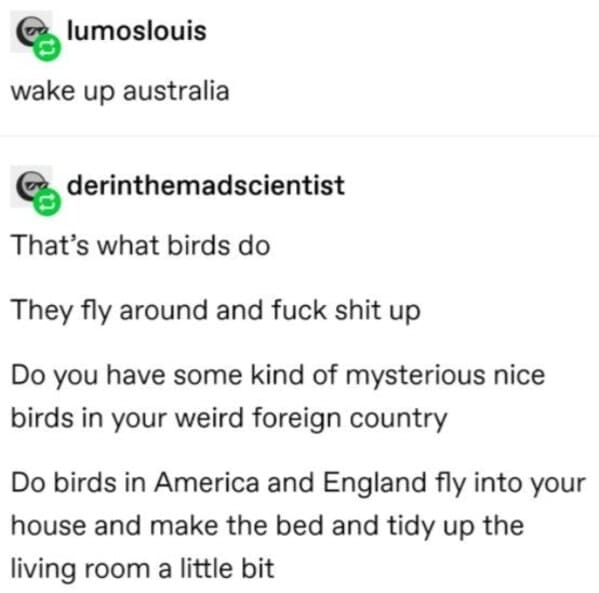 4.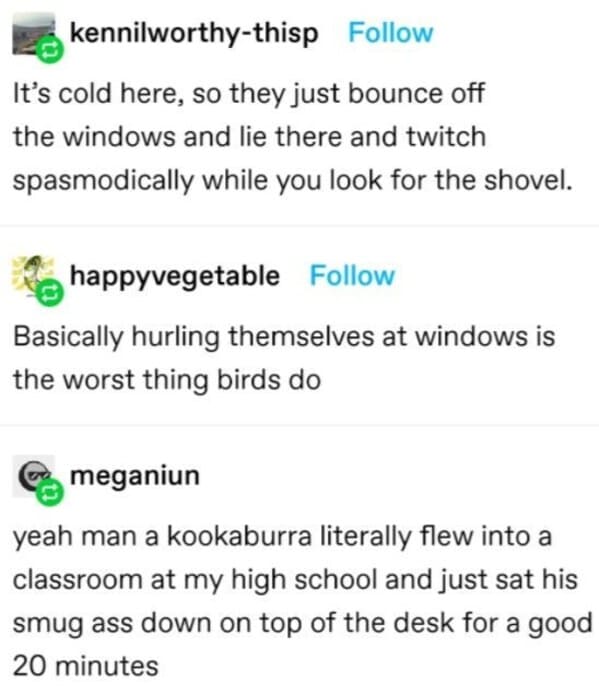 5.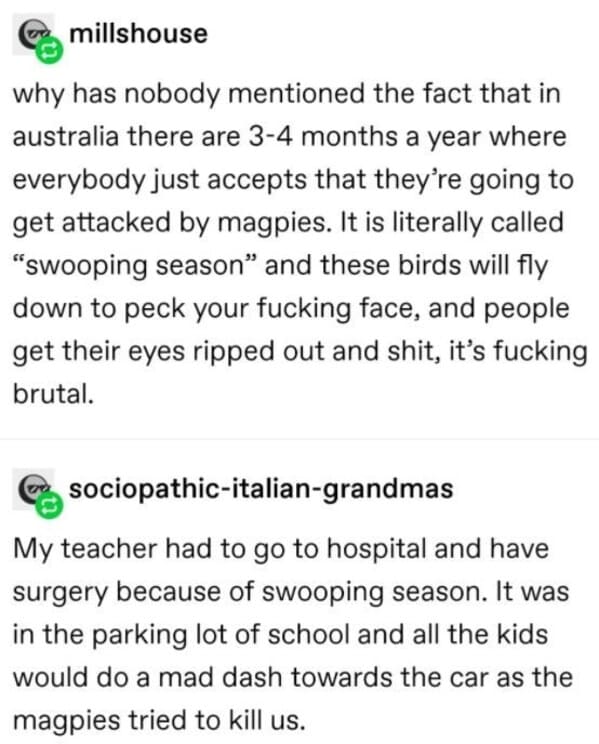 6.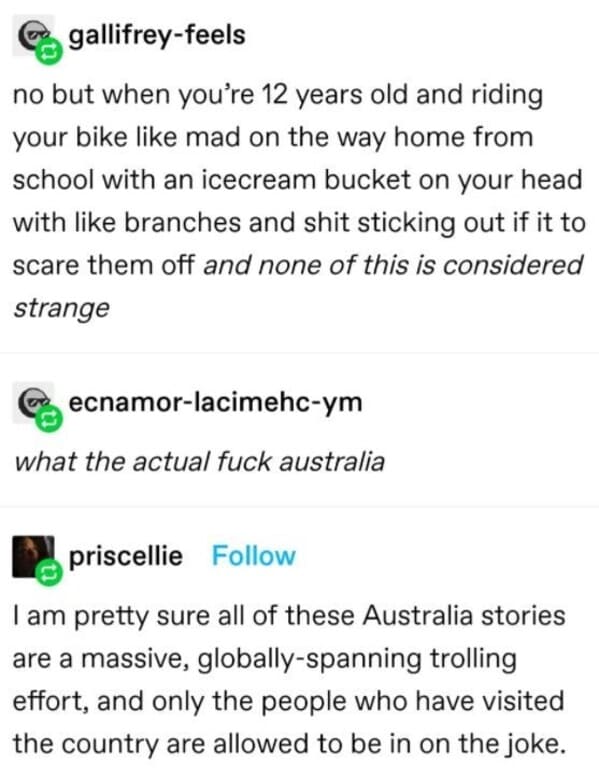 7.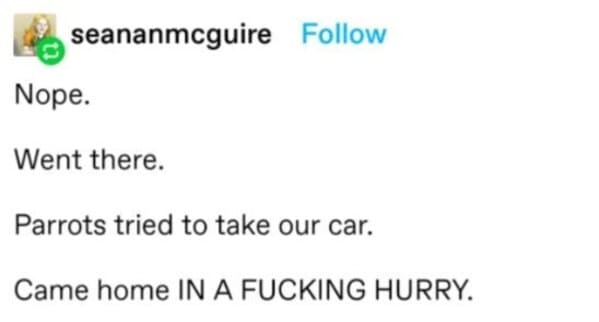 8.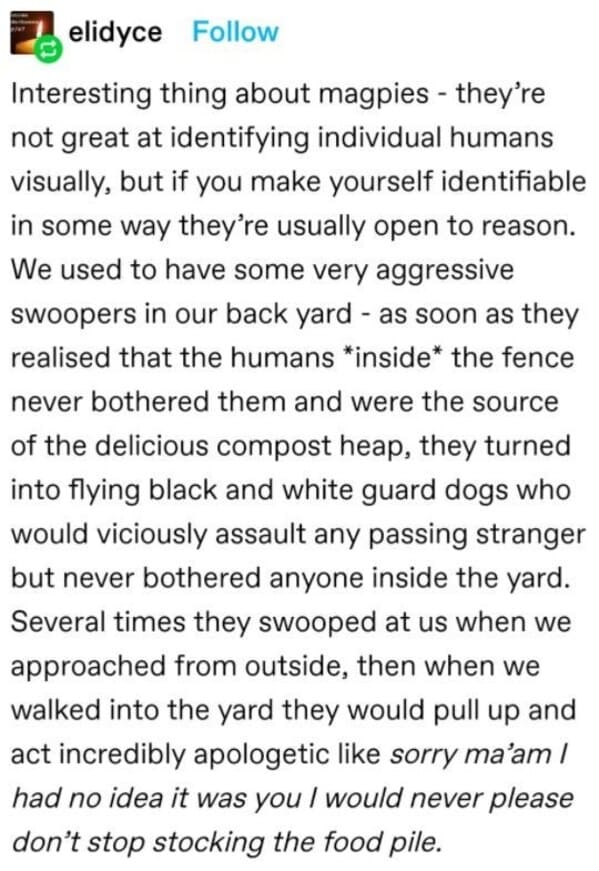 9.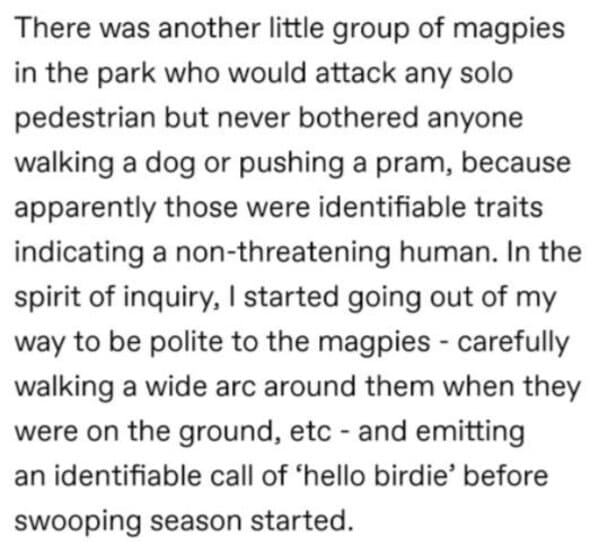 10.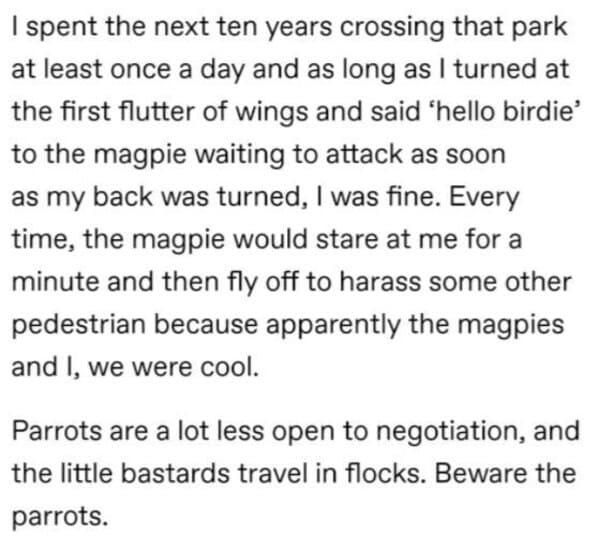 11.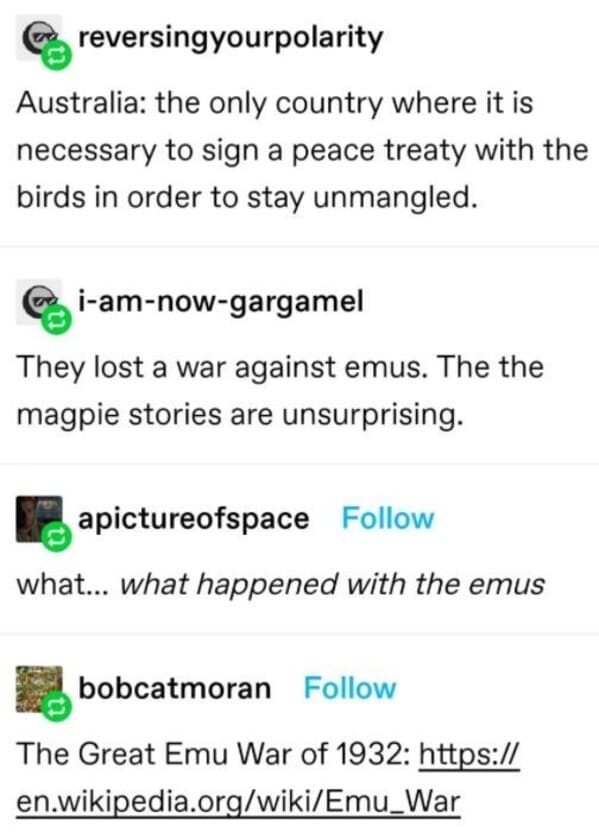 12.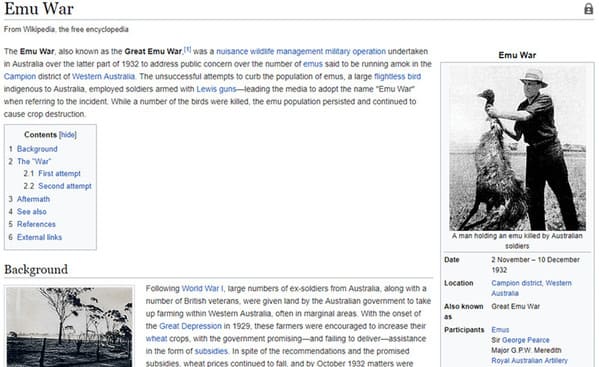 h/t Tumblr