One of the best parts about Christmas is seeing the decorations people put up. In most cases, it's creative, but like anything else, sometimes they backfire and it's hilarious.
These hilarious design fails are the Christmas gift I didn't know I wanted.
1. "I am dre, aiming of a white christmas."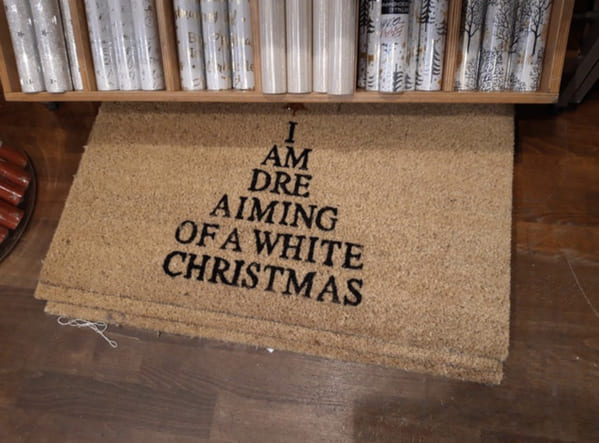 sebbele
2. "Happy Asstmchri to you all!"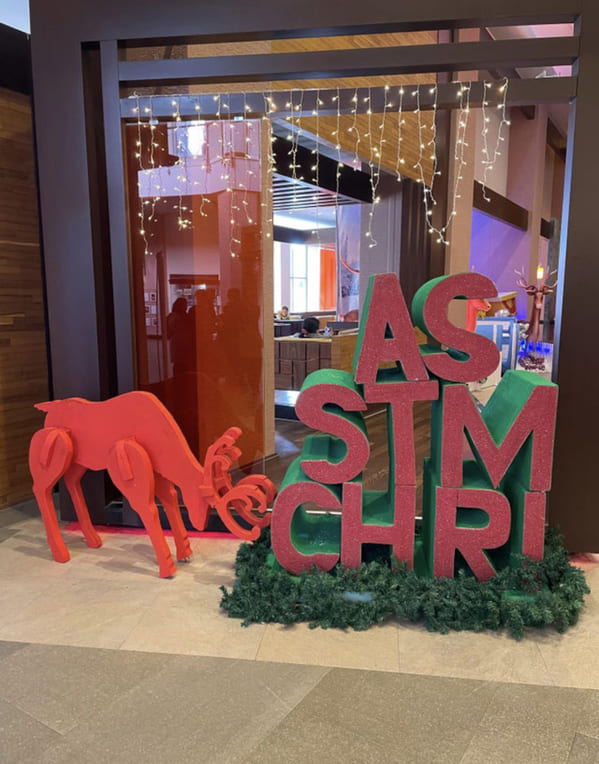 CemoliCemoC
3. "Baby Jesus/Severed Thumb Christmas ornament"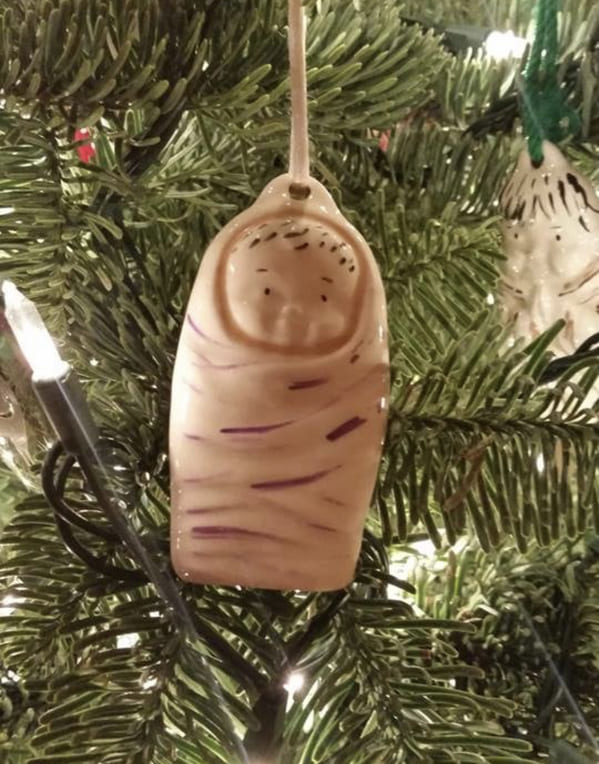 Blenderhead36
4. "My hometown is having an interesting competition at the Christmas Village this year."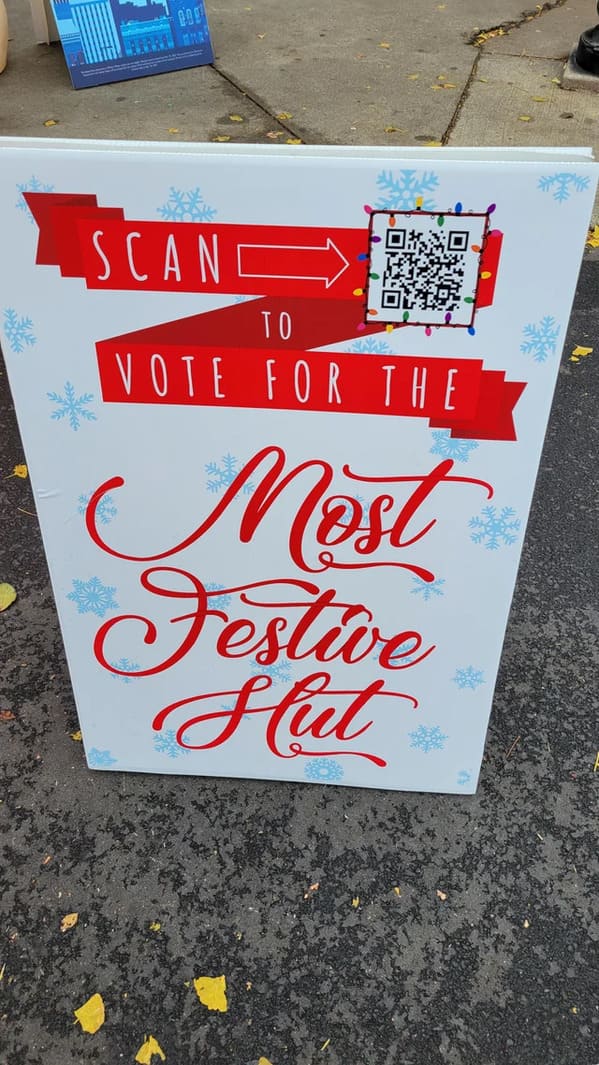 barnegatsailor
5. "This holiday season, experience bladder control issues at Target"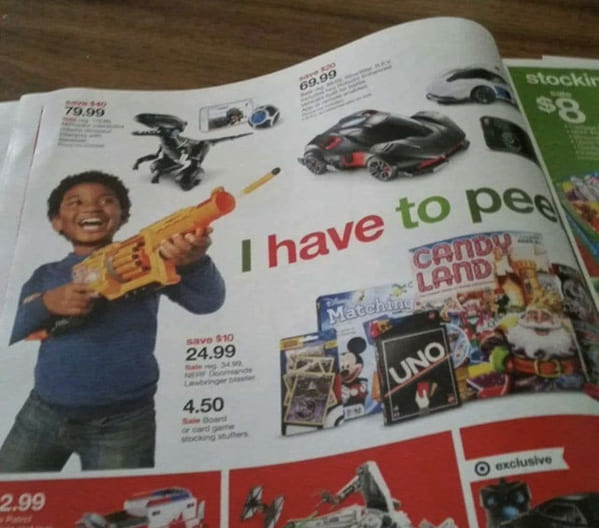 FaxedForward
6. "This Christmas themed toilet paper"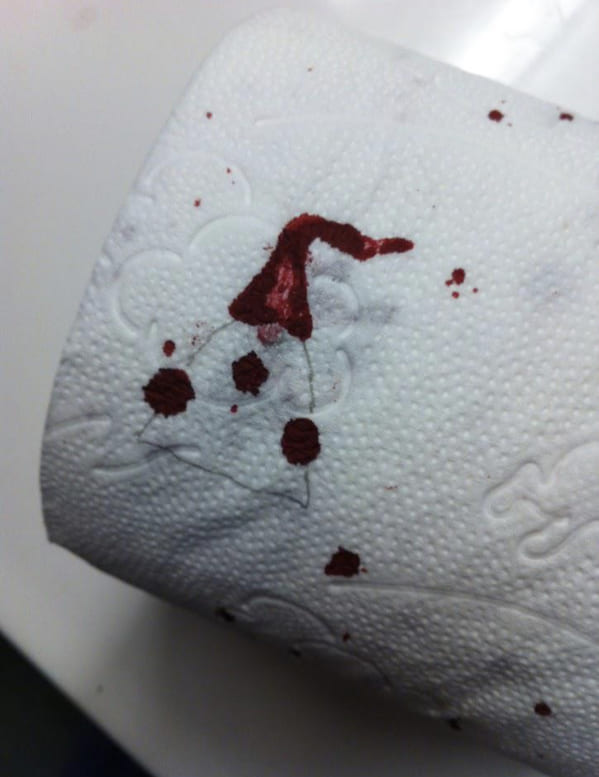 trackerFF
7. "This evil looking Christmas duck that I only realised the other day is supposed to be rosy cheeks, not horrifying red eyes."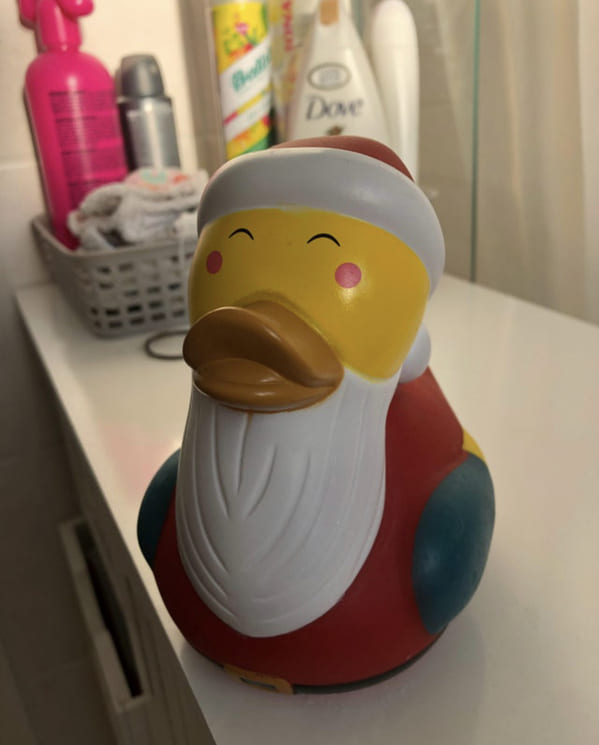 99RedTeaspoons
8. "The cracker I got at my work's Christmas lunch was a gun-shaped whistle. To blow it, you have to put the barrel in your mouth."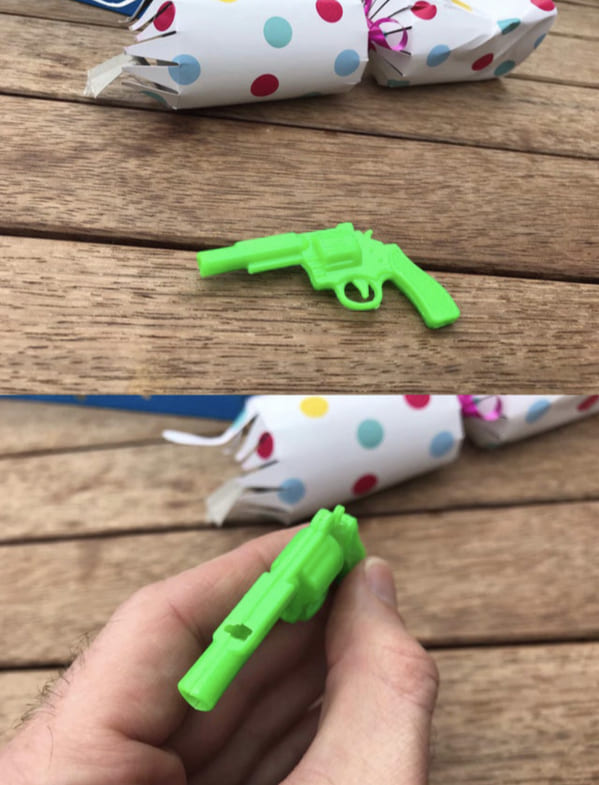 HembraunAirginator
9. "This Christmas decoration…"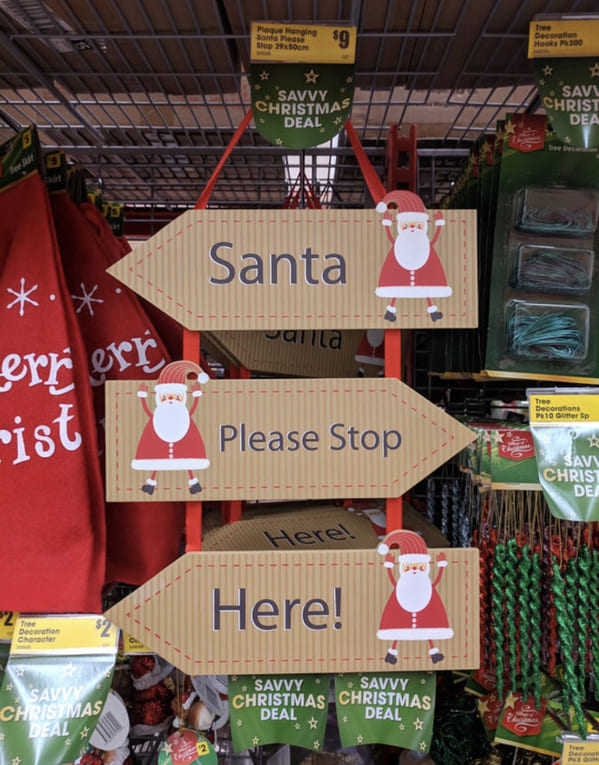 sphincter_of_odin
10. "Elf socks I got my dad for Christmas, when wearing pants just shows Will Ferrell crotch"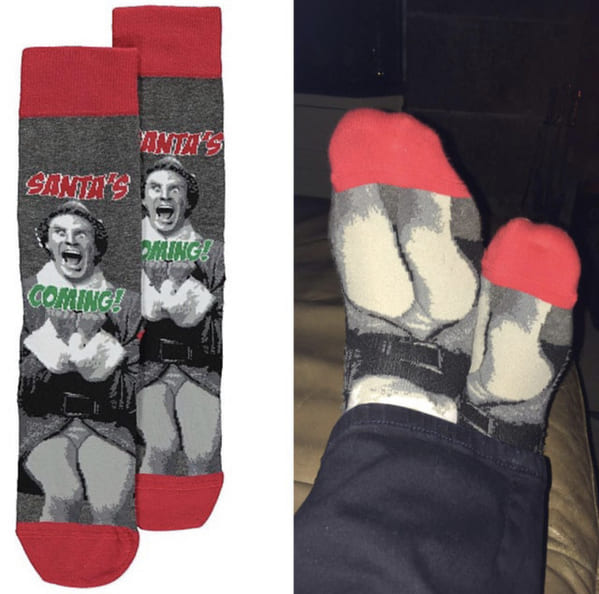 Laundry-Champagne
11. "Happy holidays!"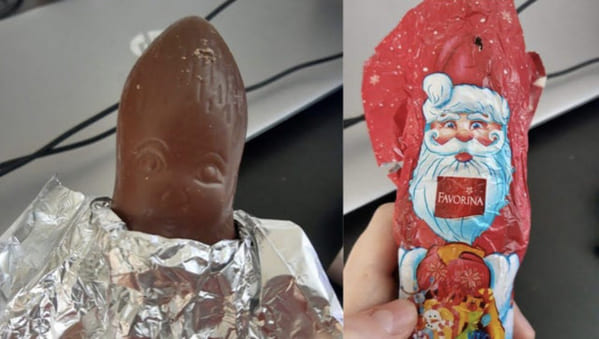 Ctrl4ltDelete
12. "Not sure if christmas or murder scene…"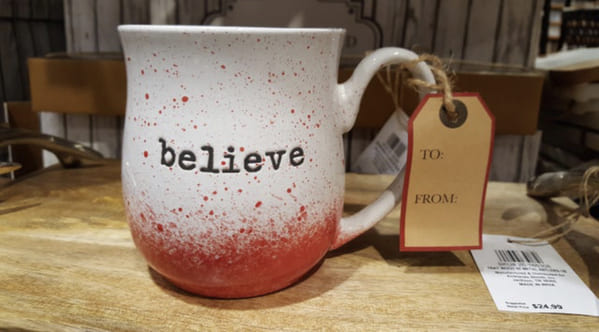 sunzenkashu
13. "Found the second version of 'Please Stop, Santa'"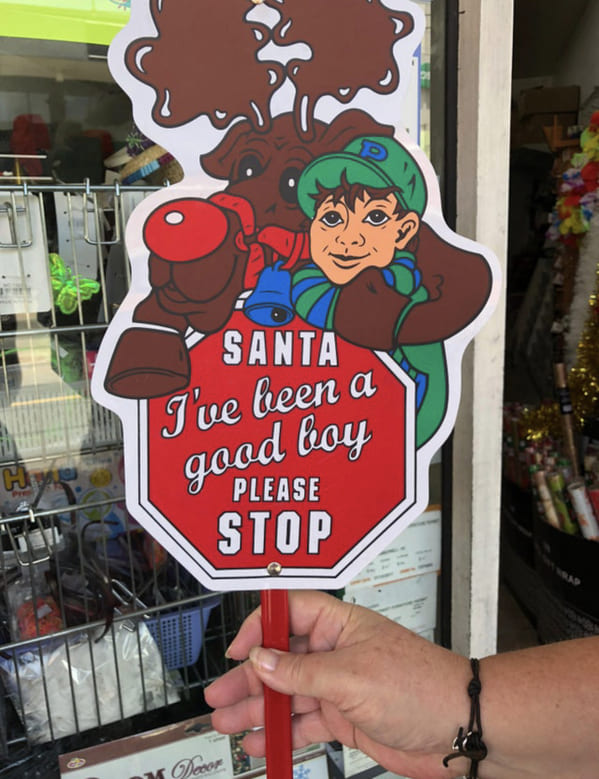 [deleted]
14. "My girlfriend's advent calendar crossword is missing 4 down"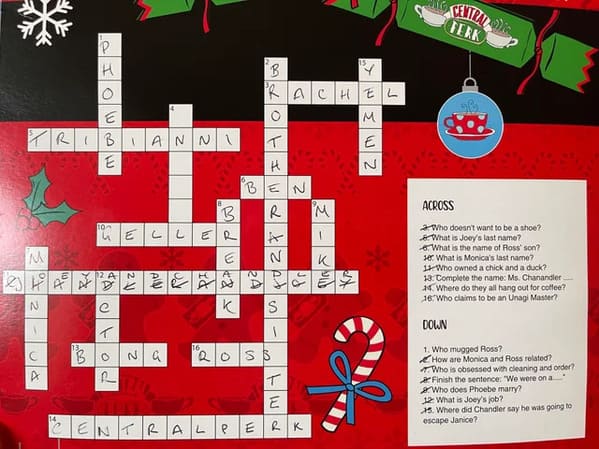 daniel__jh
15. "This horrible, deformed Hobby Lobby Christmas ornament."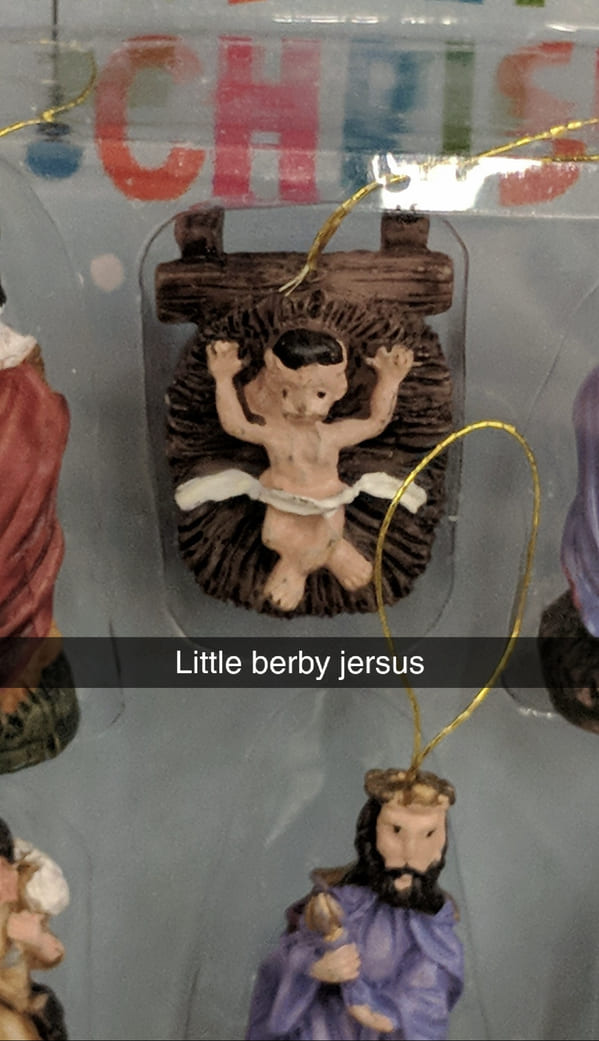 ForlornBread
16. "This spatula works horribly and makes me angry"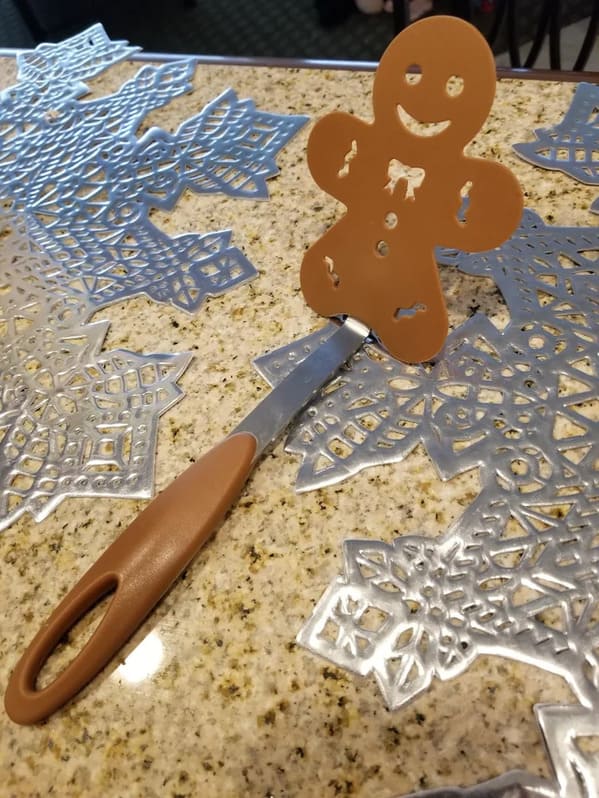 buckydean
17. "This "spiral glass Christmas tree" from Williams Sonoma looks exactly like a butt plug."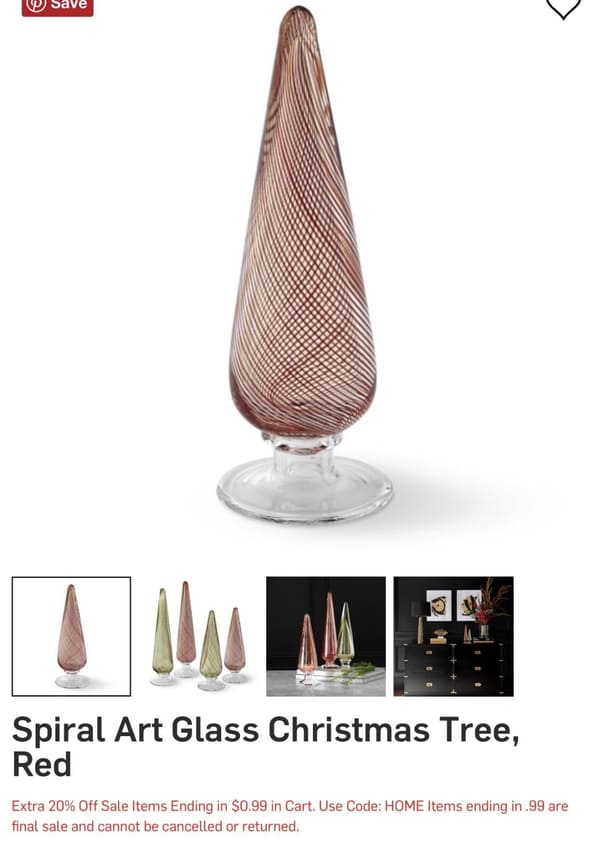 [deleted]
18. "These 2022 glasses"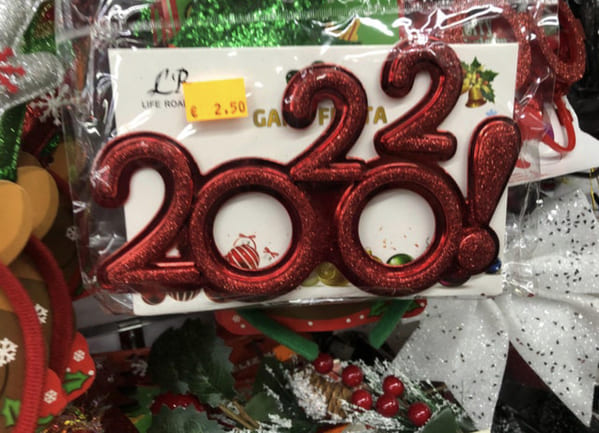 Ever_946
19. "When it's a sfw foot post"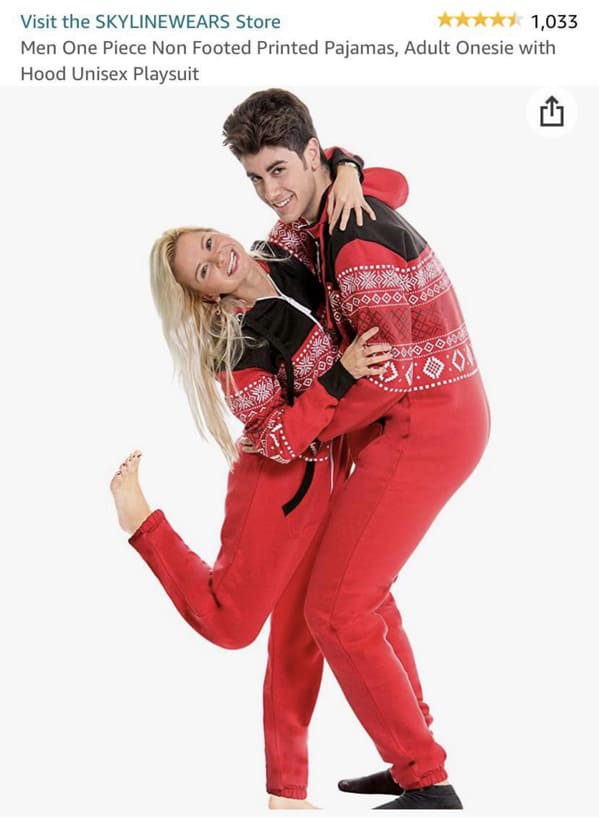 Toowiz
20. "Teeth belong on your chin, apparently."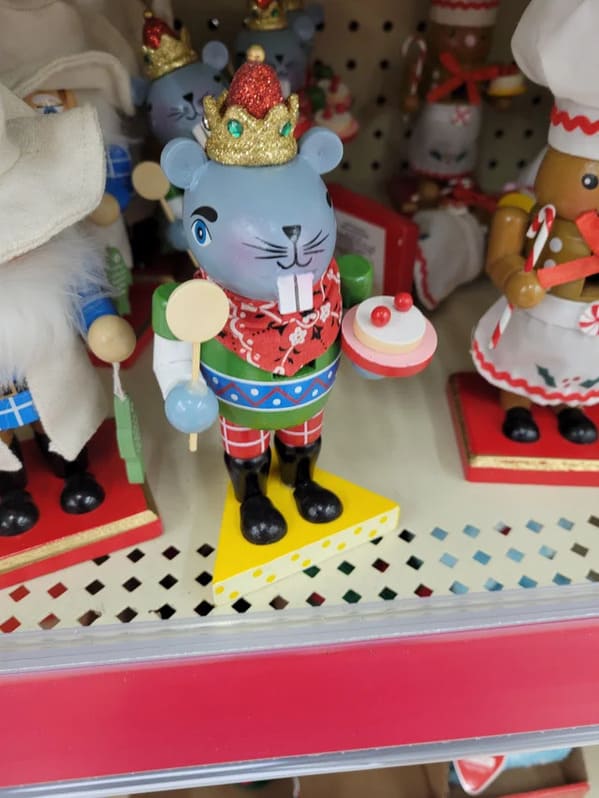 Dramaticrabbit
21. "This picture of holiday ham looks like a tortured and partially flayed lizard and I don't like it."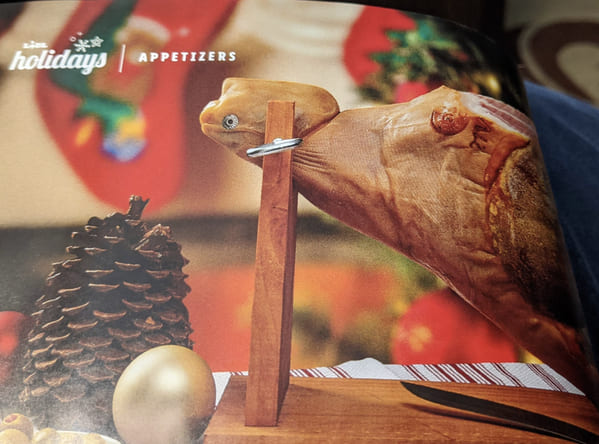 danooli
22. "My favourite Christmas character is the Groch!"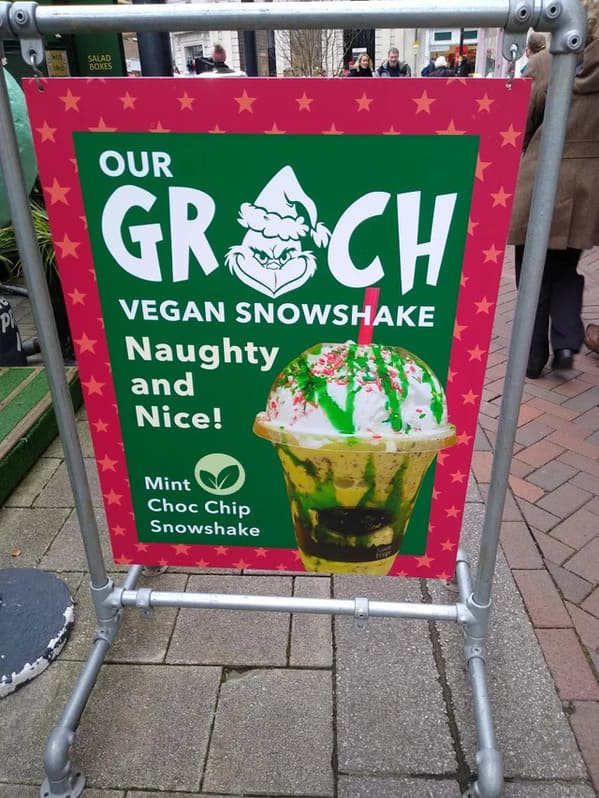 HumanFromTheInternet
23. "The bow on this fake holiday horse makes it look like it has a horrible case of hemorrhoids."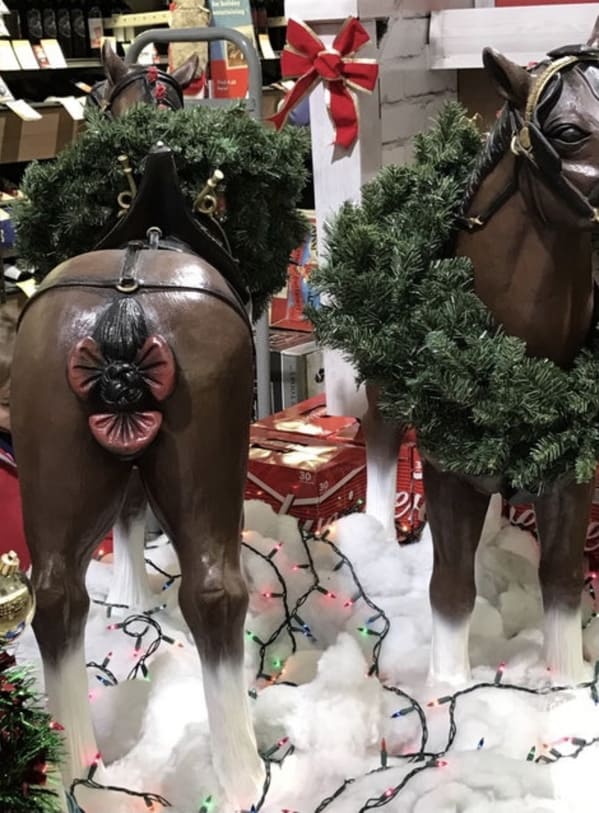 Lexpert1
24. "It's beginning to look a lot like… Hristmas?"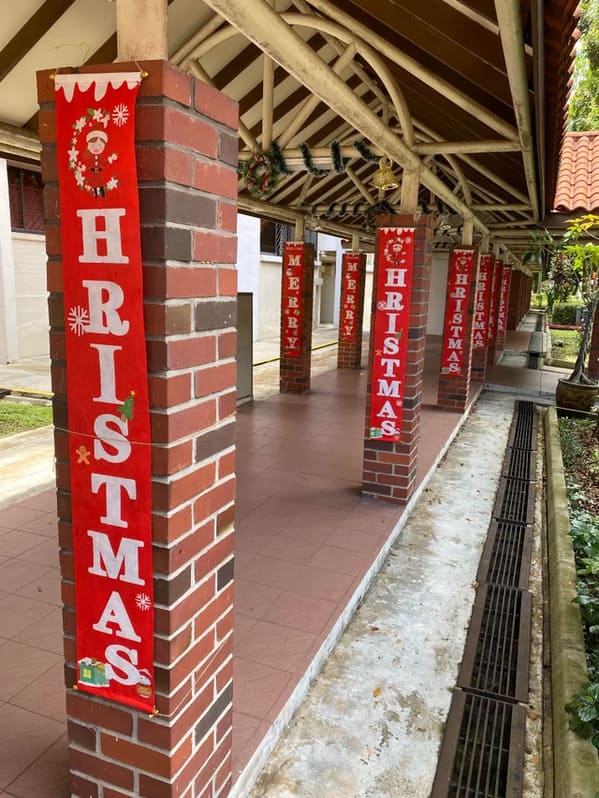 icomefromthelurkside
25. "This reindeer at a Christmas lights display. I don't understand what's going on with the mouth and nose."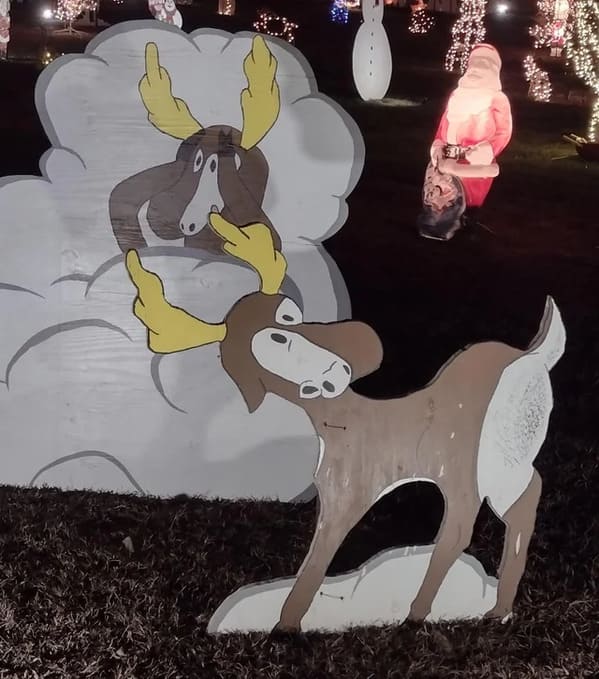 DoodleTM
26. "Winter sucks"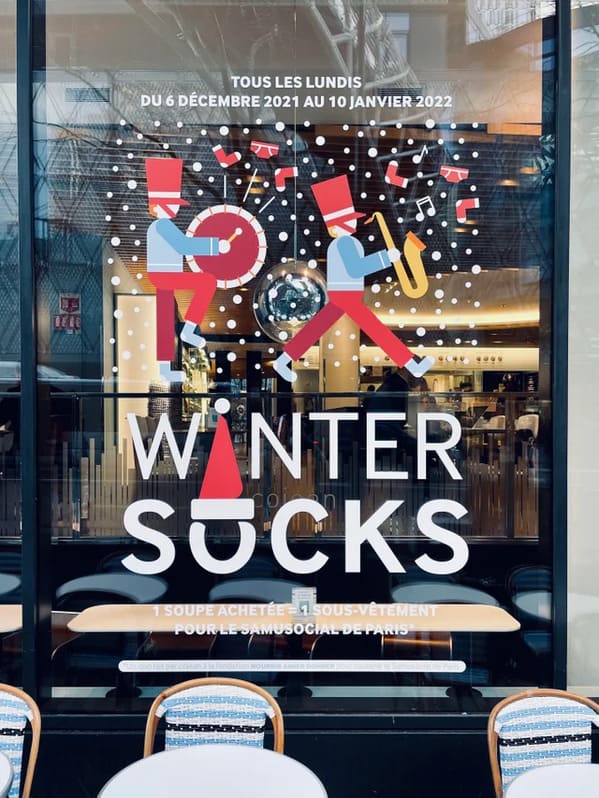 shujstyle
27.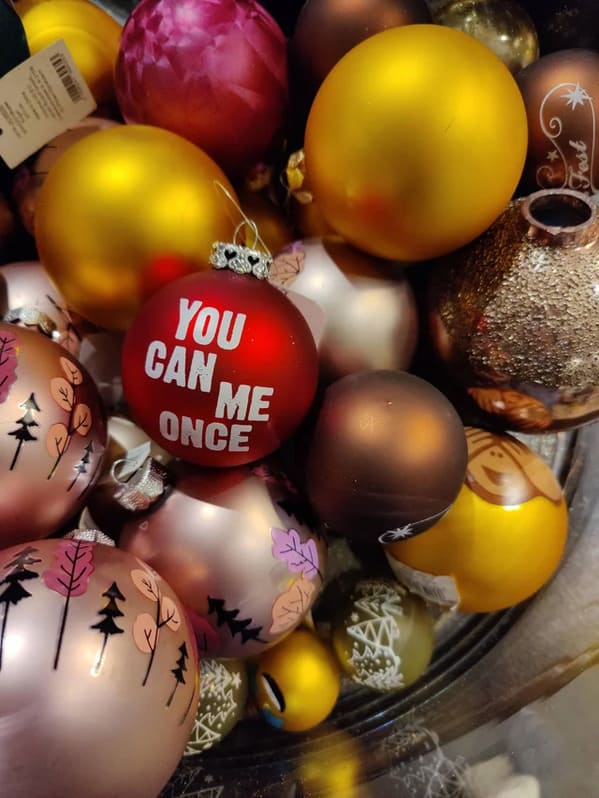 28. "Santa hanged himself :/"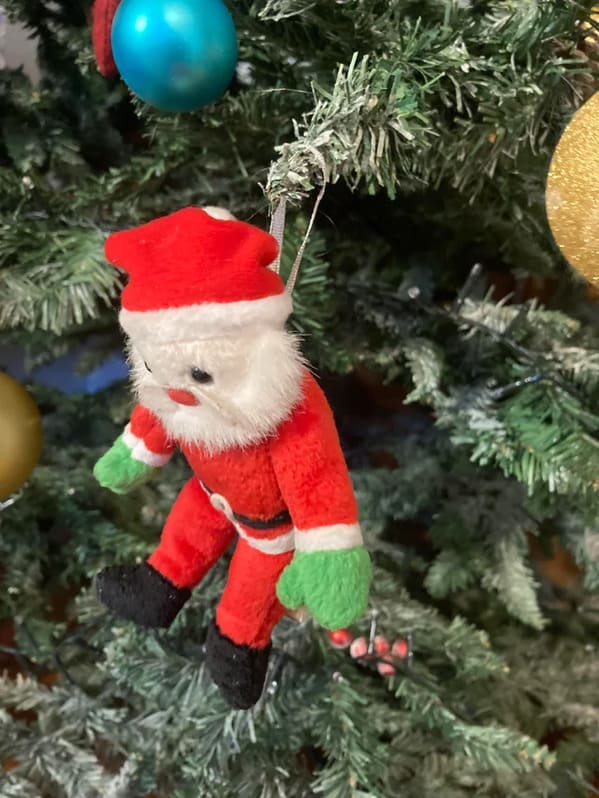 Exact_Creme
29. "Can we still make Christmas orders or are they all finished??"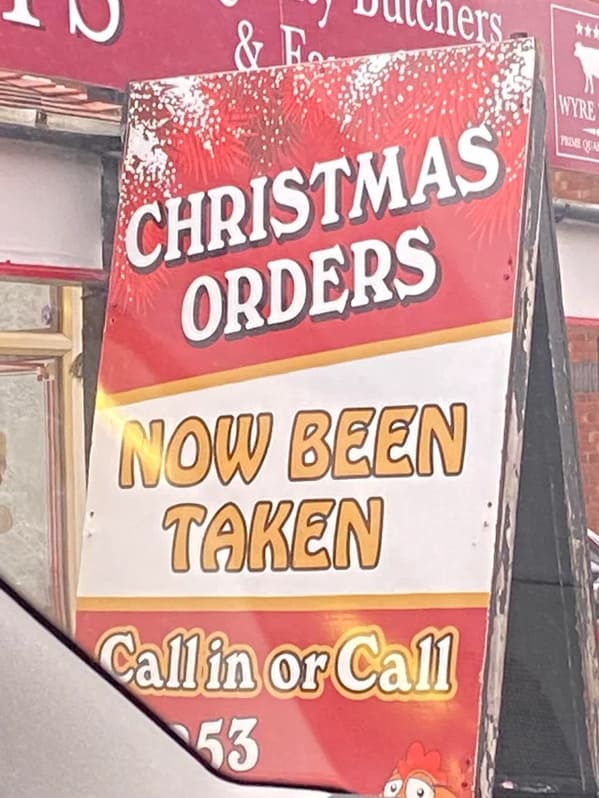 kafka-on-the-floor
30. "This bird with two mouths"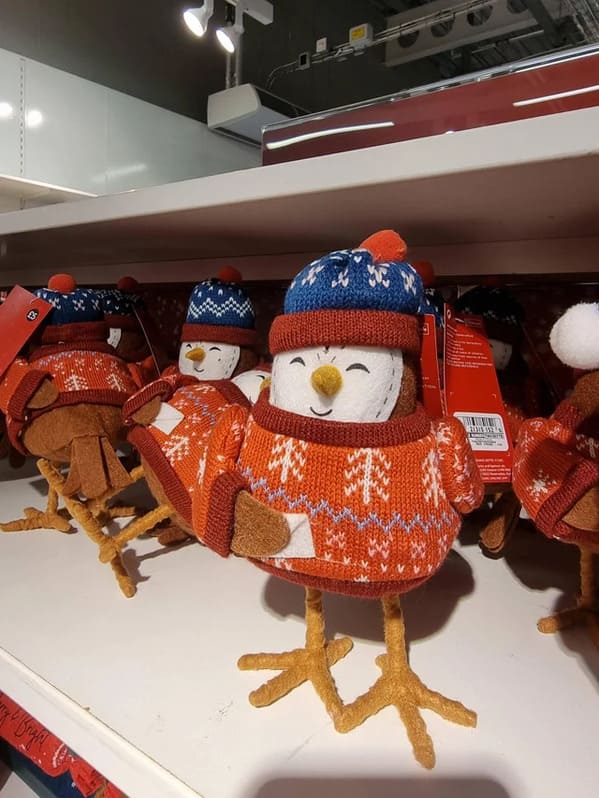 VylePyrateSteplocke
31. "Poor photoshop of a dog holding a candy cane"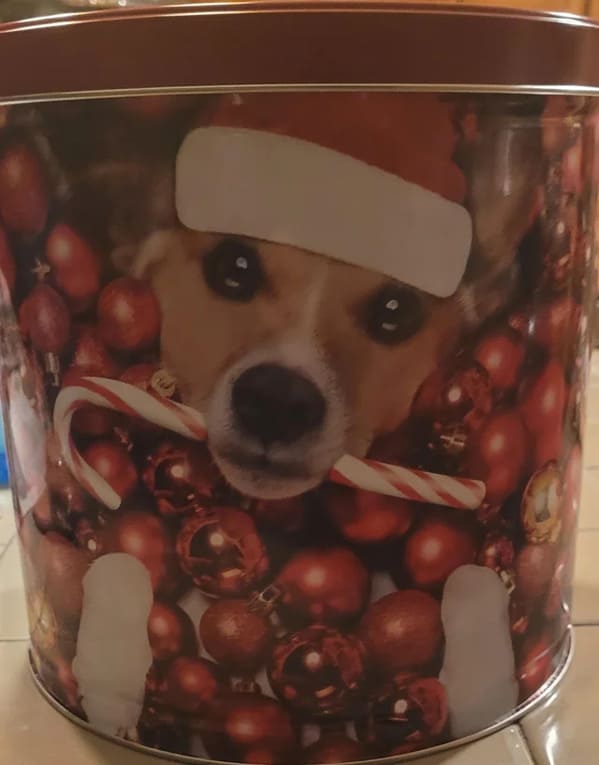 Lego_Guy_Productions
32. "Protective eyewear is only a simulation"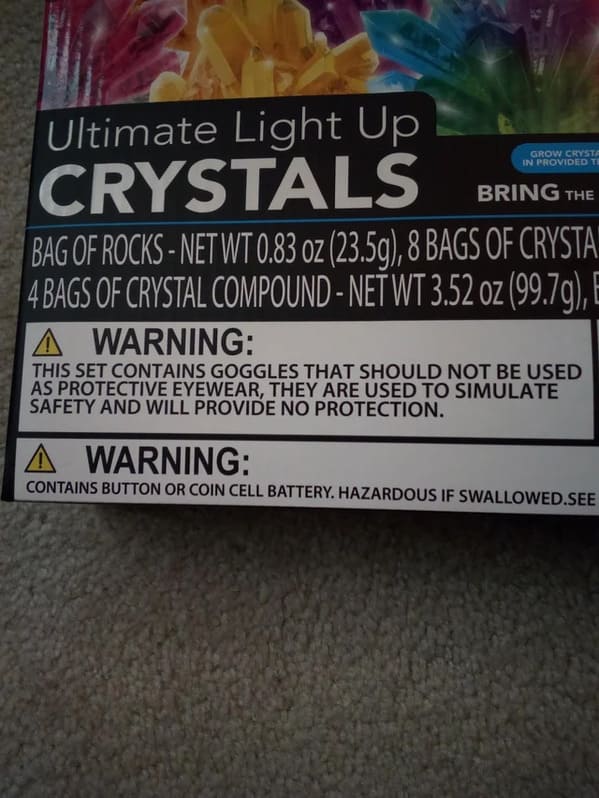 CraftCertain6717