I'm fortunate enough to have pretty chill parents but not everyone is as lucky as me. By the standards of my friends (and the people in this thread) all of the things my parents did to try and be "strict" were pretty milquetoast.
I had my driver's license before I had a cell phone. I could go wherever I wanted as long as I couldn't communicate with them. That was my version of coming home before the street lights came on.
In a new subreddit called, appropriately, "Insane Parents," kids are calling out their moms and dads for less than, umm, "acceptable behavior."
Some are kinda funny, some are kinda sad, but yea, I think all qualify as "insane" to a degree:
1. "My Mother-in-Law gave us all COVID. Tested positive and never told us."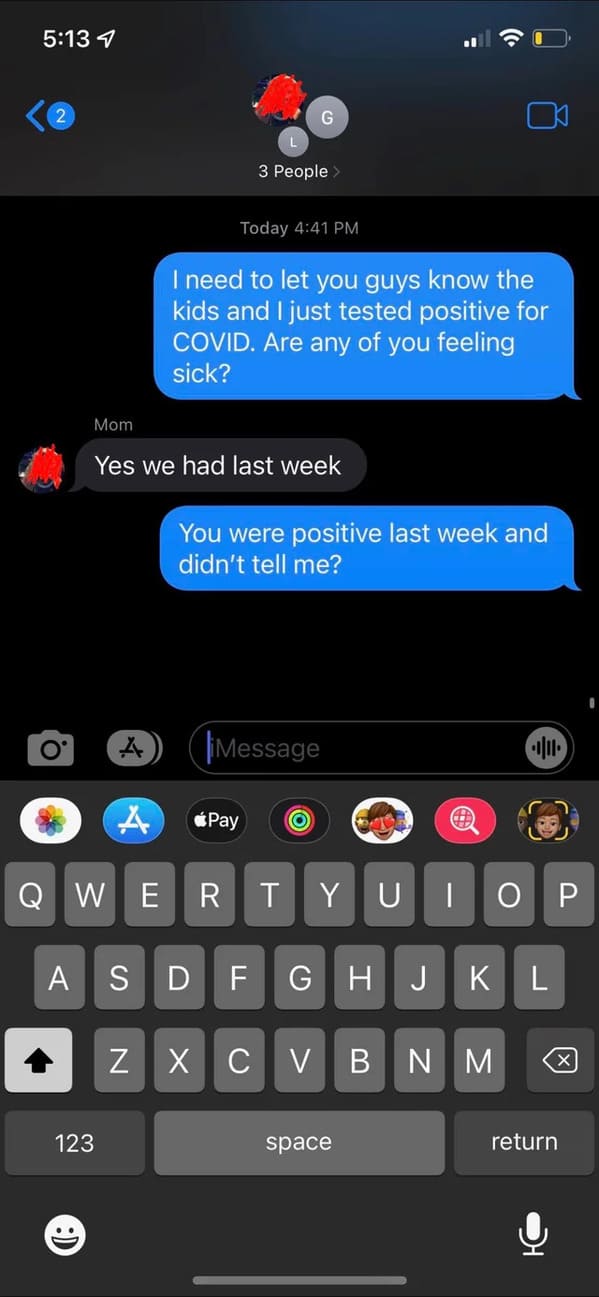 via reddit
2. "So I moved out of my mom's house two years ago. This just happened."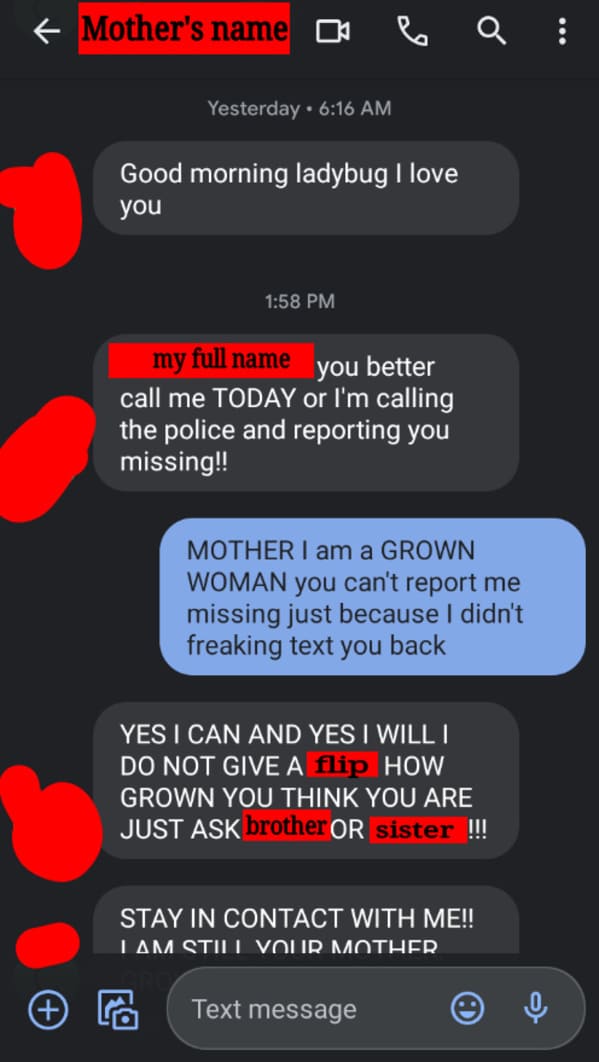 via reddit
3. "had half day at school, decided to go out with friends. asked dad for permission to go out he said yes but didn't tell stepmom, she texted me pissed and demanding I come home now even though I had permission to go"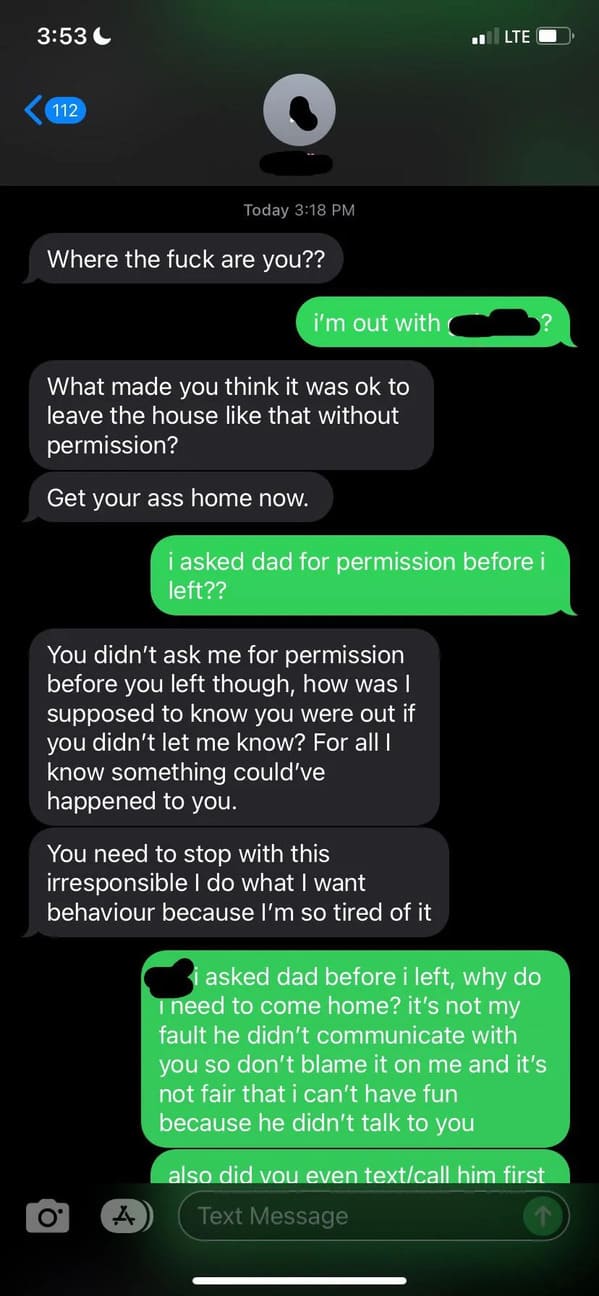 via reddit
4. "Two years ago I went NC because she threatened to kill my dog in various cruel ways. I hope the Easter bunny stays away."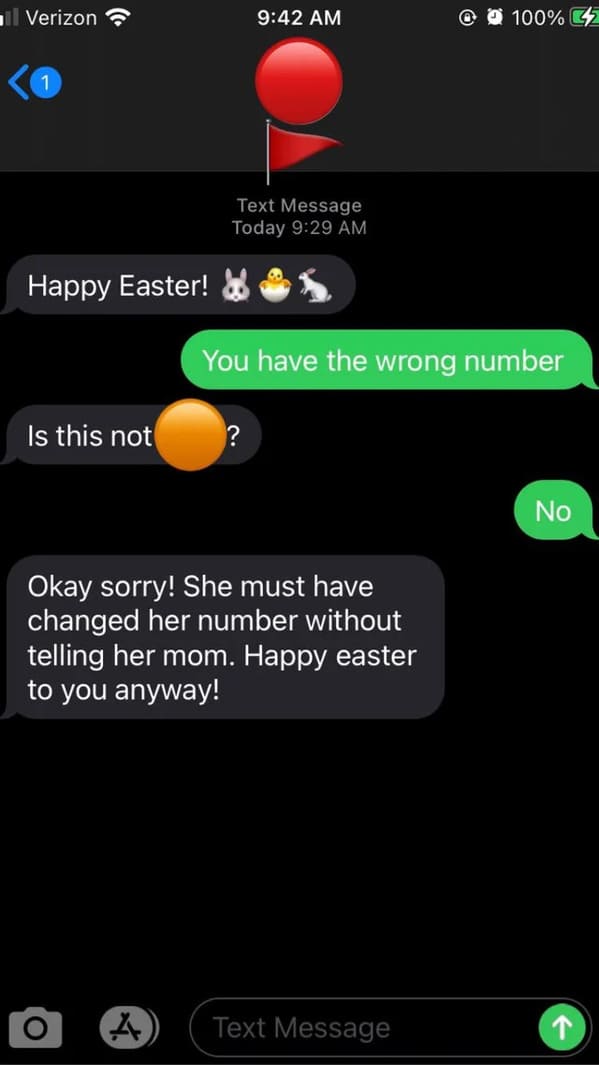 via reddit
5. "And boomers wonder why their kids don't like them"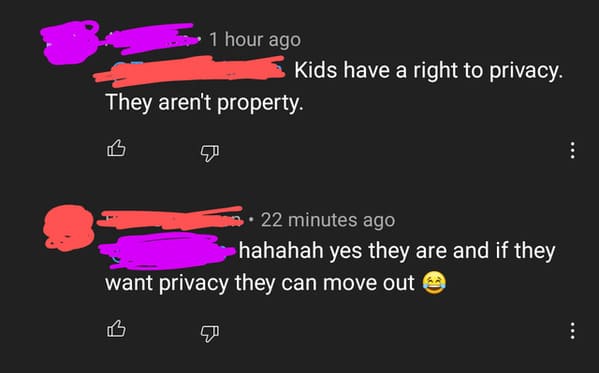 via reddit
6. "Can you think of anything from your childhood that may have caused your eating disorder?"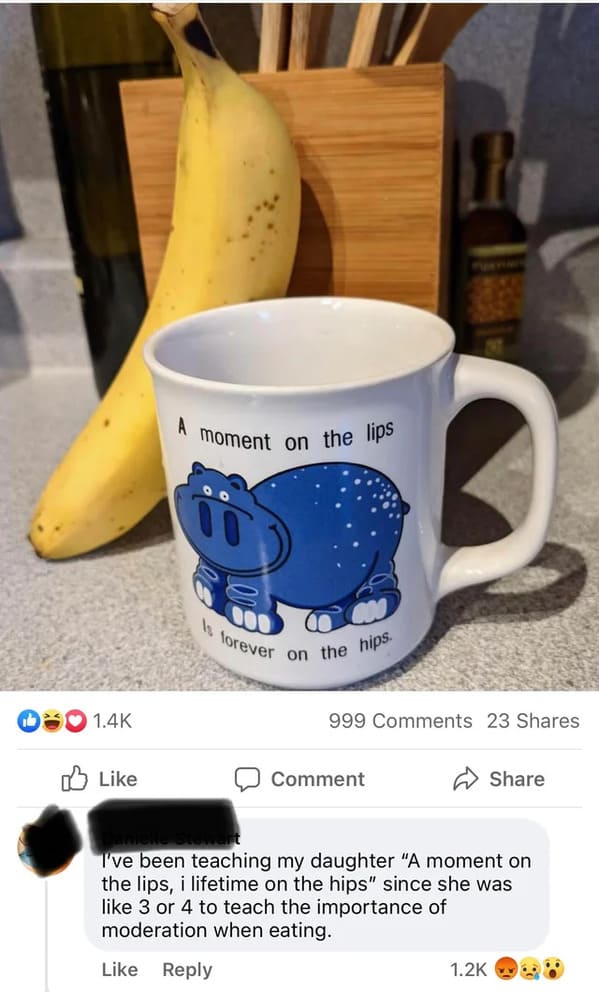 via reddit
7. "How dare you try to expand my son's horizons and teach him another language!"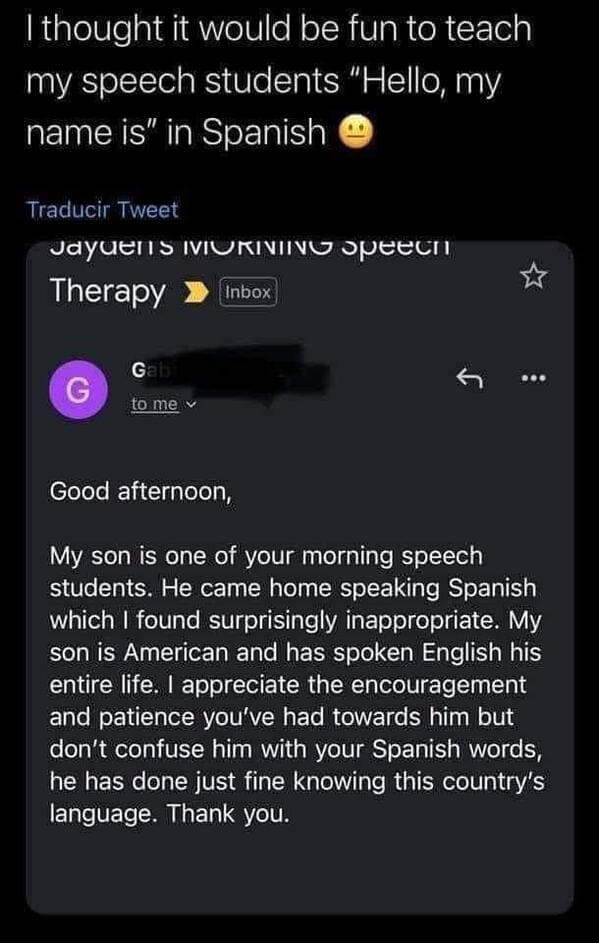 via reddit
8. "How my mom talks to me when i get paid"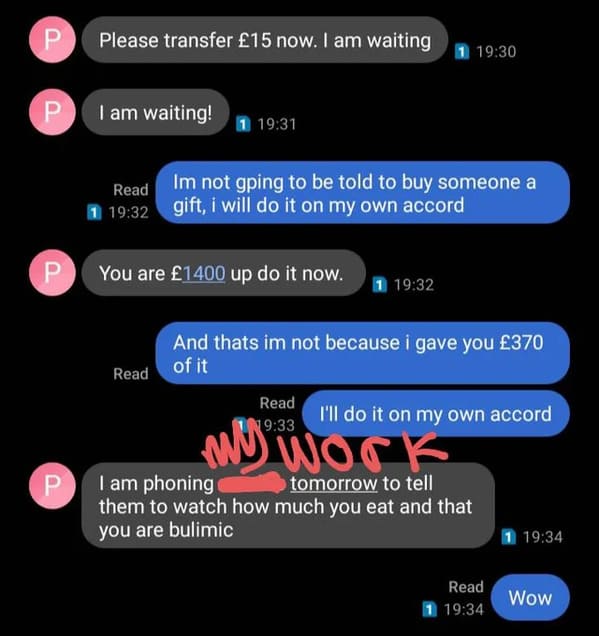 via reddit
9. "How dare I get the covid vax"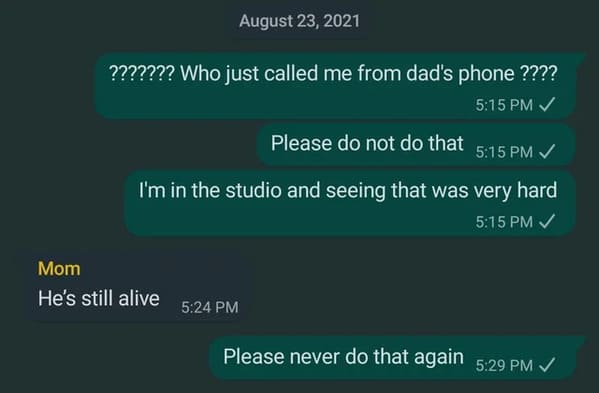 via reddit
10. "Was told to post this here. Mom offering her kid up for free labor. Thankfully the poster had a little more common sense!"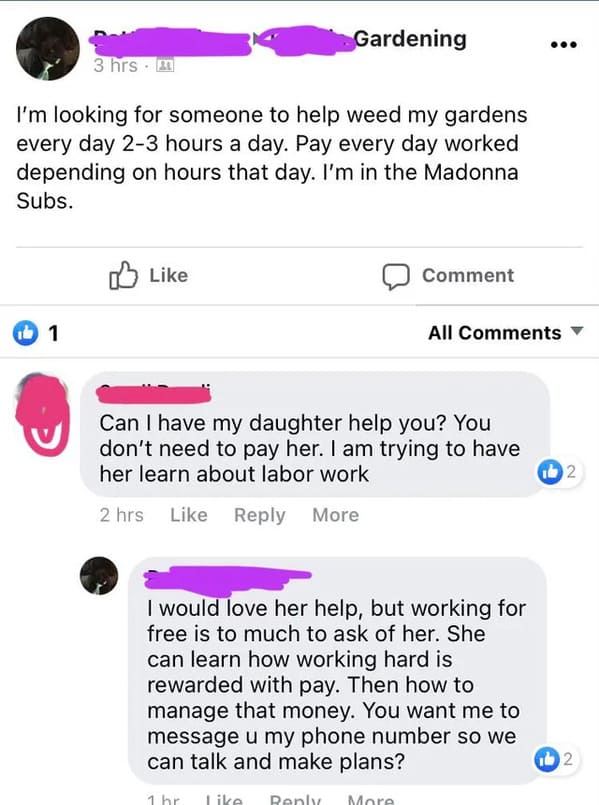 via reddit
11. "Parents buy our daughter a mini horse when they're borrowing our car everyday to get to work."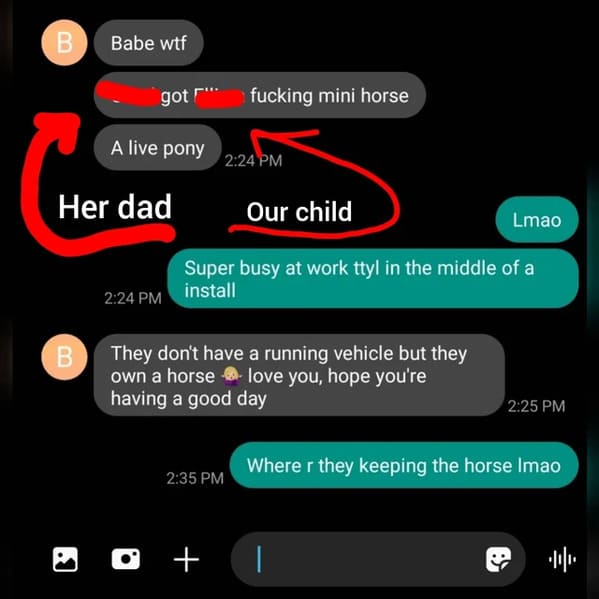 via reddit
12. "My 13 y/o sister lives with my mom, who is a religious nut. I mentioned buying her animal crossing so we could play together a few weeks ago. Just got this from my dad smh"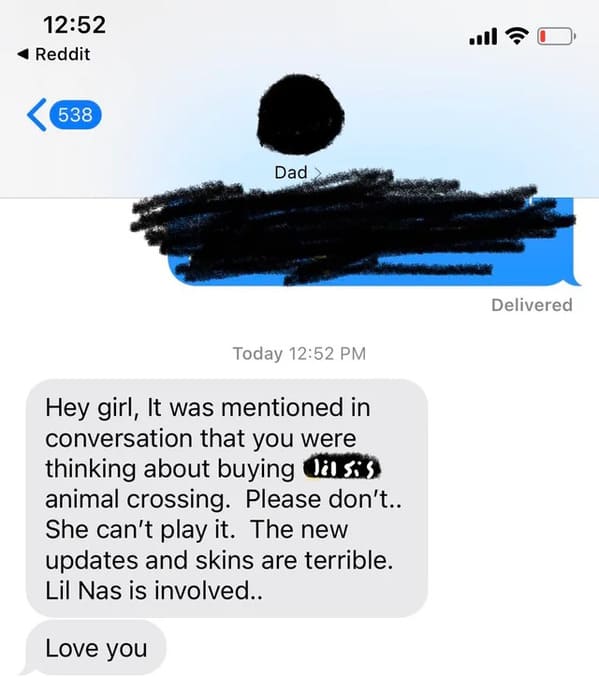 via reddit
13. "My child doesn't deserve to contact anyone but me, can't wait until they don't have anyone to crash couches with when I kick em out"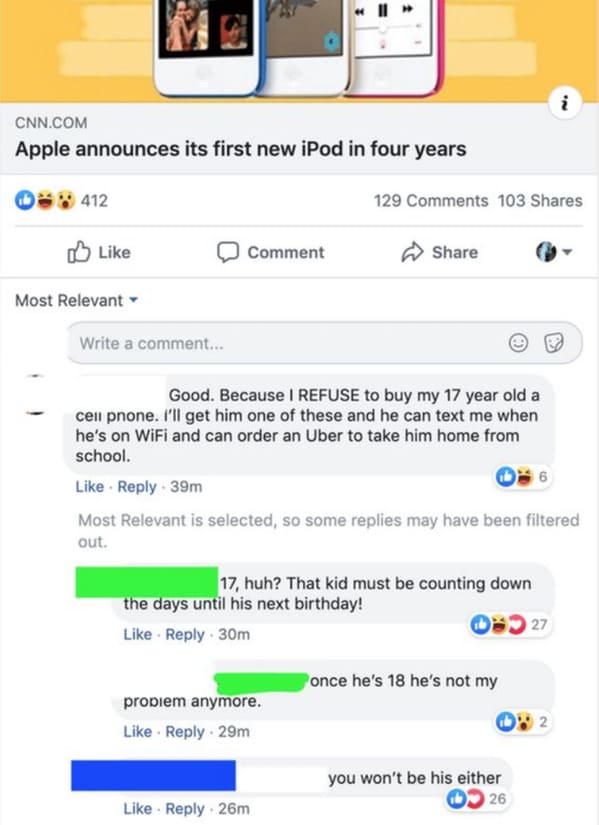 via reddit
14. "I don't even know where to start"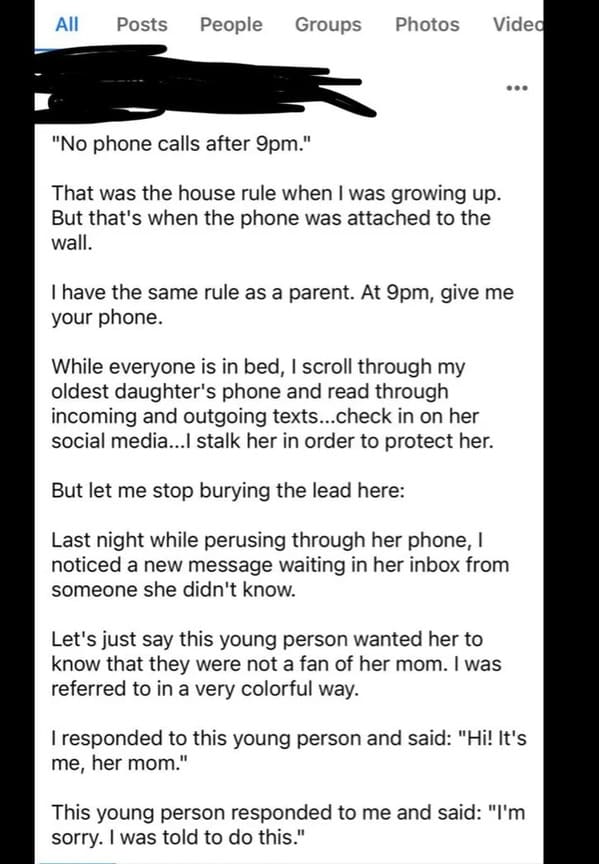 via reddit
15. "This was right after I moved out, the reason I didn't answer right away? I was taking a nap…"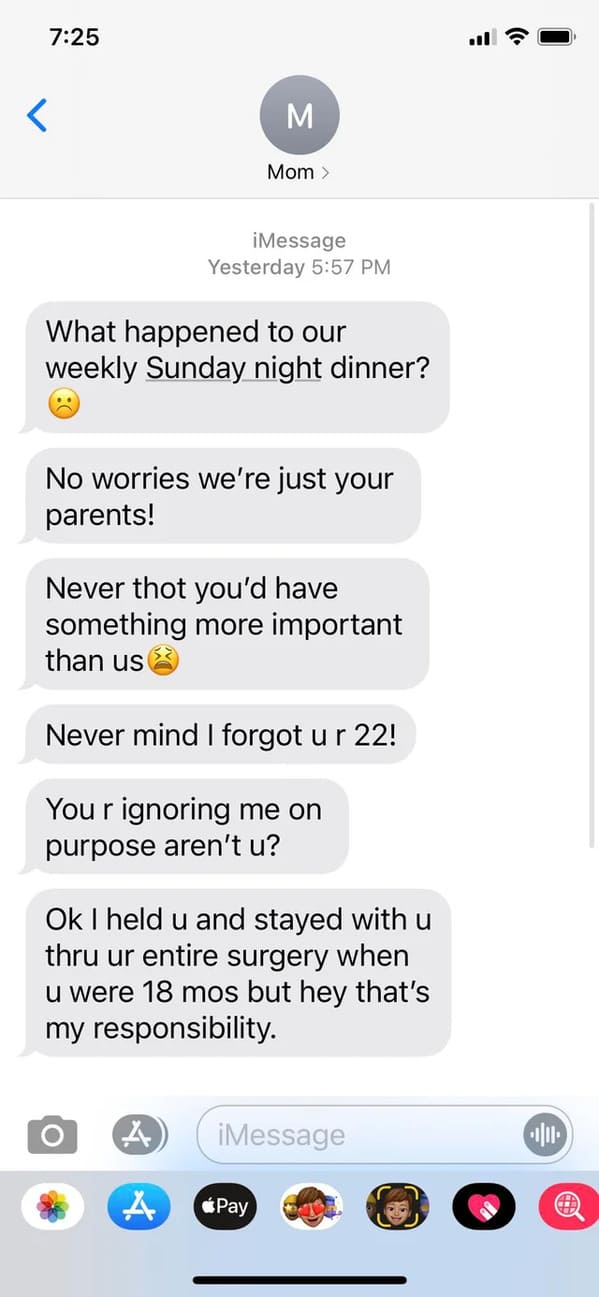 via reddit
16. "Happened a while ago at a friends party my mum never asked if she was ok"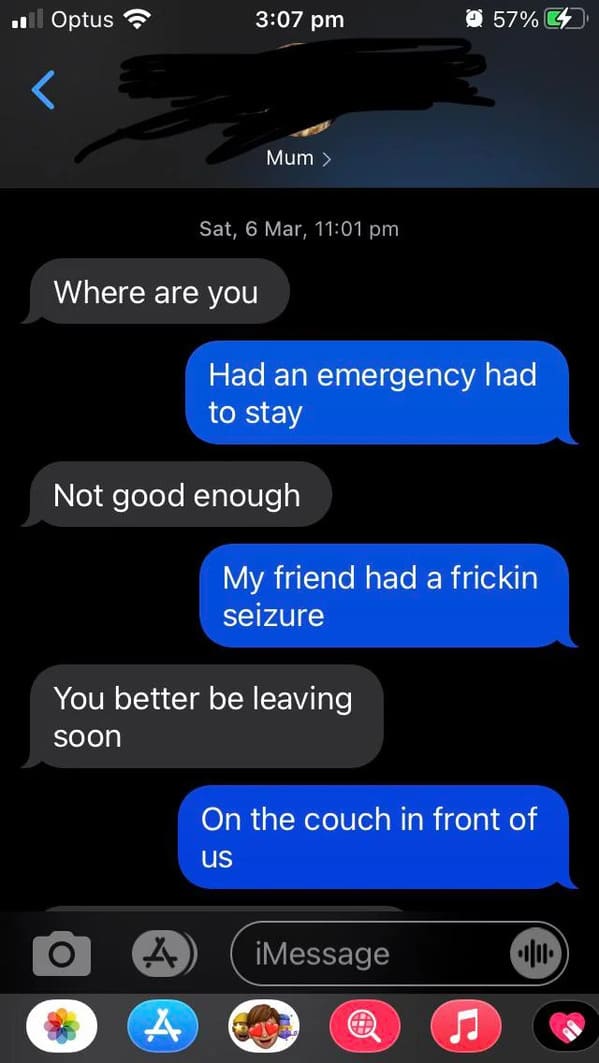 via reddit
17. "Assuming her daughter will 'Thank her when she's older'… completely insane"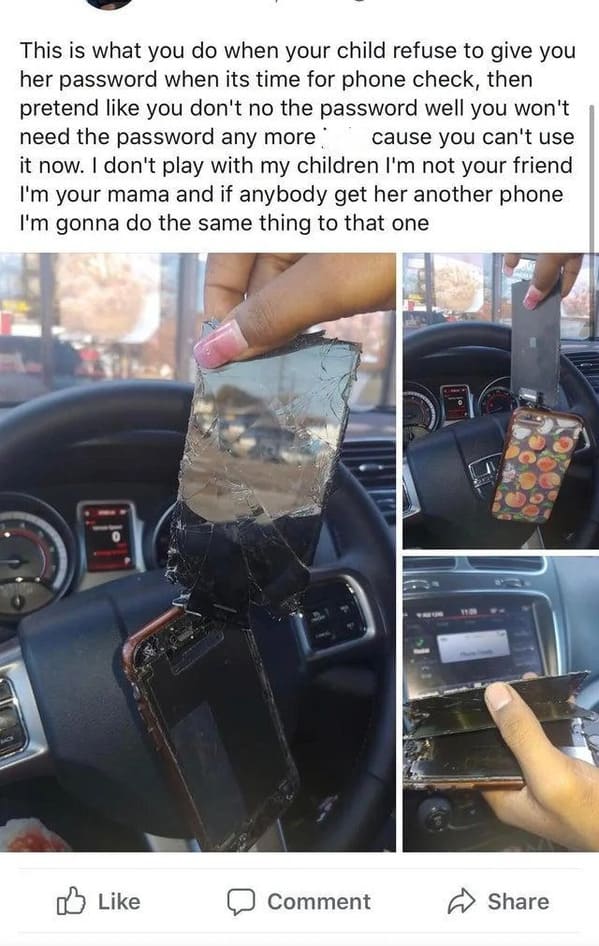 via reddit
18. "Idk if this counts as insane, but still an invasion of privacy (for context I hand my phone in to my mum at 8:30 and that is why she had it)"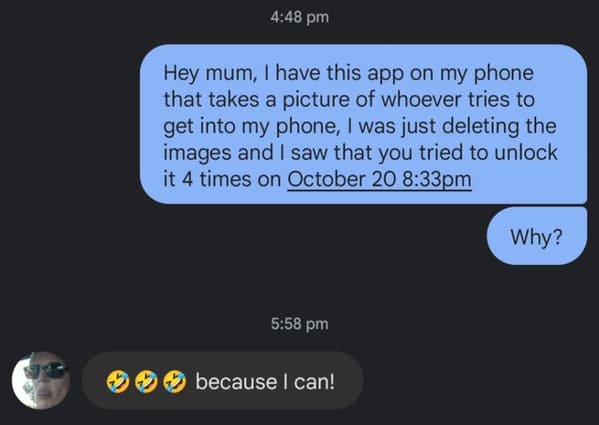 via reddit
19. "I've been made to believe 2 different people were my father now, but neither of them are. I asked my mom who else was a possibility. I'm 32 and would just like to know."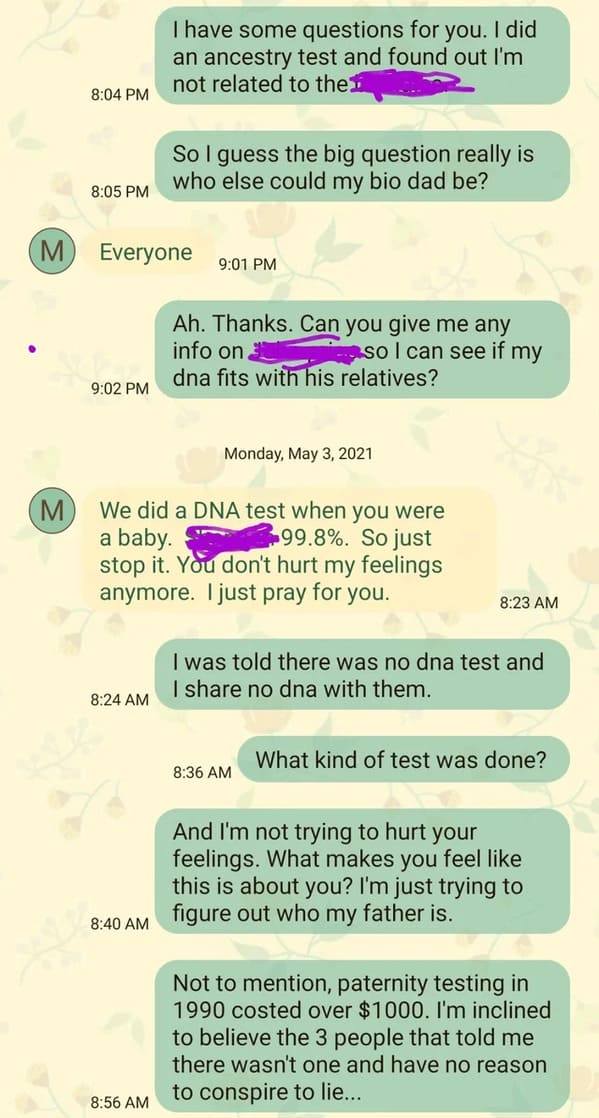 via reddit
20. "Insane mom thinks it's funny to give away her daughter's toys without even letting her know beforehand."

via reddit
21. "My mam overheard us asking my dad's partner of 8 years for advice on a Father's Day gift and stormed out – we then received this text. She forgets that she cheated on him and walked out on us in the first place"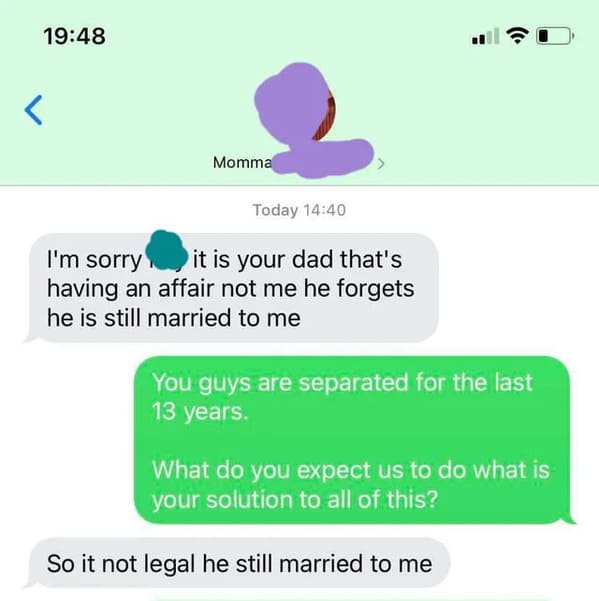 via reddit
22. "My mom's response to me asking her for privacy"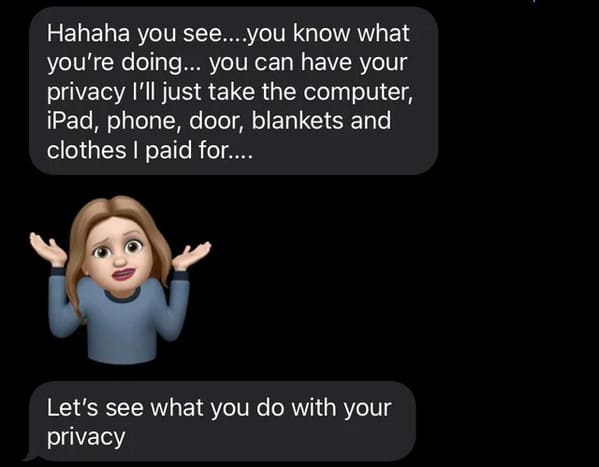 via reddit
23. "my 'mother' when I commented facts on her anti-vax posts"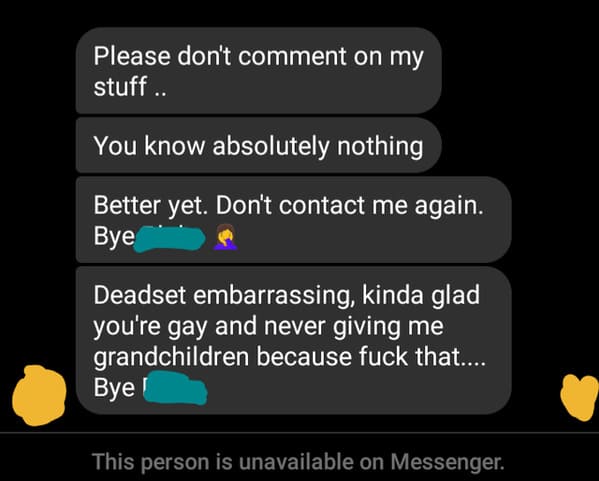 via reddit
24. "My (F 21) dad only contacts me when he wants something. This is what he messaged me out of the blue with while I was crying at work."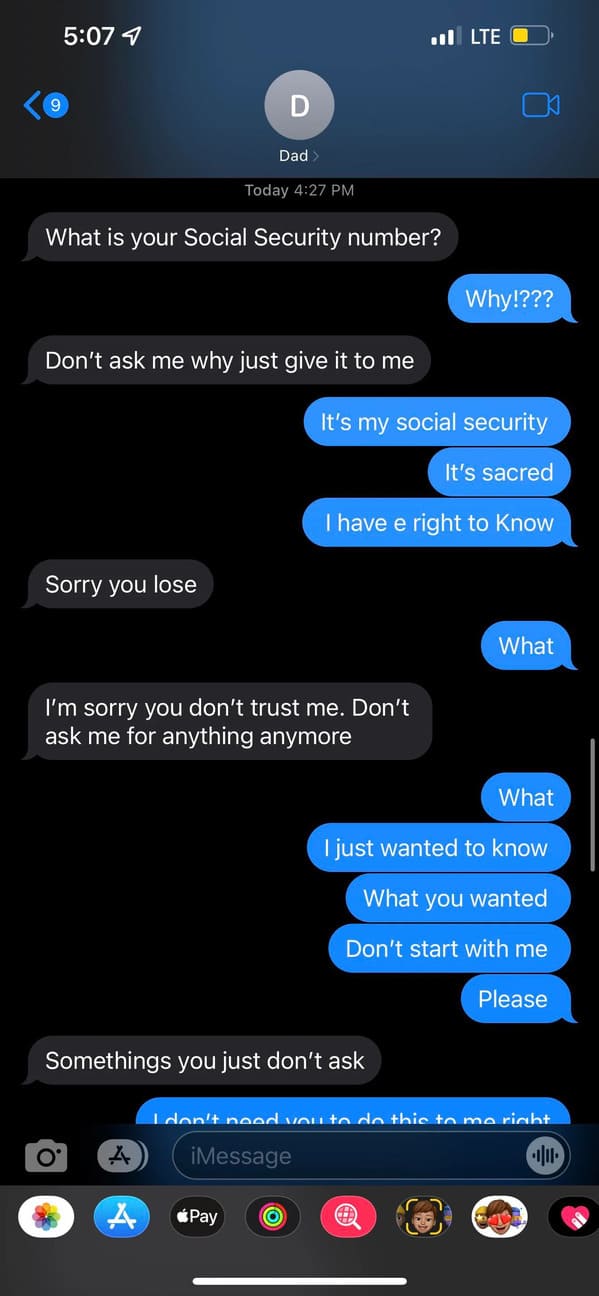 via reddit
25.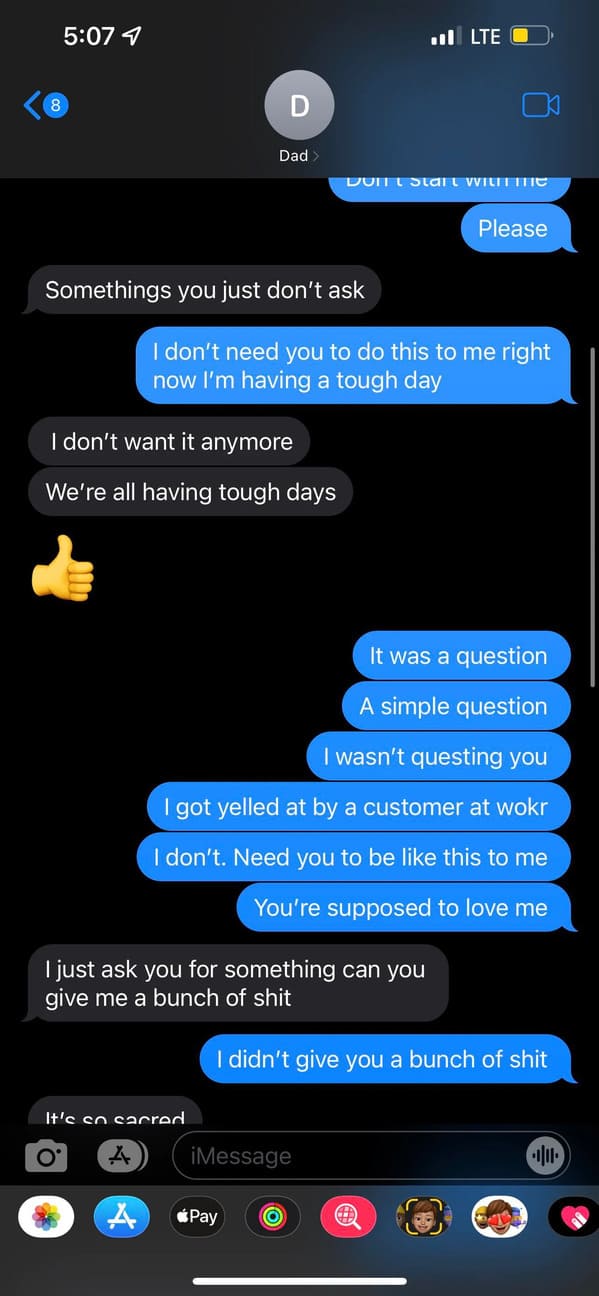 via reddit
26.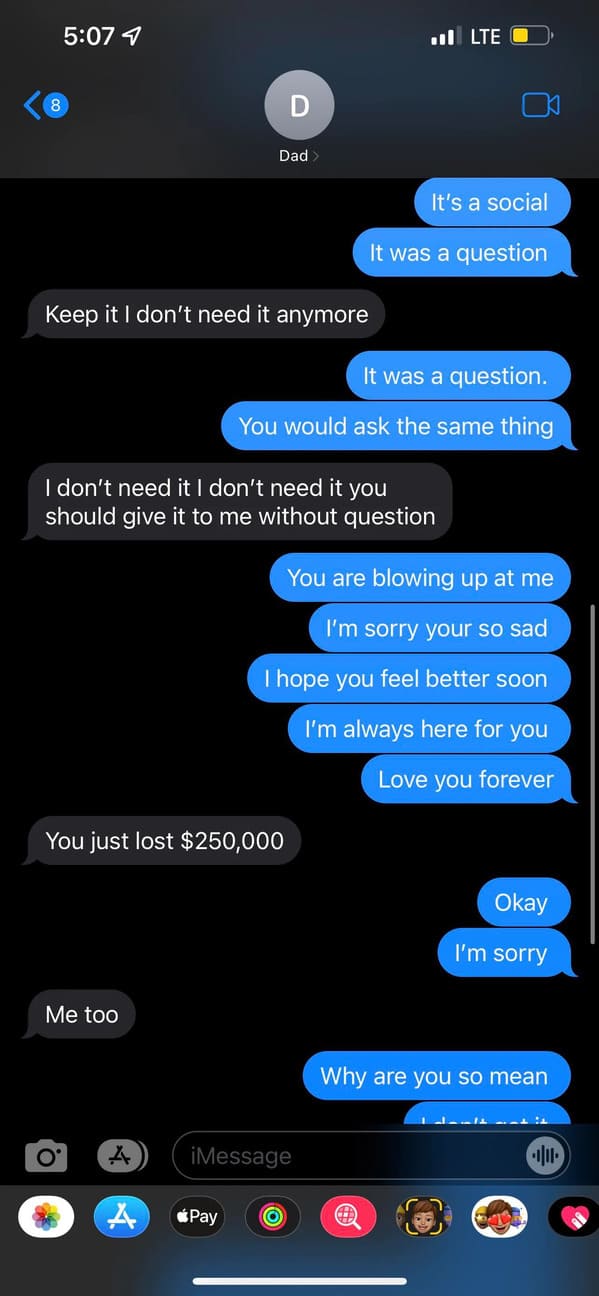 via reddit
27. "My dad always insults my appearance in pictures so I deleted his comments. A man child."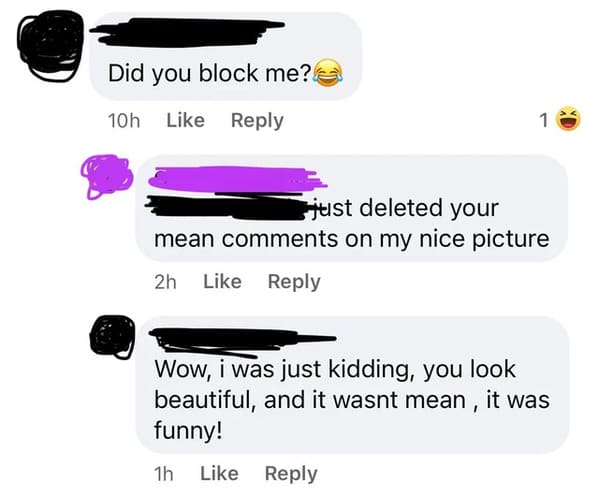 via reddit
28. "Burn it all down!"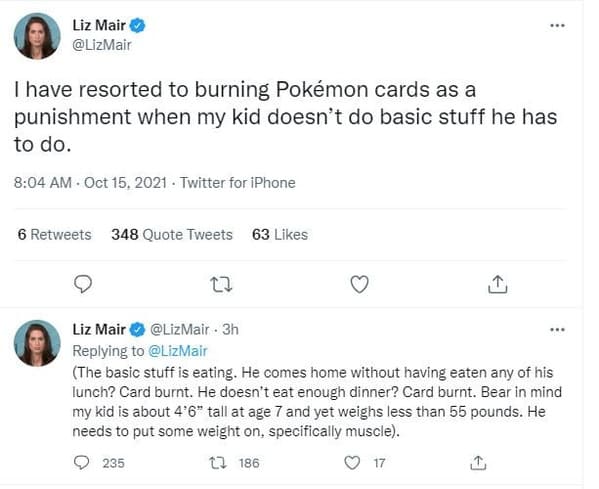 via reddit
29. "I came home from work after a long day of dealing with idiots and went straight into the shower. I got this message while I was in the shower."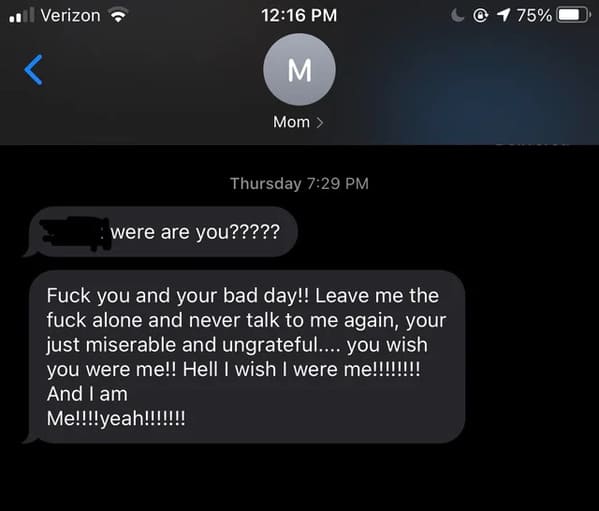 via reddit
30. "my sister got sent this by our abusive father for saying she might not be able to visit him"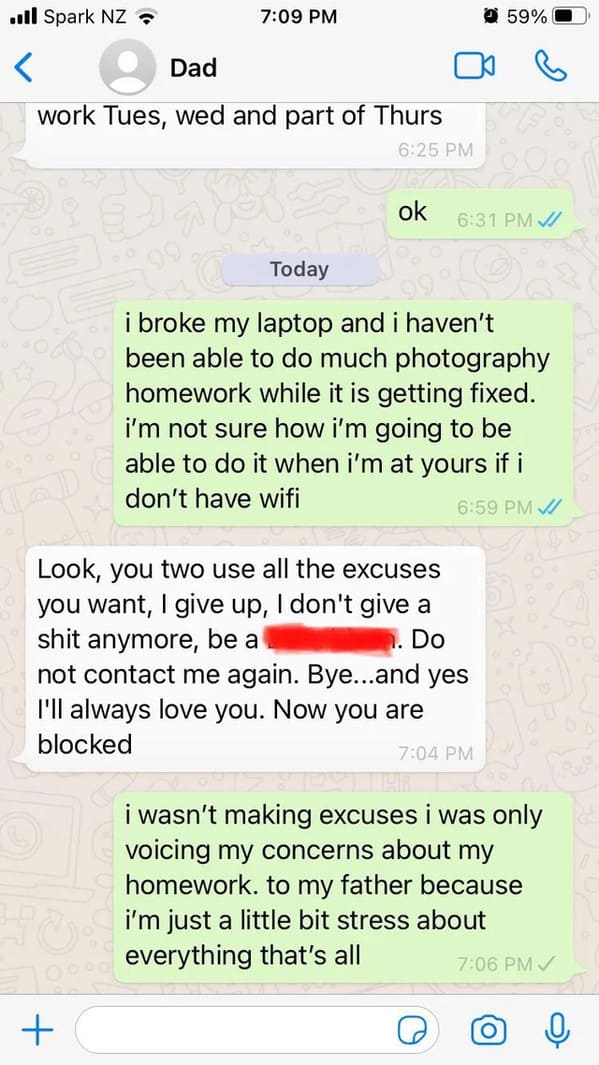 via reddit
h/t: r/insaneparents