I haven't seen the movie 101 Dalmations in years, so I was shocked to find out there is a sequel to the original book called The Starlight Barking. It has everything — magical flying dogs, an alien invasion, a team of dog assassins, the prospect of nuclear war. If Disney was smart, they'd put all of their efforts into making this a movie.
It's all broken down perfectly in this Twitter thread.
1.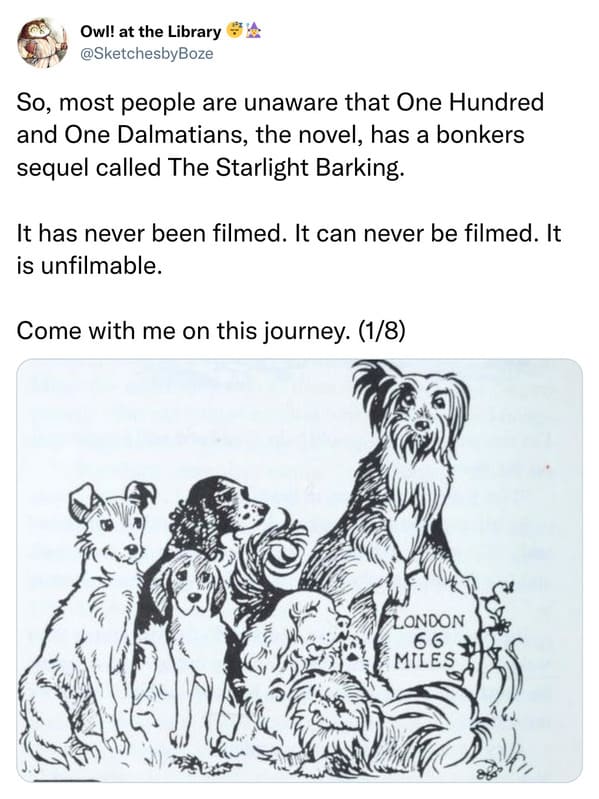 2.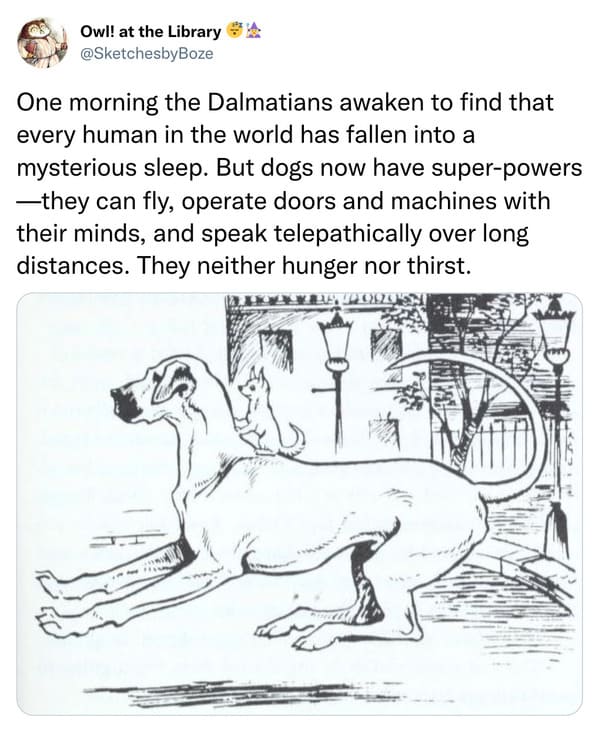 3.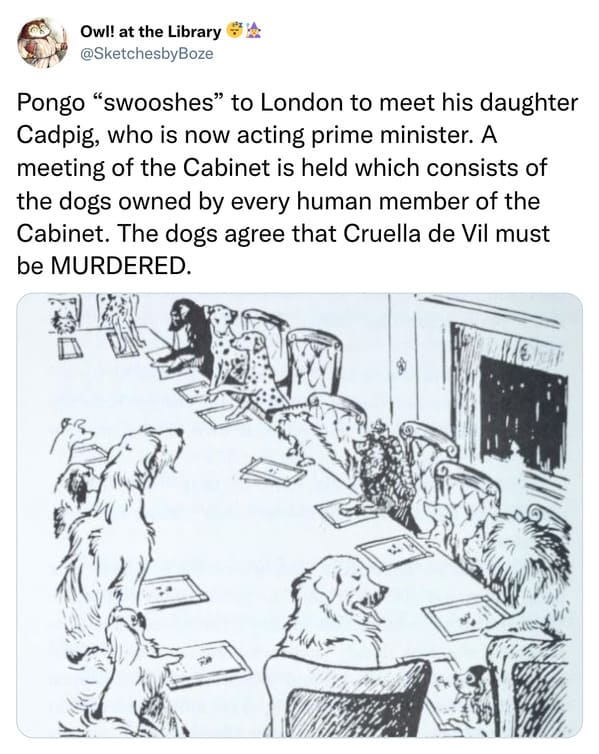 4.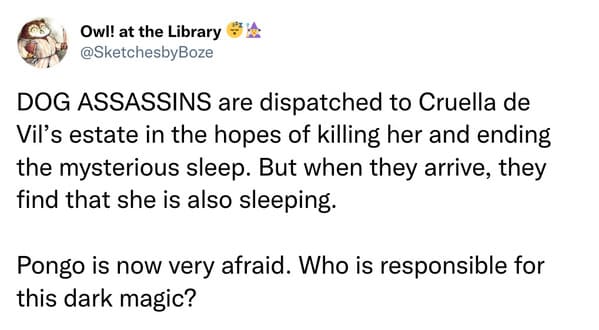 5.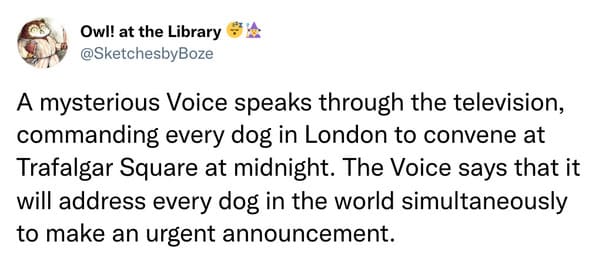 6.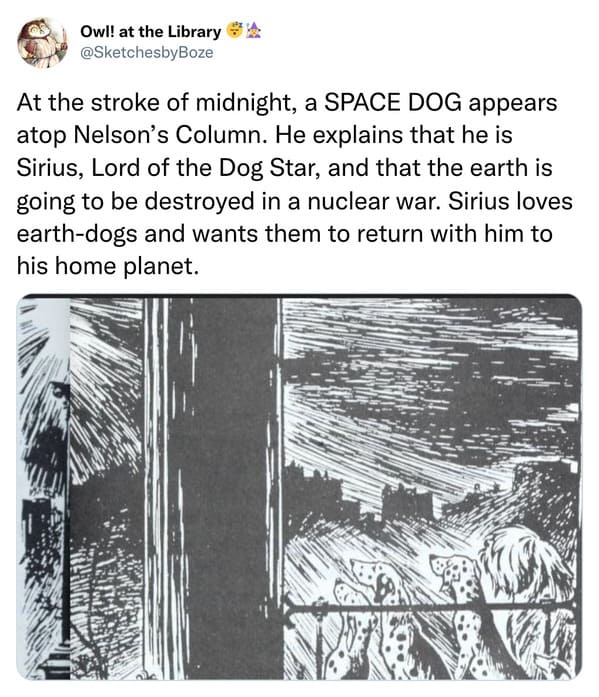 7.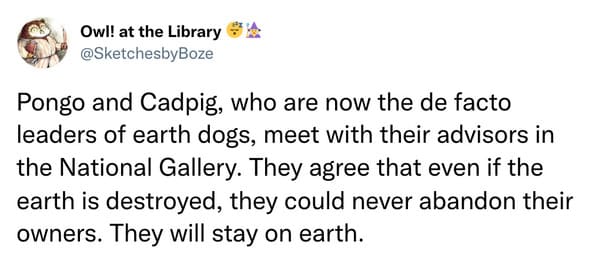 8.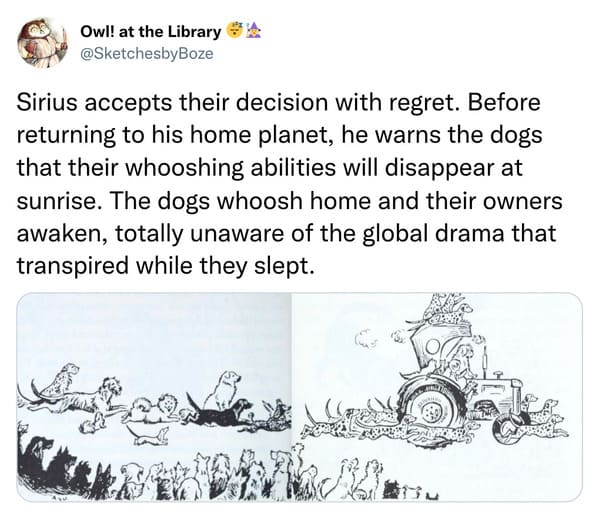 9.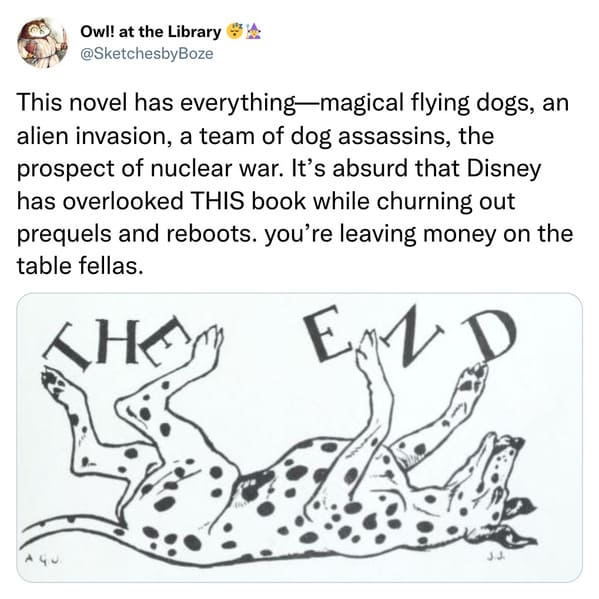 10. Some people remember the book and those who don't will be adding it to their reading list.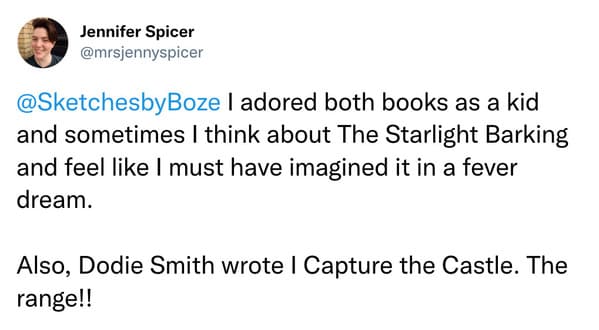 11.

12.

13.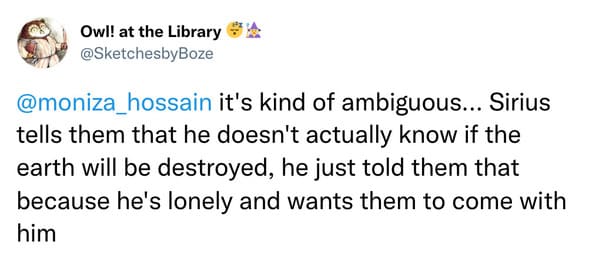 14.

15.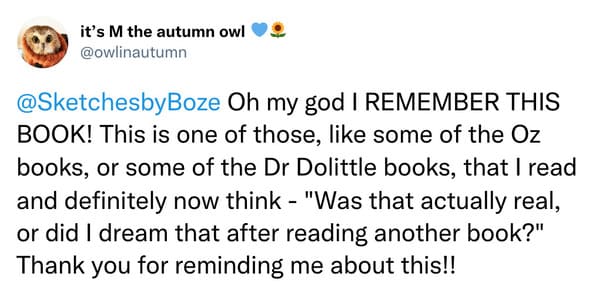 16.

17.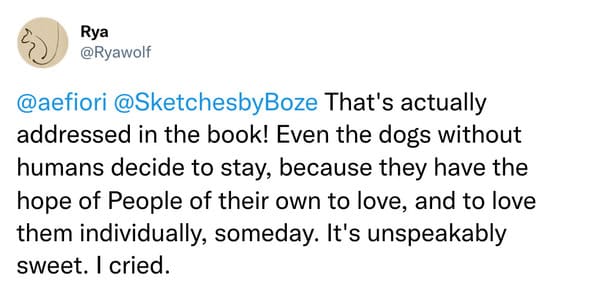 18.