Dogs give birth every day, but normally, you could predict what colors may show up based on the breed. A Nova Scotia couple never would've predicted what color a surprise puppy in the litter would be.
---
It's Not Every Day You See A Green Puppy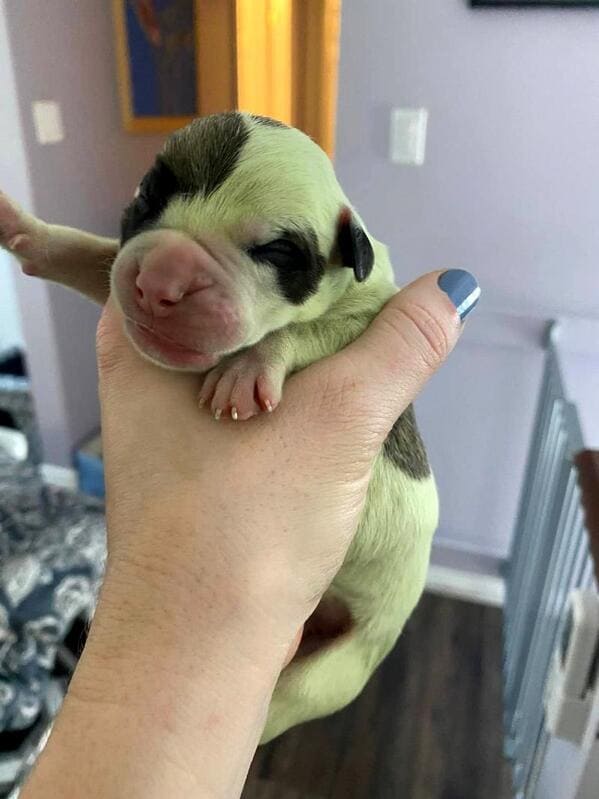 Even most veterinarians and dog breeders will never witness a dog giving birth to a puppy with bright green fur, but it's always possible.
A Couple From Nova Scotia, Canada Are The Latest Dog Owners To Be Surprised To Find A Green Puppy In Their Litter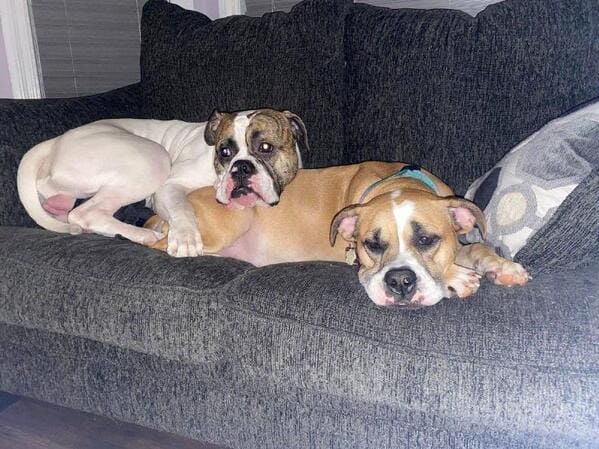 Trevor Mosher and Audra Rhys discovered that Freya, their 3-year-old valley bulldog, was pregnant.
They Took Freya In For An Ultrasound And Learned She Was Expecting 7 Puppies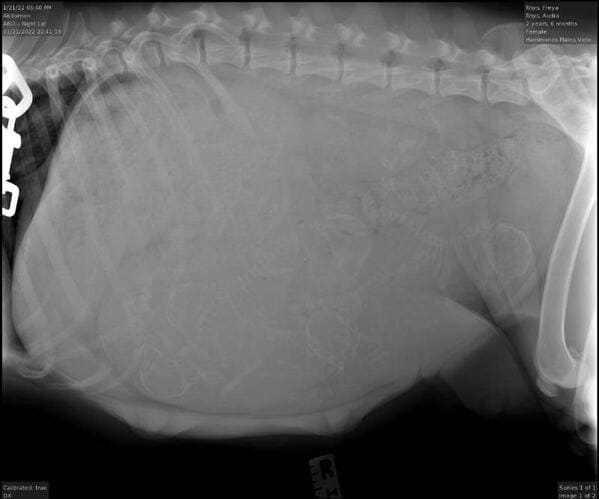 After Birthing 7 Puppies, Freya Began Going Into Labor Again Unexpectedly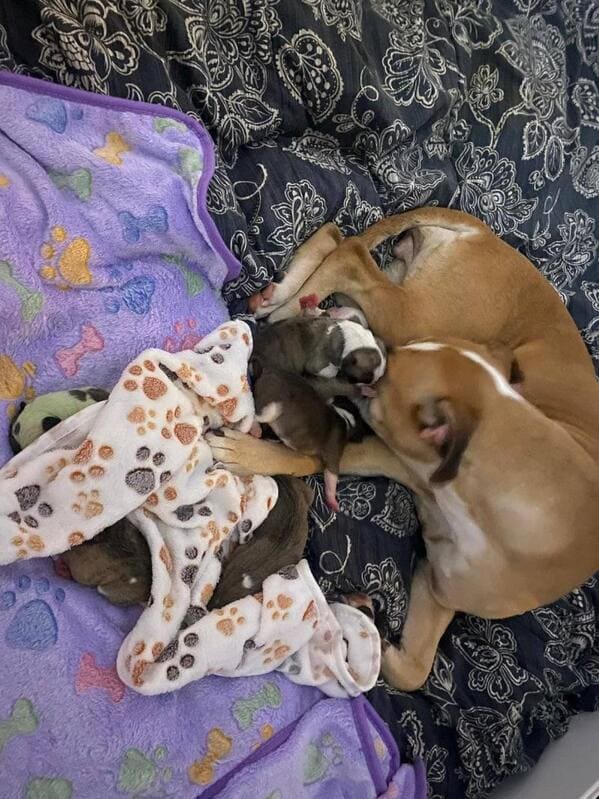 The surprise puppy was born in a black amniotic sac, much different than the translucent sac that the other seven puppies were born in.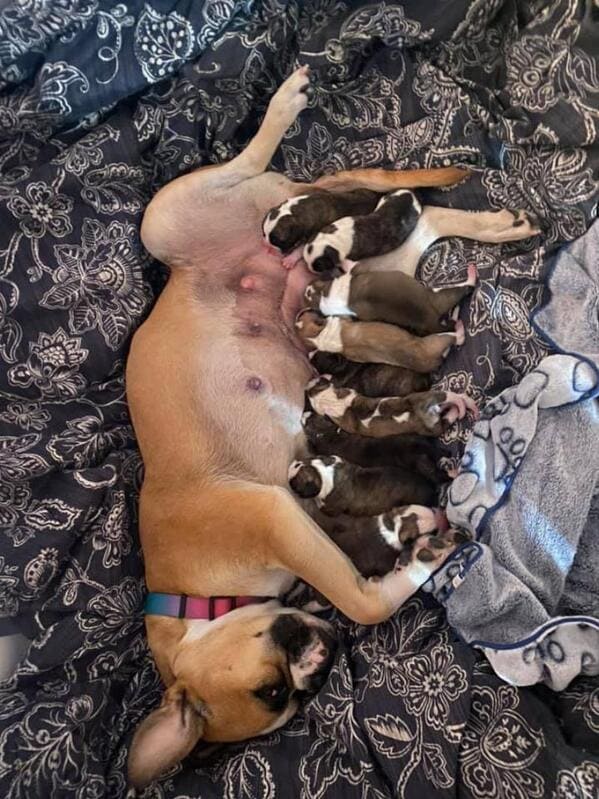 They Assumed This Wasn't Good, Then The Puppy Started Moving And Squeaking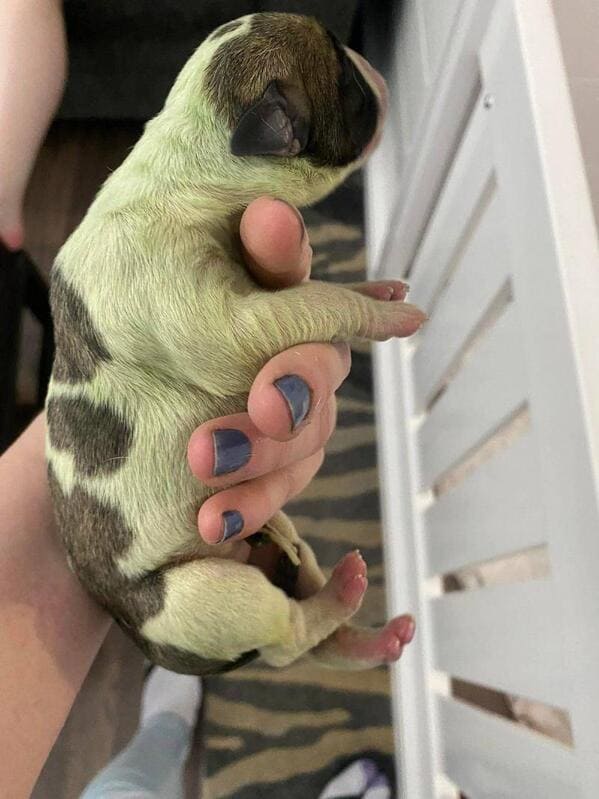 After Bathing The Puppy, It Became Clear That The Green Color Was Permanent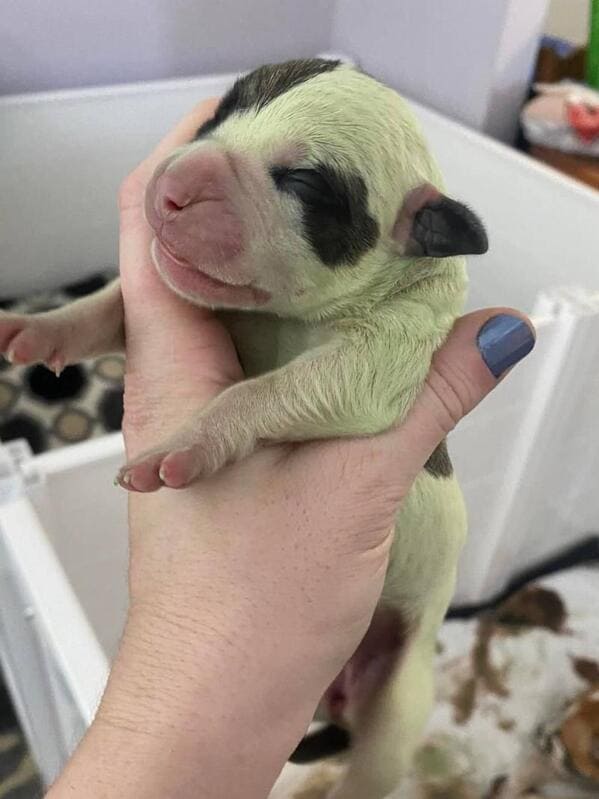 At First, This Was Concerning, Then, As Anyone Would Do, They Googled It And Found Out That It's Nothing To Be Worried About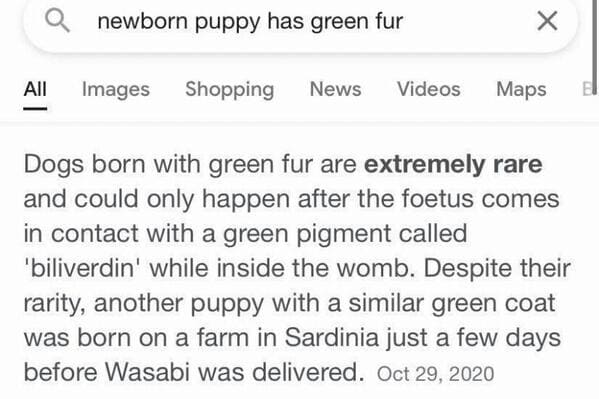 After Searching They Learned, The Green Fur Is Caused By Bile In The Uterus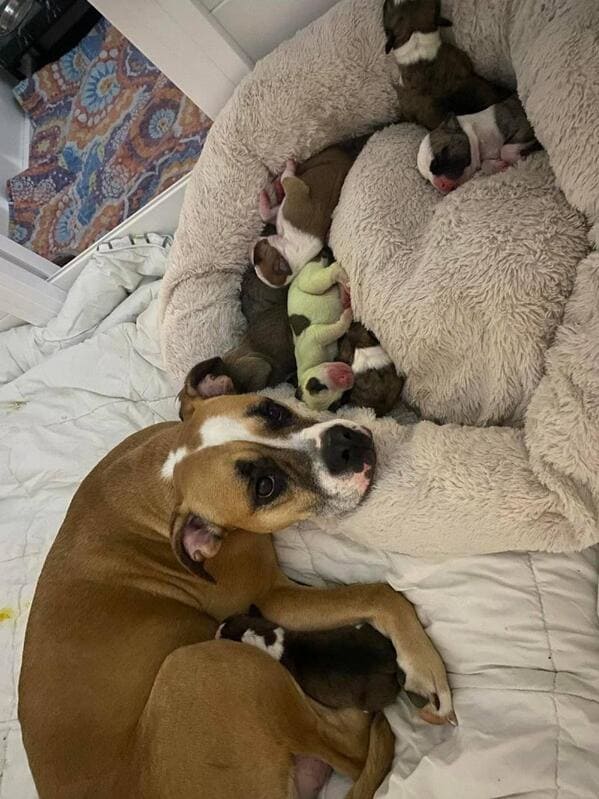 As The Puppy Ages, However, The Green Hue Will Begin To Fade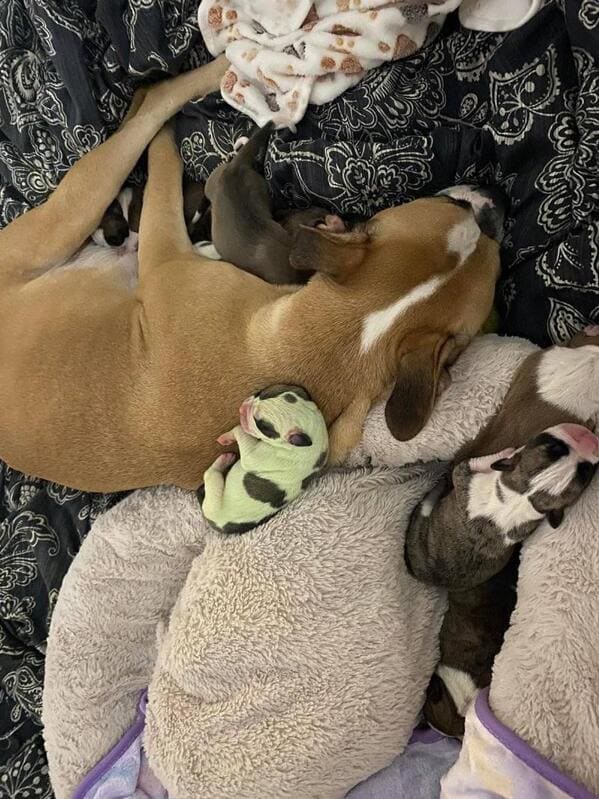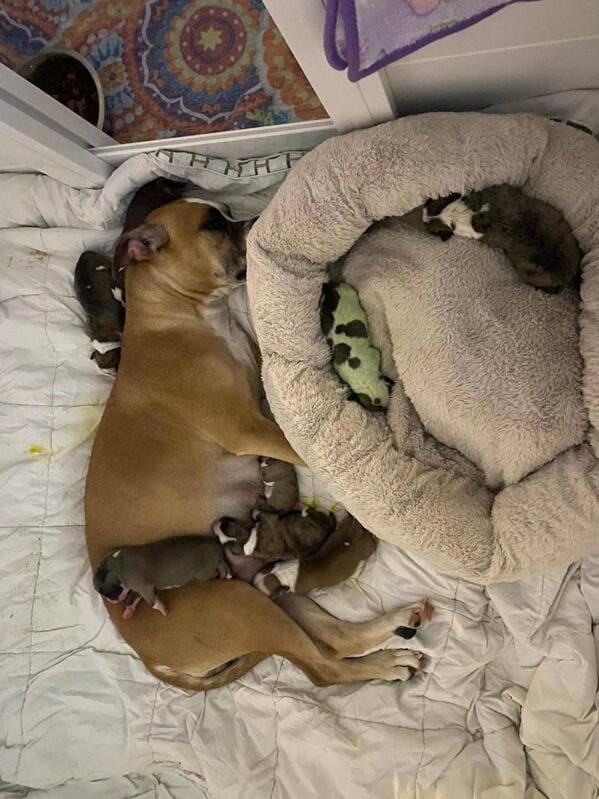 The Couple Feels Lucky To Witness Such A Rare Event And That The Puppy Is Healthy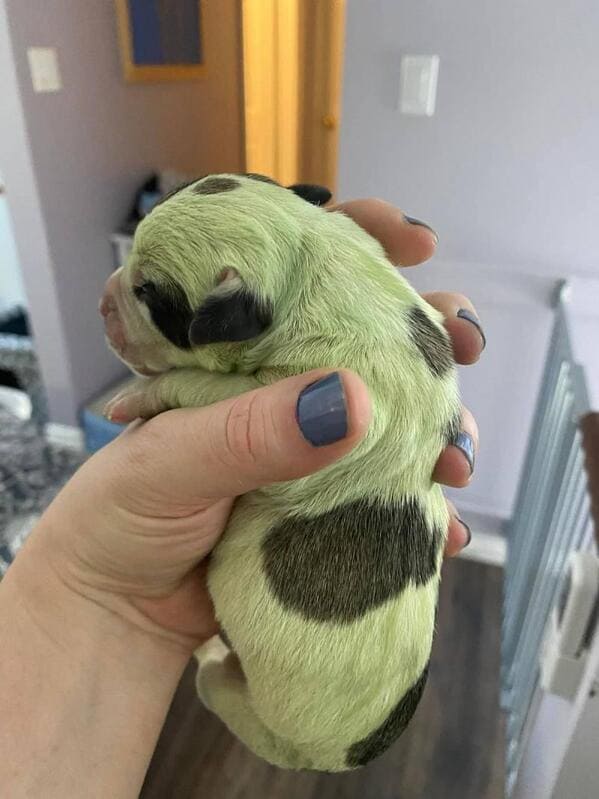 So, What Do You Name The Green Puppy? Well, They Turned To Facebook For Some Help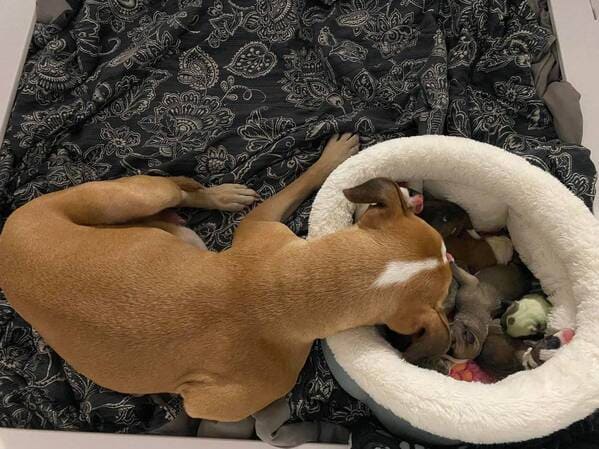 After Many Green Suggestions, The Couple Settled On…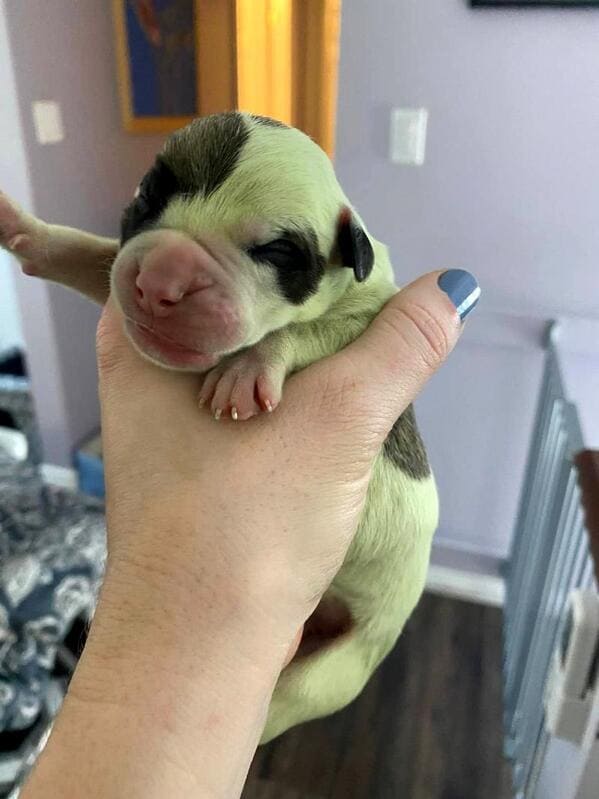 Fiona! Inspired By Princess Fiona From Shrek