One major reason I love my job is I work from home. I feel for people who have to go to an office or work with coworkers in person. Sometimes, they're the worst type of people.
Rude and entitled coworkers who don't know how to clean up after themselves or steal food from others make work-life 10 times worse than it has to be.
People are taking to the internet to air their grievances with awful coworkers, and here are some of the best examples.
1. "All Of My Coworkers Agreed To Dress Up As Smurfs For Halloween. I'm The Only One To Go Through With It"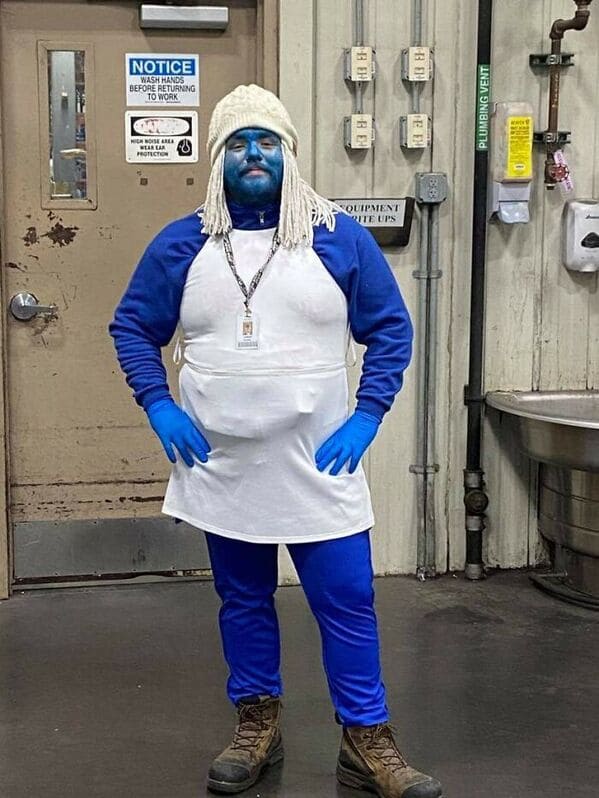 via reddit
2. "My Coworkers Have A Sick Sense Of Humor"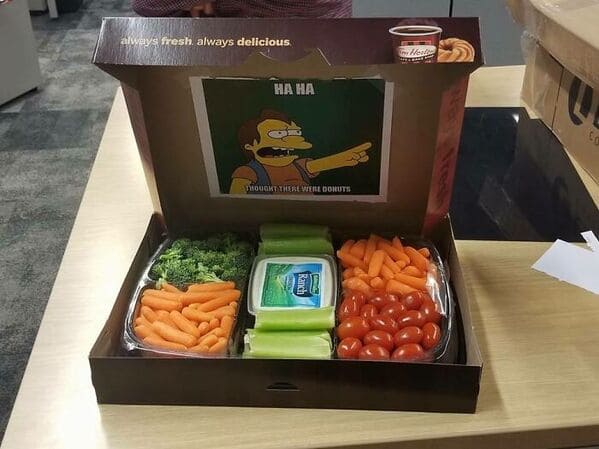 via reddit
3. "Yesterday This Guy Put Ghost Pepper Popcorn In Our Industrial Microwave At Work For Over 5 Minutes. The Office Was Filled With Black Smoke Burning People's Eyes"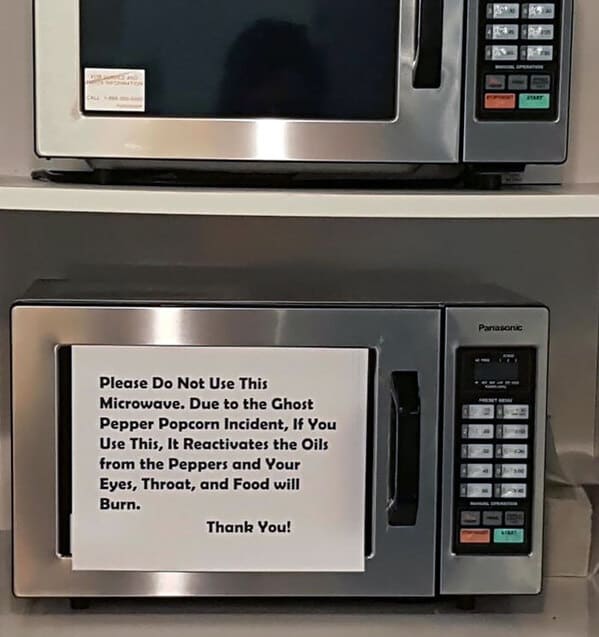 via reddit
4. "My Coworker Told Me That Everyone Dressed Up At My Office. Now I'm The Only Person Dressed Like Captain Kirk Amongst Khakis And Polo Shirts"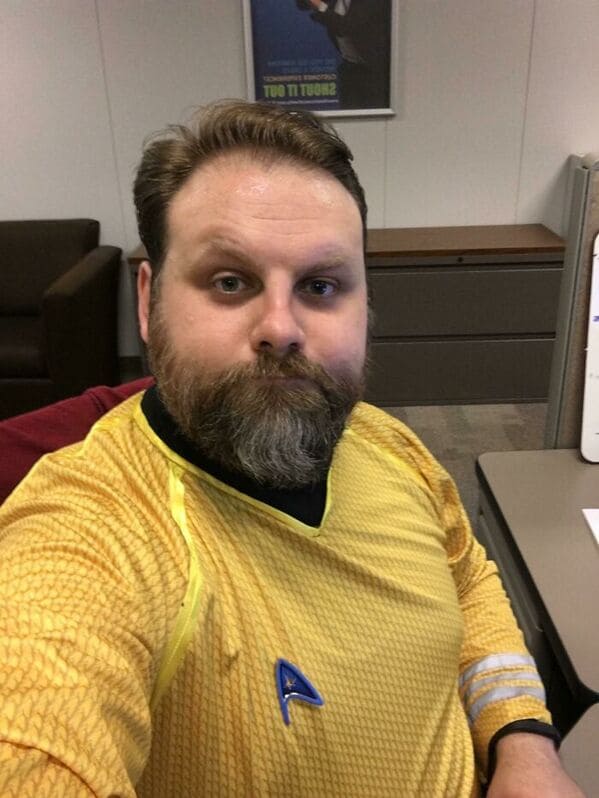 via reddit
5. "As A Practical Joke, Some Co-Workers Wrapped My Office In Foil. In The Process, My 30″ LCD Monitor Was Accidentally Turned On, And It Boiled Itself"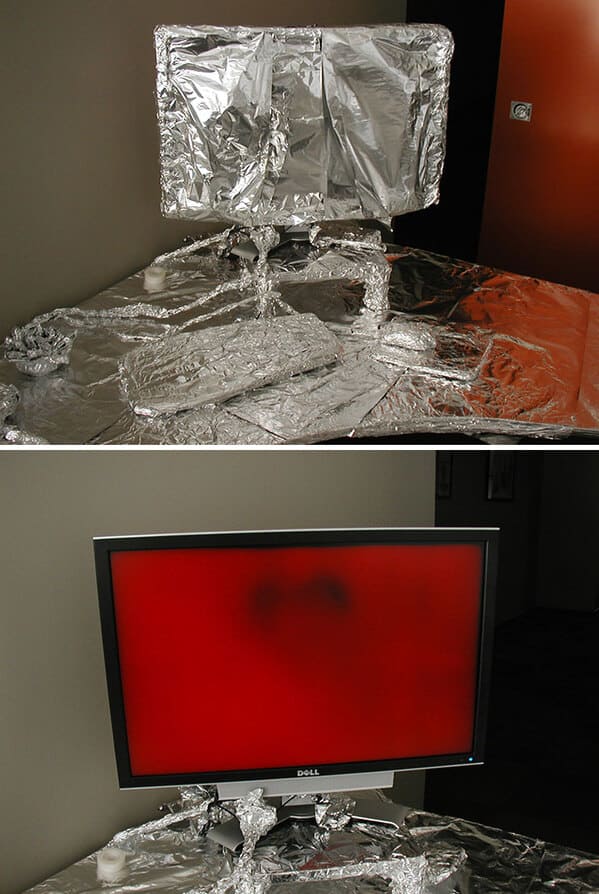 via reddit
6. "I Work At A Place Where At The End Of Shifts We Split The Tips Evenly Between The 2-3 People That Work"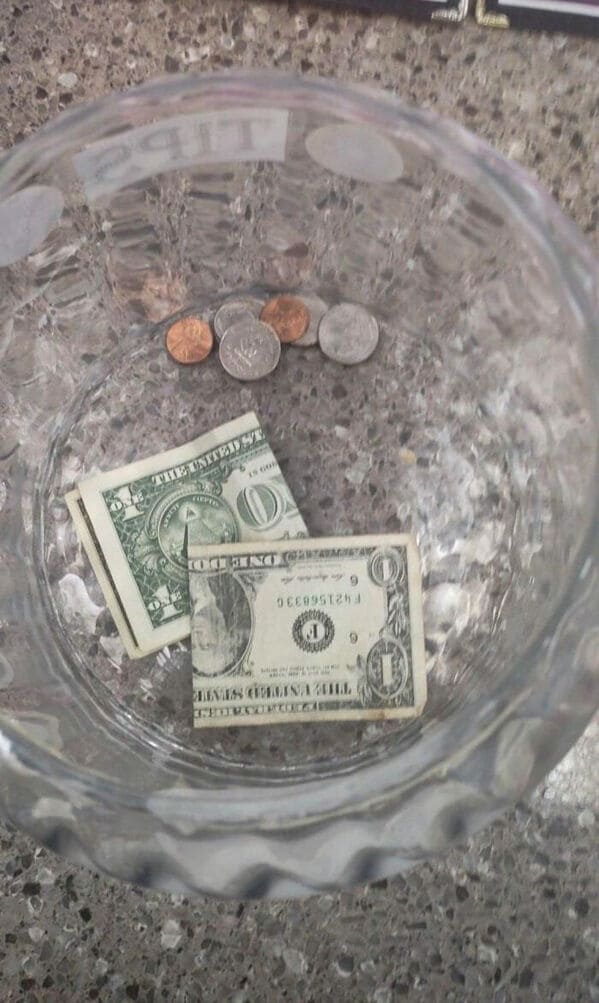 via reddit
7. "My Coworker Lied To My Boss That I Could Cover His Shift"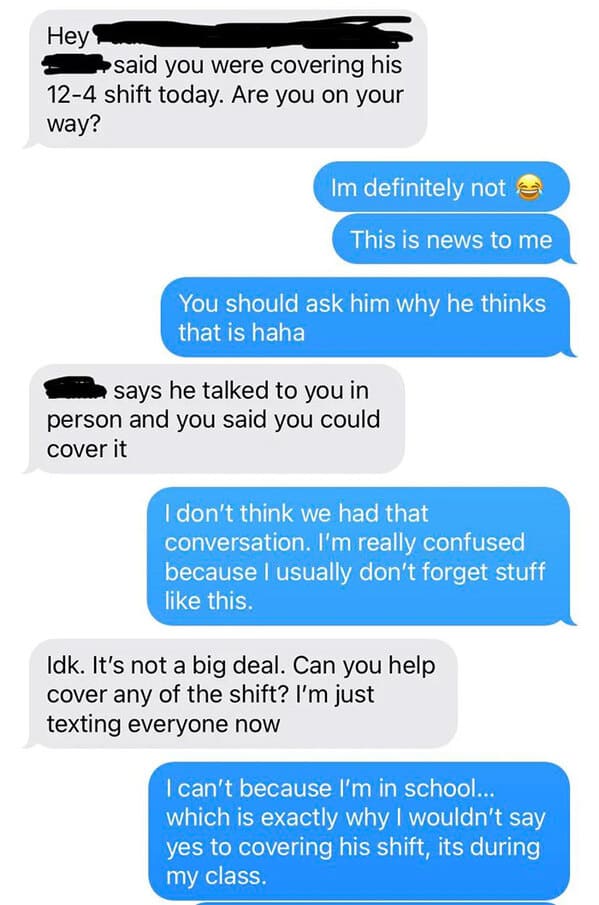 via reddit
8. "While Looking For A File In My Coworker's Drawer, I Found This. Thing"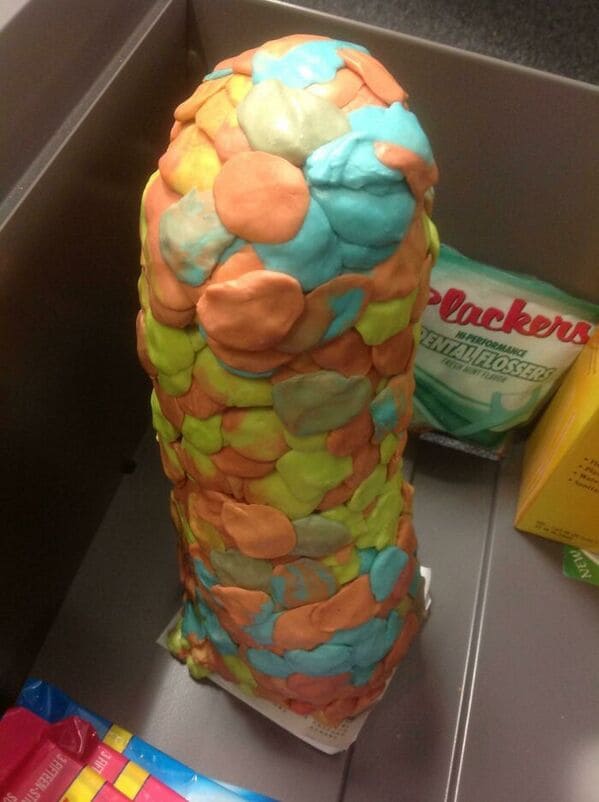 via reddit
9. "It's Always A Pleasure To Realize That Your Coworkers Don't Know How To Close A Box Properly… Right When You're Ready To Go Home"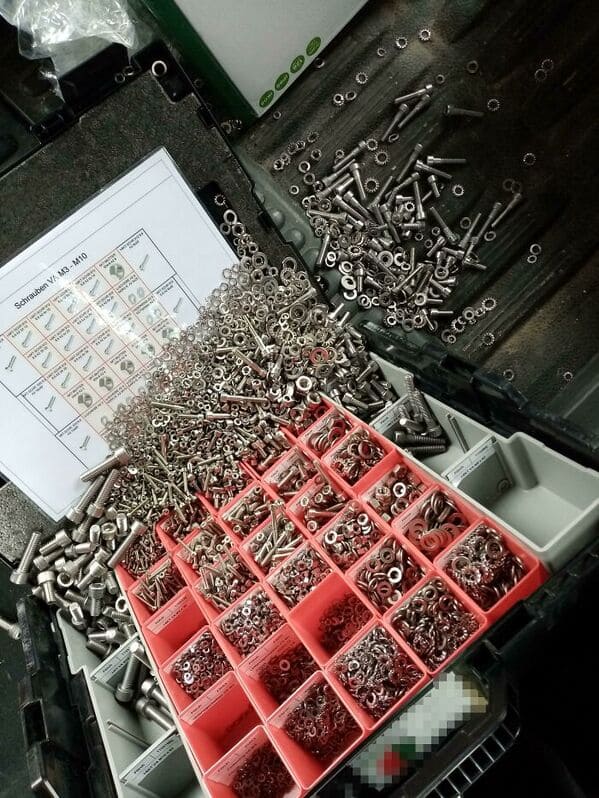 via reddit
10. "Someone Brought This To The Office Potluck"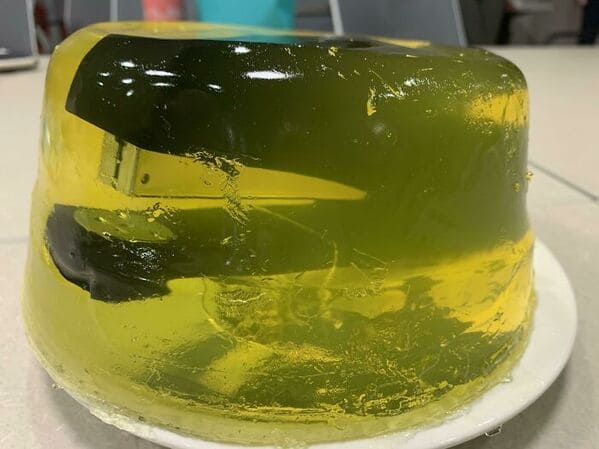 via reddit
11. "My Coworker Put Straight Printer Ink In One Of My Gloves At Work. This Will Take A Week Or Two Minimum To Come Off"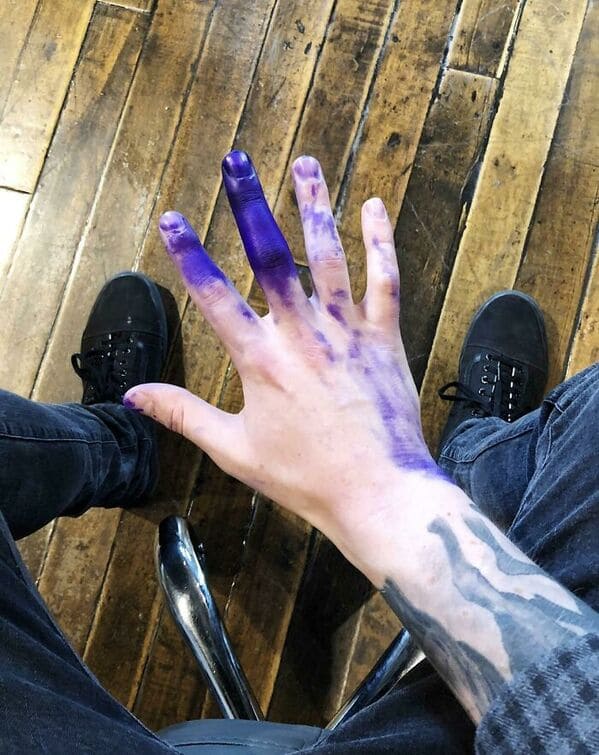 via reddit
12. "Coworker Announced That She And Her SO Are Finally Pregnant, I Got Her A Box Of Pastries To Celebrate And When I The Party Was About To Start I Open The Fridge At Work And See This"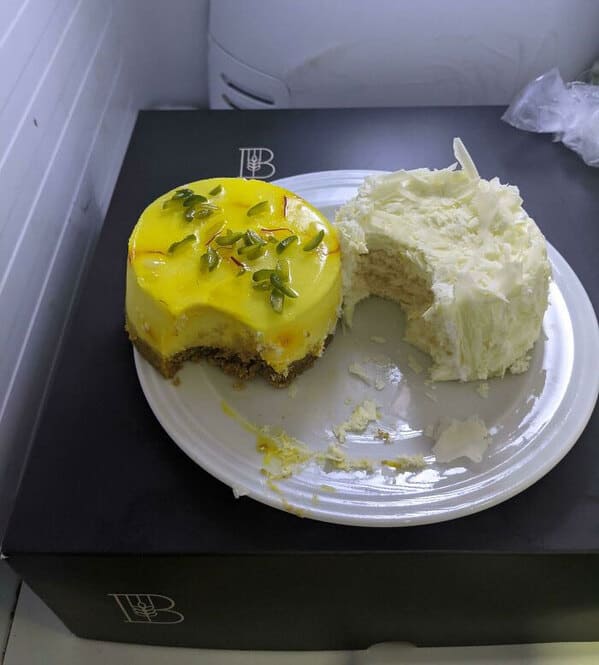 via reddit
13. "Came Back To Work So See This Prominently Displayed In A Coworker's Cube"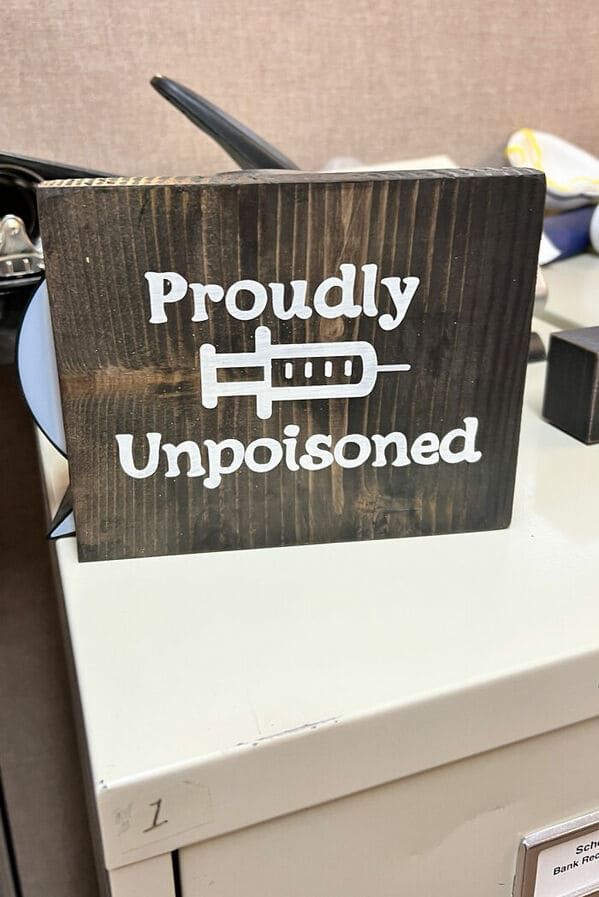 via reddit
14. "Apparently Someone Has Been Munching My Donuts And It Was Supposed To Be For My Kids After Work"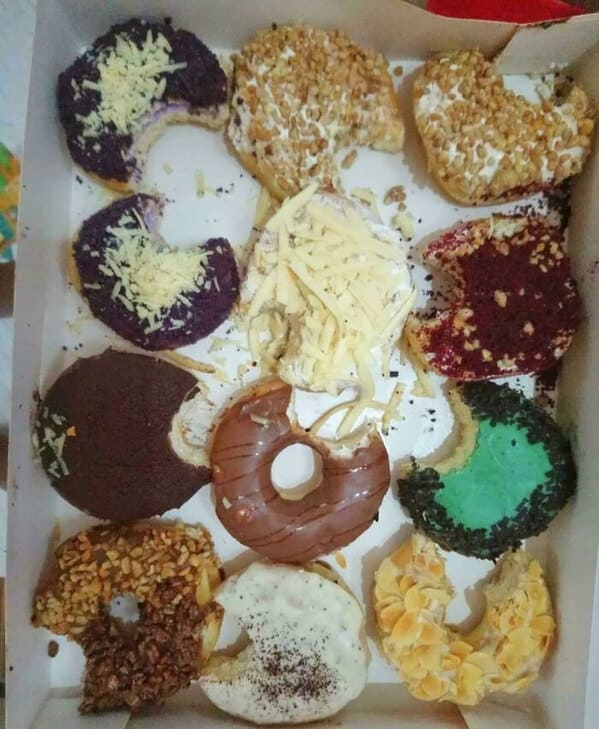 via reddit
15. "This Is How My Coworker Avoids Taking Out His Garbage"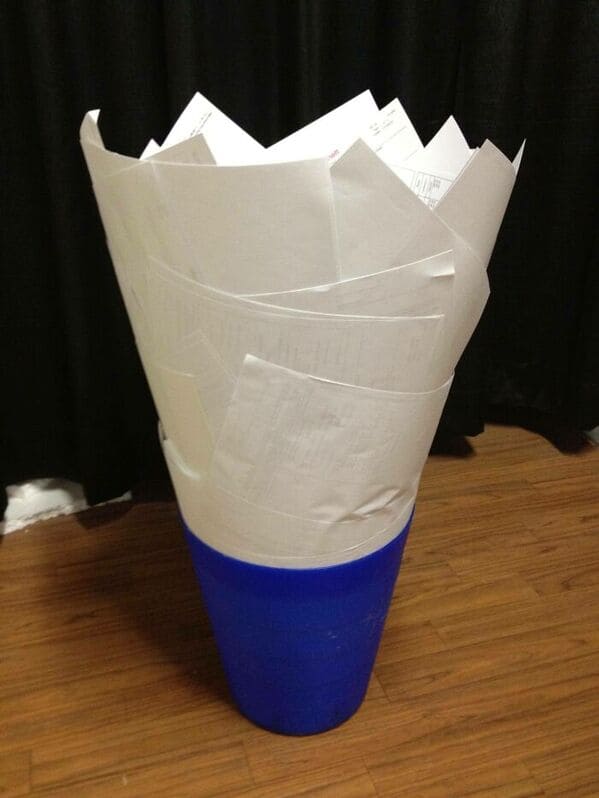 via reddit
16. "My Coworker Never Shuts Sharpies All The Way And Wonders Why They Dry Out"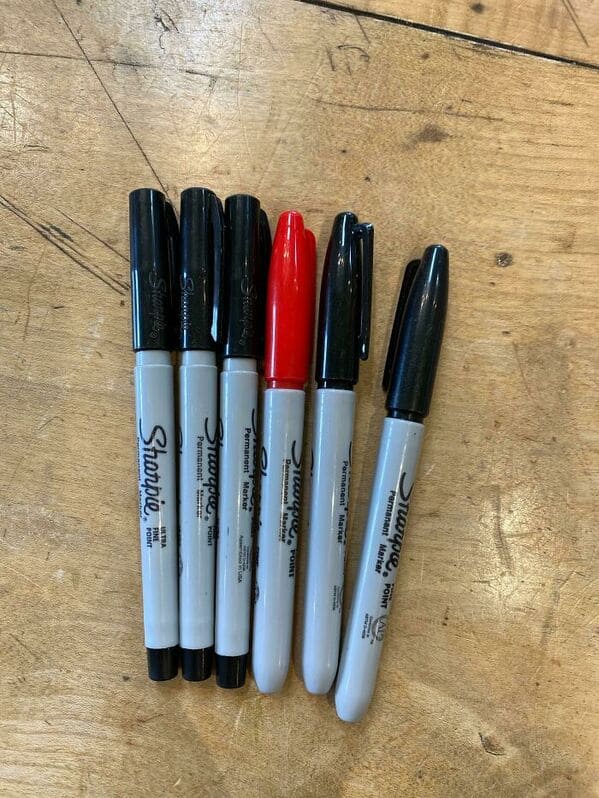 via reddit
17. "Coworker Didn't Know How To Take A Screenshot And Decided To Photocopy The Phone"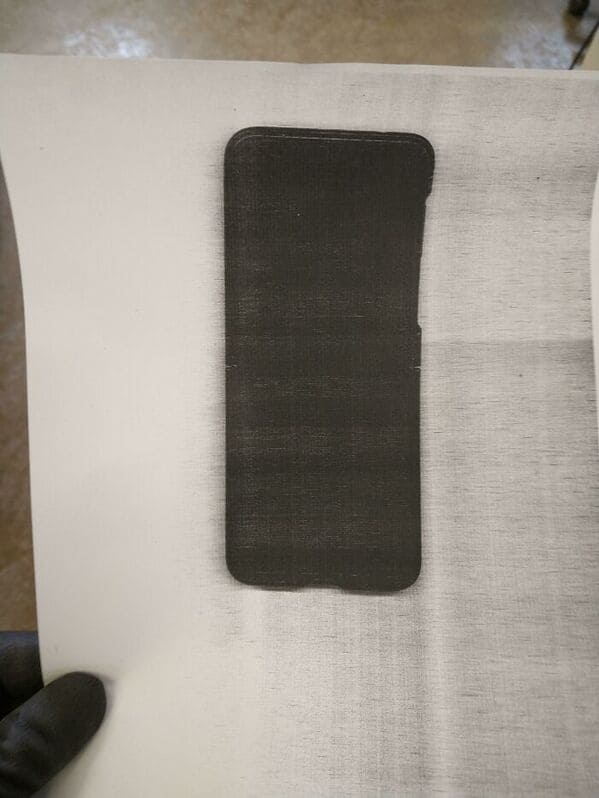 via reddit
18. "I Think My Coworker Doesn't Like Sharing Anymore"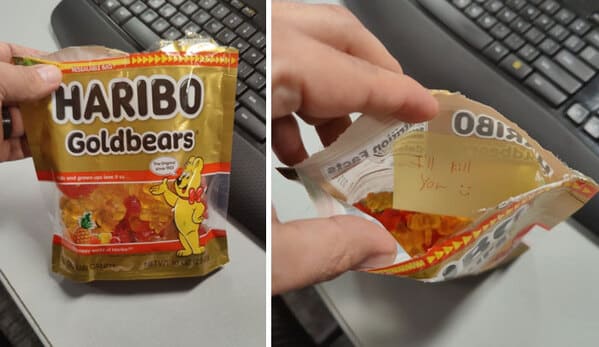 via reddit
19. "My Colleague Drove With Me In My Company Vehicle. She Left This Piece Of Gum On The Door"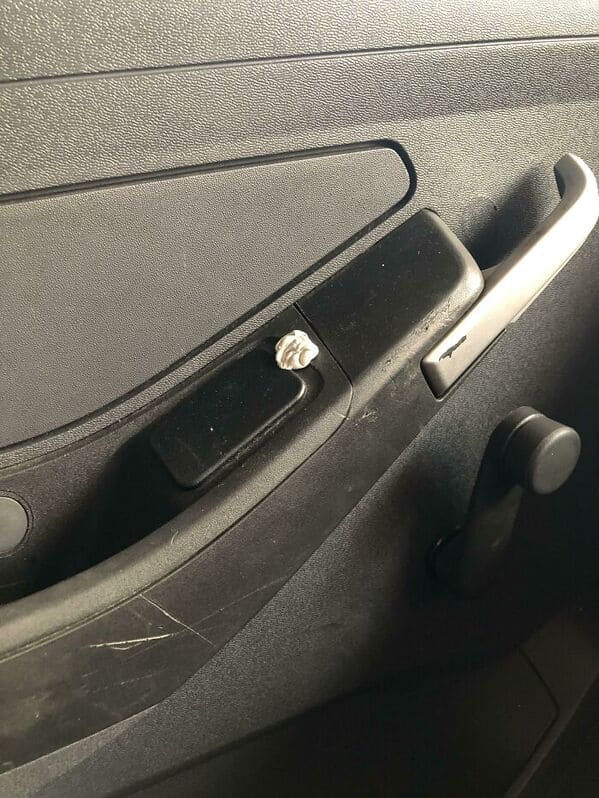 via reddit
20. "My Colleague's Desktop"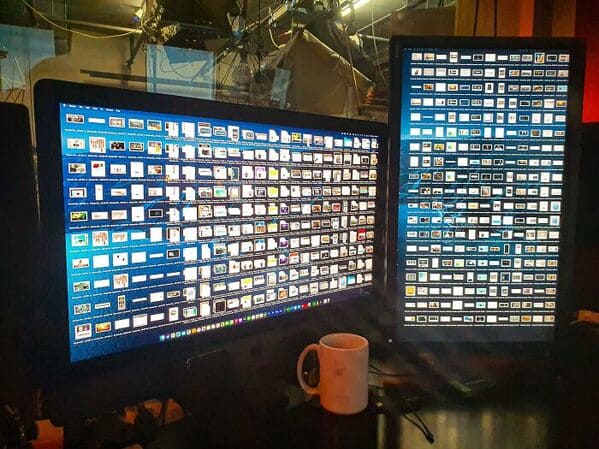 via reddit
21. "I Won A $5 Bet Against My Coworker. I Came Into The Work This Morning To Find This On My Desk. Thanks, Brad"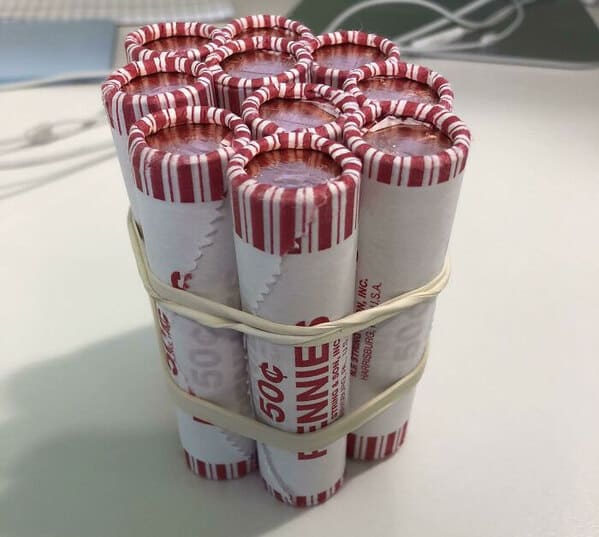 via reddit
22. "Coworkers Not Cleaning Their Hands Before Using The Oven Mitts"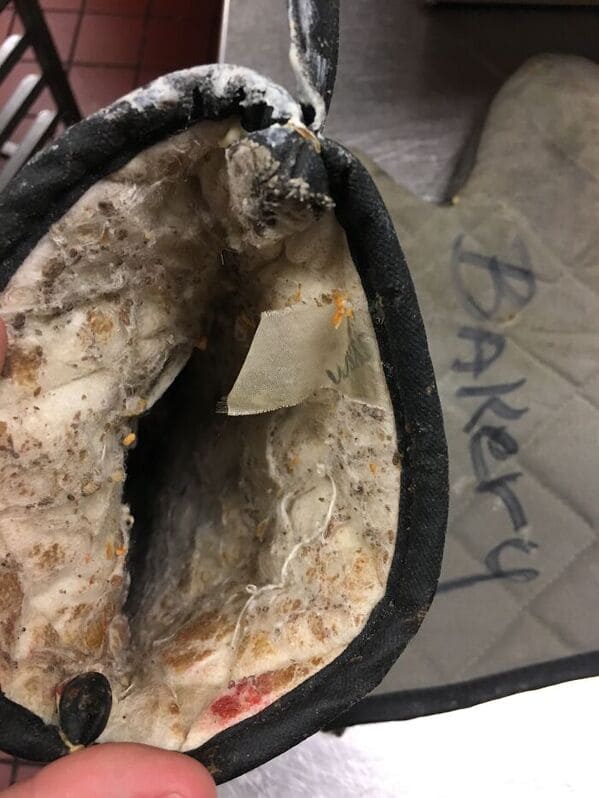 via reddit
23. "My Coworker Decided To Put Two Kinds Of Candies Together"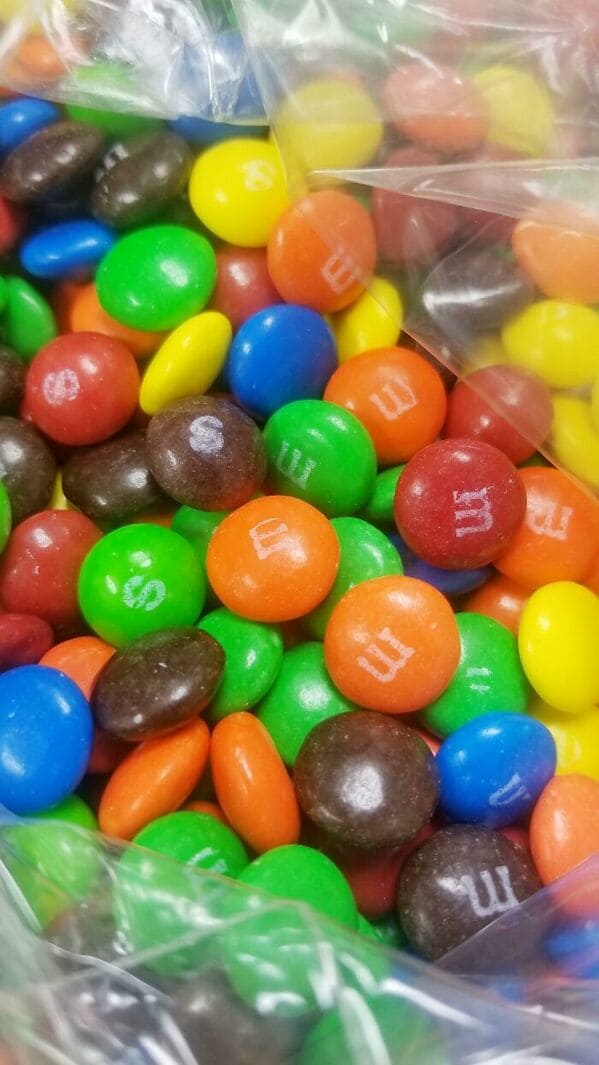 via reddit
24. "So Remember My Coworker's Coffee Mug From A Few Weeks Back. Here's The Keyboard"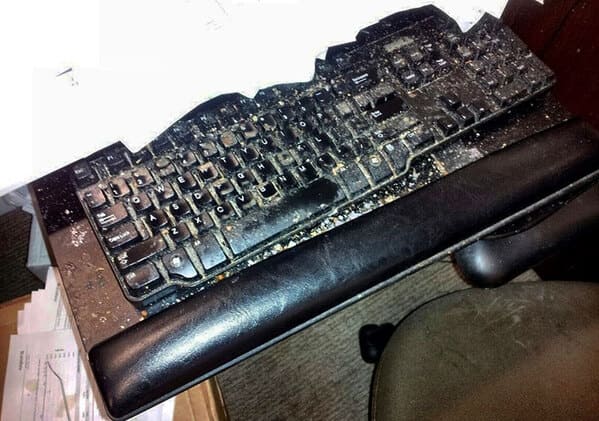 via reddit
25. "Coworker Forgot Something In His Work Truck"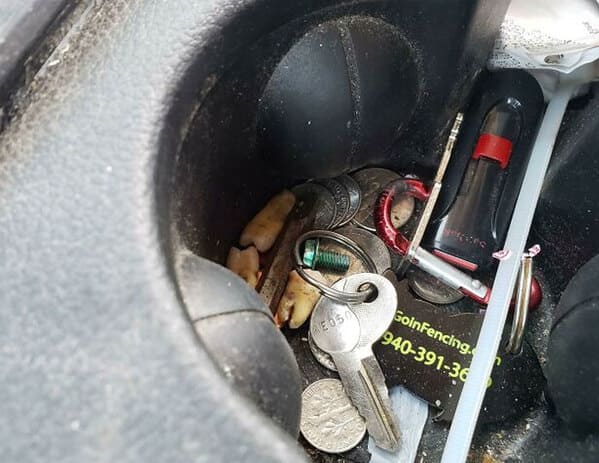 via reddit
26. "My Coworker Hasn't Washed Their Coffee Mug In Years"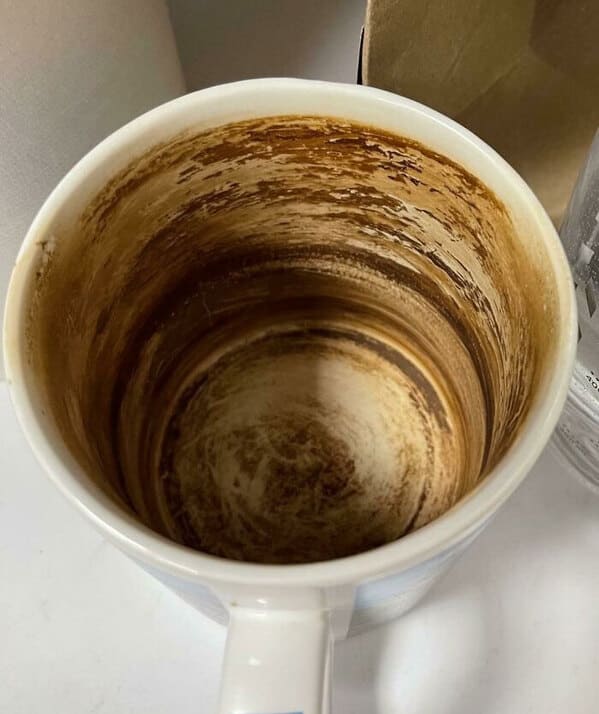 via reddit
27. "My Colleagues, Everyone"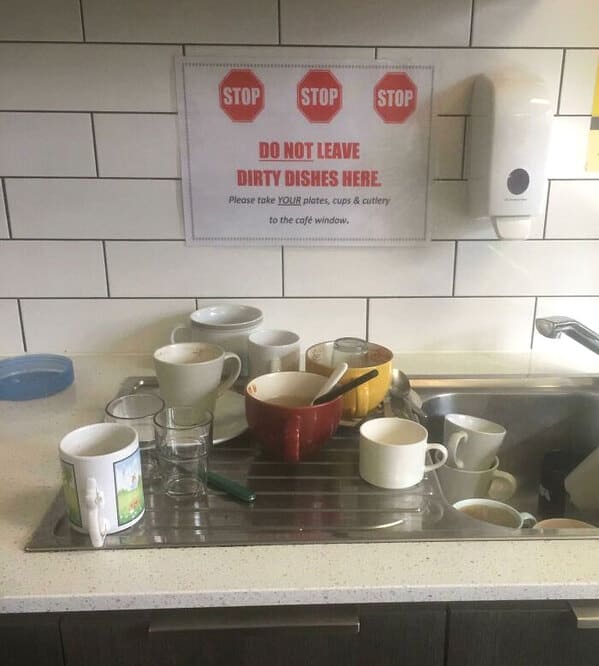 via reddit
28. "Coworkers Keep Stealing My Stapler At Work. I've Made It Clear It's Not To Leave My Desk"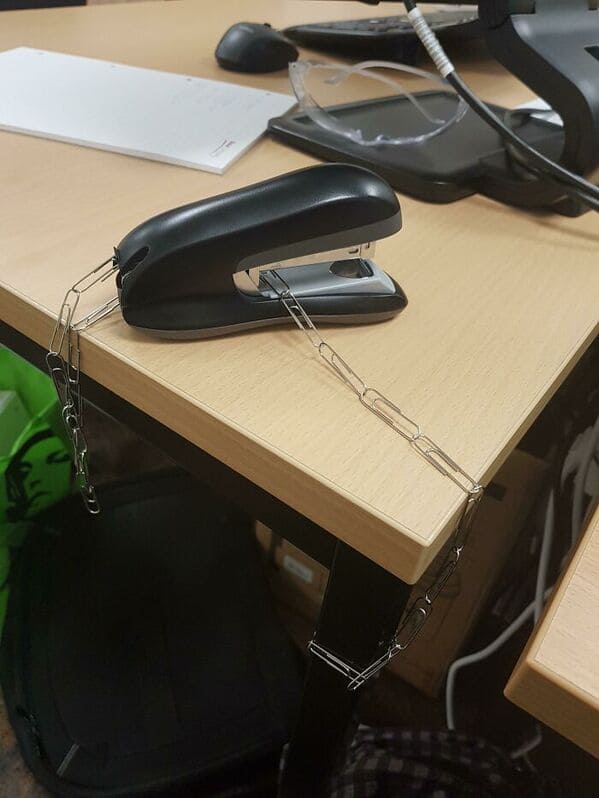 via reddit
29. "Coworker Walks Around The Office Barefoot"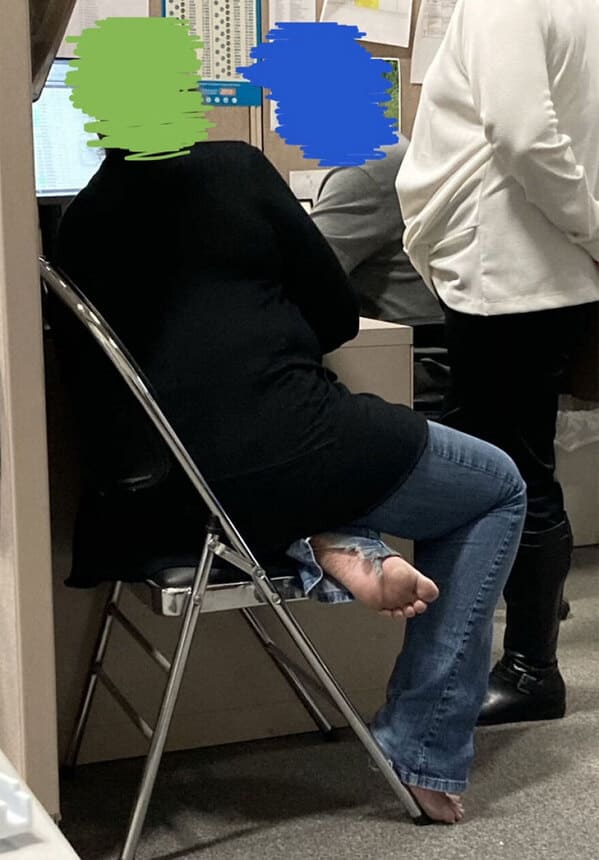 via reddit
30. "Coworkers Replacing The Paper Towel Roll"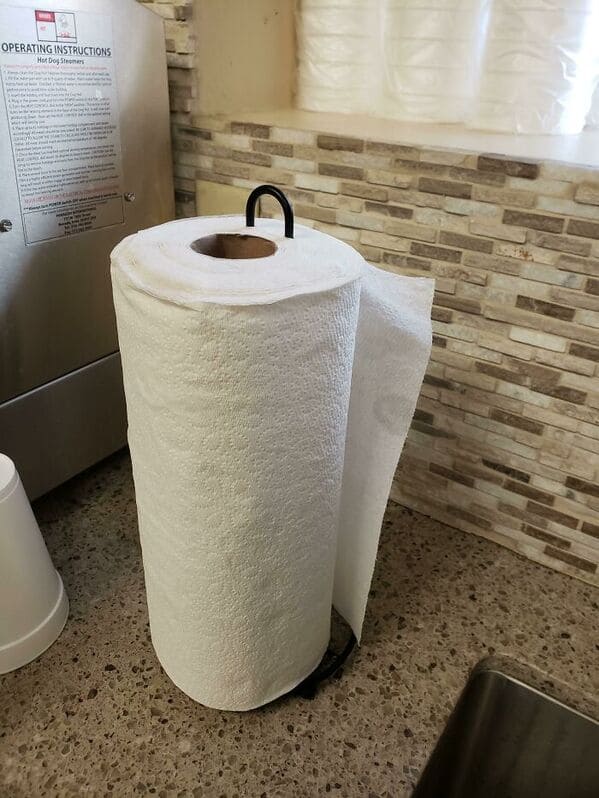 via reddit
31. "My Coworker Eats His Pickles Like A Psychopath"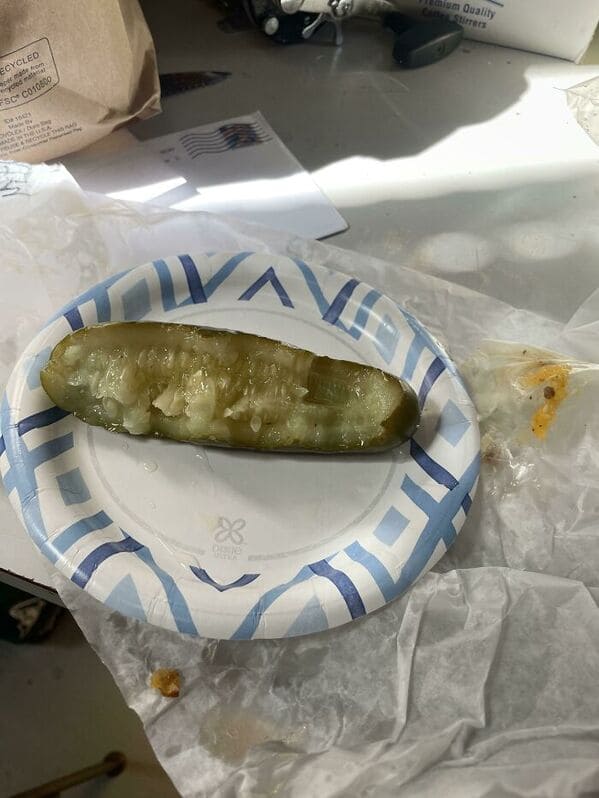 via reddit
32. "Found At The Communal Coffee Pot At My Corporate Office"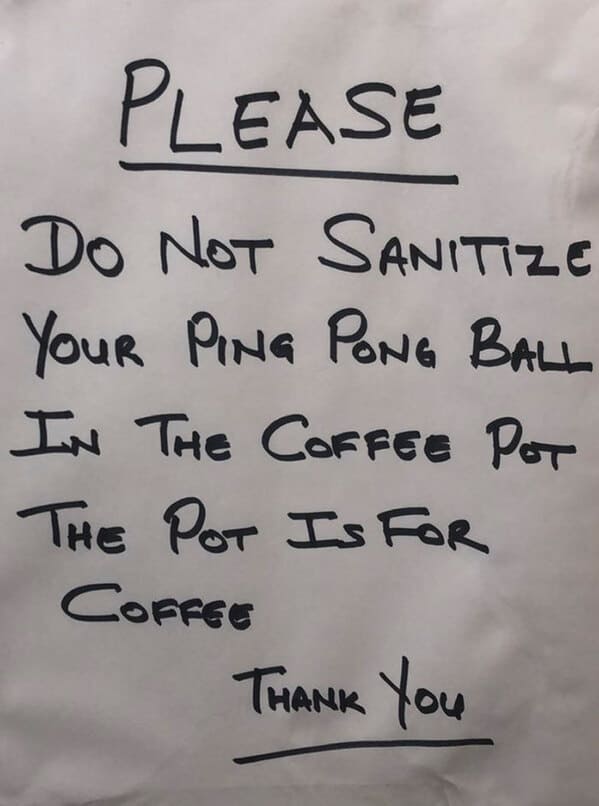 via reddit
33. "Coworker Hit My Car And Acted As If She Didn't Know Who Hit It"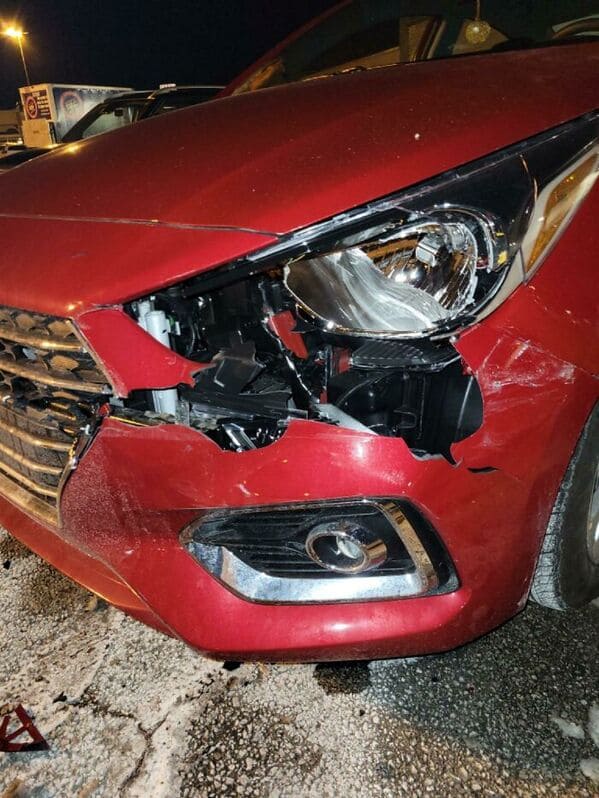 via reddit
34. "The Way My Coworkers Cut This Cake"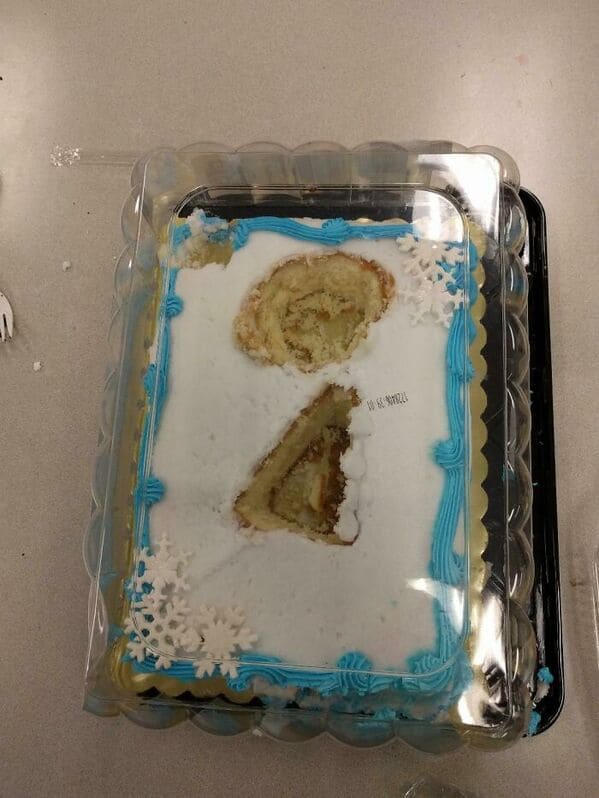 via reddit
35. "This Is At My Work. She Does This Every Single Day"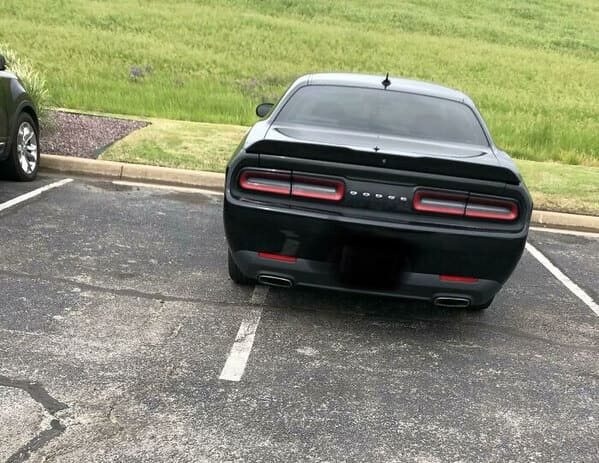 via reddit
h/t: BoredPanda