Stranger Things has been one of the most popular Netflix series of all time. In 6 years the series has earned multiple Emmys and developed a cult following that loves the show for its nostalgic vibes and Stephen King style.
True fans have watched and rewatched Stranger Things so many times that they've discovered many Easter Eggs throughout the series. See how many of these you've caught yourself.
---
1. "Neat Detail: The Rainbows On Half Of The Rainbow Room Are Upside Down"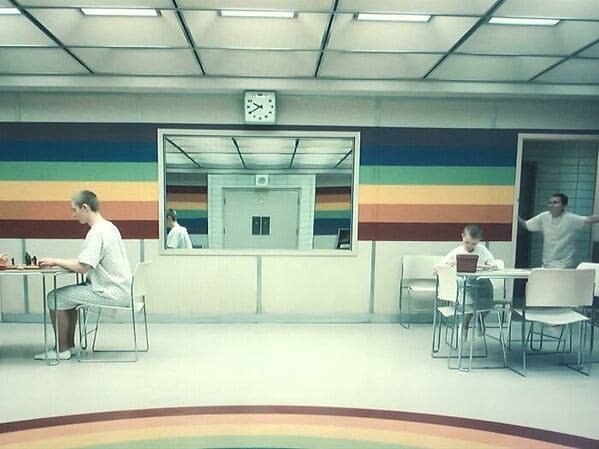 2. "Cool It Easter Egg In Stranger Things 2"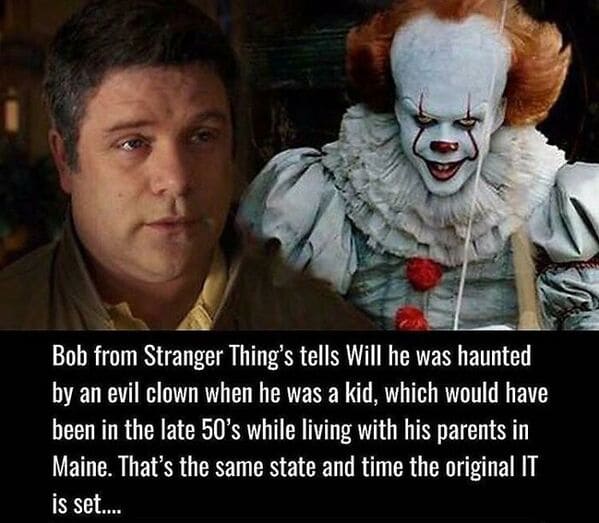 3. "That 70's Show & Stranger Things!"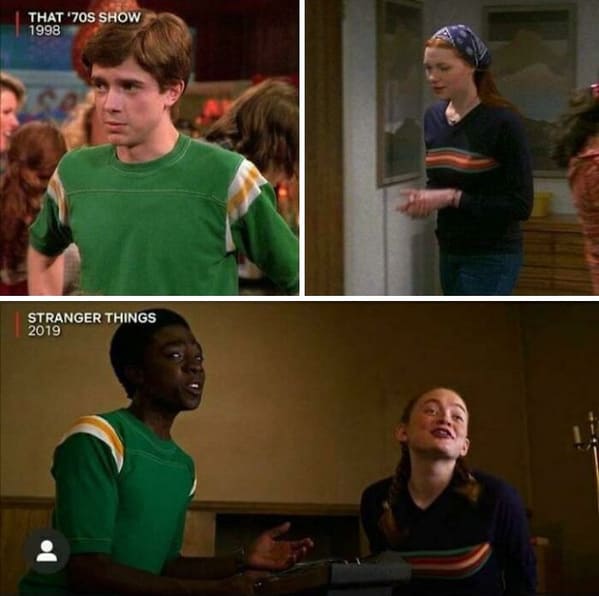 4. "Winona Ryder Provided 1980s Fact Checks On Stranger Things And Even Got Script Changes For Period Accuracy"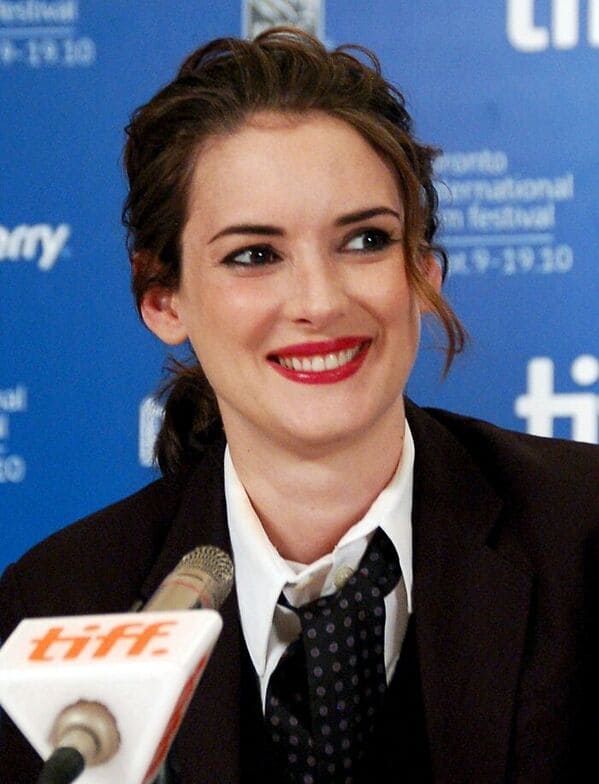 5. "She Still Has Her Door Open 3 Inches!"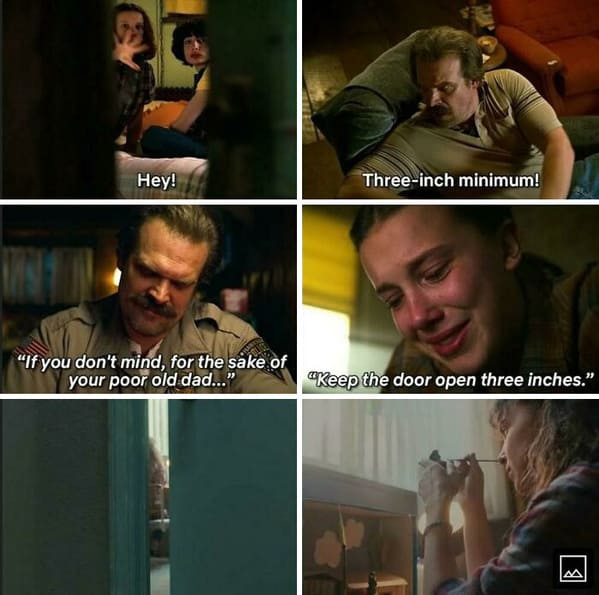 6.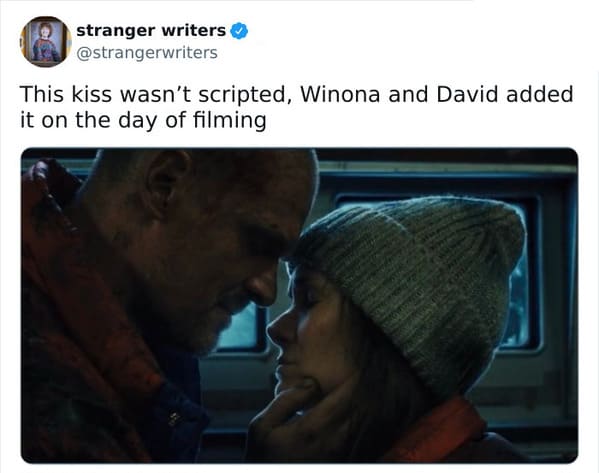 7. "In The Stranger Things Episode 'Chapter Three: The Pollywog' (S2e3), If You Look Closely At Mr. Clarke's Town Model, You Can See The Betelgeuse Tombstone From Beetlejuice (1988) – A Nice Little Nod To Series Star Winona Ryder, Who Had Her First Breakout Role As Lydia Deetz In That Film"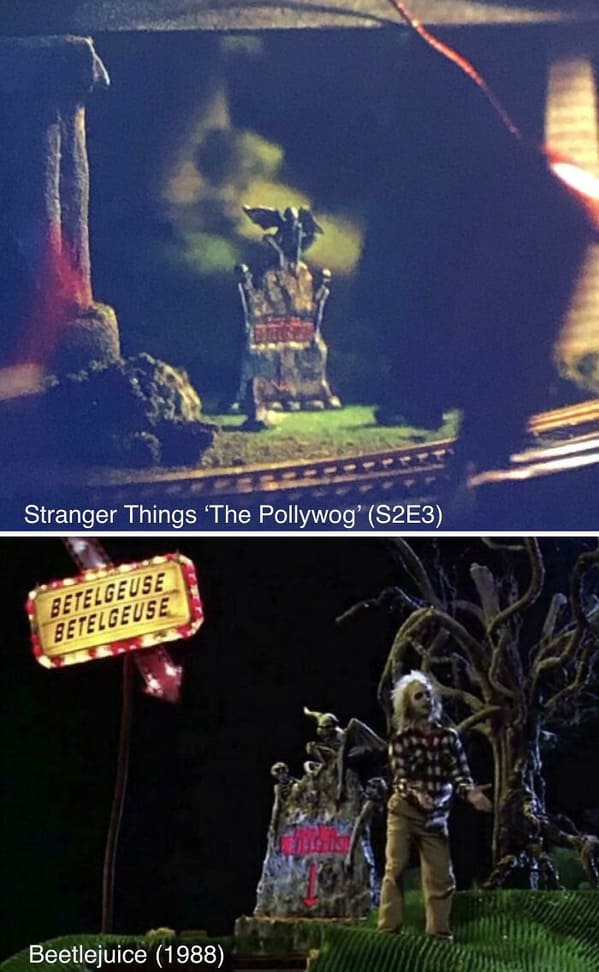 8. "On The Left: Scene From The First Season Of Stranger Things, Set In 1983. On The Right: Me, Wearing The Exact Same Shirt In 1983"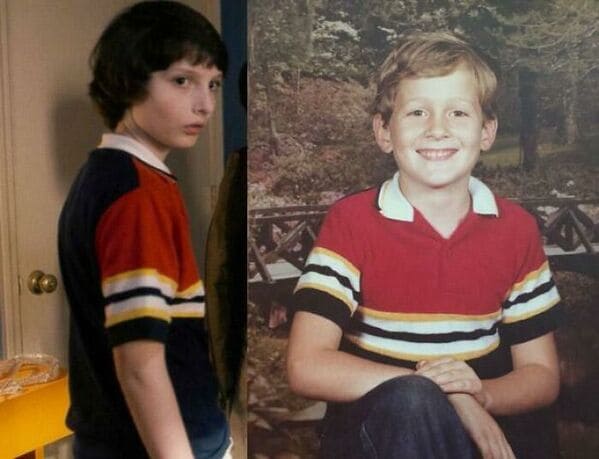 9. "When Victor Creel Is In His Cell And Scratching His Fingernails On A Desk, It Is A Purposeful Nod To Freddy Krueger, Who Robert Englund Notably Portrayed. It Was Meant To Represent Freddy's Razor-Sharp Blades Attached To His Fingers"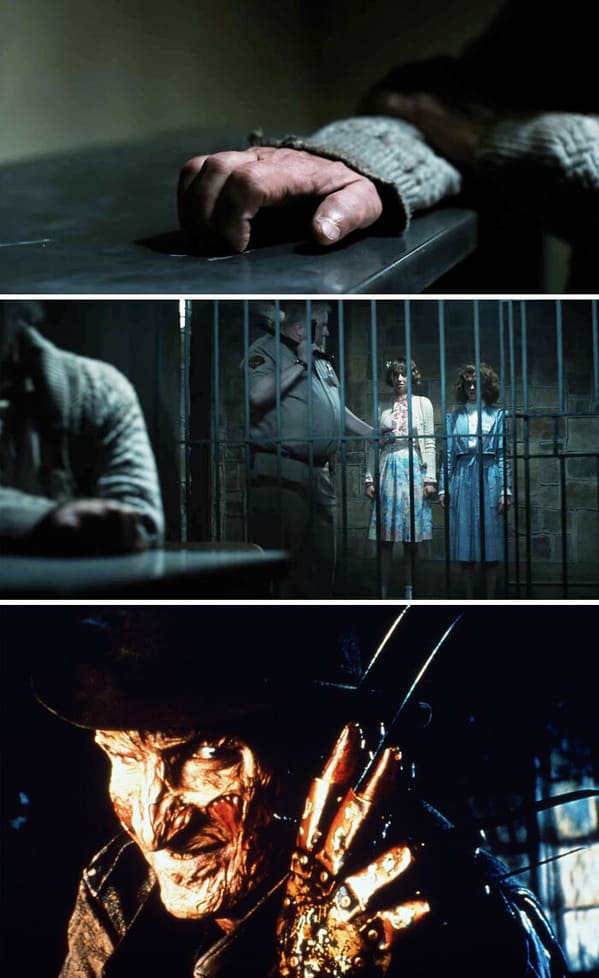 10. "While Playing Dungeons And Dragons, Dustin Tells Eddie, 'Never Tell Me The Odds,' Which Is A Reference To Han Solo's Line In Star Wars: The Empire Strikes Back, Which Came Out In 1980"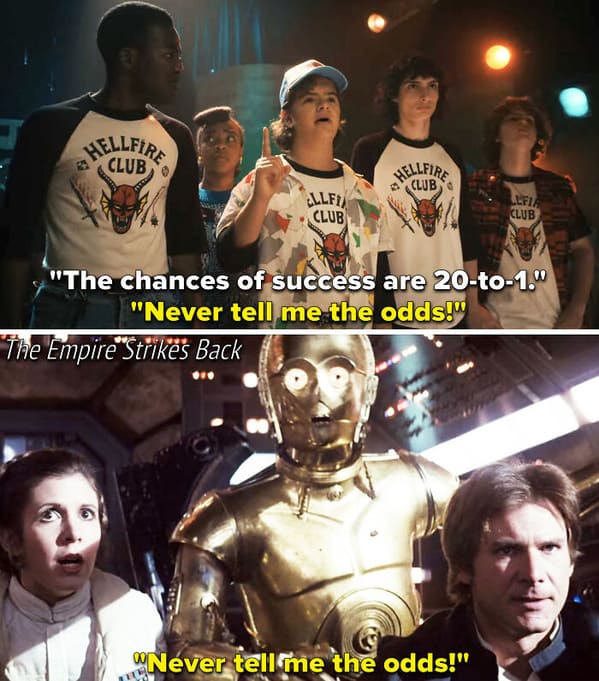 11. "In Stranger Things S04e03 (2022) Dustin's Comment Regarding Missing Collarbones Refers To His Real-Life Condition 'Cleidocranial Dysplasia' – A Rare Genetic Disorder Gaten Matarazzo Suffers From, That Also Affects The Growth Of His Teeth"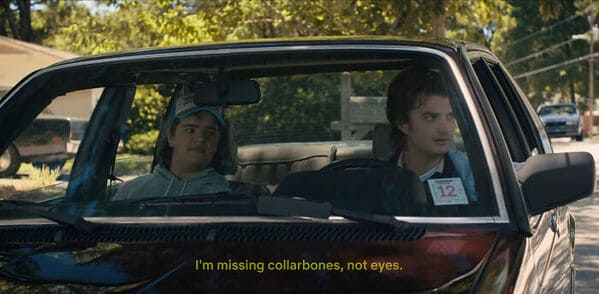 12. "Max Escaping Vecna Thanks To 'Running Up That Hill' By Kate Bush Isn't The First Time Music Has Been Used To Defeat Creatures From The Upside Down. In Season 2, Jonathan Notably Played Will's Favorite Song "Should I Stay Or Should I Go" By The Clash While He Was Possessed By The Mind Flayer"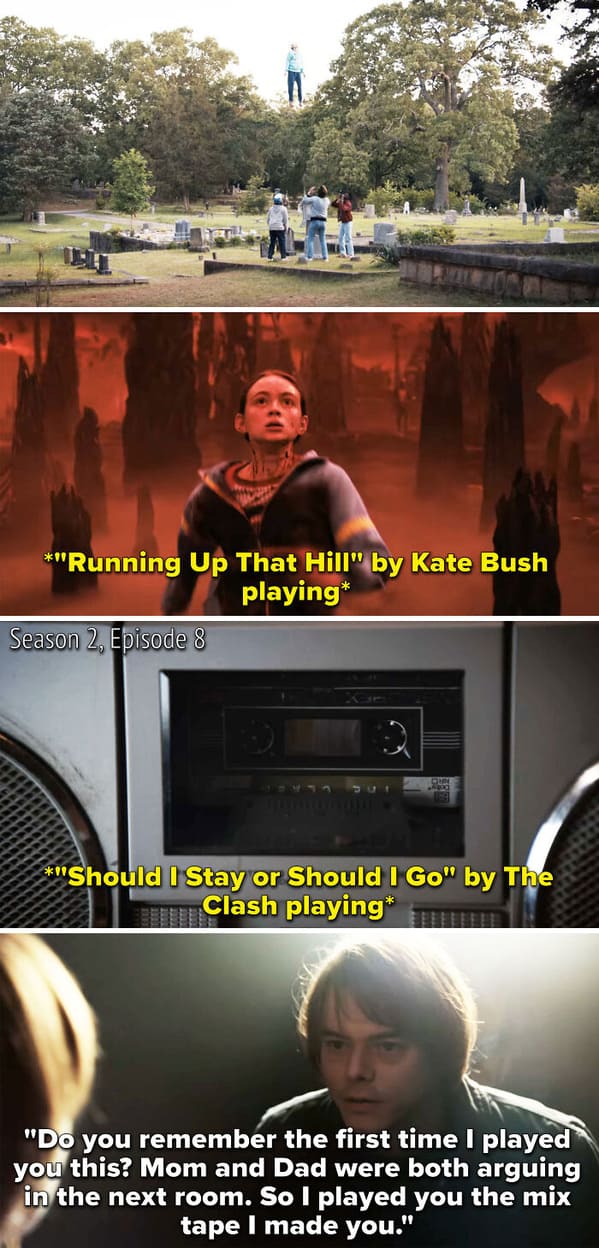 13. "Spoilers: A Small Detail You May Have Missed… Just In Case You Wanted To Cry Again"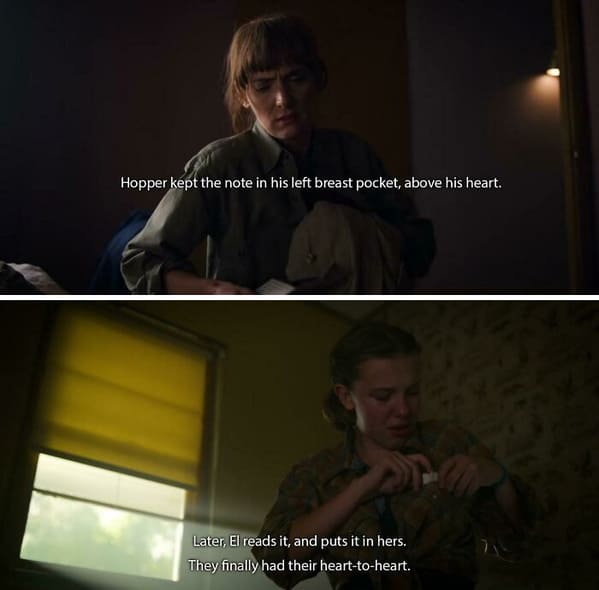 14. "In Stranger Things 3 A Quick Wide Shot Of The Machine Shows A Possible Escape Route For A Certain Character"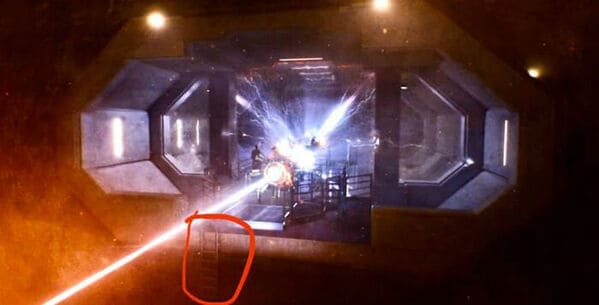 15. "When Eleven And Will Go To School With Their Class Projects, You Can See That Will Did His On Alan Turing, A Code-Breaker During World War II. This Is Also A Notable Easter Egg Because Alan Turing Was Notably Prosecuted For Being Gay, And There Have Been Fan Theories Suggesting Will Is Too"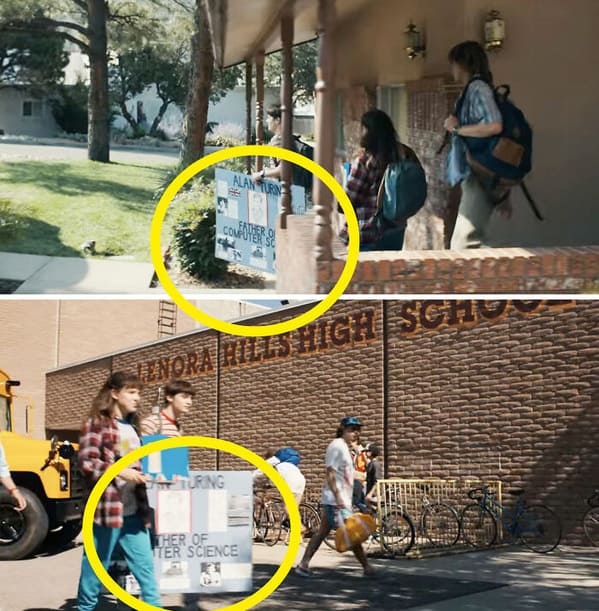 16. "Nancy's Fake Resume Says She Was A 'Youth Worker' In The Years She Spent Helping Her Little Brother And His Friends Save The World"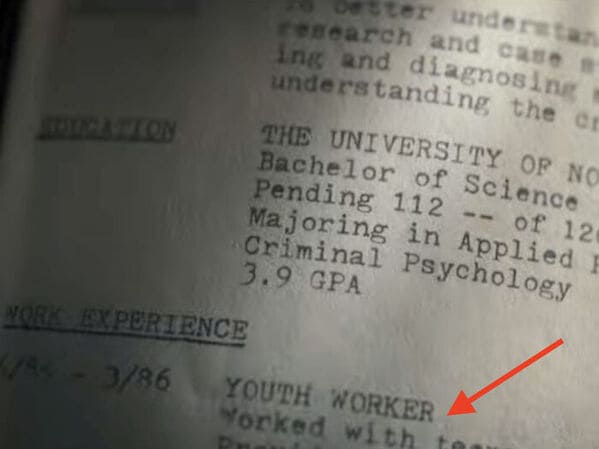 17. "A Little Detail That No One Remembered"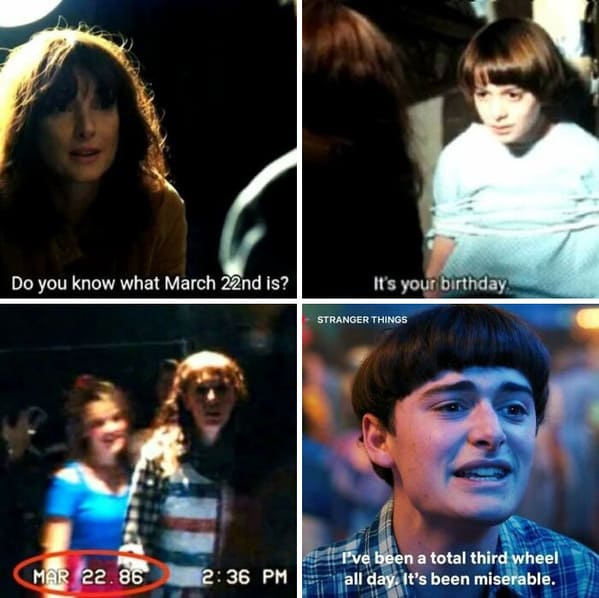 18. "In Stranger Things Season 4 Episode 8, The Assault Resembles The Opening Assault On Leia's Transport In Star Wars: A New Hope"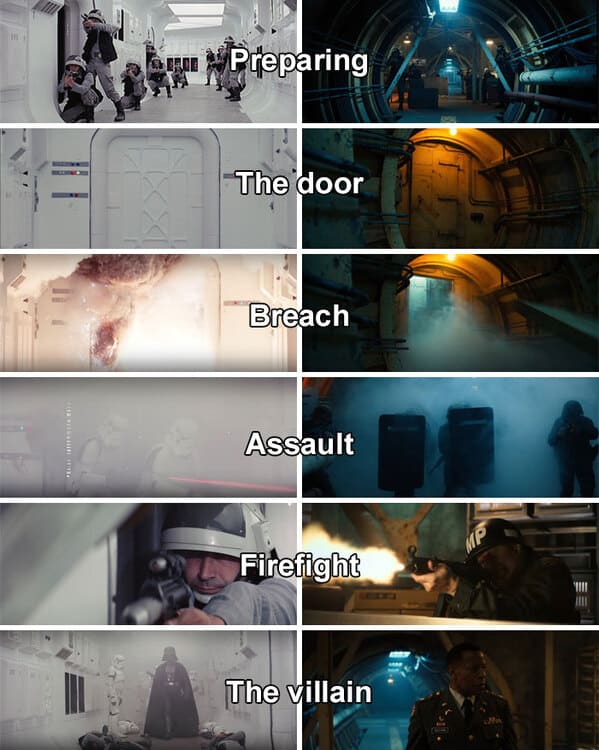 19. "S4 E2 – Neat Little Detail, Looks Like They Kept El's Scar From When They Tried To Cut Out The Growth During The Battle Of Starcourt. Not Sure If It's Been Mentioned Yet, But I Love Small Continuity Details Like This"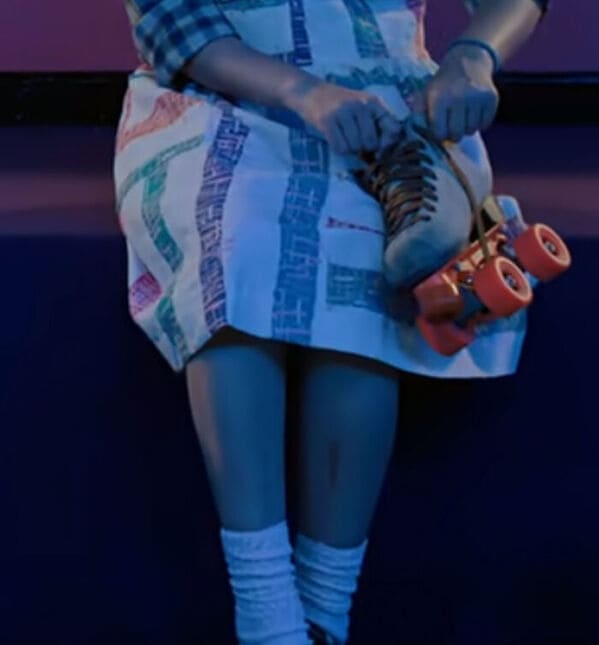 20. "The Numbers For Surfer Boy Pizza And The Nina Project Really Work"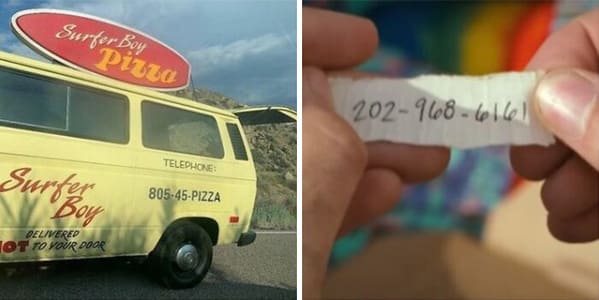 21. "In Stranger Things Season 3, The First Time We See Hopper He's Watching Magnum P.I. – Which Has Clearly Influenced Him To Grow A Moustache And Later, To Ask His Assistant To Get Him A Very Specific Shirt (Which Tom Selleck Wears In The Show) For His Date With Joyce"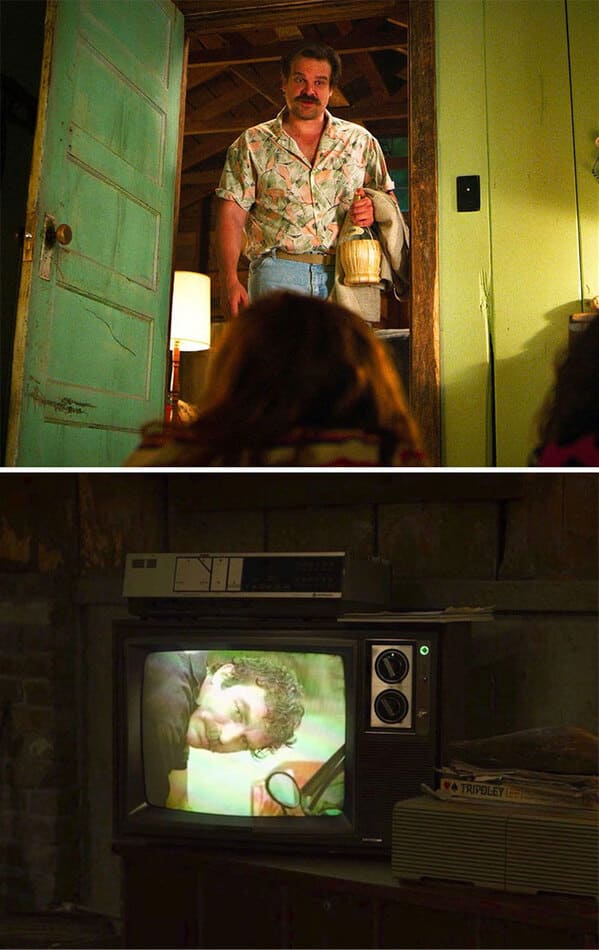 22. "In Episode 3, After The Party, Nancy Calls Barb's Mom To Ask If Barb Made It Home Last Night, And Then Lies About Her Being At The Library. In Episode 8, Hopper And Joyce Enter The Upside Down And Find Barb's Corpse In The Public Library"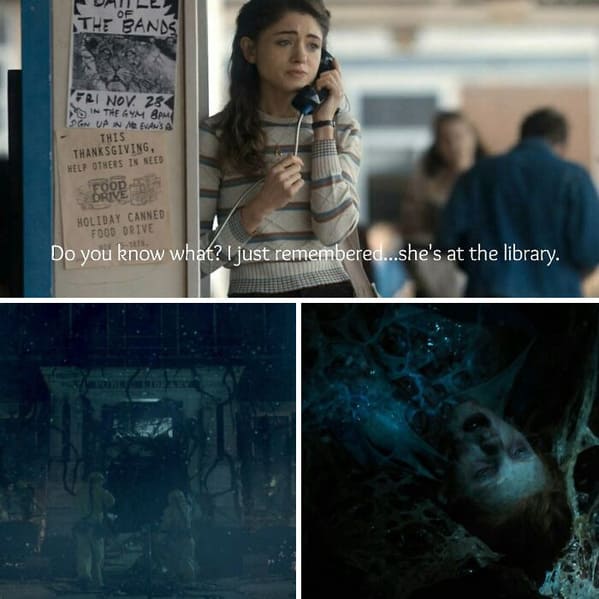 23. "In Stranger Things Season 4, Episode 8 – Eddie Wearing A Michael Myers Mask. This Isn't Just A Nod To Halloween; It's Also An Appropriate Call-Back To Stranger Things Season 2, When Max Wore The Same Mask On Halloween"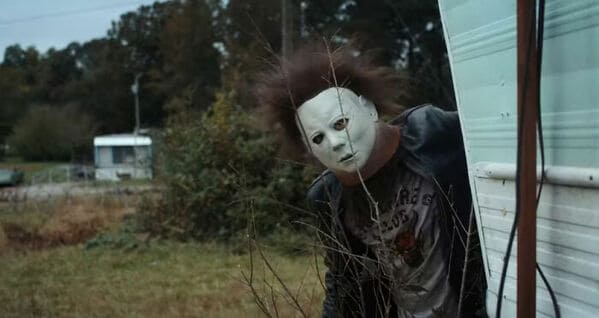 24. "When Nancy And Robin Are Shown 'The Listening Room' At Pennhurst, You Can Spot The Names Of Songs On The Chalkboard. All Of The Songs Deal With Dreams, Which Links To Vecna And The Ongoing Theme Of Nightmares And The Fact That Songs Save People From Vecna"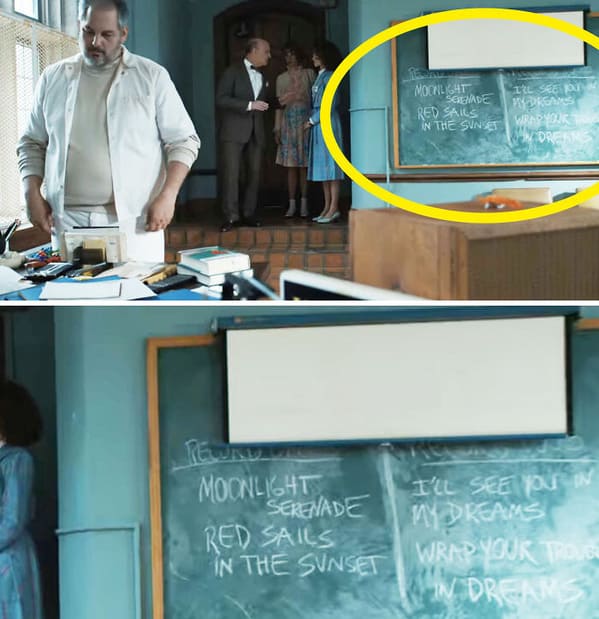 25. "In Stranger Things 2, This Album Was Chosen Because It Looked Like The Demogorgon"

26. "In Stranger Things, Hopper's Daughter's Blue Ribbon Is Subtly Shown Throughout Season One And Two"

27. "When Steve And Robin Are Driving, Steve Mentions That Robin's Crush Vicki Returned A Copy Of Fast Times At Ridgemont High Paused At 53 Minutes And Five Seconds. Well, That Time Stamp Is When Linda Removes Her Bikini Top During A Dream Sequence"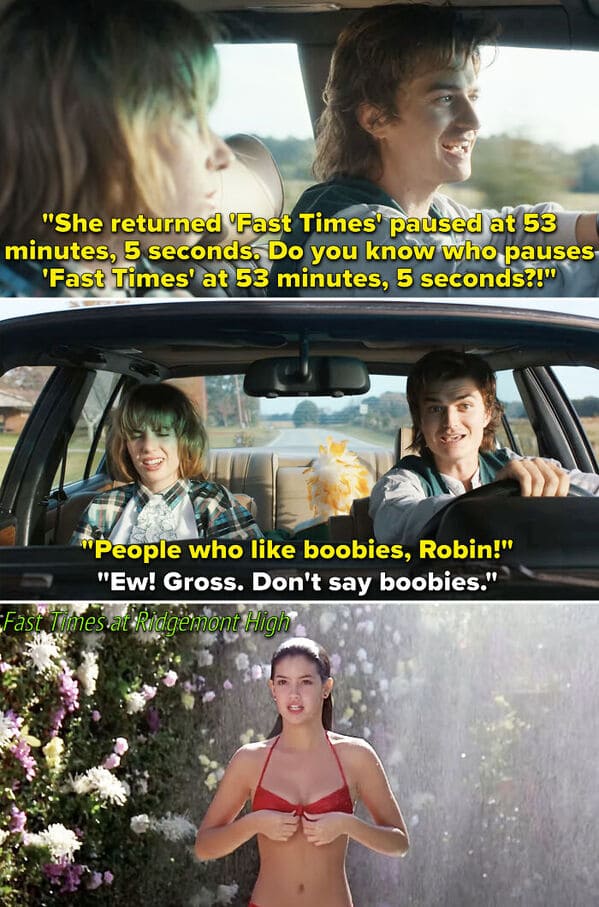 28. "In Episode 6 Of Stranger Things 3, Murray's Phone Number Is Revealed On Screen. It's A Working Number In The Reality, And When You Call You Get Put Through To Murray's Voicemail"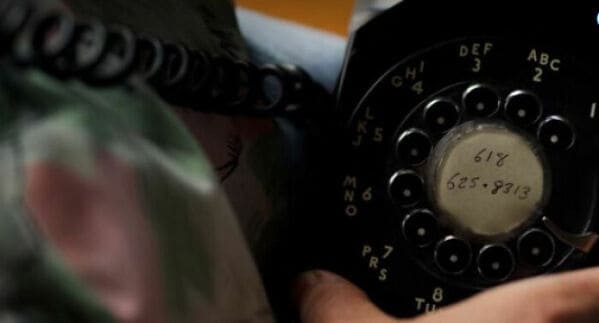 29. "When Dustin Calls Steve From The Phone Booth At School, You Can See That Someone Wrote 'E.T. Phone Home,' Which Is A Nod To Steven Spielberg's E.T. The Extra-Terrestrial From 1982. Spielberg's Films Have Had A Big Influence On Stranger Things Too"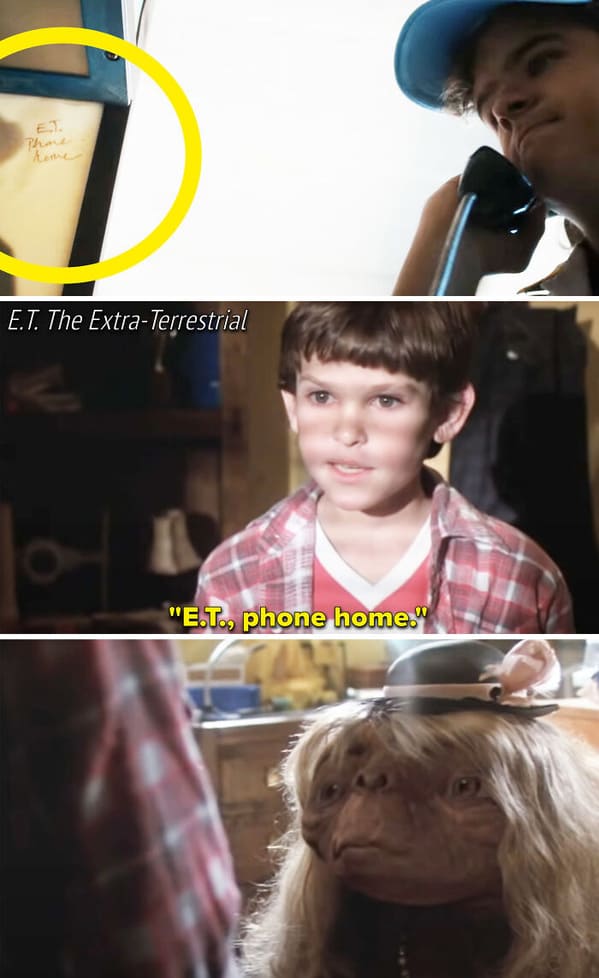 30. "In Stranger Things The Book Dustin's Girlfriend Is Reading Shown Here Is Called 'A Wizard Of Earthsea' Which Is About A Young Person With Magic Powers Who Accidentally Releases An Evil Being Into The World"