Technology has progress sop much, so quickly, that you don't have to go very far back in our history to see movies and art were way off.
They saw the future in different, fantastic, and unrecognizable ways. They were way off.
Here are 17 pictures that show just how wild they thought times would get.
1. Television Newspaper – some day you may be able to receive the front page of your morning Newspaper this way.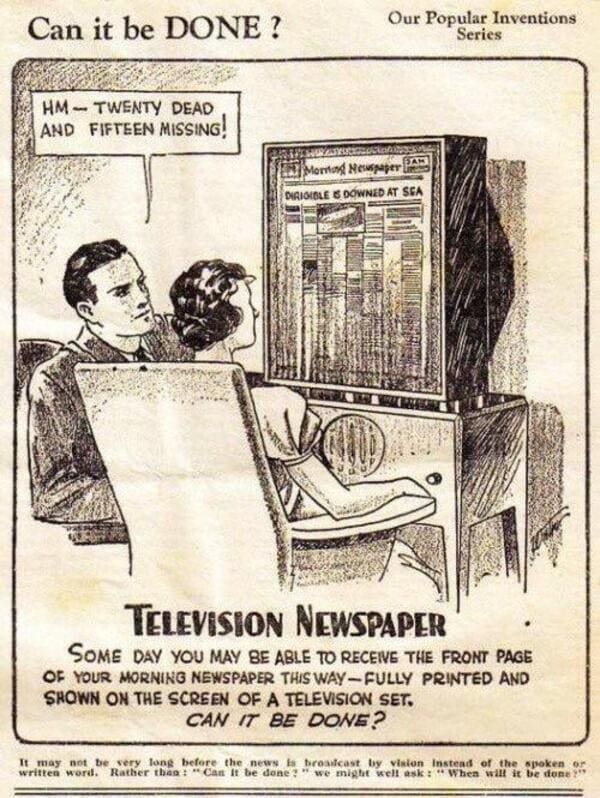 Reddit
2. 'Ship's Cat' by Keith Spangle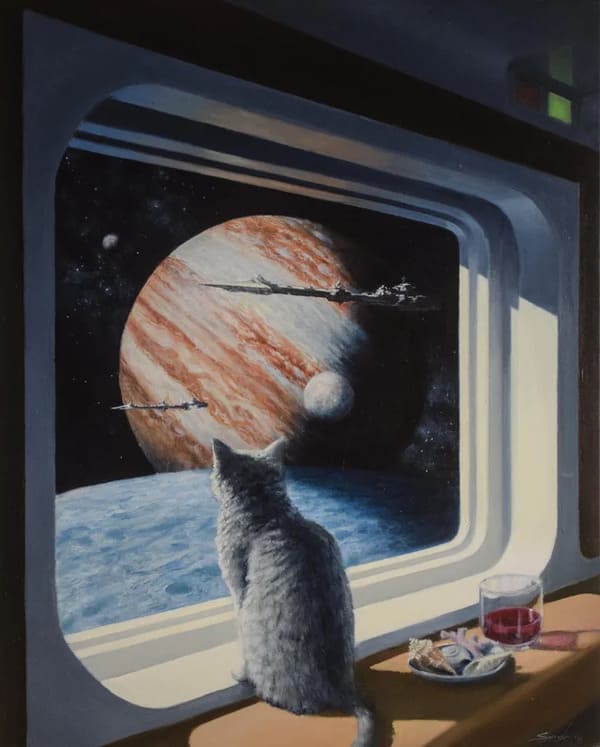 Reddit
3. We really messed up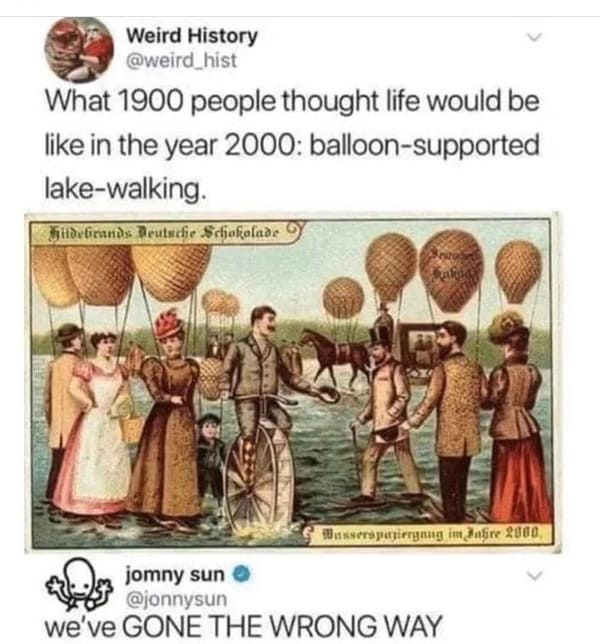 Reddit
4. 1981 vision of suburbia after there's no more room left for suburbs.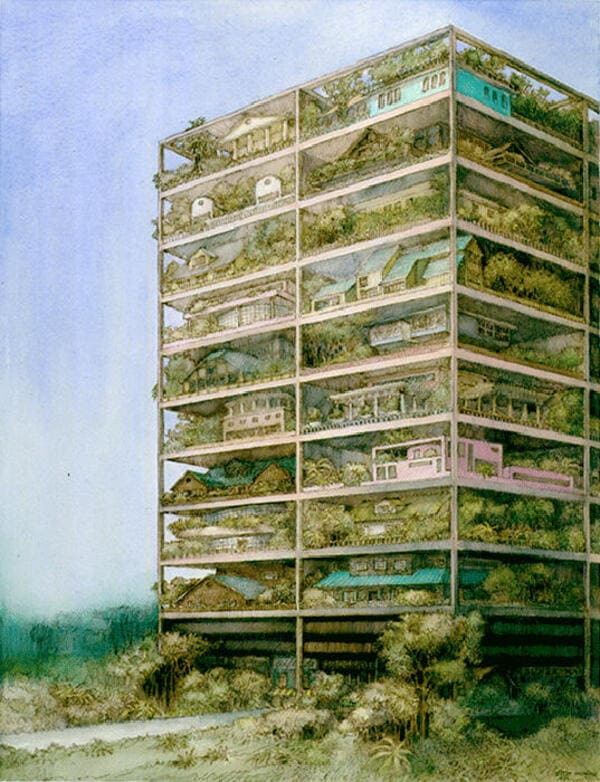 Reddit
5. 1940s vision of food delivery future.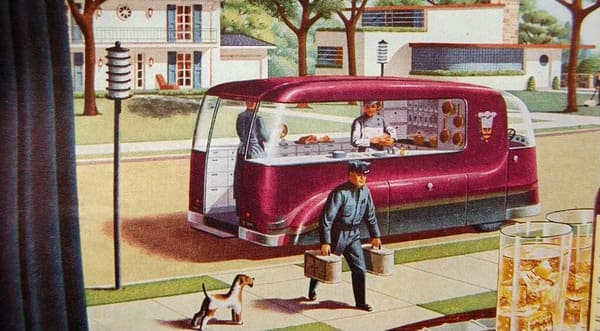 Reddit
6.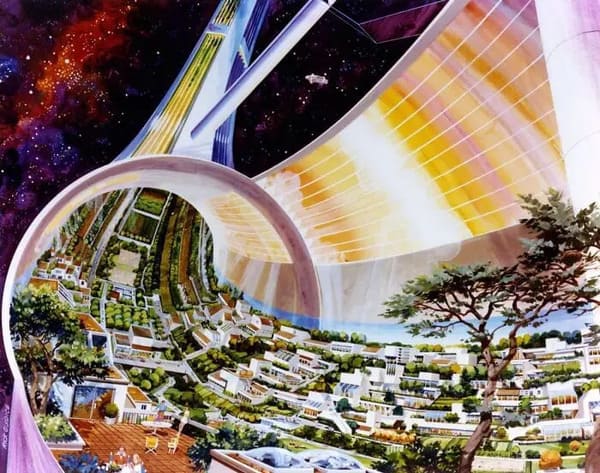 medium.com
7. An artists depiction of the future, painted in 1930.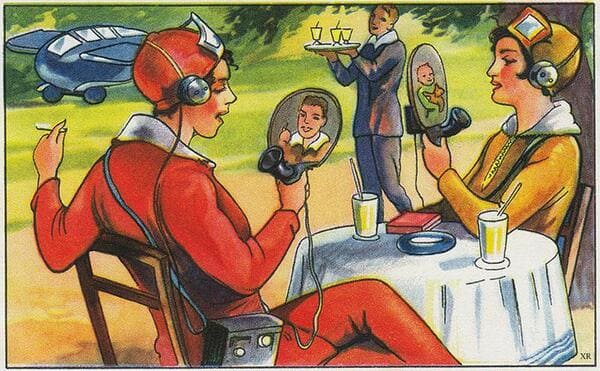 Reddit
8. Self driving cars of the future, circa 1960.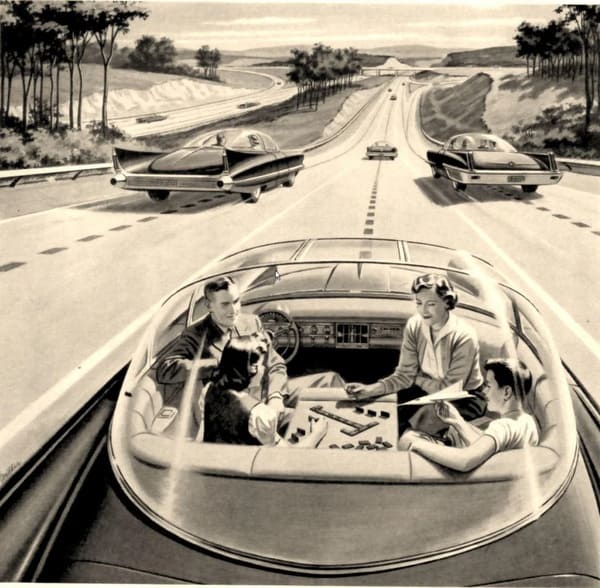 Reddit
9. Artoo Deco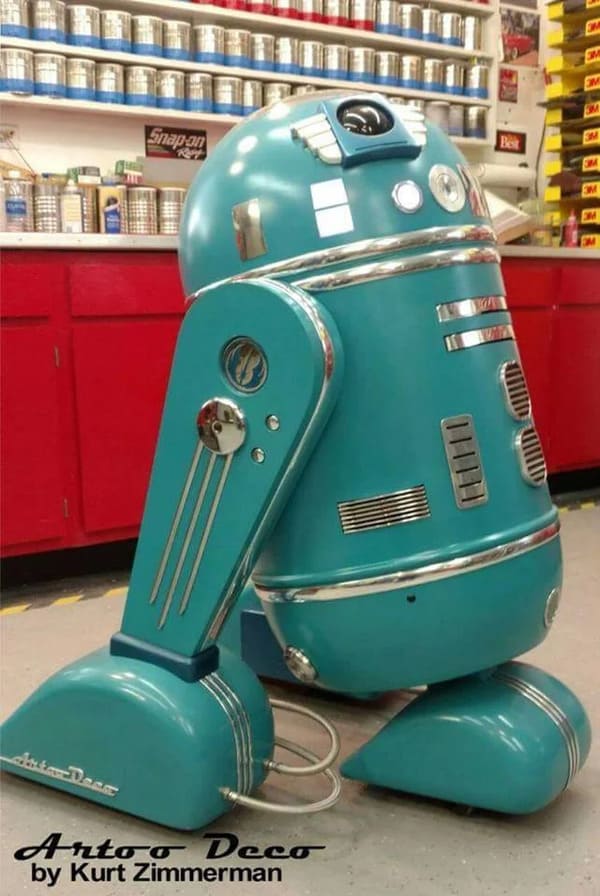 Reddit
10. The future of phones, 1956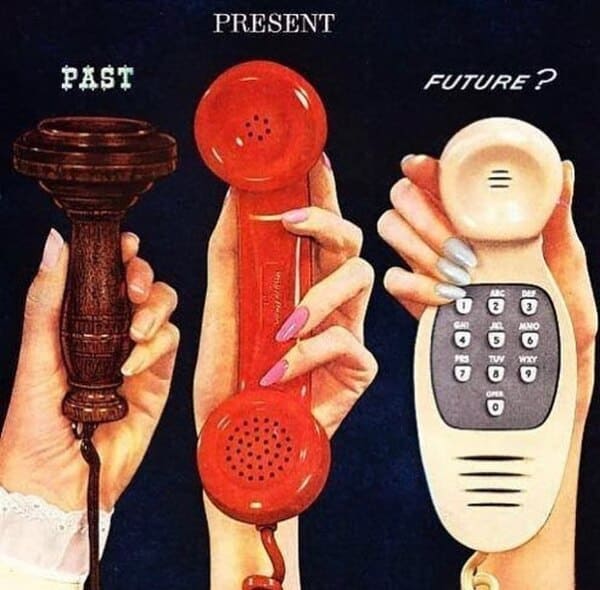 Reddit
11. James Bond receives a "text" via his smartwatch in The Spy Who Loved Me.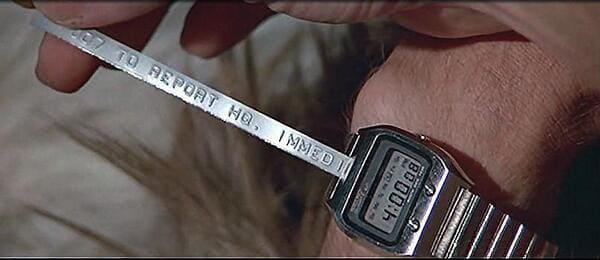 Reddit
12. Fashions of 1950, as predicted on the cover of Life Magazine in 1914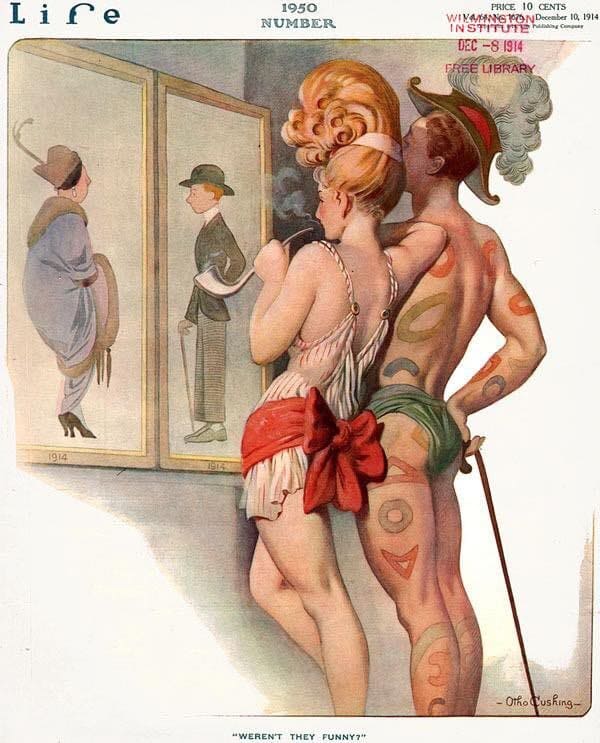 Reddit
13. 1969 Japanese vision of the future classroom, the odd part is that included small robots to rap students on the head when misbehaving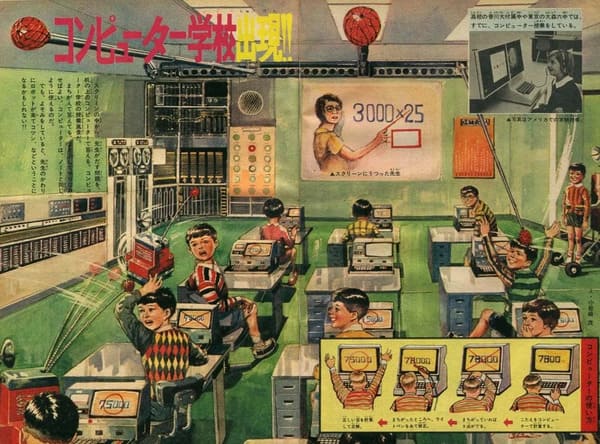 Reddit
14. 1970s futuristic concept for jetliner air travel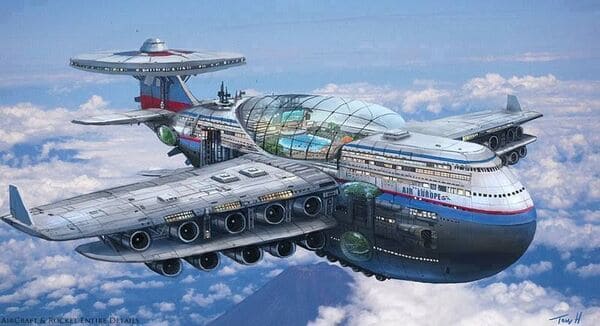 Reddit
15. A Fifties navigation system. Don't know who imagined this but I love it!
Reddit
16. Futuristic Road Trip with the Family (Bruce McCall)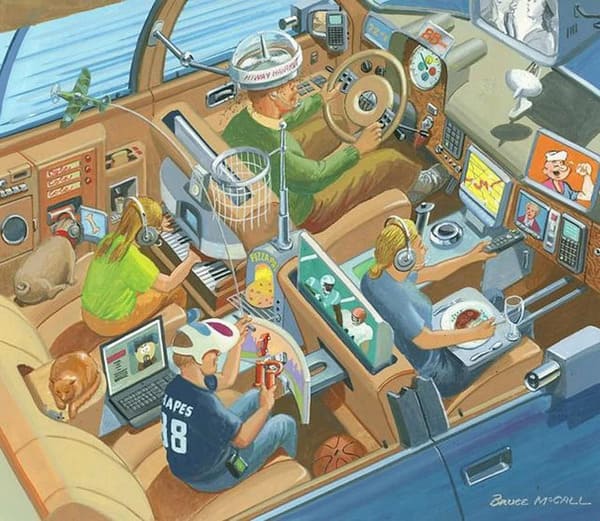 Reddit
17.