If you haven't followed Brendan Fraser's career, then you're either very young or just didn't watch movies in the 90s/00s.
With his premier of the fantastic movie The Whale Fraser has been in the spotlight again. Twitter has been singing his praises, not just for his recent work, but for the great work he's done in the past.
1.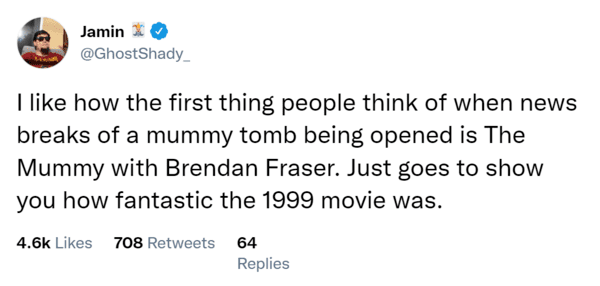 2.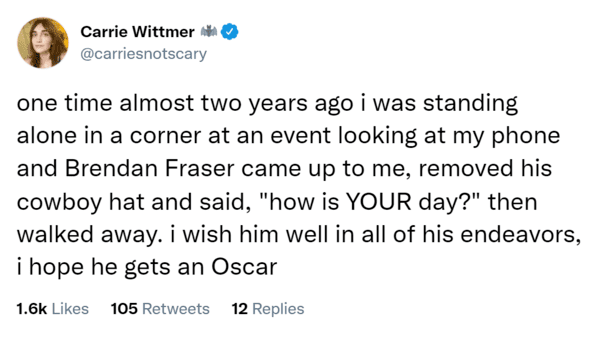 3.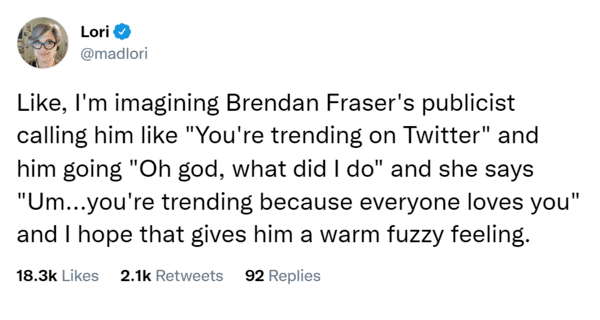 4.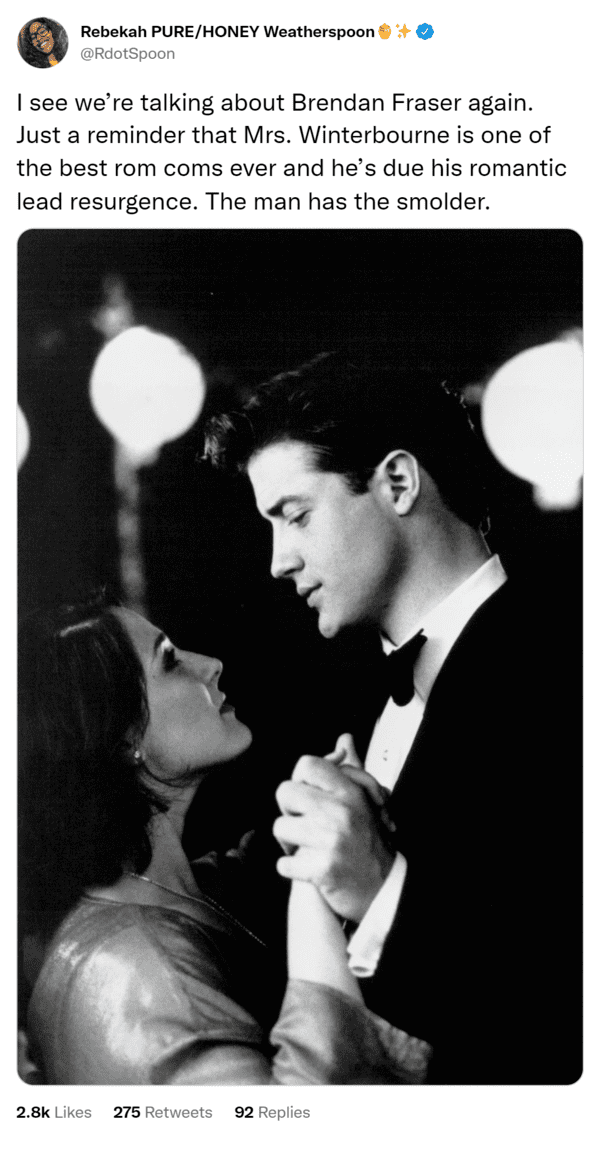 5.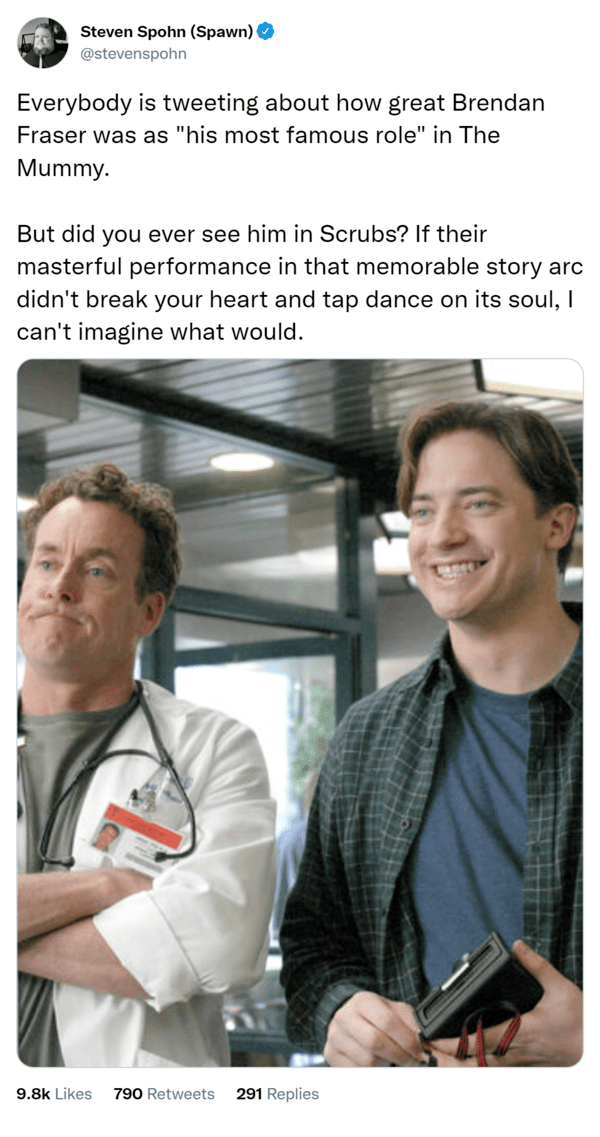 6.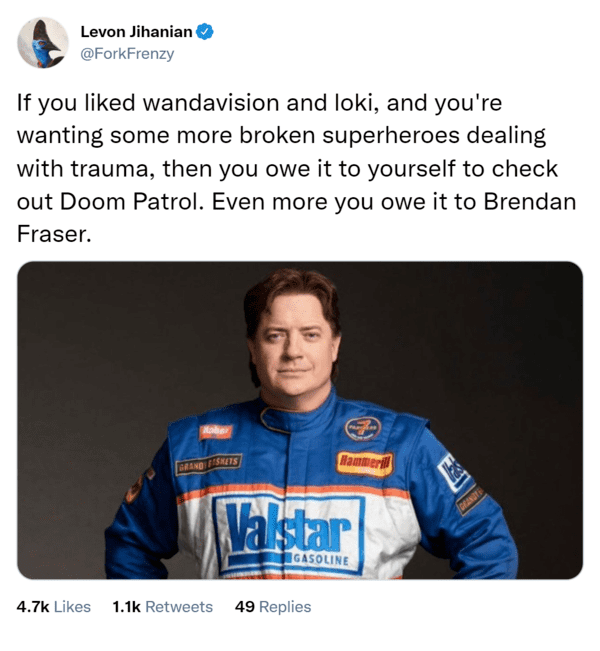 7.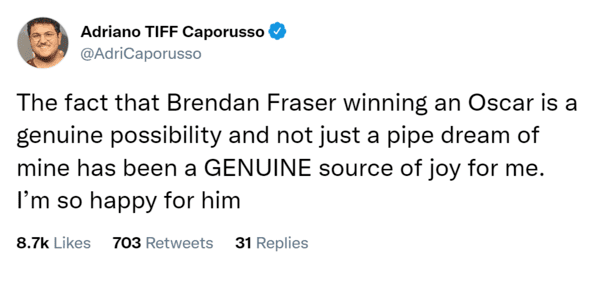 8.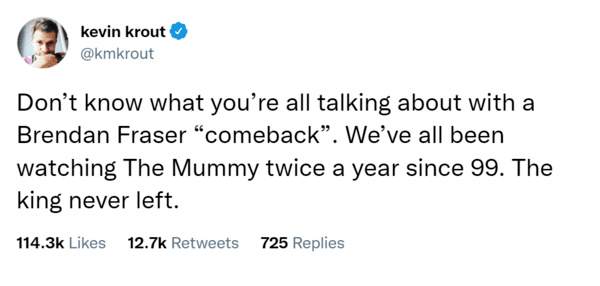 9.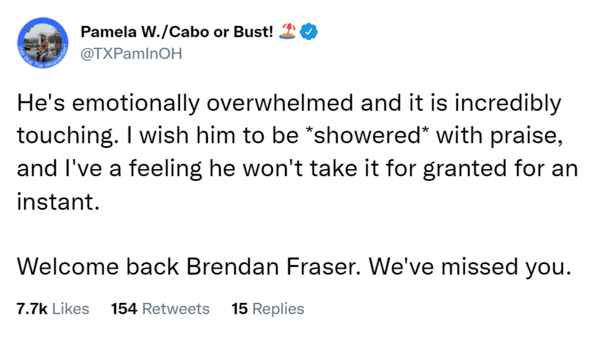 10.
If you know anything about Brendan Fraser's personal life and what happened to his career, then you should be cheering for this man. What a beautiful moment that's is well deserved. The beginning of something special. https://t.co/obfjKeXNjG

— Giovanni Lago (@TheGiovanniLago) September 4, 2022
11.

12.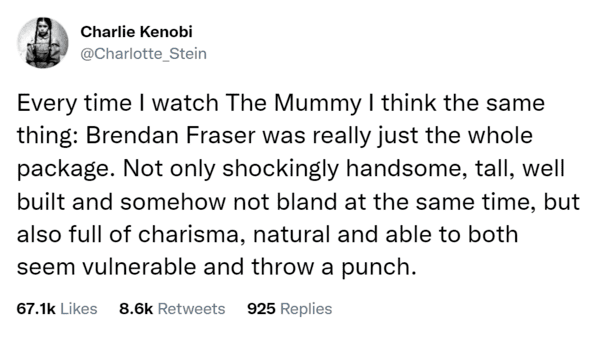 13.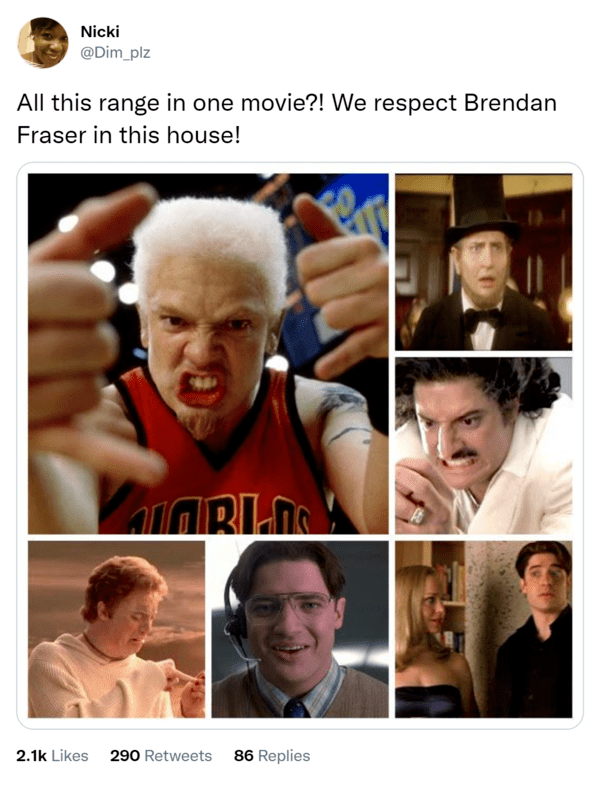 14.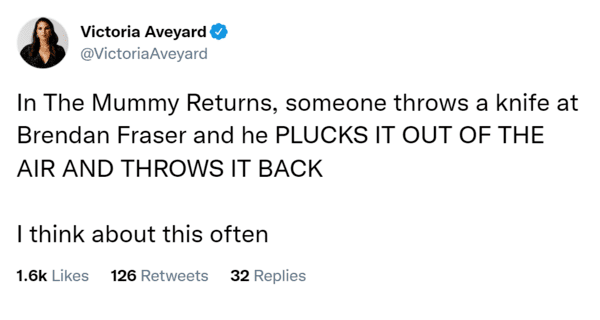 15.
Controversial opinion: Brendan Fraser was hotter in The Mummy then Leo DiCaprio was in Titanic with the same haircut. pic.twitter.com/ylHgD7drry

— az (@cheapjumpscare) December 15, 2018
16.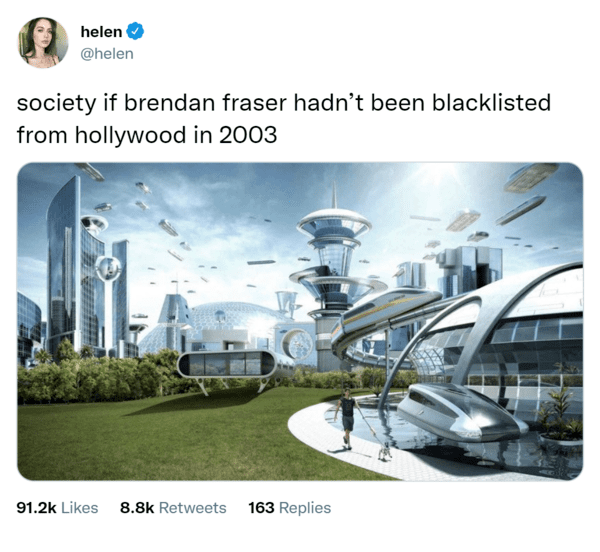 17.

18.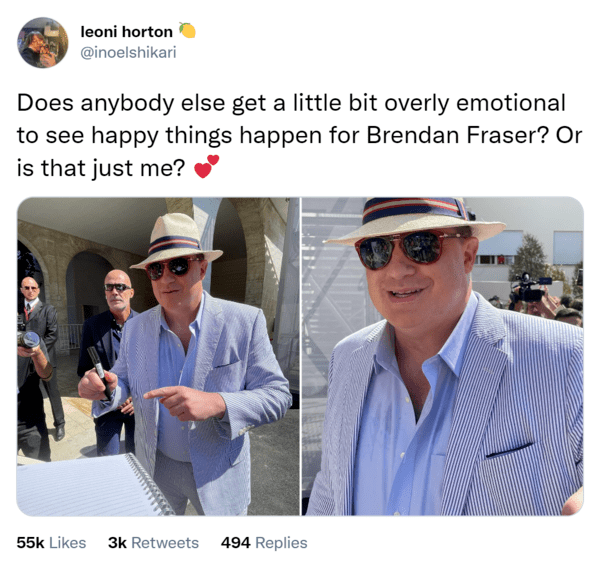 19.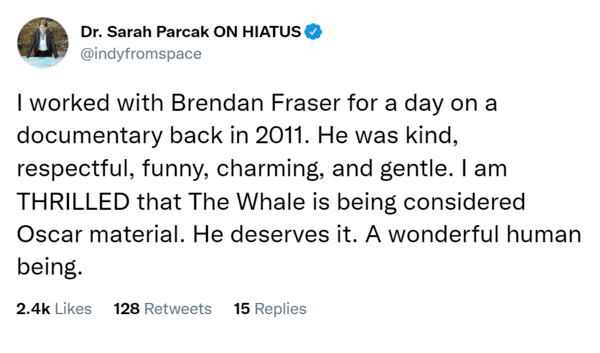 20.
Brendan Fraser came into the restaurant I worked at and gave a 30% tip *after* factoring in everything we gave him on the house. Also told my manager I was doing great even tho I was so nervous I forgot to give him a fork and he had to flag me down and ask for one https://t.co/oKRwemumVZ

— Claire Penis (@ZeroSuitCamus) September 28, 2021
21.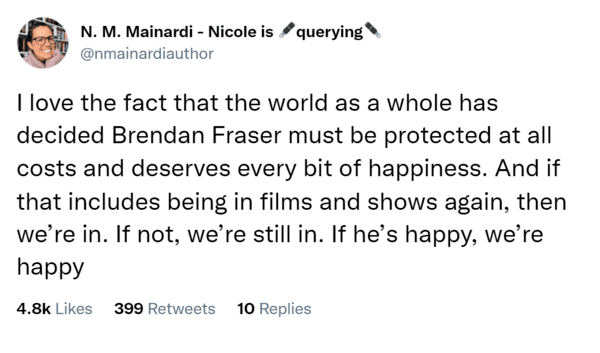 22.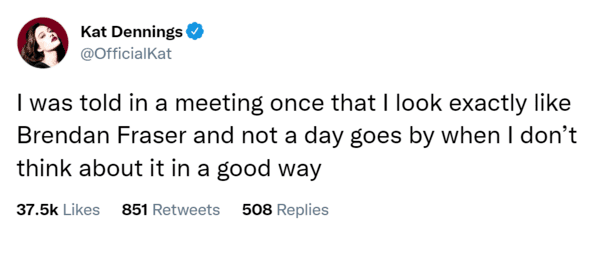 23.