Jared Leto has done it again. He played a character in a movie that is infamously bad.
This doesn't mean Morbius is a "bad" movie. I mean, it is, but it's bad in a good way.
If you can't enjoy a bad action movie with silly effects, then maybe it wasn't made for you.
These folks had a good time.
1.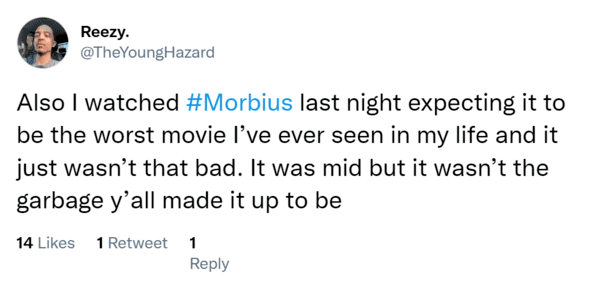 2.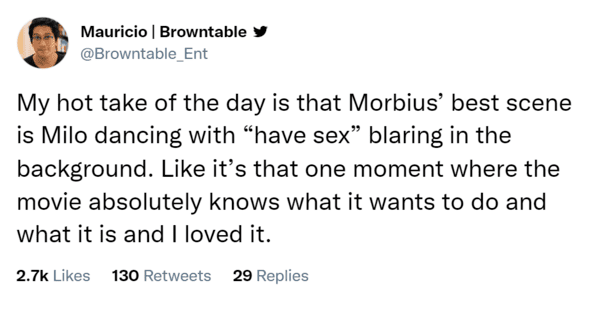 3.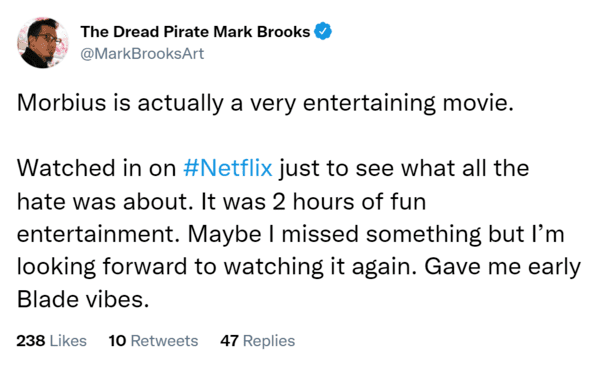 4.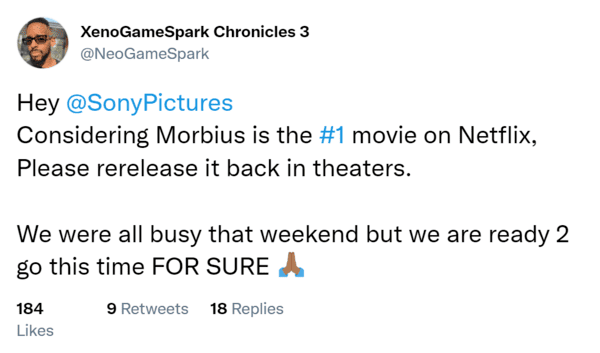 5.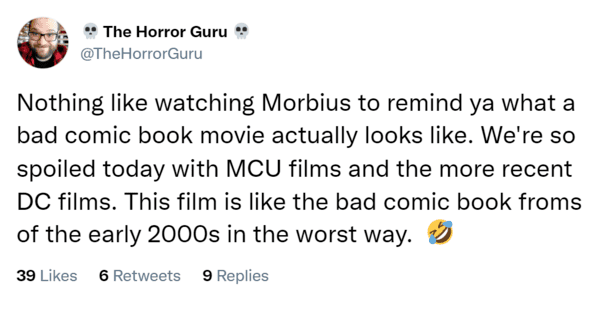 6.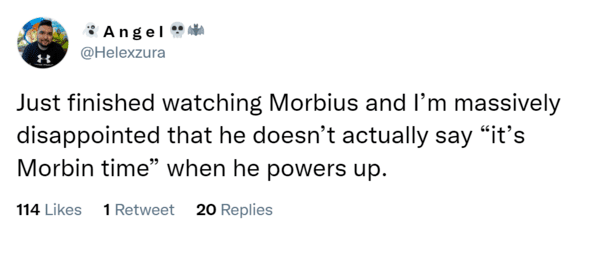 7.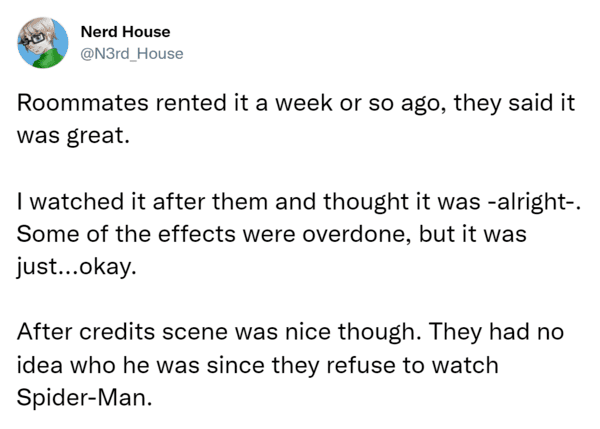 8.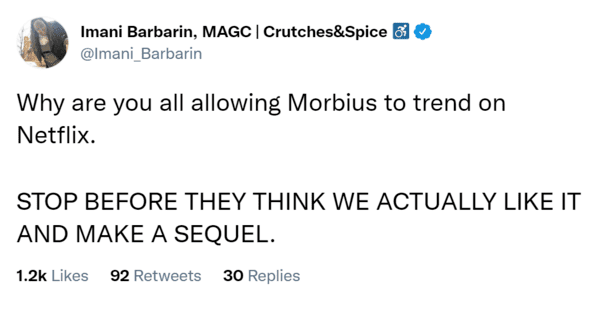 9.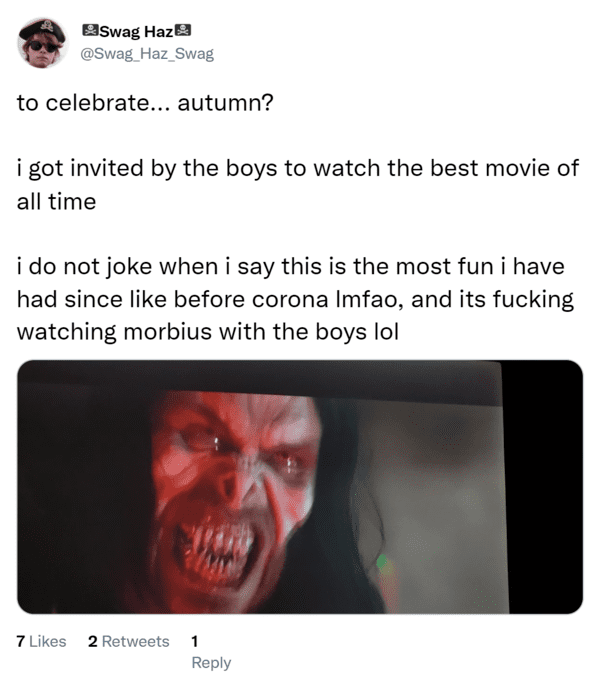 10.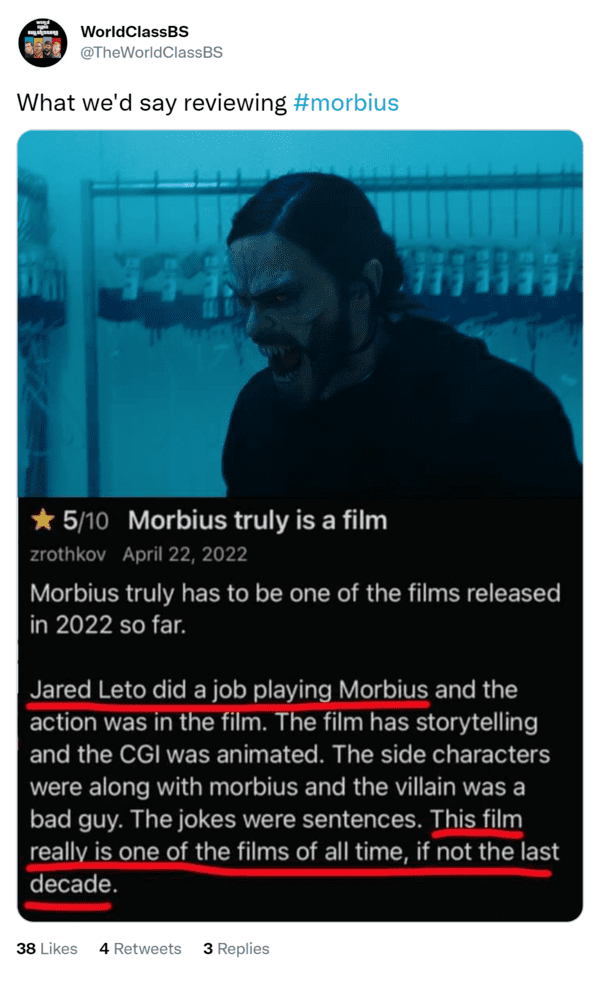 11.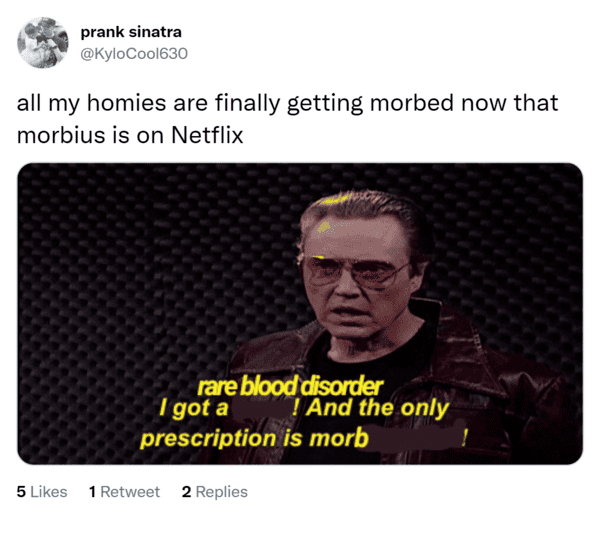 12.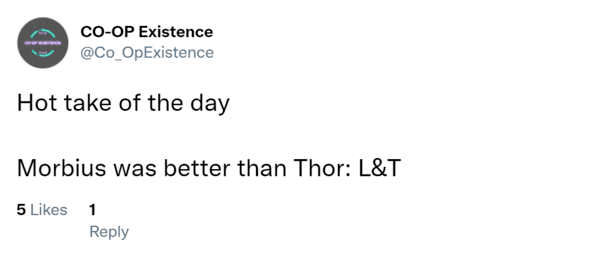 13.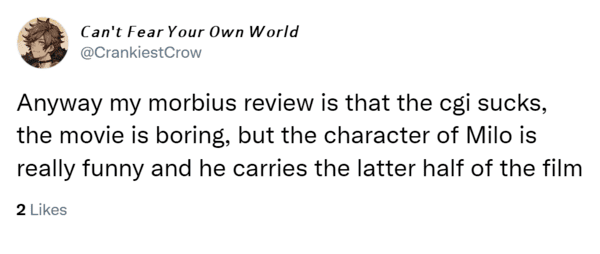 14.
So glad I didn't listen to Twitter about #MORBIUS. I really enjoyed! Not a masterpiece. It's a Vampire (superhero) movie. It had just the right level of action and camp. Glad it's top 10 on Netflix this weekend. Hopefully more people give it a shot now. pic.twitter.com/TylSymFXY8

— Chauncey K. Robinson (@MsChaunceyKR) September 12, 2022
15.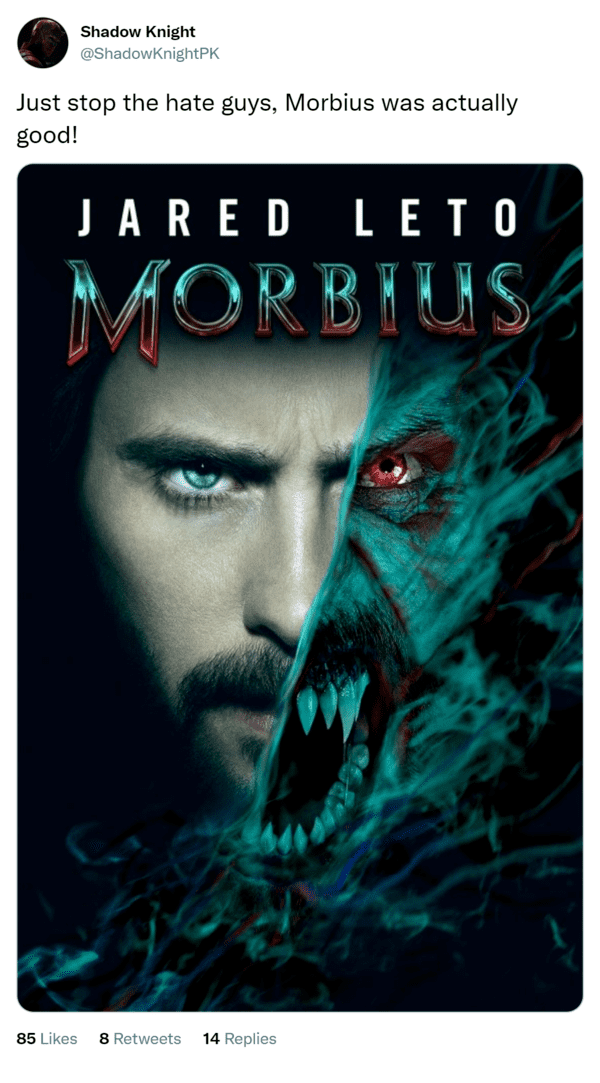 16.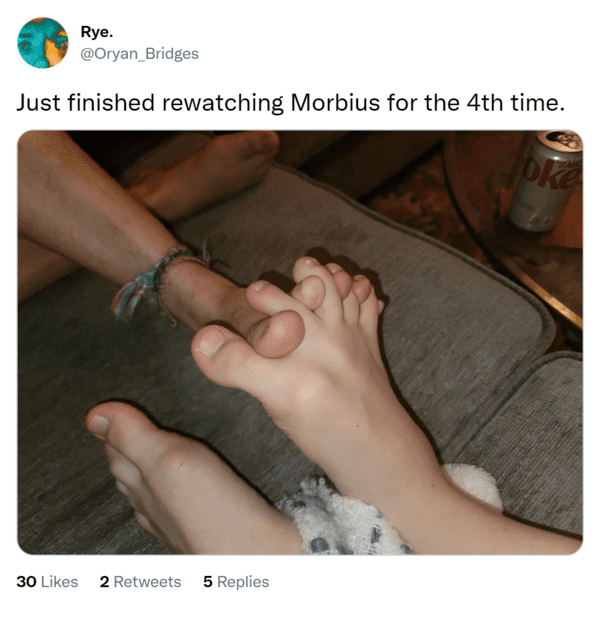 17.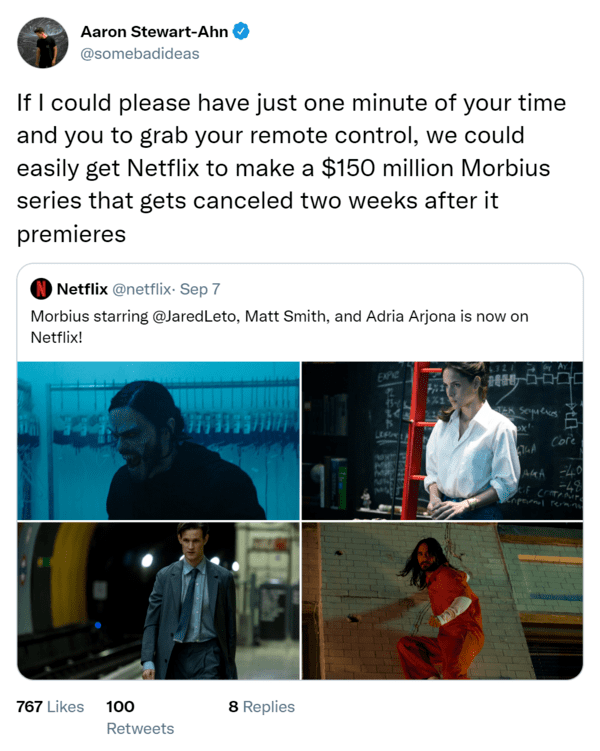 18.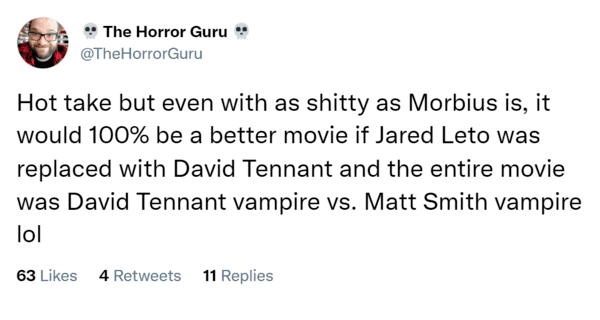 19.