Remember the early days of the internet? Some would say it was the best time. Maybe it's nostalgia, but things aren't the same as they were.
Sure we don't have to wait 20 minutes for an image to load anymore, and dial-up was obnoxious, but at the time, it was the best we had. If kids today had to go back to that they'd lose their minds.
I remember rushing home to jump on AIM and discovering Homestar Runner was pretty fun, but there's more that people are reminiscing about in this AskReddit thread.
---
What's something from the early days of the Internet that younger generations may not know about?
1.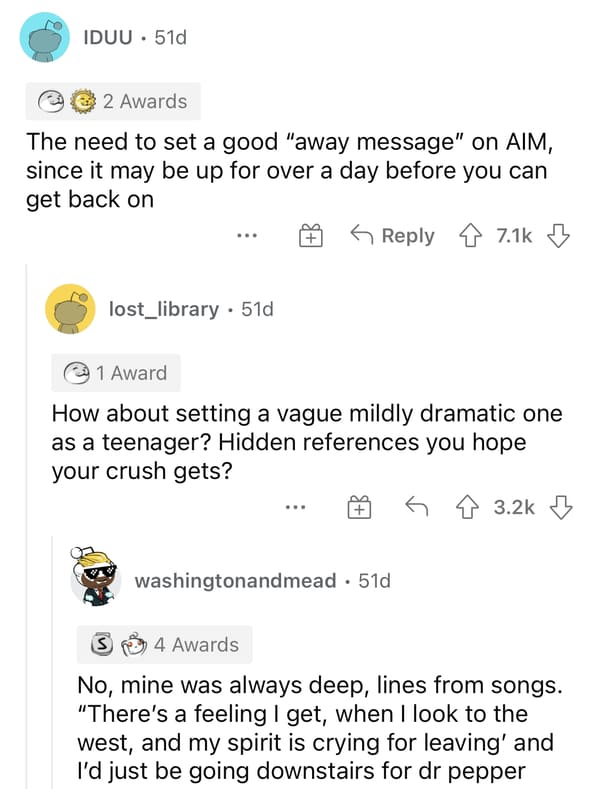 2.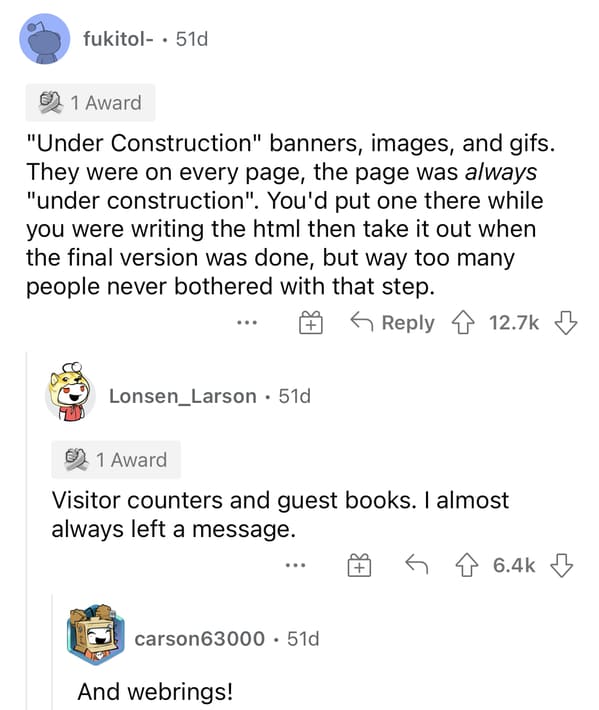 3.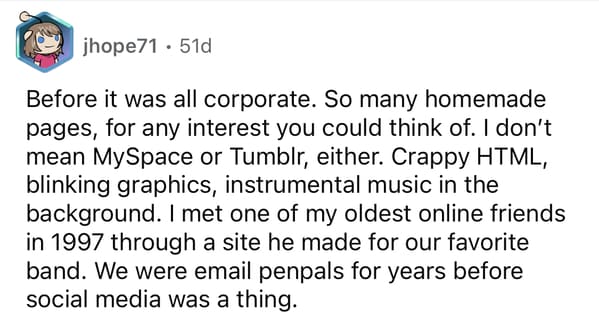 4.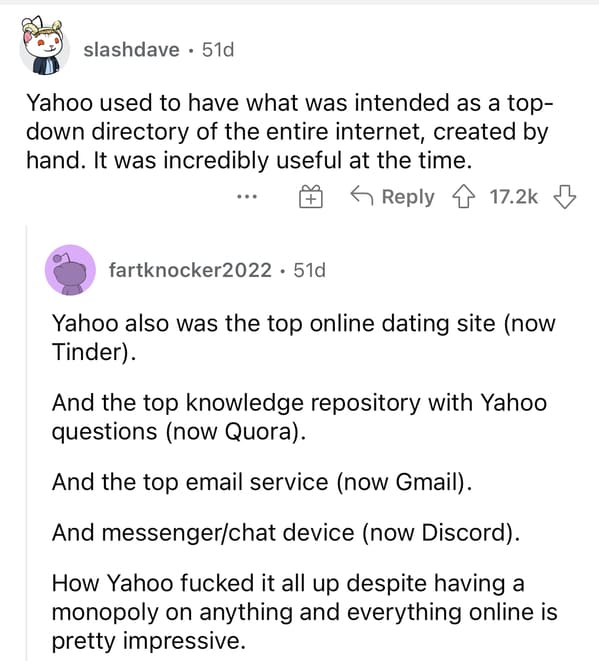 5.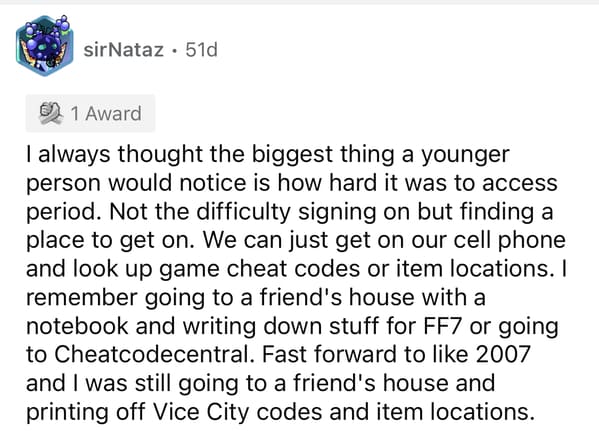 6.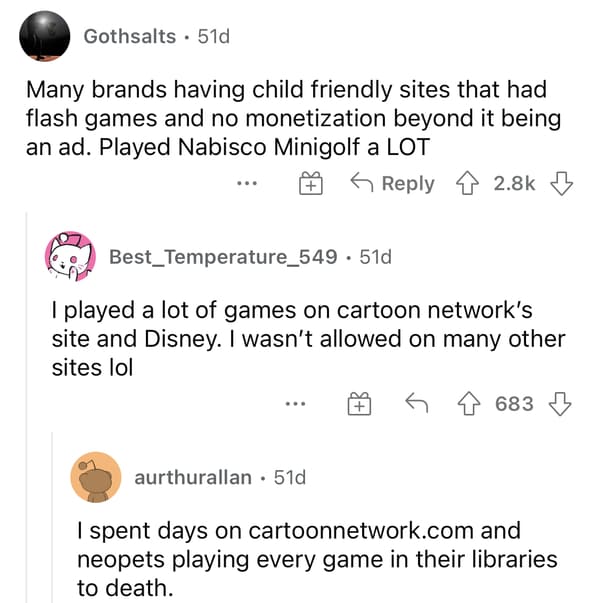 7.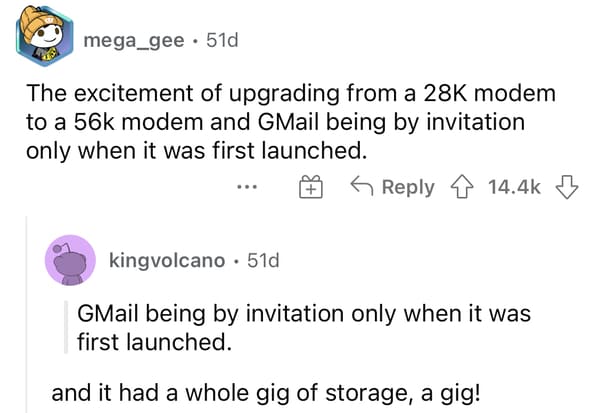 8.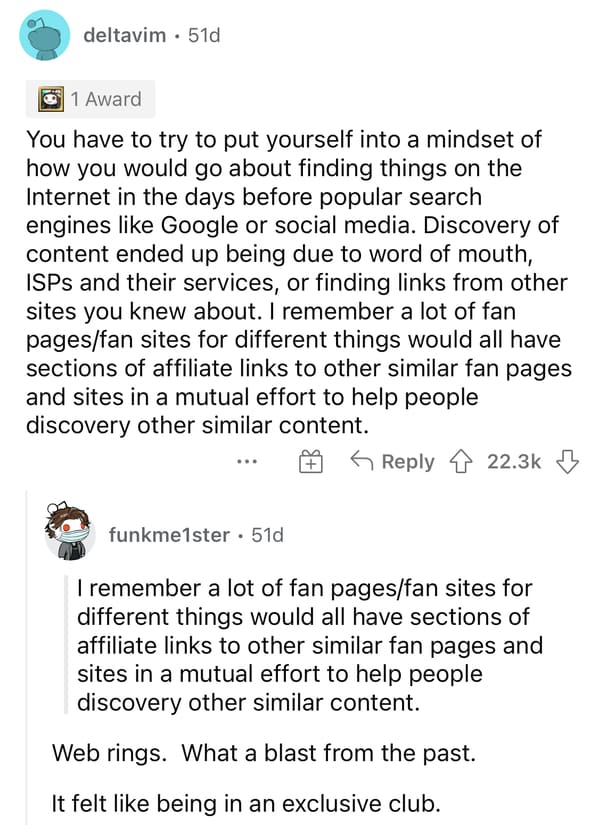 9.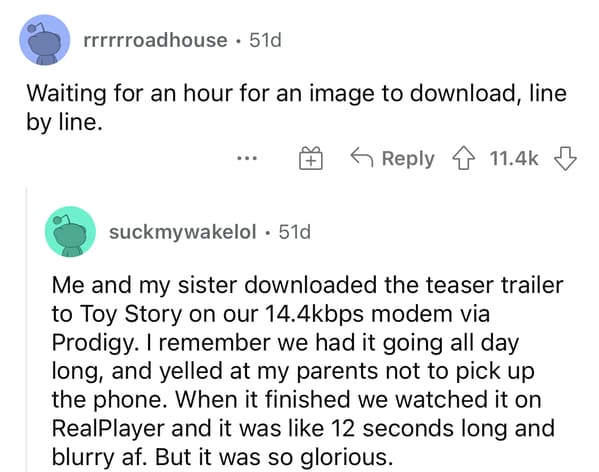 10.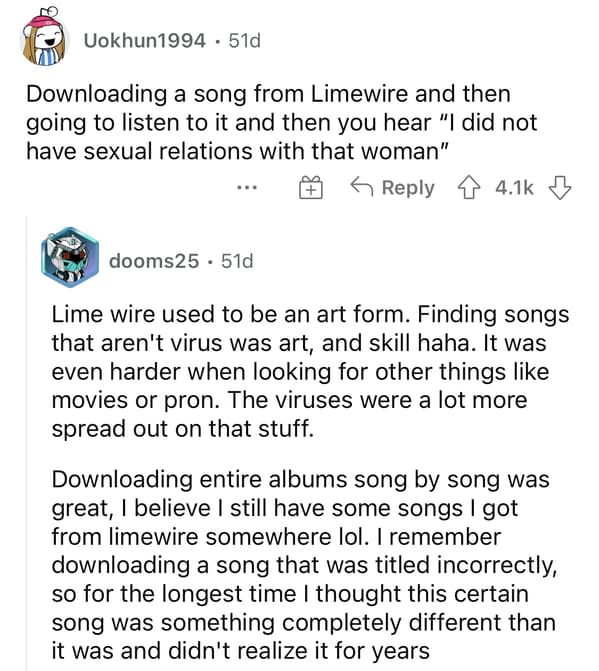 11.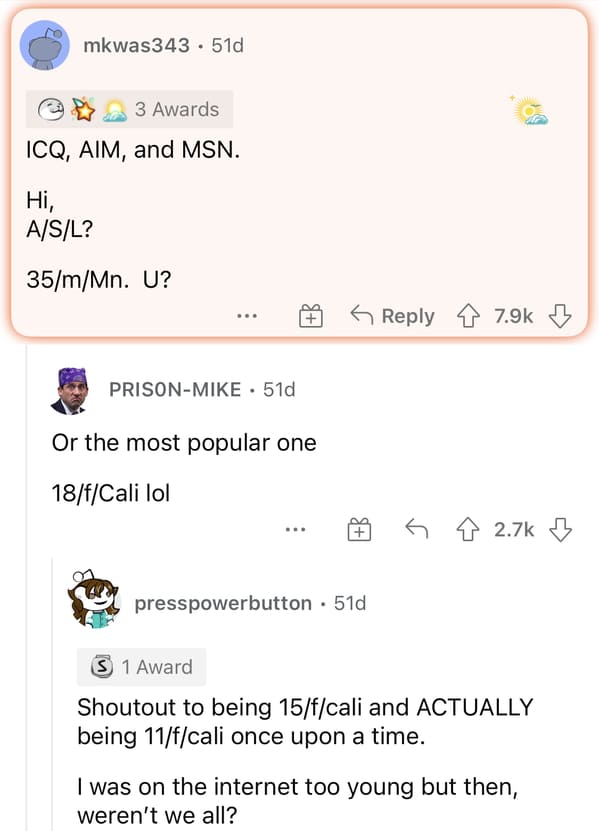 12.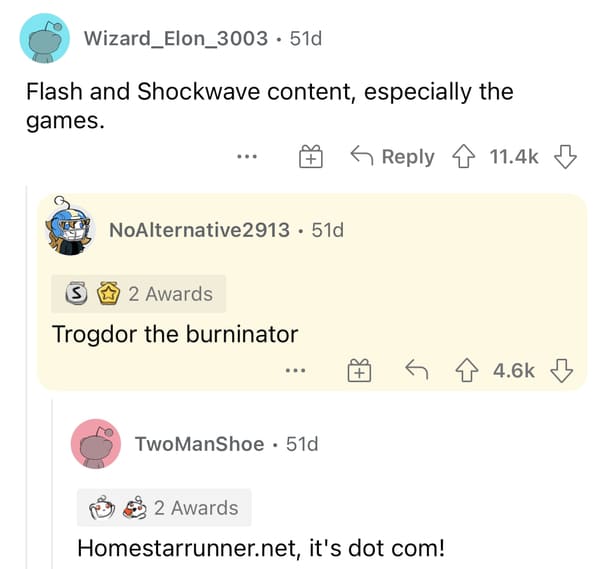 13.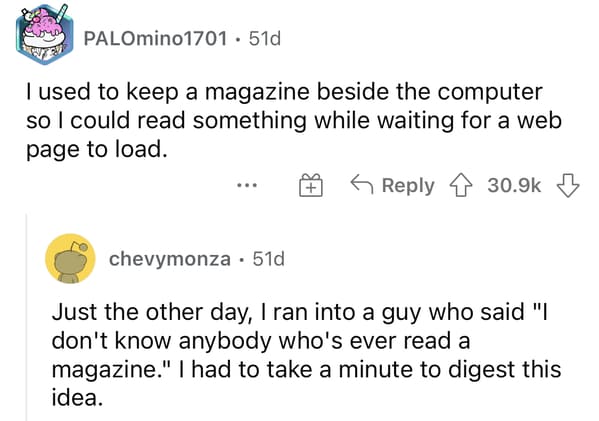 14.

15.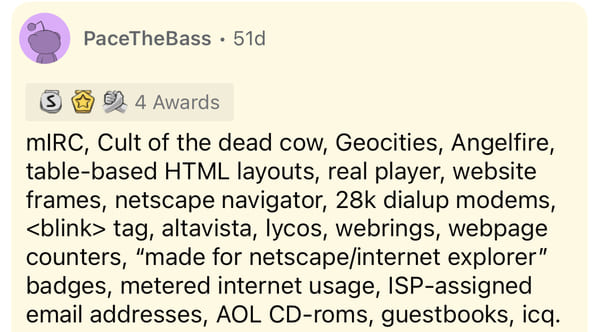 16.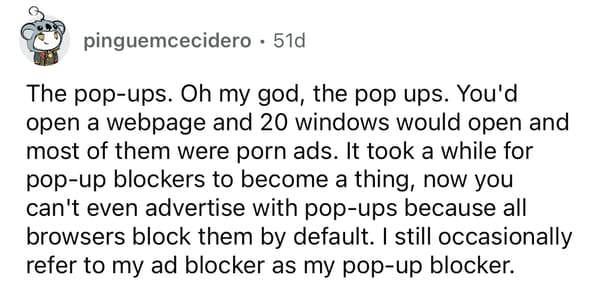 17.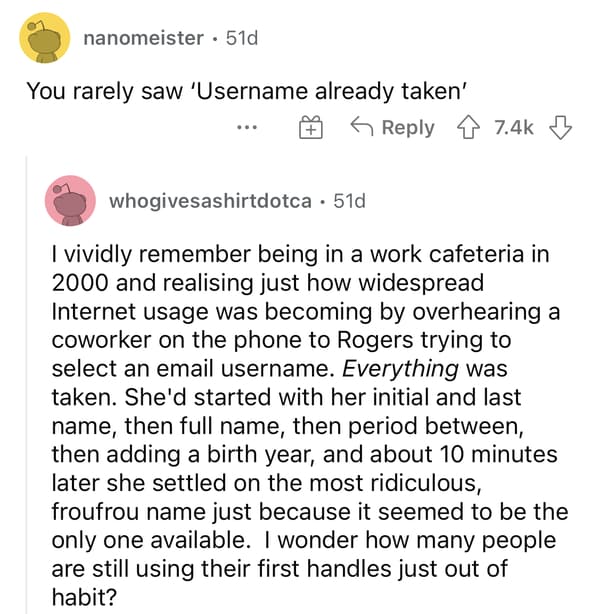 18.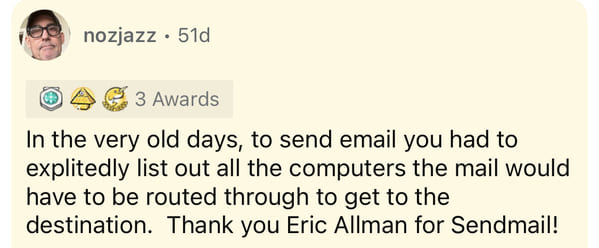 19.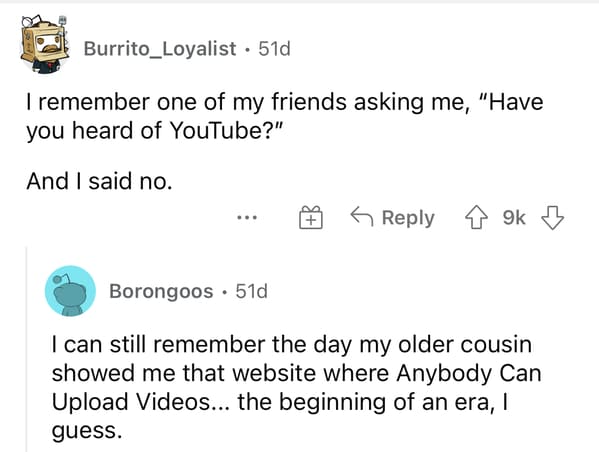 20.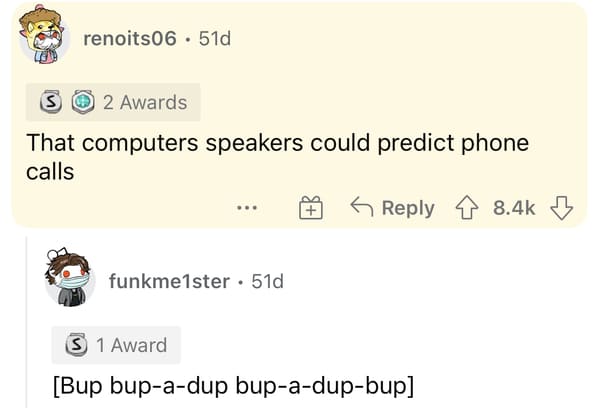 21.
22.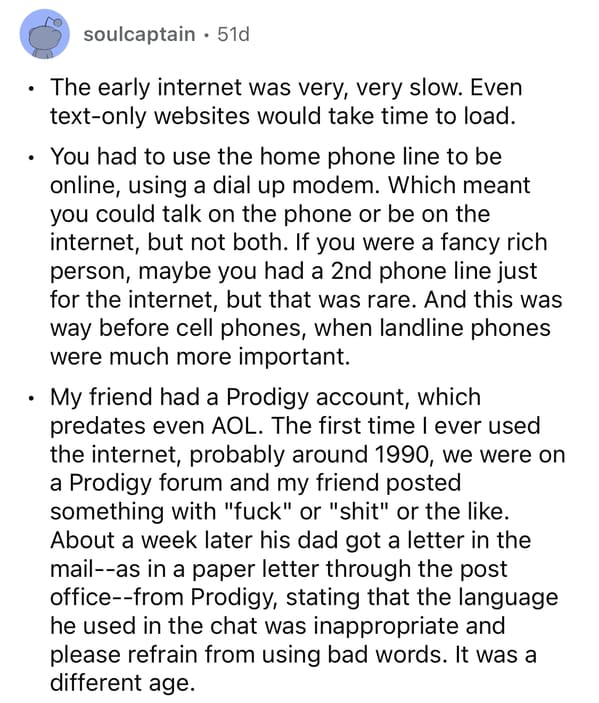 23.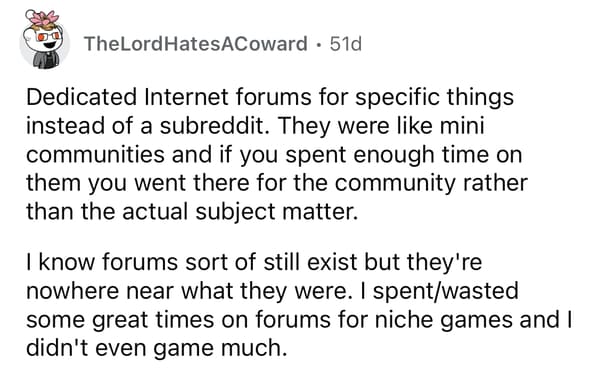 24.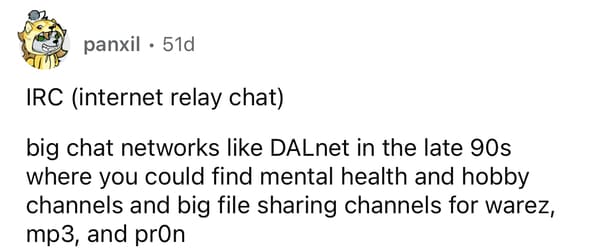 25.